Consumer Complaints and Reviews

My daughter and I went to the Victoria's Secret at EastChase in Montgomery AL. The salesperson was extremely rude to us as we tried to purchase a couple of bras. She even got an attitude and snapped at us while we were at the register. This caused my daughter to change her mind about purchasing anything from the store.

I've had this card since Dec 2016. I never used it, and it's because of this I was told that if I didn't purchase anything soon they'd cancel the card. So cool, I purchase lingerie, $78. I pay it down to $25 the next week. I call back in to make a payment where I'm told it isn't due until June, "don't worry about it." So cool. I make another purchase in June. I get a call July 20th saying I'm late, "can I make a payment." I'm thinking "well, I was just told I wasn't late," so after explaining this my late fees are waived and I pay my balance in full.
I go to VS to make a purchase today and my card is declined. So now I'm pissed, but maybe it's a system issue. Declines again so she calls Customer Service. I then am told I made a payment TWO MONTHS late, and that I can't make a purchase until August 17th! They can clearly see where I've called in to make the payment, and that I'm not two months behind, this is just July. She then tells me I have to wait a whole billing cycle to make a purchase. Even though my account is paid in full. So then I ask, "well I wasn't at my limit when I made my payment. I had well over $80 in credit left," she then goes on to tell me I can't use that either, and keeps saying "YOU'RE DELINQUENT"! She's basically yelling. First, I was never delinquent. 2nd my account is paid in full. Third they'll hold your money hostage. Closed that account today.

I waited on line for at least ten minutes while sales associate was taking care of customer return. As I patiently waited to make my purchase with my 19 month old in my arms another sales associate walked up to cash register. Ignored me waiting and took the customer she was helping on floor. Now I have shopped in Victoria's Secret many times over the years and know that this is now how their system works. When you are ready to make a purchase you wait on line till it is your turn. Highly disappointed. Just as I was waiting so should have this other customer.

About 6 months ago I purchased two Bombshell Push Up Bras online purchase because this is another problem with Victoria Secret. They don't carry larger sizes in store. The quality of this Bombshell Push Up Bra has greatly deteriorated. Its quality has gone much lower and I have been having multiple rude in store employees encounters over the years. I'm very disappointed. They have given me a few small dollar amount e gift cards every now and then but when I am perm disabled, walk into a establishment, tell the manager I had surgery and asked if they had a disabled customer line to wait in as I was in tremendous pain and couldn't wait in a long line comfortably, the answer "no you have wait behind everyone else". Everyone else meaning the 25 people in front of me.
So because of my intense discomfort I chose to set down the things I had planned to purchase and left the store without buying the items I had attempted to try on but couldn't. No empty dressing room also every time I go to their store after receiving email about free gift with purchase. I get told we ran out or it's not the right kind of store which it never stated on the email I got and I had just bought the amount there to get free gift with purchase and they say has to be different kind of a store.

This is the only card or bank I know of who will charge their customers two different late fees totaling to an extra $50 a month. If you do not pay on time by 8pm eastern time. I live on the West Coast and this is so inconvenient and such a rip-off. Two different late fees?? How about is that legal?
How do I know I can trust these reviews about Victoria's Secret?
855,731 reviews on ConsumerAffairs are verified.
We require contact information to ensure our reviewers are real.
We use intelligent software that helps us maintain the integrity of reviews.
Our moderators read all reviews to verify quality and helpfulness.
For more information about reviews on ConsumerAffairs.com please visit our FAQ.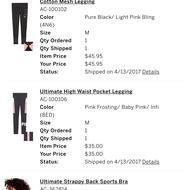 I placed an order in April which was a semi-big order. However I was missing this cotton candy strappy bra, which was what I really wanted. However this item wasn't in the bag. It was also during a promotion where you were suppose to get a 20 dollar gift card or something for spending 40 dollars. I spent well over 40 dollars. My total was around 200 dollars. This was the deal where you get a sports bra for 20 dollars and the leggings were 35 dollars. I got charged for the cotton candy bra, which was not in my packet when I received it...neither was the gift card.
I called customer service and told them I had got charged for the bra and it wasn't in the bag. Even the purchase order says it not in the bag. So she says "we will overnight the bra and I can give you free ship for the 20 dollars next time you order". I told her that was not going to work for me because I don't order much online. I do a lot of shopping in store. Then she says "wait let me ask a manager". She comes back in the phone and says "I can mail you out a 20 dollars gifts card but in future reference we are not supposed to and we won't do it again for you."
I said "Excuse me. That was not my fault. That was your fault. Y'all drop the ball not me. Number one you charged me for an item that I never received and I didn't get my gift card. You inconvenienced me. So I in return say you know what, keep your 20 dollars and I'm returning the items I purchased. Honestly I was just buying them because they were 35 dollars but I'm bringing all that crap back. I spend a time of money in Victoria's Secret. Right now I owe 2,000 plus dollars. Either I get poor customer service in store or over the phone. Ridiculous. My thing is you guys can look at my receipt and packing slip and you know it wasn't in the bag but somehow it's my fault. I'm going to pay the card off and close my account. I hate poor customer service. I'm not going to spend my money and get treated like crap when it's your fault in the first place."

Let me just start off saying this is the worse department of Victoria's Secret. I have called them 10x in the last 2 days to resolve why my gift card was being used in another state. On my last call I requested a supervisor after being hung up on 3x by the same rep. And the supervisor was even worse the representative, he was really slow didn't understand a word I was saying and he had a strong accent that was so irritating. I was in the phone with this man for 1 hour giving him my information because he kept getting it wrong! I finally just hung up on him after cursing this man out because he pissed me off so much I never been so irritated in my life speaking to someone.

I really like Victoria's Secret but the website is a JOKE. It's slow, and their phone app is even worse. I would think they are large enough to look into their infrastructure. Makes them look extremely unprofessional when it takes an hour to order some bras. I won't order online again.

I was at the Melbourne Airport store (T4 terminal). I had the most horrible customer service experience that I have ever had. The young lady was sooo rude and incredibly hostile for someone that I only said hello to. She handed me my product without putting it in a bag and became even ruder when I dared ask for one. YOU WILL NEVER HAVE MY SERVICE AGAIN. SO DISAPPOINTED.

I recommend never ordering from Victoria's Secret. They are racist and say they do not make their clothes for ** women. I had a problem with an order I place, on different occasions, causing me to have to request a refund for never receiving the items. They are racist and the rep said "oh you live in Baltimore City, MD that's why you're not getting the packages." I said, "I don't understand." She said, "That is the ghetto and Victoria's don't want to do business with the ghetto." I asked for a manager and she asked me to email my police report and case number. That's all she could do. Something had to be done about this, it's totally unacceptable behavior. I will never order or buy anything from Victoria's Secret.

In August 2014 I went to Victoria's Secret and purchased 4 bras. I had the cash to pay for them. When the cashier rang me up, she said it was going on my card. I told her I didn't have a card and wanted to pay cash. She said they had my information in the system from the old card I had that had expired and didn't want cash payment. I again tried to pay in full for my purchase but the cashier wouldn't take the money. A month later I lost my job. When I got the bill I again went in store to try to pay it and again the cashier wouldn't accept payment.
So a couple years go by and I get a call from an attorney's office telling me they were going to file a civil suit against me for over $2,000.00 for the unpaid bill. I explained what happened and still am having to pay 3 times the amount of my purchase, a purchase I tried to pay for in store at the time of purchase. It's not enough they charge a ridiculous amount for their products, they manipulate the system to get paid even more. I'd rather go bra-less than wear their products.

Just read some reviews behind and I am totally agree with other saying. I've got a credit card in Victoria's Secret store and they informed me wrong about how the card works; so cause of that I didn't make a payment for a month and didn't know I've got charged the late fee (cause Victoria's Secret assistant told me there's no fees at all in this card). Next month I've got a phone call from Comenity Bank; the representative told me that I need to make a payment which I did (was like 2nd day of the month) and I asked him if there no late fees. He said that I will not be charged. When I checked my account I was shocked I was charged for late fee twice!! Even though the bank assistant told me different. After several mails from $60 fees they returned me $17 which is doesn't make any sense! Worst customer service experience ever! Thanks.

Returned bras that I purchased 2 yrs ago. Spent 232.66. Also bought perfume the girl sized me and they were the wrong size could not get back to 16th. And chestnut because I have a problem with my legs I explained it on the phone and the girl said, "Ok it was fine." When I went to return them for an exchange I had the receipt tags were on them. Never worn. They told me I have to exchange bras for bras and only gave me a credit for 40,00 after spending all that money for 4 bras. Very bad experience with them today and the male behind the counter looked at me funny. Hey it was their merchandise and I had receipts. They should have given me at least half of what I paid I feel. Never going back there again. And I use to spend hundreds of dollars a time shopping there.

The smells are wonderful and just right, and so many different ones, and beautiful and colorful. The prices are very fair and have coupons, and are great gifts. Mostly are on stock and the customer servers are very sweet. All the ladies in our home really enjoy them also. The clothes fit nicely.

Hello I am trying to reach out to someone about this. Thought I was going to buy me some nice underwear and bra sets, only to find out that they stop at size 38 in bra size!!! So I ask the associate do they have my size which is 42 https. She said "oh YOU will have to order online". I felt so offended and discriminated because of my bra size. I called the headquarters and submitted a ticket of complaint because it's not fair that I can't walk in the store and buy bras like every other woman. I told them I am not custom made I am normal and it's not fair!!! I don't wanna have to order my stuff and wait for it and every other small breasted woman can walk in and get theirs right then! This is not fair and I would like to get this in the public's eye. I did call the headquarters of Victoria's Secret and she just wrote it down and kind of hurried me off the phone.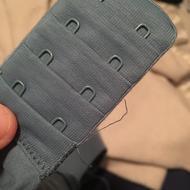 Every time I go shopping in Danbury Mall it seems like no one checks the items they stock. When I first started buying from them it was great then a few months ago I came home and realized that what I bought was not in good condition. It's like the sewing machines break down because the seams were not finished. I ordered an item from online and received it today and the bra seams are coming off. Needless to say I will not be ordering again. I paid over 50 dollars for this item and it looks as if Walmart made it. I'm very angry. I will be returning to the store and I expect them to order and replace for free overnight shipping for a new one.

Overall I would consider myself very satisfied with the Victoria's Secret Bombshell Lift. The word "Bombshell" refers to push-up padding that adds a two cup lift, as opposed to the standard one cup lift. At this point in time, Victoria's Secret offers the two cup lift in a variety of products. I own two of the standard bombshell everyday bras, one multiway bombshell bra, and two of the two cup lift swim tops.
Because the bra lift is offered in a variety of styles and sizes I would honestly say it is for any women, especially those who would like an extra boost in her cleavage as well as her confidence. As stated above, I own quite a few of their two cup lift products, so my criteria for judging differs for each style. Below I will list my top criteria for each bombshell style.
Every day and Multiway Bra - 4 stars. Comfort – 5 out of 5 stars. The material is comfortable and soft against skin. The straps are made out of the same comfortable material. This is important because of the amount of padding in the bra it could easily get uncomfortable very fast. I was able to wear it all day without any discomfort. Durability – 5 out of 5 stars. These bras will cost you anywhere from $50-$60 dollars per bra. When spending that much on one bra, it is important that it lasts. I honestly feel like they are worth every penny. I've had some of these bras for years and still the fit is as good as the day I bought them.
Appearance - 3.5 out of 5 stars. As far as under my clothes, the bras always look natural. The padding in them is expertly placed so that they really don't look as padded as they are. As far as appearance of the bra itself, overtime they can start to look a little frayed if you don't wash and dry them correctly. I recommend machine wash but air dry. Functionality (Multiway) – 4 out of 5 stars. I have worn the bra all three ways (both straps, one strap, and no straps) and for the most part it did exactly what it was supposed to do. With the strapless wear I was a little disappointed that the lift wasn't exactly where I wanted it to be. But throughout the entire event I was at my cleavage looked great and the bra stayed in place all night.
Swim Tops – 3.5 stars. Functionality – 5 out of 5 stars. I've worn them in public pools, private pools, hot tubs, and the ocean and I have yet to be disappointed. They stay in place and I felt completely secure no matter what I was doing (surfing, diving, etc.). Durability – 4 out of 5 stars. I bought my first one in high school and my second one in college and they both still look brand new and the fit is still top notch. Appearance – 3 of 5 stars. They both have cute designs and look good against my skin tone, my issue is with the padding. The padding in the swimsuits isn't as subtle as the padding in the bras. If you're anything above a B cup your boobs will definitely draw attention. This is definitely not an everywhere swimsuit. But whether you're looking to go to a pool party or on a vacation, if you're looking for a swimsuit that's going to make you stand out – I highly recommend this one.

I'm so frustrated! 2 months ago I put in an order online. I wanted to used an e gift card I was given for Christmas but apparently you can't use it in Aus. No worries, I was told to use my bank card and I would be reimbursed. I wasn't. 2 months later and I'm yet to be refunded, I've been charged twice and haven't even received my order (is was sent a completely different order). I've been constantly emailing VS and eshop who both tell me to contact each other and I'm getting nowhere.

Over the last few days I have been shopping at the VS store and Easton and Eastland mall (Columbus, Ohio) because they had had a wicket sale! With that said I have spent 400.00 or more in three days! So I went to the Eastland mall yesterday, still had my pajamas on just so I could get the last of the Dream lotions that were there along with some more Temptation. When I walked into the store I was greeted by a store clerk who asked me if I needed some help with anything in which I told her no. My cousin and I was just shopping around. She then said okay let me know if you need anything.
Maybe 5 second after that ** came asked me the same thing. I told her no I was fine just looking, but if I needed some help I would definitely come grab one of them for some help. When I tell you that at this point she followed me around the whole store. Every corner I turned she was right behind me not even making it a secret that she was following me around! I then said, "Mama can you please stop following me, you're making me uncomfortable." She said she was just doing her job! So at this point I'm furious and ready to check out! So I get to the counter, pay for my things. 17 things to be exact!!! And I asked the girl that was checking me out what was her name and who was the manager. She then told me that the lady that was following me was the store manager.
So I'm about to walk out the store and she (**) said "Excuse me. Are you going to pay for the body mist that you have in your bag?" (I had a MCM backpack on with not only body mist but also lotion from a prior purchase over the weekend) so I said "Are you NOW accusing me of stealing?" I said "You have been following around the store since I got here because of what I have on. From the moment you looked at me you already made in your mind that I was a thief!" Her reply was "I'm ** like you. I'm not racial profiling you." I said "I never said anything about race. That was you!" She said "You can just leave the store. And NEVER COME BACK. We don't need your little money!" I kinda lost it at this point!
We got into a heated argument and she called the police on me after calling me a **! She said "When you call corporate tell them my name is ** by the way!" NEVER IN MY LIFE have I been so humiliated and never again will it happen again! I was escorted out the mall like a common thief and I so didn't appreciated it! Eastland mall store 14 Columbus Ohio east side of town.

While paying for my purchase I was asked for my Social Security Number and I asked the lady why did she need my social and she told me that's how they register for the rewards and in January, 2017 I received a letter from Comenity Bank thanking me for my recent application for a Victoria's Secret credit card and they were unable to approve my application because of information on my credit report and listed reason why they declined my request, gave me my credit score and the most significant factors in determining my score and one was number of inquiries. I did not request a credit card. I feel like this is their way of signing people up for credit cards without their permission and thinking that if you get the card you will not complain.

When Victoria's Secret's online order systems crashed on Jan. 17, 2017 my PayPal payment funds were held against their merchant account but not attached to any order. Wanting to get the products and believing the VS person on the phone, I put the order through again when the systems came back online. I was told PayPal could reverse the funds hold. PayPal can't, the vendor, VS can only release the funds, if they don't claim the funds then after thirty days the money is returned to me. VS do not want to release the funds and keep saying the funds release after 5-7 days from PayPal. This is not true. Keeping funds after being notified of the error and not having a valid order is tantamount to theft. VS have the ability to release the held funds but are not doing so. VS is entirely responsible as the systems error was theirs.

I recently made a purchase due to a promotion. Despite a correct address, my order was not delivered by USPS. I emailed upon first notification of delay, which predicted an additional week. When I contacted VS a second time to communicate the delayed shipment, I learned my order had been cancelled, my money would be returned within 5-7 business days. What a surprise. No response to my first inquiry, no help in replacing the order, no honoring of the promotion, no notification of cancellation. What a waste of time placing that order in the first place, and what poor demonstration of the apologies I received. Apologies mean nothing without a solution - the only solution I was expecting was assistance reordering and honoring the promotion made available date of original purchase.

I've been using Victoria's Secret for a 5 years. On this sales I were trying to make a gift to my friend. Victoria Secret denied my order because my billing address is different from my shipping address! So why do you have shipping address at all? I spend a lot of my time for ordering and trying to deal with Victoria Secrets customers care but they are not care at all! At all - they are not interested in you as a customer. Everything that they recommend is to ship order to my billing address and then to send it by myself. Idiots! And more on this - they offer me free shipping but charge me $60 for this "free shipping"! Worst shopping experiences ever!

I have purchased several of the Very Sexy push up bras, both in store and online. A couple of times straps have broken but my biggest complaint is the fluid/gel that is inside the bra leaking. It took me a while to figure out that this was happening. But many, many, many of my shirts have been completely ruined by this.

I have been a loyal customer of VS for at least 20 years. This year a package was mailed on the 28th of December and tracking stopped on the 29th saying it has been transferred to delivering agent. On January 4th I called to inquire about the package and was told that it was obviously lost and was supposed be delivered by January 2nd so a new package would be shipped overnight for my inconvenience.
When the package wasn't delivered on January 5th at 5:30, I called to make sure a second package was not lost. At that time they said they didn't understand why someone would mislead me to think a new package was being sent, since policy is to wait 3 days after the expected date which is the 6th not the 2nd. So I am to call them back on the 9th if I don't receive my package. Two different responses and no resolution in sight for at least another 5 days. For the money I have spent with them total, to be told literally to suck it up buttercup is poor customer service. VS has definitely done some changing in their policy and customer service and I will not be patronizing them again.

The Wellington Green Mall Victoria's Secret Store there is not giving employees break or Lunches in a timely manner and many go 6-7 hours without a bathroom break... When asked for breaks after well over 5 hours they are told to wait. I saw a young high school girl about to fall out during the holidays shopping and ask a manager why she's not giving a break after a certain amount of working hours and I was told that she needs to wait. This was after 5 hours with no breaks for the bathroom or anything.
I ask around and another had been there over 6 hours and no break... Their attitudes the supervisor and managers was unbelievable... It's a federal law because I am a manager for a large company for 19 years and you hath to follow the law. The worker was so sick and she was told to wait. This was just a few days ago during Christmas shopping. It's a lot of issues in this store. I will keep an eye out and if nothing change I will go to our local TV Stations and let it be broadcast live after they send their staff in this store. I refuse to spend my money in this store along with a few others who experience the exact thing as I.

Both online and in store, I am always impressed with VS. The associates in store are very helpful and friendly, the items are good quality, the sale prices are great, and they usually have a great promotion going on. When ordering online, I have never had a problem with shipping or delivery, and when I've had to contact customer service, they answer promptly and are very helpful.
I've had poor customer service at multiple online stores before, and wasn't expecting much when I contacted VS about a bikini bottom I'd purchased that had become discoloured after the first time I'd worn it. I received a prompt reply to my email, and was told that a new bottom would be shipped to me immediately. They didn't request pictures of the discoloured bottom, nor did they give me a hard time concerning a replacement. They also told me to keep the old bottom and not worry about returning it due to the inconvenience. Overall, I'm very impressed with VS, and highly recommend them.

First let me say I was a Manager at a Victoria's Secret for close to four yrs and prior to that a asst manager then Co-Manager. I also was awarded for my exceptional inventory and loss prevention during my time as Manager. If Brand Standard Customer Service is being practiced in a store your Shrink will I swear decrease by a drastic percentage. Second by Brand Standard Service I in NO WAY MEAN embarrassing customers due to race, the way they look, age or social status (Or what you presume they have to spend). Customer Service is exactly as it sounds and should never be different from one customer to another.
This brings me to my complaint. On Dec 23 my best friend and I went to the Victoria's Secret in Eureka CA. We were finishing up our Christmas shopping and were greeted warmly by not one but a few sales specialist who exactly as they should helped us with promotions sizes etc. What I noticed was a poorly dressed (Victoria's Secret had a strict dress code) Woman zeroing on two college aged girls - one was ** American the other Asian. She really didn't offer any help just more or less hounded them followed them around.
Around the same time these two entered the fitting room as we did. We offered our packages to be held at the counter and I actually gave the nice associate helping us my items to be purchased. My friend had a couple pairs of yoga pants to try on one being for us and another couple pairs in another size for her daughter... How we were treated as well as the other two ladies was beyond rude and unprofessional. The associate running the fitting rooms was providing fabulous service only to be excused very rudely by another associate who rudely pounded on both fitting room doors over and over not offering help but demanding what was tried on... My friend was mortified as I was and the other two shoppers. I honestly wanted to walk out but last minute shopping had us left with not much choice. This associate had literally left a bad taste in my mouth.
At the register again a very Customer Service friendly young lady offered a couple nice promos to us which we took advantage of. This Rude associate did next floored me she came to the register removed our purchases from the bag and questioned us on what sizes we purchased and when she realized we had exactly what we had taken in dressing room and she was wrong. She rudely mumbled something glared and walked off... Mind you she had created such a scene that every customer in line was staring. The cashier was beet red. This person had really accused us in front of two lines of customers of stealing yoga pants which cost 25 bucks while we spent over 250.
As we walked out my friend stopped and questioned why this associate had loudly and extremely rudely accused her of stealing a pair of yoga pants. She didn't reply and my friend informed her she would be filing a complaint. She then said that was fine and she was the manager. I was floored honestly in my twenty plus yrs in retail management, Vickies has always been the strongest in Customer Service by far. They provided a high quality level of training and they had high expectations for their employees. This was absolutely the worst service I have ever received.
When I pointed out that years back I HAD MANAGED THIS store she said good for me but it was her store. I replied not for long with her skills because she won't have customers - not to mention her attire was not how a manager would dress or allow her staff to dress. Truly love this store and closest next one is over three hrs but I will drive it or shop online. Wish there was a minus stars.

I have order 3 matching PJs for Christmas morning for my sister and her daughters an extra one with different colors. I was also getting a free kimono as a bonus. I have paid extra for shipping to ensure that items will get here on time. They promised that my items will be delivered on Dec 23, 2016. I have not get the package on Dec 23, 24, 25 or 26. On the Victoria's Secret website, there was a message that lots of deliveries will be delayed until Dec 26.
As of Dec 26 - I still did not receive my items that at this point, honestly, I no longer needed. On Dec 27 I have finally got the package from FedEx and it did have OVERNIGHT DELIVERY written on it. To my disappointment, when I open the package, the clothes were partially opened, partially burnt and there were only 3 PJs, no kimono, and no invoice!!! I have never seen anything like that in my life!
I called customer service and explained everything: that items were not delivered on Christmas, that they were not delivered on dec 26 and when they got delivered, the order was I completed and burnt!!! I also told her that I don't need Christmas PJs now. The customer rep told me that now they would need to canceled my order. She also told me that they will take care of my shipping charges... duh. I wanted to have one other PJ deliver and since the whole order was messed up I said, "Is there anything you can do to reward me for this fiasco." She put me on hold and then she told me that she will give me $10 discount and free shipping.
She asked for my credit card and proceed to charge me without telling me how much will be charged. I have asked her how much will be total and it was the same as the original price!!! I have asked her why and she came out with number of fees and tax and etc! The entire conversation she kept calling me DARLING and she had kind of an attitude! She put me on hold to ask supervisor to give me $10 discount! This is joke! I have never in my life been treated like this, they should ship the entire order free of any charge if they want my business ever again. Mind you that I spend thousands in VS for my girls in family! No more! You have lost my respect Victoria's Secret! Ps and I have to take care of the return shipping of the burnt items!!!

I have shopped with VSecret in store or online for many, many (30?) years. My husband gifts new pajamas (etc.) to me every year for Christmas and Birthday. This year he placed his order November 28, order shipped on December 3rd from Ohio via USPS, package traveled to Alabama, Georgia, Pennsylvania, Alabama, Tennessee (where I live), back to Ohio. VSecret received the package back on December 18th and restocked and SOLD my gifts!!! They never contacted my husband or me and there was no explanation of why the package was returned! Why did they take our email address and phone number when he placed the order? My husband chose some other gift items and VS is overnighting them... we will see if the package makes it this time! Note that the original gift items were no longer available! Note that VSecret wasn't concerned at all that this happened!
We used to order jeans, sweaters, bras, PJ's (flannel and cotton Mayfair), etc. VSecret no longer offers the following- No more wonderful Boyfriend Jeans (best jeans EVER), No more cozy sweaters, No more wonderful Racerback bras (a life staple for me, my mom, sisters-in-law, etc.), No more full coverage panties, No more 100% cotton Mayfair PJ's (100% cotton is a luxury item and they've ruined it by now offering a blend because it's cheaper. Mayfair WAS their No. 1 seller. Why change what works?). Sad, sad, sad!
Victoria's Secret Company Profile
Company Name:

Victoria's Secret

Website:

https://www.victoriassecret.com/