Consumer Complaints and Reviews

Every year I usually spend about $500 at Christmas in the store. This year I have already made some online purchases from VS. I went online again & tried to buy a perfume. It is listed as marked a certain price until you click it, then the price changes more than half. After wasting my time on CHAT I was told that they are out of the perfume. I said then "why don't you take it off the site or change the price?" Every transaction is always an issue and DON'T ever need to return anything. They have the worst policy ever. They act rude if you need to exchange. This year MACY'S will be getting my $500 because they actually have GREAT customer service and most likely better quality. I will NEVER shop VS again. IT SUCKS.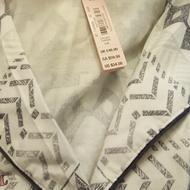 Just moved to Spanish Fort, Alabama 10 days ago. I received a gift of flannel PJs from Victoria's Secret from a friend in Florida where I moved from. She had asked for a gift receipt but I did not see one. I tried to exchange the PJs for a different size of the same product, which is in-store in CURRENT WINTER INVENTORY NOW. Without the receipt they were going to give me $4.99 credit towards the purchase of a $54.50 pair of PJs which still had all the price tags on them. The two young ladies and I guess member of management, ALSO YOUNG (which never came to the desk) conversed by hollering to one another across the store. One girl at the checkout said it had been purchased with Victoria's Secret Rewards. They had no way of knowing anything because there was no receipt. I have since contacted my friend that bought them and she said she does not have Victoria Rewards and is trying to find her receipt.
The purchase was made approximately 3 weeks ago. I called corporate "customer no service", and was told that their policy is "without a receipt you are given the lowest price this product has been sold at". She said it was $19.99 but she would give me a $34.99 credit in-store. That is not what my friend paid for the pajamas, plus all I want is just to EXCHANGE the size. To me this is stealing from a customer by Victoria's Secret. I guess the reason I'm writing is because I am so infuriated and have never been so humiliated in my life as I was in the store, and to please warn others who may be thinking about shopping for their friends, family or loved ones at Victoria's Secret for Christmas or any other occasion. DO NOT waste your money there. Spend it where you are appreciated and treated with courtesy. The corporate "no customer service" rep actually indirectly indicated that they had no way of knowing that the product had even been purchased.
The way I took that was she was insinuating that it could have been stolen. The PJs were in a Victoria's Secret box and bag. So to those of you who may be thinking about purchasing items from there for Christmas presents, please make sure you get a gift receipt. In case the gift has to be returned or exchanged, you do not want the recipient to go through this...Or at least, I hope you don't. BETTER YET...DO NOT SHOP AT VICTORIA'S SECRET. They will never get any more of my money for products that are already overpriced, and some lack quality. Horrible experience in store and by phone with someone who is supposed to make things right.

My last experience sealed the deal. It happened before but I thought they were having a bad day. There was no service and I was left to wait and wait and wait. When I finally had to go I found the sales person who say of "ya, I could do that." Why not tell me and not make me wait. They did not have the product I wanted or one even close in my size. When I went to mention that lack of service to a supposed manager (ha no skill there either). She turned ugly and not a touch of professionalism. I will never go into or buy a VS product again. I walked down the street and got a better (quality) product for less. VS is all about hike not service or product. Save your money and don't get abused. Go somewhere else.

There isn't a VS store in my town so I have to order online. I am ALWAYS charged for using the return label fee even though I use the "FREE SHIPPING AND RETURNS ON BRAS" code. Tonight, an associate, "Melissa" even ARGUED with me in chat that it's non-refundable. I called (held on more than 5 minutes) and cancelled my account. After years with VS, I am calling it quits. They don't appreciate their customers and lots of places sell bras. Goodbye VS.

I have bought many apparel items for myself and others from Victoria's Secret. Any time I went into a store they did not carry XL in tops, hoodies, jackets, pants, very few bras and other apparel. In the past I have at least been able to order XL size online. Now I can't even do that. They are delivering a terrible message to all women and girls. You can't be sexy or an angel unless you wear sizes up too Large. I am extremely disappointed in this company.
How do I know I can trust these reviews about Victoria's Secret?
636,825 reviews on ConsumerAffairs are verified.
We require contact information to ensure our reviewers are real.
We use intelligent software that helps us maintain the integrity of reviews.
Our moderators read all reviews to verify quality and helpfulness.
For more information about reviews on ConsumerAffairs.com please visit our FAQ.

Admittedly I've never been much of Victoria's Secret shopper. I used to buy my underwear at Target or Walmart, but after getting a new job and having more money to spend, I decided to give it a whirl. I decided my old, tattered bras were pretty drab for a 21 year old and wanted something much sexier and flattering. I went into a Victoria's Secret at a larger mall in my state and was greeted by a bubbly sales person who was extremely helpful. She directed me to the bras I was looking for (the "Add 2-Cups Push Up Bras) and informed me that they were on sale 2 for $42.00!, and that I would also receive a free tote. On their website they are about 50 dollars each, so naturally I was ecstatic. She also measured me and helped me adjust the bra. She was helpful without being overbearing.
The bras themselves are gorgeous, and a far cry from the run down bras I was using before. I wear a 36 DD I know, I was shocked when she measured me too and these bras make my breasts look AMAZING. They give me that gorgeous, movie star cleavage, adding lift while also shaping them. I had no idea just how poorly fitting my old bras were until I put on one of these. I plan on getting these in every color as soon as possible. The only reason I didn't give my experience 5 stars is because of my experience with the cashier at the counter. She was a far cry from the energetic blond I had encountered just minutes ago. She lacked personality, seemed cold and even mean. She took her time, sighing and seeming irritated. Fortunately I was so happy with my bras and my prior experience that I didn't pay her any mind.

I've been shopping at Victoria's Secret for a little over a year now and I bought panties a few months ago and the quality was fine. I just recently bought the 5/$27 deal and within a few weeks I noticed little holes in all of my panties. I think VS is ripping us off and we are just paying for the price. Will probably never buy panties from them again. Be wary of this ladies.

Why do you have to be 18 and older to return anything you bought from the store? I was just there yesterday with my friends and I bought 5 pairs of underwear and then came back today to return them because I didn't get the right size. When I came back to the store I waited in line for 10 mins and when it was my turn I came up and said I would like to return these. And then the lady asked how old I was and then she also said that I need to be 18 and older and have an ID but I didn't because I am only 15. Now why can I buy anything from the store but not return anything back to the store. I didn't use a credit card I paid in cash. So why can I buy them and not return them, that is very stupid and I WILL NEVER EVER EVER RETURN AGAIN.

I have recently visited the Victoria's Secret store located in Tacoma, WA and have been disgusted with the way I have been treated. On October 08th 2016, I went to the Victoria's Secret and was completely ignored by the sales associates. This is not the first time that I have been treated this way at the same store location. I was in the pantie section looking through the various colors and prints when another customer came next to where I was. She was promptly greeted by a sales associate and was told of the sale and promotions and then was promptly given a bag. This sales associate was so rude that she went over me when I was looking inside the slide out drawers for my size and opened up a door next to where I was and told the customer that she can find her size here. I was livid. The customer witnessed how rude the associate was by going over me that she felt bad and I told her that I can wait while she gets her size.
Next, I approached a sales associate and asked to speak to the manager. She didn't let me speak to the manager! She instead asked me what happened and I told her. She really didn't care that much about my experience. I decided to leave the store without my purchase because of the poor customer service. While I was leaving the store, one of the sales associates made a rude and condescending remark telling me, "Have a nice day!" I will never return to this store. These people need to be trained on customer service and not judge people and then not asking if a customer needs assistance since, my money is just as green as everybody else's. Avoid Victoria's Secret at all costs!

I love Victoria's Secret but I think they are partnering with the wrong business (Comenity Bank), which is so disappointing. Well first of all THIS IS A CREDIT CARD. You should be grateful when your customer wants to pay. And when I say pay, paying always on time in full balance etc. This is America, people are busy working making something to pay their bills each month. Who would think for dates when their one, two three bills will be deducted per month? Nobody. That's why people set up an "AUTO PAY" so I set it up right? Well guess what, I saw on my statement a late payment fee of $28 on top of my balance which I didn't even thought at all because it was all in automatic payment straight from my bank account.
Paying it is no problem but reporting it to the credit bureau as a late payment offender is **. It should be illegal and definitely is immoral to tagged your "valued" customers a late payment offender to the credit bureau without even trying to call them first or at least send an email reminder that it's not an auto pay they set up online, it's only one scheduled payment. After one month it's not working as automatic? It was a trick, very misleading. It's unfair to the consumers like me who's been working so hard to maintain an excellent payment history on the my credit score across all the credit bureaus for my mortgage plans soon.:( Oh well.

I am extremely disappointed with the transparency of this company. I understand you have a rewards program, but the first thing you need to say is that THIS IS A CREDIT CARD. It should be illegal and definitely is immoral to provide your "valued" customers a credit card without informing them. In no way was I told that this rewards program involved a credit card which is appalling because I'm sure thousands of people do not make that minimum payment not because they didn't have the money but because they were simply unaware, because of the SEVERE LACK OF TRANSPARENCY. I liked VS before. After applying for a "rewards program" because I genuinely wanted to become a more frequent customer and got shoved with this deal uninformed, I will never shop here again. Giving people credit cards uninformed is not a game, and it certainly doesn't foster positive loyalty.

I have bought Victoria's Secret underwear for years. That was all that was in my drawers. I've now come to realize that these undergarments are mass produced and made with cheap material. I put a pair on my first night of having them and my finger went through the lace. I used to be so satisfied with your products but now I feel that I need to go somewhere else to find my undergarments. Your customers work too hard for their money and pay quite a bit for your undergarments to be so cheaply made. One very dissatisfied customer!!!

Well I received a phone call from VS to my surprise. I always pay my bills in a timely fashion. I received a phone call stating they were going to put my account in delinquent because I was just late two days in which by the way when as soon as I get my statements I pay right away not giving the fact my husband just passed less than a week. They really didn't need to tick me off. Go after the people that don't pay their bills.

I used to love Victoria's Secret - so much so that nearly ALL of my clothing came from there. Then they stop selling clothes. My heart literally broke when that happened. But I found some relief in knowing at least I could still get casual clothing and bathing suits. Well, I've heard the news that they're getting rid of that too, so now I have zero reason to shop here. I was such a loyal customer - as much as I hate to admit it, I actually maxed my store card out more times than I can remember. Guess it's time to close that one out!

I have been purchasing VS and Pink items for years now. The quality of the products is very much below par especially, for the price you pay. All items end up falling apart, even when cared for properly. I am very disappointed in the quality of their items. I have purchased items at Wal-Mart that are made better and last longer. One would think for the price you pay at VS that they would take more pride in what they sell and how it is made. I am no longer a VS customer.

I have been buying clothing from VS PINK for the past few years and the quality for the price is terrible. I turn everything inside out, wash on delicate, cold water have no percolator in my washer, and use good quality detergent, and do not overload the washer or put them in with different colors. The clothing looks like it's been worn for years after one wash or falls apart with severe pilling especially with the hoodies. I never put them in the dryer. They are all hung to dry.
I am sorry I have spent over 1,000 for such cheap clothing that looks terrible after only one PROPER wash. They really need to charge less for this junk or start making better quality clothing. And forget asking for help they just say, "Well sorry for ya." I would consider taking it to the next level as much money as I have spent for clothing there for myself and my daughters they should listen to what customers are telling them. 65.00 hoodies only to look like trash the day after purchase. No more will I waste money on the PINK label because that's what you pay for not quality that's for sure!

I had order the 5 for $27 panty deal online at VS and ended up spending $37.34 on the entire order (including taxes and a ridiculously high shipping cost). Anyways, after spending almost $40 online, I order something else from a different store at the same time, which charged to my card just like it did with VS. After waiting almost 2 weeks to figure out where my order was or the expected date, I decided to write to them. I was met with two very rude and awful replies on how I hadn't paid and they required me to pay almost $40 AGAIN. But it gets better. I won't be reimbursed at all! So in the end, I had almost $40 stolen from me and never received my order from this awful store. I will NEVER even think about ordering from this business that stole my hard earned money.

I have shopped in VS for 25 years! Mostly online as Canada just got the retail stores. Sales associates are curt, rude snobs. It's like their mad they're working. I have watched them gather and whisper about other girls shopping. Returning something, forget it! You will be treated like crap! Since when do you need ID with your bill to return? They check the item over like they WANT to find it dirty or something! And no receipt? Now you are mud. Don't ask for a manager cause she's worse. They learn from her. Goodbye VS???

I absolutely like Victoria's Secret's Vanilla & Coconut (Coconut Passion) fragrance mist. It's one of my favorite Victoria's Secret's scents. To me, the scent feels warm and the combination of coconut and vanilla gives that cozy, chocolatey scent (perhaps, I'm just such a chocoholic) -- it's comforting. Well, there are some vanilla-scented perfumes/mists that make me wanna vomit after it reaches my olfactory nerves, VS's product somehow is an exception to that (at least for me). The scent also stays for a long time. I usually buy mine at the Duty Free stores so it's cheaper. I also think that it somehow ensures that the product is authentic. And in addition to that, this particular scent that I like is a rare find in department stores in my area. An 8.4 fl. oz is usually around $12-$15. I got so accustomed to this scent, so I will always consider buying it. Thanks VS... :).

So today I went to Victoria's Secret and I bought 3 body mists. I bought one Strawberries and Champagne ($4.50 each), and 2 Dream Angels Blush ($8.75 each). One was for my friend's graduation party and the other 2 for me. After I looked at the receipt I see that they charged me 3 Dreams Angels Blush and 2 Strawberries and Champagne perfumes. They charged me a total of $13.25. I even said to my friend, who was next to me in the checkout "This seems like a lot of money.", the cashier looks at the list of products I was about to purchase, looks at me, and says nothing to me. Knowing that I was at Victoria's Secret, I thought to myself "Well, this store is kind of expensive, so the price makes sense." I get home and check the receipt and notice the extra charge for the perfumes.
Now I can't do anything about it but I have learned a valuable lesson, "ALWAYS CHECK THE RECEIPT BEFORE LEAVING THE REGISTER OR THE STORE! Otherwise they won't believe you when you tell them you have been charged more than the actual amount if you tell them if you come back to the store and tell them because they will just say "You could have left at home and be telling us here that we charged you more." ALWAYS CHECK THE RECEIPT BEFORE LEAVING THE CASHIER. Don't let this happen to you, learn from my mistake.

I have been a long-time customer of VS and spent a lot of money with them. Today, after getting a promo offer, I tried to use it as today was the last day before it expires and it wouldn't work. I did the chat thing and was told they were running another promo which voided the promo I got, I was told. I then called them and was told the same thing. Very curt and could hardly understand the gal I was talking to as she was speaking so fast and basically gave me the impression "sucks for you".
This will be my last time order as not only have I seen the decline in what they are selling, such as no more clothing line, but the customer service has gone in the tank. I work in customer service and would never speak to or allow any of my staff to speak to any customer the way I was spoken to today. Maybe they are going out of business and just don't care about their customers anymore. Regardless, I will look elsewhere to do my shopping and they can keep their "VIP" card, as you would expect that to mean something...

My aunt from Canada bought me a Victoria's secret body double mist, Slice of Heaven and this product tops as my favorite of all the body mists I've ever had. It's oil based without the oily feeling, unlike other oil based products you can never wear in a country with a tropical weather. Because it's oil based, the scent could last all throughout the day. I absolutely love the mild, soothing scent, although my 17-year old nephew told me I smell like donuts. LOL. And it nicely moisturizes my skin, and at times I even use it to tame my frizzy hair. I would great recommend this product to anyone who loves the sweet smell of vanilla. It's a perfume and moisturizer in one...

I would like to know how to address VS on the topic of using anorexic models. I have shopped VS for many years but seeing some of these swimsuit models is very disheartening. VS should be ashamed of themselves for accepting this level of poor health and body image especially since their PINK line targets younger women. More companies are banning use of such models and this year I see the most unhealthy, alarmingly slim models. Please help save our girls.

I went to Victoria's Secret and availed of their promo that time: 5 panties for $27 and bras 3 for $30 I think... I'm not certain. Anyway, I chose the cotton panties which I love rather than the silk or semi-silk ones. So, there's a variety of designs and cuts to choose from depending on what would suit your personality. I took my time in choosing the design and cut that I want and for my other relatives too as a present when I come back. And so I was feeling the material because, there were some items that I know would not last a long time. There were pure cotton ones and others were of different kind. Something that you know you'll not be comfortable in.
I guess it pays to be trained in the Philippines wherein we know the type of cloth being used. We check for the quality and feel the product before buying anything. We even check the seams too if they were perfectly sewn. So in the end, we know if it's durable, comfortable or if it would only last a couple of months etc. But anyway, I finally found the items that I want and I was happy with what I got. When I got home, I had the helper hand-washed the ones I bought for myself so that it's ready for use. And when I finally had the chance to use each one of them including the bras, I was right about the comfort. It was so comfortable and the fit is just perfect. No wonder they're up as one of the leading shop for undergarments. They're truly made of high quality material (well, that is if you're very keen in choosing) and comfort fit for the needs of women of all ages and culture. I highly recommend their product.

I went to Victoria's Secret and did their deal of 5 panties for $27. I went to the counter and swiped my card and it charged my account twice. When I called the store to get my money back, they said they couldn't do anything for me because it's not a "store level problem." They told me I had to call the bank to get it figured out. So basically I had to go out of my way to fix their mistake. They weren't helpful at all and didn't seem to care that they stole money from me. The manager even gave me attitude when I asked for my money back. Not shopping there again.

I used one of Victoria's Secret lotions and devastating my hands with a horrible allergic reaction, burn like feeling. Never again will I use their cheap horrible lotions. I used to be a loyal customer, but this is very disappointing.

I have never in my entire life been so disappointed in the way a store is being ran. My daughters and I use to frequent the Valley Hills Mall Victoria Secrets at least twice a week. The staff was amazing and the manager was as sweet candy, compassionate and caring. The associates were always happy, and it was a really nice experience. This stuck up ** NICOLE they have working for the company now is the worst. NEVER EVER EVER have I been so pissed as I was the other day when an associate was assisting my daughter and when she comes and grabs her by the arm, barking demands at her saying "REGISTER NOW", didn't even offer to help us find what we were looking for.
I let it go due to the fact that I had my children with me. We went on to find what we have been looking for. After approximately 30 minutes of trying on things and smelling different perfumes I noticed that while the line had gotten back up into the dressing room, almost all she is doing is walking around spitting demands. When we finally got close to the end of the line, I heard the girl at the register ask over her head "See if she could get some help." The customer in front of me stated that the cashier had already called for help on four different occasions and no one even bother to come help her!!!
When I asked for the number to the corporate headquarters, Nicole refused to give it to me!!! No wonder so many of my favorite Associates have left, they are working for Satan!!! I love those ladies there and my daughters love coming in there, they are so much fun but as long as she's there I'll drive an hour out of the way or order online before ever going back in that store!!!

Victoria's Secret is horrible. I contacted them for two orders that were more than $100 each and I am a rewards member as well. I waited patiently two weeks for both online orders in which I didn't even get a email stating that they had put my purchases on hold. When I purchased it everything was approved. Why was and I contacted if it was placed on hold so we could reserve the matter? I called. Spoke to three people and they kept bouncing me to line the line so no complaints could get to their superior.
Cindy the supervisor for customer service was unprofessional and did not care about what happened to me. Mike from the credit department told me he did not know why my things were placed on hold and then placed me on hold and bounced me to Rosemary where she was willing to help me. I canceled my rewards card. Paid it in full. I no longer wish to do business with you guys. I am a single mother with two children of disabilities. I shop because I want to not because I have to. Save your money and time people. Victoria's Secret is ghetto.

I had been a long time shopper with Victoria's Secret until they stopped carrying their clothing line which was both of quality and style. Whoever made the decision to make this change really has ruined what use to be the best company to buy clothes from. I am sure I am not the only one who feels this way, and I am wondering how VS is making a profit these days. I hope the comment will put some sense to the decision makers of the company and encourage them to rethink their business model and bring satisfaction back to their customers.

Every time I go into Victoria's Secret I have to wait in line 30-40 minutes. Unfortunately it's not because they're busy, they are just that slow, EVERY TIME!!! Not only that, the way they treat people is garbage! They act so snotty and like they are better than everybody else. I wear business attire to work everyday so on my days off I dress extremely casual. That doesn't mean I'm ** trash!!! I make very good money more than these girls!!! I've decided I'm not shopping here anymore and I've been shopping there for about 20 years!!! I am not going to tolerate being treated poorly anymore!!!
Victoria's Secret Company Profile
Company Name:

Victoria's Secret

Website:

https://www.victoriassecret.com/