Sears Maintenance Agreements
Consumer Complaints and Reviews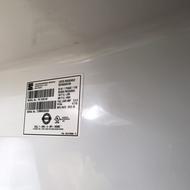 I have had a Kenmore refrigerator since 2012. My warranty ended in 2015. I had a repair of the light switch that was covered in 2014. The same problem is occurring again and they will not provide a repair although it is the same problem that should have been fixed correctly the first time. I have to hold the button in order for the refrigerator light to turn on. If there is a defective issue with the lighting mechanism I should not have to pay for repairs on it every two years. This is the way that they get consumers to pay for their warranties making sure that repairs will not last.

Had the Sears home warranty plan but when I needed to use for my washer it nothing was done. I called several times, the parts never got ordered. Then decided to do the $500.00 credit towards a new washer but nothing has ever been done. I have been calling since Nov. 2016 it is now Jan. 2017. I have called dozens of times, been transferred at least 50 times, put on hold as much as an hour at a time just to be told wrong dept. or been disconnected.
Finally talked to someone today so I could cancel this plan, it only took me 3 hours of being on hold and being transferred to talk to someone that could cancel it only to be told they were going to charge me $298.00 for a cancellation fee even though they have been taking $39.00 out of my checking account each month for the service fee. I wouldn't buy a Sears product again just because of this ordeal I have been going through to get a washer fixed. I see this wants a order number but I have never been given anything.

Worst service ever -- long delays on phone; long waits on hold; long wait for service provider to show; long wait for office to receive SP paperwork; BOGUS denial for "lack of maintenance & abuse" alleged as due to overload of upper dish basket. Three year old GE dishwasher lightly used by retired couple who generate few dishes and use max once daily. Verrrrrry difficult to believe -- and I have worked with insurance claims including extended warranty for three decades -- WORST EVER!

We purchased Sears Home Warranty for all our Appliances pay $59.99 per month. Time for use came when our washer started to leak water. Called Sears Warranty and our bad experience journey started with Sears. Technician came over to tell us Sears warranty won't cover our problem but still had to pay $60 service fee. At least 4 technicians came to see the washer. After several calls to Sears and complaints here and there, after exhausting hours on the phone with Sears bad customer service decided to cancel. One Sears rep promised us we will get a $500 voucher to get new washer. Guess what. Never happened. Worst decision we have ever made. DO NOT GET SEARS HOME WARRANTY not loyal. They to get any excuse not to fix your problem. VERY BAD CUSTOMER SERVICE.

In October 2016 I experienced a Sears French door defective refrigerator freezer. In lieu of Sears honoring the warranty they recommended that I cancel the warranty and settle for the refund of the warranty... I am not quite sure how Sears gets away with this fraudulent practice and I eagerly await a class action lawsuit since they sell you a warranty then don't honor it when there is a malfunction with their appliances. Their staff is trained to lie. After filing a BBB report I was told to call the 800 number of Frigidaire who could not help me. Obviously, they program my number to be intercepted and redirected to Frigidaire. They have the deceptive warranty down to a science.
Oct 2014 I purchased a French door refrigerator. Months later (2015) it had to be than a year later Sears refused to service my refrigerator. They even sent the exact same technician out twice. He didn't even open the refrigerator or freezer and on the 2nd visit he ran out the house. After filing a BBB complaint Sears rebuttal was that the freezer was not clean. Mind you now I never had a French door freezer. Nevertheless, I talked to Keisha in the Atlanta Office. She even gave me her cell number to prove her concern... So, the third technician did open the refrigerator, he even showed me how to take the tray out the freezer, he determined the gasket needed replacement and he had the nerve to ask me did I want to replace the gasket.
How do I know I can trust these reviews about Sears?
671,681 reviews on ConsumerAffairs are verified.
We require contact information to ensure our reviewers are real.
We use intelligent software that helps us maintain the integrity of reviews.
Our moderators read all reviews to verify quality and helpfulness.
For more information about reviews on ConsumerAffairs.com please visit our FAQ.

The icemaker for my Samsung fridge broke on Thanksgiving day and I've been given the run-around at every turn. It is still not fixed, no one appears to want to take responsibility, and there's no ETA for resolution. Sears deserves to go out of business based on this experience. For exactly what did I pay hundreds of dollars for an extended warranty???

They do not honor extended warranties if they are unable to repair. Had one Technician come out two or three times and had no idea what he was doing obviously. He then decided to insult the Customer and say that the reason the Treadmill is broken is because the Customer exceeds the weight limit which is not true. Bad customer service and Bad work ethics. Sent a different Service Tech per Customer's request, and after several attempts on trying to repair a Treadmill a Tech ordered a motor, but was later retrieved by Sears and refunded the extended warranty money back into customer's credit card so they would not have to replace the Treadmill. Wow. This is how they treat a customer that has spent thousands of dollars at Sears? Goodbye Sears, you lost several customers.

I have had a 2 IN one Jumbo Washing/Dryer machine, in September 16, 2016 in SEARS at Hooper AVE. OCEAN County in Toms River, NJ USA but I was not able to install till October, before 17, 2016. The Tech. came justly one day before 30 days, but he refused to install it because he tried to forced me literally to open a hole on the utility room in case the Washer ever would leaked and the water would stream under my house, it after I have had a Restoration due to a leaking from the other machine which has cost $3,000. Therefore, I refused to do so since, already have had restoration, and because I am a resident in an Adult community and it is not permit. The Sears tech. has not right to tell me what to do or not do in my property but he did it only with a second intention, to let the 30 days to go by then. So, Sears had sending other Tech, to install it one week later.
This Kenmore washing/dryer at first time used did fill the jumbo tank to the top for a couple or cloth, make a horrible noise because the lid did not closed properly. A tech came and said that I have to make each piece of cloth to wash like a ball, and it must be cotton only, polyester only etc. and not more than couple pieces to wash in a jumbo machine.
THE DRYER DID NOT FUNCTION PROPERLY EITHER, IT DO NOT DRY AT 90 TEMP. A SPECIALIZED TECH came and said the same thing. Other tech to come, had called me early before come to my house, and asking me the same question: "What is wrong with the machine?" I told him "The machine does not SPIN. I had to do it by hand and my hands are so sored by trying to spin it with my hands." He said, "The machine are electronic. It is nothing he can do." I told him that SEARS demanding a techs come four times and changed four parts of the washer before they would change or refund the machine. He told me that is not truth, what Sears says because Sears know these machines do not have parts, it is merely wires, not parts.
It was Friday, the tech, was supposed to be at my house 8:00 A.M. to 12 NOON. He never came up after the conversation. I call Sears people and let them know and the woman wrote a Sears Check for $50.00 because the Tech did not show up, neither he did not let me know he was not going to come. They sent again the specialized Tech. and he came and fixed the lit that was loused. It was the noise and he told me all the new washers are coming the same way and nothing he can do about, that I most wash only cotton, bedding, and towels not to mix different material, of the contrary the machine would not function. I did not bite that dumb story. Why I should buy a jumbo machine if I cannot wash all my cloth? I am only a person. How much laundry can wash if I cannot wash all at once?
I contact the SEARS SOLUTION at Ca. She said, that is not truth. It is Jumbo washer, to do all the laundry at once. I requested to send a female rather than a male. Women has the most expertise in do laundry, I think so. But Sears had sending the same guy. I told him the same thing what Sears' Mr. ** told me that techs most have to come to fix the machine to the point to change 4 parts before they would do something else. The Tech said Sears are lying to me, they are only tech, and the machine is Electronic and not parts to change only it has wire and he proved it to me. He open the machine inside for me to see it. He told me the same thing as before only to do small amount of cloth and the same kind cotton, polyester all the same kind by the same kind.
I explaining him that the machine does not spin. It does is filling it up, washing, empty and started over again and not do the spinning, neither it stops at least I disconnect the machine from the electrical outlet - that was suggested by a person in Philippines to do so. The same tech. show me to use a very little of soap and only a bath, face and wash towel and two panties and do it as dry cleaning only. It cannot be more ridiculous I have had ever heard. In my 76 years I have seeing and used washers and dryers. This man and Sears has being insulting my intelligence and humiliating, ripping and scamming me in every way possible for them to avoid responsibilities.
I had contacted again the SEARS SOLUTIONS, THE MANUFACTURERS AND Couple them, one in Arizona and other in CA. have had admitting to me not understanding why Sears do not change this machine for other it same to be lemon, A defective washer. The rest of the people who answering my concerns in USA, Philippines they say I do not qualify for returning neither for refund because let 30 days go before installing. The guy refused to install it at time. Note: I had paid 5 years guarantee in case something could happen with the machine I will be able to change it for other or returning to the SEARS if it were not be able to be fixed.
I contacted Sears Solutions again and the answer was I do not qualify for anything, I have to keep the dumb washer. I decided to seek government help and call the GENERAL ATTORNEY IN WASHINGTON D.C. They gave me the phone number in New Jersey, DIVISION OF CONSUMER PROTECTION. Phone # is 732-929-2105. I had meeting with them, but their results is that they cannot do nothing for me because Sears refused to deal with the government. And they and SEARS had sending a mail to them that I was fresh with them calling the tech a liar. Well the tech also said more than once that Sears are lying to me, and that all new washers not only KENMORE ARE THE SAME PROBLEM. Even his wife has one of this new washer is also as frustrated as myself.
So, the Consumer Protection got another appointment to send again the tech but to use a three way phone conversation while he is explaining me in my home the washing issue. The tech refused to do so, and he did not show out to do so, I waited for him again from 8:00 a.m. to 12 noon, not show not called me, so I called the Solution again and the tech contacted me so med telling me that he is not going to use a three way, neither he is going to come again because the machine is the not a problem that he has had told me what to do. I said that he is out his mind. I am not going to pay all that money for a LEMON machine.
The last action is that a SEARS woman named ** a Customer Advocate Unit 8380 North Sears Home Services at 1324 Wyckoff Rd. in Wall Township, NJ 07753 phone # 732-256-3899 telling the Consumer Protection that I was verbally abusive by calling the tech by his real name, a Liar, because the machine is still not working. The only he did was open the machine in bottom of it to let me see the machine is Electronic and not parts to be changed neither to be able to fixed, because all the new washers are not good and nothing can be done about, because inclusive his wife is having the same aggravation as I also having. It does not help my problem. He was the abusive one when he pull my shirt I was wearing the first time in very rude manners as it was my fault.
The only solution the CONSUMER PROTECTION HAS FOR ME IS TO GO TO SMALL COURT BY MYSELF, BUT I NEED A WITNESS THERE, I DO NOT HAVE ONE. Consumer does not protect nobody. It is a wasting time going there. I hope you can do something about it. You have all the information of many complains from Sears and the government same to me are protecting those criminals instead the customers that are who are paying their salaries to do what? Nothing. I have to work for my money for SEARS people to live on my money. I need that machine to be moved out my house. I am needing a Washing machine, not a dryer machine that is using a lot of water and electricity.
Please, help me. You know I am telling the truth. The machine is not good, it does not doing the job, only it those is DRY CLEAN PANTIES. WHO NEED A JUMBO MACHINE TO DRY CLEAN COUPLE TOWEL AND PANTIES? And the cloth come dirty as it went too. Hoping you can do help to get back that machine to SEARS. I have had not pay them yet for the machine. I have had a SEARS credit Card but I am not want and not supposed to pay for something I cannot use. Also I had pay over $700 in extra guarantee. I also contact the Guarantee and they said: "Be willing to cancel the guarantee but not to return the machine." I need the room and the money to buy a good washing and drying machine - not a jumbo tank machine to dry cleaning panties and couple towels. Thanks for your services. I need your help the soon as you can. My utility room is too small to keep something that has no use for.

If I could give Sears warranty less than a star, it would be generous. I filed a claim on my washer nearly a month ago, given a phone number that only went to voice mail to schedule. Waited 6 days to hear back and then was referred to another service company who came out a week later only to tell me they didn't work on my brand and wasn't sure why he was called. Another week goes by and a second service company comes out, snaps a photo of my model and serial number and left without touching the machine. At my home less than minutes. Said I would know in 24 hours of the repair status. Never heard, back and called 48 hours later only to be told to call back daily. I did everyday given another lie. Finally today received a message that the repair is not covered based on the findings of the repairman's extensive work.
I informed them that he did no work. Only took a photo and they told me that they trust the work and word of their service providers and it was a he said she said situation. I offered to send photos and video that would prove that the claims he made were false (Control panel burned up - inside metal tub cracked - machine powers on fine, fills and drains fine, no cracks in the tub) but they said that was not part of procedure. Procedure is to collect your monthly fee, have you pay out to fly by night contractors and verbally abuse you over the phone and then let you know "you'll be sorry" when you call to cancel. I will never shop Sears again, when I have for over 30 years. I agreed to take the post call survey after my verbally abusive cancellation call and the woman refused to hang up to allow it to go through. PLEASE listen to the reviews on this page and you will avoid a whole lot of aggravation.

I have been waiting to have my washer repaired for over a month now. I called Sears on the 13th they showed up on the 18th. The guy they sent was a third party contractor. He checked the washer and said it needed a new board. He was supposed to order the board when he left my home. A week or so passes I call to check on the status the place is closed on a Thursday and no one calls me back. I call back after Thanksgiving to Sears they call the company and can't get in touch with anyone. Finally on the 8th of December someone calls and say that they ordered the part and would call me Friday or Monday. No call either day.
All this time I am calling Sears. They say they can't do anything since the other company had already opened a ticket on it. So I email the international company and they say they are sorry and offer me 50$ for the trouble. I call Sears again. They call the other company and tell me that they just ordered the part on the 13th and that I would be contacted no later than this Friday. Well it's Saturday and I am still awaiting a call and for someone to fix my washer. I will never shop at Sears again. This is horrible service for what I paid for the washer and extended warranty.

I have had the same problem with my Maytag washer on three occasions and it has not been repaired properly. The people they contract with are incompetent. Now I am being told it can't be fixed and they will replace with something similar not the same quality. This not acceptable. I will not accept a lesser quality nor a different brand. What the exact same thing no mismatch. I bought high-end and that's what I want. The washer is only 4 years old.

A service tech from Sears came to our home and fixed an old washer for 400 USD when we could have bought a new one for 600! Then he sold us the Sears Home Warranty, and after that nothing but trouble. After 3 months we called and asked for plumbing service. They never showed up and my wife had to stay home for one whole day! No one even called to apologize, and when we called they scheduled another plumber, ABS plumbing. They charged me 50 dollars to show up and when they showed up, they said they don't know this and that and nothing is covered... we were left with this game! They are fraud. Don't buy.

Worst experience ever. I bought Home Warranty insurance through Sears for my appliances. My dishwasher had problems in July. I called the insurance. They sent Tech to check the problem. After so many tech coming and going back and forth in my home, And so many calls over the phone with so many different agents where each of them trying to transfer to one to another without solving the problem. After fighting with them for long time they decided to send a new one. The new one came in August. They sent the Tech from their third party "Economy service" To do the installation. They did it but could make it to work and said that was defective and I had to call GE Company for that.
GE tech came and he discover that they did not pull out the stopper from the drain tube. After that we started using it. We discover a huge sigh of leaking on the ceiling on basement. After that we checked upstairs. Since our kitchen is cover with vinyl the water was going under. The damage was crazy flooring and cabinets. We called Sears again they blame GE company for that. GE company sent the tech right way, The funny part he took out the undercover and discover the installation of the tube that put the water on machine was done wrong and leaking like a faucet. He closed the water on my home and told to called back Sears. I called Sears and they blamed their third Party company that they sent "Economy service". They came and fixed the problem and kept saying that they could not do the test in the beginning so they did not think will leak.
After that I called Sears and They gave us a claim number for our case followed by Sedwick company. They promised to solve this issue between 1 to 2 months. I sent all the documents and information that they need it. The funny part of that was every time trying to call my case agent she was off for the day or away from desk and few times talked with her she trying to calm me down that she is working on it.
After over 2 months I started to worried. The case took too long and nobody called. I called her back so many times, finally she answered back and told me that She want to listen again to my story since she was very busy and forgot my case and told me by Wednesday this problem is solved. (Talked on Friday), Today, Tuesday came home found a letter on my mail were saying That my case is denied since she cannot find any problem. And Sears does not cooperate with "Economy service" Company And They did not sent any tech to my home. So who came to my home dear Sears. The ghosts?! I think the Ghost is your company. Ghost company.
So guys beware. Do not buy their insurance. Is just to take money from you and you never will know with who you will deal over the phone. As for me I will fight hard to solve this. I have kids and I do not want that mold to destroy them and working hard to keep my home. So I am not allow Sears and their third party companies their jokers to play around. The most unqualified people I never ever seen. Start from customer service and up. I hope to read before you do something that it going to cost you more.

Sears home services is a scam. I bought a extended warranty from Sears on a conventional oven and microwave. First service appointment, I waited for 4 hours and last minute I was informed that technician can't make it today. After a week I was given second appointment and again technician did not come. Very unprofessional and a scam company. Will not buy anything in future.

We have had MULTIPLE problems with a three year old refrigerator we bought from Sears. It is a Kenmore manufacturer by LG. We have the Master Protection Plan. They cannot seem to fix it or seem to figure out what is wrong with it PERIOD! The technician comes out and calls a 1-800 number, tell them what going on, have them order parts, then we wait two weeks for it all to happen again! When it doesn't work! We have literally had the compressor replaced back to back! I have spent many days and wasted many hours waiting for them to service a refrigerator that apparently can't be fix and they won't honor the PLAN to replace it because of how they "count" the service calls!! HELLO you have never made it work SEARS!!!

My Kenmore freezer died in October, 2016. It took over 2 weeks before they sent out a technician to repair it. I had full warranty protection on it, fortunately. Their food warranty protection used to pay $250, however it has been reduced to $200 now. They did not send the check when they said they had, and it took a month to receive it. In November, 2016 the freezer died again, this time it was a freon leak and a new part hard to be installed. All my food spoiled, so I applied for the food spoilage reimbursement.
I received an email informing me there was only one food loss claim allowed per year as per contract. It isn't my fault the freezer went out, and here it is at Christmas time when I have no money, after paying my property tax bill. The turkey and frozen food went bad in the freezer and I can't purchase my holiday fixings for my son and daughter-in-law who were coming to share Christmas with me. Sears has no customer service as far as I'm concerned. Their technicians are excellent, but this is the only good thing I have to say about this company.

My washer stopped working. Call Sears who scheduled my appointment 17 days from today. I am without a washer until it is repaired. I currently have warranty on my washer, dryer and air conditioner. These are the last product from Sears that will be under warranty. I rather pay a local repairman instead of waiting for a Sears repairman.

We called in a Sears technician to help us fix our 2 in 1 washer dryer unit (Haier HWD 1500). They convinced us to purchase their service warranty program. We were assured that with this sensitive unit it would be well worth the cost. Almost six months and weekly laundromat visits later, their parts took 3 months to arrive and now they've determined it's unfixable. We're still locked into a full year, $500 warranty and the only thing we get is a $500 voucher for a unit they're selling for an over-priced $1500. No accountability. No consideration that we couldn't opt out within 30 days when the parts took almost 90 days to even arrive. Total rip off.

This has been the most horrific experience with any retailer ever. All we ordered was a refrigerator. Then the nightmare started. First they send a delivery crew from XPO that brought a damaged refrigerator and started threatening us in our own house. I called the police at 911 who came and got these thugs out of my house. They were threatening my wife and my child. We had to move out of the house and wait for the police in order to move into our house!!! After this event the XPO company that does the deliveries for Sears apologized and they said they were going to rectify.
So they delivered a second time another damaged refrigerator!!! This time they took pictures and they said that next time they will bring a new door for the refrigerator and not exchange it!!! Well there has not been next time as they still keep trying and lying to us that they will deliver the refrigerator, having us stay home all day long and they never deliver. This has been going on for 4 weeks now. Deplorable service by Sears and XPO.
Update. On Sunday morning I was supposed to get the refrigerator door. Although It has been 4 weeks already that I was supposed to get a functional refrigerator, even 4 weeks late finally I thought I was going to get the door!!! Well I got nothing, only being threatened by the delivery men by XPO because I had called the Sears outlet to complaint because the delivery which was supposed to be completed at 7 to 9 in the morning had not yet been delivered. I received a call by the driver who threatened me stating that I should not have called and complained about him to Sears outlet. I had to be home the entire day Saturday waiting for delivery that never happened, only to be threatened because I called at 8 at night to complaint that my delivery had not arrived.
I feel like I am dealing with a group of people that want to intimidate their customers. This is a warning for anyone that purchases from the outlet store at Naperville as they are not willing to serve their clients, they are totally indifferent if the delivery takes place or not. At some point they asked me to contact XPO directly although I never signed a contract with XPO I signed a contract with SEARS!!! Unbelievable unfriendly service. I am still waiting for my Door. Next action is to contact Corporate SEARS on Monday and the corporate headquarters of XPO, I assume that their senior management will care for the service they provide to their customers.
Updated on 12/12/2016: Update on Monday morning December 2016: This morning at 8:50 I received a call from the Sears outlet manager at Naperville. She did not care to ask me about my experience and she did not care to deliver the door that I have been waiting for 54 weeks now. She cared though about the negative feedback, and only that. In fact she claimed that she is responsible for what is going on only in the four walls of the outlet store, claiming that the deliveries is not her responsibility. It is very strange when one thinks that they paid Sears 85 dollars to deliver the refrigerator to their house. She claimed because Sears subcontracts the work to XPO that Sears is not responsible for the delivery service experience. I will make sure that I mentioned that when I get in touch with Sears corporate.
To make a long story sort she said that she is willing to pick up the refrigerator and give me a refund, what a service!!! Basically 4 weeks later she has offered to leave me without a refrigerator as they have already picked up the old one!!! What an offer. I am still waiting for someone to deliver the door and I will keep updates coming for as long as Sears outlet acts with such indifference to their loyal customers. Sears can't afford to disregard their customers like that, and I will expect that people at the corporate offices will be very interested to know the behavior of their managers at their stores. I will be more than glad to let them know how I have been treated.

When we were purchasing our complete KitchenAid kitchen at a cost of over $7000, the salesman Marc ** told us that if we had the Sears Protection Plan and anything went wrong that could not be fixed would be replaced with their "no hassle - no lemon" guarantee. Well let me tell you that "guarantee" is not worth the paper it's written on. The day before Thanksgiving I noticed that the oven door was offset and that a lot of heat was escaping from the sides. Apart from the obvious problem with the oven, I was concerned about the new cabinets we had spent big bucks on because the escaping heat would damage them. I took the temperature at the side of the oven with a meat thermometer and it went off the clock. I thought "well no problem, I have that guarantee." WRONG.
I called the service number and they sent out a tech from A&E Factory Service. His name was John, ID # **. He stared at the door for several minutes and jiggled the hinges a little and told us there was no adjustment on the door he could do but admitted it was losing heat. So his visit was a complete waste. I had guests from England for Thanksgiving. This was their first Thanksgiving in the USA and I had it planned to the last detail. Needless to say, our dinner plans went out the window. John suggested we go back to the store which I did. I spent a week going back and forth with the manager, Jacob **, who achieved nothing for me and made a lot of excuses about not being able to contact his district manager etc. Finally after a week he phoned to say that he'd spoken to the tech and that yes my oven was losing heat but it was quite normal and there was nothing wrong with the door. What a crock.
I called the service department again and asked for another tech visit. This guy, I think his name was Kendall, was superb. He looked at the door for a couple of minutes and knew exactly what was wrong. He fixed it within ten minutes and calibrated the oven to make sure it was operating correctly. Had I not pursued this matter and asked for the second tech visit, Sears would have left me high and dry. When I pointed out their "no hassle - no lemon guarantee" I was referred to the fine print in the NO LEMON GUARANTEE section. It says they will replace the covered item after 3 separate product failures and a fourth repair is required. What part of NO HASSLE don't they understand.

About 3 or 4 months ago I just wrote a review related to my experience working at Sears. Maybe they didn't published it, because of rudeness. Anyway, I'm going to try to publish it again without using bad words. Well, today I'm going to tell you all Sears customers some true facts about working with Sears. Every time you call to the repair service, you are not calling USA. You are calling Philippines and Colombia, actually I was working in Bogota, Colombia.
Then, my advice for you is simple: Do not buy nothing from Sears, not even appliances, not even repair services. Warranty plans and protection agreements are not as good as they may sound, technicians are not even trained to make repair, they use refurbished parts and charge customers for "new" parts, and Kenmore, Kenmore Elite, and Craftsman brands are just 1 year warranty brands. Believe me, they are gonna start failing and Sears is not going to repair them, not even replace them!
I can assure you, you're gonna lose your money buying those. Sears is the worst you can choose. NEVER, EVER buy small appliances as power washers, self-propelled mowers, vacuum cleaners, blowers, weed whackers... All of these things are even worse than bigger appliances, and in-shop service is totally a mess. Used to receive customer calls telling us "My weed whacker is lost for 2 years when I dropped it off at the local Sears store, do you know something about it? Are they gonna replace it?" Try to use local providers. Don't even buy nothing from A&E Factory Service. Still being Sears. Then, try not to buy nothing from American Home Shield. They are going to send you these Sears technicians. It's up to you. Just an advice.

This company lies to you about their coverage and then rips you off when you file a claim. Here is my experience: My 80 gallon hot water heater started to leak. Sears sent someone out who said it needed replacement. I paid them $60. They worked up a quote. They said I needed $700 worth of "Code Upgrades" that Sears doesn't cover. I insisted on another contractor. They came out and said there were no code upgrades needed, but that Sears tells them to call their work to install the heater "code upgrades" because then Sears doesn't have to pay for those. It would be $500 for the second contractor to install the heater. I decided to do it.
The second contractor called Sears and Sears told him to install a 50 gallon heater because the only 80 gallon or larger heaters made today are hybrids, which cost more. I told Sears I wanted an 80 gallon, and not a 50 gallon because that is what I have now. They said that was an "upgrade" and they won't pay for an upgrade. So I canceled the service because they won't give you the same quality and then you have to pay for installation (oh, I forgot, installation is a "code upgrade"). This company is dishonest. Stay away from them!

Bought the WASHER AND DRYER in 2012 with the warranty and 6 months ago all our clothes started getting oil stains on them. Called Sears and after numerous calls was able to get an appt for a repairman to come by. They had to come back twice to fix the problem but a week after they fixed it the stains are back. They claim the problem was resolved but we still have stains on our clothes and they can't figure out where it's coming from. Really frustrated with them. From the words of the last repairman. They make all these appliances to break right after the warranty is over, our warranty ends in Jan of 2017.

I purchased the Sears Whole House Warranty and about 4 months later my water heater failed. I called the service number and they called out a plumber to look it over. He showed up and didn't charge me the $65 deductible at the time, but basically took one look at the leaking heater and said it had failed and needs to be replaced. He said it is a standard $1500 cost to replace the tank with the same tank and then make sure it is installed to most recent plumbing codes, which would require insulation around the pipes and one other thing that in all cost maybe $75. The $1500 also includes labor. So he let Sears know and they said that was too high and had another plumber come out and he estimated the cost to be about $1800. So Sears then told me to pick either plumber and I picked the first plumber because he seemed like the better of the two.
Then Sears told me that they would have to have the water heater shipped out to my house which would take 5-7 days. "This is ludicrous" I told them, "because I have a family of 5 and a special needs child and I need hot water today or tomorrow at the latest." They said well I can go ahead and pay to have the plumber install the new heater then submit my receipt to them after installation and they would reimburse me $438. I said that would not cover this heater which will cost $1500. They said that they won't cover the code upgrades which were at most $75. They said that's all they will reimburse me. I am so disgusted with them at this point and I need hot water that I went ahead and paid the plumber the $1500 and he installed it that same day. I submitted the receipt for $1500 to Sears and it took them about 15-20 days to send me a check for $438.
I called them and asked them to give me a breakdown of why they were only reimbursing me $438 and they said a Cross Country manager would call me to explain it. They never did. So I was stuck paying over $1000 out of pocket for something they were supposed to do with me only paying the $65 deductible. What A SHAM! Needless to say, I did my research and found a much better home warranty through American Home Shield and it is only $35/month for their warranty versus the $55/month I was paying Sears. SEARS HOME WARRANTY = CRAP.

Our Kenmore Mod 59672003016 refrigerator started getting warm on the third week of October 2016. We called Sears for the first time on the 20 of October, got a visit appointment for the 25. On the 25 a technician came to my house, checked the fridge and told me the problem was the compressor, he had to ordered it. "Because you don't have parts in PR, would take two to three days," he said (it took 10 days) and made an appointment for November 7. When the technician came he found out that the delivered part was incomplete and compressor seems that have received mismanagement and was incorrectly packaged.
He ordered a new one, were delivered 9 days later (November 11). Technician came on Nov 16 and mounted the part. It took 2 or 3 days for temperature to began stabilizing but after that it has been higher than 30 and up to 40 in the refrigerator and has been oscillating between the 15-30 in the freezer and continues raising. For a second time we have lost all our fridge and freezer food.
I believe Sears in Puerto Rico has been irresponsible in attending a problem with a compressor that is under a guarantee. I held them responsible for the lost food. Their appointment and parts delivery system is absurd and obsolete. I need my fridge fix as soon as possible, it has taken them almost two months to fix a fridge. I would make anything in my hand to publish this experience.

I signed up for "Sears home warranty" after they gave me an offer which I didn't accept (too expensive) to replace my current home furnace. The plan sounded really good (59.99/month covering all appliances in the home), so I said "I'll sign up now and I'll decide if I keep it after I see all details". They were also offering a free month which in the end disappeared (not available in my state). Not an issue I said. Just a month.
When I didn't receive any details in the mail I started looking at the reviews and I saw they were awful! So I called Sears promptly and cancelled (that day I received the plan details as well - too late - already made my mind). They cancelled and refunded the first month. Took me 2 calls and about 30 min to get someone. Not that bad. I have the call recorded.
Forward one month: I'm charged again! I call again to tell them to get their act together. I'm transferred to another department and the call gets dropped after some minutes on hold. I call again and this time I'm dead serious. I tell them in no unclear terms: 1. I'm recording the call. 2. My membership was already cancelled and I have that call recorded as well. 3. I will not call again if they drop me but dispute the charge with the bank. 4. I will also write a review detailing this. In the end (33 min call) I get a 3rd person ("supervisor" ) to really do the cancellation. Appalling practices, really! What do they expect? That I'd give up?? They totally tarnish their brand by acting like this. Most businesses these days do not see beyond the next 2-3 months. They are lost! Time to short again Sears stock.

After Hurricane Ike in 2009, I replaced all of my appliances with Sears Kenmore brand appliances, spending thousands of dollars at Sears believing they had solid products that would last for years as their originals did. After purchasing extended warranties, home repair warranties for things the technicians told me were design flaws like my ice maker clogging up and not working after every 3 months or so, and having to coat it with Crisco, and being told there is nothing that they can do, and I would have to continue doing this for the lifespan of the refrigerator.
And then the gas slide in stove "Don't use Cleaning MODE"! When you do the stove (Kenmore Range Gas Model # 790.36933900) overheats and short-circuits the display board. Twice this has happened and the second time I was out of work, had no warranty, yet Sears expected me to pay a service fee to repair and replace something that's obviously a BIG problem if it happened twice in less than 4 years! Sears' Kenmore appliances are shoddy made, not made to last. They make their money on selling you a product, then selling you to maintain and upkeep the product!!! I will NEVER buy Kenmore again. I knew I should have bought LG!!!

Bought the Sear home service warranty for the whole house. Called for repair to my double over, services tech came to my house and asked to be paid 65.00 for showing up before checking on my equipment. He then told me he needs to order a control board. He never called back. Finally I placed a call to the Sears, was told they couldn't find the parts, thus, they will pay 1000.00 for the credit of new appliance or get repair elsewhere and submit for reimbursement. My recommendation to those who have expensive equipments do not even consider buying home warranty from Sears. All you get is coverage up to 1000.00 plus 65.00 initial charge to come to check on your problem and still have to go elsewhere to get your equipment repair. Lots of promises and can't delivered. Bad bad deal.

I called Sears service agreement to fix my dishwasher which was covered under my service agreement. They couldn't give me a Sears repairman and sent a 3rd party provider. He literally ran my dishwasher and said it was fine. I needed new rollers for the bottom tray but was told that was not covered with my plan. That evening Sears called to follow up and reviewed his report with me, which said he would be coming back to fix something. They said if I ordered the parts myself I could pay then provide r$100 an hour to replace. Shortly after, the repairman called and said he spoke with Sears and I wasn't covered for the repair. He totally lied to Sears and said he was coming back to my house when he wasn't. He didn't even use a tool when he looked at my dishwasher.
DO NOT GET A SEARS CONTRACT!!! They cover nothing, send unqualified and dishonest repairman and rip you off. You can't even get out of the contract early, without paying a termination fee. I am done with Sears Appliances and will take my business to Best Buy for now on. Between my monthly payment and the $60 fee I had to pay for the service visit, I should have put the money towards a new dishwasher. I completely wasted my money and my time. Sears needed to be much more upfront with what is covered under their service contracts.

I filed my claim with Sears in Sept. 2016, after two months, the repairman is still waiting for parts to arrive to finish the work. I have called more than 10 times to their service department, each time they promised to either send out the parts or return label for broken parts, it NEVER HAPPENED! After more than two months, I called again today, the customer service told me they will research, research for what? Just send out the parts! This insurance plan is nothing but fraud! They charge you faithfully every month, but when it comes to service, they give you runaround and never kept their promise. Anybody know where I can file a complaint other than BBB? Is there a government agency that can take care of this insurance fraud?
Sears Maintenance Agreements Company Profile
Company Name:

Sears

Website:

http://www.sears.com/