Sears Maintenance Agreements
Consumer Complaints and Reviews

It was my husband who got suckered into their master agreement service for appliances we already own. The dishwasher broke, took weeks to repair because they never have the parts and it takes them 10 days to order the parts, even though I can magically find them available immediately online and have them express mailed. The same with the washing machine. Three weeks to repair a washing machine. This is a waste of money, unless you can wait weeks for anything to be fixed.

I purchased a Kenmore silver French door fridge in Sept. 2015. In Jan. 2017 it stopped cooling. I contacted Sears and they explained that my options were to either find a repairman myself, enroll in their warranty program or pay for repair out of pocket with their vendor. I chose the warranty. I regret this decision. They subcontract with a company that sent a worker who appeared to barely have a working knowledge of the appliance he's trained to fix. After the repairman fiddled around for 3 hours he stated the repair would exceed my warranty by $300 and that the part would have to be back ordered with a wait time of over a week. So essentially I'm paying $600 a year for a useless warranty and paying out of pocket for a repair that I later found out cost less than $50 to repair had I used a private source. Buyer BEWARE. I recommend not purchasing this warranty. It is not customer friendly. It feels like customer fraud. Lesson Learned.

We purchased a Cabrio Whirlpool washing machine 1 and 1/2 year ago and purchased the extended warranty through Sears. What a NIGHTMARE it has been. Washing machine has been broke since November. Sears has sent A + E factory service out to home 5 times. Still not fixed. Bearings relaxed twice, tech damaged washer drum during the repair without proper tools. We've had to go buy new washer and we are still waiting for the Tech to come again. We are extremely frustrated with Sears and Whirlpool. We've contacted Whirlpool with no reply. We've talked to so many service members of Sears and get the "runaround". We will not recommend Sears or Whirlpool to anybody. Very Very disappointed. Paid $1,100 bucks including the warranty for Nothing but a Major headache and a piece of JUNK.

I bought the Kenmore Elite refrigerator at a Sears store in June of 2015. By January 2016 I noticed we were losing food easy due to extreme temperatures fluctuation. The temperature would range between 30 and 50 degrees. It took 5 months to get a new refrigerator because the repair people would misdiagnosed the problem order the wrong parts and take weeks to get an appointment. They did give me a new Kenmore Elite although I voiced concerns we would have the same issue. They would not refund my money or give me a different refrigerator. Now here we are 7 months later going through the same thing. Dealing with Sears is like dealing with the Federal government. They have procedures that make no sense. They call one visit however many tries it takes to look like it's fixed. For us that was 4 tries waiting four hours each for their people to come here to try to repair our problem. Lost food, lots of lost time and the same problem.

I purchased a water heater recently and from the day it was put in the hot water was not working. Been in contact with them trying to find solutions as to how to have this issue resolved, and although the people in the actual store was helpful, the ones they referred me to were not. They continued passing me off to another individual and telling me stuff to kind of get me off their backs. Then need I say that it is still under a year warranty and they wanted me to pay for a heating element that was bad, and for the person coming out to fix the situation. The water heater is not even two weeks old in the house nor was it a day old when it was put in and not working. This experience I have had with these individuals have been the absolute worst. Then they tried making it seem as if it was my fault it wasn't working.
I did everything I was suppose to, keeping them inform and letting them know detail everything from the time installed. Then they told me that if I got a new one it wouldn't be until March when we would get it from January. Then I'm expected to make payments on something that isn't working like clockwork. What is that!!! My advice is to please make sure you read reviews before making a decision about purchasing something from this company so you won't have to go through this experience. Be warn!!!
How do I know I can trust these reviews about Sears?
693,837 reviews on ConsumerAffairs are verified.
We require contact information to ensure our reviewers are real.
We use intelligent software that helps us maintain the integrity of reviews.
Our moderators read all reviews to verify quality and helpfulness.
For more information about reviews on ConsumerAffairs.com please visit our FAQ.

For all reading this, never ever do a service agreement with Sears. I cannot go in lengthy details but we are without a cooktop for 5 weeks. Typically they transfer calls from one dept to the other and do not solve the issue. We'll take them to small claims court.

This is the beginning of June of 2016 my refrigerator wasn't working. Wasn't keeping anything cold. They come over they fix it and two weeks later it's not working again. This went on until January of 2017. They have come many times till now. Jimmy-rigging the problem. I have not been able to keep food for more than a few days. Wasted! Many phone calls and I also had to pay 180.00 out of my pocket for the same problem!
In repairs they have purchased my fridge 3 times! Do you think by replacing it they would have saved money? They didn't care... Always switching me to a different person. Always investigating. Not til I told them, "No more." I was buying one and dropping them. They finally said, "Okey." Another frustration was I had to open a Sears card and purchase it myself and they then send me a check... Not worth the high blood pressure. I'm still out of 180.00 and fridge was 250.00 more than they allowed. What a racquet! I'm done and will just outright buy new from now on. Warranty means headaches!

Useless agreement. Sears has been out 8 times over a 6 month period to fix a washing machine covered under Sears Master Protection Plan. I called their Protection Plan agreement phone number to determine if we could get a new washing machine. After waiting on hold for 45 minutes, Marrissa answered. I explained the situation that the repair people had been out 8 times and replaced a total of $3,289.05 in parts, this does not include the labor fee for the work.
She said that it did not meet their qualifications for replacement. I asked what is their "qualification" for replacement, she said the repairman needs to deem the machine irreparable!!! At that point the technical support team gets involved to determine if in fact it is irreparable, then and only then will they consider replacing the machine. Sears is selling poorly manufactured appliances, a useless protection agreement, that requires an immense numbers of repairs, essentially rendering the appliance unusable by the purchaser.

The new stove had a major electrical error exactly one month beyond the one year warranty. Very quick to get to a person to buy the extended warranty and have the repair person come out. But then we found out that we had to uninstall the stove ourselves because they would not be liable if the glass cooktop broke while being moved. Now I'm trying to cancel the useless warranty and have been on hold many times for over 1 hour each time without talking to a human.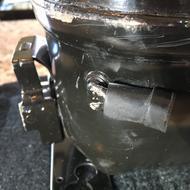 Starting this review I want it clear that the A&E Repair person has been wonderful. The problem is Sears! On Jan 4, 2017, A&E tech came to my home and determined my 3.5 year old Kenmore Elite refrigerator had a defective compressor. Even though the part was not under a warranty they would replace it at no cost since a number of these have been bad. In comes the problem, a new compressor was put on order & a new service date was placed (2 weeks later). Remember I now have no refrigerator! At the 2 week appt we have an ice storm. Sears calls and cancels our appt and again reschedules us for 2 weeks later!!!
Very disappointed I began calling the repair number to complain. It is not possible to call the call center and get help. You call them go through all their prompts but when you actually talk to someone they have no power to change anything and quite frankly, don't care! Talked to supervisors, no help, no change!!! Finally, 3 weeks later the repair tech comes only to open the part that had been delivered to my house was completely trashed. Oh ya I'm not kidding. The part was shipped completely destroyed! Box shipping had no damage (I took pictures). Tech tries to find a new compressor locally but can't find one!!! You guessed it. Now I have started all over, new part ordered with a 2 week later tech appt.
As of today, Jan 24, 21 days with no refrigerator!!! Can't call anyone because at any number I call no one can or will help!!! Posted this to Facebook & was told from Corporate Sears that they couldn't bring me a new refrigerator because I didn't have the right service agreement!!! How did your defective appliance Become my fault. Well maybe it is, I did buy a refrigerator from Sears!!!

Bad Service - Sears uses this company to repair extended warranties on their appliances in my area. So sad because this is the worst repair company I have ever dealt with. The person they sent has little or no experience. I had 2 problems with my dishwasher. He didn't do much with one of the problems. The other problem was to replace the panel on the front of the dishwasher where the digital buttons are located. It is made out of hard plastic and has been getting loose with time. He said he did not have a replacement with him and was going to order one. He tried to pull it off and loosened it more than it was.
I called a few days later to see what the status was on the order and was told the repair was done and he had closed out. Apparently he never ordered the part or had any plans on returning. If he had no intentions on doing anything, then why did he make it worse than it was? I read in other reviews that I am not the only one they have given such bad service. No wonder Sears is going out of business hiring these kinds of companies to supposedly fix their appliances. Sears wants our business and money but they are not giving much in return. I have been a Sears customer for nearly 50 years. To top it off the repair customer service phone lines are located overseas making it more difficult to understand and get proper help. Does Sears Corporation ever bother to read what is posted and find out what is going on behind the scenes? No wonder Sears is going under. How sad to lose the greatest retail store company that existed worldwide at one time!!

Called for a dishwasher repair on December 26th. Subcontractor Absolute Appliances came out misdiagnosed the repair. 5-7 calls later after I finally got a commitment from Absolute I would be the first repair on Friday January 20th. I called after they did not show and the Owner of the company said "ooh I will wake him up". Called back in 10 minutes and said "I can be there in about an hour". Requested another repair company come out and they are three hours past the 4 hour window they gave me. Sears subs out the work to the lowest bidder. You should save your money and contact a reputable appliance repair company when you need them. Complete waste of money and only aggravated me. What was supposed to be peace of mind was anything but.

I purchased a Bosch dishwasher from Sears in December of 2013. At the time the salesperson pressured me into buying a 3-year protection plan. I was reluctant, but then he said that if nothing goes wrong with the dishwasher in 3 years and I don't use the plan, then I get a refund on the cost of the plan. Fast forward to January 2017. The 3 years is up so I call up Sears and ask for my refund. I'm told that it's not a refund but a store voucher, and I have to spend it all at one time. I'm dissatisfied with it, but thought I could deal with it. When the voucher arrives in the mail, it not only states that I must spend it all at one time, but I must spend double the amount of voucher before taxes before I can claim the value of the voucher. I called Sears to complain, and the call center guy that answers (from India or Pakistan) tells me that those are the conditions that are spelled out in the terms of the protection plan agreement I received.
I never received any protection plan agreement in writing. I only ever received the receipt stapled to a Sears folder with umpteen phone numbers on it. The salesman back in 2013 said all I had to do was to call a specific number on the folder. Then the call center guy tries to lecture me that the purpose of purchasing the protection plan is not to get it back, but to protect the investment on the appliance. But of course customers buy the stupid plan on the promise that they will get a refund if they don't use it!! When I asked to speak to a supervisor, the call center guy put me on hold for 15 minutes and came back and said that he listened to a recording of the phone call when I requested the refund and the call center person at that time clearly stated that I needed to spend double the value of the plan in order to receive the value of it back.
Well, again the call center is either India or Pakistan and I have trouble understanding the people answering the phone at the best of times. The crux is this; at the time of purchase, the salesperson never told me any of the terms of getting back the value of the protection plan if I didn't use it in 3 years. And I never received the terms in writing. I've been told that a Supervisor will call me back in 48 hours, so we'll see what happens. Whatever happens I know that I'll never purchase a Sears protection plan again.

Our stove has had every possible part replaced two times in the last 2.5 years. My oven smokes black soot. I am not able to use it. Who wants black soot on their food? Multiple repairmen have tried to fix it, including Sears service dept. Under the protection plan our stove should be replaced free of charge. I have tried to reach that department for months. Am put on hold. I have actually listened for up to 2 hours. It's funny, before it needed to be replaced I had no trouble reaching that department. Now, no matter who I talk to I am always put on hold, and no one will ever answer. Have always bought appliances from Sears. NEVER AGAIN!!! I am so disappointed. They simply do not want to honor the very expensive protection agreement. Also, you never speak to any person who speaks English very well and most are rude. This is a great example of companies moving out of the USA.

My wife and I signed up for a home warranty appliance plan about a year ago & THANK GOD the year of payments are almost up! SEARS DOES ABSOLUTELY NOTHING FOR THE MONEY THEY CHARGE PER MONTH. I called the Sears home warranty number since I was paying monthly for a warranty appliance plan, spoke with a customer service rep & told her it appears that the SEAL around the dishwasher was damaged and it was leaking quite a bit. She so kindly sent out some foreigner NOT A SEARS EMPLOYEE who barely spoke any English to take even more of our money for a service call. I believe that he confirmed it was in fact, A BROKEN SEAL which I had already knew. He said he would alert Sears and needed to order a part.
Nearly a week went by with no call, no nothing from Sears and I called them AGAIN asking when they would fix my dishwasher. Their rep told me it's not covered, then I spoke with their MANAGER who also said, "it ain't covered, nothing we can do"!!! I believe were her words since it wasn't mechanical. So why did the rep I spoke with on my initial call not tell me, "A BROKEN SEAL WASN'T COVERED BUT WE'D BE GLAD TO SEND SOMEONE OUT TO ACCEPT ANOTHER PAYMENT FROM YOU." What a scam!

Still waiting on Sears Home Warranty Plan to replace Range that was called into them on October 21, 2016. So many customer service issues with long holds, bad contractors delivering the range and not knowing how to install and not very service orientated businesses that are sub contracted with Sears. I want to cancel my contract and get money back. Wonder what I can do?

The Sears appliance warranty is the biggest scam running right now. I purchased the warranty 6 months ago because our refrigerator was not working properly. I was told the warranty would go with me if I were to move. During the last six months I called three different times for three different repairs. Each time I called I was told someone would call to schedule service. No one would ever call to schedule the service. I asked for the phone number of the service agency so I could call to schedule the service. When I called the person on the other end had no connection with Sears! After the third attempt I tried to cancel but was told I had to pay for the first service if I were to cancel; this of course was an astronomical amount.
I recently tried to call to transfer the service to my new address and was told that I could not transfer the warranty! I would have to start a whole new warranty for my new address at an increased price of course. I cannot believe that a major store like Sears is running such a scam. I will make sure I tell my story on every site and every blog I can find because there is no way that a major company like Sears should be allowed to STEAL money from customers this way.

It's been 4 days and they refuse to replace my cooktop after it exploded. They want to fix it. They say that they have property damage replacement but how can they replace a 200000 burn down house. I am thankful I did not get burn... but after breathing the gas my throat still hurt. This company is fraud. The Sears employee **.

My wife and I have purchased all of our appliances from the Sears in Manchester and my beef is not with them but their Customer Service Department who handles repairs. 3 weeks ago our dishwasher stopped drying the dishes, we called for service and it took two weeks for them to get the part. The service repairman (who was with a third party agency) came and made the repair, we got one cycle of dishes done and we ran into the same problem. The technician came again yesterday and still was not able to fix it. I called Customer Service to see what they could do to expedite this process - overnight shipping, sending a different technician - and all I got was "Unfortunately there is nothing we can do." My wife and I will never buy Sears appliances again. There are too many other choices out there!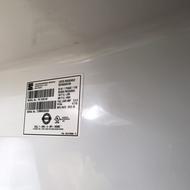 I have had a Kenmore refrigerator since 2012. My warranty ended in 2015. I had a repair of the light switch that was covered in 2014. The same problem is occurring again and they will not provide a repair although it is the same problem that should have been fixed correctly the first time. I have to hold the button in order for the refrigerator light to turn on. If there is a defective issue with the lighting mechanism I should not have to pay for repairs on it every two years. This is the way that they get consumers to pay for their warranties making sure that repairs will not last.

Had the Sears home warranty plan but when I needed to use for my washer it nothing was done. I called several times, the parts never got ordered. Then decided to do the $500.00 credit towards a new washer but nothing has ever been done. I have been calling since Nov. 2016 it is now Jan. 2017. I have called dozens of times, been transferred at least 50 times, put on hold as much as an hour at a time just to be told wrong dept. or been disconnected.
Finally talked to someone today so I could cancel this plan, it only took me 3 hours of being on hold and being transferred to talk to someone that could cancel it only to be told they were going to charge me $298.00 for a cancellation fee even though they have been taking $39.00 out of my checking account each month for the service fee. I wouldn't buy a Sears product again just because of this ordeal I have been going through to get a washer fixed. I see this wants a order number but I have never been given anything.

Worst service ever -- long delays on phone; long waits on hold; long wait for service provider to show; long wait for office to receive SP paperwork; BOGUS denial for "lack of maintenance & abuse" alleged as due to overload of upper dish basket. Three year old GE dishwasher lightly used by retired couple who generate few dishes and use max once daily. Verrrrrry difficult to believe -- and I have worked with insurance claims including extended warranty for three decades -- WORST EVER!

We purchased Sears Home Warranty for all our Appliances pay $59.99 per month. Time for use came when our washer started to leak water. Called Sears Warranty and our bad experience journey started with Sears. Technician came over to tell us Sears warranty won't cover our problem but still had to pay $60 service fee. At least 4 technicians came to see the washer. After several calls to Sears and complaints here and there, after exhausting hours on the phone with Sears bad customer service decided to cancel. One Sears rep promised us we will get a $500 voucher to get new washer. Guess what. Never happened. Worst decision we have ever made. DO NOT GET SEARS HOME WARRANTY not loyal. They to get any excuse not to fix your problem. VERY BAD CUSTOMER SERVICE.

In October 2016 I experienced a Sears French door defective refrigerator freezer. In lieu of Sears honoring the warranty they recommended that I cancel the warranty and settle for the refund of the warranty... I am not quite sure how Sears gets away with this fraudulent practice and I eagerly await a class action lawsuit since they sell you a warranty then don't honor it when there is a malfunction with their appliances. Their staff is trained to lie. After filing a BBB report I was told to call the 800 number of Frigidaire who could not help me. Obviously, they program my number to be intercepted and redirected to Frigidaire. They have the deceptive warranty down to a science.
Oct 2014 I purchased a French door refrigerator. Months later (2015) it had to be than a year later Sears refused to service my refrigerator. They even sent the exact same technician out twice. He didn't even open the refrigerator or freezer and on the 2nd visit he ran out the house. After filing a BBB complaint Sears rebuttal was that the freezer was not clean. Mind you now I never had a French door freezer. Nevertheless, I talked to Keisha in the Atlanta Office. She even gave me her cell number to prove her concern... So, the third technician did open the refrigerator, he even showed me how to take the tray out the freezer, he determined the gasket needed replacement and he had the nerve to ask me did I want to replace the gasket.

The icemaker for my Samsung fridge broke on Thanksgiving day and I've been given the run-around at every turn. It is still not fixed, no one appears to want to take responsibility, and there's no ETA for resolution. Sears deserves to go out of business based on this experience. For exactly what did I pay hundreds of dollars for an extended warranty???

They do not honor extended warranties if they are unable to repair. Had one Technician come out two or three times and had no idea what he was doing obviously. He then decided to insult the Customer and say that the reason the Treadmill is broken is because the Customer exceeds the weight limit which is not true. Bad customer service and Bad work ethics. Sent a different Service Tech per Customer's request, and after several attempts on trying to repair a Treadmill a Tech ordered a motor, but was later retrieved by Sears and refunded the extended warranty money back into customer's credit card so they would not have to replace the Treadmill. Wow. This is how they treat a customer that has spent thousands of dollars at Sears? Goodbye Sears, you lost several customers.

I have had a 2 IN one Jumbo Washing/Dryer machine, in September 16, 2016 in SEARS at Hooper AVE. OCEAN County in Toms River, NJ USA but I was not able to install till October, before 17, 2016. The Tech. came justly one day before 30 days, but he refused to install it because he tried to forced me literally to open a hole on the utility room in case the Washer ever would leaked and the water would stream under my house, it after I have had a Restoration due to a leaking from the other machine which has cost $3,000. Therefore, I refused to do so since, already have had restoration, and because I am a resident in an Adult community and it is not permit. The Sears tech. has not right to tell me what to do or not do in my property but he did it only with a second intention, to let the 30 days to go by then. So, Sears had sending other Tech, to install it one week later.
This Kenmore washing/dryer at first time used did fill the jumbo tank to the top for a couple or cloth, make a horrible noise because the lid did not closed properly. A tech came and said that I have to make each piece of cloth to wash like a ball, and it must be cotton only, polyester only etc. and not more than couple pieces to wash in a jumbo machine.
THE DRYER DID NOT FUNCTION PROPERLY EITHER, IT DO NOT DRY AT 90 TEMP. A SPECIALIZED TECH came and said the same thing. Other tech to come, had called me early before come to my house, and asking me the same question: "What is wrong with the machine?" I told him "The machine does not SPIN. I had to do it by hand and my hands are so sored by trying to spin it with my hands." He said, "The machine are electronic. It is nothing he can do." I told him that SEARS demanding a techs come four times and changed four parts of the washer before they would change or refund the machine. He told me that is not truth, what Sears says because Sears know these machines do not have parts, it is merely wires, not parts.
It was Friday, the tech, was supposed to be at my house 8:00 A.M. to 12 NOON. He never came up after the conversation. I call Sears people and let them know and the woman wrote a Sears Check for $50.00 because the Tech did not show up, neither he did not let me know he was not going to come. They sent again the specialized Tech. and he came and fixed the lit that was loused. It was the noise and he told me all the new washers are coming the same way and nothing he can do about, that I most wash only cotton, bedding, and towels not to mix different material, of the contrary the machine would not function. I did not bite that dumb story. Why I should buy a jumbo machine if I cannot wash all my cloth? I am only a person. How much laundry can wash if I cannot wash all at once?
I contact the SEARS SOLUTION at Ca. She said, that is not truth. It is Jumbo washer, to do all the laundry at once. I requested to send a female rather than a male. Women has the most expertise in do laundry, I think so. But Sears had sending the same guy. I told him the same thing what Sears' Mr. ** told me that techs most have to come to fix the machine to the point to change 4 parts before they would do something else. The Tech said Sears are lying to me, they are only tech, and the machine is Electronic and not parts to change only it has wire and he proved it to me. He open the machine inside for me to see it. He told me the same thing as before only to do small amount of cloth and the same kind cotton, polyester all the same kind by the same kind.
I explaining him that the machine does not spin. It does is filling it up, washing, empty and started over again and not do the spinning, neither it stops at least I disconnect the machine from the electrical outlet - that was suggested by a person in Philippines to do so. The same tech. show me to use a very little of soap and only a bath, face and wash towel and two panties and do it as dry cleaning only. It cannot be more ridiculous I have had ever heard. In my 76 years I have seeing and used washers and dryers. This man and Sears has being insulting my intelligence and humiliating, ripping and scamming me in every way possible for them to avoid responsibilities.
I had contacted again the SEARS SOLUTIONS, THE MANUFACTURERS AND Couple them, one in Arizona and other in CA. have had admitting to me not understanding why Sears do not change this machine for other it same to be lemon, A defective washer. The rest of the people who answering my concerns in USA, Philippines they say I do not qualify for returning neither for refund because let 30 days go before installing. The guy refused to install it at time. Note: I had paid 5 years guarantee in case something could happen with the machine I will be able to change it for other or returning to the SEARS if it were not be able to be fixed.
I contacted Sears Solutions again and the answer was I do not qualify for anything, I have to keep the dumb washer. I decided to seek government help and call the GENERAL ATTORNEY IN WASHINGTON D.C. They gave me the phone number in New Jersey, DIVISION OF CONSUMER PROTECTION. Phone # is 732-929-2105. I had meeting with them, but their results is that they cannot do nothing for me because Sears refused to deal with the government. And they and SEARS had sending a mail to them that I was fresh with them calling the tech a liar. Well the tech also said more than once that Sears are lying to me, and that all new washers not only KENMORE ARE THE SAME PROBLEM. Even his wife has one of this new washer is also as frustrated as myself.
So, the Consumer Protection got another appointment to send again the tech but to use a three way phone conversation while he is explaining me in my home the washing issue. The tech refused to do so, and he did not show out to do so, I waited for him again from 8:00 a.m. to 12 noon, not show not called me, so I called the Solution again and the tech contacted me so med telling me that he is not going to use a three way, neither he is going to come again because the machine is the not a problem that he has had told me what to do. I said that he is out his mind. I am not going to pay all that money for a LEMON machine.
The last action is that a SEARS woman named ** a Customer Advocate Unit 8380 North Sears Home Services at 1324 Wyckoff Rd. in Wall Township, NJ 07753 phone # 732-256-3899 telling the Consumer Protection that I was verbally abusive by calling the tech by his real name, a Liar, because the machine is still not working. The only he did was open the machine in bottom of it to let me see the machine is Electronic and not parts to be changed neither to be able to fixed, because all the new washers are not good and nothing can be done about, because inclusive his wife is having the same aggravation as I also having. It does not help my problem. He was the abusive one when he pull my shirt I was wearing the first time in very rude manners as it was my fault.
The only solution the CONSUMER PROTECTION HAS FOR ME IS TO GO TO SMALL COURT BY MYSELF, BUT I NEED A WITNESS THERE, I DO NOT HAVE ONE. Consumer does not protect nobody. It is a wasting time going there. I hope you can do something about it. You have all the information of many complains from Sears and the government same to me are protecting those criminals instead the customers that are who are paying their salaries to do what? Nothing. I have to work for my money for SEARS people to live on my money. I need that machine to be moved out my house. I am needing a Washing machine, not a dryer machine that is using a lot of water and electricity.
Please, help me. You know I am telling the truth. The machine is not good, it does not doing the job, only it those is DRY CLEAN PANTIES. WHO NEED A JUMBO MACHINE TO DRY CLEAN COUPLE TOWEL AND PANTIES? And the cloth come dirty as it went too. Hoping you can do help to get back that machine to SEARS. I have had not pay them yet for the machine. I have had a SEARS credit Card but I am not want and not supposed to pay for something I cannot use. Also I had pay over $700 in extra guarantee. I also contact the Guarantee and they said: "Be willing to cancel the guarantee but not to return the machine." I need the room and the money to buy a good washing and drying machine - not a jumbo tank machine to dry cleaning panties and couple towels. Thanks for your services. I need your help the soon as you can. My utility room is too small to keep something that has no use for.

If I could give Sears warranty less than a star, it would be generous. I filed a claim on my washer nearly a month ago, given a phone number that only went to voice mail to schedule. Waited 6 days to hear back and then was referred to another service company who came out a week later only to tell me they didn't work on my brand and wasn't sure why he was called. Another week goes by and a second service company comes out, snaps a photo of my model and serial number and left without touching the machine. At my home less than minutes. Said I would know in 24 hours of the repair status. Never heard, back and called 48 hours later only to be told to call back daily. I did everyday given another lie. Finally today received a message that the repair is not covered based on the findings of the repairman's extensive work.
I informed them that he did no work. Only took a photo and they told me that they trust the work and word of their service providers and it was a he said she said situation. I offered to send photos and video that would prove that the claims he made were false (Control panel burned up - inside metal tub cracked - machine powers on fine, fills and drains fine, no cracks in the tub) but they said that was not part of procedure. Procedure is to collect your monthly fee, have you pay out to fly by night contractors and verbally abuse you over the phone and then let you know "you'll be sorry" when you call to cancel. I will never shop Sears again, when I have for over 30 years. I agreed to take the post call survey after my verbally abusive cancellation call and the woman refused to hang up to allow it to go through. PLEASE listen to the reviews on this page and you will avoid a whole lot of aggravation.

I have been waiting to have my washer repaired for over a month now. I called Sears on the 13th they showed up on the 18th. The guy they sent was a third party contractor. He checked the washer and said it needed a new board. He was supposed to order the board when he left my home. A week or so passes I call to check on the status the place is closed on a Thursday and no one calls me back. I call back after Thanksgiving to Sears they call the company and can't get in touch with anyone. Finally on the 8th of December someone calls and say that they ordered the part and would call me Friday or Monday. No call either day.
All this time I am calling Sears. They say they can't do anything since the other company had already opened a ticket on it. So I email the international company and they say they are sorry and offer me 50$ for the trouble. I call Sears again. They call the other company and tell me that they just ordered the part on the 13th and that I would be contacted no later than this Friday. Well it's Saturday and I am still awaiting a call and for someone to fix my washer. I will never shop at Sears again. This is horrible service for what I paid for the washer and extended warranty.

I have had the same problem with my Maytag washer on three occasions and it has not been repaired properly. The people they contract with are incompetent. Now I am being told it can't be fixed and they will replace with something similar not the same quality. This not acceptable. I will not accept a lesser quality nor a different brand. What the exact same thing no mismatch. I bought high-end and that's what I want. The washer is only 4 years old.
UPDATED ON 01/25/2017: I have been dealing with Total Home Warranty Protection regarding a claim on my Maytag washer from 12/10 to the present and to date I have not yet receive the agreed amount to replace the washer. When I told the rep that I would prefer the check opposed to the replacement which was not the exact model or the same features of my previous one she seemed annoyed and had no right. I should be as I am still waiting had to purchase the washer out of pocket, still pay for the warranty service. This makes no sense to me. Something needs to be done with the warranty companies stating excellent service and no hassle on claims. It is a crock. But as the consumer if we keep allowing it we will continue to face it.
Sears Maintenance Agreements Company Profile
Company Name:

Sears

Website:

http://www.sears.com/