Consumer Complaints and Reviews

I bought a suitcase in June 10th, 2017 at the Barrington, IL store. The cashier lady broke the Ross tag when trying to take out the security tag. I made a mistake with measurement and decided to return it the same day. I forgot receipt at home. I asked if I would receive full refund if I went back for the receipt and a rude lady in a rude manner told me that same day returns were complicated because I had to show my ID and that it was better to come back tomorrow and now "go home and relax". I came back today June 11th and and a rude gentleman told me in a very rude manner if I was planning to return it I should have left the Ross tag on. I told him the cashier lady broke it, not me, and that obviously I was not planning to return it when I bought it. Management should care about the way employees speak to customer and they should get training.

I visited DD's department store on Mt. Vernon Ave. and Columbus; now before I started shopping I needed to go to the restrooms. Now I was trying on a few shorts and then asked to use the restrooms and I was told that they don't have a public restroom. But now mind you I saw a ** gentlemen coming out of the men restroom, I thought that was a bit odd. Okay so when I got ready to leave I asked for a manager. The manager told me that they don't have public restrooms. Now mind you they do have restrooms but I guess they are for whomever they choose to use them.
Well from my understanding DD's is a really big store and I thought according to the square footage this store is they are suppose to have public restrooms for their customers. I personally feel they should. I mean you are shopping for a few hours in there and spending your hard earned money at least have the decency to allow me a restroom break. I just feel that is so inconsiderate on their part. What it shows me is that DD's do not care about their customer. It makes a customer really think twice about going there because why should you have to go somewhere else and use the restrooms while shopping there.

I read the policy for returns ahead of time noting that lingerie, swimsuits and jewelry must have all tags still attached when returning. Thinking that I could remove tags from trousers I carefully removed them and kept them in an envelope until my father could try on the pants that I had purchased for him. He's elderly and he says that his waist is 36 because that's what it used to be. He however after nearly a month he had not worn the pants and when I asked him he said he couldn't remember why but there was something wrong with them. He tried them on again and remembered they were too tight. So I put them all back on hangers, unworn, and brought them into the same store I purchased them for an exchange for 38 waist pants.
Everything went smoothly except I got admonished for not leaving the tags on. I was really surprised by this because they say on the receipt as well as their website that only lingerie, swimsuits and jewelry have to have the same tags on. I even had the original tags (price tags as well as manufacturer tags) for each pair of pants. They told me that in the future they will include this in the policy but that next time I better leave the tags on. I did get to exchange the trousers this time however, but they made me feel like I was lucky to have the privilege.

On May 17 at 12:45 a customer entered store behind me. She immediately put a dog in her shopping cart. I searched store to complain to an employee. Much to my dismay, I couldn't find a employee. The only 2 employees I could find were working the cash registers with about 15 customers. I left store and made a call to Ross in Hiram, GA management, and to my surprise I was told the store was pet friendly. I can't believe a store that sells clothes would allow an animal in cart where customers put clothes. I could understand if I had been at a pet store. Some people are allergic to animals. Ross does not want my business.

I had just checked out with my 3 year old daughter who told me she had to go to the bathroom. So I went straight from the register to the bathroom. After we were done we headed straight for the exit. But before exiting we walked up to another cashier and I apologized for interrupting her with another customer had I had asked if it was ok to exit because I had taken a huge oversized bag to the back of the store after purchase. She looked at me like I was stupid as hell and was like "you're fine" in this almost sarcastic done. I tried ignoring it thinking she didn't mean it and told her "Thank you... Have a good day." She then raised her eyebrows at me and didn't even have the decency to say anything. She was rude for no reason at all.
I understand that working retail can be overwhelming but if you don't have good people skills you really shouldn't be working a cashiering position. I come from Graham, WA and the Rainier View Marketplace location in Puyallup, WA is the closest location. But I'm tempted to travel the extra 20 minutes to go to another location for now on. The original person who helped us with our purchase was great. But this last girl was something else.
How do I know I can trust these reviews about Ross Dress For Less?
791,967 reviews on ConsumerAffairs are verified.
We require contact information to ensure our reviewers are real.
We use intelligent software that helps us maintain the integrity of reviews.
Our moderators read all reviews to verify quality and helpfulness.
For more information about reviews on ConsumerAffairs.com please visit our FAQ.

I have always shopping at Ross, but last shopping, I faced very rude behavior with a manager on duty name Celsa. She was rude, unprofessional, with a bad attitude and foul mouthed. My friends and I had a bad time when we were served for that lady. Shopping it's supposed to be a grateful experience, but with that kind or people it's impossible. My recommendation "administrators improve the staff."

I have always liked shopping at ROSS since many times you get quite good deals there. I am sharing this experience to make sure that nobody else has the same experience shopping at ROSS store. Today while shopping at ROSS store in Bellevue, WA, I faced very rude behavior interacting with staff while using the trial room. The store staff person at the trial room was so rude in the beginning itself when I asked for a trial room that I felt like not using trial room at all. I took 4 sports shorts with me and selected two of them after trial and returned the other two to the store staff on duty at trial room and handed over all 4 hangers as well.
This is not a big deal to put clothes on hangers after trial but shorts use a different kind of hangers not very straight forward to put them back correctly so I decided to hand over the shorts and hangers to the store staff person on duty and kept the ones I like to take to billing. The staff at trial room very rudely told me "make sure you put clothes back on hangers after trial next time", no "please" or anything else to feel it is a request of some kind. I offered to put the sports shorts on hangers and I was responded in a rude voice "next time", no smile or gratitude. I know ROSS may not need to make good customer experience since they think price tag is enough to bring back customers but truth is I am not going back even if they give stuff for free. I thought of complaining about that store staff person, alas, I noticed person had "Mi*** - manager on duty" badge, I quietly left the store after billing. :-(

Visited my daughter and we went to Ross at Frisco. Got my daughter a pair of shoes (size 6). She just tried them on but couldn't walked around because they tie them together. Next day, she decided to wear them when we out for lunch, unfortunately they are a little too big for her. We took them to Ross store at McKinney (we had lunch at a restaurant there). The lady at customer service said the sticker on the shoes is "sandal not shoes" so there is no way we can return it. Tried to explain to her but no help. Terrible customer service.

I purchased 3 tops with my senior discount. Discovered I purchased 6x instead of 6 for my granddaughter. I went back the next day to exchange them. Picked out the exact same 3 blouses only in a size 6. They wouldn't do a straight across exchange. They made me repurchase the tops without my discount so I owed more for the EXCHANGE. Very poor customer service. I actually asked to speak with the manager and she wouldn't help me either. I will definitely tell all of my friends about their rudeness.

My wife purchased some clothing that she tried at the store and seemed to be happy with the look, and style. Upon bringing it home she removed the price tags and hung them on hangers, two days later she realized that the clothing (shirts, not lingerie or swimwear) she didn't like how it would look with her other items of clothing, she still had the tags (although not attached) and proceeded to put the articles back in the bag along with the price tags and the original receipt.
Since we do not live near the Ross store she purchased it at, she decided to return it at the Ross location near our home (STORE #1072) upon arrival to the returns counter, she advised the sales clerk of why she wanted to return the clothing, the sales clerk immediately gave attitude and proceeded to tell my wife that she couldn't accept clothing that didn't have the price tags attached, my wife asked her to verify with the manager, which supposedly informed her of the same. My wife proceeded to say that the price tags were in the bag and she could match them to the articles of clothing, at which point the sales rep stated "That item has been worn and cannot be returned." Never even looking at the clothing, my wife was offended and bothered and stated that she would never buy from that Ross location and proceeded to leave.
I met my wife at the exit of the store and she informed me of the situation and how it went, I asked her to provide me the receipts so that I could review the return policy, I read it and asked my wife to wait for me in the car while I attempted to speak to this sales rep. I went inside and waited in the line, when called the same sales rep called me up to the return counter and asked for my bag, I hand it to her, she proceeded to open it and turn it upside down and shake the products out, with no regards to what was in it or how the products were being handled. When she realized that it was the same two pieces of clothing that she had just seen from my wife proceeded to say to me "I already told your wife that we could not accept these" with a really bad attitude, I then asked her to provide me the name of the store manager and her name on a piece of paper, she did, I then asked to speak to the manager on duty.
It took him 15 minutes to come out to speak to me, when he did as expected he sided with his employee, he then asked the sales rep to point out what proof there was to demonstrate that the shirt had been worn, she pointed out a faint white streak less than an inch long and said that it was deodorant, I asked how can you prove that was my wife's or that it didn't occur while trying it on in the dressing room, to which his response was he couldn't, but how could I prove that it was or wasn't either. I said exactly so we now fall back on the fact that your company's return policy verbiage isn't clear on what demonstrates whether the article was worn.
There were no other stains or signs that the shirt was worn, but he refused to accept the return, I then asked for his manager's name and the names of the store manager, and district manager. He provided it to me and proceeded to say that the store manager was on vacation and would not be available for another couple of days. I informed him that at this point it had nothing to do with the money that totaled less than $30.00 dollars, that this was about the principal, and the rude attitude and unprofessional of his employee. I advised him that I was while standing in the store sending an email to the corporate office as well going to file a complaint with consumer affairs and the BBB, to which he replied with "that is your right sir" with a smug attitude.
Ross if this is the way you treat your customers I will gladly pay full price for my clothing at the department store and avoid you all together. Remember that losing me represents little to nothing to you in revenue, but I promise you that I will make it my personal goal to let everyone how horrible your company treats its consumers. I will blast it all over social media and make it go viral.

I love this store! A lot of the clothes are high quality and they have a lot of designer stuff like Calvin Klein, Tommy Hilfiger, etc. But I will admit the employees can be rude or have a bad attitude. But everything else there is fine. I've never had a problem there. :) Definitely recommend if you're on a budget.

I have been shopping at Ross for over 15 years and always enjoyed finding good deals at Ross stores. What I really appreciate about Ross right now is their use of all shapes and sizes of models in their TV ads. It's really great to see people who are shaped more like my family members, friends and me. Many thanks to the folks at Ross who pushed for ads that appeal to a wider audience!

I was in the Ross Dress for Less in Round Rock TX and sat in a chair that broke. I went to the ER in an ambulance. My medical bills are more than 10,000 dollars. Chubb insurance Sara ** agent will not return phone calls and Ross has denied any liability. Do not get hurt in a Ross, you will have no chance of getting reimbursed for your injuries.

I was at your store on the above date and the experience was horrible. That was my second time there on my visit during that week. The staff members at the check-out counter were too talkative amongst themselves causing the customers to wait while they were having their conversation on the first visit. So on the above date, they were still too talkative and laughing while the line was waiting to be served. After my purchase I walked out and the buzzer went off. Mind you I am a visitor to your Country and I felt so horrible that this happen and I believe only because while Kaci-cashier was serving me she was having her conversation. The Crime Prevention gentleman came over and check my bag with the receipt. He sent me to her to have it taken off and I said to her "Miss you see what just happen and I don't appreciate that." Her rude response to me was "you see what you gave me."
Mind you, I gave her 3.00 in quarters to complete my purchase and she was VERY RUDE with that. I said to the Crime Prevention man that if they were not having their personal conversation and laughing she would have been focused. Then I asked for the Manager and of course not knowing who he/she was, it turned out to be Kevin who was also in the irrelevant conversation along with a slim, dark girl with big plait rows on top of her head with black boots. Kevin just looked at me as if I was crazy and offered NO APOLOGY. That day I felt very humiliated and disrespected as a 57 year old Senior Citizen. I don't think I will be visiting your store anymore. Customer service should always be at its best.

01/02/2016 I went to Ross in Avondale, AZ on 99th ave and McDowell. My 10 yr old son had a $50 gift card he had got for Christmas. He went to purchase some shoes and socks his total came out to 55.96. The cashier told me he only had $29.05 on his card. I replied "no there should be $50.00." I told her to cancel out the socks and shirt and only charge the card for the shoes and I would pay the remaining balance. The cashier tried but her cash register froze so she asked the sales associate next to her to help me, he then tried to give me the money and said "I'll refund the money and then you pay for the shoes and remaining balance." The first cashier that originally helped me told him not to give me the money that it should be on my card so I called the card and said no it's not on the card.
She went to get the manager ** who said "that's not our problem" when she was trying to explain what happened. I then replied "Excuse me. How is it not your problem? I either need a purchase or a refund." ** said "You'll get your money on your card in 7-10 days." I said "why would I have to wait that long." I tried to explain I still wanted the shoes. When he told me to Shut up that really upset me. When I tried to explain again he then said "I'm not helping you no more. Get the ** out of my store" and called security.
Now I ended up calling the police who tried to speak to the manager as well. ** would not talk to the officer and told her he told me I would get my refund in 3-5 days. At this point I called him out on his bluff. I said "That's not what you said. You told me 7-10 days." Anyways I want this to go viral please help share this. I was disrespected in front of my kids and without any reason at all. I want to find the kid who video recorded this. I had already called Ross corporate office. Thank you.

I Leonor visited Ross on Sun Dec 18 2017 to find a coat which I really loved. There was two, one with a tag on it one without the tag so I took it up to the cashier because the one without the tag was the one I wanted to purchase. Same brand, same style just a different color. I explained to cashier there a lot of coats with no tags on them but the one I had are the same. Still manager gave me problem with the item. She told me I had to pay full price for the coat I wanted. I told her why I showed her one that looked the same and brand. She was very rude. That day there were few people complaining about her attitude and very rude. I just wanted to bring this to your attention. This happened at Ross in Highland Indiana.

Overworking associates. This is not such a positive place to work. Tell some coworkers to SMILE... or stop publically griping about their lives. ** store managers and more. Dirty. Tons of theft. They have sales associates stepping onto both restrooms hourly. Not their job! Custies wanting cash or further discounts. Creepiest crank callers. Skipped breaks, ignored cashiers & fit room attendants. Worse... Low pay in light of stress and strain etc. output. Almost zero advancement. Tons of flake, no shows, and resultant backup. Mgmt repeatedly took back such half in workers, who would drop out again and again. And expect your hours to dramatically drop, some stores, after holiday seasons.

I like Ross stuff. I was shopping at Ross store which is located at 4112 Fremont Hub, Fremont CA 94538 on Oct. 30 2016. I decided to purchase a black skirt. At 10:20pm I went to the checkout counter. The cashier there was yelling and screaming at me. She said the store was closed and the counter was closed. I said, "the store is closed at 10:30pm, and I am still inside the store. Please let me finish my purchase." But she refused and asked me to leave. I asked about her name and said, "you are a mean lady, I would file complaints about your service." She said, "my name is Demi, I am a mean person. So what!" I was shocked about her rude attitude.
I put the skirt on the desk and walked out of the store, but she was still yelling at me and made some nasty comments about me. I met two customers outside the store. They saw what happened inside the store. They said that cashier did not like her job at all if she treated the customer like this. I am a loyal customer of Ross. I bought lots of stuffs from Ross. I am really upset about service at Ross. Thank you very much for your consideration.

I was visiting Washington, and even though I'm a foreigner I speak, read and write, to be reluctant, perfect English. I took my debit card with is US dollars, and they charge me a lot more for a ridiculous currency fee exchange. This is a complete scam. I would never paid this in my currency when I know the card is in US dollars. This is the only commerce I had this issue. The worst I didn't notice the disclaimer at the bottom, that I had the option to pay in dollars but I decided to paid a lot more in my currency like if I was crazy. Please read. Consider this prior paying, better take cash with pennies.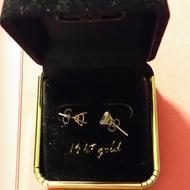 Visited Ross for Less in Hawaii and purchased a 14ct gold set of cubic zirconia diamond earrings. When I returned home to Australia, the very first time I wore them, the diamond fell out. I emailed the contact centre and Laura said I needed to return in store. I asked if I can post them back and they said no, I need to take them into a store. I visited LA store and they REFUSED to do anything to assist. I asked for an exchange but manager refused. DON'T BUY ANY JEWELLERY from ROSS. The customer service is appalling and unhelpful. Waste of money.

I went to Ross in Acworth GA this morning and because I had my little ones with me, I could not try on any clothes. When I got home, I immediately tried them on and one did not fit right. I looked for the receipt but one of my kids had ripped it up in the car on our way home. 3 hours later, I was back at Ross to return the item. I was informed that since I did not have the receipt, they have to mark it down as it is on Sale for the day... That did not make any sense as the tags were still on it. Instead of getting my $14.27, I was given a store credit of $10.59!!! Ross happens to be a 5 min drive from my home but after that robbing me off my money, I going to start making the 20 minute drive to MARSHALLS or T.J. MAXX!!!

This store does not deserve any star at all. I am appalled at their store cart policy. I went to Ross Serramonte (Daly City, Ca) today 06/30/2016 between 4:30pm-5:30pm and bought tons of household and kitchen items to furnish my new place. I waited in line to pay for the items in my cart because they only have 2 open registers (one regular lane for purchase and the second register is the return/exchange register). I was helped by the cashier at return/exchange register #3 at 5:28pm.
The cashier at the register suggested that I should get another cart because some of my stuff won't fit back in the cart after scanned the items. So, I politely told her that it should be okay. At that moment, I was unaware of their cart policy. I did not see any posting about their cart policy. When I was pushing my cart toward the exit door, the Loss Prevention male personnel stopped me and told me that I am not allowed to bring the cart outside the store. He then told me that I need to go get my car from the parking lot and just park it in front of the empty disabled parking spot in front of the store.
So, I left my cart with him and walked out to the parking lot. I, then "illegally" parked my car at the disabled parking spot. I went back inside the store and politely asked the Loss Prevention, If "I may now please take the cart to my car since it's just right outside." My car is parked less than 10feet from the door of the store. He told me no. I am a very petite woman (4'11 and 110lbs) and I ended up hauling all my purchased items to my car by myself. Loss Prevention guy at the door just watched me do it without him leaving his post or even open the door for me. Neither the Loss Prevention and the cashier did not even bother to offer If I needed any help.
I understand you are trying to monitor your shopping carts. What kind of cart sensor do you have? Most shopping cart sensors will effectively shut down once they cross the store property line. But for goodness sake, I was less than 10feet from the store front door! The Loss Prevention guy can visually that my car is outside. I thought that, as long as I'm within the store and the designated parking area, the cart works fine and as soon as you go beyond that area the wheel locks and the cart becomes dead weight.
I almost went back to the store and just return all items I purchased but I decided to just leave that store. Instead, I parked my car near Bank of the West and called the store and I spoke to the Store Manager. I asked her what is the policy on taking the shopping cart outside if you purchased items (some are big and heavy). Her reply was that it is their store policy that no carts go outside the store because supposedly they got sued because of that.
So now Ross Serramonte and other location who has this policy, my question is what is the point of selling big merchandise if your customer is unable to take your precious shopping carts out to the store parking lot? How about customers with disability? Do you make them go back to their car also and bring their car closer to the store so they can load their own merchandise? Or did I just got discriminated?
It looks like you need to have a shopping buddy to shop at Ross so they can help you load your shopping merchandise to your car. Seriously, after buying a lot of your merchandise, this is the kind of customer service I get. I'm sorry, a great customer service should not stop after you get money from your customer. That is greediness. Shame on you Ross!

I had to stand in a long line to pay for my items. When I arrived to pay, I ask if I can see if all the pieces of a comforter set I was buying were there! I could not check before because the bag contain one of those store locks. She told me to go on the side to check, while she took care of the next person. I did and it took me a second to do so. I was ready to pay but she call the next customer, I told her I was ready but she still took care of the next customer which she had call and said she only have one thing I should wait. I said to her that I had waited a long time on line already and I wished to pay now and that she did not ask me if I was ready after she finished with the customer I agreed to step to the side for. Then she said, "I can't believe you won't let her go first, she only have one thing!" The customer gave me a dirty look and said, "Yes how could you, I don't believe you."
When she was done I said I did not appreciate what she was doing and I wanted to talk to supervisor because I did not like the way she was treating me. She told me she was the manager (Assoc: **). So then I said I wanted to see her district manager. She said I will finish this and give you that information. Then she said, "I will bag this," and then she said, "I cannot bag this, it won't fit." I said, "Yes it does fit." She said, "I cannot so if you want do it yourself." I said, "No you are to bag not me." Then she took the bag to the door and tried again and told the security to help her give me the information of the district manager. Then she said, "It does not fit there. I am done."
I took the bag and was able to put the comforter set in the bag. I went to the cashier and place it there in front of her and said, "See it does fit, the problem here is that you think you are too good for this job, and as a manager you are not doing what you are to do. You could have told the other lady that please wait, that you were not aware that I was ready to pay, and that I was ahead of her. Instead, you defied me, and then said they had being waiting in line, like if I had not waited in line too for about 25 minutes." Again, she said she was done with me and wanted the security officer to drag me out of the store because he instead showed me who I could email again if I had a problem. She got mad and call the police on me, which make me, feel worst as all I wanted from her was for her to treat me like a customer from Ross, after all I did not went there to ask for anything for free, I went there to buy.
Since instead of an apology, I got the police call on me, I decide to return what I got, as I refused to buy from a store whose manager treat their customers like that. She then told me, "No you cannot return it as we refused to serve you." I got on the returned line. I figure when the police arrived I would explain what happened and why I was going to return what I purchased, and I figure the police would not denied me to return what I purchase, after all we live in a free country. I was able to returned what I purchase and leave the store. The police did arrived but did not do anything. I think she call the police because she wanted to look good rather than bad, and make it look like I created a problem, rather than her. I won't shop there again.

I have been a loyal customer at Ross for years. But recently, on Sunday May 29, 2016 I went to Ross located in Desert Ridge Marketplace in search for a White Button down shirt and I ended up finding it. I tried it on and was definitely going to purchase it as well with another casual blouse. As I exit the fitting room at 2:30 pm I asked the worker to place the two items on hold since I had to leave the store for personal reasons and she placed them on a rack on her left. She did not ask me for a name which was kinda strange but ok. I know that whenever you place an item on hold you have until the store closes or 24 hours. I came back to the store at 5:50 pm which had only been 3 hours since I left the store.
When I went to the fitting rooms to ask for the items I was going to purchase the three workers in the fitting room area had no idea what I was looking for and said they were night shift and when I placed the items on hold was morning shift. Ok?! They did not apologize or nothing and seemed like they did not care. I went to look for the blouses out on the floor and could not find them so I was definitely upset. I went to customer service and the manager was no help. He said that they probably put the items back on the floor and got sold BUT I PLACED THE ITEMS ON HOLD FOR A REASON OBVIOUSLY!! Horrible customer service. I will not frequent this store again and will definitely not recommend to anyone.

I am an avid shopper at Ross and have been for years. I love their prices and quality of merchandise. I was at the Ross on 441 and Oakland Park Blvd in Fort Lauderdale trying on dresses, Saturday, May 14th 2016, at about 11:30 am. I thought I heard a man in the dressing room next to me, so I came out and there was a little girl standing in front of the stall door. I asked if there was a man inside the dressing room and she said yes! Alarmed, I went out to the woman checking individuals into the dressing rooms and was informed that it is the policy. First, she said that it is family. So if a male and female go in together, that is ok... I was so uncomfortable. I was appalled! To think that this company would allow men in the ladies dressing rooms. Do you actually think there aren't men who will take advantage of this policy?
With so many sexual pedophiles... you'd rather be more concerned about someone getting offended than worrying about some male coming in for other reasons than just to try on clothes. I just don't understand. Why would I want to get dressed in a stall next to some man who is a stranger??? Well, I haven't heard this policy made public. Should be interesting to see how people would respond... I am sure there would be many who would protest and consider this wrong!!! I have never had this happen and am shocked it happened at Ross.
I am hoping to contact one of their marketing representatives to get a better understanding of their policy. There needs to be a sign in every Ross to inform the women that men are allowed in. There will be some that don't want to subject themselves to that. What about older women??? Women self-conscious about people seeing them in a bathing suit??? What about women who try on lingerie? Should they stay locked in their room out of fear a man will walk in? It is still a ladies dressing room. If that has changed we need to know. Please contact me about this issue. Thank you.

No handicap carts in the five Rosses I went to in the IE. I will not return.

Went to Ross at Carolina Pavilion in NC this weekend for summer dresses, shoes, makeup, and sunglasses. After selecting many items went to try them on but the dressing room was locked. There were 2 portable dressing rooms in the middle of the store. I had my son with me, in a stroller, and the small room could not fit his stroller. I asked a store employee to please open the family size dressing room so I could try on the items I had. She refused saying they do not open the main dressing rooms until noon... It was abt 10 am when I was there. I ask again if maybe one of the 2 security men could stand near the dressing room while I tried on the clothes. Again I was denied. How is a mother with a baby not an exception to her opening a family size room so I could try on clothes? I left angry and disappointed.

I ask to set my basket to the side so I could go out to my car and get my wallet. I had to ask 3 times because the employees were on a cell phone trying to figure out who sang the song that was playing over the intercom, with the theft control guy as well. When I came back in after being gone maybe 2 minutes, my basket was gone and apparently this was hilarious to the cashier and theft employee. While another cashier called someone to ask about the basket, whatever response she was given was hilarious as well... she then turned to me as in between laughs explained "they had no idea too what happened with the basket. She didn't know what to tell me" which again was hilarious but even more so this time around.
So I went and got another basket and went out to find the items I had originally in my first basket. I never found 2 pair of sandals or a dress I had in my size. I then went to the jewelry counter and stood there for over 20 minutes waiting to be helped. All 3 cashiers looked at me several times as well as the theft employee. I even held my hand up to show I was needing help as well as mouthing that I wanted a necklace and to look at a ring. No one ever came, instead they picked up the intercom to tell everyone that it was 10am and would be closing in 30 minutes, to please bring all items to the front. And every 5 minutes after that the same message would come across the intercom. About the 3rd time the girl didn't hang up before she said if we could get the dumb ass ** people outta here... then a gasp and click!
Several girls shopping together next to me were extremely pissed and were saying stuff loudly as walking to the front, they ask for a manager and were told she/he was gone already. Then the 2 ** cashiers start laughing hysterically until the theft employee heard and joined in. The last cashier was checking someone out and was actually the only one that didn't overact this laugh the others were doing. She apologized to me and another woman behind me. Well... until I was about to walk out the door and the comment over the intercom was repeated just between them and then they all started laughing again and really overdoing to the point of it sounding like hyenas and not humans! It was embarrassing and utterly ridiculous!!!

It is the most unprofessional, ignorant, and mean spirited company I have ever had the displeasure of working for... as normal there is always that one person that is annoying but why Ross has kept this person is beyond me... Over a headset worn by at least 6 other people, because I had the nerve to ask where my relief was, the manager informed me that just because my schedule says I leave at 2 that does not mean I leave at 2 - I have also been scheduled, gone in and told to go home 2 hrs later that they were not busy... For over 1 yr now normally working in the fitting room, I have always when raining, taken my umbrella which is large stand up kind and set it in the corner of the fitting room... After a year, she decided that it needed to be in the break room so she made me late for work as I refused to do so because if the employees eat your lunch, I sure am not going to leave them an umbrella so I took it back to my car.
Also, I have almost every morning shift had to wait outside for them to let me in and they have made me late that way too... This one day... I was due in at 9:30 - the computer will not let you sign in before your scheduled time, this one day the doors were open but my watch said 9:31 and she had the gall to scream at me for being late... by normal employment standards there is a 7 minute window that they allow unless you abuse it... there is no training...
If you work in the fitting room, I suggest you have a few other hands attached to you as not only do they want you to check the men's and women's fitting rooms every half hour (by the way you are supposed to do this without leaving your post), you also have to check the women's and MEN'S bathrooms, answer the phone, organize go backs on a rack and because I guess they do not have enough help in the stock room to do their job they bring you out a bin and finger point at you that you will have this done before you leave... I have a back injury with Dr's notes furnished and also am on 100 percent disability - I furnished them with 4 pages of accommodations that the are required to do for a person with my disability and they responded with a stack of papers requiring me to sign away my hipaa rights and also wanting my Dr to state what was wrong, so they could see if I had a disability that required accommodation...
My Dr. was in shock... he said, "Do they not know that the state of Florida has already decided that for them???" Nope - he threw in the towel when it started asking if I had problems with reproduction... he told me he was just going to flat out report them to the ADA as it did not appear they knew who they were... Dr. said if they asked, to inform them more than likely they will be heavily fined... especially of concern to him was that they stated to give the paperwork back to me vs the normal procedure of faxing it back to the hr dept... He also noted that as his last name was **... and nowhere did they ask for his license number, I could have just filled out the paperwork myself as seeing he does not live with me, he does not know if I have trouble falling asleep...

I purchased a sale item for $19.99 that was originally $49.99 and two weeks later when I went to return the item with tags still on it, but no receipt. The clerk scanned the tag and told me that the item was now marked down to $0.49 without the receipt and that would be my refund. I told the clerk that in all the years I've shopped at Ross, never had I ever seen a Calvin Klein dress marked down to $0.49. I told them to keep the dress and walked out of the store. I have been a good customer, but will never purchase anything from Ross again.
Ross Dress For Less Company Profile
Company Name:

Ross Dress For Less

Website:

https://www.rossstores.com/