Consumer Complaints and Reviews

Been a Macy's card holder for about 20 years and I've always received a monthly statement. Somehow Macy's stopped sending them to me and I didn't' realize until a credit agency mailed me a letter to negotiate a settlement for my account. I had charged $55.06 in Sept of 2016 and with the fees the bill was now $194.06. I spoke to three different people (all they way up to corporate) and the best they could do was remove two fees and drop the total to $120. Macy's takes no responsibility for ensuring that your statement is mailed and went so far as to say the statement is only a "courtesy reminder" as you should know you owe the money. If you don't pay the bill they promise to ruin your credit and put you in collections.
The most interesting thing is that once I paid the $120 I got three pieces of mail from Macy's the following week. It's amazing how they can get the mail to me now but can't explain 5 months of no mail??? My suggestion is to call the corp assistant as she claims she gets very few complaints of this sort, yet the internet is riddled with tons of complaints of this nature. Her name is Kerri **. Her number is (888) 622-9793 ext ** - perhaps if corporate is more aware they might actually do something to rectify the issue. For now it seems like a scam to me, so I will never step foot in a Macy's store ever again.

When I purchased my rug, the salesman told me about getting the Worry No More plan to protect against anything that damage the rug and would cover up to 7 years. He also suggest I purchase the padding which I did after he showed me how soft the extra cushion felt. As soon as I got the rug, the shag was coming off but I thought it was the left over shags coming off since it was new. I decided to give it about a month thinking I have 7 years with the Worry No More Plan I purchased. But I have a very huge and heavy sectional couch sitting in it. Slowly the shags were coming off and I was very busy and thought if I have 7 years that covers anything damage to the rug so I decided to put it off since I'm very busy anyways.
Finally I decided to give Macy's a call. They told me I was out of manufacture warranty and I told them I had the Worry No More Plan. I spoke to someone at Macy's and I was told that my protection plan doesn't cover for shags. And the manufacturer warranty was only for 1 year. I explained that the salesman lie to me saying it'll cover everything. I didn't realized that I had purchased my rug, pad and Worry no More Plan just passed the 1 year. Since the salesman no longer works there, they said there's nothing they can do. If I had known that my Worry No More Plan only covers stains, I would of course called within 1 year since my rug was defective. The salesman lied to me and now he's gone.
I spoke to Azi and her boss Jaime (lady) and they kept saying they'll call me back which they never did. When I spoke to Jaime, she told me the best she can do is give me back my warranty money since I never used it. Then I never heard back from them. A few months passed by and Azi and other salespeople told me that the sales manager will call me back. My younger kids fell several times including my baby and got scrapes from the rug and the cheap padding that was so hard.
I called back because I have enough of this defective rug and hard padding (obviously not the same padding the salesman demonstrated when I purchased it). I was trying to at least get my money back from Worry No More Plan since Jaime (she) said I can get back and trying to return the padding since it's not the soft cushion padding I purchased. Azi and the other salespeople said their boss will call me back. Again, nothing and refuses to give me the contact information. I don't know what else to do. I was lie to.
I thought Macy's sale high quality rugs and was honest about their products. But I purchased a defective rug with shags falling off so much, it's going bare and my padding is as hard as a cement floor since my babies are getting scrapes from the fall or just them crawling on it. I hate this rug and the padding. I hate their horrible services which they lied about to get people to purchased. Because of them ignoring my needs and being lied to, I'm afraid to purchased anything from Macy's. They obviously don't care about the customers or they would at least get this issue resolve. Now I'm losing so much and all they care about is making money by lying.

I opened my account just before Christmas and when trying to make my monthly payments I have been told that they will not accept credit/debit card payments over the phone or online but they did accept it for the first payment as a courtesy to me but they want my checking account information to put in their system. I do not have checks only a debit card. So I am going to travel 40 miles to the store where they do accept debit card payments and pay off my account and cancel my account and never buy from them again.

I have placed ten phone calls to Macy's in Traverse City Michigan to refund a credit card purchase at Christmas. A $250 purchase that was partially shipped where I received $65 worth of product. I have talked with 3 different people and no one can even retrieve the transaction. Verbally they keep saying they realize the error but no correction. Avoid this store for anything you do not walk out with and you are sure a return is not necessary. Poorly run. Staff turnover. Go elsewhere.

For 4 months I have been trying to access my credit card information under my account information. I login into Macy's and spend money in a heart beat. But when I want to see what I owe Macy's or when a payment is due I am blocked. I call Macy's customer service line... explain my problem. At this time I am told Macy's is aware of the problem and is working in it. This is a standard answer for a large company who wants to keep customers happy. It is not working... just fix the problems with your IT department. Macy's pushes everyone to go electronic then they inhibit you from seeing any information on what you may owe. I will pay off this account and leave this as a lesson learned.
How do I know I can trust these reviews about Macy's?
716,078 reviews on ConsumerAffairs are verified.
We require contact information to ensure our reviewers are real.
We use intelligent software that helps us maintain the integrity of reviews.
Our moderators read all reviews to verify quality and helpfulness.
For more information about reviews on ConsumerAffairs.com please visit our FAQ.

Macy's protection plan thru http://worrynomore.com/ is the worst product I have ever purchased. We started our claim process in October 2016. After multiple calls with Macy's Worry No More we still have not gotten any resolution. They have sent out a technician in November to view the furniture and take pictures. This company is again asking for us to take pictures and send it to them. Every time we call the story changes and the status of our claim is somehow lost. Our last call today 1-800-916-6229, was with a Supervisor name Monica that was not only rude but had no reasonable solutions. DO NOT BUY THIS PROTECTION PLAN!! It is a waste of time and money!!!

Macy's have very shady way to handle credit cards with their online shop -- unlike any other online shop (including Amazon), they accept your card, place a reserve to your card, but do not charge your card. After some period, they try to charge your card again, but many banks simply deny the double payment due security. So, receiving a message from Macy's -- "Your purchase could not be processed, and request to call to Customer Service" -- where you redo you order and your card is verified on phone. And the same happens after 24 hrs again -- canceled. Reason is simple -- Macy's cannot take foreign cards or accept PayPal payment from foreign accounts, as their system do not allow foreign addresses. Welcome to 20th century Macy's! My money goes to competitors, where my money is welcome & Customer Service at least can say, "Sorry"!

I was in the store this morning 2/18/17. No salesperson was at the costume jewelry counter. I had a question regarding a pair of earrings costing $22.00. I wanted to ask if I could try on one of the earrings. As I was holding the card that held the rather big earrings a woman approached the counter next to me. I moved. She moved. I walked to the left. She came around the right. It was obvious to me she was security and we were the only two people in the small area of Yorktown Heights NY store. She wore all black. The jacket had a logo name in white and she had a cell phone ear attachment in black that was huge.
She made me feel so uncomfortable that I approached her and asked her "Do you know if trying on earrings is allowed?" She said, "No go over to the cosmetic counter and ask them." What is Macy's coming to when a customer is subjected to obvious stalking? I know Macy's is not doing well for sure if they hire a security company like this... PS. I left the store buying nothing!

I ordered some pajama pants along with a few other things. I received my order but not one of the pajamas. I tracked the rider and it was in a different state. I assumed it was delivered separately and waited a few more days. After a week, I emailed the customer service and they told me that I never ordered the pajama pants and asked me what pajamas I think I ordered. I had to send a screenshot TO them showing I paid for the pajama pants. Then they told me I had the wrong address and I asked them why the other items in the same order arrived though. Then they told me that they never had those pants stocked on their website and I had to prove that too. Ugh. Then they offered a refund and I said sure. They refunded me two different times and, two months later, sent me an email saying the pajama pants I ordered just made it back to their facility and a return will be processed. Do they even know what they're doing?

Today I went into Macy's to pickup an order I placed online. The process was confusing as the email asked that I come to the Misses Department. One sales representative said Misses was a large section and I was confused as to how or where the item ordered was to be picked up. Then the same sales rep. told me to go over to online pickup. I was asked for my id and presented it to the rep. in online pickup. I then closed my ladies wallet after a few minutes. Then the rep asked to me to show it again and I told him "I just showed you my id." I could not understand why he wanted it twice. Then he said there was something he needed to enter. I believe as others have stated that Macy's is very racist in regards to African American customers.
One thing I do not understand is why white customers spend so much money at Macy's. I do not see the hype or reason to buy overpriced merchandise. I myself only shop at Macy's when something is needed and only on sale days. Why would I pay $200 for something Macy's is going to offer you later for half that on sales days? I just do not get it.

IF I can actually get to my account page (without Safari telling me that Macy's dropped contact) and I request a return label, then again the Safari drops the website. Stating too much action on the server. AND if you actually try to contact a live person (in India) heaven help you. I was ACTUALLY TALKING to a representative and she told me that she could no longer talk with me because she was having technical difficulties due to high volume. I tried to push her saying "But not difficulty now that I am taking to you," and she went into the mantra.

I just spent 30 or more minutes on the phone. On my online account they have one item that does not go into my cart. All other Macy's items go into my cart. I only have one other item in there. All I wanted was someone to put this item into my cart or find out if it was out of stock even though it says it's in stock. When I press add it just keeps cycling. The first person at the sales dept kept ignoring me and saying okay what is your credit card number. I said I didn't want to purchase it on the phone, just put this item in my cart. Then she would ignore me again and say "So if you just give me your card number..." I told her I had used Firefox and Chrome & everything else worked fine except this one item. She then said to check my internet connection. I said my internet is fine it is this one item. She said, "You probably have too many items in your cart." I told her I had 1 item. So finally (but her tone was super rude) she sent me to tech support. Hahaha.
The woman there (seriously sounded like the same one, it seriously might have been) didn't ask for my account, or the item number and said she was not able to help me with this and would send me back to Macys.com. I said I didn't understand, was that person a tech support? She said "It is Macys.com. They can help you." So I get sent back (though it sounds like same person again) and now being asked for the item number. She then said she put it in my cart. So I refreshed everything and it was still not in my cart. She told me AGAIN to delete all history and close everything again. It was not in my cart. Then she said, "Give me your credit card." I said, "Wait are you tech support?" She said, "No just customer service." I think she just LIED about putting it in my cart. It's still not in there.
She supposedly put me back 2nd time to tech support. Sounds like same woman. And funnily says her name is the same as mine. And said she could put the item in her own cart. After putting me on hold. You could hear her snacking also. Probably laughing as well. Probably the same exact person. I finally gave up. I will NEVER purchase anything from them again. Seriously sick people working on customer support who don't give a crap, treat people disrespectfully but say "Ma'am" a lot, ignore what you are saying, talk over you. It's like talking to a 7th-grade girl who bullies other teens. That's how it felt. I noticed their number is 1800buymacy. Not very subtle huh. Nope. Done. I was in a good mood before that. I'm certain it was someone who didn't want to work, wanted to just eat chips and was also just messing with customers for fun. Sociopath behavior.

Since July 2016 (it is now February 2017), Macy's website cannot connect to the bill-pay at their bank (Citibank). To make matters even worse, Macy's states that they have sent paper statements, but the paper statements never arrive. Macy's is flirting with extinction - more than one person I know has shut down their Macy's account and turned in the card back to Macy's. There should be a way for Macy's to rectify this website error of not being able to connect to Citibank and thus not being able to pay online. I would like the problem fixed.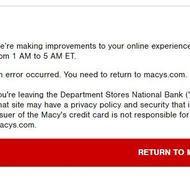 DO NOT OPEN AN ACCOUNT IF POSSIBLE. This is one of the most mousy credit cards I've ever had to deal with. I made a purchase May 2016 for about $30. I made an error and paid a balance slightly short of $30, and for the past 6 months they've proceeded to charge me with a "minimum $2 interest charge". Their email notifications never indicate that you have an outstanding balance. I caught this around September/October 2016, yet they proceeded to charge me for another three months because of the way they calculate their rolling interest. I caught this today and canceled the card, but I have no faith that they won't continue to charge me $2. You'd think that after you pay a balance in full they'd stop charging you, but clearly this is not the case. Then when you want to log back into your account to pull up the 6 months of interest, their website is conveniently down for maintenance.

On September 9, 2009 I lost my wife to ovarian cancer at the age of 44, after my wife death my wife sister and her niece probated my wife estate without my knowledge, and told the court my wife was not married. They froze all of my assets in Bank accounts. I fell behind on my Macy's account, I was able to get this matter resolved. I paid Macy's over $1,500.00. I brought my account current. On or about May of 2010. I moved to Florida, I contacted Macy's to set up an auto bill pay. I explain to them I will be leaving the country, doing that time I had a credit limit of $3,000.00 with a balance under $220.00. Macy's proceeded to collect the money from my checking account through the auto bill pay I set up.
After one year I returned back to the U.S. I discovered a derogatory reporting by Macy's on my credit report. I contacted Macy's concerning this matter, I was told by a representative the bill pay I set up was good for one year. I told the representative I was not informed of this when I set up the auto bill pay. I stated I had a balance with Macy's under $50.00 and was told the new balance is $216.00. I disputed the amount, I tried to get Macy's to remove this from my credit report in return I will pay the amount of the balance of $50.00. I was told this account is in collection, I will have to pay the full amount. I refuse to pay the amount requesting. I am extremely shocked the way Macy's handle my complaint. From 2015 to 2016 I purchased over $2,460.00 at Macy's. I am not doing business with Macy's any more, I will not recommend this company to anyone.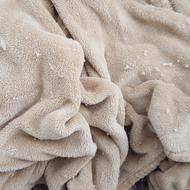 I needed a warm blanket since I just moved to the mountains and found a good buy online from Macy's. Actually this was the first time I ever bought anything from Macy's. Too expensive for me but when I saw the price I ordered it online. The website really wasn't very good and my order never went through so I had to use the phone and call in the order. This was on December 18th 2016 and I talked to Julieth who placed the order for a king-size Berkshire blanket the color Prosecco. The total came to $19.63 which I use my debit card to pay. When I took off the blanket today to wash it the blanket was completely shedding all over my comforter and my sheets.
I posted a picture of this mess of a blanket on my Facebook and on Macy's Facebook and it was probably an automatic, very quick reply asking if there's anything else they can do to help. I have not heard back since I want my money back even though it's not very expensive. I don't know how they can possibly sell a piece of trash like this. Never in my life have I ever seen such shedding on a blanket! This is a first and I'll never be shopping at Macy's ever again. They didn't even offer a refund. Since I'm stuck with this blanket I'm actually going to donate it to the animal shelter here to at least keep dogs warm but I don't know if they would even take it! :(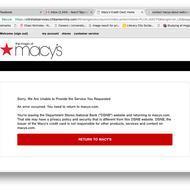 My 64 year old mother went to Macy's in August 2016. The woman at her local Macy's counter in Queens told her the face cream she wanted was not currently in stock, but she'd take my mom's info and let her know when it arrived, then charge her. A few days later my mom noticed they had already charged the full amount even though she hadn't received the product. She went down to the store and told the salesgirl to cancel and refund the order. The salesgirl "promised" she did. Lo and behold, instead of refunding the charges, they somehow refunded, then charged again, then tacked on more charges. The total bill ended up being close to $200 by September... for a product my mom never received and had requested a refund for within the approved refund time.
Macy's called her to collect the bill for 3 months. My mom told me every time she spoke to them they'd assure her the account was fixed, the charges were lifted, then 2 weeks later the calls would start again. Initially I didn't believe her because what major company is that inept? Then I called myself on January 10th 2017. It took about 20 minutes to get a customer service agent on the phone who couldn't help me at all. Then another 20 minutes to get another agent on the phone. Then (yup) another 20 to 30 minutes to get another agent who just kept insisting the charges were correct, and when I became frustrated at their bald-faced lying, she hung up on me.
Then I went online and used Macy's customer chat and chatted with an agent for 3 hours. He seemed super helpful, and after much, much confusion and speaking to many departments, he ultimately concluded my mom did not owe anything and all of the charges were in error (surprise!!). He again assured me that this time the issue was fixed, it would take effect within 1 to 2 billing cycles, and he gave me a Case ID so I could have peace of mind.
Yesterday on January 25th 2017, an agent from Macy's billing called to collect the $200+ bill I do not owe. I checked my account online and sure enough, instead of removing the false charge they just tacked a late fee and an interest charge on it. It took a while for me to get the woman to understand that I didn't just want her to remove the late fee & interest -- the entire balance was false!! She "fixed it" and again assured me that this is really the last time. We will see if that's the case. After the call I sent 2 messages to Macy's customer service hoping for a written response from them. They emailed me claiming they responded via "secure message" on their credit card site, but sure enough when I went to check the message the website didn't work.
This is the most mind-boggling, underhanded, ridiculous experience I have ever had and I don't understand why it's legal. Please know the Macy's credit card is a complete scam and they seem to unfortunately be targeting elderly people. Truly despicable and I am still waiting to see if the 8th times' the charm and my mother's issue will really be resolved. Most likely it won't and we will have to pursue legal action.

I love Macy's. The only thing I would like Macy's to improve on is the diamond stud earrings, should have a more secure back clasp to hold the earrings securely attached in place on the ear lobe. I purchased 3 pairs of diamond stud earrings and each time I wear them I have to check my ears too often to make sure my studs have not slipped off and gotten lost. I also have to pinch the back clasp to move it back in place.

I had to recently contact Macy's customer service because of a broken Michael Kors phone cover I received. It was a nightmare. The customer service reps spoke very broken English and, even though they agreed to send me a replacement immediately, they sent it to the wrong address. Apparently, a lot of companies are routing their calls overseas to deal with US customer service issues. When I called back to tell them they sent it to the wrong address, they ended up charging me because they had already sent one replacement. The replacement they sent to the wrong address, which of course to this day I have never received.
Fortunately, I paid through PayPal and did receive a refund once I got them involved. I used to love Macy's, but their customer service sucks. I actually found myself looking for a pair of shoes the other night but refused to look at Macy's because of my experience. More and more US companies are closing and I doubt Macy's is far behind if this is the type of service they offer.

Having been trying to get onto the Macy's website for 3 days. It states my user id or password is not correct when I know it is correct. I have clicked on the reset password link to get an email sent to me over 10 times and I have yet to get an email from Macy's. I contacted Macy's and they state they are making big enhancements to their system for February and it will not be working for a couple of days. I told them that doesn't get my bill paid. They told me to call tomorrow morning but I work early as I have an offshore team in India and I can't call during the time their Credit Dept. is open. I always pay on the website. So don't get a Macy's credit card.

WHEN I see cute clothes online I check to see if it's in the store. It's not. I live near Daytona Beach Fl and Sanford FL. Why don't you carry the nice selection of tops and jeans in these stores? You always have to order the items pay shipping and handling, WHICH YOU DON'T GET THE SHIPPING FEES BACK IF YOU HAVE TO RETURN THE ITEM. SHAME ON MACY'S. Now I see why people tell me to not shop at Macy's!!!

I ordered a pair of boots and got one free on Cyber Mon. Good deal I thought, until one pair didn't fit. I went 60 miles to the closest Macy's store. Had receipt in hand, they couldn't bring PayPal up (that how I paid). Said I would have to mail back to store, which I did. That was first of Dec. I have called 3 times, they have boots but I have not received a refund to my PayPal acct. Better think twice before you order online from Macy. They owe me $128.00.

The ad says, Deal of the day, $49.99 diamond ring. Reg $200, 1/4 Ct t.w. Ring in white, yellow or rose gold or sterling silver. WebID 2886795. The rings are plated, not gold like the ad says. Is this false advertising, bait and switch or exceedingly poor business practices. I was very disappointed and I'll never shop at Macy's again.

I recently was shopping at Macy's in the mattress department. Upon encountering a salesman, I told him I was just price shopping. I had a mattress that I bought at Macy's 1/2/2011 that is sagging in the middle. I was frustrated with the idea of buying another. The salesman told me about the store's 10 year warranty on mattresses and encouraged me to have mine checked out. I have to say, I was impressed! On 12/16/2016 an inspector came out and said he could clearly see that I had sagging in the middle. He proceeded to do his required measurements and found 1 & 3/4" - 2" of sagging, beyond normal wear and tear (which is 1 & 1/2" or less). I had no stains on the mattress, but unfortunately the law tag had been removed. He then passed me to the customer service representative with Macy's.
She told me that my mattress indeed was within the limits of the warranty. Usually they would credit the amount you paid for it and exchange or apply that to a new mattress. In my case $1146 but because I didn't have the law tag, the warranty no longer applied. What they could offer me was 10% off of another mattress. I am so unhappy with this answer. I have contacted Macy's customer service via Facebook, also called their customer service line again now that I have found my original receipt. Same answer, "10% is the best we can do". I have been a long time, loyal Macy's customer. I bought my couch there, had my wedding registry in 2015 there, do all of my Christmas and most of my personal shopping there. To not have decent compensation for a defective product is appalling to me. The original salesman that I dealt with was wonderful.
When I found out how they might stand behind their product and they sent someone out to my house, I was thrilled and very impressed. To find out that because a tag is missing and because of that the whole product satisfaction is null and void and to be offered a mere 10% is horrible. Both of the "customer service representatives" I have spoken with were embarrassing. They had no empathy. This is a faulty product even by Macy's standards! Even their inspector said it's obvious. Both women I spoke with didn't even apologize. I asked if I could speak with a supervisor, after a long pause the same woman came back and said, "ma'am I am almost a supervisor", but I know they will say the same thing. That is "all I can offer you is 10%off". Really poor Macy's. I would NOT buy bed from them.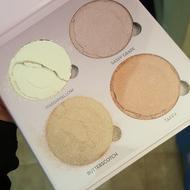 This is my first time ordering from Macy's. I was so excited to open my package to find out my $40 Anastasia Beverly Hills Sweets Glow palette was broken in pieces. I will not be purchasing high priced online items from them again. I'm praying my Bobbi Brown foundation comes to my doorstep fully intact.

I purchased an item online as a Christmas gift for a friend. The item didn't fit but the friend had thrown away the sales ticket to be able to return it on their own. I was able to sign in using my order number and process the return however exchange was that regular retail value instead of the sales value that I purchased the item at. In the upper right hand corner was a toll-free number available 24 hours a day so I called it. The representative that I spoke with processed the return and refunded my money immediately processed the exchange for the smaller product at the original sales price and even overnighted the item to me at no charge. The entire transaction over the phone took less than 5 minutes. I've never been more impressed with the retail customer service operation as I am with Macy's.

I ordered a pair of Oakley sunglasses for christmas. I received them and my boyfriend said that they didn't fit his face. I took them back to Macy's beverly center and we were going to trade them in for another pair. The salesman told me that Sunglass hut is a Vendor in Macy's and would not take the return. He said that I must mail them back. I printed out the free shipping label, took them to UPS and mailed them. I received an email saying that the return was in process and that I would receive a credit when the item reached its destination. I checked my tracking from UPS a few days later and notice that they were indeed returned. I called Macy's and they said that I would receive the credit back to my card within 24 to 48 hours.
The following day I received an email saying that they had issued me a gift card. This is fraud! I do not want the gift card, I want my credit for the item that I purchased. I called in 20 times and Macy's customer service keeps giving me the runaround. I have been a Macy's card holder for 17 years and never had anything like this happen before.
I use to LOVE Macy's but they are clearly telling the people from other countries that answer the phones for them to tell the customer what they want to hear then hang up. I'm not going away until they solve this issue. I am so disgusted with Macy's. In an email from Macy's, it clearly states that they would be issuing me a credit to my card upon receiving the return item. This is unacceptable. In the mean time, I am obviously paying interest on a returned item. I believe that this is being done to several customers on purpose because they need money as 68 of their stores are closing. The phone customer service is awful and this is why.

Last week of Dec 2016 found that my Macy's Auto payment credit card is set to withdraw $200+ on Dec 30th from my bank account for unknown reason (My auto payment is set for Jan 10th). I tried to access the links on my online account, Credit Summary, Payments, Statements, etc., they did not work. I called by phone, the automated system confirmed the pending withdrawal. I talked to the customer service, the lady confirmed the pending payment but could not find where it's coming from. She indicated she looked at my statements, which I cannot access online. Her solution was to cancel it and send me another card. I told her to delete my bank information which she said she did.
After few days, I found the new card is already entered as my card, which is weird since I did not have it yet and I should enter it myself. I tried to set up a payment on a $1.13 balance to be paid Jan 8th from the previous Dec Statement, which seems to be set OK. Everything indicated it's OK, except it did not really work. Instead, I had auto payment kick in and it was paid Jan 10th!! But I thought auto payment with bank account was deleted!!! Now worried again, I have been trying to use links on my login page (I do manage to login), but the links to Credit Summary, Payments, Statements, are not working (they go to a blank page with a rotating circle in the middle). Now I do not know whether my bank info is still there and if it's safe.

I bought 2 pairs of Nike sneakers online. When I got them they weren't right so I went to the store to return them. When I got there the lady in charge told me, "Those shoes were already use and they can't accept them". I told her we never wear them. We just try them on, so she said they must be sent you something use. I was so surprised. I did not. Macy's sale secondhand stuff. So I called customer services and the guy on the phone told me he would exchange and I ask him, "Where can I made a complain?" He said, "Go to the website" and I ask him if they would do something and he said, "I don't think so." I don't know if they even read it. I am still so mad because if I want to buy something used I rather go to a thrift shop.

I purchased a gold tone Bulova watch as a gift for my husband and received a Seiko box wrapped with a rubber band to hold to shut. Upon opening, it was the watch I ordered but it looked refurbished lacking the protective film on front and back. On closer inspection I see the 12 o'clock numbers just hanging like if it was not glued or welded on to the face of the watch itself. I am so disappointed and surprised that whoever was packing this actually shipped it out and thought it was acceptable. How can someone be expected to hand this over as a gift. Wow. More like a gag gift. Surprise it's not a Seiko!!! Geez.
Company Name:

Macy's

Website:

http://www.macys.com/