Consumer Complaints and Reviews

I ordered a pair of boots and got one free on Cyber Mon. Good deal I thought, until one pair didn't fit. I went 60 miles to the closest Macy's store. Had receipt in hand, they couldn't bring PayPal up (that how I paid). Said I would have to mail back to store, which I did. That was first of Dec. I have called 3 times, they have boots but I have not received a refund to my PayPal acct. Better think twice before you order online from Macy. They owe me $128.00.

I recently was shopping at Macy's in the mattress department. Upon encountering a salesman, I told him I was just price shopping. I had a mattress that I bought at Macy's 1/2/2011 that is sagging in the middle. I was frustrated with the idea of buying another. The salesman told me about the store's 10 year warranty on mattresses and encouraged me to have mine checked out. I have to say, I was impressed! On 12/16/2016 an inspector came out and said he could clearly see that I had sagging in the middle. He proceeded to do his required measurements and found 1 & 3/4" - 2" of sagging, beyond normal wear and tear (which is 1 & 1/2" or less). I had no stains on the mattress, but unfortunately the law tag had been removed. He then passed me to the customer service representative with Macy's.
She told me that my mattress indeed was within the limits of the warranty. Usually they would credit the amount you paid for it and exchange or apply that to a new mattress. In my case $1146 but because I didn't have the law tag, the warranty no longer applied. What they could offer me was 10% off of another mattress. I am so unhappy with this answer. I have contacted Macy's customer service via Facebook, also called their customer service line again now that I have found my original receipt. Same answer, "10% is the best we can do". I have been a long time, loyal Macy's customer. I bought my couch there, had my wedding registry in 2015 there, do all of my Christmas and most of my personal shopping there. To not have decent compensation for a defective product is appalling to me. The original salesman that I dealt with was wonderful.
When I found out how they might stand behind their product and they sent someone out to my house, I was thrilled and very impressed. To find out that because a tag is missing and because of that the whole product satisfaction is null and void and to be offered a mere 10% is horrible. Both of the "customer service representatives" I have spoken with were embarrassing. They had no empathy. This is a faulty product even by Macy's standards! Even their inspector said it's obvious. Both women I spoke with didn't even apologize. I asked if I could speak with a supervisor, after a long pause the same woman came back and said, "ma'am I am almost a supervisor", but I know they will say the same thing. That is "all I can offer you is 10%off". Really poor Macy's. I would NOT buy bed from them.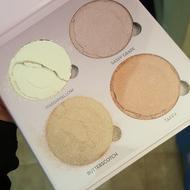 This is my first time ordering from Macy's. I was so excited to open my package to find out my $40 Anastasia Beverly Hills Sweets Glow palette was broken in pieces. I will not be purchasing high priced online items from them again. I'm praying my Bobbi Brown foundation comes to my doorstep fully intact.

I purchased an item online as a Christmas gift for a friend. The item didn't fit but the friend had thrown away the sales ticket to be able to return it on their own. I was able to sign in using my order number and process the return however exchange was that regular retail value instead of the sales value that I purchased the item at. In the upper right hand corner was a toll-free number available 24 hours a day so I called it. The representative that I spoke with processed the return and refunded my money immediately processed the exchange for the smaller product at the original sales price and even overnighted the item to me at no charge. The entire transaction over the phone took less than 5 minutes. I've never been more impressed with the retail customer service operation as I am with Macy's.

I ordered a pair of Oakley sunglasses for christmas. I received them and my boyfriend said that they didn't fit his face. I took them back to Macy's beverly center and we were going to trade them in for another pair. The salesman told me that Sunglass hut is a Vendor in Macy's and would not take the return. He said that I must mail them back. I printed out the free shipping label, took them to UPS and mailed them. I received an email saying that the return was in process and that I would receive a credit when the item reached its destination. I checked my tracking from UPS a few days later and notice that they were indeed returned. I called Macy's and they said that I would receive the credit back to my card within 24 to 48 hours.
The following day I received an email saying that they had issued me a gift card. This is fraud! I do not want the gift card, I want my credit for the item that I purchased. I called in 20 times and Macy's customer service keeps giving me the runaround. I have been a Macy's card holder for 17 years and never had anything like this happen before.
I use to LOVE Macy's but they are clearly telling the people from other countries that answer the phones for them to tell the customer what they want to hear then hang up. I'm not going away until they solve this issue. I am so disgusted with Macy's. In an email from Macy's, it clearly states that they would be issuing me a credit to my card upon receiving the return item. This is unacceptable. In the mean time, I am obviously paying interest on a returned item. I believe that this is being done to several customers on purpose because they need money as 68 of their stores are closing. The phone customer service is awful and this is why.
How do I know I can trust these reviews about Macy's?
671,681 reviews on ConsumerAffairs are verified.
We require contact information to ensure our reviewers are real.
We use intelligent software that helps us maintain the integrity of reviews.
Our moderators read all reviews to verify quality and helpfulness.
For more information about reviews on ConsumerAffairs.com please visit our FAQ.

Last week of Dec 2016 found that my Macy's Auto payment credit card is set to withdraw $200+ on Dec 30th from my bank account for unknown reason (My auto payment is set for Jan 10th). I tried to access the links on my online account, Credit Summary, Payments, Statements, etc., they did not work. I called by phone, the automated system confirmed the pending withdrawal. I talked to the customer service, the lady confirmed the pending payment but could not find where it's coming from. She indicated she looked at my statements, which I cannot access online. Her solution was to cancel it and send me another card. I told her to delete my bank information which she said she did.
After few days, I found the new card is already entered as my card, which is weird since I did not have it yet and I should enter it myself. I tried to set up a payment on a $1.13 balance to be paid Jan 8th from the previous Dec Statement, which seems to be set OK. Everything indicated it's OK, except it did not really work. Instead, I had auto payment kick in and it was paid Jan 10th!! But I thought auto payment with bank account was deleted!!! Now worried again, I have been trying to use links on my login page (I do manage to login), but the links to Credit Summary, Payments, Statements, are not working (they go to a blank page with a rotating circle in the middle). Now I do not know whether my bank info is still there and if it's safe.

I bought 2 pairs of Nike sneakers online. When I got them they weren't right so I went to the store to return them. When I got there the lady in charge told me, "Those shoes were already use and they can't accept them". I told her we never wear them. We just try them on, so she said they must be sent you something use. I was so surprised. I did not. Macy's sale secondhand stuff. So I called customer services and the guy on the phone told me he would exchange and I ask him, "Where can I made a complain?" He said, "Go to the website" and I ask him if they would do something and he said, "I don't think so." I don't know if they even read it. I am still so mad because if I want to buy something used I rather go to a thrift shop.

I purchased a gold tone Bulova watch as a gift for my husband and received a Seiko box wrapped with a rubber band to hold to shut. Upon opening, it was the watch I ordered but it looked refurbished lacking the protective film on front and back. On closer inspection I see the 12 o'clock numbers just hanging like if it was not glued or welded on to the face of the watch itself. I am so disappointed and surprised that whoever was packing this actually shipped it out and thought it was acceptable. How can someone be expected to hand this over as a gift. Wow. More like a gag gift. Surprise it's not a Seiko!!! Geez.

Ordered an x small sweatshirt first week of Dec 2016 and received an x large. Went through aggravation of returning shirt and received same incorrect XL shirt two more times!! Never did get correct item and had to call three times just to get the final return label for 3rd incorrect item. Something seriously wrong with Macy's service and will not order from this company again! Never been so unsatisfied!

We bought a new Posturepedic Ivory Mist Firm mattress from Macy's department store in 2014. This bed has 2 potholes from laying in it already. I called customer service and they set up a inspection after 2016 Christmas. The inspector came out and said there was a 1 tag missing and a stain by toe of bed and ONLY sagged 1" not the 1 1/2" required. He had me call main Macy's customer service to tell me they could give me basically 10% off a new one. What a joke! I can get more off on one of the million sales they have. I bought couches, chairs and tables from them. I'm done! They should of researched my purchase history before they made a grand decision. Good luck Macy's on more store closings!

Every time I went in to the store with the history in mind of a great deal, I always went to Macy's first. However sales associate service has considerably declined over the last year and I always felt that the store was in complete disarray everyday I went in, including the weekends. My girlfriends and I started discussing the facts and all came to the final conclusion that Macy's was either turning into a ghetto Walmart store or it was on the way out!! Clearly we were right! I have never in my life seen people with such disrespect for others and that goes for the sales staff and customers.
Customers had a free for all in every dressing room with absolute disrespect among the customers that I'm sure translated into staff being so overrun by customers with absolutely no manners. However 2 wrongs don't make a right. I vowed before Christmas (and my girlfriends and I shared pics) that I would never step foot in another Macy's store and will never again. Out with the old and in with the new!! Happy 2017.

I had fraudulent charges on my Macy's American Express card, the customer service is horrendous! They reroute their calls to the Philippines and they keep you on hold for the longest time, not only that you have to hear the horrendous music while they have you on hold. I mean to get this fraud straighten out I was on hold and rerouted for 40 minutes. I just wish they would get someone that knows what they are doing! Ok as if the fraudulent charges were not enough I was sent a new card, I decided to order to check if all was ok. Well, let's just say part of my order was shipped to a IN address and I live in California. Don't know what the heck is going on but Macy's better wise up. They will be losing customers...

Be aware all the shoppers who go to Macy's furniture. We bought a sofa, love seat and a chair. The leather is peeling off and the color of the leather is coming off and when we called to see if they can help us they just ignored us and said it's been a year and there is no warranty. I would never recommend anyone there. Stay away from them.

Macy's had this special free shipping offer after Christmas I guess to generate revenue but Macy's failed to advertise that it was free economy shipping. I placed an order on the Macy's website so I did not have to go into a store to purchase my item. Advertised was free shipping with $49 purchase. My item was only $35.00 so I searched for something else to order to make it $49. I would not have ordered anything else and would have expected to pay for shipping but I fell for it.
A single delivery attempt was made and UPS "sorry we missed you" tag was left on the door giving me instructions on where to pick up my package. The place of business is 1/2 mile away from my apartment and I do not drive but walk with a cane. That would make it one mile round trip walking with a cane and a package that is probably cumbersome and needs two hands.
The place of business is located in a section of town one would not want to be in after the Sun went down and probably should have another person when going there in the daylight. If I had wanted an outing, I would have got on BART to Union Square, gone to the downtown Macy's, make my purchase and return home. A walk of 8 blocks each way. It would have been one package instead if two and I would have saved myself some money.
Today is a holiday and I won't know if any additional delivery attempt will be made as this door tag is not the regular UPS 1st attempt tag. If I had known what Macy's defines and "free shipping", I would have never made an on-line purchase or spend the extra money to take advantage of this "free shipping" I feel as though I have been deceived and taken "advantage" of and will still have to get to this shady business to pick up my order.

I had 7 bottles of Chanel perfume fraudulently charged to my Macy's card. The total amount was over $900. Someone also called impersonating me and increased my Macy's card limit to $2,000. The fraud department at Macy's terrible. Someone ordered 7 bottles of perfume and shipped it to an address not associated with me out of state. The online address that was listed as my billing address was not the current address associated with my card (it was my old address - not the address where the perfume was shipped). None of this flagged a fraud alert and no one contacted me. I reported this fraud in November.
Over one month later I receive a notice to my old address (my parent's house) that Macy's has processed my returns for 3 bottles of perfume and issued gift cards. How can this continue to happen when I have updated my address and listed the charges as fraudulent 1 month before these returns were processed? Why is this notice still being sent to an old address? I requested my account be completely shut down when I called in November. Calling and talking to the fraud department is a long frustrating process. I would not recommend anyone open a Macy's account.

I wrote a rather scathing review yesterday regarding my experience with Macy's international online service. After a harrowing 90 minutes on the phone with people who meant well but would not help, I was contacted by the head office today, specifically the executive office. This was following a zinger of an email I had sent directly to the big boss. To be honest I did not expect a response and just wrote it off as a good venting exercise. Imagine my surprise this morning when I heard a voice mail asking me to return their call.
I spoke to a charming professional young woman who not only patiently listened to my complaint, but asked very pointed questions and did not try to hide behind excuses. Here in Canada, we call this the Maple Leaf food approach. She offered a more than kind solution and even if she had not I would have walked away feeling validated, and heard which at this point was exactly what I was asking for. I will buy again from this company just because they deserve it. (And they have great sales).
Original Review
I recently purchased several pieces of undergarment from Macy's Canada. The last order came in today and I have now been on the phone for 45 minutes waiting for resolution. I have been told that one of the items I paid for (tax and customs as well) is no longer available in my size. Which means that they sold me an item that they did not have. Knowing that, the order came in with no mention of the missing item. What did they think? That I would not notice? Their solution is to reimburse me. The problem at my end was that this was a set and therefore I would not have bought the first item had I known that the other was not available. I am not sure how this works south of the border, but up here, selling something and getting paid for something you are not in position to sell is not only questionable, but I would dare to say illegal.
I gave them the option of sending a different colour and she was adamant that it could not be done. After asking to speak to a supervisor I was transferred to Jona, who was going to help me but... the line went dead (for the second time). I called again, and then I found out that I am calling the Philippines. Needless to say that when I called back Jona was nowhere to be found. I then asked to be transferred to the States in the hope that common sense would kick in.
By then I have been on the phone for over an hour trying to resolve the most obtuse kind of problem. Well, I was quickly informed by the nice lady in the US that I would have to call back tomorrow in the Philippines because, international sales are not handled in the US. My advice: if you live in Canada, drive to the US and shop all you want, but stay away from Macy's international. You have little or no recourse, and frankly, no one cares if you are not happy. This is really sad because, Macy's has a lot to offer, but serious catching up to do when it comes to online shopping.

There are 5 charges with the exact amount of money ($131.44) on my Macy's card right now. Called them several times but they sent me a letter asking me to report the fraud to the 3 national credit reporting agencies; otherwise it would affect my credit score!!! They asked if I had reported the incident to the police! Never had such a ridiculous experience with any credit companies! I have Amex, Visa, Walmart, Target, and... but none of them treated me like this!

I 1st spoke to one rep from Macy's on wed 12/21, she processed my order for a family pajama set size M only size she said was available. I advised her I needed the pajama fast because it was for Xmas. She added the shipping 1-2 days which I had to pay $19 extra. (no problem). I used a Macy's gift card that originally was from the same pajama that was returned because of size didn't fit. No more in the store. So I use the gift card and the remaining on a credit card.
Order was processed. Email confirmation was sent, then I saw that there was a Small available. The size I originally ask for. So I Immediately called back. Lady answered heavy accent. I told her I just placed order and would like to see if I can exchange it for the small one instead. She says fine have to cancel the entire order, then have to place another one. Mind you I paid using a gift card so even if the order was canceled I wouldn't be able to use that again. I explained this to the lady which is why I didn't want to cancel. She is a very fast talker who really didn't listen as to what I was saying to her. So we cancel the order she made another. I told her over and over again I needed it by Christmas so please make sure she had the express shipping which will get here by sat. She said ok that she was even going to waive the shipping.
I really didn't mind paying the shipping. Only thing I was concerned about was making sure it was going to get here in time. My family of 5 everyone else had theirs waiting on the last one for Xmas pictures. She placed the order, I ask her again when is it going to be here. She said the 27th. I lost it. Now please tell me what was she doing when I expressed to her over and over to make it express shipping.
I told her to put a manager on the phone. She still tries to convince me that we could cancel this order (this will make a 3rd time) for her to do it over with the express shipping. I told her, "No I want to speak to a manager." She then puts me on hold, after couple minutes past she comes back on saying she spoke to her manager and he told her that Macy's has a guaranteed 2-day shipping for the holidays. I told her that I needed to hear that from an manager because that's strange; all of sudden Macys has a 2 day guaranteed shipping when mind you the 1st order I placed I paid a additional $19.95 for express 1-2 day shipping. So she puts him on the phone and he assured me that my order would be at my residence by the 24th Saturday because they (Macy's) has a guaranteed 2-day shipping for the holidays. He even said I just made the deadline.
After hearing that I felt more relieved. So Saturday Xmas Eve comes still no delivery from Macy's!!! So you can see how extremely upset I was. Not only did 2 reps lie to me our Xmas family pictures was ruined!!! It's like they just told me anything to get me off the phone! IF THAT'S HOW YOU TRAIN YOUR REPS I SUGGEST YOU TRY A DIFFERENT APPROACH. I don't know how Macy's system works but it would have be a lot easier for her to just change my order instead of putting me through some much frustration. Would be taking this BBB as well.

I ordered an e-gift card for $100.00 on 12/24/16 and never received it in my email. It wasn't in junk folder either. This was a gift for my son's girlfriend. It was completely humiliating to not have a gift for her on Christmas because I never got it. Called customer service on 12/26/16. I waited on hold 15-20 minutes to talk with a person. She couldn't figure out why I didn't receive it, put me on hold to get her supervisor, and disconnected the call in the process. I called back in, waited forever again, and 2nd person said she would email the gift card again. Put me on hold. I waited over 30 minutes and she never came back. Called back in. Waited 40 minutes before getting a rep on the phone. I was explaining about never receiving the gift card and he hung up on me.
I was frustrated but still trying to be nice. I wasn't cussing or yelling or anything, but still very unprofessional on his part. This is how you treat your customers??? Called back in and got 4th person who said she would email it again, but it would take 24 hours to receive it. On what planet does it take 24 hrs to receive an email? I never got the first one, why would I assume I would get this one? I asked to talked to her supervisor and currently have been on hold 45 minutes waiting for supervisor. I am 3-4 hours into this and no one has helped me. I don't know what I am supposed to do. Just let them keep my money??? I am feeling like I got completely ripped off and would have never expect this from a company like Macy's. This is ridiculous. I will never shop at Macy's again!!! You don't have anything that everybody else doesn't have too. There is nothing special about your store. Your customer service is beyond ridiculous!!!

I ordered a Denby teapot in November on sale from Macy's. At first it was on back order, then shipping in January. Today, Christmas, Macy's emailed me that they canceled my order. I checked and they are still selling this Denby Heather Teapot and will ship it in 6 days. Macy's just did not want to standby their sale price and free shipping! Shameful to do on Christmas Day! It was a Christmas gift to my daughter. Horrible business!!!

My order of 3 identical wallets, Fossil card holders was a nightmare when they arrived. They were in an unpadded plastic envelope. They are each supposed to come in a metal box. Wallet 1 in a dented box. Wallet 2 in a box with no lid. Wallet 3... nowhere to be found until I opened dented box of Wallet 1. Lo and behold Wallet 3 thrown in that box too! And they took forever to be delivered. The packing slip had a place to enter name and ID of who packed the items. Of course it was blank. I called customer service. Hung up on once. Second try... I was told 'sorry' and guess what? The survey I asked to complete was "not available ". What a surprise! Macy's makes every other delivery I have ever received look perfect next to their totally unacceptable delivery.

I contacted customer service after receiving a scheduled payment notice for the statement balance. Included in the balance was a 12 month-no interest promotion that I was paying separately with weekly installments. Customer service supposedly stopped the pending withdrawal and also turned off automatic withdrawals per my request. Two days later my account was debited for the entire amount. I called customer service again to request a reversal and was told it would take 8 business days and they were sorry for the error. I requested to speak to a supervisor who agreed to call me with the progress in a week.
I am currently out $2500 through the Christmas holiday due to an error by an associate. But they are SORRY, so I forgive their stupidity. I will be contacting the BBB and the States Attorney General office to file a formal complaint. My bank will be notified of the fraudulent activity to my account. I will see to it that everyone knows about my dissatisfaction with Macy's and their incompetent team. Now I will return the mattress and buy from a reputable store and cancel the CC after 20+ years. Purely disgusted but they are sorry.

We bought a $50. sweater 2 days ago. We were given a 'gift' of a Macy's Money Reward Card with a value of $5. ($1. for every $10. spent). We were told it was a special promotion gift. Nice! Right? NO! My daughter didn't like the sweater, so we returned it the following today and asked that the purchase be put back on our credit card. They only returned $45. back to the credit card!! Saying they had given us a card worth $5. on a future purchase. We were shocked. I took the card from my wallet and told they we didn't want it, if that was what kept them from giving us a full refund. They refused! Macy's earned $5. from our purchase. Unless you are CERTAIN that you will not return your purchase, you need to refuse the Macy's Money reward card offered to you, or you will lose money. Also, the reward cards have a 1 month validation limit! BEWARE.

The problem started a few weeks ago when I returned a pair of shoes I'd bought online that didn't fit within the return window. I had paid online with my credit card and fully expected to receive a credit back on my credit account like every other major store does. Instead, I received a gift card for the refund amount even though I never consented/requested that. I don't want that because that means I am basically still paying for the shoes/interest on my credit card even though I no longer have them until I buy something else and "transfer" it over. I was mad, but I said, "Fine, I will just put it toward something else" thinking it was perhaps my fault for not checking the "credit to my account" box or something that many stores have on their refund forms.
So, I found a chair I wanted online. I paid for it with a combination of the aforementioned refund gift card and my credit card. I received notice the chair was shipped on 12/10/16. Days went by and no shipping updates were ever uploaded and it looked like UPS had never received it to be shipped in the first place. There is NO online contact information for customer service except a generic phone number. I called on 12/21/16, was on hold for over 10 minutes and reached a rep who spoke THE WORST ENGLISH IN THE HISTORY OF THE WORLD! Usually they just have thick accents but are usually proficient but this sounded like we were acting out a comedy skit. She finally understood the chair was never sent nor received. She offered a credit. I said fine, but DID NOT WANT ANOTHER GIFT CARD. I said I wanted the refund on my credit card, NOT a gift card.
I verified several times. She said yes, it would be credited to my credit card. Having no faith (what can I do?), I waited to receive the confirmation. Received that today, saying it will ALL be credited back to a gift card, even though not all of it was purchased with a gift card AND I said I did not want a gift card countless times. So now, interest will be continuing to accrue on a pair of shoes I returned weeks ago and the spill-over balance for a chair that was never shipped while I wait for another couple of weeks to receive this GD refund gift card/store credit I never wanted in the first place! I've been making online purchases at Macy's for about the past 12 years and only have to occasionally return things and this gift card practice is new to me. I don't know who is responsible for this decision, but it has decided for me that once I use this thing up (in person, at the store this time), I will never, never, never buy from them again.
They already can't compete with other high end department stores for online shopping, regarding shipping costs and customer service. This just pushes me over the line. AND the funny thing is, this would have never been a refund if you'd had ONE person in customer service who could have said, "I'm sorry about the chair--I'll get one sent back out immediately!" We both could have won but instead, you just showed me what a soulless big-corporate company you are. The forced gift card refund practice seriously needs to be investigated as a credit scam and I foresee another class-action lawsuit in their future if they don't rectify it.

Errors in website led to order cancellation by Fraud Protection Dept - though CCard was charged. After hour on phone w/ Fraud Protection (based in Philippines) order was reinstated incorrectly resulting in 3 days delay, TWO additional identical charges to CCard and error in reinstating order - and ANOTHER order cancellation. Last chance: three days before Christmas and another hour with Fraud protection lead to order reinstated correctly BUT despite my pleading did not expedite order, resulting in delivery date post-Christmas and additional charge to CCard. Finally one additional hour with Customer Service to cancel my order. I will NEVER use Macy's online again.

I called customer service three times because I was not sure why I was being billed over 65 dollars. I was unable to get into their website and they were unable to reset my password by email. I called twice to try to understand why I was having these extra charges on my account. Two women that spoke with heavy English accents could not tell me what the content was. I figured I paid for a learning lesson for 65 dollars. I paid them. Called back again for a third time, and was unable to even identify the woman's name after I asked for it twice. I thankfully canceled my card and will never buy from Macy's again. I will tell my friends this experience too. Buyer beware!

I really used to like Macy's. I have been a VERY loyal customer over the past 20 years. Used my Macy's credit card, and paid my bill on time every month. But something has gone terribly wrong. It started about 2 years ago and has escalated just recently. For whatever reason, they have allowed fraudulent activity on my account. There was one very large charge about 2 years ago, which I caught and notified THEM about. No problem, they took care of it. In fact, I caught it so fast, they stopped the shipment before it was delivered. I saved them a chunk of money.
Fast forward to Oct., 2016. Another large charge came in that was not mine. I got an email about it and immediately cancelled the order and called Macy's. They told me to destroy my cards and they would send new ones. The next month when my bill arrived, there were two charges, from different zip codes (neither of them were even in the state I live in). These charges were made between the time I called about the previous fraud and the time I received my new credit card. I called their fraud line and they said they would investigate - no problem.
Next month (now) I get a late bill with late charges and interest charges for the fraudulent charges. To top it off, I had placed a Macy's order online, WITH MY VISA CARD, not a MACY's card, and they cancelled my order. I tried again with my PayPal account and they cancelled again. Mind you, these orders were going to MY address which they send my bill to every month. Unbelievable. I called and they said they could not verify my information. But somehow they validated the thieves' information? They cannot stay in business approving fraudulent purchases while denying legitimate ones. They have some big problems and I'm afraid they will be out of business soon.

I am very pleased to share that I contacted Mr. ** office (President and CEO of Macy's) via email and his office called me immediately to address and resolve the matter. Cathy, from Mr. ** office, listened intently to my horrible experience and reassured me that she would be looking into it and take steps to ensure this didn't happen to other customers. They also refunded the entire amount of my purchase immediately AND sent me a gift card for the amount of my purchase to spend as I choose. I was VERY impressed with the immediate response - and even more impressed by how this issue was resolved. Because of how Cathy handled this matter, I am once again a LOYAL Macy's customer - I may not order items online anymore, but I will continue to shop in their stores. Thank you, Macy's, for being right by me :-)
Original Review
I placed an order online with Macy's - to my horror, when I checked status, their system said the items had been returned?!? I never even received them at my front door - let alone returned them! Instead of re-ordering them and going through that hassle, I thought I would let the refund post and then go buy them at the store. When I didn't receive the refund to my credit card for several days, I called their customer service department to check on the status. The agent reassured me that my refund was posted and I would see it in 3-5 business days. I waited again. MY REFUND STILL DID NOT POST so I called customer service AGAIN. The agent said he looked at my account and the refund was issued and I just had to wait. A couple days later, I called again. The agent told me my refund was in process. I refused to take their BS anymore, so I asked to speak with a supervisor.
After being on hold for over 20 minutes, I finally spoke to a supervisor. She was also adamant that the refund had been issued so I told her to 3-way me to my bank and we could verify. While we were on hold with my bank, she shuddered something about "I think I see what happened". So, we ended the call with my bank and she said that the shoes were returned in the store and I received a gift card for the refund?!? Are you kidding me?!? I have called several ties and you're just now figuring this out??? Obviously, THE ITEMS WERE STOLEN AND SOME THIEF WALKED IN THE STORE, RETURNED MY SHOES AND GOT A GIFT CARD. She said she is going to see what they can do and call me back in an hour.
Well, if they don't issue the refund ASAP, I am disputing the charge with my bank - we can do this the easy way, Macy's or the hard way. Either way, I will get my money back! And with all the theft that's taking place (especially during the holidays), you would think that they would require a signature for deliveries? I WILL NEVER SHOP ONLINE WITH MACY'S AGAIN. BEWARE - THEY ARE CLOSING STORE AFTER STORE. I think that's a sign that they are going out of business. So, why should they care about being right by their customers???

I ordered 4 Apple watches on November 23rd. Two of the watches shipped within a few weeks, the other two were back-ordered until January 3rd. They DID NOT notify me to tell me they would not be here for Christmas. After waiting a week after receiving the first two watches, I called them and that is when they told me they were back-ordered. These watches were Christmas gifts. They SHOULD have notified me. Today, I spent 8 hours locating and ordering, from Macy's, the two watches they said were on back-order. The whole process has been a nightmare. I had to order from two different stores to get the watches. Dealt with some really great employees, and some that were very frustrating. I will never order from Macy's again.

Please be advised when shopping online at Macy's. I ordered a few Items for Christmas and charged it to my credit card. I WANT EVERYONE TO KNOW because Macy's fails to tell you that you will not only have a hold on your card for the full amount, you will also have an additional hold for each transaction that is shipped separately!!
ALSO, if there are any changes that need to be made in your order (such as wrong city listed in shipping *customer service's fault) or they charged you the wrong amount on shipping costs etc. MACY's will RECHARGE YOUR CARD THE FULL AMOUNT AGAIN INSTEAD OF SIMPLY REFUNDING YOU THE DIFFERENCE. Making several holds on your credit card and affecting your spending limit.
PLEASE BE CAREFUL OR BETTER YET, DON'T shop with them at all. This is not the way to treat customers. Especially during this time of year. SHAME ON YOU Macy's. For being a billion dollar company you should find better ways of resolving customer service issues and refunds without recharging them several times changes are made on their order.
Also, hire helpful PROFESSIONAL customer service reps. When I calmly called your customer service department for the first time to raise the issue I had with my credit card holds, your rep pretended to have a bad connection and proceeded to consistently press the "hang up button" as if the call was going in and out. As funny as it sounds, it's incredibly juvenile and obvious she didn't want to help. Land lines don't have bad connections. It's the oldest trick in the book, for a 2nd grader! Not a service representative of a billion dollar reputable company. You have lost a customer for good. Online and in stores. My experience with your online services and customer service is of my worst yet.
Company Name:

Macy's

Website:

http://www.macys.com/