Consumer Reviews and Complaints

Back on May we order new trampoline. Ordered it Kmart online 6/1/17. I received email that the order is ready for pick-up. We went to the store they tell us that the order is not. 6/8/17 a reminder to pick up the order, 6/10/17 again to the store. Order is available for pick up since end of July. Till today I calling the customer service but not give me answers neither for the order or refund. Finally yesterday customer service sends an email that the order was pick up day 6/16/17. Are not how because I never when try many times to talk to the manager of the store but nothing no one in the store give me answers.

I was in line waiting and one of the cashier name Jennifer approach me and said "you only have 1 item. I can help you over here" and she rung up my item and I swipe my debit card and the receipt didn't print and she call other idiot like her and ask if my payment went thru their system and she said she need to charge me again and one of the stupid store manager name Sam, she approach me telling me that the first charged is gonna get drop and they will only charge me 1 time.
But 1 week after the $102.49 still not in my account and they said wait till another week and see if it went back to my account the next day after my purchase I went back to Kmart to return the item I purchase and to refund my money. So I get back $102.49 back to my account but I still need another $102.49 that they steal from my account. This is why I don't like shopping at Kmart. I'm always having trouble with their staff. Kmart by Redwood city Veterans Blvd.

On 8/22/17 I placed an online order with Kmart for beach items. A beach umbrella, towel & chair. On 8/24/17 my package arrived (via UPS) but in it was 3 heavy cases of cat food & a gas can! I called customer service right away to tell them I received the wrong order. I was told by the customer service rep that my options were to return the box to a Kmart myself or take it to a UPS location for return and they would email me a label to print out. Really? I was in disbelief that they would make such a suggestion for THEIR error. I told them that I would do no such thing. Not only because they had no idea if I even had the means to travel to any Kmart... on top of the fact that the box was extremely heavy... but simply because this was an error on their part & they should take full responsibility & send UPS back to pick up the package!
They arranged to have UPS come back out & told me I'd receive an email letting me know which day. In the meantime I was out of my beach items! I was told I would have to re-order them & for my inconvenience they would deduct 5% from each item. I was also told that when they received the package back to their warehouse I would be issued a full refund for my original order. Reluctantly, I placed an additional order as I needed the items for my beach trip. Unfortunately, the chair was no longer available, which was a disappointment, so I just re-ordered the umbrella & towel. That order arrived, correctly, the following week as well as UPS to retrieve the package (by the way, I never did receive notification by email when UPS would be arriving as I was told I would).
Fast forward to 9/3/17, I called Kmart customer service to check on the status of the return & my refund. They had no record of a return. I was then asked did UPS leave tracking info with me. I told them I wasn't sure I could find it & couldn't remember the exact day they came but since Kmart was who arranged the return of the package from my home that they should have some type of electronic record of it as well. After being put on hold several times I was told by the rep that they located the tracking number & it showed that UPS had picked up the package from my home on 8/31/17 & my refund should be processed in 48 hours. Instead, I received an email from Kmart the following day acknowledging that I called but that they had in fact NOT located the tracking number (or return) so I would have to provide them with that information.
I was too frustrated at the time to deal with them & took a few days to gather my bearings & was hoping for better news the next time I called. Tonight, 9/6/17, was a complete horror story with Kmart's customer service. I spoke with 4 different reps who each found a way to eventually disconnect me!! The first rep I spoke with started out very nice & understanding after I explained the situation. He said he didn't want us to end the call with me unsatisfied. (He failed miserably!) He even went as far as to begin to process the refund. When I asked him what the total of the refund would be (so that I could verify he was refunding the right order) I realized it wasn't the correct amount & that he was refunding me for the second order I placed instead of the original! Remember, the original order included 3 items (umbrella, towel & chair) that was FULLY paid for but didn't receive!
I placed the second order (spending MORE money) but only received the beach umbrella & towel because the chair was no longer available. So in essence, I was being shorted the amount of the chair I originally paid for. When I tried explaining this his entire demeanor changed. He became rude & was no longer customer friendly. It was clear he had reached the peak of his training & no longer knew how to accommodate the call. He placed me on hold & I mysteriously ended up being connected to the Spanish speaking department. I hung up & called back. I get the 2nd rep & now I'm more frustrated than ever as each call means explaining the situation all over again. This time I asked to speak with a supervisor. I was put on hold as I was told a supervisor was being located. When the rep got back on the line I was informed I was being transferred to a supervisor.
I was so relieved to finally be able to speak with someone with more authority who could potentially fix my problem with ease. It wasn't so. A few seconds later I was met with a dial tone. Refusing to give up I place a 3rd call. I get a rep by the name of Vincent. He was very accommodating & pleasant. I thought the call with him was going quite well. It seems that he may have even already knew a bit about my plight... perhaps by notes left on my account, by talk amongst the customer service reps in the office or both. Either way I felt confident this was the last call I'd have to make & that my refund would be on its way. I was placed on hold for a few minutes after being told he was going to try & process my refund. However, when he came back on the line it was cut off & I was yet again, listening to a dial tone.
I call back a 4th time, I let the new rep know I was disconnected several times & that I'd like to speak with Vincent, the last rep I was speaking with. She blatantly did not honor my request... she said "I'm sorry ma'am could you give ME your order number". I can't remember being more frustrated & angry than I was in that moment. I had no more kindness or patience left & I let more than one profanity slip out. Still, the call was heading in a positive direction. With Rep #4, I also got up to the point of being told I would have my refund processed. She even verified the correct refund amount.
When she said she wanted to put me on hold I almost begged her not to. I couldn't deal with another disconnection after being so seemingly close to my refund yet again! I decided to take my chances and allow her to place me on hold. And as fate would have it, after a few minutes, the call disconnected. My efforts for my refund have ceased for the night but I intend to get in touch with the corporate office tomorrow. My treatment by Kmart is absolutely inexcusable that started with THEIR error. This experience has left me with no desire to do business with them again.

My son and daughter-in-law received a bassinet as a gift for their premie. They had a boy and the bassinet was pink. They went into Kmart to exchange it and were told there are no exchanges without a receipt and the receipt has to be within 30 days of purchase. I told them to let my husband (pappy) handle it. He called corporate who told him no exchanges or returns without a receipt and it must be within 30 days. Both my son and my husband said the people they spoke with were extremely rude. So, I called the corporate office and asked to speak with the CEO. I was told "NO!" and hung up on. I guess there are a lot of unhappy customers out there asking for the same thing.
So, I called back and asked for customer service. I politely explained my situation and was told the same thing. I asked if there was any way to file paperwork or something for an exception. I was told no but this lady was very pleasant. I asked her name. It was Gail. When I receive nice customer service I like to make it a point to let the retailer know so they can notice that the person facing the public is doing a good job. Gail did her best to help me. She told me that while I could not return or exchange the bassinet that she would give me $65 in points so I could go to the store and get one. My grandson was about to leave the NICU and come home. She told me to give her a minute to log the call because they get audited and need to make sure they justify the reasoning. She also told me to wait 24 hours before I go to the store so she is sure the points would post.
I went to the store yesterday and when I went to check out the points weren't there. The manager on duty called the points department for me on their phone so I could talk to them. I was on the phone for an hour and a half trying to clear up this issue. The points department could not see a log of my previous call with Gail. Since the call was to corporate the representative (Saudia) said it may be better if I call corporate back. I explained that I was at the store and my items were sitting there in check out and asked if she could get a manager and possibly help me. I was continually put on hold.
So many times that I called the corporate customer service back. I spoke with Marcy this time. She checked my rewards number and told me the same thing that Saudia was telling me. There was no record of the call. After I explained my issue/situation a third time Marcy told me that it was against company policy to help me and she doubted this woman (Gail) would have given me $65 in points and she was NOT going to give them to me either. But Marcy can look up the logs by the phone number used when placing the call. So, after close to an hour and a have she found the log from Gail using my phone number. She now could see I was not telling a lie! Marcy issued the credit. I checked out my items. I will NEVER step foot in a Kmart or Sears again!!

I purchased an item on July 17, 2017. It was my first purchase from Kmart. I attempted to return it with original receipt on August 17, 2017. When I arrived at the store I went directly to the customer service desk. There was no one there. After waiting 10 minutes I didn't see any workers anywhere so I decided to look around a bit. When I returned to the service desk I gave them my item and the original receipt. She said I could not return this item because it was more than 30 days. (It was actually 31 days). I asked if I could get a store credit. I was told, "No returns or exchanges after 30 days". I asked if I could exchange the size. I was told, "No returns or exchanges after 30 days". I asked if I could speak to a manager. She said "Nope. No returns or exchanges after 30 days". That was my first and last purchase from K-Mart. Beware of their strict return/exchange policy before you make purchases. I wasn't and now I am stuck with a top that does not fit me.
How do I know I can trust these reviews about Kmart?
885,230 reviews on ConsumerAffairs are verified.
We require contact information to ensure our reviewers are real.
We use intelligent software that helps us maintain the integrity of reviews.
Our moderators read all reviews to verify quality and helpfulness.
For more information about reviews on ConsumerAffairs.com please visit our FAQ.

So yesterday I was looking for coupons because I really like good deals, and found one for free girl's sunglasses at Kmart value of 6.99. The Kmart nearest to me was located in Desert Hot Springs California, I live about an hour from there but I was already going down there because my Mom had a doctor's appointment so I decided to tag along. I've never been someone so depressing before. I walked through the doors and it reeked of stale pizza, dirty water, and who knows what else. It was just an unpleasant sight. The employees were not helpful whatsoever. I asked one lady where do I go to redeem my coupons and she said one thing and another said something else. Eventually I found the customer service desk where people bring their items back. After already waiting 10 minutes for someone to come and help me, I was told to go and get the girl's glasses which were the value of 6.99.
After doing so I came back and had to wait another 10 minutes to be served. Then I was told that they don't accept online coupons here but after arguing for another 10 minutes they finally agreed to take the coupon. Then apparently the computer wasn't ringing it up so they had call the manager which wasted another 15 minutes of my time waiting for her to come down. But apparently these glasses weren't the right kind because the manager said that they didn't have the special barcode on them. I pleaded with them that I called to confirm that Kmart takes this coupons and I could get any girl's sunglasses but they said no and kept arguing with me it was like talking to a brick wall. So I decided to just leave because this was just a huge waste of time. But then they wouldn't even give me my coupon back! I decided to call corporate and tell them about my terrible experience.
I finally got someone on the phone but they were extremely rude calling me "sir" even though I'm a woman. I corrected him twice but he kept doing thinking it was funny. I tried to tell him but he just said "I'm sorry I don't know how to help you with your problem." I asked if Kmart had an email I could contact he said no, I look and they don't. Worst experience of my life, I never been so grateful to have a Walmart in my life. This is why I'm pretty sure there's not that many Kmart left in the world. Absolutely the worst!

Terrible. I went to my local Kmart with 3 tops to return with the receipt and tags. I was told two of them were not on the receipt, they were all on the receipt with the same numbers on tag and items. When this idiot at school scanned them in she claimed they weren't in there. I asked for a manager who said maybe it was that the receipt was cut off at the left but the numbers were still there. Then he asks her "Can you return them!" She says, "Not without some proof of payment." I guess a receipt with correct items isn't proof anymore if the ** computer system doesn't work is not proof enough?
Brain dead. Everyone in this store is brain dead. They have their own little dictatorship here. The woman was very rude and told me sarcastically to have a nice day. She gave me a store credit for the one top without even asking me if I wanted a credit to my card. I bought this 2 weeks ago. These people don't give a ** about their customers. My email receipt was not given. I had trouble to OtterX in the past month at this Farmingville store. They messed up my email receipt and I had to return and buy everything back twice. The clerk failed told me I had a 10 dollar credit. Once I force these people to return my merchandise I will never shop here again except maybe online. They don't care about the customer at all. I called the 800 number to complain and they said someone will call me back and give me a return/credit hopefully. Let's see if it happens or not. I predict bankruptcy for Kmart soon if they continue to scam people this way.

I purchased a k-gro heavy duty 100' water hose 7-8 yrs ago, I kept orginal receipt and packaging. My hose failed so I took it to the nearest Kmart 50 miles from my house (my local kmart has closed down). It clearly states on the package and I quote ''backed by the ultimate LIFETIME warranty, if the hose ever fails at any time Kmart will repair or replace the hose at no charge, simply return the hose to your nearest Kmart with original packaging.'' Unquote.
I was told by a customer service rep. in Danville Va on 8-5-17 that the warranty was good for 30 days and I had to go through the manufacturer to get the warranty taken care of, NO that's not what is stated in the warranty on the package. Anyhow she would not do anything, customer service at the corporate level will not do anything either. No wonder kmarts all around are closing, personally the way they conduct business I hope they all go broke and fold. They need to learn what CUSTOMER SERVICE is, not make it up as they go. Anyhow I wish them what they give every one of their customers - NOTHING - and good riddance, never again, hope everyone else does the same.

Horrible experience, I am so mad, what is wrong with this people. I got an outside umbrella from them a little more than a month ago. Online order, wasn't what I wanted it to be, so I put it back in an original pack and decided to return it. I was shocked when they told me I can't do it, I was like 6 days late, ok whatever, so I told them to give me a store credit, DOUBLE SHOCK, they can't do it. How is this possible, never heard of such a thing. It didn't say on my receipt No store credit, we all so used to our regular rules, no return after some time, I kind of get it, but no store credit???
I ask to see the manager (Burbank store) she didn't even bother to come and see me. I am going to make sure they get someone else to that store to be able to face a problem. I contacted corporate, nothing, all they do is apologize, I even told the guy, to stop apologizing, made me more mad, so anyway they definitely lost a customer, and I am telling everyone DO NOT even waste your time. We have Walmart and Target. Both very very good stores, perfect customer service. Kmart will not see a penny from me.

Since we don't normally shop with them, we had no idea of the issues Sears Holdings was having financially or with keeping items in stock. We learned after our experience. We ordered a $444.71 pool from the online site on July 6. We learned from UPS the order was damaged. We ordered a pool from Kmart on July 6. We learned on July 9th from UPS that the order had been damaged in transit. We checked our order through Kmart's website and saw the order had been canceled. We called the Kmart/Sears Customer Service Center on the 10th and asked if a refund had been issued. We were told it was and to wait "3-5 business days."
We were told Kmart never had a pool for us and canceled the order. We checked the website and saw the pool showed as still in stock and was reduced $50 lower than what we paid. We asked why that was and we're told is was because the website had not been updated. So, it was updated enough for a price reduction but not quantity? They say they never shipped one, but UPS notified us it was damaged. We figured then that was a bad sign of how this was going to be handled.
We waited patiently as long as the man. Then we called back to let them know the money was not there and that there is an issue. We were then told the refund was not issued on the 10th and that it was issued that day and we'd have to wait again for it. We patiently waited the timeline that person asked and nothing happened. We called and spoke to Carol yesterday 7/20. Carol told us a refund still had not been issued and that she would issue one and try to expedite it to be in our account for this morning. Once again, it's not there. She said the new refund she issued can take until the middle of next week. This seems like an endless cycle!
Even getting a supervisor has been a hassle. The first time we asked for one, we had to ask THREE times for one. After a lengthy wait, we asked if a supervisor was coming to the phone. In response, the man asked "You want to speak to a supervisor?" Then, we were told Carol would call us within an hour yesterday. We waited two hours and called back. We were fussed at for not waiting the hour. We explained we had waited two hours, twice as long as requested, for her call and asked "What else are we suppose to do?" We have talked to many customer service people regarding this. Many of them did not have a good grasp of English. We have put in a lot of time and effort. All of these people give us a different story and ask us to wait. There is no consistency, just chaos and confusion. Wait 3-5 days, 5-7, 7-10. This has been a very frustrating process.
We charged this to our debit card. On a tip from a friend, we called our bank this morning to dispute the charge. Suntrust is going to pursue it for us and hopefully we will have our money back shortly. It's a shame Kmart/Sears couldn't step up and resolve the issue for us, but we learned a valuable lesson... do not shop with them again!

My mom bought my son a pair of Wrangler khakis and sent them to him at college. They was the wrong size. He left the tags on them. When he came home I took them to exchange them for the right size. Kmart would not exchange them. We didn't have a receipt. I would have shopped some while exchanging the pants. I will never go there again period. This is one reason Walmart has taken over. I would have had no problems there.

I purchased a Kenmore fan on 5/31/17. I didn't open it to assembly until 7/8/17. There were parts missing so I got my receipt to check out the return policy... 30 days. I called the store to see if I could possibly still return/exchange the fan since it was only a week over 30 days. No way.... they said... 30 days is it. And they seemed to say it in delight and offered no other solution for the missing parts. Just told me there was nothing they could do.
They didn't even refer me to Sears. Well I guess they didn't do that since mostly all of Sears stores are closing. Pretty much like they will probably be closing too. By the way, the person who answered the telephone just said Hello. I thought I had dialed a residence since she didn't say K-Mart. Anyway, the 30 day return policy is pretty bad. It should be longer like most other stores and it should include the option to get a store credit. I would have gladly taken a store credit. The K-Mart store is located at 95th and Pulaski Ave., Oak Lawn, IL 60453.

I'm writing this review because I read the other ones on here and some just don't make any sense. If you know there's a 30 day policy on returns then yes after 31 days they do not accept it. If you know that is the policy why would they bend the rules for you if it's not a part of the policy? I understand the whole customer satisfaction but some of the reviews are just common sense answers and I ask a customer even agree with them on not accepting it after 30 days. IT'S ON THE RECEIPT PEOPLE. Not a hard concept at all. Stop trying to get things done in your favor. If they bend the rules for you then they have to bend the rules for everyone else and that just defeats the whole purpose of having a policy then. Yes I have had a few bad experiences but I got them resolved.
I also saw another review about a customer buying pretzel bites with holes in them and a picture attached with the whole top of the wrapper missing. It's very obvious that anyone with common sense would see that the bag was torn before the purchase was made and see holes in the bag and that the pretzel pieces would have fallen out. That was just ridiculous. Whoever wrote that review wrote a lot of nonsense. There was nothing wrong with the way the supervisor responded either if he asked you if you would like to return it. Yes it's 99 cents but what else is he suppose to do. Offer more than you paid for? He also thanked you for making him aware of the situation and that still wasn't good enough.
Some of you are just ungrateful and want everything done by you. I've worked in retail and I understand their point of view and I am also a customer so I understand both sides. If you all had a store with policies, you wouldn't want anyone bending rules and trying to get any and everything for nothing. Right is right and some of you are just never satisfied with anything. That is all.

I purchase my wedding rings with the Bellflower Kmart store. When receiving them on Wednesday evening after returning home, the rings were the wrong rings. I order the gold rings and they send me some cheap silver rings. I had no choice but to use the silver rings because the next day was my wedding. I am so upset. I can not wear silver. They make me itch. When calling the store they told me I had to have everything that came in the package, and my husband took the tag off the ring when placing it on my finger. Never will I order again. But I did get points from the rings so I have to use them. Then I am finished with Kmart. Going back to Walmart.

Today I tried to return 2 ladies shirts to the Kmart in West Orange, NJ. There was only one worker at "Customer Service" and I had to wait 1/2 hour for my turn. Finally, I attempted to return the shirts and they would NOT allow me to do it because they said it was 31 days past the purchase, and the limit was 30 days. I had the receipt and everything was in order, but they refused to take the shirts back. I explained that a family member had been in the hospital and I could not get to the store. So... the shirts ended up back home again and I will NEVER EVER go to Kmart or Sears again. They do not even deserve one star.

I shopped on 06/16/17 at 10:29 AM at store number 9528 at which time I purchased curtains. I needed more curtains for my windows because I didn't buy enough. I called to find out if they had more curtains in the store so I could go and get them. The Kmart representative put me on hold and went and looked for more curtains. She came back and said am I sure I bought them there because they don't sell that brand at Kmart. I said I am sure. She then put me on hold again and went to look again. She came back in about fifteen minutes and told me the same thing. At that time I told her I was online looking at the curtains that I bought at Kmart that they said they didn't sell. Unfortunately it was the same brand different model. I asked her if she could go to her computer and look at what I was looking at in the hope of resolving my problem so I could finish with my windows. She said, "I have to help a cashier" and she would be right there.
I waited and waited and waited then all of the sudden my phone gets disconnected. I called back, someone else answered phone and acted like she didn't know anything about situation. I said whatever I find that hard to believe. I am on my way to give back my curtains that I bought at Kmart that they have no record of with receipt in hand. I will never shop in the Kingman, Arizona Kmart again. I also hope no customer is ever treated this way again. Thank You for letting me share my bad experience.

Apparently, Kmart's return policy is 30 days. I tried to return something 31 days after purchase and was denied. I had my receipt and item was unused and not damaged. I live 30 minutes away from Kmart so I am not always nearby to shop. I can understand not giving cash back but not be given at least a store credit is unacceptable service. If I was given my refund I would have proceeded to shop in the store and would have spent way more than my $17 return! I will happily shop at Target or any of the other hundreds of store I can choose from. I will be taking my business elsewhere. In this competitive market Kmart needs to reevaluate their policies!! Absolute worst customer service experience!!!

Too long to explain here but do not waste your time and money buying at Kmart.com. We purchase a nice patio set table and chairs. My husband spent 8 hours putting it together to find out 3 weeks later that was rusting already. They have lied to us that will pick up, making me wait for hours in the phone lying that are "processing the return." They made me wait and wait until made me hang up. They use foreign companies to process the purchase and returns so they are the worse and they do not care at all. Please, please buy somewhere else. Here are items we purchased and are junk: Marion 6 Dining Chairs in Brown. Marion Dining Table 028W008835395001. Marion 6 Dining Chairs in Brown ITEM NUMBER 028W007566323001.

Bought a boat trailer wiring adapter. Was a month, or so, before I actually got around to taking my boat out, and using the adapter. Had problems with my trailer lights right off but was unsure what the problem was. A couple of weeks later, I checked them out and found the adapter defective. I took it back, with my receipt and was told... "SORRY, it's past the return date. They basically just told me I was stuck with it... with NO refund, NO store card... NO nothing, except "we are sorry... corporate policy". I talked to supervisors, the store manager and the customer service number they gave me to call. All with no resolve!
Needless to say, Kmart nor Sears will ever get another dime out of me. I hope you all will consider cutting them off, as well! They are hurting financially and have been for a long while... They need to just close their doors if they can't afford to conduct business in a respectable manner! Worst experience ever with a big box store retailer! Very disappointed that Kmart and Sears has come to this!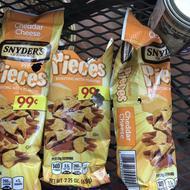 Store: 7749 250 WEST 34TH ST. 1 - I bought some 3 bags of pretzel bites and when I got to the train I noticed the bag I opened had a huge holes and when I looked at the other bags they also had holes. Called the store because I shop all the time and they told me I can return it. Hello why would I do that for 99 cent. The manager then asked, "So what can I do to help you". I said, "For starters check your inventory" and her response was, "Thank you for letting me know".

On 4-29-17 I bought a King Bed Comforter 7 piece set for $87.99 and many other items totaling $299.79. I have had the Comforter on my bed for 3 weeks. I noticed yesterday 6-7-17 the seals are tearing apart. I live alone so the item is not in a high traffic home. Today 6-9-17 I took it back to Kmart and was told since I did not have the original package and 30 days is all the warranty it for expired. The clerk was rude and said that's their policy, I was not informed of their policy until they got my cash. Kmart have you ever heard of Due Process. I will never purchase another item from Kmart, Sears, or any company associated with them. I am glad you're going belly up.
I will pursue my claim in court since I am disabled and have some legal training. Hey, I am indigent and can file for free. So guess what, win or lose I will win and cost you at least 10 times the funds you screwed me out of. So BEWARE GENERAL PUBLIC IF YOU BUY FROM KMART, SEARS, OR ANY OTHER OF THEIR COMPANIES. THE STUFF IS JUNK!

On 4/21/2017 my wife placed an online order of bar-b-que grill as a surprise gift for my birthday (4/29/2017). She paid for assembly of the grill at delivery at the time of purchase. On 5/8/2017, an attempt was made to deliver the grill un-assembled. The delivery driver told me "It will take too long to put it together". I told him my wife paid to have the grill assembled at delivery. He responded, "I asked my supervisor if the grill needed assembly before delivery, he said no". I asked the driver when could the grill be assembled and delivered? He told me, "Tomorrow". The grill never left the back of the delivery truck. It was as close as we got to receive our order.
Since that day we have called every number, talked to several people, sent numerous emails, left VM with Kmart in an effort to ascertain information of the status of our grill to no avail. On 5/18/2017, we received an email informing us the grill would be delivered on 5/19/2017. My wife and I waited all day for the delivery of the grill. It never came. Once again, we made phone calls and sent emails with no resolution to our problem to date.

Kmart return policy is 30 days. I bought something on 4/27. Found out on 5/27 they was the wrong shoes for my new job. Kmart are not on every corner like they use to be. It is 35 to 45 mins. away. So I decided to take them back on 5/29. They told me I was 2 days too late and it is nothing no one can do. I can understand I was a week late but 2 days really. I am a customer for Sears not so much Kmart. I ask if you are willing to lose my business for 67 dollars and your business is already having a hard time. So now I not only done with Kmart I am done with Sears. Customer service is everything.

Years ago Sears hawked the comical but hypocritical axiom "The customer is always right!" For the longest time I not knew Kmart was a SHC subsidiary and was the retailer closing all those stores. Their Return policy is actually cruel. Kohl's is a bright day to spiritless night's difference, and they will take your returns any time or reason. Anyhow, I can't verify other Kmarts' bleak & black but the one I've tripped into many times enough was notably decrepit, mainly morale and happy factor wise. They got the price wrong again, still no POI, not even the check we could read the screen! Then I was double scanned. There's gotta be a better system for getting through the price override stickers because so much time is wreaked.
The bad attitudes and catty are blaring there, employees on some temperamental interference. We noticed it. We also said "no thank you" to all these memberships but were still pressed. Gee, you know, Kmart has some stellar deals but siphons the good they could get out of their name tags at the saddest (over) work. There is the stiffest most unsmiling CS gal, the last petition (felt like such a reduced act) to get a financial transaction was enough to expel any person. Felt like I was some kind of a burden. No more Kmart! I don't want to support their titanic cause anymore!

I was denied a return because it had been more than 30 days. It had actually been 45 days. I had the receipt and the item still had the tags and the original packaging. It clearly could have been put right back on the shelf. The employee was quite rude and did not even offer me store credit. I am never heard of a retail store that is unwilling to listen to or work with the customer to satisfy them. This is very poor customer service.

Terrible checkout time. Waited over ten minutes in line for 2 items. Got to the register only to find they didn't ring up correctly. I left without buying anything. This is the only store in Johnson City that seems to not want your business as they make it too hard to buy anything.

I purchased these curtains at Kmart and as any other person I hung up my new curtains. When it was time to wash them, I followed the instructions for care and upon removing them from my washer the material completely fell apart! Very disappointed, I made an attempted to return this to Kmart with no success. I did not have the receipt because as I put up my perfect curtains I didnt expect the material to ruin in the wash. Kmart manager in the Farmingville NY store did not want to assist me at all. What do I do now? Spent 60+ $ and I have had no help. Not even offered a store credit. HIGHLY DISAPPOINTED how I was treated.

I was mattress shopping and decided to go to Kmart. I stopped in two locations yesterday evening. The Constitution drive location and Fordham drive both are in Virginia Beach. The 1st location when I was in the electronics department asking about the mattress leasing. The clerk stated that they don't do leasing on mattress though they have little signs posted on the mattress that say layaway, lease or credit providing ways to purchase. Though I didn't bother to question him cause it seemed that he was more interested in fixing shelves than attending to customers needs. On my way out I did see a manager and asked her about the leasing. She stated pretty much the same thing that they don't offer leasing on mattresses.
So I decided to try location #2 though this time there was nobody in electronics department to talk to. The only sales clerk I saw was in shoes hanging signs. When I asked her a question, she abruptly answered with a what like I was disturbing her. So I left that department, grabbed the few items that I needed, and headed to check out.
I find it pretty shameful that with the economy being the way it is and with people needing jobs. Those few that I dealt with had no desire to do their jobs. I am extremely disappointed in the service I received. This is not Kmart that I have been doing business with for years. Along with the merchandising if you are going to offer lease agreement for certain products I suggest that you have better signage and to train associates on the programs at hand.

I purchased 4 items online for my grandson. Two did not fit. I followed THEIR directions for return and affixed THEIR return label on the package. I then paid 8.65 for postage to return the items. A few days later, the package was returned to me as undeliverable. I called several places. They had a very difficult time finding my order info AT ALL. Finally, after much effort, someone told me he would send me a return label and I would not be charged for the postage. The label never arrived. Finally, I decided to donate the items to charity rather than deal with this company with NO customer service. I did receive further communication in the form of email and phone call even though I made it clear I did not want anything further from them!!

My son received a winter coat for Christmas, which was too small. About a week after Christmas, I tried to exchange it for a larger size, and was told I could not do it without a receipt, even though ATTENTION is clearly a Kmart brand, and they had the larger jacket in stock. My sister-in-law finally located the receipt for me, and I tried again to exchange the coat, but, by now, the larger size was gone. This time, I was told they would not take back the coat, for exchange or store credit, because it was past the 30 day limit. Most stores extend that for holiday purchases, but Kmart. The coat was bought on 12/9/16, on a receipt totaling close to $400 in purchases. Is Kmart that close to being bankrupt that it can afford to piss off a customer dropping that kind of money in their store? I will make sure to tell everyone I know to NOT shop at Kmart or Sears, which also has this ridiculous 30-day return policy.
Company Name:

Kmart

Website:

http://www.kmart.com/