Consumer Complaints and Reviews

Store #4095 employee Anthony... Anthony the manager for that shift time of the problem was 11-26-16 @14:17 pm. I WOULD NEVER GO BACK TO ANY OF THESE STORES. Their customer service sucks ** starting from the employees especially Anthony and then the management!!! I asked to double check my ticket because I felt I was been overcharge and the man Anthony if you can call a person like that a man and he got all crazy on me so I asked for the manager who must be so angry working for this company because he started screaming at me until the police came over he starting acting nicer which I'm sure it was very difficult thing to do for this bold and tattooed man.

Store#4207 at 4923 E Colfax Ave Denver CO 80220-1207 sale associate ** on 11/14/16 time 11:05. She was rude as I was checking out my products. Her cell phone called in and she made me wait until she was finish texting to the caller. This isn't why she getting paid by the company to have personal time on the clock, please correct this issue.

I went in Dollar Tree In Minnesota in the Midway area store number 1295. Standing in line I heard the Associate named Dennis complain to two customers ahead of me that he was tired of them not dividing their merchandise. I mean he literally was talking down to them, the two in front of me had to be in their seventies, I am 63... Then it was my turn, I had a small cough and I turned my head and covered my mouth away from him. He stated "cover your mouth. Don't come near me with your germs." I said "excuse me?" He stated "cover your mouth!" I told him I did and I asked him what was his problem. He stated to me "I don't have to wait on you. Go somewhere else." I told him I was not going anywhere and not re-standing in line. I then proceeded to tell him that he was a very rude and nasty person and how rude he was to the people in front of me and that he never needs to work in public line.
He was loud and boisterous. Again telling me he was not going to wait on me. By now a supervisor came out named Jennifer, who asked me to come over to the next register. I refused telling her I was not going to gather my belongings and go now where because she had an idiot for an employee. She then took my merchandise to another register and rang me up. In the meantime this insect of a human being continued to harass me. Other people came forward telling the supervisor he should have been fired on the spot! She agreed, that she saw his behavior was unacceptable. I told her he should never work with people in public. He was not customer service material. She again agreed and gave me corporate's number...
She told me to start there so that something could be done. I doubt very seriously if anything will ever be done. Dollar Tree simply does not have good feedback from customers... He again accosted me and said have a nice day sarcastically. Any good customer service person would have not have done a minute portion of what this idiot did, and would have been able to diffuse a situation rather than to escalate it!

I am making crafts for a local homeless craft show. I purchase a few items that I needed to exchange for others, ie: pens, and floral stuff. I did not have my receipt and I could not exchange at the store. The girl was really rude to me. I walked out came home looked on my bank statement found the 3 times I went there and the 2 different stores, I went through the complete request for the duplicate receipts. The email I got back was no receipts??? What a joke! I will not go there again ever!

I have found that Corporate for Dollar Tree will never respond to my complaints about rude employees, overcharging me, and nasty stores in the Jacksonville area. I have visited several stores and they are all the same. Today I had a 10% off coupon (good for today only) but I only received 5% off. I questioned the cashier about the error, she did a sarcastic salute to me and called the manager over who was of no help. It was more about principle instead of the money. I left very unhappy and insulted. They apparently don't care what I or other customers think or how we are treated. It's only a matter of time before another company with the novel idea of "everything's a dollar" will put Dollar Tree out of business by offering good service that customers deserve.
How do I know I can trust these reviews about Dollar Tree?
633,474 reviews on ConsumerAffairs are verified.
We require contact information to ensure our reviewers are real.
We use intelligent software that helps us maintain the integrity of reviews.
Our moderators read all reviews to verify quality and helpfulness.
For more information about reviews on ConsumerAffairs.com please visit our FAQ.

First of all the mgr Richard is a wonderful man who is overworked, and without adequate employees who at best are under the number needed. So when corporate decides to rearrange displaying the grime and filth and the promise every week of it being taken care of but due to the deliveries that plague this store they cannot get it done, and all attempts to reach corporate are useless plus the district mgr.
So tomorrow I will call the Health Dept which I hate to do as ** rolls down hill, and reportedly they were there and passed it already which is wrong as it is filthy and allegedly the district mgr who is said to be great has done all she can with the thread like finances of this multi million dollar company. The manager states its due to low sales that he cannot have more help. Well with empty spaces, and the others filled up with cases of Shasta or diet rite soda due to inadequate supplies of needed items we go to other stores, eg sunglasses, eyeglass chains, and also overpriced candy bars as compared with 99c only stores.

I was charged 3 times for the same purchase. When I told them it shows up on my bank statement and asked if they could credit back the 2 overcharges they said they can charge my card but cannot credit my card. Tried calling the corporate offices but only got a computer that asked a lot of questions. I answered them and still got no response. I think the company better take a look at their customer satisfaction policies in Dollar Tree Forks Township store #4188.

Dollar Tree does not allow carts outside of the store. Good luck getting everything to your car you just purchased!!! I was shopping with my disabled mom at the Dollar Tree in Victorville, CA off bear valley and hesperia rd. We had purchased a cart full of items and on checkout the clerk said "You can't take the cart outside." Was I offered any help? NOPE. So there are no open handicapped spots in front of the store. I have to help my mom walk to the car, leave my items in the store I just purchased, come back, grab a couple bags, run back out and drop them in my car, run back in and grab more and load them. It's ridiculous.
Next time I am dragging the cart outside and if DT wants to call the police I am all for it. My mom uses the cart to help her walk through the store so she doesn't have to use her walker. Not to mention the homeless that are outside the store begging for money and the people hanging out smoking weed blocking the walk ways to get inside the store. I literally got in my car and pulled it up to the main walkway entrance of Dollar Tree and loaded my stuff. If you wanna treat me like a criminal I just won't shop at DT stores anymore. It's no loss to me but you are hurting it for my mom who could spend upwards of $100 per transaction. I have emailed and called and left messages with corporate and still no response. I have left messages on their Facebook page and no response - just straight outrageous and very unprofessional. I'll take my business to 99 cent stores where I can take the cart to my car with the items I just purchased.

Overall the company is well worth its value, however, I've never in my life seen anything like I have here at this store. I'm a regular customer at this store and as we all know in a neighborhood in a local store your face becomes familiar with your local retail store so you develop a relationship with the business and employees. Well at this store you will be shocked!!! The day managers are just straight **. They talk to customers of a different culture as if they are ignorant. They all talk amongst themselves as if the customers never existed. They are rude, hateful, and just plain trash.
I will never return to this store during the day ever. However I will go at night time. There's just something about this one gal who has so much potential and tries so hard to make everyone become a team at this store but she still stands alone. She is nice, positive, and goes out of her way to satisfy a customer. She is in training for ASM but she doesn't get the proper training. The other gals have threatened her in the store, yelling at the top of their lungs at her. None listen to her whatsoever and granted no she's not perfect, she makes her mistakes, but I've never seen someone so young take on all this heat from her fellow employees and still stand to even go to work.
She's so determined to grow within the business. It's unbelievable. They should recognize what type of person this little girl is and her skills before it's too late and another person from a different business see her and recognizes her will power to grow, and steals her for their own business. Her CSR skills are most definitely OUTSTANDING.

I was waiting in line at the Dollar Tree store on 2nd Street in El Cajon, CA. The cashier was sooooo rude. She gave me my receipt and change back. She just pushed it into my hand so I stood right there to count my change out loud. I didn't want to be shortchanged. Before I was finished the cashier told me that I had to move because the person behind me needed to use the machine to pay for her greeting cards. I looked at the person behind me and said, "I'm sorry but I need to count my change." She said that she understood.
When I saw that my change was right I told the cashier that she should count back customers' change to them. She just looked at me. I went outside standing waiting for my ride when other customers came out and told me that the cashier was talking about me to the other cashier in front of all the customers saying that I was so rude and I have no right telling her how to be a cashier, that I don't have to shop there any more. The cashier's name is **. It was on August 31, 2016 at 7:03 p.m., Dollar Tree Store #5502, 400 N. Second St., El Cajon, CA, 92021-6446. I would like for someone to contact me concerning this matter.

I was at the Dollar Tree in Eden Prairie Minnesota. On Friday, August 19th around 7 pm, there was a short dark hair lady that was the manager. I looked at her name tag and it said 'Shelby'. She said she was the manager on duty and there was a young boy that was doing the balloons with a name tag that said 'Zaden' and he was no more than 11 years old. Blowing up the balloons using the helium tank and called the manager Shelby mom. I thought that it was 18 years old or older to work there.

On July 27th - 2016, at the Dollar Tree located 562 Central Avenue in East Orange New Jersey. I've been trying to contact the store by phone for a good two months since July 27th no response yet. Today is August 31 2016. I paid the assistant manager change and I ran out the store, he ran around the corner, left the register and grabbed my arm and said that I am shoplifting. He assaulted me by grabbing my arm! He told me not to go in the store no longer. I've been in the store a dozen times before he did this. Obviously it's discrimination! I saw the clerk in the street the other day everytime, he sees me he gives me the finger! Obviously he's pretty, deranged but he is still employed by Dollar Tree store! 347-500-7155.

Thank goodness for this opportunity to rant - I want to get on with my evening and let this go. That said, I actually enjoy shopping at the Dollar Tree. There's lots of fun, cheap stuff I might not have found elsewhere. However, their refund policy (which it isn't, actually) is beyond horrible. In reality there are no refunds. Period. Yes, you can do an exchange and last time I shopped there I asked about this policy. I was assured that it's okay to exchange an item as long as it's an "even exchange." Fine, I thought. Wrong! What "even exchange" means to you and me does NOT mean the same to Dollar Tree. I went to exchange some craft items and thought some candy would be nice. I was told I couldn't make that exchange. "Why?" I asked. Because they can't give ANY money back at all and my original items that I wanted to exchange were taxed and the candy wasn't. Oh, I see.
In order to do the exchange I was forced to buy another item so that I was over the non-taxable amount and then they'd be able to give back change. Great. As far as I can tell this is really about Dollar Tree keeping their accounting practices easy. Unfortunately, no thought as to their customer's time, frustration and satisfaction factors into these practices at all. Add to that a manager who was intent on winning the "define even exchange" contest, a middle aged male cashier telling me "rules are rules" and then having the gall to tell me to "have a nice day" and you get the picture. My question to Dollar Tree is: just how many rules do I need to memorize in order to shop and yes, do exchanges with you? And why are these unnecessarily exhausting exchange ordeals even part of your business model? Anyway, I'm glad to have the 99 Cent Store to go to instead - you can do actual returns with minimal hassles. Adios, Dollar Tree!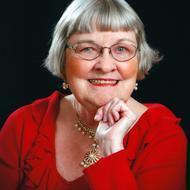 I was in a perfect mood when I went in to pick up my online order. First of all the clerk can't get your order. The manager or assistant manager has to. She was on lunch. So as usual I had to walk around while they got back. Then when I picked up my order the assistant manager accused me of having a bad attitude. By that time I did. The box was in terrible shape. One of the items was broken. Then I call and talk to the Manager and he said he was listening to my conversation and I did have a bad attitude. I told him I purchased a lot online and every time I came in to pick them up I get put on hold until someone feels like getting them from the store room. He finally says if I call first and tell them I am coming in they can get them ready.
That is the first time that has ever been offered. So if you have a pickup order don't expect any service if you just go in. You won't get it. Call first and tell them. Hope that works. Our store doesn't have enough clerks and a lot of those clerks are not trained. Don't go on the weekends at all if you live in a tourist town like I do. And as a final note. His Assistant was just getting back from lunch. Why couldn't he have come out of his office to take care of me. That would have required giving good service. So it is just a crapshoot of what you are going to get when you come into the Lincoln City, OR Dollar Store.

As a consumer advocate, I am attuned to in-stock, cleanliness, clerk courtesy, and ease of traveling through the aisles. Because of deficiencies in those areas, I had to shop a Dollar Tree that was far from my home. However, the store at 256 Harbison Blvd has improved dramatically over the last few months. No more cases of stock clogging the aisles and great customer service. I would like to give special mention to cashier ** who always makes me feel welcome. She keeps her cool and is gracious even when customers throw money on the counter instead of in her hand. Great job in revitalizing this store!

I have been trying to order baskets for a preschool I work at since May 25. I have been repeatedly lied to. I eventually reordered and paid for expedited shipping and still have not received my order that was promised to be here by August 9th. Today I was told you no longer have them in stock. I will be all over social media telling my story about how horrible this company is to do business with.

Very upset that the lady named Elena gave me wrong change back. Bought 3 items, my total was $3.21, gave her $10.01, she gave me only $1.80 back. I said something to her. She said she don't even have any tens in her drawer. The management counted the drawer. She had 3 tens and five dollar spot. They said that she was even with her money. I asked to see video and they said there isn't one. That's nice. I'm a single mother of a 2-year old and get paid daily. I only stopped there to buy something for my son to play with 'cause that's all I could afford to spend. Basically they stole food right outta my son's mouth 'cause I don't have enough to get what he needs. I can't believe they argued with me about it. I will never go to that store again... thanks for stealing my money and my life harder than it is already. Very disappointed with this Dollar store at Ridge Plaza New Port Richey, FL.

I shopped at the Dollar Tree Store in Federal Way, WA, today 7 Aug 2016. I got in line behind an ** woman, the clerk's name was Scott. Just after I got there, a short, blond clerk in another lane pointed me out to Scott. All three started laughing. Scott looked like he was trying extremely hard not to just completely lose it (laughing) while on the job.
I have a genetic chromosome condition, similar to Down Syndrome (but not the same) that affects how my upper body appears and the three of them thought this was the funniest thing ever. When I confronted Scott on this, he said the woman in front of me thought she didn't have enough money and that was why they were laughing. Not having enough money is cause for outright laughter?
I come to that store and spend my money on their product and yet it appears that their business model is to laugh at the customers. This is harassment which is a crime. I guess next time I am harassed at the Federal Way Dollar Tree, I can just phone the local police and have Scott and Co., booked for harassment but I would rather just shop there and have a pleasant experience instead.

This store is so dirty and unorganized. Items all over the floor. The carpet is filthy. It is so junky with boxes in the aisles that it is hard to move around. When it first opened, it was so nice and clean but now it is a disgrace. Please send someone in to clean that place up. I never see a manager walking around the store to check things.

Worked at the New Bedford store located on Mt. Pleasant St. Never have I ever had a person in management be as rude as the manager there. Shellie is her name. She would talk very disrespectful. Always would make comments if I needed her help with something. I never worked in retail before & never ever had been a cashier. Thought I was being hired to work freight, but she said the hours I put done for availability did not coincide with the hours needed for freight. She never even offered me a chance to see if I could work them hours instead put me on as a cashier. She was mean & the other two Asst. Managers were not that much better. There was only one decent one the Asst. Manager Shanika.
For some reason my draw was either short or few times over sometimes in the amounts of $26, $38 etc. I even bought a little container with a sponge to count the money given to me & the change being given back. One time Shellie said I probably gave the customer back their change twice... NOT! She made a comment that I forgot the draw was opened & gave them their change twice. Never ever have I known that when counting your draw you put the money on a scale. I am old school. Like to count by hand. I think they need to have them calibrated to see if they are accurate. There has been times I have called the person in charge when I thought a transaction did not seem right, but they were like "no it is all right" & then when the end of my shift came & time to count draw, lo & behold I would be short & not by a little either.
She just kept making it seem like I was given back too much money. May they should have at least had someone spot me for a while to make sure I was punching the right buttons on the register. But I have been let go. I went to see if my hours were up & Shanika told me I was not on the schedule. I said "I'm not". She was like "Shellie said she was going to call you". I said "she didn't." She said she crossed my hours off the schedule. It has been four days still have not heard from her. She is very unprofessional. A lot of the customers that were in my line had nothing good to say about her & most of them said they were going to call corporate to complain. I hope they did. Hope that there comes a day that you get enough complaints about her & you make the decision to let her go.

Yesterday me and my friend went to Dollar Tree at 9 PM. We have one bag contains below items (items cost $100). 1) Brand new Gillette kit, 2) brand new nose & ear cap, 3) Croma convertible mobile charger, 4) two food parcels. We entered and ask lady associate named as "Shanelle" where can we put this bag. She told us "You can put it here." And once we came back to the billing counter there was no bag. Please help us to resolve this issue ASAP.

This store is HORRIBLE. The idiots that work there are the worst. I have been threatened by a girl (who is extremely obese) with fire red hair name Tracy, and today I find out from the manager Michelle (something) or another that I stole. The ignorant guy I was with believed this ugly jealous hater and gave this woman the dollar and still bought stuff. My feelings are hurt, and I am amazed by the hate that girls who are jealous give other girls. This store in Hugo Ok is not a place I would recommend going to, especially if you don't meet these ignoramus employees criteria whatever that may be, Idk but.. I will NEVER go in there EVER again because of the manager. Oh and I called her to ask her if I could come see the tape of me stealing and she said she doesn't have it on tape. But ok, doesn't matter because it's just a store and they're all dumb. I'm done.

Having just had 4 discs fused in my back, and unfortunately, fighting Parkinson's at the same time, I rely heavily on having a shopping cart at any store I frequent.
Upon walking into the Dollar Tree at 57th Ave. and Miami Gardens, I was shocked to be told that I had to pay to use a Dollar Tree shopping cart, and even more shocked to find out that you aren't even allowed to take the cart out of the store. Talk about limiting the amount of merchandise you are able to purchase! When I called the store manager, she stated that the cashier should have "loaned" me the quarter for the cart?? Well, they just lost a customer for life!

My letter to Dollar Tree, Inc. "Today was one of those unusual days. When I visited The Dollar Tree Store #2095, on 6/17/2016, at 4:25pm, my daughter and I did our normal shopping. Once we approached the sales associate, Brenda, at the checkout counter, I was told loudly and abruptly by the sale associate, Brenda, that I could not ring up my individual sales items and that she was not having it today. So that you know why I'm doing this, as a senior, my bank credit card company allows me to have free service without any fees to my credit card if I ring up ten individual transactions each month.
Brenda, the sales associate, informed me several times, loudly that she didn't want me to come back into her store ever again!! Wow! I have been shopping at Dollar Tree stores for over 10 years! My daughter told her that she had make that quite clear! Customers were looking at her in awe! Two of the customers came out with us and said they were shocked! Shame on Sale Associate Brenda!!
Now, I must tell you, I waited patiently in one line with my daughter for over 5 minutes before the sale associate Brenda came to open up her line. If Dollar Tree, as she claimed doesn't want mine or any seniors business I will place a sign in my church to tell All Seniors that have to make nine or ten transactions to not go to The Dollar Tree stores. Just so that I understand clearly, is this your policy or sales associate Brenda, store #2095, Cedar Hill, Texas, 75104, policy?"
I received a phone call from Mr. Travis **, he wasn't very nice at all, he had no empathy at all! Wow, is Dollar Tree's employees, all like this??? Mr. ** told me that the sale associate told him I had a shopping cart full of things. I ask him did he feel 9 items constituted a shopping cart full of things? For some reason our line got disconnected, at that point. He stated he could hear me saying... "hello, hello" and my daughter, who was listening on speaker phone, saying "Did he hang up?"
His demeanor had an arrogance about himself for someone even when he was being apologetic!! To be fair to Mr. **, he told me he wanted my business. Did he really?? He indicated that he had spoken with the sale associate. Wow, really, and who did you believe?? He kept telling me unequivocally he would not, have his sale associate apologize, period. He said he was doing the apologizing, Wow! Nor would he send me a letter with an apology!
He also told me that if you need to ring up different transactions you would have to make sure there are not a lot of people in line! I must ask you, when have you gone into the Dollar Tree store and there aren't a lot of people in line? I feel they have forgotten the type of customers they are selling to. I feel they need to hire more sale associates!

I was standing in line on the register that was lit up. A lady came up to another registered and told the people behind to come to that register. Then she said I should come to the first person in line. She checked out the people behind me then more stepped in line and checked them out. I left all my things sit because I was treated like **. I was first in line and should have been taken first. So much for consideration and respect. I hope she gets what is coming to her but she will not.

There has been a recent policy change re: carts not being able to go out of the store & into the parking lot. It has caused me to shop there less & to spend less. I am 62 years old. I have custody of a 2 yr. old & a 3.5 yr. old. I put them in the basket & shop the aisles. Now, since no carts can be removed, I'm schlepping the packages & am not able to hold the boys' hands, putting them in danger because of the laziness of Dollar Tree & its employees. What does it take to collect the carts? Part of customer service. My boys had oncoming traffic in two different directions today, with people looking at me like I'm the fool. Very enraged at this change in policy. As I said, I shop there less & spend less.

Well first of all when you walk into the store it is hot! It is hotter inside the store than it is outside. Half of the employees look like they're going to pass out. This issue needs to get fixed ASAP. I love shopping at Dollar Tree but lately, I rather go to dollar general than Dollar Tree due to no A/C and it being so hot in there. You can't even think of what you want to go get being you're all sweaty and almost passing out. IT IS BAD!

I really enjoy going to the Dollar Tree to shop. You never know what you will find. I think if the look of the entrance is dirty will the inside be in the same condition. And yes every time. It really make me hesitate to go in but I want to give the store the benefit of the doubt. Just entering the front door the floors are dirty and grimy, the shelves are messy and unorganized. Areas are full of spilled products. If the customers feel this way imagine the employees who have to work there. I'm sure each ceo or franchise owner can hire cleaning crews at night and enough employees to upkeep the stores during open hours. All I want is to enjoy my shopping experience. Thank you for your time.

I purchase six 40 watt light bulbs only to find out I need 25 watts. I had my receipt and took them back to the store for a refund. "No refunds" said the clerk. "Only exchanges," I told him that he doesn't have the 25 watt I need. He went back to check and as he walked away he said "we have never carried them". I told him they have carried them because we have bought them there. He came back and said there aren't any 25 watt. Now, all this is going on without a smile, an apology, nothing. Just attitude.
I asked him if I could get a merchandise credit and he said "the card machine is down". SO I asked "when will it be fixed?" He said "I don't know". I asked him if I could exchange one of the light bulbs for the coke I was purchasing for my grandson who was with me. He did without saying a word. I didn't know there was tax on the bulbs so offered him the 7 cents tax for the pop. He looked at it and said "it is even $1.07 for $1.07. By this time I am so frustrated I asked him if I could speak to a manager. He said "I am the manager." I said "well that is unfortunate", and we left. I do not recall ever seeing a sign that says "NO REFUNDS". We buy in there all the time and this is the first time I have had to take anything back. If he is the manager, I feel sorry for the type of people that Dollar Tree hires.

I ordered some plush snakes for a preschool field day event and a week later (three days before the event) I was emailed stating that my order was cancelled. I called customer service and they are the worst customer service I have EVER experienced. Here is a summary after an hour of my wasted time:
Three people including management gave me no "I'm sorry", zero sympathy and it was not their problem. I was offered nothing except to a. re-order, spend the money out of my pocket to expedite it, and not receive it till three days after the event, b. have them find a local store and then have me drive there to pick it up - well there is no Dollar Tree near me I would have to drive to another state - plus I would have to pay for them myself - full price, no compensation for their mistake. Bottom line - I was given no compensation for my lost time and I still was out my product. I ordered $155 worth of items from them, and they offered me nothing for their mistake. Zero.
Second, when I expressed my disappointment, the response back was - "Well we didn't charge you for the item, why should we give you anything?" Well for starters, I'm 3 days before my event with 3 year olds and 24 of them aren't going to get a stuffed animal. Now in order to get them one, I'm going to need to go to another store (which I don't have time to do) and pay 2 times the cost plus expedited shipping. On top of that I just wasted an hour on the phone only to be hung up on by management (yes that's right) when my time is very valuable because I am planning this event in my free time, on breaks.
Then, when I mentioned that an alternate item wasn't going to help because - you can't ship it to me on time, and I don't have time to drive to Maryland to get it especially when I am still going to have to pay for it - I then received parenting advice from someone in management who has no kids. She proceeded to again justify Dollar Tree's mistake and why it's not their fault by saying that children that age don't get fixated on one item and another replacement should be just fine. That's when I lost it and raised my voice stating that I couldn't believe what I was hearing. I tried to get her to put herself in my shoes. She then put me on hold three times stating that she wasn't going to talk to me and then finally hung up on me.
Coming from a customer service background - they need their system updated real time to show what's in stock - or at least a notice that it could be out of stock. They need training in treating customers with respect and sympathy. They need their customer support policies updated to ensure no lost customers when they make a mistake. They have lost my business. I'm appalled. I'm blown away by what I just experienced. I'm shaking I am so angry. I will NEVER purchase from them again. I hope you don't.
Dollar Tree Company Profile
Company Name:

Dollar Tree

Website:

https://www.dollartree.com/