Consumer Complaints and Reviews

We went to the Dollar Tree in Los Fresnos, Texas to buy some frames that we needed. They end of being the wrong size, and two of them were broke, so we returned them the next day. We put two back into the wrapping packet, and even used the same plastic bags the clerk gave us. We wanted an exchange for the frames. The clerk Rosa took them out of the wrapping packages, threw one away, and one Rosa told us she gave the plastic bag away to customer with the wrapping inside. Then Rosa told us she couldn't give us an exchange because they were not in the package, when she took them out and threw them away. I'm sure there is video at the store.
Rosa called the manager, Magda. When Magda got there, Rosa "magically" had the bags. The manager (2 weeks) sided with the lying clerk, and telling us we were wrong. We called customer service, and they told us for the unopened exchange was the store's choice, so all we wanted was new frames, that were not broken. Magda didn't want to do the work for the exchange, and said she had to be in the back in the warehouse, instead of in the front with the customers. They kept saying they could not do it, they could not do the work, when eventually they did.

On Sat 5/27 I purchased some bread from store#1264 20800 Hesperian Bl. Hayward, CA. On Monday 5/29 my son noticed the bread was moldy. I returned to the store for an exchange as the package said best by 6/5. I went directly to the cashier and tried to hand her the bread & receipt while I get another loaf to exchange. Before I could finish telling her, she raises her voice and says, "No, I'm not returning this, you should have came back Sat." I tried to explain it wasn't moldy then and the date said best by 6/5. She continues to be rude and accused me of doing this all the time.
I was very insulted and embarrassed because everyone was staring. She was so out of control. Another employee told her to stop. I asked for the manager but was refused. She said she was busy on a lunch break. I've tried to call the manager twice today with no luck. The woman who answered, ** had an attitude as well. The first time I said. "May I please speak with the manager," and she says she's not available. I ask when does she think she will be available. She said 10-15 minutes. I wait about half an hour, try again. This time I get told she's at the register. When I again ask about when I should call back she says 10 minutes with an attitude like I'm bothering her. This is no way to treat paying customers. I would think they would be more concerned about a customer possibly getting sick from moldy food but apparently not.

I purchased a coffee mug marked Royal Norfolk, Greenbrier Intl, "MICROWAVE SAFE..." on the bottom. The ceramic used becomes lava hot after < 1 minute in microwave and causes severe burns when grabbed in microwave.

I think it is irresponsible/unAmerican to sell our national flag made (very cheaply at that) in a country that is definitely a human rights abuser. I realize that China is only looking out for themselves, but why should American businesses uphold that by sending our manufacturing abroad. Three Customers in line behind me gave me the thumbs up when I complained to the cashier. I know it is a matter of $$$$$$ on the businesses part to send merchandise abroad, but when it puts our workers on a unemployment line, is that right? Our #45 POTUS is guilty of this and seems to care less, although bringing back manufacturing to America was one of his campaign promises. I try to buy made in the U.S.A. as much as possible, but it is becoming more difficult. These cheaply made flags... The cashier said they were "flying" out the door... Is really, really shameful.

The Store Manager Rebecca gave her brother who also works there 24 rolls of paper towels for $2.00. When myself and the other 2 ladies in line said, "I'd like a package of those," she replied, "That was a promotional package and we are out." I'm in there every week and I assure you the Dollar Tree has never sold 12 rolls of paper towels for a $1.00.
How do I know I can trust these reviews about Dollar Tree?
789,262 reviews on ConsumerAffairs are verified.
We require contact information to ensure our reviewers are real.
We use intelligent software that helps us maintain the integrity of reviews.
Our moderators read all reviews to verify quality and helpfulness.
For more information about reviews on ConsumerAffairs.com please visit our FAQ.

I was shopping at the Dollar Tree located on Tully Road in San Jose and was ignored by the manager when I needed help, Betty was her name and this isn't the first time I had this happen to me. I was furious and was almost out the door until another employee approached me and asked if she could help me with anything, Now that's customer service! Thank you to your employee Laura. Very helpful and kind. I honestly had intentions of dropping your store but changed my mind after receiving the warm customer service I should have gotten in the first place. So if you can please let your employee Laura know that she's doing a great job!

First of all, My wife is employed with Dollar Tree (against submission policy regarding "Fake" submissions. I can't see any "Fake" about this). Second, this is not a shameless plug for her or for Dollar Tree, but intended to express a consumers perspective about consumer experiences with Dollar Tree specifically. So if this does not get published through Consumer Affairs, I have a copy that I will still attempt to publish through other avenues. I do not qualify for submission, but the only way to submit it was to check the box. So feel free to trash it if it doesn't meet your qualifications or allow you to market to me, I don't want any services from you, I just want to educate the consumer about what I think of corporate Dollar Tree.
I've read many reviews and I understand the law of discontent, that it is more likely that someone will express dissatisfaction than express above average experiences. That being said, I've had it up to my ears with Dollar Tree's lack of respect for the store level employees. I cannot possibly expect anyone to believe my wife's commitments, loyalties, and dedication to her job, but for what I've put up with for the last 6 or 7 years is absolutely heartbreaking.
When she started in I think 2001 as a cashier, it was a GreenBacks All-a-Dollar store. She excelled into a management position rapidly as Dollar Tree bought them out and changed them to Dollar Tree's. Life was okay, she really enjoyed her job and found tremendous satisfaction in retail, occasional bumps and challenges but workable in the life of employment.
For the last 6 or so years, I've seen corporate do everything in their power to strip any job integrity from the store level and convert it to stock value, i.e. the appearance of stock value to its investors. I've seen corporate eliminate any unnecessary expense from the store level like radio, morale building incentives, and dependable support like vacuums, especially adequate labor. All while increasing expectations and demands for productivity. It's no wonder there are so many negative Dollar Tree customer service issues that get submitted to Consumer Affairs.
I've searched and searched for ways to get my message to anyone that gives a rats ** about store level conditions without incriminating myself or my wife, but to no avail. I can't find ANY contact through their web based system that I can anonymously submit any genuine complaint about Dollar Tree's treatment concerning where the real money for corporate comes from, and that's the store level employee. I honestly feel that profit and corporate image is all they care about, and that as long as they can milk a breathing person to serve with all their blood and livelihood, they will continue to strip any dignity from managers and cashiers alike.
The salary wage dispute recently didn't help things either. When corporate was threatened that they would have to pay overtime for salaried managers if the manager made under a certain amount, they raised the starting manager salary to just above the threshold (to avoid paying overtime). Then when the law didn't pass, corporate lowered it back down (to avoid paying anything more). Had the law passed, and they kept my wife at her previous salary, my wife would have easily made double plus because of overtime (not in Dollar Tree's interests I'm sure).
The problem here is that of expectations from corporate at the store level. Over the years they have added intense amounts of clerical documentation that the managers are responsible for yet they have also cut the amount of labor they are allowed for anyone on the hourly scale. So the manager now has to do such unreasonable amounts of labor to fulfill corporate's expectations. This creates a very unbalanced "Win-Lose" situation where corporate wins, and salaried managers lose.
I get that people need to make a living, and jobs are necessary, but every angry, abusive, defiant, ignorant, loud, and aggressive manager can be blamed on corporate greed. They milk every bit of time and effort out of the salaried managers because they know if they demand 80 to 90 hours a week out of loyal managers, they can get it and not have to pay one dime of compensation for it.
Just a few short years ago, the salaried requirement was 55 hours a week for a manager, now it's 60 or 65 hours a week I think, with zero increase in compensation. Looks good in the egg head corporate office, but reality is that it takes commonly 70 to 80 hours a week of reasonable (based on the quality of employee) effort to complete what corporate is demanding. I find it totally logical that Dollar Tree store managers are frustrated, stressed, upset, angry, and enraged. How do they release it? On the customers and family. Believe me, I've prayed and hoped for years now that there was some way to get my wife the hell out of Dollar Tree management. She is upset, angry, frustrated, definitely overworked, and way under compensated for what she does.
So for all the consumers out there, take your chances shopping at Dollar Tree. Most likely you will experience negative customer service. Once I thought they were a great company, but now my opinion is that the only reason they push those thumbscrews so damn hard is to get the flashy stock image that their company appears hot. Yet the revenue really comes from the employees that are literally killing themselves to serve Dollar Tree. Quite pathetic if you ask me, and not flattering at all.
So yes, I've been in many Dollar Tree stores that look like a bomb exploded in them because they don't provide enough resources to get quality employees or enough labor to get done what needs to get done. On top of that, they then expect the managers (salaried remember, they are required to work as long as it takes to get the job done) to pick up the slack and contribute all the necessary time to work without logical compensation to get the job done. Angry, insulting, unresponsive customer service? Yep, blame corporate greed and disrespect for store level employees for customer disrespect, anger, insults, maybe even violence at Dollar Tree.
I'm furious about what my wife has to go through to make her store look so good. I want my wife back. Dollar Tree has imprisoned her in the throngs of corporate expectation. I still cry often wishing there was a way that she could love her job again, she used to. Even now, with all these frustrations, she still delivers amazing customer service. If you don't believe me, just visit any Dollar Tree, then visit store 2645 in Providence, Utah when she is there, which is likely. I would think that any deep investigation into Dollar Tree would reveal criminal behavior from corporate, but I suspect that this would become Coup de tat and my wife along with all the other store level employees will suffer and lose at the hands of corporate greed. Great how our culture can accept such a win-lose situation as this.

We have shopped at The Dollar Tree in Runnemede, N.J. for years and it has been a great store but over the last year it has become a horrible place to shop. The employees and manager there are Nasty and rude to customers. You ask them where something is and they just can't give you a decent answer, when they see a customer looking for something they turn and walk the other way so they would not have to answer your questions. When Checking out there are lines of up to 15 people and the manager will walk by without opening another register. The floor area is cluttered just waiting for someone to fall. The store is dirty and looks like it has not been cleaned in a year. Dollar Tree would be smart to just close this store because they have lost half of its business. Where is the district and regional managers to let this stuff go on here.

I work at a public high school as the prom coordinator. Our school's prom theme this year is Wish Upon a Star. Dollar Tree had some really cute 10 inch star shaped pillows that played "Twinkle, Twinkle, Little Star," when you pressed on them. The prom committee was SO excited! They thought the pillows were very cute and would make a nice favor to put at the back of the chairs. In fact, they chose these pillows over other items we were going to have custom made. We needed to order over 400. We were told that once the store called us, we had to pick up the stars within a week. Because we were approaching Spring Break we were hesitant to place the order immediately, worrying that we wouldn't be in the school when the phone call came, and that the stars would end up being shipped back to HQ. So, we waited until after Spring Break, then ordered the stars and awaited Dollar Tree's phone call.
When we were finally called, we were told there were 17 boxes and we need to come get them ASAP. We borrowed a 20 foot moving truck and excitedly took it to pick up our 17 boxes. Each box was surprisingly small. That should have been our first clue, but it wasn't... After loading the boxes and getting them back to school, we opened one and were instantly disappointed. They are not 10 inch stars. They are more like six inch stars (from point to point... at a stretch). They are nearly half the size of what we ordered and will not sit up as a back cushion for the chairs at prom. On top of this, more than half of them are broken and do not play "Twinkle, Twinkle." I went back to the website to see if I had misread the post. Nope, ten inch stars.
When we called Dollar Tree to see if maybe we had been shipped the wrong product, we could not get anyone to call us back. When we finally did get in touch with someone, after continuously calling for about a week, we were told we needed to wait to speak with someone in particular who could tell us whether the ten inch stars actually existed. Another few days passed. We called back. The customer service representatives we spoke to couldn't figure out what went wrong. She kept asking us if we wanted the six inch stars. We wanted to know if the ten inch stars existed. She couldn't tell us. After several more days of not getting anywhere when we called Dollar Tree, we went back to the website. The post had been changed. It no longer advertises ten inch stars. They are now advertised as being 7 inch stars (which is also misleading, because they ARE smaller) and there are no 10 inch stars.
After weeks of trying to figure out if we had been sent the wrong item, or if the item had simply been mis-posted, we hear no apology from Dollar Tree for the inconvenience, and no compensation from Dollar Tree for the lost time, and investigation that ensued because we couldn't get anyone at Dollar Tree to figure out what had happened. In fact, today, I spoke with the head of Customer Service who basically told me that it was not Dollar Tree's problem that it will cost us money to have them returned to the store, and that I should bring them in a few boxes at a time if I wanted a refund badly enough for them. We are a public high school and do not have unlimited funds. I am just a teacher and I already spend enough of my own time and money working for nothing. To be told by a business that I should spend more time and money to correct their mistake is just appalling.
Not to mention, it is now too late to order a replacement for the prom. We have wasted so much time trying to sift through Dollar Tree's disorganization, that we are left with no time. I will not be shopping at Dollar Tree in the future and I will be posting this review on any other review sites I can find. This was not the response I expected from a local business. I can not believe that Dollar Tree is content ripping off a school.

I am amazed by the stunning and increasing lack of concern (and possibly even the contempt) that Dollar Tree and its associates have for customer service. Though the dollar is spent, apparently the buck doesn't stop there. I had to search high and low, relatively speaking, for an address to contact that had another designation besides reviews for articles sold on, or technical issues had with the online store. The more necessary feedback forms are conspicuously absent and I know that they were there once upon a time.
I am not the adversarial type or a complainer. In fact this is only the second complaint I have lodged with Dollar Tree in 30 years of shopping you. However,
it is definitely warranted in this situation. I will not be keen to come back despite any "benefits" involved if things like what happened today continue. We all deserve to have better; especially if we're paying for it. The Laurel, MD 20707 / Route 198 Location was visited. It was the early afternoon and store traffic was high. This, of course, will naturally create some tension. Customers were reaching over each other and checkout lines were constantly building and extending back to the aisles. When I assumed a place at the check stand/service bay to the side of the store, that's when things got heated. I took my proper slot in line and moved along with the others as soon as it was available to do so. At one point I was "stuck" between the cash registers at the junction of station 1 and 2.
A woman directly in front of me took a brief moment to ask a question about the product she was purchasing (which is or at least was a customer's basic right). Unfortunately due to her accent the cashier did not immediately understand her and had to ask for clarification. The manager, who was already cagey and maniacal in how she paced the floor, reacted by inserting herself between them and telling the customer to "move on". (I don't know if she completed her purchase.) Then, at only a fraction of a second afterward, when the certainly bewildered lady ahead of me was still stepping off, I was told to move on by a younger male cashier because, "He (the customer behind me) needs to move up and we have to keep the line moving." Was I supposed to rear-end the already traumatized person in the lead?
I said "Hi" to my cashier firmly and calmly (which was a feat given how annoyed I was). She replied with the same but nervously jumped and fumbled in handling the items taken. She did her best to be cordial despite all of it and was. She, Anna, is an older woman who is classically trained in how to cashier/serve customers and a very nice person to boot. She is to be commended and is worth 10 of the other scanty few that were working the location. She did a thorough job in ringing me up; but with all the hostility brewing I exited in a huff and forgot two items. I'm unsure as to whether or not I paid for them. The receipt may have been deposited in a second bag left behind with those two pieces.
I would like for those things to be given back in one way or another since they were only forfeited by having to "get the ** out". Also amends could be made in part by bringing in and retaining the appropriate number of cashiers. This may literally be the 1000th time that I have walked into your large flagship store (at any time of the day, week or year) to find a massive throng of shoppers with only two to three cashiers present. If the store has 6 check stands then why do they not use 6 of them at least occasionally? Even during the Christmas Holiday we've had a hard time finding enough cashiers. It would be much more your fault than the customers' if they can't be processed in an efficient manner.
Maybe the huge mega-corporation you've become is still somehow too miserly despite its prosperity to add a few more part-timers when needed. Maybe you
have and will continue to take us for granted as no one can beat your dollar deals and the attraction of cheap stuff is just too great for the public to resist. And this is not ageism or elitism speaking but just a sad fact of sociology. The Millennials you've had on staff have almost always been the most awkward, thoughtless or downright rude members. All store personnel would benefit from customer service training but the Millennials REQUIRE it. They've not had the
grooming that the rest of us grew up with.
Frankly, I don't expect you to care. I don't expect you to improve - at least not permanently... And I don't even expect that you will issue a $2 credit for the items I lost. Given all the complaints floating around about you (including those on your own Facebook page) I don't expect a proper response at all. What is being done for you in furnishing this letter of complaint is the issuance of a "heads up" to know what will be placed on sites such as ConsumerAffairs.com and with the Better Business Bureau. There needs to be more of a record so that we haven't suffered in total silence.

I just came from Dollar Tree located near Bay Meadows RD and Phillips Hwy 9:50 am and one register open many customers in line, a employee standing with another employee at another register talking. Why not open another register to accommodate customers.

Went to store 2522 at 8:15am. The store was closed even though they were supposed to open at 8am. Employee inside stocking saw me standing at the door completely ignored me and went back to stocking. I banged on the door to get his attention and he went and got the manager, who I thought was going to open the door, instead yelled at me for banging and saying they having problems with the safe and can't open. So let's NOT put a sign in the window saying why stores not open, have the employee ignore the customer and have the manager hiding in the office. Worst customer experience I ever had. I will never go there again.

I have seen the best mgr Colin, go to a much better job, and three mgr's since come and go in the last two years or less. This store is dirty. I cannot get to items as the boxes are everywhere and supposedly all the mgrs in town were to show up this early AM to unload. One clerk only. The floors are filthy due to the fact they have a contract with a bad outfit, who is not cognizant of the reason they are hired. It's a high crime neighborhood and this does not help as they come in and steal right and left. I go there and spend about $50 a month. I cannot reach the company nor anyone to discuss this. Next I will see if the health dept can do something. It is dirty, dirty, dirty.

This happened at the Dollar Tree in Mableton Ga, number 713... I was putting my items on the checkout line for the cashier. I did not notice my 3 year old son put his slipper with the items. Next thing I knew the cashier threw the shoe at me!!! She stated very rudely, "your kid's shoe!!" I was like "I'm so so sorry he had to put it up there." I was so mad. The more I stood there the worse I felt. Then my 7 year old son was messing with the shelf and she rudely gets loud and says "REALLY..." I looked right at her and said "WHAT." She looked back at me and said "NOTHING." I knew right then we were gonna have words. We did have words and for any kind of customer service like that I want nothing to do with. I did nothing to be treated like that. I'm still fire angry right now. I will never shop at that dirty, awful customer service store again...

I went to Dollar Tree to buy 3 items. I couldn't find the other one so I settled on 3. I went to check out and the same nasty filthy mouthed cashier was there. I paid for my purchase, took my receipt and left with that saying "You can't do that" while giving me an evil eye. She got to go. By the way, their corporate office is in Chesapeake, VA.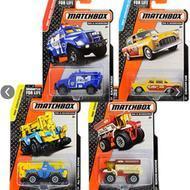 They never have items that I am looking for in stock. The customer service mainly managers don't want to be bothered to help the customers, very nasty attitude, always only one register opened at a time. You wait on the line for 30 minutes or longer. Horrible, horrible service. I spend a lot of money in Dollar Tree stores and the one on Rockaway Boulevard in Ozone Park 11417 is all of the above and I refuse to go there and spend my money. If you rectify the situation I would be more than happy to spend my $350 a week in this store.

This occurred at store #4346 located in Gulfport, MS in the Crossroads Shopping Center. My husband and I were in the store to do a bit of shopping and while doing so we heard a team member announce that they were unable to process any credit/debit/EBT cards due to their phone lines being down. This is totally understandable, and a situation I fully sympathize with given that I worked in retail for 10+ years; and I instantly felt for their position knowing that there were bound to be customers who would get upset over the news never mind that it wasn't their fault. I was prepared to see some uninformed folks in bad moods. It's par for the course. However, I was not prepared to be treated in such a manner for simply existing.
I was walking down an aisle that happened to be near the employee area when two employees walked by me to get to that part of the store. Was in the middle of the aisle at the time and a bit in the way since the aisle had been vacant upon turning down it. I tried to move over to give the employees room to walk by. When I did, I said, "Excuse me," by way of apology for being inconvenient, but neither employee gave me enough time to actually move over (I was slow due to a minor leg injury sustained the day before), and they nearly knocked me over (easy to do given how unsteady I am on that injured leg). One very angrily said "excuse me" when I failed to make way quickly enough and the other laughed, telling her, "You're in a mood today!" as if it was funny that they nearly knocked me down.
Now, maybe the first employee misconstrued my tone when I said "excuse me" due to her being in a foul temper (again, I can't fault being in a state given the headache having the phone lines down must have caused), but that isn't my problem and she shouldn't project her bad experiences onto others. I should have stayed and asked to speak to a manager, but I was too flustered and upset so my husband and I simply left.
There is no excuse for this type of behavior. What if I had been more seriously injured or unstable? Even if I hadn't been hurt at all it was uncalled for, and to crow with delight over fellow employee's rudeness to a customer is outright terrible. This team needs to be retrained or at least lectured on the importance of treating people with respect. I know that it was probably a rough day for these folks, and I feel for them, but that does not give them a pass on treating others poorly. I will never enter this store again. And I will advise my friends and family from doing so, as well.

I shop at the Dollar Tree at the Brick Town in Chicago, IL. Since the law of using reusable bags, that store won't bag my purchase. They hand over the bag so I have to do it myself. It has happened on numerous occasions.

OK so this complaint dates back to summer of 2016 to present. I'm complaining about the Dollar Tree store in Las Vegas on Charleston & Bruce, the worst customer service I've ever received at a Dollar Tree, and I love the Dollar! This store leaves a bad taste in my mouth. Let's go to last year, they have a wannabe security guard (he is no security, just the only male working at Dollar Tree) he thinks he runs the store. He is no manager. My fiance go in the store with our dog, he is immediately told to leave, my fiance stated that my dog is a service animal they proceed to ask for paperwork (which is illegal) because for one you do not have to show such sensitive documents, and secondly if they knew so much dogs do not have any "registered Numbers" or "IDs" if they're service animals. Well NONE of them wear name tags, they refused to give up their names.
The guy threatens to fight my fiance. Harassed my fiance around the whole store, cursed him out and they 86ed him from coming in. So in return, my fiance told them he would "be back with my girlfriend" in some odd reason they took it as a threat. Which was not a threat at all, he said this because he cannot quite communicate as well as me. He wanted me to ask why the 86ed him and to get their names, as well to speak to the manager. So I tried to do just that, all the employees were playing games, no one knew their names and one lady was so defensive, see this is in a ghetto, drug-infested homeless area, so she took it as a threat when my fiance said he would get me thinking it meant as a fight. They expected a ghetto woman to come in going off. No I went in there calm and collected and just wanted answers and names.
So I in return did call corporate. No answer, no response I feel like that don't care at all I refuse to let this go. I feel as such my dog and fiance are being illegally discriminated against I will take action! So last night my fiance went in the store NB again with our two dogs, which the other dog is in training, here goes the fake security again, harassing and cursing and just being downright rude told my fiance not to come back. Why? We are hardworking, tax paying citizens, we don't go in there stealing, breaking things, being loud nor obnoxious, because of our dog we can't come. I will file a lawsuit, and go to the humane society, the state attorney, this is unlawful and not right. I need answers and I need justice. I will not stop until corporate does something about their rude employees at this store, and they need to be taught laws regarding this sort of situation. So please contact me ASAP. Or I will move forward. Thank you.

I went to Dollar Tree in Winter Garden on W Colonial November 2016. An employee name Subreena always says curses at me when my kids and I go there. She got rude and nasty with me in front of her manager Dan and their corporate office did nothing about it. On Jan 17, 2017, my kids and I went to Dollar Tree and I turned my camera on so I can prove that Dollar Tree train their employees to be rude to their customers and condone their customers being spoken to and threatened any kind of way. I went to go get my items and went in the supervisor Deborah line and checked out.
As my children and I were walking to the front door, Subreena burst out and said "No edges" to my 11 year old who have thin hair and she and I began arguing as I had a right to defend my child. She picked up a trashcan owned by Dollar Tree aiming it and about to throw it at my children and I. She cursed me out calling me fat, flabby arms, **, etc. She said bad things about my minor children in their face. She spoke bad about my mother. Deborah the supervisor did nothing.
I called the store many times, left feedback on Dollar Tree website for complaints, left messages on a voicemail that state they will return your call and here we are almost 2 months later and no one haven't called me back to apologize or acknowledge that they received my complaint. Dollar Tree is not a safe place to go. It's a place to go if you want to be talked down to, stressed out, threatened and receive bad customer service. Oh by the way, Subreena still work there, she may curse you out next and pick up Dollar Tree trash cans to throw it at you and your family. She may talk about your children too and try to fight them. Dan the manager don't care, he is just there for a paycheck. Dollar Tree corporate just want your dollar for their items. No customer service AT ALL. I do not recommend anyone to go back to Dollar Tree in Winter Garden, the worst place ever. I regret ever going there.

In November of last year I ordered a case of lavender scented bleach from Dollar Tree through my online account with them. A month later I realized I didn't get it but because of it being the Christmas season it escaped me to call them. Now to be fair I did get an voice mail from Dollar Tree telling me my item had been damaged so the order got cancelled but that was AFTER I posted a bad rating and my negative experience with them on their site. They wanted me to pick an option to solve the mix-up. Granted it wasn't until February that I recalled independent and called them. They said "Refund or item". I choose item. But a week or so later when I opened the box they mailed to me, guess what? It was a case of vanilla creme cookies! Not my case of lavender bleach. So I said "Forgot it. I will keep the cookies and do my online shopping SOMEWHERE ELSE."

This company operates out of a tactic of corruption. Food products are mainly imports that are cheap in quality. Many of these products contain the unhealthy ingredients that made headlines in the past. Overall this is what just about all of the products will contain, is the most dangerous ingredients targeted for removal. Employment at Dollar Tree is unfair. They offer a job with lack of hours. They cut shifts or cancel shifts and when no one shows up for work which is common they then call up someone to come in suddenly on a person's non scheduled day.
They hired negligently. Associates are not qualified, and there is rampant nepotism. Major outbursts and collusion to destroy career are executed. Arguing and outbursts, employee theft is rampant. High turnover is like a way of life. Also there is much discrimination. Human Resources department will take side of the liars in the corporation. On the contrary they turn their heads and act like they don't know what the issues are. There is a theft ring operating in the stores. In regards to many current associates, many are gang affiliated. Rampant shoplifting and no security is also a big issue. There is a big conspiracy going now to eliminate at 198 E98 St in Brooklyn, New York. What was just written applied a lot to this location. They are determined to have their way these associates.

On January 2, 2017 I placed an order online with Dollar Tree. I have been a regular customer at my local Dollar Tree 14034 Memorial Dr. Houston Texas 77079. The money for my order was taken out of my bank account. I received an email stating my order was shipped to my local store and ready for pick-up. On January 13 went to my local Dollar Tree and spoke with the manager. He said my order had not arrived and to return on January 17. I returned on January 17 and waited standing up for 45 minutes to an hour for the manager to find my order. Again he said it had not arrived and if I gave him a couple of hours I could return and pick up the order out of his stock. I called before I returned to the store and he said he would have the order ready when I arrived.
I waited two hours to give him time to pull the order together. When I arrived he stated he did not have the merchandise in the store. He said he could not give me a refund that I would have to do this online or call Dollar Tree. I called Dollar Tree and they stated they would refund my money. However, the refund did not go into my account. Since that time I have called numerous times without getting a refund. They say a supervisor will call me back but this never happens. They even sent an email stating that since I failed to pick up my order it was being returned to the factory. Strange I never had an order to pick up. I will NEVER shop at a Dollar Tree again and will tell family and friends never to shop at Dollar Tree.

Store Manager (Joe) is horrible to employees, not helpful, talks as if he is angry, doesn't treat staff well, which leads to bad environment. The store is located in Delray Beach in the Village of Oriole plaza.

WOW!!! Why did this happen to me. Between 6:30 -7:15 pm on Tuesday January 17, 2017 I stopped by The Dollar tree in Poplar Plaza Shopping center in Memphis, TN to pick up a few items. After picking those items I proceed to the checkout line which was very long. There was a lady in front of me with a basket of things. She also ordered a few balloons. When the cashier finished, cashing the lady out (which was a Male), he (cashier) started ringing my items. Apparently the lady took longer than he realized grabbing her bags. When he bagged my items he placed my bag over there also. While giving him my money for my items and waiting for my change, which I never received, I notice I did not see my bag of items. I asked, "Where is my bag?" Cashier said, "Don't know. That lady must have taken it with her items. Hurry run out there to catch her. Get your bag."
I said, "No, I'm not. That's on you. I never received my bag. I'll just have to go pick up those items gain." Cashier said, "You can't. You are going to have to pay again." I said, "No, I shouldn't. This was not my fault. This was on you. You can give me my money back." I went to get my items stood back in line showed him the items (same as listed on the receipt). Cashier snatches the receipt and one of the items out of my hand and says you have to pay again. I grab the other items, grab a bag and again say, "No I don't. This was your fault not mine." He says, "You need to leave or I am going to call the police." I said, "Go ahead. I will tell them the same thing because I did not do anything wrong." At this time he accuses me of working with the lady who picked up my bag. He calls 911 tells the operator he has a ** woman, in the store trying to take items out without paying he was (racially profiling me).
I waited until the police came in (about 20 minutes). When the police came in the cashier ran to him said something to him. The police walks over never asking me anything (accusing me without asking me any questions about what happened), told me I am going to have to repay for the items. I told him the same as I told the cashier, "No I'm not. I should not have to pay for a SITUATION I DID NOT CAUSE! It's the principle of the matter." The officer says, "If you do not repay I will have to arrest you." I said, "Ok," cause I'm not repaying! The officer and the cashier actually started to bully me. But I'm not an easy target for bullying. I said, "Look at him (Cashier). He looks and acts as if he under the influence." The officer said, "You can't say this." I said, "Really he calls me a thief without cause. There has got to be something wrong with him."
During this heated argument a customer a young man stepped up said to us, "I will pay for her items, give her receipt and her change to her." The officer at this time said, "I'll pay half of it." I said, "This is not the end of this. As far as I'm concerned this should never have happen." Officer tells me I will be Banned from coming into this Dollar Tree again. I said, "Really you're going to ban me from coming into Dollar Tree really!" The cashier and the Officer did not handle this unnecessary situation, which I did not cause in the right way within the realms of justice. This was plain and simple unjust accusation based on racial profiling. Strictly by the cashier and the officer.

The Dollar Tree in Anthony, TX, there is one young guy, he is tall, slim and he is very polite, courteous and extremely helpful. Sorry, I do not have his name. My main reason for commenting today is to say that this store is very dirty. Would it hurt your employees to pick up a broom and sweep up the store, especially the entrance. Most of the time they are just hanging out at the back my the office laughing about what they did the night before. I love Anthony, TX and I would love to see this establishment up to looking nice... It does have impact. Thank you for "reading" me out.

ALL Dollar Tree locations in Aurora CO, have become an extremely a hazardous/dangerous environment due to an outrageous amount of UNOPENED BOXES throughout the store. There are not enough employees to stock these shelves. My 89 yr. old mother used to shop here on a regular-basis, until a stack of boxes nearly fell on her. I would be very careful about bringing the elderly or small children to these stores. I personally have tripped over boxes in aisles. I am calling the BBB & US DEPARTMENT OF LABOR to complain.
I've spoken to the store-managers, and they can't keep employees paying the wages they pay, due to the overwhelming amount of stock that needs to be placed on the shelves. SUGGESTION DOLLAR-TREE: HIRE NIGHT-STOCKERS @ a fair-livable wage, or customers will STOP shopping at your UNSAFE STORES!!!
Dollar Tree Corporate should stop being so GREEDY, or customers will rebel and there will no longer be Dollar Tree Stores.
WAKE UP TO DOLLAR TREE!!! AND PLEASE RESOLVE THIS CORPORATE-WIDE DANGER AND HAZARD TO YOUR CUSTOMERS, which is a lawsuit waiting to happen. PHOTOS: Unopened boxes blocking aisle and merchandise on shelves/ shelves nearly empty. Typical aisles with hazardous boxes blocking shelved merchandise. PS - Every single aisle at most Aurora Stores, completely dangerous!!!

On Jan 4 2017 I entered store #3678 and was totally disappointed. The overall appearance was a failure to recover, a lack of product on self. Having been a mgr in retail for a number of years I was totally shocked. Recovery hadn't been done within the last two or more days and the outs and lights had not been done??? Merchandise was all over the place. I happened to look in the back room and there was stock everywhere. Please address this problem. I probably won't be returning to this unit anytime soon. One unhappy guest.

Store #4170 in Branson, Mo. The store is always out of items but there are boxes of merchandise to be put out. There are never any employees restocking the store. There is only one person on the register so there is always a line. The store is filthy. This store is in an extremely busy area of Branson. I cannot understand why a store this busy is so bad.

I am writing about a Dollar Tree at President Plaza Quincy, MA. I witnessed 2 separate occasions that someone wanted an exchange and an employee told customer that all items are $1 so go ahead and select exchange items. Knowing this, I finally grabbed a few things I purchased and never used. When I came in and requested a return, the lady told me to get the manager who, as soon as I mentioned exchange, cut me off (talking over me) and told me they have a no return policy and exchanges need a receipt, I can check the store policy, and dismissed me. I am perfectly fine with donating the unnecessary items, but honestly I don't like when people make me feel stupid. I just don't like clutter and I'm one of those people who don't keep receipts, my fault, but I don't think anyone from customer service in any field should cut people off while talking without at least saying "excuse me," it's common courtesy.
Dollar Tree Company Profile
Company Name:

Dollar Tree

Website:

https://www.dollartree.com/