Consumer Complaints and Reviews

I just came from Dollar Tree located near Bay Meadows RD and Phillips Hwy 9:50 am and one register open many customers in line, a employee standing with another employee at another register talking. Why not open another register to accommodate customers.

Went to store 2522 at 8:15am. The store was closed even though they were supposed to open at 8am. Employee inside stocking saw me standing at the door completely ignored me and went back to stocking. I banged on the door to get his attention and he went and got the manager, who I thought was going to open the door, instead yelled at me for banging and saying they having problems with the safe and can't open. So let's NOT put a sign in the window saying why stores not open, have the employee ignore the customer and have the manager hiding in the office. Worst customer experience I ever had. I will never go there again.

I have seen the best mgr Colin, go to a much better job, and three mgr's since come and go in the last two years or less. This store is dirty. I cannot get to items as the boxes are everywhere and supposedly all the mgrs in town were to show up this early AM to unload. One clerk only. The floors are filthy due to the fact they have a contract with a bad outfit, who is not cognizant of the reason they are hired. It's a high crime neighborhood and this does not help as they come in and steal right and left. I go there and spend about $50 a month. I cannot reach the company nor anyone to discuss this. Next I will see if the health dept can do something. It is dirty, dirty, dirty.

This happened at the Dollar Tree in Mableton Ga, number 713... I was putting my items on the checkout line for the cashier. I did not notice my 3 year old son put his slipper with the items. Next thing I knew the cashier threw the shoe at me!!! She stated very rudely, "your kid's shoe!!" I was like "I'm so so sorry he had to put it up there." I was so mad. The more I stood there the worse I felt. Then my 7 year old son was messing with the shelf and she rudely gets loud and says "REALLY..." I looked right at her and said "WHAT." She looked back at me and said "NOTHING." I knew right then we were gonna have words. We did have words and for any kind of customer service like that I want nothing to do with. I did nothing to be treated like that. I'm still fire angry right now. I will never shop at that dirty, awful customer service store again...

I went to Dollar Tree to buy 3 items. I couldn't find the other one so I settled on 3. I went to check out and the same nasty filthy mouthed cashier was there. I paid for my purchase, took my receipt and left with that saying "You can't do that" while giving me an evil eye. She got to go. By the way, their corporate office is in Chesapeake, VA.
How do I know I can trust these reviews about Dollar Tree?
742,108 reviews on ConsumerAffairs are verified.
We require contact information to ensure our reviewers are real.
We use intelligent software that helps us maintain the integrity of reviews.
Our moderators read all reviews to verify quality and helpfulness.
For more information about reviews on ConsumerAffairs.com please visit our FAQ.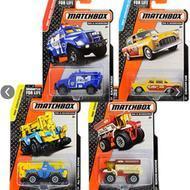 They never have items that I am looking for in stock. The customer service mainly managers don't want to be bothered to help the customers, very nasty attitude, always only one register opened at a time. You wait on the line for 30 minutes or longer. Horrible, horrible service. I spend a lot of money in Dollar Tree stores and the one on Rockaway Boulevard in Ozone Park 11417 is all of the above and I refuse to go there and spend my money. If you rectify the situation I would be more than happy to spend my $350 a week in this store.

This occurred at store #4346 located in Gulfport, MS in the Crossroads Shopping Center. My husband and I were in the store to do a bit of shopping and while doing so we heard a team member announce that they were unable to process any credit/debit/EBT cards due to their phone lines being down. This is totally understandable, and a situation I fully sympathize with given that I worked in retail for 10+ years; and I instantly felt for their position knowing that there were bound to be customers who would get upset over the news never mind that it wasn't their fault. I was prepared to see some uninformed folks in bad moods. It's par for the course. However, I was not prepared to be treated in such a manner for simply existing.
I was walking down an aisle that happened to be near the employee area when two employees walked by me to get to that part of the store. Was in the middle of the aisle at the time and a bit in the way since the aisle had been vacant upon turning down it. I tried to move over to give the employees room to walk by. When I did, I said, "Excuse me," by way of apology for being inconvenient, but neither employee gave me enough time to actually move over (I was slow due to a minor leg injury sustained the day before), and they nearly knocked me over (easy to do given how unsteady I am on that injured leg). One very angrily said "excuse me" when I failed to make way quickly enough and the other laughed, telling her, "You're in a mood today!" as if it was funny that they nearly knocked me down.
Now, maybe the first employee misconstrued my tone when I said "excuse me" due to her being in a foul temper (again, I can't fault being in a state given the headache having the phone lines down must have caused), but that isn't my problem and she shouldn't project her bad experiences onto others. I should have stayed and asked to speak to a manager, but I was too flustered and upset so my husband and I simply left.
There is no excuse for this type of behavior. What if I had been more seriously injured or unstable? Even if I hadn't been hurt at all it was uncalled for, and to crow with delight over fellow employee's rudeness to a customer is outright terrible. This team needs to be retrained or at least lectured on the importance of treating people with respect. I know that it was probably a rough day for these folks, and I feel for them, but that does not give them a pass on treating others poorly. I will never enter this store again. And I will advise my friends and family from doing so, as well.

I shop at the Dollar Tree at the Brick Town in Chicago, IL. Since the law of using reusable bags, that store won't bag my purchase. They hand over the bag so I have to do it myself. It has happened on numerous occasions.

OK so this complaint dates back to summer of 2016 to present. I'm complaining about the Dollar Tree store in Las Vegas on Charleston & Bruce, the worst customer service I've ever received at a Dollar Tree, and I love the Dollar! This store leaves a bad taste in my mouth. Let's go to last year, they have a wannabe security guard (he is no security, just the only male working at Dollar Tree) he thinks he runs the store. He is no manager. My fiance go in the store with our dog, he is immediately told to leave, my fiance stated that my dog is a service animal they proceed to ask for paperwork (which is illegal) because for one you do not have to show such sensitive documents, and secondly if they knew so much dogs do not have any "registered Numbers" or "IDs" if they're service animals. Well NONE of them wear name tags, they refused to give up their names.
The guy threatens to fight my fiance. Harassed my fiance around the whole store, cursed him out and they 86ed him from coming in. So in return, my fiance told them he would "be back with my girlfriend" in some odd reason they took it as a threat. Which was not a threat at all, he said this because he cannot quite communicate as well as me. He wanted me to ask why the 86ed him and to get their names, as well to speak to the manager. So I tried to do just that, all the employees were playing games, no one knew their names and one lady was so defensive, see this is in a ghetto, drug-infested homeless area, so she took it as a threat when my fiance said he would get me thinking it meant as a fight. They expected a ghetto woman to come in going off. No I went in there calm and collected and just wanted answers and names.
So I in return did call corporate. No answer, no response I feel like that don't care at all I refuse to let this go. I feel as such my dog and fiance are being illegally discriminated against I will take action! So last night my fiance went in the store NB again with our two dogs, which the other dog is in training, here goes the fake security again, harassing and cursing and just being downright rude told my fiance not to come back. Why? We are hardworking, tax paying citizens, we don't go in there stealing, breaking things, being loud nor obnoxious, because of our dog we can't come. I will file a lawsuit, and go to the humane society, the state attorney, this is unlawful and not right. I need answers and I need justice. I will not stop until corporate does something about their rude employees at this store, and they need to be taught laws regarding this sort of situation. So please contact me ASAP. Or I will move forward. Thank you.

I went to Dollar Tree in Winter Garden on W Colonial November 2016. An employee name Subreena always says curses at me when my kids and I go there. She got rude and nasty with me in front of her manager Dan and their corporate office did nothing about it. On Jan 17, 2017, my kids and I went to Dollar Tree and I turned my camera on so I can prove that Dollar Tree train their employees to be rude to their customers and condone their customers being spoken to and threatened any kind of way. I went to go get my items and went in the supervisor Deborah line and checked out.
As my children and I were walking to the front door, Subreena burst out and said "No edges" to my 11 year old who have thin hair and she and I began arguing as I had a right to defend my child. She picked up a trashcan owned by Dollar Tree aiming it and about to throw it at my children and I. She cursed me out calling me fat, flabby arms, **, etc. She said bad things about my minor children in their face. She spoke bad about my mother. Deborah the supervisor did nothing.
I called the store many times, left feedback on Dollar Tree website for complaints, left messages on a voicemail that state they will return your call and here we are almost 2 months later and no one haven't called me back to apologize or acknowledge that they received my complaint. Dollar Tree is not a safe place to go. It's a place to go if you want to be talked down to, stressed out, threatened and receive bad customer service. Oh by the way, Subreena still work there, she may curse you out next and pick up Dollar Tree trash cans to throw it at you and your family. She may talk about your children too and try to fight them. Dan the manager don't care, he is just there for a paycheck. Dollar Tree corporate just want your dollar for their items. No customer service AT ALL. I do not recommend anyone to go back to Dollar Tree in Winter Garden, the worst place ever. I regret ever going there.

In November of last year I ordered a case of lavender scented bleach from Dollar Tree through my online account with them. A month later I realized I didn't get it but because of it being the Christmas season it escaped me to call them. Now to be fair I did get an voice mail from Dollar Tree telling me my item had been damaged so the order got cancelled but that was AFTER I posted a bad rating and my negative experience with them on their site. They wanted me to pick an option to solve the mix-up. Granted it wasn't until February that I recalled independent and called them. They said "Refund or item". I choose item. But a week or so later when I opened the box they mailed to me, guess what? It was a case of vanilla creme cookies! Not my case of lavender bleach. So I said "Forgot it. I will keep the cookies and do my online shopping SOMEWHERE ELSE."

This company operates out of a tactic of corruption. Food products are mainly imports that are cheap in quality. Many of these products contain the unhealthy ingredients that made headlines in the past. Overall this is what just about all of the products will contain, is the most dangerous ingredients targeted for removal. Employment at Dollar Tree is unfair. They offer a job with lack of hours. They cut shifts or cancel shifts and when no one shows up for work which is common they then call up someone to come in suddenly on a person's non scheduled day.
They hired negligently. Associates are not qualified, and there is rampant nepotism. Major outbursts and collusion to destroy career are executed. Arguing and outbursts, employee theft is rampant. High turnover is like a way of life. Also there is much discrimination. Human Resources department will take side of the liars in the corporation. On the contrary they turn their heads and act like they don't know what the issues are. There is a theft ring operating in the stores. In regards to many current associates, many are gang affiliated. Rampant shoplifting and no security is also a big issue. There is a big conspiracy going now to eliminate at 198 E98 St in Brooklyn, New York. What was just written applied a lot to this location. They are determined to have their way these associates.

On January 2, 2017 I placed an order online with Dollar Tree. I have been a regular customer at my local Dollar Tree 14034 Memorial Dr. Houston Texas 77079. The money for my order was taken out of my bank account. I received an email stating my order was shipped to my local store and ready for pick-up. On January 13 went to my local Dollar Tree and spoke with the manager. He said my order had not arrived and to return on January 17. I returned on January 17 and waited standing up for 45 minutes to an hour for the manager to find my order. Again he said it had not arrived and if I gave him a couple of hours I could return and pick up the order out of his stock. I called before I returned to the store and he said he would have the order ready when I arrived.
I waited two hours to give him time to pull the order together. When I arrived he stated he did not have the merchandise in the store. He said he could not give me a refund that I would have to do this online or call Dollar Tree. I called Dollar Tree and they stated they would refund my money. However, the refund did not go into my account. Since that time I have called numerous times without getting a refund. They say a supervisor will call me back but this never happens. They even sent an email stating that since I failed to pick up my order it was being returned to the factory. Strange I never had an order to pick up. I will NEVER shop at a Dollar Tree again and will tell family and friends never to shop at Dollar Tree.

Store Manager (Joe) is horrible to employees, not helpful, talks as if he is angry, doesn't treat staff well, which leads to bad environment. The store is located in Delray Beach in the Village of Oriole plaza.

WOW!!! Why did this happen to me. Between 6:30 -7:15 pm on Tuesday January 17, 2017 I stopped by The Dollar tree in Poplar Plaza Shopping center in Memphis, TN to pick up a few items. After picking those items I proceed to the checkout line which was very long. There was a lady in front of me with a basket of things. She also ordered a few balloons. When the cashier finished, cashing the lady out (which was a Male), he (cashier) started ringing my items. Apparently the lady took longer than he realized grabbing her bags. When he bagged my items he placed my bag over there also. While giving him my money for my items and waiting for my change, which I never received, I notice I did not see my bag of items. I asked, "Where is my bag?" Cashier said, "Don't know. That lady must have taken it with her items. Hurry run out there to catch her. Get your bag."
I said, "No, I'm not. That's on you. I never received my bag. I'll just have to go pick up those items gain." Cashier said, "You can't. You are going to have to pay again." I said, "No, I shouldn't. This was not my fault. This was on you. You can give me my money back." I went to get my items stood back in line showed him the items (same as listed on the receipt). Cashier snatches the receipt and one of the items out of my hand and says you have to pay again. I grab the other items, grab a bag and again say, "No I don't. This was your fault not mine." He says, "You need to leave or I am going to call the police." I said, "Go ahead. I will tell them the same thing because I did not do anything wrong." At this time he accuses me of working with the lady who picked up my bag. He calls 911 tells the operator he has a ** woman, in the store trying to take items out without paying he was (racially profiling me).
I waited until the police came in (about 20 minutes). When the police came in the cashier ran to him said something to him. The police walks over never asking me anything (accusing me without asking me any questions about what happened), told me I am going to have to repay for the items. I told him the same as I told the cashier, "No I'm not. I should not have to pay for a SITUATION I DID NOT CAUSE! It's the principle of the matter." The officer says, "If you do not repay I will have to arrest you." I said, "Ok," cause I'm not repaying! The officer and the cashier actually started to bully me. But I'm not an easy target for bullying. I said, "Look at him (Cashier). He looks and acts as if he under the influence." The officer said, "You can't say this." I said, "Really he calls me a thief without cause. There has got to be something wrong with him."
During this heated argument a customer a young man stepped up said to us, "I will pay for her items, give her receipt and her change to her." The officer at this time said, "I'll pay half of it." I said, "This is not the end of this. As far as I'm concerned this should never have happen." Officer tells me I will be Banned from coming into this Dollar Tree again. I said, "Really you're going to ban me from coming into Dollar Tree really!" The cashier and the Officer did not handle this unnecessary situation, which I did not cause in the right way within the realms of justice. This was plain and simple unjust accusation based on racial profiling. Strictly by the cashier and the officer.

The Dollar Tree in Anthony, TX, there is one young guy, he is tall, slim and he is very polite, courteous and extremely helpful. Sorry, I do not have his name. My main reason for commenting today is to say that this store is very dirty. Would it hurt your employees to pick up a broom and sweep up the store, especially the entrance. Most of the time they are just hanging out at the back my the office laughing about what they did the night before. I love Anthony, TX and I would love to see this establishment up to looking nice... It does have impact. Thank you for "reading" me out.

ALL Dollar Tree locations in Aurora CO, have become an extremely a hazardous/dangerous environment due to an outrageous amount of UNOPENED BOXES throughout the store. There are not enough employees to stock these shelves. My 89 yr. old mother used to shop here on a regular-basis, until a stack of boxes nearly fell on her. I would be very careful about bringing the elderly or small children to these stores. I personally have tripped over boxes in aisles. I am calling the BBB & US DEPARTMENT OF LABOR to complain.
I've spoken to the store-managers, and they can't keep employees paying the wages they pay, due to the overwhelming amount of stock that needs to be placed on the shelves. SUGGESTION DOLLAR-TREE: HIRE NIGHT-STOCKERS @ a fair-livable wage, or customers will STOP shopping at your UNSAFE STORES!!!
Dollar Tree Corporate should stop being so GREEDY, or customers will rebel and there will no longer be Dollar Tree Stores.
WAKE UP TO DOLLAR TREE!!! AND PLEASE RESOLVE THIS CORPORATE-WIDE DANGER AND HAZARD TO YOUR CUSTOMERS, which is a lawsuit waiting to happen. PHOTOS: Unopened boxes blocking aisle and merchandise on shelves/ shelves nearly empty. Typical aisles with hazardous boxes blocking shelved merchandise. PS - Every single aisle at most Aurora Stores, completely dangerous!!!

On Jan 4 2017 I entered store #3678 and was totally disappointed. The overall appearance was a failure to recover, a lack of product on self. Having been a mgr in retail for a number of years I was totally shocked. Recovery hadn't been done within the last two or more days and the outs and lights had not been done??? Merchandise was all over the place. I happened to look in the back room and there was stock everywhere. Please address this problem. I probably won't be returning to this unit anytime soon. One unhappy guest.

Store #4170 in Branson, Mo. The store is always out of items but there are boxes of merchandise to be put out. There are never any employees restocking the store. There is only one person on the register so there is always a line. The store is filthy. This store is in an extremely busy area of Branson. I cannot understand why a store this busy is so bad.

I am writing about a Dollar Tree at President Plaza Quincy, MA. I witnessed 2 separate occasions that someone wanted an exchange and an employee told customer that all items are $1 so go ahead and select exchange items. Knowing this, I finally grabbed a few things I purchased and never used. When I came in and requested a return, the lady told me to get the manager who, as soon as I mentioned exchange, cut me off (talking over me) and told me they have a no return policy and exchanges need a receipt, I can check the store policy, and dismissed me. I am perfectly fine with donating the unnecessary items, but honestly I don't like when people make me feel stupid. I just don't like clutter and I'm one of those people who don't keep receipts, my fault, but I don't think anyone from customer service in any field should cut people off while talking without at least saying "excuse me," it's common courtesy.

I have always liked Dollar Tree in my town of Greenville, MS until they built a new store and moved to a new location. It is always full of boxes and you cannot reach the shelves. They are out of stock on everything but have boxes and boxes of unopened stock. The staff does not seem to be happy to work there if you can find them. I do not understand a company that does not care about their image, employees or to the public they want to sell to. I guess it's just the bottom line. I have read other post about Dollar Tree and it seems to be company wide problem. I have tried to shop there but I am done trying to find anything in this store. They need to re-vamp their organization because this is not a local problem but a company problem. Take care of business Dollar Tree before you go out of business. I'm done.

Dollar Tree December 14, 2016 Romulus, Michigan. I HAVE NEVER WITNESSED SUCH AWFUL CUSTOMER SERVICE IN MY LIFE! At approximately 5:35 p.m. today I visited our new Dollar Tree store here in Romulus to purchase a few Christmas decorations. Upon my arrival I immediately noticed the Christmas needs section located in the front left side of the store. I also noticed a fairly long line of customers including adults and children at the first register nearest to the entrance/exit. As I began browsing the huge variety of Christmas items I heard loud and profane language which completely halted my desire to shop. Rather I wanted to understand who and why anyone was speaking in such a disrespectful manner.
To my disbelief and disgust I noticed it was the cashier (Taylor) speaking to a customer regarding something about an individual who had been fired. She continued using profane language including the "b" word, "f" bombs, **... and in the presence of the entire line of customers including kids who gazed at her as she continued using this type of language.
I hurriedly walked in their direction and very abruptly insisted, "Stop that language now! Don't you see these children watching and listening?! Besides you are disrespecting them and everyone else." Taylor replied, "Who are you talking to? These are my friend's kids." I responded, "I am talking to you, and stop it now! It doesn't matter whose kids they are. You are disrespectful to them and to me which is unacceptable! Besides, you have no class or self respect!" She continued mumbling as I mentioned I will be contacting someone in charge. Taylor then said, "She is the manager!" There was another lady on the register next to her who was witnessing the entire exchange of which I still could not believe - if indeed she is the manager, why hadn't she intervened before I did to stop this unacceptable behavior?
Taylor then mentioned she was going into the room (adjacent the registers) - before she "go off in this **" I put my items on the register where Taylor was, stating I was leaving. The entire line of customers had been directed to checkout at the register where the manager was. Taylor walked outside and re-entered stating, "Someone left their keys outside, so I guess I'm not too bad of a person."
I told the manager that I promised her she would hear further regarding my visit. She apologized, mentioned Taylor had been taken from the register and finally acknowledged my promise by saying "Ok." This entire experience is unacceptable including the cashier, Taylor and the manager who was initially condoning this behavior until I intervened.
My concern and question is, what is the stance that your corporation will take on this? Is this the norm or is this an exception of the caliber of employees at Dollar Tree? As a resident of the city of Romulus, I can share with you how elated our community was to welcome your business. However I plan to share my experience with the Romulus City Council and our community at large. This is not what we expect as residents and I would rather you find elsewhere to conduct business if this is what we should expect from your employees. I welcome an immediate response.

I ordered a fairly large online order and received 2/3 of it damaged. I contacted Dollar Tree's "24/7 customer support" 11/22 Tuesday before Thanksgiving and was told the department I needed was out for the holidays. They said call back next week... Fine with me. I tried again Tuesday 11/29 and was on the phone for 20 minutes with a guy who couldn't approve my return because again... the department I actually needed was unavailable. He said he would email them and they would get back to me that same day (this was at 1pm they closed at 9pm). After waiting 24 hours I contacted them again and got a hold of a Carla (who did try and help way more than my first call) but was once again told the department I needed was busy and to give them up to 48 hours this time. Cx service sent an internal email out again for me to please call them back when they were available... Nothing.
It's now the weekend again and I have been stuck trying to return damaged product for over a week and a half. Dollar Tree has done nothing. I would love a call back. This is my first experience with Dollar Tree and it has been horrible. Your Phone systems seem extremely out of date (I was disconnected twice out of the 3 times I called) and both employees I spoke with complained of how slow your system was and kept apologizing for it). I understand damages will happen but after 3 calls and no resolution it's pretty obvious customer satisfaction is non-existent in this company.

A little surprised after buying 12 large baskets that were the wrong size they could not be returned. ONLY exchanged. So I wait until I need more things and have to hang on to these to use them as an exchange. I would have only purchased 1 and checked the size if I knew no returns were accepted. Paid with a debit card. They have my cash, I'm stuck 2 days later. This isn't ok and misleading! The sentence "no refunds" is on the bottom of the receipt. Last sentence. Obviously only available to consumers after they've made a purchase that may need to be returned.

Store #4095 employee Anthony... Anthony the manager for that shift time of the problem was 11-26-16 @14:17 pm. I WOULD NEVER GO BACK TO ANY OF THESE STORES. Their customer service sucks ** starting from the employees especially Anthony and then the management!!! I asked to double check my ticket because I felt I was been overcharge and the man Anthony if you can call a person like that a man and he got all crazy on me so I asked for the manager who must be so angry working for this company because he started screaming at me until the police came over he starting acting nicer which I'm sure it was very difficult thing to do for this bold and tattooed man.

Store#4207 at 4923 E Colfax Ave Denver CO 80220-1207 sale associate ** on 11/14/16 time 11:05. She was rude as I was checking out my products. Her cell phone called in and she made me wait until she was finish texting to the caller. This isn't why she getting paid by the company to have personal time on the clock, please correct this issue.

I went in Dollar Tree In Minnesota in the Midway area store number 1295. Standing in line I heard the Associate named Dennis complain to two customers ahead of me that he was tired of them not dividing their merchandise. I mean he literally was talking down to them, the two in front of me had to be in their seventies, I am 63... Then it was my turn, I had a small cough and I turned my head and covered my mouth away from him. He stated "cover your mouth. Don't come near me with your germs." I said "excuse me?" He stated "cover your mouth!" I told him I did and I asked him what was his problem. He stated to me "I don't have to wait on you. Go somewhere else." I told him I was not going anywhere and not re-standing in line. I then proceeded to tell him that he was a very rude and nasty person and how rude he was to the people in front of me and that he never needs to work in public line.
He was loud and boisterous. Again telling me he was not going to wait on me. By now a supervisor came out named Jennifer, who asked me to come over to the next register. I refused telling her I was not going to gather my belongings and go now where because she had an idiot for an employee. She then took my merchandise to another register and rang me up. In the meantime this insect of a human being continued to harass me. Other people came forward telling the supervisor he should have been fired on the spot! She agreed, that she saw his behavior was unacceptable. I told her he should never work with people in public. He was not customer service material. She again agreed and gave me corporate's number...
She told me to start there so that something could be done. I doubt very seriously if anything will ever be done. Dollar Tree simply does not have good feedback from customers... He again accosted me and said have a nice day sarcastically. Any good customer service person would have not have done a minute portion of what this idiot did, and would have been able to diffuse a situation rather than to escalate it!

I am making crafts for a local homeless craft show. I purchase a few items that I needed to exchange for others, ie: pens, and floral stuff. I did not have my receipt and I could not exchange at the store. The girl was really rude to me. I walked out came home looked on my bank statement found the 3 times I went there and the 2 different stores, I went through the complete request for the duplicate receipts. The email I got back was no receipts??? What a joke! I will not go there again ever!

I have found that Corporate for Dollar Tree will never respond to my complaints about rude employees, overcharging me, and nasty stores in the Jacksonville area. I have visited several stores and they are all the same. Today I had a 10% off coupon (good for today only) but I only received 5% off. I questioned the cashier about the error, she did a sarcastic salute to me and called the manager over who was of no help. It was more about principle instead of the money. I left very unhappy and insulted. They apparently don't care what I or other customers think or how we are treated. It's only a matter of time before another company with the novel idea of "everything's a dollar" will put Dollar Tree out of business by offering good service that customers deserve.

First of all the mgr Richard is a wonderful man who is overworked, and without adequate employees who at best are under the number needed. So when corporate decides to rearrange displaying the grime and filth and the promise every week of it being taken care of but due to the deliveries that plague this store they cannot get it done, and all attempts to reach corporate are useless plus the district mgr.
So tomorrow I will call the Health Dept which I hate to do as ** rolls down hill, and reportedly they were there and passed it already which is wrong as it is filthy and allegedly the district mgr who is said to be great has done all she can with the thread like finances of this multi million dollar company. The manager states its due to low sales that he cannot have more help. Well with empty spaces, and the others filled up with cases of Shasta or diet rite soda due to inadequate supplies of needed items we go to other stores, eg sunglasses, eyeglass chains, and also overpriced candy bars as compared with 99c only stores.
Dollar Tree Company Profile
Company Name:

Dollar Tree

Website:

https://www.dollartree.com/