Consumer Complaints and Reviews

I went to the Lonoke Arkansas Store on 8 Feb 17 to purchase a bag of dog food. On the bag was a coupon for 4 trays of Cesar dog food. I took the coupon off the bag, grabbed 4 trays of Cesar dog food and went to check out. I was told that the coupon couldn't be used because of 1 cent, then 10 cent...never got a straight answer. I ended up paying full price for the 4 trays of Cesar food also. The manager even told me that I should call corporate, maybe they could tell me why the coupons can't be used. I did the store survey and let them know the issue I had, but no one has bothered to respond.
Fast forward to today's visit 11 Feb. I just needed one jar of garlic, and picked up a ball for my dog that was marked down. I waited in line for over 20 minutes for them to ring up well over 20 coupons for the lady in front of me!!! I got tired of waiting and just left my things on the counter and went to walk out the door, and the cashier said in a very snotty voice "have a nice day ma'am". I walked out, and I will not shop there again. They are rude, inconsiderate and not helpful at all.

Went shopping 2/4/2017, over here in Mangum, Oklahoma. Had a very nice experience... Store clerk was nice and efficient. No problems! Just want to give my opinion of the nice store in Mangum! Keep up the good work!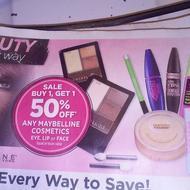 Sunday January 29th, looked at DG flyer, my makeup was buy one get one half off. I had some coupons. Drove to the store and bought four items. I was looking at my receipt and went back in with the flyer, she looked at the sign by the makeup. A 2x3 tiny sign and said no one ever reads. In small tiny letters there was something about using coupons, and since I used coupons I did not get the sale price. I told her I read the flyer! And it said nothing about coupons. I told her it's not her fault, I will call corporate. She said it won't do any good, and she's right because never got ahold of anyone. I was shocked that a store that big would be so petty about coupons. I learned a big lesson. Will never go back.

I shopped at DG for many, many years just to spite Walmart and their Chinese products, and because the prices on the paper products are lower -- that was until 3 weeks ago. NOW I WILL NEVER SHOP AT DG AGAIN!!! The pin pads have recently been changed in my store. They USED to default to ENGLISH, and you could select Spanish if you wanted to. Now, it makes me select English first to use my debit card!!! This is unacceptable. Now, your company is inconveniencing me, a native English speaker in my own English speaking country, by making me select my own language to use my debit card! By doing this DG shows that it doesn't care about Middle America and it fully supports illegal immigration and all that has done to the USA over the years.
This may seem like a trivial matter, but I assure you it is not! Middle America is sick and tired of all this 'globalist BS', and corporations trying to force the Spanish language on us!!! If you don't believe me, check out the recent election results. I'm one cup of coffee from picketing that DG store!!! I don't have any hope that this letter will change anything in your high and mighty corporate inner circles, where the people only care about money and more of it. They don't give a good ** about Middle America and how we feel about this issue. It's not bad enough that the store makes people claustrophobic because everything is packed in so tight in a small store! Now, you insult native, English-speaking customers, and inconvenience them to accommodate foreigners!!! I HATE DG FOR THAT AND WILL NEVER SHOP THERE AGAIN!!!

A couple months ago I went to Dollar General in Boardman, Ohio to buy some items. While I was grabbing items I noticed I was being followed by a customer. After a while she stopped. I went to the counter to pay for my items and they said the register was not working. After a few minutes the cops came in and asked me if I was stuffing items in my bra. Apparently the woman told the cashier I was stealing and instead of confirming if I was, which I was not, they called the police on me. After 15-20 mins with the police they said that there was no probable cause for an arrest. After the cop told the cashier it doesn't look like I stole anything instead of him apologizing for his mistake and believing some random person he told the cops to ban me from the store. I contacted corporate and it took them 2 calls from me for them to call me back.
When I spoke to her she said the employee did not handle the situation properly. I told her that the cops told me they would contact me if they wanted to prosecute after reviewing the tape and that I was going to speak to a lawyer if I was going to be. After that she did not want to talk to me. I called back and she made a note that I will still be banned from the store even though they reviewed the tape and seen I did not steal. I would just let this go but now I have a somewhat of a record for potentially stealing and being banned from a store. I hate thieves and to be labeled as one because of someone's negligence is very upsetting. I always got the feeling that they were watching every time me and my husband would go in the store we would be followed or they would call security check.
The first time I go in there without my husband I get the cops called on me. I'm a ** woman and my husband is **. I'm not confirming that they followed me and accused me because of my race but they cannot give me a proper answer as to why I was banned? Why I was accused? And why they believe this random woman? Now i have a hard time going in stores especially alone. I shouldn't have been punished for someone stereotyping me. They refuse to contact me even when I told them I would not get a lawyer if there is no attempt to prosecute me. I have been followed in a store before it becomes something you expect but never have I had the cops called on me and accused me of stealing in front of the entire store and yelled at and treated like a criminal by the police to get out of the store. They have yet contacted me.
All I want is a letter of apology admitting they were wrong and lift the band even though I will never shop there again, I don't want that kind of negativity on my record especially since I never had a run in with the police before then. I will always be scared by the situation and it's a shame they handled It so poorly. I use to work there, not for long, because of the working environment and poor management I quit and I'm so glad I did. Never will they get my or my family's money again. And if I ever go in a store and I notice I'm being followed I'm going to leave the store immediately to avoid this ever happening to me again. But I will avoid shopping at a store where they fail to train the employees properly and value their customer like Dollar General.
How do I know I can trust these reviews about Dollar General?
695,474 reviews on ConsumerAffairs are verified.
We require contact information to ensure our reviewers are real.
We use intelligent software that helps us maintain the integrity of reviews.
Our moderators read all reviews to verify quality and helpfulness.
For more information about reviews on ConsumerAffairs.com please visit our FAQ.

This is for Lake Ariel Pa Hamlin highway store. I couldn't believe how I walked in and seen the one young girl on register and the other 2 names I seen on name tag was a Tena and a Tanya! I was so sick how they were doing their jobs and it was nothing good! Because they weren't doing anything but talking about things that had nothing to do with their job! How rude. I asked the girl Tanya where something was. She was too busy on her Phone not caring what I asked and she had to rudely look up and say "what do you need miss!!!" I was totally in shock! The girl Nicole whom was polite as can be with a smile on her face and a Line circled around! And of course the customers huffing and puffing, I said "well there's 2 woman walking around on her cell phone and the other I can't even explain. Sheesh!"
Well another customer said to me "I come in here daily and these poor cashiers are stuck on the register with no help". This poor young lady Nicole said the one's name several times and she was then near the bathroom, their breakrooms and office are near the bathroom. Like I said I've been a regular customer because I use this one cause I am a older woman and don't like Driving and this Dollar General is the closest!
Well yes Nicole called and called with a line all the way around and Tanya comes out slowly and says "what do you need!" Everyone in disbelief "what does this poor young lady working so fast and hard need". Well everybody was in shock! She says "can I help the next person" with a rude tone and not one smile as the young girl Nicole smiled the whole time! I'm sorry but this has to be taken care of! The other woman Tena should have been up there helping as well! There is 3 Registers now! That's just horrible! I pray they are not managers! I know poor Nichole had asked Tanya to, I'm guessing, take something off and She just pushed her way in and was rude to the young girl and customer not even saying a word!!!
I have held this in too long. This Tanya has been rude every time I go into that lake Ariel PA store and I hope somebody higher sees this! She's always on her phone! Geez texting and talking that shouldn't be allowed when there's customers needing help and one younger girl on register trying her hardest! She did very well and Took it very well as well for such a long line! But to be mistreated by that woman Tanya who again I hope is not the manager is just plain wrong! They need better workers that aren't so rude.

The Dollar General store on Prim Rd in Colchester, VT is truly disgusting. Thousands of cigarette butts on the ground at the entrance to the store and beyond greet the shopper. Aisles are almost always blocked with towers of unpacked boxes. There are empty and half-empty shelves and shelves that look like someone threw merchandise on them. It is NEVER well-staffed. Half the time when I go in there is no one at either of the two check-out counters. If there is, I have never seen more than ONE cashier at time with an open register.
One day before Christmas there was a line of about 15 people waiting for ONE register. After a 15 minute wait in line, they opened a new register manned by a young man who was on his second day on the job. It took close to 15 minutes MORE for him to check out the man in front of me because he made so many mistakes, couldn't find something, etc. The store is a nightmare. I've stopped bothering to shop there, because I know what kind of experience I'll have every single time I go in.

I was in Dollar General store 11543 Elkhart and the store manager Becky was talking with another customer about her employee and I overheard her say her kind is not manager type. I told the lady. She was upset but the DM need to fix this. They allow their store manager do whatever they want.

I received a few items for Christmas which were regrettably not my style from my mother. Since we're not the sort of cynical family who gives out receipts along with our gifts, I figured they would either give me store credit or tell me no. We went to the nice DG in Tobaccoville, NC instead of the incredibly messy store in King. My boyfriend and I did not expect to be treated like thieves. All I can say is WOW. 'No receipt' must be code for 'shoplifter' at DG. After she added the items up and told us that the refund (not a card, just trade for merch?) would not include tax in the snarkiest tone possible, we were told to leave the one item they couldn't accept- TOLD, not ASKED- by the register, because I'm assuming Miss Sunshine thought we were going to be stealing. Then we were followed through the store.
I am a lot of things, but THIEF is not one of them. I am a computer repair tech by trade and my boyfriend is the most honest individual I have ever met. Neither of us are thieves. Did she not understand that after Christmas people would be returning gifts? If not, I cannot imagine what hell her life will be in the next week. Disgusted by one store, and disgusted by another, neither of us will be stepping foot into another Dollar General again.

Dollar General lies in their advertising. They tell you "Join up and you can download digital coupons for bargains." Then when you try to log on they say "authentication failed. Forgot password?" If you try that they offer a window that says SEND PASSWORD Click that and enter the email. Then they come back with "user not found". This all happened to my wife. They do find her email address on her phone to send their advertisements though. Remember "user not found"!!! We contacted them by filling out Contact Us on their login page and by cell phone. They are uncooperative and their only reply is an automated "Received your submission".

I went in at 3:58 today, 12/10/16. There was a cashier with 20 people in line and no one, not even a manager in sight to respond to delete an item on the register. The cashier called repeatedly with no answer. 3rd try the manager walked the entire 12 feet to the register. She pushed through the customers rudely, she deleted the nail polish that was incorrectly price marked as the entire shelf was incorrectly priced, did not ask to help customers in line for 20 minutes at this point, and went back to the office to sit down. The store is dirty with liquor bottles and trash parking lot and trash all over the store. And there is no manager taking any responsibility for anything. Customers said they are not coming back because it keeps getting worse. Go Dollar General!

My complaint is that on 12-08-2016; I stopped at the Dollar General located at: 1100 Carver Rd, Modesto, CA 95350 to shop for a few items that my family needed. During the time that I was in the store and prior to my acquiring any needed items I walked over to the men's room with intentions of availing myself of the facilities. However, tacked to the men's room door is a sign "instructing customers to see the store personnel for a key to gain access to the restrooms". When I asked the store personnel for the key to gain access to restroom, they informed me that despite what the door sign clearly states the restrooms were only for employees.
I found their statements regarding this matter highly suspicious, so upon returning to my car I decided to call the store and talk to the manager about my being denied access to the restroom. The person on the phone informed me that, they were the store manager and happened also to be the person who just denied me restroom access. This person told me that it was store policy not let any customers use the restrooms despite what the door signs says.
Based upon my many years of shopping at other Dollar Generals with my family and my observation of the behaviors and actions of employees within this specific DG, as well as my subsequent conversations with other DG shoppers I believe that this specific DG allows ** customers the use of store's restrooms. The store policy of non-restroom usage by customers seem to be is only applied to ** customers and other minorities. I request that the store be instructed by their corporate office to stop this discrimination among its customers regarding restroom usage.

This is an incident that happened at the Gladstone, MO store #02610 on November 3rd, 2016. My wife and I have been frequent customers at this particular DG store and we happened to see a flyer that mentioned toys were 50% off and we wanted to look at toys for our daughters and other younger family members for the upcoming holidays. While my wife was looking at the toys, I went and picked out the few things that I had specifically in mind. There were a few other items I was looking for that the store did not carry, but I still looked just in case. Having been frequent customers and knowing the general protocol of the store, I had to use the restroom. I went to the front and asked for the key and knew where it was. When I was finished, I locked the door behind me and brought the key back to the front. I continued to walk around the store and would occasionally check-in with my wife.
When I went to the back of the store, Selenthia, the manager, asked if she could help me find anything. She was standing there with a couple of other employees. I specifically told her that I was: "wandering the store aimlessly" because I actually was. Looking at whatever might catch my eye, checking out the discount aisle in case something jumped out at me that I just needed, etc. She specifically said: "Okay, I had the police on the line for this clown". I was appalled by her comment and said I was there shopping with my wife. Selenthia then had to verify my wife was in the next aisle and that she was my wife. After she verified, she told my wife to "keep on shopping and you buy lots of toys". I said out loud that "I don't know what I did to accuse her of being a threat" to her or the store. We were about to walk out of the store but decided to buy the items we had in our cart.
Upon checking out, my wife asked the clerk for the manager's name. She told us her first name but would not give us her last name. We also asked for the store number and how to file a complaint against that manager. She could not provide any of that information. While sitting in front of the store, I looked up corporate on my phone and proceeded to call them and had a reference number made and a case started. I explained my treatment in that store and how I was appalled how my wife and I were treated. I was told that the district manager, Kent, would be notified and he would be in touch. Selenthia called me later and apologized and said she never had the police on the line. Why would she say that out loud to me if she didn't? I told her that because I was the only male, Asian customer in that store that I felt very strongly she picked me out of every other customer in that store.
She publicly humiliated me because of how loud she said what she did in front of everyone in that store. (Keep in mind that this is not a big store.) I later received a phone call from Kent explaining that he spoke with Selenthia and told her that what she did was totally inappropriate and that she should not have continued how she did. Kent also said that she was written up and her actions will be monitored. I was NOT at all happy with this resolution because I am a law abiding citizen that has NEVER had a criminal record and NEVER been accused of shoplifting. I told Kent that I was not happy with this resolution and wanted to pursue this further. He told me to contact HR or Customer Relations and that I could file a complaint there.
I made that phone call on November 4th to DG Human Resources and was told that I needed to contact Customer Relations and was given the phone number. I spoke with someone there and explained my situation. I was told an email would be generated and the Regional Manager would be contacted and I would hear from him. His name was Alan. After not hearing anything from Alan for three days, I called back on the 8th of November and explained I never heard anything. Later that day, Alan called me. I didn't recognize the phone number and didn't answer. After I heard his message, I returned his phone call less than three hours later due to being busy with other things. I left him a message and told him that I wanted to speak directly with him and to please call me back. I never heard anything from him for one full week.
I called BACK to customer relations on the 15th and was livid because I never heard from him. I said the rep at that time that Alan obviously didn't take my matter seriously and that I wanted to speak with the next person above him in Corporate. I was reassured that an email would be generated and sent to Corporate. Amazingly, Alan called me later that day and left another message. I called back to Customer Relations and said that I specifically said that I did not wish to speak with him but wanted to speak with the next person above him. Again, another email was being generated and sent to Corporate about my situation. I called again on the 17th because I never heard from anyone AGAIN. I was told again that an email would be generated with High Priority and sent to Corporate again. Again, Alan called and left another message on the 18th.
It was rather interesting how whenever I called Customer Relations and requested to speak with someone in Corporate ABOVE the regional director that he would be the one calling me back. After hearing nothing again for a few more days, I called CR (Customer Relations) again on the 22nd. I explained everything AGAIN and was told another email would be generated and sent to an escalation team. I waited to hear back from someone. NOTHING! I called again on the 29th wanting to know what was happening. I explained the situation AGAIN and that I got no results AGAIN. The rep said she would put me in touch with the supervisor, which I agreed to, and she hung up on me. I called back again and requested to speak with a supervisor. He wanted to know my information AGAIN and I explained everything to him AGAIN. I never was able to speak with a supervisor from that phone call either.
I was told that HR would be involved and that someone above Alan would be in touch. The rep would speak directly with his supervisor and have him help generate the required email. Later that day I received a phone call from DG HR Employee Relations Manager. I explained the situation again to her and she got my side of the story. She said she would start an investigation and would be back in touch with me. On 12/2 she called me and said she had news that I would not be happy with. She was upholding the decision made and that she wasn't going to ruin an employee's life because of this incident. Selenthia would be monitored and that what she did was completely inappropriate and apologies were made to me for my experience.
I am NOT happy with this sort of resolution because of the public humiliation I went through. The fact that I did not pose ANY sort of threat and did not make ANY indication of shoplifting. I have worked in retail and in public relations and know all about that sort of thing. We will NOT be going back to that establishment and will proceed to tell all of our friends and family to NOT shop at that store due to our experience. The fact that I have left names is because this whole matter is completely true. If this is how they are going to treat customers, then why should we support them?

I recently visited this store and purchased two sale items. One was 3 bags of chips for $5 and the other 3 packs of soda for $8. Dollar General has a bad way of putting signs all over the place instead of just with the product that is on sale. I think this is a marketing ploy that most people don't pick up on. At any rate, I saw that I had not received the sale price and returned the items. Upon entering the store and explaining the situation, this troll of a manager started bellowing that I had not purchased the required items. A nice clerk started with the return and then the troll came over and jumped right in the middle of it. I knew she would screw up something because she didn't bother to find out what was going on. She was so busy bitching about me not reading the fine print that she actually charged me for one item that I was bringing back. What a fiasco! She has no business being a manager. If she is that stressed, give her some time off.

While checking out @ your ELDO Springs location, (64744), check out gal was pissed off. Probably cause she has to work. Please tell her I am sorry I did not realize there was a new card reader machine. Next time she has to help me, she won't.

Filthy store & restrooms. Cashiers very rude & ugly!!!! Was purchasing large order and my granddaughter accidentally knocked over & broke a candle. When I offered to pay for it the cashier went off on me like a mad woman! Got furious when I just left my cart & started yelling about that. I left more money on the counter than it was worth. I will NEVER SHOP AT THIS DOLLAR GENERAL AGAIN. I removed my grandchildren, who were now in tears. I have worked in retail all my life & have never seen such poor customer service. You just lost hundreds from my family & friends. :(

My daughter and I were just humiliated in DOLLAR GENERAL (Cedar Shoals Road, Athens, GA 30605). We were accused of shoplifting. I walk there with an old modified baby stroller. I took out the seat and put in an insulated carry cooler. It zips up, but I never zip it up in the store so as not to conceal any items I pay for. I was use this cart because I have trouble standing when I walk anywhere and can't carry much. It gives me something to lean on in case I get dizzy because the wheels lock easily. I go out of my way to explain to store clerks that I need this to get around and carry my purchases due to a rare genetic condition (Ehlers Danlos Syndrome and Postural Orthostatic Tachycardia) my daughter and I both have that affects our ability to walk far due to heart palpitations, pain, arthritis, and vertigo.
I shop in all the local stores (Rite Aid; Publix; Kroger; Sally Beauty, etc) and this particular store many times most of the clerks know me by now and I always try to ask if there is an issue with the cart; sometimes I will leave at the end of an aisle or front of the store so the clerks can see I'm not trying to hide anything. We use Dollar General weekly (or more often) because it is inexpensive and close (I can hardly make it to the bus stop) and it is one of the few places my daughter can walk (we often use it as her physical therapy).The manager and I would speak all the time about products and the mobile app. We also choose Dollar General because it is and the staff are extremely kind and helpful - until today.
Today I didn't see clerks. It was a busy time of day, so I figured they were doing other things. We were both all over the store (together and separately) talking loudly, laughing and not acting suspicious in any way. I never zipped up the container inside the stroller; and within minutes of being in the store, it was overflowing with items.
When we got the counter, we saw two police officers standing watching people check out; I thought nothing of it because I have seen clerks have to remove teens because they were rude or disrespectful. Once we paid for our food, my prepaid debit card didn't work so I had to remove the detergent. I have done this many times at this store.
The first clerk (who is usually much more friendly) didn't know how because we had already completed part of the transaction. The second clerk (whom we had never seen before today) didn't know how to do remove it either. She called the manager who told her how to do it. I pulled out everything and asked if she wanted to check everything that would need to pay cash for. She ignored me, so I just pulled out everything that wasn't food. She was fumbling a lot and did could not find the place for me to sign, then told me I didn't need to sign for the transaction. I paid her cash; loaded the cart and thanked the clerk. She didn't answer me and wouldn't look me in the eye, so I thanked her again really loudly. She begrudgingly said, "You're welcome," but still wouldn't look at me.
As I was leaving, the officer and asked us to step outside to speak with him. He said we were accused of shoplifting, but instead of pressing charges we were banned from the store for 2 years. I asked if he wanted to go through my cart and check everything against the receipt. He said, "No." I explained that many of the staff in that store have seen us and we always use the cart, that I have asked many times if it was OK to use the cart and the manager knew who I was. He took our information, asked for my I.D., told me to take it up with the manager, had the rude clerk come out and told us we were banned, gave us a form with the case number and asked us to leave the property.
I asked him to define the property and if I could use the sidewalk passing by the store - because I want to know where to put up signs if I want to picket or protest. He said the sidewalk was county property and I could use it, and to get a permit to protest. I thanked him for the reminder about the permit. I asked where I could get the video and other records, then we left. We wanted to return out things, but the officer wouldn't let us. I complained that the clerk and cops waited for us to pay so they could get the last little bit of money from us before they confronted us. The officer said he was trying not to embarrass us; but he confronted us in front of the store. (HOW IS THAT NOT EMBARRASSING?) By this point, my daughter is crying. I just hugged her and told her it would be OK because we didn't do anything wrong and we would clear it up. I also told her to keep her hands where the officers could see them and stay calm.
I called the store when we got home to get the manager's information; reaching the woman who called the cops on us. She claimed she asked me if there was a baby in the cart, I never heard her say anything to me - I was very hazy from medication and in a hurry to get home because I was in a lot of pain. Jami said she saw her standing all the way at the end of the aisle, not near enough for us to hear her well. Jami was right next to me, she said she heard her say something (possibly about a baby) but then instantly walked away, so she didn't think anything of it. I literally never even noticed her. (We both have documented hearing issues).
I told her that we were always in that store and used the cart all the time, the manager and many of the staff knew us. I asked her to please ask the manager to call us and that I wanted to make sure the film from that day was saved to show what happened. She hung up on me. I called another store and asked for a manager to contact the other store to ask them to save the footage. They said they couldn't but they gave me the contact info of the regional manager. I took pictures and video of everything in the cart and the receipt. I want this clerk to apologize to my daughter, and have this removed from public record. Although this is a civil, not criminal matter, it humiliated my daughter, can severely affect my ability to find certain jobs and my security clearance.
If the clerk had actually confronted us in the store, I would not have been embarrassed or angry. I understand that shoplifting is a problem and the cost can ultimately be passed on to your customers. I would have gladly used a store cart if the clerk would have spoken to me (THE ADULT) and asked me to leave MY cart in the front. Instead, the clerk said something vague to my daughter who didn't understand her and walked away without a word to me.
I am asking for the video footage to show that I did not ignore her, I didn't even know she was there. If my daughter had known that the clerk was trying to get my attention, she would have told me because we both have difficulty hearing - but woman walked away before my daughter could even respond to her. The store was very busy, so Jami assumed she wasn't talking to us when she walked away. She never approached us.

I fell at Dollar General almost a month ago. When I fell from their wet floor a employee laughed at me. For The last month I Have been waiting on risk management team to call me. I called them today and the lady started yelling at me. An apology would have been nice. Can not believe the way they Are handling this situation. Contacting a lawyer now.

I am a part time employee. We have a beautiful new DG and it has everything anyone could want. Our manager Patty is great. We have wonderful employees that work very hard and take pride in everything from customer service to cleaning our store. It is sad to see all the nice people in different states saying they were disrespected. Our store welcomes every customer whether large purchases or small. The only thing that I can say is how managers cannot decide how many hours their store can give employees. The only people that know what it takes to manage a larger store is the manager and employees. I wish everyone with complaints had the opportunity to visit our store and see how much pride the employees and management take in customer care. This would be the perfect career if the hours were increased. Thank you to all our customers that are enjoying our new location, selections and employees.

14040 County Line Rd., Hudson, FL 34667. Obviously, the store manager ** did not want to work and had a horrible attitude to myself and the other customers. I acquired five shopping carts full of toys with the 50% off and another 25% over $75. When the cash register rang up the on sale prices, she began to argue with me about what was or wasn't on sale. I told her the sign said, all toys; she said it didn't. She was so argumentative until she went back into the toy aisle and found the sign. She never apologized.
When she came back to the register, I requested the other cashier to finish my order (second to the fifth cart). ** went to the other register and began to help other customers. One customer had even waited until they were finished with my order and met me outside when I was loading my truck. She came to me and complained about **, how she was throwing her order around and tossing bags at her. I told her to contact corporate, also. I spent close to $600 and I was disrespected and treated badly.

I've never been so disrespected in my entire life! So, I walked into the Dollar General store Located in Hialeah, Fl. I picked up a bottle of water and pringles. The "manager" (Gloria) then began to follow me down the aisle. When I turned around to look at her she said "We have a policy, Don't open any foods and eat in the store without paying". I put the items in the air to show her that they were not open. I then turned around and continued looking for my items. She walked off and called me "Stupid" but she said it in Spanish. I guess she didn't think I understood what she was saying but I completely understood her word for word. So, like anyone else would I responded to her ridiculous comment and called her stupid as well. She looked me right in the face and said "I may be stupid, but you're a **!
That was the most disgusted crack I had ever heard. So of course we argued. Although she called me out of my name twice I still picked up my items and headed to the front of the store to pay for them. By this time Gloria made it back to the front and was telling the cashier what had happened. When I got there I asked the cashier (Don't Know his Name) for the customer service number. He then told me he wasn't giving me ** and I can leave the store!
This was so hard for me to keep calm and be the bigger person. If I weren't pregnant and waiting on a well paid job I believe I would have been arrested. Regardless of what I am buying no one deserves this kind of treatment from anyone at all. I called the 800 number spoke to someone so hopefully I can get this issue resolved. I'd rather do shopping from somewhere else for now on. I do not care if it is the dollar store. My dollar will be spent somewhere else!

The digital coupons are a scam to get consumers into the store. They appear in My Coupons but does not apply the discount when purchasing and the unprofessional associates in the store does nothing about it, but say to call the corporate office. I rather take my business to Walmart or other stores.

Digital coupons do not work. They are not printable, so I had to put back all my items, because the savings is why I choose the store to shop. Stop sending sales ads with digital coupons because it don't work.

I have lived in the Fruitland area of Jackson, MO for 61 years and was so glad when the Dollar store was built on US Highway 61. I like the location even though it is a very busy intersection. But the last dozen or so times I have entered this store it was a disgrace and so dirty. When the store first open it was very well organized and spotless. The first few managers tried to keep it up but let it go down downhill. The store had a good person running that store for a few years. She worked there since the store first opened. That manager was a person in charge and hired decent people that would greet you when you come in the door and would make you feel like they appreciated you shopping at their store. I know that manager probably work a lot of long each week. She would help me find things, even if they were out of stock on the store shelves she would go in the back and come out with just exactly what I ask for.
Now you ask anyone in the store even the new manager and they will tell you they are out or the truck didn't come. I know that's not true because you can't hardly shop because of all the stock carts sitting around waiting on someone to stock the shelves. Ask the cashier why there is so many carts in the store aisles and they say the stock room is full. There was so many carts sitting around in the shopping area that you couldn't use a shopping cart. I also seen a mop, bucket of nasty mop water was just sitting by the bread aisle. I won't go into detail but the health department should see and smell the restroom. I have complained to the store manager only to be told that they don't have time to do the regular task much less any extra. It's sad that a store that isn't very old looks like the city dump.
I won't be shopping at this location again and it's sad that it has come to that. I know several past patrons have stopped shopping there, that I go to church with stop shopping there for this same reason. I really feel for the safety of the customers that our local health officials be notified of the problem at this location and maybe come up with a solution. I am not sure why Dollar General didn't try to pay the last manager more money to stay. We have heard they didn't even try to keep her because of the money Dollar General would have to pay. What a shame. Thank You.

I'm very disappointed. While the store in Bloomington, IN has been renovated to create roomier aisles, the aisles in the back of the store are cluttered, the shelves are disorganized, and the shelves are stacked too high to reach products on the top shelves. I could not find one item although I looked all over for it. The clerk said she didn't know where it was since they rearranged the store. Also, I was sent a postcard in the mail with a coupon for $5 off of a $25 purchase. I scoured the coupon for an expiration date multiple times, and there was none. At the store, the clerk took my coupon and I thought she scanned it. I did think my purchase total seemed high ($30), but didn't look at my receipt until I was home and saw the coupon had not been applied.
I returned to the store later and the same clerk was there, as well as another clerk. They told me the coupon had expired and showed me some small yellow coupons which I told them was not like the one I received in the mail. Then the clerk who rang up my purchase told the other clerk she had been told to tear them up. They were not able to find the coupon. (It had my name and address on one side.)
I'm certain that there was no expiration date on the card but am angry that the clerk didn't say something when she rang up my purchase. The fact that she didn't tell me it was expired at the time and that she and the other clerk could not find the coupon later is very suspicious. It really makes me angry when a store lures me into their store with a coupon so that I make a minimum dollar amount purchase, and then not apply the coupon at checkout. I had originally planned on going to another store to buy pain medication, but decided to go to Dollar General because of the coupon.

I have tried to give Dollar General the benefit of trying them again for digital coupon and $5.00 off savings and as usual they didn't work. So I got scammed again for money!! I wouldn't recommend anyone count on get their digital coupon savings with this coupon.

I went in to the Dollar General in Pontotoc, MS. Upon entering the store I was greeted by a very friendly employee. He greeted everyone when they walked through the door. He always has a smile and he is always courteous to everyone. When I checked out, I was in his line. Jermaine was so helpful, friendly, and he put a smile on everyone's face as they came in the door. I wish Dollar General had more employees like this one. You always see where bad reviews are written but very seldom do you see a good review. Well, I wish I could.

I shop a lot at all Dollar Generals in my area, MOHAVE County, AZ. You can say I am an extreme couponer and penny shopper. Unfortunately, couponing and penny shoppers are frowned upon to many Dollar General EMPLOYEES. I HAVE BEEN HARASSED by a so-called manager. 1st...a DG employee makes a moment to me about another local business in area that sells liquidation items, but she's insinuating that I am selling penny items I've purchased to this liquidation store. Not true. I have never sold this store any items and as far as that goes, I do not feel that an employee has any right to make nasty remarks or even discuss their job with a customer. This has happened three times.
Well today the same employee was so consumed by how much I was paying for my item as that she could not do the job and check me out. I was in line for almost 2 hours because she insisted that overage was not allowed on coupons so, I asked her "did you not read your G.O.P. manual when you were hired because it's all very clearly written and you had to sign it before you were hired." I am tired of these employees treating me like a criminal or thief, and to be honest have no right to ask me or accuse me of things that have no concern to them. When someone purchases items cheap, per se, it's nobody's business who I give, sell, donate, or whatever I want to do with this merchandise. Am I correct that this in code for violation for business employee ethics? I am so done with being harassed.

On August 22, 2016 at approx noon in Shelbyville Indiana, I entered the store to purchase a K-Cup Coffee Maker, two mugs and package of K-Cups. I arrived at the counter and a gentleman rang up the Keurig, it priced at 2.25, and I looked at him and stated that's not right, he replied "no that's not right let me get my manager to fix it." Katie came from the back office and began to investigate the box, and stated "Yeah, you can leave now." I responded confused thinking she was joking, and she repeated herself several times, "Yeah you can leave, I know you did it. Leave the store." Confused I asked "Did what?" She explained "you put a different tag on this and tried to purchase it for cheap." I stated "I did no such thing. I've been here less than 5 minutes, and I knew what I came to buy. It says it's $60 on the shelf, and there are two other cheaper coffee pots I could have selected."
Katie continued to state that I was trying to steal and needed to leave the store. I asked her to review her camera to see that this never occurred and that she was out of line. I stated, in order for her to come to the counter, ask no questions and make these accusations, she was discriminating against me and I wanted the number to corporate. Katie provided me with the number and I began to make the report while in the store by phone. At this point, Katie began telling the customers behind me in line that I was trying to "STEAL MERCHANDISE." While I was on the phone with customer service just outside, Katie stood outside smoking a cigarette and stating the customer entering the store "that I just got a corporate call on me because I caught this ** lady trying to steal." After the customer went into the store, Katie got on her cell phone and began telling the same story.
I was horrified, that as a business owner in this pro dominantly ** town, I was being treated this way. It was extremely upsetting, and humiliating that Katie would go out of her way to shame me but not to view the camera to see I did not commit the act. I then received a call from Chris ** the regional manager, who immediately took up for Katie, and only after I told him that her behavior went well beyond excusable, did he try to back pedal and console me. This company by giving Katie a slap on the hand continues to condone racism on rural Indiana. Mr. ** shocked me that his response was "well Katie usually gets good reviews so this is surprising."
The appropriate response in customer service is to empathize, answer questions, and provide an alternative way she SHOULD HAVE HANDLED IT, that you will COACH HER TO DO BETTER IN THE FUTURE. She definitely doesn't need a position of power. Disappointedly, Mr. ** minimized my complaint by ending the call stated "I'm sorry this happened BUT I won't be able to verify anything on the camera until later in the week". Meanwhile, Katie is free to discriminate and shame me and other in publicly unprofessional rants of accusations without evidence. How comforting.

Went to dollar general in evansdale Iowa to buy diapers. Their weekly ad had them priced 2 for $10 21-48 count. The shelf below the diapers had the sale advertised as well. When I got to the register they rang up full price almost $20. I refused to pay full price. Told the cashier they were advertised as 2 for $10 so she got the manager who went back and took the sign off the shelf and said that the sale wasn't for those diapers. Which they clearly were... DG baby brand size 6 38 count...
The sale is supposed to go on until Aug 20th. She would not honor the sale price and was very rude. This is the 3rd time this happened to me except the first 2 times she did give me the sale price but was not happy about it. This time she acted as if I was lying even though she had proof in her hand, just being very rude and unprofessional like I was a bother to her. Either this dollar general doesn't put the sale prices into the computer or they're just preying on unsuspecting customers hoping they won't notice when they get to The register. I contacted dollar general corporate but haven't heard back from them yet. And by the look of the reviews on their Facebook page it doesn't look like I will hear back from them at all.
Dollar General Company Profile
Company Name:

Dollar General

Website:

http://www.dollargeneral.com/home/index.jsp