Consumer Complaints and Reviews

Do not buy car air freshener pod. I noticed some bubbles on my front panel of my car. After looking at what would be the cause of this I noticed the air freshener pod that sits in my vent was leaking. It has done permanent damage that will have to replaced with new parts. I have not contacted customer service yet, but I hope they are willing to help. Buyer beware of the damage the solution inside can do!!!


So I bought the Wallflowers plug in and plugged it in. Within minutes it was dripping all over my floor! So I called the Bath and Body number on the receipt 18003951001 and explained what happened. She said to check for a crack and there wasn't one. She then asked if the vent holes were facing up or down and of course I had it down. When reading the directions it tells you how to install the bulb. It never tells you how to plug it into the wall. So I assumed you plug it in down. She said to flip it so the vents are up and the oil goes into the air. Did that and haven't had a problem. Great scent all over the living room and into the halls!

I purchased 3 refills of the Scentportables along with a holder to put on my air vents for an upcoming road trip, not even 2 hours into the trip I noticed the liquid inside the refill was leaking and dripping down my dashboard. Now the clear coat is off my dashboard and it looks terrible. I went to wipe it up immediately with a napkin and it was too late. Immediately ate my clear coat even a wet wipe couldn't get it off. I thought it could've been my fault at first. Maybe the weather or cold air coming from the vents... until I saw millions of reviews of other users who had the same problem. I love Bath and Body Works and their products but not when they are not safe and can eat clear coat that quick. I only imagine what it's doing to our skin???

I have been a loyal customer to Bath & Body Works for many years, and I have purchased many Wallflowers and plug ins over the years and I usually have the same experience every time of the bulbs not performing as they should. I can always smell the scents the first 1-2 days after plugging them in. But then, nothing. No smell at all. Sometimes I can even hover over one and still smell next to nothing. I have a 700 sq ft one bedroom apartment and currently have a Wallflower in EVERY plug in... and I have the same experience with them all. I really wish BBW would somehow re-vamp this product to allow them to perform better. I love the scents and the Wallflowers are super cute... but I just can't justify spending any more money on these. I see this complaint from customers consistently on the website and on feedback sites, such as this one. PLEASE FIX THIS!!!
How do I know I can trust these reviews about Bath and Body Works?
854,137 reviews on ConsumerAffairs are verified.
We require contact information to ensure our reviewers are real.
We use intelligent software that helps us maintain the integrity of reviews.
Our moderators read all reviews to verify quality and helpfulness.
For more information about reviews on ConsumerAffairs.com please visit our FAQ.

Wallflower plug-ins: These melt paint on your cabinetry. This has been reported going back to at least 2014 (on this site alone). The company claims there is a warning. See the attached images - there is NO warning about keeping the plug-in at least 12" from cabinetry. If these things are melting paint, think what they are doing to your lungs. I plan to contact the company to have them cover repairing my cabinetry in our new home. I will also report to the Consumer Product Safety Commission.

I love the candles from Bath and Body Works but lately I have been forgetting to blow them out when I leave so I tried a wallflower plug in. I realized in the middle of the night that I had forgotten to unplug it and saw that it was empty. I just thought that maybe because they are small they empty out fast. I just tried another and found that within 10 minutes it is empty and there is a stain on my rug where all the oil leaked out!! What the heck is wrong with these little things!!

I have used the Wallflower plugins for quite a while. I had a problem this week with one of my bulbs leaking a little. It bubbled the paint on the trim on my stairwell. The product in these fragrance bulbs must be very potent to eat paint down to the wood! I would like to know if these fragrance bulbs are safe to use in my home. If the product can eat through paint, they surely can't be good for our health. Please advise if anyone has info on the safety of Slatkin bulbs.

Got 2 plug in (White Barn Wall Flowers Home Fragrance) for Mother's Day plus 2 refills. Put one in 2nd bath & one in living room. 2 days later, thought something smelled funny in bathroom. The plug in, that was 12 inches below the medicine chest, had melted the paint on the bottom of the chest. The paint had dripped down onto the marble sink top and discolored it. The 12" by 3" area on the chest is still tacky to the touch. We took the one out of the living room along with all the refills and bath one, outside to a safe area.
My question is what would have happened if we had not discovered this in time. Burned our home down? How safe are humans and pets, breathing these fumes? E-mails & calls to company go unanswered. They were a gift from someone down in California so I can't mail them back. I can only imagine what would happen if they were in the mail and started a fire. What agency do you contact to stop them from selling this dangerous product.

Scented Plug In - I accidentally plug it in upside down and scent leak out. It immediately bubbled the paint on my baseboard and the poly on my hardwood floor. This is not a product I want to have in my home and I will not it use any more. Someone should test what is in this product and remove it from the stores. I can just see a little toddler pulling this product out of a socket and put it in his/her mouth. DANGER, DANGER!

Ocean for men body wash - I have been trying to find the women who wrote about her allergic reaction after using their body wash. I have never been allergic to anything in my life. I couldn't figure it out and then it dawned on that the only thing I changed was my soap. I ran out of soap so I used the body that someone gave me as a gift and about a day later, it started my hands covered in bumps itching like crazy. Ended up at the doctors on two different steroidal ointments. It's awful been three weeks and still have some signs but I don't think it was the ointment because it was still getting worse. The real thing that I think helped it clear up was vinegar, yes vinegar. I am a true believer it natural remedies just take two tables of vinegar, same amount of water in a dish, grab a paper towel and just rub it all over the affected areas you should start to feel and see relief within a day or two. Good luck but nevertheless it's going to last about three weeks.

I had a car scentable that clips onto the vent. I turned the heater on all the way yesterday and the contents flew out and landed onto my gear shift console. The contents ate a hole in the plastic and took off the top coating and it looks really dull. This product needs to come off the shelf NOW! Before someone gets hurt!!

I am writing this review to warn people about the wallflowers at BW. I have been a customer at the company for many years. I am removing all my 7 wallflowers I have bought and are plugged in in my home. My paint on my cabinet buckled and peeled because the wallflower was plugged in under the cabinet. If it did that to my paint I can imagine what it is doing to my lungs. Please do not buy them. Whatever is in the oil it has to be toxic to strip and bubble paint. I am going to call them and let them know. They should be recalled. I am going to take a picture and show them.

I am an avid shopper of Bath & Body Works. On 4/21/17, I stopped in their Manassas store to make a purchase. They were having a sales promotion of "Buy 3, Get 2 Free". So I purchased 5 items expecting to buy 3 items at regular price and get two free items. I also had a 20% coupon to apply toward the 3 regular priced items. Instead, I was charged a discounted price and 20% off all 5 items for a total of $33.07. There was no credit for two items. When I asked why, the Sales Associate said it is done that way so that if you make a return, you would at least get something back. To me, that seems deceptive. I also visited their website and it displays the same ad, without any small print about discounted pricing. They run these promotions all the time, but this was the first time, I actually looked at my receipt and saw what I was actually charged. It is very misleading.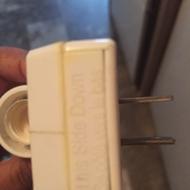 I have been using Bath & Body Works for ten plus years. Never had a problem but recently I purchased a wallflower refill plugin. I heard a pop at first. I had no idea where it came from so I began checking outlets and I find in one outlet the oil from the wallflower had leaked into my outlet and scorched it so I contact bbw customer service who are extremely rude by the way. They told me to return the items so I did. I was informed another department would handle the damage claim but as for the return they tried to send me a gift card assuming I still wanted to purchase products from them. Then customer service finally agreed to send me a check. At that time they informed me that I would receive a check in about 2-3 weeks. Very, very poor customer service and it seemed that they could care less that their product was defected and caused damage to my home.

I always have a wonderful experience both in the store and when purchasing from here online. The products are high quality and I purchase new lotions/sprays/gels at least five or six times a year. I am a huge fan of their pocketbac sanitizers and their hand soaps because they do a great job without drying out my hands. Their brand is the only brand I use in regards to hand soap and sanitizer. One thing I would not recommend are their candles/Wallflowers. The candles smell amazing but they burn down way too quick for the hefty price of them! I maybe get 3-4 uses out of a candle before it's gone! The Wallflowers are horrible and, despite which scent I buy, tend to have a weird cigar/tobacco-like scent to them. After a couple years of not purchasing them, I decided to give the Warm Vanilla Sugar a try and it smells horrendous. Nothing like the actual scent!

I visited my doctor today for an itching, burning rash that started 4 days ago and is now so bad that I feel like screaming and crying all the time. I used the Bath and Body Works product, Fresh Sparkling Snow fragrance mist on my arms and decided to spray it on my girly region. I didn't read anywhere that I shouldn't. I will never do that again! I never imagined that a product that I give to people as gifts could cause such pain. My doctor said it caused contact dermatitis and a very bad case of it. I can't even wear pants or underwear. The itching is so bad that I thought I felt I would lose my mind. All I could do was stand in the shower every few hours to try and relieve the itch.
Now I am on 2 prescriptions... one topical cream and oral **. I am done with their products. I don't know when I will feel better but I want to let consumers know what happened to me and hopefully stop it from happening to them. Please put warnings on your labels Bath and Body Works! No product that can make a person smell nice is worth this kind of misery!

A return or exchange, WITH or without a receipt, requires the customer to submit their driver's license (or state ID that contains name, address, driver's license number, date of birth) to be scanned and entered into a national database. (They don't just ask to see it -- they scan it!) This is so intrusive and makes me uncomfortable about my personal information being compromised. I enjoyed shopping at Bath and Body Works but probably won't be shopping there because they guarantee 100% satisfaction or you can return the product -- BUT you must allow them to scan your personal information and you are limited to the number of returns allowed (6 in 90 days, even WITH a receipt). This is unacceptable and I'm not sure it is even legal.

I have had horrible treatment from the manager Rennee and the District Manager at Largo mall. They would not honor coupons. They said that since they cleaned house with new management that all the usual policies have changed. They said I could not have a coupon unless I gave them my personal email. The manager was actually rude about it. All of the girls that worked there were very nice. One of them said "please let me put some lotion on you. Our District manager is here watching us and I don't want to lose my job." I felt so sorry for this young woman. I have been a loyal customer for years. But now they have lost me. I am a successful business owner and BBW corporate needs to look into the treatment of the customers at this location.

Not Happy with the Products. The black raspberry shower gel gave me an itchy red rash (I am not allergic to anything else) and the wall plug-in doesn't smell at all unless you have it in a tiny room which I didn't plan on.

I have two different scents of wallflowers in two separate bathrooms and above each wallflower the paint has bubbled and melted. The paint that was peeled off smelled like the scented wallflower. Will never purchase again. I can only imagine what it is doing to the lungs.

I was in the store, I paid and as I was leaving, the associate reminded me that I need a picture ID. I refused to give my personal information to any store. If I have the receipt, you do not need ID. Manager insisted that's the policy. She started to act inappropriate for being a manager (young lady and no experience as per my point of view and experience of my own as I used to work in retails for more than 20 years). Then I said, "Well then I want to return everything, I do not agree with your policy." She said "well, I still need your ID". I got so upset. But if I am here I just bought it!!! The manager's name is Sierra and the store is in East Brunswick Square Mall. I called corporate and they still insist "that's the policy". I was very disappointed with the policy and customer service. They lost one customer. I am not going back. Never, ever again!!!

I have used B&BW products for years. For Christmas, I received a Stress relief aromatherapy gift set. Oh my gosh. I can't stop itching. The lotion "eucalyptus tea" has me itching from top to bottom. I have a rash and my skin is just torturing me! I'm not sure what they did to their product!! I thought maybe I had overly sensitive skin but after reading these reviews... I'm not alone!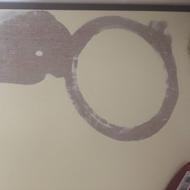 Plug In's leaked on my dresser and with in minutes/ate through. I have never seen a product eat through a dresser in 10 seconds. I just unplugged the wall unit and was holding it and it just started to leak on to the dresser. This is not a hazardous material but a oil. Wow. Did a job. Called customer service and they will not cover the damage to my dresser. I will never purchase another item from them. They should use this product to unclog drains.

I was returning a Christmas gift that could not be used due to allergies. The lady ask if I had the debit or credit card. I said no it was a gift. The lady then informed me she would give me a gift card. I told her again about the allergies. I also reminded her of the sign behind her stating LOVE IT OR YOUR MONEY BACK 100% GUARANTEED. She said "sorry, store policy." I then told her their policy sucks.

I had been a loyal customer of Bath and Body Works since before they came to Canada. So this being said I went into the store near my home and purchased two bottles of hand soap. One was Vanilla Bean Noel and Peppermint Twist due to it being the Christmas season. I like using scents for the season. I put the Vanilla one in the powder room. I used it a couple times and noticed my hands were getting drier than normal. My husband used this particular soap this evening and broke out in a rash almost dermatitis looking. This has never happened before, now reading the reviews I'm seeing it's not an uncommon issue.
I called the store that I purchased it from and they offered me a store credit due to no longer having the receipt. Most companies can look it up if you used debit or credit, but not this chain. I said I didn't care for a store credit as I'm not wanting to shop there again so the customer service rep gave me head office's number. From what I have also read that's a lost cause as well. So maybe I will go in, get the store credit and just give the gift card to someone. The products used to be so good. What happened?

Wow! I have been buying these products for at least 7-8 years. As of right now I am done! I was treated very rudely by a employee at the store- I asked a employee for help in locating a Cranberry candle that had just come out, and told the employee I wanted to see what it smell like and he said in a very sarcastic tone, "It's just a cranberry scent, and smells like Cranberry," in a VERY VERY impatient and rude tone!!! My jaw dropped. I was shocked! However the bigger issues: The Hand Soap bottle pump mechanisms have been changed! One pump pours a ridiculous amount of soap out! Hint Hint... The more you will need to keep buying more at BBW because you are now wasting WAY more than you need. Sneaky way to increase profits to their company.
The Candles! Ah the candles! What happened??? They used to be GREAT but now lots of problems! First time this year I had several that had little to no throw (1-2 throw out of 10) and suffered puny wick syndrome. I would absorb some of the wax with a cotton ball hoping to get the flame brighter and active but with no success. The small wick and minuscule flame meant there was just no scent throw at all! Could not smell a thing! This would happen with candles that still had at least 1/2 their wax left!
Then I noticed they were burning way way faster than any other years I've had them. The ones that threw well were amazing but only 1/2 through use- then a horrible kerosene type odor smell filled my home, and the lovely odor was gone. At this point would also smoke quite a bit. I started noticing black sticky tar like residue on my air vents all over my home!!! I am no longer buying them and have decided to gift the few remaining candles I have. I now purchase vendor made soy wax melts/Tarts. No more smoke, soot and much cheaper!!I Am already way way happier!

I bought the products and I thought they smelled like heaven. I have been trying to get rid of the rash for awhile now. I finally stopped using the Bath and Body Works and my skin doesn't itch anymore. My skin has a rash all over it. I didn't buy the lotion but petroleum jelly and Dove. I will stick to Dove and petroleum jelly.

I just bought a frosted coconut snowball perfume from BBW wanting to smell nice for work. When I got home and opened it the sprayer on the bottle would not spray and the bottle is un-openable so I pretty much wasted my money. Thanks BBW.

Wednesday after a shower, I noticed red, itchy bumps. By Thursday it was a rash. I was eating ** and praying for relief from the itching. Friday morning it was worse. I invested in Aveeno soap and anti itch cream on advice of my nurse sister. She asked, "Are you using new soap?" "Why yes..." "What is it?" "BBW..." "That stuff is loaded with harsh chemicals and preservatives." So, I email BBW to let them know about my concerns and ask if they have had similar complaints involving that specific scent - Magic in the Air. They sent me a response... one without an apology, one without guidance, or empathy. They basically said, "Our ** is tested. It ain't the shower gel." But in a super boiler plate response. Really??? Act like you care a little.
Bath & Body Works Company Profile
Company Name:

Bath and Body Works

Website:

http://www.bathandbodyworks.com/home/index.jsp