Consumer Complaints and Reviews

Not Happy with the Products. The black raspberry shower gel gave me an itchy red rash (I am not allergic to anything else) and the wall plug-in doesn't smell at all unless you have it in a tiny room which I didn't plan on.

I have two different scents of wallflowers in two separate bathrooms and above each wallflower the paint has bubbled and melted. The paint that was peeled off smelled like the scented wallflower. Will never purchase again. I can only imagine what it is doing to the lungs.

I was in the store, I paid and as I was leaving, the associate reminded me that I need a picture ID. I refused to give my personal information to any store. If I have the receipt, you do not need ID. Manager insisted that's the policy. She started to act inappropriate for being a manager (young lady and no experience as per my point of view and experience of my own as I used to work in retails for more than 20 years). Then I said, "Well then I want to return everything, I do not agree with your policy." She said "well, I still need your ID". I got so upset. But if I am here I just bought it!!! The manager's name is Sierra and the store is in East Brunswick Square Mall. I called corporate and they still insist "that's the policy". I was very disappointed with the policy and customer service. They lost one customer. I am not going back. Never, ever again!!!

I have used B&BW products for years. For Christmas, I received a Stress relief aromatherapy gift set. Oh my gosh. I can't stop itching. The lotion "eucalyptus tea" has me itching from top to bottom. I have a rash and my skin is just torturing me! I'm not sure what they did to their product!! I thought maybe I had overly sensitive skin but after reading these reviews... I'm not alone!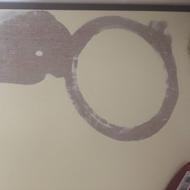 Plug In's leaked on my dresser and with in minutes/ate through. I have never seen a product eat through a dresser in 10 seconds. I just unplugged the wall unit and was holding it and it just started to leak on to the dresser. This is not a hazardous material but a oil. Wow. Did a job. Called customer service and they will not cover the damage to my dresser. I will never purchase another item from them. They should use this product to unclog drains.
How do I know I can trust these reviews about Bath and Body Works?
699,348 reviews on ConsumerAffairs are verified.
We require contact information to ensure our reviewers are real.
We use intelligent software that helps us maintain the integrity of reviews.
Our moderators read all reviews to verify quality and helpfulness.
For more information about reviews on ConsumerAffairs.com please visit our FAQ.

I was returning a Christmas gift that could not be used due to allergies. The lady ask if I had the debit or credit card. I said no it was a gift. The lady then informed me she would give me a gift card. I told her again about the allergies. I also reminded her of the sign behind her stating LOVE IT OR YOUR MONEY BACK 100% GUARANTEED. She said "sorry, store policy." I then told her their policy sucks.

I had been a loyal customer of Bath and Body Works since before they came to Canada. So this being said I went into the store near my home and purchased two bottles of hand soap. One was Vanilla Bean Noel and Peppermint Twist due to it being the Christmas season. I like using scents for the season. I put the Vanilla one in the powder room. I used it a couple times and noticed my hands were getting drier than normal. My husband used this particular soap this evening and broke out in a rash almost dermatitis looking. This has never happened before, now reading the reviews I'm seeing it's not an uncommon issue.
I called the store that I purchased it from and they offered me a store credit due to no longer having the receipt. Most companies can look it up if you used debit or credit, but not this chain. I said I didn't care for a store credit as I'm not wanting to shop there again so the customer service rep gave me head office's number. From what I have also read that's a lost cause as well. So maybe I will go in, get the store credit and just give the gift card to someone. The products used to be so good. What happened?

Wow! I have been buying these products for at least 7-8 years. As of right now I am done! I was treated very rudely by a employee at the store- I asked a employee for help in locating a Cranberry candle that had just come out, and told the employee I wanted to see what it smell like and he said in a very sarcastic tone, "It's just a cranberry scent, and smells like Cranberry," in a VERY VERY impatient and rude tone!!! My jaw dropped. I was shocked! However the bigger issues: The Hand Soap bottle pump mechanisms have been changed! One pump pours a ridiculous amount of soap out! Hint Hint... The more you will need to keep buying more at BBW because you are now wasting WAY more than you need. Sneaky way to increase profits to their company.
The Candles! Ah the candles! What happened??? They used to be GREAT but now lots of problems! First time this year I had several that had little to no throw (1-2 throw out of 10) and suffered puny wick syndrome. I would absorb some of the wax with a cotton ball hoping to get the flame brighter and active but with no success. The small wick and minuscule flame meant there was just no scent throw at all! Could not smell a thing! This would happen with candles that still had at least 1/2 their wax left!
Then I noticed they were burning way way faster than any other years I've had them. The ones that threw well were amazing but only 1/2 through use- then a horrible kerosene type odor smell filled my home, and the lovely odor was gone. At this point would also smoke quite a bit. I started noticing black sticky tar like residue on my air vents all over my home!!! I am no longer buying them and have decided to gift the few remaining candles I have. I now purchase vendor made soy wax melts/Tarts. No more smoke, soot and much cheaper!!I Am already way way happier!

I bought the products and I thought they smelled like heaven. I have been trying to get rid of the rash for awhile now. I finally stopped using the Bath and Body Works and my skin doesn't itch anymore. My skin has a rash all over it. I didn't buy the lotion but petroleum jelly and Dove. I will stick to Dove and petroleum jelly.

I just bought a frosted coconut snowball perfume from BBW wanting to smell nice for work. When I got home and opened it the sprayer on the bottle would not spray and the bottle is un-openable so I pretty much wasted my money. Thanks BBW.

Wednesday after a shower, I noticed red, itchy bumps. By Thursday it was a rash. I was eating ** and praying for relief from the itching. Friday morning it was worse. I invested in Aveeno soap and anti itch cream on advice of my nurse sister. She asked, "Are you using new soap?" "Why yes..." "What is it?" "BBW..." "That stuff is loaded with harsh chemicals and preservatives." So, I email BBW to let them know about my concerns and ask if they have had similar complaints involving that specific scent - Magic in the Air. They sent me a response... one without an apology, one without guidance, or empathy. They basically said, "Our ** is tested. It ain't the shower gel." But in a super boiler plate response. Really??? Act like you care a little.

I ordered a gift card online on the 9th. Today is the 17th and it's still not here!! It has been transferred from UPS to USPS and is only 1 state over, but still taking forever. Ridiculous and unacceptable!!! Never again- from now on all my gift cards will come from Amazon - free shipping and received the next day. Very poor business B&BW.

I visited Bath & Body Works located at the Bridgewater Commons in Bridgewater, NJ. I purchase 3 candles, hand soaps, and candle and soap holders. I had found a coupon online for 10 dollars with a 30 dollar purchase. After I left the store I realized that I should have split the purchase since I spent 100 dollars, I went back to the store and told the girl at the register that I would like to split the order but she said I could not do it so I decided to return some of the merchandise.
I gave her the receipt and with the credit card for the return she proceeds to tell she also need it my license to scan for the return; I could not understand why she wanted to scan my license, had my original receipt. I refused to do so and I told her to call corporate because I had no intentions to allow her to scan my license. I would have show it to her but that would be all, she insisted that the only way the return could be made was by scanning my license. This went on for a good 15 minutes; she finally gave in and made the return. If Bath and Body Works have this type of policy I have every right to know what are they doing with my information.

Over a month ago I bought some wallflowers and various scents from Bath & Body Works. I had company coming that weekend and wanted the house to smell nice. I bought the plug ins, plugged them in following the directions (in two separate bathrooms). I left to shop for groceries and when I came back and went into the bathroom, the paint on my wall was bubbled up and the stain on my cabinets was gone in a streak down the front side.
I didn't at first realize what had happened until my husband walked in to the room and told me to look at the plug-in. It was empty. All of the oil had dripped out and down my wall, down my cabinets and ruined both my paint, drywall and cabinetry. When I went to unplug it, it was very hot to the touch. I left it on the counter to cool down and took pics of the damages. I had company coming so I wiped up what I could, took photos and contacted the company. I've gotten nothing but the run around ever since. I returned the products as they asked me to do and have not been reimbursed. I have dealt with a couple of different customer service reps who insinuated I was lying about what happened because I had taken the wallflower out of the wall before documenting what had happened.
I will NEVER buy another product at this store again and in fact am either going to take them to small claims court or make a homeowners claim for the damages and let them battle it out with my homeowners insurance company. I am not someone that has time to hassle with all of this but this was a potential fire hazard and created a lot of damage in my home. The fact that they are trying to blow me off is really upsetting me. Do Not Use these products!

I bought several soaps and wax melts online during a sale. I was very excited to try the wax melts and we needed new soaps, which I absolutely love from Bath & Body. I bought lots of soaps and several wax melts. The order went through, everything seemed fine. The next day I got an email stating some of the items on my order were canceled due to them being out of stock. The email was very difficult to read and I made my husband try to read it to understand which items were canceled. We determined that it was I one of the wax melts. If the items were out of stock, why are they still available for purchase? Anyway, I just received my order at home. There was only one item! Confused, I went and double checked my bank statement. The original order was for approximately $90, I was charged $80, which by the way, came out of my account two days after my original order.
I believed the difference made up for the two wax melts that were canceled. I called customer support, just to see when the other items would arrive and found out the only item on my order was now the single soap that I received. The customer service representative I spoke with said the single soap was all that was available and that the $80 taken out was for "holding" because my order was for so much and that I should receive a refund within a few days. Wait, what??? You're still going to charge me despite not having the items originally ordered at a later time? If all of the money had came out with the original order I'd understand, but to charge me regardless and afterwards, doesn't make sense to me.
I'm frustrated that all of the items on my order were out of stock, the website didn't show the out of stock status, and the email that was sent to update me was very unclear and showed in stock status, even to the items that were not in stock. Then, when I called, the customer service representative was very rude and blunt, and even stated she had been dealing with this all day and kind of acted annoyed. There was no attempt at trying to help me, give me any type of consolation, or even an apology. This shouldn't have happened in the first place, but I hope this company, whom I normally really love, can fix their website, the way they send invoices to customers and can help their customer service representatives try to be a little more helpful and even nice.

I stopped purchasing products from Bath & Body Works around 2010 because the odor was overwhelming and caused headaches. I decided to give them another chance two weeks ago and purchased three items from the C. Bigelow Sea Salt & Mimosa Line and 3 items from the Pink Cashmere line. I tried the testers before purchasing and they smelled wonderful. When I used the products three days later, the overwhelming alcohol products caused laborious breathing problems, a migraine attack and severe nausea. I also noticed white spots on my upper left arm, which turned red when scratching.
Next, my arms and legs broke out in hives that worsened with scratching and were not alleviated by any ointments or other products. The perfume odor was so overwhelming that I had to toss clothing and other articles into the garbage. The bathtub still reeks of overwhelming alcohol products. This company, which boasts of not testing its products on animals, appear to deem humans as non-worthy. Millions of innocent people are being deceived and may have ailments that are specific to these toxic carcinogens. I strongly believe that the sales clerks are told to water the testers down in order to make a profit. This company does not care about the populace, it cares about the pocket. I am still sick to this day because of a bad decision to give them another chance.

I purchased Bath & Body Works pink cashmere body spray yesterday. I only sprayed a little on my wrist, while I was in the store to see if I liked the scent. I did so I bought it. About 6 hours later, my hands started itching, then my feet, then my legs and back. I went into the bathroom and lifted up my shirt and I had welts all over my body. I took a shower but the welts continued to get worse. It took about 2 hours before the itching stopped and when I woke up this morning all the welts were gone. I don't know what's in this product, but I apparently had an allergic reaction and I don't have any allergies. I do not recommend this product and won't be shopping at Bath & Body Works ever again!

The service that they give in the stores for the most part is the best service you will get from this company. If there is a problem and you have to contact corporate, good luck. You have better luck trying to raise your dead relative from the grave than you do trying to get them to do anything to help. I have contacted corporate multiple times about their promotions. It seems like every time they have a promotion the store I go to is not partaking in that promotion. I don't understand why you keep emailing me all these promotions knowing where I live and then my home store says they aren't doing that promotion. Once I call in to the 800 number I always get told that that store is indeed doing the promotion. They apologize up one side and down the other.
Then they call the store and tell them to give me the promotion that has already ended. This gets tiring after so many times. I have done this 12 times before I have to call it quits. I'm not a rude customer, I'm not a rude person, I hate conflict, and I refuse to deal with a business that does this to their customers. I'm not the only person that has to deal with this - almost everybody in my area deals with this. They need to send someone to the store and explain to them that they need to HELP all customers the same, they need to give us all the same promotions and they need to follow company rules. Don't tell me to just continue to call back because that is not what I want to do when I go to the mall to shop.
I think instead of shopping at the stores I just need to stand in front of the store and picket because you don't want to reimburse me for my time, my loss of gas, or give me anything for the inconvenience. I'm not asking for a hand out. I'm not asking for you to give me free product or anything. I'm asking for a little sympathy. If this was you you would be upset. But to have a lady argue with me on the phone about what promotion they are running that day is ridiculous. They were running a promotion we all love and we all watch out for, I missed it and then was told that it was $3.95 body creams??? I've never heard of that promotion and am pretty sure if that was the promotion it would have been posted all over the store and people would have bought cases of them. You have horrible service and you treat your regular customers like they are replaceable.

I bought 3 body creams and 3 body sprays - Pretty as a Peach, Marshmallow Pumpkin Latte, and Tahitian Island. I was really excited to purchase BBW products because I used the products years ago and enjoyed the long lasting fragrance. I used Pretty as a Peach lotion and spray after a shower and had a sleepless night! My skin broke out into a hives everywhere that I applied the lotion. I thought it was maybe mosquito bites and applied the Marshmallow Pumpkin lotion and spray as well. I had the same results, but worse. It was extremely painful and itchy. I had welts all over my arms and legs.
I'm not sure if the ingredients or chemicals have changed since I've used them before, but whatever it is, I'm almost 100% sure it isn't safe for our skin. I'm very disappointed as I have used BBW products in the past. I don't recall having these reactions in the past, so I'm sure the products are different chemically. I can no longer use these products and would love to see BBW start using natural ingredients.

I did the online BOGO for "Flashback Scents of Summer," like I do every year. I purchased Twilight Woods, Fig and Brown Sugar and Honeysuckle Mists with matching Shea lotions for me and for my daughter. I got her Rainkissed and Peony in the original bottles (not mists). My chief complaint is no sooner than I apply the Shea Butter then the mists (if you suffer from dry skin these are the steps to take) then spray my hair and clothes... not even 30 minutes later the scent is gone! Yet, last year I bought their Coconut and Vanilla in original bottle and I sprayed it on at 6 am and now midnight its scent is still there... it's like they're watering down their merchandise. I was told by the woman working there that its original bottles then the Mists then their perfumes were in that order, so why as the Mists are the next step closer to the perfumes lasts about 20 minutes?
I spent a lot of money at this store since its inception and I'm truly disappointed, feel I got conned and I believe this experience is telling me to stop giving them cash for products that don't live up to its promise... even the little "copycat" mists at Walmart have more staying power... meaning it lasts from the morning to next day when you wake. I so badly want to be refunded, but if you buy online I'm not sure... because our store in Park City Mall closed for renovations and of course where my 30 days are up. Thanks for reading and sorry for the novel, but I'm livid.

I was using the one of the featured hand soaps for the FALL! Well, I broke out in HIVES! My breakout was so bad that I had to go to the emergency room and get a shot. I was also put on ** for four days and **. It's been almost a week since this terrible breakout. I'm going to have to go back to doctor because it's not healing as quickly as it should. When I called Limited Brands and told them what occurred. It seemed as if they didn't care about me. All they seemed to care about was the product. Never again will I ever shop there again. I'm not the first customer to break out the rash and hives.
Updated on 9/26/2016: Recently I wrote a review about a terrible rash that I had using their product. No one ever called me back. It's been about a week in a half with this irritating rash and this BILLION DOLLAR COMPANY. I had allergy test done and the results were negative. I don't have any allergies nor am I allergic to anything. My doctor said "it must have been the soap you used the night before from Bath & Body Works." GO FIGURE! As I'm going through my mail today I open a letter from GALLAGHER BASSETT SERVICES. They were asking me to contact them regarding my claim with BATH & BODY WORKS. Some lazy company that represents BATH. They stated that they tried to reach me by phone several times but no answer. Liars, they didn't call me! This company's reviews are GOD AWFUL!
The representative from the company argued with me about the product that broke me out with hives and rashes. She felt that I was saying that Bath & Body Works was selling bad products. Remember, she said that the representative from GALLAGHER AND BASSETT. She offered to pay my doctor's bill. I told her "with your company's reviews, I wouldn't trust them to pay **!" I told her that I'm going to hold on to my bottle of soap for future evidence because this rash is affecting too many people. So, I see a future Class Action Lawsuit coming soon. She told me if I sent the bottle back that I would receive a refund. Wow! A whole 3.00 which turned into hundreds of dollars for me in medical bills. EMERGENCY ROOM AND MEDICINE! I spoke with a Attorney and he said, "Whatever you do never give them that bottle of soap" because it's evidence!

I've been a loyal customer for more years than I care to remember. I always spend $100.00 to $200.00 when I come into the store. I have people constantly ask why I don't have wrinkles on my chest area as most women do at or near 70. My dermatologists are amazed at my skin and that it looks like the skin of a much younger woman. I have also repeatedly gotten so many compliments on how good I smell all the time. Not so much anymore. I started using Chinese Cherry Blossom as soon as it came out. Now the wonderful fragrance is weak and does not last.
I always slathered with it after my nightly shower and still smelled so good in the morning but not anymore. Also, since you changed your formula and have replaced your old moisturizers with this nut from Africa, I am breaking out. My skin has big red sore itching bumps that will not heal. I am a diabetic. This is very scary. I could lose a leg. Also my body creams have an almost rancid oil odor in the background. I have seen these nuts and felt the greasy texture of it. I bought some of it but it made me itch so I put it away for a few months and when I was going to give it to a friend to try it smelled like old rancid grease. I think you have made a big bad marketing and formulation decision. You used to be my favorite go-to place for myself and for gifts. I see by the reviews that others are also unhappy with the formula change and are having skin issues.

I have worked at Northgate Mall in San Rafael, CA for 2 years. The Bath & Body Works store came into the mall last year, prior to the 2015 holiday season. Unfortunately, my job requires that I go up and down the mall driving a children's train, and I have to pass Bath & Body Works on the route. In the past, I have contacted both Bath & Body Works and Northgate Mall Management about the store putting product right at the store front, and into the common area of the mall for people to test, AND SPAY INTO THE MALL. For awhile, employees were even spraying products out into the common area themselves! They comply for awhile, and move the testers inside their store, but always seem to bring them back out.
I have had numerous people get off of the train, and take their children out of the mall, due to asthma attacks beginning. Parents constantly complain to me about the scents, and lots of people tell me that they won't go to that part of the mall, because the strong scents cause migraines for them. Last Sunday, they had a scented candle burning at their store front, and I went into a severe asthma attack that I got under control. I contacted mall management again (4th time this year), and was told that it would be handled.
All this week, the scented candle was not lit, and we had no problems. However, yesterday, I took the train for the opening test run, and went into a severe asthma attack that I could not control. The scented candle was once again lit. I called Security, and asked them to "politely ask" the store to put out the candle in the common area at the front of their store. I ended up in the hospital for breathing treatments, and had to close down the train for the entire day. I lost wages for the day, had to pay out lots of money for treatment, and the train owner lost all revenue for his busiest day of the week.
What is wrong with these people? They need to keep their scented products inside their store, and be aware that many people react to their products. Cal/OSHA does not cover this problem, because I (and the others who react) am not an employee of Bath & Body Works. I know that this review specifically identifies me, but at this point, I don't care. I have a specialty job where I just can't transfer to any location.

I wanted to comment on Bath and Body Products. I use to love buying the body washes and sprays. My granddaughter use to love them too but we start to notice that the sprays especially were watered down. They smelled more like alcohol instead of the scent. The smell does not last as long. This is sad because they started out great and now I will find a new product to replace them. I use to go to Victoria's Secret. Maybe I will go back to see if they are staying true to their brand. If we are going to pay these kind of prices then we want the smell to last.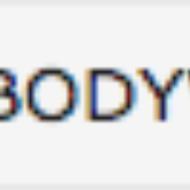 I ordered online from Canada, throughout the entire process it never once said it was in US currency. I even googled "Bath and Body Works Canada". When I received the items I noticed that my credit card charge and the online receipt did not match by $22. I called online support and they said that it was because it was in US currency. I asked if I would be able to return it in store or get the shipping back since I essentially paid $10 US for them to waste my time. They said that they had no idea, that they could give me the in-store customer service number (instead of perhaps just transferring me through like any good customer service rep would do).
Once I called in-store the girl put me on hold for a very long time and said that I could only return it by shipping it back to US (on my dime of course). That it said online that it was in US pricing somewhere on the website. So I had her tell me where. It took her 3 min to find and it was down some rabbit hole of information. This is downright criminal of Bath and Body Works to do to their Canadian shoppers. I never came across something that said it was in US pricing, the fact that they would not refund me the shipping for their error as well as have me ship it out to them is despicable. I work in a big named store that is in the US and Canada and we would never treat a customer this way. I am disgusted with Bath and Body Works.

I spend a lot of money with this company, and once I find a product I really like I will buy as often as needed, but this company is the worst about not having the product after a certain time because it was a seasonal item or a special promotion item like Cotton Lemonade or Winter Candy Apple. I hate this because then I have to search for a new product. I can't wear just any fragrance so once I find something I want to have it at all times. I'm not saying I don't buy other items because I do. I buy for family members, friends etc. but I have my favorite. They need to keep all items available and convenient to purchase . A small inventory of something in every store. I know the stores aren't big but come on people like me know what we like.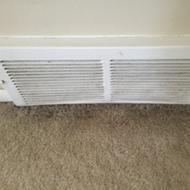 Recently had my carpets and home ventilation cleaned and was surprised to learn that the Wallflower Plugins I was using were causing staining of my wall directly above the plugin and dark spots on the carpet directly in front of my cold air returns at floor level. According to the cleaning company, the oils in the plugins gets dispensed into the air and then gets sucked toward the cold air returns when the air conditioning or furnace starts up. The dark spots in the carpet are petroleum carbon particles exhausted from the plugin oil when they are heated. These particles move through the room air and are drawn to the cold air return and are trapped by the carpet fibers directly in front of the vent. Not sure what other effect they have on human or pet health but I am no longer utilizing them.

I've never used Bath & Body lotions or shower gels until June 2016 when I saw they were having semi annual sale. I decided to try them. I used lotions and shower gels after I took a bath 2 times a day for 2-3 weeks through June and early July. My skin started feeling really itchy during that period, and then week three I got a itchy rash on my upper arm that spread to my hand. After 4 days of no sign of going away, I went to dermatologist and told her I suspected it was from Bath & Body Works products I had been using and she agreed. I was prescribed a **.
I've always used organic lotions, soaps, etc on my skin up until started using Bath & Body Works. I don't know what I was thinking to try them, their stuff does smell good. I bought a ton of stuff during the sale so now I'm trying to sell it all on local yard sale pages so I can make my money back. I've used their body sprays over the past several years with no problems, I guess cause I spray it on my clothes and it doesn't get directly on my skin. I will never use their lotions or shower gels again.

I purchased several wallflower scents at the store in Sherman TX during the semi annual sale. I noticed that most of my refills have a mildew smell to them. I can't recall the scent since I bought an array of different ones. I've purchased many products over the years and have also noticed the scents are not near as lasting or strong as they used to be.

After reading the horrible reviews, I felt I needed to share my experience. Yesterday I received my shipment from Bath & Body Works. It was completely smashed and looked as if the box had been opened and re-taped and I was missing two items. I called customer service, I didn't get the man's name that I spoke with but he was so helpful. I told him my concerns and he made a new order shipment with my missing items. I make a purchase from Bath & Body Works about once a month and this is the first time I have ever needed to call them with a problem. Hopefully I do not run into any problems that I have read in the reviews. However, I can recommend the Aromatherapy Stress Relief Eucalyptus Spearmint, it is amazing!!!
Bath & Body Works Company Profile
Company Name:

Bath and Body Works

Website:

http://www.bathandbodyworks.com/home/index.jsp