Consumer Complaints and Reviews

I have had 2 policies for my pets for nearly 13 yrs. with VPI (now Nationwide). I've never complained about pricing or anything for that fact, but recently my payments went up almost $20.00 per policy a month. This may not seem like a lot but for a payment to jump that much I figured there would be a valid reason why. So, I called Nationwide to find out and the only reason I was given is "your dogs are older". OK, well they have been older for a while now. I can see maybe a couple dollars in increase but almost $20, is what I asked and the responses I was given are "you can downgrade", "you can cancel", "you can pay higher deductibles"...
None of which benefit me in any way or give me a better explanation or dollar breakdown of why the increase is almost $20.00. I was offered a 5% discount, not because the increase isn't fair or that there is no good explanation for it, but because I work for a "big company". This is not fair to me or the current policyholders with Nationwide.
I now see the reality of insurance companies taking advantage of their policyholders. I was basically told "pay or cancel when you break it all down." My dogs are both 13 years old, I don't have many options here. No other insurance company will insure them at this age. I was also told that "it's not just your policy, it's everyone's" as if the fact that all of Nationwide's policy holders are being taken advantage of is supposed to make me feel better or make it okay.

When I engaged Nationwide for my 5 year old akita in February 2017, I was informed that routine dental cleaning was included in the wellness plan. I ended up enrolling in two programs to ensure both she and I would be covered. WRONG! I had her teeth cleaned and Nationwide has denied paying for it because she had tartar and they are stating it's a pre-existing condition. They are also refusing to cover the tooth extractions and the medication which they all stated initially was covered.
I've paid an annual premium of $1,070.00 for absolutely nothing, but to pad the pockets of an unethical company. Let me ask anyone - why would you go to a dentist unless you required a cleaning? When I enrolled and spent 45 minutes on the phone with their customer service - the agent told me several times that dental cleaning was covered. Their website boasts how they cover these procedures, and compare themselves to other companies and why they are so much better.
It's all a lie - they take advantage of people and enroll you under false pretenses. In attempt to speak with supervisors, they keep you on hold for 1/2 hour and then when someone finally responds they make it obvious that they have no intention of serving the client and/or finding a way to offer a solution. I'm planning on filing a complaint with the Calif. Dept. of Insurance and cancelling this policy - the lack of integrity and accountability by this company is staggering. Nationwide has misrepresented its coverage, is not an honorable company and should not be in business.

I got this insurance for my new puppy when he was three months old. It went fine until he had to actually use it for something big. He fell off of our bed and broke his growth plate. He had to have extreme orthopedic surgery and plates put his leg because unfortunately it developed into a worse situation of elbow dysplasia. Note here; Primary diagnosis: break to growth plate from fall. Secondary diagnosis: elbow dysplasia from fall and break to growth plate. Elbow dysplasia is often a hereditary condition and especially in English Bulldogs and unfortunately for the situation, that is the breed he is. However, this is not due to hereditary conditions, this is due to trauma from the fall.
Nationwide put: Primary diagnosis: Elbow dysplasia. Secondary diagnosis; Surgery for elbow dysplasia, angular limb deformity. This mentions absolutely nothing about trauma from the fall to a broken growth plate. They go straight in to what happened after that which is all secondary and could also be misconstrued as hereditary. When I first called Nationwide, the nice gentleman on the phone assured me it would not be a problem and I should even send the claim for plates for $2800 right off the bat so it wouldn't take as long to get some money back upfront. That was the end of niceness. They held onto that claim along with every other piece of paperwork. Both vet, vet surgeon, as well as myself, sent them from the time he was born until now. Basically, every time anybody has ever seen him for anything.
After holding onto all of this for 45 days and asking for more of the same stuff in between, they sent me the notice that they will be paying zero. They discriminate against certain breeds and I told the Nationwide lady this on the phone. I even saw in another review that the lady with the cavalier had the same type of issues with discrimination of breed. At first it was all due to this being a hereditary condition, but then when I argued that, they moved onto the 12 month period of certain situations not being covered. NOW they say it had nothing to do with it being hereditary. Yet, that 12 month rule definitely covers an acute broken growth plate. It does not cover a hereditary condition, so once again, we are in the hereditary area, just re-worded.
I called several times and asked to speak to the manager, whom they would never put me on the phone with. She did send a message thru her representative to have my vet call their vet services department. My vet did this, more than happy to do so feeling they were treating both me and my dog poorly, and that hopefully they misunderstood the situation. He called me back after the conversation very discouraged and told me they wouldn't listen to anything he said and all they would say is "it's not covered." These are their veterinary professionals. LOL. He told me I should contact an attorney.
Both Vet and Vet surgeon felt this is an acute condition that should have been covered. They are so gross. I'm in the process of taking legal action against them now. Find a better pet insurance company. The vet surgeon told me I would have had no trouble at all if I would have used the company he has for his pets. We agreed Nationwide has knowledge in home and cars, not animals.

I have had VPI pet insurance on my dog since 2005. I had no problems until Nationwide took over VPI. My rates always increased each year with VPI but I expected it as my dog aged and it wasn't a significant amount. VPI paid claims as I generally expected and I felt safe knowing I had the insurance so that I could provide care for my dog if or when something major happened.
However, this year under Nationwide, my premium has gone up $15 bucks per month which is the highest increase for a renewal I have had to my recollection. I called and the rep told me because my dog was 14 it would start costing much more because the insurance company was assuming more risk. Well, in my career I have dealt with insurance quite a bit so I understand that aspect, however now I'm faced with having to drop the policy altogether after having this coverage for over a decade. Nationwide has proven they do not care about your pet's health, but their profit. I am spending $80 per month for coverage and also noticed when I filed my last claim that it did not cover as much as what I expected based on past claims of a similar nature.
I will look into other pet insurance companies but I feel like I will not be able to get coverage under a new company with the age of my dog. It's ridiculous that I've been so loyal to VPI all these years and in one fell swoop Nationwide has destroyed that loyalty. It seems like their strategy is to jack up costs so high for older dogs to force owners to drop the coverage, thereby making their assumed risk lower. I will never use Nationwide for anything, including car or home insurance and that is based off family and friends' bad experiences with Nationwide in general not based solely off of this situation. Nationwide is definitely not on my side.

We got our lovely dog Henry, a beautiful toy Australian shepherd last year so I decided to choose the highest possible plan listed (Major Medical Plan). There were NO other plans listed higher than that one. I later find out there is a plan that was not an option which covers spay and neutering. One of the main reasons I wanted health insurance to begin with. Henry has Cryptorchidism, which basically means one testicle did not drop and they need to remove one from the abdomen. It's basically double the amount because it's another incision $700 dollars. For what should be a routine neuter on a 7.3 lbs dog. Typically $250 - $300 surgery. NATIONWIDE COVERS 0% of all spay and neutering!!! Be warned!
How do I know I can trust these reviews about Nationwide Pet Insurance?
788,323 reviews on ConsumerAffairs are verified.
We require contact information to ensure our reviewers are real.
We use intelligent software that helps us maintain the integrity of reviews.
Our moderators read all reviews to verify quality and helpfulness.
For more information about reviews on ConsumerAffairs.com please visit our FAQ.

I have had this pet insurance for 10 1/2 years. I had the cancer coverage as a cautionary plan. So when my beloved Coach was diagnosed with lung cancer I felt secure knowing that we could get him the best care. Up until this time Coach has been a very healthy dog. Imagine my surprise when our bill was $9000 thousand dollars and was only covered at $2000 thousands dollars. Surely this must be a error so I resubmitted the claim and they told me this is all they cover. Moving forward I had to put my Coach to sleep a couple of months later.
I called to cancelled my insurance and was told in the future make sure you use us if you decide to get another pet. I said, "Oh no I won't being using you." She said, "Why?" Because your coverage is limited and covered hardly anything. Then this is the topper. She said, "Yeah you had a very old policy. We cover 90% now." You mean to tell me at after all the times I have called over the 10 years no one ever recommend to change my policy? I paid top dollar for an old policy when it could have been updated? Unbelievably I am very disappointed.

My shih tzu, Gizmo had a cornea ulcer which is very common in these dogs. This can happen even from being groomed and eyes not being rinsed well. This is our first claim. I have had this insurance for two years. They canceled me without even giving a reason... just said "you are canceled". Btw, it is healed. He got a clean bill of health and it finally healed. I am LIVID. Now I get this letter on April 21 and it was dated April 6. They have always contacted me on email and I DID not receive a thing. He is 9 and this is a time when he really needs insurance as he is aging. What is even worse, I probably won't be able to get him insurance through a reputable company. I was recommended to this company by the LAFD. Is there an insurance commissioner that handles pet insurance?

They have no problem taking your monthly payment, but when it comes time to submit a claim. NOTHING. I went through hoops and spoke with several managers in order to see if the procedure I was going to have done on my dog was going to be covered. They will not tell you by looking at a quote if you will be covered. They make you go through with the procedure then submit the final receipt only to then deny you. They are crooks literally. Taking our money.

My family bought VPI pet insurance, now Nationwide when we got our dog over 6 years ago. We have a King Charles Cavalier Spaniel and wanted to be prepared if she developed any health issues. We have been paying for over 6 years and about a month ago, my dog was diagnosed with a heart condition. Nationwide denied our claim telling us that it is not covered because she is a Cavalier and it heart conditions are common in this breed. In their material they called it a hereditary condition. However, I didn't know hereditary means common to the breed and not having it is the breeding line. Had my husband and I known this was the case we would have never paid for insurance for 6 years only to have nothing. They advertise they cover hereditary condition but consumers should beware because they don't.

Prior to getting the Pet Insured they said, "No problem." Now that I filed a Insurance Claim they told me that my pet dog had a pre-existing tooth condition and is not covered. They SOLD me on the BOGUS POLICY stating there would be "No Problem" with pet coverage, just needed to pay the monthly fees. BIG MISTAKE, going to file a Formal Complaint Against them for misleading me. $884.00 Lost plus monthly fees of $66.00 all for nothing. You're much better off setting up a side bank account every month to take care of your pet's needs.

It is impossible to get reimbursed for an animal illness. My 7 year old Newfoundland had worms at 6 months of age called enteropathy and was see and treated by my vet. Now at 7 years of age she has vomiting on exertion and they will not pay the claim because they believe it is related to the enteropathy -- worms, that she had at 6 months of age. I would advise anyone to NOT use Nationwide Pet Insurance EVER. Save your money and put it in a pet savings account to pay for your animal's illnesses. This company is a ripoff and will take your money and you will pay in full for your animal's illness! This company function far better when it was VIP Pet insurance before Nationwide took it over.

I purchased a pet insurance policy for my dog in November of 2016. I paid every premium on time. My dog ended up getting very sick about two months later. Thank god I have insurance... NOPE! Immediately after I file large claims a Nationwide PRIVATE INVESTIGATOR calls me for a recorded statement. She grills me on some trivial mistake I made on the application. Then DELAY DELAY DELAY. They waited nearly four months before retroactively rescinding my policy because of some minor error on my application. I am currently looking for an attorney and have submitted complaints to the department of insurance and to the department of justice. THEY ARE AWFUL. DO NOT MAKE THE SAME MISTAKE I DID. READ THE REVIEWS HERE. THEY ARE TRUE.

I left Healthy Paws and went to Nationwide Pet Insurance because they supposedly covered wellness and dental. They made me and my Veterinarian jump through too many hoops over and over but seemed to cover nothing, nor apply anything towards the deductible of $250. They didn't have a problem taking their premium payments though. They are not the company they claim to be. In my opinion, they false advertise. I canceled my policy with them today and went back to healthy paws. I never had a problem with healthy paws, I was only looking for the addition of wellness/dental coverage. My rating for nationwide equals minus stars!

I read other reviews and went against what they said. I was wrong. Picked up our new puppy from the breeder, puppy had a small cough so I thought maybe kennel cough so I took him into the vet and had an exam. Found out the puppy had a collapse trachea. Never knew about it so I had some x-rays done to verify and submitted the claim. I bought the top of the line insurance policy paying 70.00 a month. Didn't know the puppy had this problem and the breeder never mentioned anything. Claim was denied. I was stuck with a 700 hundred dollar vet bill.
Fought with them for two months. They stated it was pre-existing even though I didn't know about it or the breeder. Read other reviews they say the same thing. Everything is pre-existing so they don't have to pay out now or later. I spent a lot of time getting all the required paperwork and went out of my way to explain the situation. STAY AWAY, DONT BUY INSURANCE FROM THEM. READ REVIEWS.

I switched from Trupanion to Nationwide November 2016. Huge mistake!!! Nationwide looks for loopholes to not pay. Absolutely everything and anything is a pre existing condition. My dog developed Hypothyroid and they claimed it was pre-existing condition. I was able to prove that was not the case since her thyroid was checked in June of 2016 and was completely fine. They still claimed that it must have been pre-existing. Her Doctor was completely appalled and will no longer recommend them EVER!!! Additionally she wound up with surgery removing a small mass cell. They also did not cover it because they felt it had to be a pre-existing condition. They have no proof it was, in fact her doctor records show otherwise. This assessment took over two months. All their claims take at least 30 days and then they ask for more time. I have had nothing but huge problems with them. Do not use them, they are scam artists.

Please do not waste your money getting pet insurance through Nationwide. I took my cat to Med Vet a few months after she was referred by our regular vet due to hyperextension. She had suddenly started walking on her flat feet. Her policy went into effect on 12/1 and she was seen at Med Vet on 12/5. I submitted the claim. Was told I needed to send her medical history. I have only had her for a little over a year and she had seen the vet 2xs prior to this trip. One for her skin, the other she was dehydrated and hospitalized due to that. So why they denied a claim for something that was sudden and not diagnosed prior to her policy going to effect is beyond me. I think they will take every vet visit and spin it to be pre-existing.
Rather than pay money for a bogus insurance I would much rather invest that money back into my CareCredit card. I have 4 pets insured with them, but that will certainly come to an end. Please look into other options. I wish I would have done research prior. My company offers this and I also hope to encourage them to look into contracting with another company. Very sad... and shameful!!

In July 2016 we rescued a dog with no medical conditions from the shelter. In Sept 2016 He got into some cupcakes so we took him in to get checked out because he had some diarrhea and was scratching at his ears. They checked for mites and said he had dry skin but still got a healthy pet check up with no issues. In Dec 2016 we decided to get Nationwide Pet Insurance just in case.
After getting the policy I took my dog in because he was scratching at his ears. He was prescribed medication for an ear infection and possible allergies. He was put on a special allergy food for 3 months to wean out food allergies and given allergy medicine and an ear medication. He is still itching and still on his food diet however nationwide declined all claims because they said he was previously treated for allergies when he was not. We still do not know what my pet is itching from so even though the diagnosis is still not found or treated they said they will not cover anything because he was seen before we had insurance for itching.
I'm sorry but that is ridiculous. If I went into the doctors because I had a rash and was itching and then a month later I went in because I got bit and was itching.. you are telling me you are going to treat me the same because it was an itch. No! The symptoms may be the same but the issue is not. Nationwide just groups everything together so they basically will not cover anything. So I called to get confirmation for my denied claims which I got hung up on the first time and the second time the lady was rude saying to cancel if I felt they don't cover anything but I couldn't cancel with her, it needed to be in writing. Also at the beginning of the call you can stay on the line to do a survey. She refused to hang up so I could not do the survey.

I enrolled in Nationwide (then VPI) when I adopted my beagle 9 years ago; she's healthy and has only had wellness visits, for which I was reimbursed some percentage. In December 2016, she had surgery (at age 10, her first surgery) to remove a perianal adenoma -- Nationwide reimbursed me $480 on a $1,487 bill. I'm stunned. Very disappointed.

My cat is 9 years old, and she's always been healthy. I decided to get her pet insurance last November. When the insurance was deemed in force, I took her to the vet to check out fur loss. I just noticed it--it wasn't as if my pet was mangy or bald, but I love my cat and always get care when I feel it is needed. The vet was someone we hadn't seen before, and my cat hates the carrier--but the mobile vet couldn't see us for a few more weeks. Unfortunately, my cat's blood glucose level was elevated because she screamed and cried for more than a half hour in the car! She really doesn't like carriers and the mobile vet and I have discussed this in the past.
The brick and mortar office vet agreed that she was stressed out and that it didn't mean diabetes. Soon thereafter, the mobile vet came to check out my cat and she agreed (with the other vet) that the symptoms looked like a food allergy. I'd learned my mom was feeding kitty table scraps and that triggered an allergy. Kitty hadn't had fish in her life and now she was getting a bit of tuna sometimes! Both vets said to limit food to the nice canned variety she'd eaten since kittenhood. Both vets checked blood and urine again for diabetes. There was none. She was also checked for hyperthyroidism, and that was also negative. I started bathing kitty once a week and soon her fur began to regrow.
In the interim, I submitted claims to Nationwide. They asked for all medical records within the lookback period and got them right away. The mobile veterinarian mentioned an earlier vet we'd gone to (not within the lookback period) in her notes and soon Nationwide asked for a "gap" letter because, as noted, I provided everything necessary to review and approve the claims submitted. I'm still receiving letters that ask for her medical records which, at this point, are probably the records from the vet that falls outside of the lookback period. I explained why we didn't see the veterinarian any longer. The practice was horribly expensive--USD 1,000 for a dental, for instance.
I purchased the premium level insurance for my pet, about USD 90/month. At this point, I realize I'm not going to get reimbursed because this company believes my pet has a "pre-existing" condition--and she doesn't. They're hoping to find something to hang their hat on. I demanded a full return of my premiums because I've done everything required to get the claims processed and paid.
Even after I demanded my money back, I received an email saying "We are sorry to hear you are canceling your policy. This message confirms we have received your written request to cancel ** policy. No further action will be required on your behalf. The cancellation endorsement will be mailed to you shortly. Please allow for standard mailing time.
"Any unearned premium will be refunded on a prorated basis and credited to your account on file within 24-48 hours minus installment fees. Please note the length of time it takes for your refund to post to your account is dependent on your financial institution. Once you cancel a policy, any conditions which occurred during the policy may be considered pre-existing. If you elect to apply for a policy in the future and are eligible for enrollment, these conditions will be excluded from future coverage. We are contacting your vet to secure the necessary medical records to complete the review of your claims. Once we have received these documents we will conclude the review process. You will see the completed status online using your online portal account. I apologize for any inconvenience this may have caused you."
Please don't give your hard-earned money to Nationwide. I agree with most of the other reviewers of Nationwide: this is a company in the business to take premiums. They really don't want to pay policyholders if it's possible to claim the pet had a pre-existing illness, for instance. My cat didn't and doesn't. I paid two months in advance plus monthly premiums. Since there is a USD 250 deductible, we'd be much better off to pay the vet as needed. Forget about wellness claims and the like. Nationwide operates in bad faith. By the way, I attempted to upload receipts and such to your site...

I was looking for pet insurance after my dog had swallowed a rock and had to have surgery. After deciding to go with Nationwide looking at the plans and coverage I called and got the pet insurance going. A few days later I received a letter now saying that even though she was clear of any rocks that is now pre-existing and will not be covered. They could have told me that when I explained the situation to them. This company is not worth the effort if anyone is looking for insurance. The bad thing is I was required to pick a star and there should be a negative star.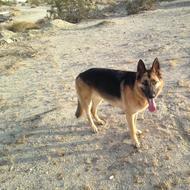 I have been reading the reviews and I have to tell you I have had only great experiences with this insurance. I started with VPI (veterinary pet insurance) when my puppy was 4 months old and they changed to Nationwide sometime back. (My dog is now 2). I have to file 5 or 6 claims in this amount of time and I have ALWAYS been reimbursed! I have met my deductible (easy to do on one visit alone!) and the reimbursement in my last 3 visits has been 100% within 2-3 weeks. I am hoping this letter will not jinx me, but so far so good! I actually have no complaints!

Nationwide is an insurance company. Just like all insurance companies, their job is to find reasons to deny claims. We had a premium policy. When I got my puppy, she had Giardia. It was resolved immediately. Then we got pet insurance and of course told them of the Giardia incident. Since then, any stomach or intestinal issue is denied and called "pre-existing". For example, when she was spayed, she had a bad stomach reaction to the vet medications. I took her back to the vet and had her treated. I submitted a letter from my vet explaining that the diarrhea and vomiting was a result of the anesthetics. The claim was still rejected. There have been other denials from them and realize it is time to move to another carrier.

I see online today that Nationwide claims it pays 90% of vet bills. In reality, it is 90% of COVERED vet bills. Much of what your vet will charge will be deemed uncovered or will exceed the allowed amounts which are very small amounts for serious medical issues. After paying the premiums for 10 plus years, I had a large claim (about $6,000). I initially received reimbursement of about 1/4 of the claim amount, and after repeated requests, I was able to get about 50%, but no more. Do your research before you buy pet insurance. You may be better off putting the premium amount in a personal pet account at your bank.

I am a breeder of Havanese dogs. I would say I am a very good breeder and have a pretty excellent standing with my clientele. One thing I do is I cover all my dogs with Nationwide Pet Insurance... yes, even my newborn puppies. This is quite costly but gives me peace of mind. In the beginning before WholePet was offered, I loved VPI and the major medical. Claims were paid on time. Then I switched all 6 of my dogs to WholePet. My first & oldest dog (Grace~age 7) was less than 2 weeks away from switching to WholePet from Major Medical when she came down with an umbilical hernia. Nationwide claimed that this was a congenital/hereditary issue. I fought it and said, no way. There are like 7 types of hernia's and this could have been congenital in a newborn pup but certainly not a 7 year old. This was due to her straining to jump on our high bed.
So after many, many days they write me back and say... "You are correct! This is not a congenital situation!" I was so excited to read this!! But then they go on to say, "but it is a preexisting condition... this was most certainly caused by a spay from 5 years ago!!" My vet said that this could have been cause by several things maybe a spay not quite closed, but also could have been due to fatty pockets from weight gain that opened up her stomach wall. Nationwide refused to cover it calling is 'pre-existing'. So $498.00 out of my pocket!! THEN I got smart and decided to cover my pups before they arrived to me. I got a pup from Europe (this is common for me) and his WholePet with wellness kicked in on the 14th of September. I took him in on the 16th for booster vaccines on the 16th. He was fine... doing well.
On the 27th he had diarrhea really bad and it turned out that he had Giardia. Giardia has a 10 day onset. He had already been covered for 14 days! He was deemed healthy on the 16th got sick and was taken in on the 27th for meds for his diarrhea and guess what?? Denied!! I was told his parasite was preexisting! How can they prove that?? I'm still fighting this claim but because Malachi has been to the vet like 4 times after that and it's been almost 50 days since I began the process of fighting them. I am sure they won't pay. I ran into this site and saw all the complaints of people dealing with what I'm dealing with~Pre Existing Conditions. I told the manager of Nationwide "You people can call ANYTHING a pre existing condition. This is just another way of saying you won't pay the claim."
This WholePet with Wellness would be an excellent insurance if they actually covered what it claims but it doesn't. If you've seen the movie The Rainmaker it's about an Insurance company that gets poor people to buy their insurance and they have a scam where they deny ALL claims because they know these people can't afford to hire a lawyer. After a few times of fighting the claims, most people give up and that's what these companies count on but I am fighting mine still. It's the point!! Someone wrote in on another site and said that she has been in touch with her State Department of Insurance. That's what I'm doing tomorrow. I am presently working on changing Insurance companies for my young dogs. Grace will have to remain with Nationwide due to her age but many of my 2016 clientele plan on switching and I will no longer refer Nationwide to my new clients in 2017.

After researching pet insurance companies, I went with Nationwide after a friend suggested them and showed proof of them paying for her dogs care. Unfortunately, my dog tore his ACL a few weeks later and I submitted a claim. He had no prior injuries (this was his first time ever being injured) and this should be an easy claim.
He had his surgery and it has now been TEN WEEKS. He is fully recovered and I still DO NOT HAVE REIMBURSEMENT. They received my claim and waited a full 30 days and denied me. I called and found out the reason I was denied was due to them not having his vaccination record. Had I not called, I would have never known. So I finally get these and I send them but they are I the wrong format. No call again. So I call to find that the hold up is that they can't open the image - remember they never called me to tell me.
I had to have my claim taken to a manager to explain the situation. They finally received my dog's vaccination record - WHY NOT ASK FOR THIS IN THE INITIAL SIGN UP SINCE IT'S NECESSARY!? Now I'm waiting again for 30 days for my approval (or probably denial because I'm sure they need something else). I'm accumulating interest on my credit card since obviously I got insurance due to the fact that I don't have $4000.00 laying around for injuries for my dog. This company is unorganized, they don't mind putting you off until the last minute, and I still haven't received payout. I will be going with a different company for my younger dog.

They are terrible. Do NOT get this insurance. They reviewed my pet records and then sold me the insurance with no pre-existing issues despite having access to everything. Now that I actually need the insurance and require a bunch of tests they have decided to add an addendum to the policy saying all gastro issues are void for coverage. The instances in the past with gastro issues have been directly related to a puppy eating something he should not have. The vet even called them to confirm that situation and let them know the issues now are unrelated and new. They disregarded the vet's testimony and won't cover the cost of the tests. Nationwide is garbage. They are terrible cheats and scam artists. Do not consider them. Do not call them. They are terrible. They abandoned me at the moment my dog needed it.

I have been paying for this insurance for several years, for my rescue cat. I am convinced now that Nationwide discriminates against rescue animals, as the only bill we were ever partially reimbursed for was when he fell out of a second story window and was injured. They have continually denied his health issue claims, and now I am beside myself. My boy has developed chronic bronchitis/asthma, and needs expensive medications for life now. I have a lot of insurance for a lot of different things, and have never had an issue anywhere near the ones I've had with Nationwide. They're scammers and will find any way not to help our pets by paying the bills they promise to pay when they take our money every month.
Because of this diagnosis, I can't go to any other pet insurance company, because now it is officially a pre-existing condition, which occurred on Nationwide's watch. I wish it were appropriate to use foul language in these forums, because I have a few choice words for Nationwide, but I'll hold my tongue. If you're thinking about pet insurance - don't. It's not worth it.

I never write reviews but had to in this case. My vet suggested I get insurance for both of my pets as a safeguard. When I typed in (pet insurance) in google, NATIONWIDE came up first. I read into it, and it appeared to be a great company. WOW WAS I WRONG! I placed a claim with Nationwide for my dog Nino's teeth cleaning. Unfortunately, my poor dog needed teeth pulled and it's been 4 months and they refuse to pay the claim. I've been calling them at least once a week and getting the runaround. Each week it's an additional piece of information that is needed, and another 30 days. I have been waiting since July 22, 2016 for a refund, but it is apparent that I am not getting one. Please DO NOT GET INSURANCE WITH NATIONWIDE. You will be frustrated and stressed by the people on the phone.

I have been paying into Nationwide/VPI pet insurance for almost 3 years - to date, I have received a $52 reimbursement for one bill. My dog is very healthy and recently, she had to have a mass on her eye biopsied - The bill totaled $1480. Just got the explanation of benefits back and they have managed to justify not paying us anything back due to the "exclusions" sections - BEWARE! They have this section for the sole purpose of "excluding" payment for any issue if they want.
I knew they were going to pull this. I would have been much better off putting the $30/month into my savings account - at least then I could have reimbursed myself for some of the money I had to shell out for my pet's healthcare. Drop these guys. They are out to take your money, just like every other insurance company.

I had fill out a pet claim and they said that I had to fill another one because the name on the claim was Snowflake instead of Snowny. I was upset with how long my claim was taking. The customer service was poor and she was not understanding at all. I wish we had more choices for exotic pets.

Matthew BrodskyInsurance Contributing Editor
Matthew Brodsky is an established expert on insurance, having written hundreds of articles and other pieces of content on the subject, interviewed countless practitioners, and attended dozens of conferences and events. He served as an editor at industry magazine Risk & Insurance for six years. More about Matthew→

Founded in 1982, when Veterinary Pet Insurance issued their first policy on TV star Lassie, this company has insured more than 1 million pets. Their commitment to making quality vet care affordable is backed by the financial stability of one of the world's largest insurance companies, Nationwide.
Emergency help line: Emergencies can happen at any time, so having access to those trained in veterinary medicine 24/7 can make all the difference. Veterinary Pet Insurance offers free access to its help line with any of its policies.
Tiered service plans: Veterinary care can be expensive, even when only looking at annual routine care. This company offers plans that cover everything from routine maintenance to comprehensive coverage.
Exotic pets covered: In addition to their plans that cover dogs and cats, this pet health insurance company also offers coverage for everything from sugar gliders to opossums.
Immediate coverage: Many pet insurance plans have a waiting period between enrollment and effective coverage date. With Veterinary Pet Insurance, coverage begins 24 hours after receiving payment.
No networks: Use the vet you are most comfortable with and take control of the treatment plan. Covered services are always covered, with no pre-approvals needed.
Best for Dog lovers, cat lovers, exotic pet owners and multi-pet households.
Nationwide Pet Insurance Company Profile
Company Name:

Nationwide Pet Insurance

Formerly Named:

Veterinary Pet Insurance

Address:

P.O. Box 2344

City:

Brea

State/Province:

CA

Postal Code:

92822

Country:

United States

Website:

http://www.petinsurance.com/