Consumer Complaints and Reviews

They are terrible. Do NOT get this insurance. They reviewed my pet records and then sold me the insurance with no pre-existing issues despite having access to everything. Now that I actually need the insurance and require a bunch of tests they have decided to add an addendum to the policy saying all gastro issues are void for coverage. The instances in the past with gastro issues have been directly related to a puppy eating something he should not have. The vet even called them to confirm that situation and let them know the issues now are unrelated and new. They disregarded the vet's testimony and won't cover the cost of the tests. Nationwide is garbage. They are terrible cheats and scam artists. Do not consider them. Do not call them. They are terrible. They abandoned me at the moment my dog needed it.

I have been paying for this insurance for several years, for my rescue cat. I am convinced now that Nationwide discriminates against rescue animals, as the only bill we were ever partially reimbursed for was when he fell out of a second story window and was injured. They have continually denied his health issue claims, and now I am beside myself. My boy has developed chronic bronchitis/asthma, and needs expensive medications for life now. I have a lot of insurance for a lot of different things, and have never had an issue anywhere near the ones I've had with Nationwide. They're scammers and will find any way not to help our pets by paying the bills they promise to pay when they take our money every month.
Because of this diagnosis, I can't go to any other pet insurance company, because now it is officially a pre-existing condition, which occurred on Nationwide's watch. I wish it were appropriate to use foul language in these forums, because I have a few choice words for Nationwide, but I'll hold my tongue. If you're thinking about pet insurance - don't. It's not worth it.

I never write reviews but had to in this case. My vet suggested I get insurance for both of my pets as a safeguard. When I typed in (pet insurance) in google, NATIONWIDE came up first. I read into it, and it appeared to be a great company. WOW WAS I WRONG! I placed a claim with Nationwide for my dog Nino's teeth cleaning. Unfortunately, my poor dog needed teeth pulled and it's been 4 months and they refuse to pay the claim. I've been calling them at least once a week and getting the runaround. Each week it's an additional piece of information that is needed, and another 30 days. I have been waiting since July 22, 2016 for a refund, but it is apparent that I am not getting one. Please DO NOT GET INSURANCE WITH NATIONWIDE. You will be frustrated and stressed by the people on the phone.

I have been paying into Nationwide/VPI pet insurance for almost 3 years - to date, I have received a $52 reimbursement for one bill. My dog is very healthy and recently, she had to have a mass on her eye biopsied - The bill totaled $1480. Just got the explanation of benefits back and they have managed to justify not paying us anything back due to the "exclusions" sections - BEWARE! They have this section for the sole purpose of "excluding" payment for any issue if they want.
I knew they were going to pull this. I would have been much better off putting the $30/month into my savings account - at least then I could have reimbursed myself for some of the money I had to shell out for my pet's healthcare. Drop these guys. They are out to take your money, just like every other insurance company.

I had fill out a pet claim and they said that I had to fill another one because the name on the claim was Snowflake instead of Snowny. I was upset with how long my claim was taking. The customer service was poor and she was not understanding at all. I wish we had more choices for exotic pets.
How do I know I can trust these reviews about Nationwide Pet Insurance?
638,664 reviews on ConsumerAffairs are verified.
We require contact information to ensure our reviewers are real.
We use intelligent software that helps us maintain the integrity of reviews.
Our moderators read all reviews to verify quality and helpfulness.
For more information about reviews on ConsumerAffairs.com please visit our FAQ.

I purchased this pet insurance a year ago; Major Medical AND Pet Wellness Plan ($44.00 biweekly). Our family just got a new puppy and we wanted to make sure we didn't get caught off guard with high vet bills. You can imagine my surprise to discover that despite this coverage, Nationwide only paid $18.10 for a $617.00 procedure (spaying). Further, the other claims submitted to them during the last 12 months went towards my deductible and the amount Nationwide paid back to me was minimal. Purchasing this insurance was a mistake. Take a closer look before purchasing this insurance... I wish I did prior to signing up for it.

If I could give zero stars I would. Please do not trust these people. This company is a complete scam. I had VPI for years then Nationwide and he never had anything more than routine vet visits. On his yearly visit I was told he had a slower than normal heartbeat and that they wanted to do an EKG to rule out any heart problems. The EKG came back with a very minor level one heart block which athletic dogs and/or people commonly have.
I continued on with testing to see if anything underlying was causing it and found out that he had hypothyroidism. I submitted the claims for the testing which added up to about $1200. They instantly denied my claim pending vet records. I immediately had the vet fax over records... A month went by. Nothing. I called and was told to wait another 30 days. I called again and told the same thing. This time I said absolutely not and then was told I was not getting any of it paid because it was a preexisting condition. WHAT?? I argued and argued to the point that I just got so upset and said to cancel my policy. These people are slime balls.

I have been waiting since JULY for a $50 refund. I've called several times with assurances that my problem would be handled. It never was. I've since stopped using Nationwide Pet Insurance. BTW, I never had this issue when they were VPI Pet Insurance. It must be a nationwide thing.

I have had Pet insurance for 8.5 years. I work with dental insurance and know what to look for and yearly benefits and coding. Even with all this knowledge, it appears that the Major Medical Plan I thought I had was on a hidden other plan location called medical plan. This plan cost me more than the major medical and covers less-significantly.
For all the dog owners diagnosed with Lymphoma, this is what you need to do to get any benefits. The lymphoma is not official until you get the test results. Any medications; X-rays; blood tests must be coded as anemia; infection; or something else. Save the Lymphoma codes for when the test results come back. You will get $600 yearly for Lymphoma and $ 1000.00 for chemotherapy. Not the $4600 they advertise on the website. Any issues during treatment must be coded as unrelated to Lymphoma.
I will be writing to the Illinois department of Insurance to file a complaint. This site is a good start. We are all intelligent people and the complaints are all legitimate. I will continue to find any way possible to find the codes. All Bulldog/boxer owners that are prone to Lymphoma- get a major medical plan and not the bait and switch plan offered on Nationwide. Better yet find another company-otherwise you will be stuck with pre-existing condition.

First Nationwide customer service representatives are very professional and helpful. However, I have been waiting over 4 months for my claim. They asked for medical records and at first denied my claim saying my dog's surgery happen in 2007, when the claim was clearly for May 2016. I emailed Nationwide and called California Insurance Bureau to complain. My claim was magically under review again. Received 3 letters so far, they need 30 more days. Still waiting and no payment. To be continued...

Over the past year I've spent close to $1000 on my dog, for small illnesses (ear infection, cyst, etc) and NONE of this was covered by this insurance, and I was on the HIGHEST level plan (so paying ridiculous amounts for this coverage). The intention of having insurance is to offset the cost of simple AND major expenses with a pet. This was by far the worst decision I have made surrounding my dog, who is FAMILY and I have never been so disgusted by the blatancy of this company to be purely providing Pet Insurance to make millions of dollars off of caring and dedicated pet owners. Shame on Nationwide for taking advantage of responsible pet owners.

We have had Nationwide Pet Insurance since Aug 08, 2016 and cancelled it on Sept 17, 2016 - only 40 days later! Why? Because they immediately placed 3 exclusions on our new policy - only ONE exclusion was correct. We called on Aug 06 and spoke with Cynthia. She told us to have our Vet call their Vet and explain that Ralphie does not and never did suffer from Intervertebral Disc Disease! Our Vet spoke with their Vet on Aug 09, 2016. Review would take less than 30 days per Cynthia so we called on Aug 30 and told it could take up to 30 days and would be finalized on Fri Sep 09.
So on Sat Sep10 I called and spoke with Derick. He explained the review should have been complete by now but assured me that it would be finalized by next Friday - the 16th! I called on Sat the 17th and Justine told me it should be finalized by next Fri Sep 23! I cancelled the policy and would have not even paid a penny for it to start with had I known what I know now. If this is the way they handle ANYTHING - I will NEVER entertain the thought of using Nationwide for ANY TYPE of INSURANCE.

When I prepaid my pet insurance for the whole year, my pet was perfectly healthy, all medical records were sent to the insurance company as they requested it in order to pay for my claims and every time I call to wonder about my claims, they keep on telling me that is taking longer than expected. First they told me 30 days, now they tell me 45 days and nothing happens. I paid the whole year in advance and they just don't want to take any responsibility for the claims they get in order to pay the consumer back. Very bad insurance company. I will follow legal procedures against them if no payment is received on my claims.

Like many of the prior loving pet owners who had endure nothing but hardship with Nationwide Insurance I too I am disgusted with the runaround, lack of follow-up, lack of true and transparent information just to get back a simple blood test insurance reimbursement. After One year with them and 3 months they still denied my reimbursement in spite of my Vet's file and written documentations. First they stated that if when my Vet re-submitted the claim once again (4 times) that their vet will review and if was to be declined that they will reimburse a "%" of 1 year and 3 month payments.
After 2 months of waiting for such review Once again they decline and this time they said that even if I cancelled I was not entitled for any reimbursement! Wow talk about Pet companies getting as smart and opportunistic like Human insurances in premiums and Scamming poor caring Individual!! Someone from Government needs to audit this company and others as well taking advantage of loving hard working owners who only have the best interest for their pets.

My dog was perfectly healthy when I signed up for the major medical policy with a $14K annual benefit. Last year, she came down with some health problems that required some significant testing to diagnose. A few other problems earlier this year, and so far, Nationwide has only paid $2,716 out of $7,113 total. I have paid almost that much in monthly premiums over the last 5 years, meaning I would have been just as well off putting that money in savings account and just setting it aside for emergencies. Their customer service is horrible. They will offer you no assistance throughout the process and they will make every excuse to not make good on the services you signed up. $14K annual benefit? Yeah right. It is flat out false and misleading advertising. They should be forced out of business.

VPI was taken over by Nationwide and I absolutely recommend that you find another insurance company. I have had nothing but problems. They simply do not want to pay and will manufacture any excuse no matter how unreasonable. They paid $20 on a claim of $200. The deductibles are horrible and they don't seem to understand pet insurance and illnesses. They cannot be trusted and are totally unreasonable. This is the worst experience I have ever had with an insurance company in my entire life. I am getting rid of them ASAP.

My dog sophie was signed up at 10 weeks old, no pre-existing conditions. Her FIRST claim was this year. She wasn't acting right and the rule outs were infection vs cancer vs other. This visit was covered. The next day she was still sick so they did a lymph node aspirate. They only gave us 10% coverage because they said it wasn't necessary. That is the ONLY way to diagnose this condition, as a certified vet tech, I would know. My dog was euthanized because it progressed so quickly, in a week after the diagnosis she was ataxic. This insurance company was less than helpful, extremely uncaring, very nit picky, avoided questions we asked regarding this claim, and overall disappointed. We've had VPI for 1 years and used it minimally. They couldn't give us full reimbursement for my now deceased dog. They lost a customer.

I am a responsible pet owner and a loyal customer who has had pet insurance through VPI which is now Nationwide for over ten years. I have been fortunate to have a healthy dog, so I have not had to make many claims for my other dog. I recently bought a new purebred AKC registered Shiba Inu puppy. The day I brought my puppy home on June 17, 2016, at eight weeks old, I set up a new policy with Nationwide since I know how expensive a new puppy can be.
I was informed by the Nationwide representative I spoke with that I had a $250 deductible, and after that I would receive 90% reimbursement for any vet visits after my deductible was met. I have taken my puppy to the vet several times and have more than met my deductible, yet I have received no reimbursements for Any of my claims.
I took my puppy, Max, to the vet for itchy skin as well as his puppy vaccines on the day his policy went into effect on 7/1/16. After that date his skin worsened and I took him to the Animal Dermatology Clinic to see if they could better diagnosis his skin issue. I have been informed that these claims are under review since they think my puppy's skin issue could be a pre-existing condition. I do not understand how his skin issues could be pre-existing if I just got the puppy at eight weeks old, and I bought the pet insurance the day I brought him home.
When I spoke with Derrick **, a supervisor at Nationwide Pet Insurance, on Wednesday, August 24th, he tried to convince me it is a pre-existing condition if it occurred twelve months prior to the effective date of 7/1/16. How could it be a pre-existing condition, if he wasn't even born yet? I feel that Nationwide is trying to dodge their responsibility to reimburse me the 90% I am owed for the claims I have made.
From what I have read, Nationwide claims they stand above their competition for exceptional customer service. If this statement is true, then why is Nationwide shirking their responsibilities to make good on my pet insurance policy and not following through with the 90% reimbursement I was promised when I signed up?
Furthermore, Derrick ** informed me that I would not be reimbursed for ANY of my claims for my puppy, Max, until these claims involving his skin issue has been resolved. What does one claim have to do with another? I was never informed of this when I took out the policy. Additionally, my vet has informed me that they have had to fax my claims several times and Nationwide has not recognized any of these faxes.
I verified the fax number with Derrick **. He had no reason as to why the faxed claims have not been received. This is very poor customer service and bad business practices not to acknowledge faxes that have been sent through several times. This is yet another tactic Nationwide is using to be deceptive and not pay the money they owe me. These devious business practices are unacceptable!
I feel I was mislead to believe my puppy, Max, would have superior coverage with the Nationwide pet insurance policy. I do not feel I have been treated as a valued, loyal customer, and I am extremely disappointed with how these claims have been handled. I believe Nationwide's actions are devious and dishonest. I would like Nationwide to make right this wrong and provide the exceptional customer service they claim to have. Nationwide needs to stop stalling this process and reimburse me the 90% I am owed for any vet visits that exceed my $250 deductible.
Updated on 09/11/2016: I am writing this letter to update you of the claims disagreement between myself and Nationwide regarding my puppy, Max. As I anticipated Nationwide is not covering my claims and has added the following exclusions which are incorrect to Max's policy: Rhinitis, Sinusitis, Canine Upper Respiratory Infection, Dermatopathy, and Gastroenteritis. I disagree with these exclusions and believe them to be excessive. My veterinarian at Estrella Veterinarian Hospital, Julie **, contacted Nationwide's Vet Services Department to dispute these exclusions. Nationwide did not value Julie's input or expertise regarding the misinformation included in Max's policy as pre-existing conditions.
To give you a little background on Max, he was transported from Missouri. This experience was quite stressful for him, being taken from his mother and flying over 6 hours to his new home. When I received him, he had a scratch on his head that Nationwide is saying is the Dermatopathy. I have a note from the breeder saying Max was playing rough with one of his siblings, and that was why he had the scratch on his head. It was not a skin disease, it was rough-housing with his playmates.
On our first visit to Estrella, Max had been scratching. I just thought he had fleas. My vet, Julie **, also informed me that a change in environment can cause itching. A flea medicine was prescribed. Since when are having fleas considered Dermatopathy? During our visit, I was asked if he had sneezed. I said, "Yes, maybe once or twice." I think I need to vacuum under my bed. Is sneezing a couple times grounds for diagnosing a pre-existing condition of Rhinitis, Sinusitis and Canine Upper Respiratory Infection. If he indeed had all these pre-existing conditions, wouldn't medication have been prescribed? These exclusions don't make sense. Even my veterinarian has refuted these exclusions as pre-existing conditions.
The Gastroenteritis is another ridiculous exclusion. Having gone through the trauma of traveling across country as a puppy, having diarrhea upon arrival would not be considered uncommon. Are there any puppies that don't have diarrhea in their first few weeks of adjusting to their new home? I know my other two dogs also experienced stress and anxiety upon arrival and had diarrhea when I brought them home. Also his vet, Julie **, said a flea bite can give a puppy diarrhea. Additionally, for Gastroenteritis to be an exclusion on Max's policy is unreasonable, since I'm sure Max will have diarrhea at sometime again in his lifetime. Diarrhea is quite common for puppies and dogs.
I feel, and my vet, Julie **, agrees that these exclusions that are being said to be pre-existing conditions are gross exaggerations by Nationwide to avoid paying my claims. My veterinarian took the time out of her busy schedule to refute these exclusions, yet Nationwide disregarded her opinion and expertise. Since I opened Max's policy on 6/17/2016, the day Max came home, I have only received $139.68 in reimbursements. I have almost $1,000 in claims for Max since I opened his policy. I feel that at 8 weeks old, having these exclusion is unfair and an underhanded and dishonest tactic being used by Nationwide so they do not have to follow through reimbursing me the money I am owed.

Nationwide is the worst pet insurance. They don't want to pay any claims. They make you wait weeks for claim to be process and then send you a denial. If you have too many claims they will not allow you to upgrade your insurance policy. Nationwide is a ripoff. I would not recommend you to my worst enemy. I give you ZERO STARS!

When this was VPI they were wonderful, then Nationwide took over and what a nightmare it has been. Their favorite answer is DENIED....followed by "we need more information". I have gotten EVERYTHING they need, having gone to my veterinarian myself to get it....STILL "we need more information." This is a typical insurance company... Deny deny deny until the customer, who pays a buttload of money to have the insurance, gets frustrated and just pays out of pocket. My cat was recently diagnosed with very aggressive cancer and now I REALLY need Nationwide... I've been with them/VPI for YEARS and 3 cats... They are heartless and couldn't care less.

Rip off...never received my money. They clearly covered my rabbit's disease but stated they wouldn't because they put in under the category parasites. It was a disease that was affecting her whole body. I wish I would have never signed up with this company. Please do not waste your money on Nationwide. I spent my last for my rabbit because she is sick. I was told they don't cover only wellness such as food...being spade or neutered. I have to save to make all the money back that I spent on my rabbit. A company so evil to scam people for their money is not cool.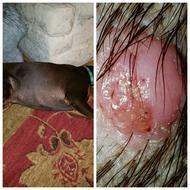 I purchased pet insurance for our dog (AKC Registered Doberman with 4 blue ribbons) who is an pure breed and just about perfect dog. We purchased this insurance knowing in the future he may have hip or joint issues. Or heaven forbid he get into an accident or eat poison or whatever issues could arise. So we adopted our dog on 4/16/2016 from a reputable breeder and she shows all of her dogs. On 4/21 we bought the pet insurance and on 4/25 our account was debited the money. We had to attest that there were no pre-existing conditions on our pup. We even sent every medical record from the previous owners Vet. He was eating Fromm Dog Kibbles (really good food) and we continued with the Fromm brand, just changed the type of kibbles he was eating.
On 4/26 he was getting a rash all over his body and was getting pustules on his hind legs. I called the vet and we got him in. The vet was not 100% sure if it was the food or environmental allergies (We live in Central Florida and this year was a bad year for dog allergies supposedly). So I knew our insurance would not cover this, but I thought it was important to have him looked at and I will just pay out of pocket. The vet said she was not 100% sure but there have been a lot of dogs coming in the last few weeks with allergies. So I told her I thought it may be the food since we changed it a week ago. She went ahead and started him on prednisone and an antibiotic. I left out of there paying $185.00 (got his physical since it was his first visit). No biggie. I did not send that in to the insurance as I knew he was not covered. His rash went away as we went to another food.
Fast forward to July 2016, we noticed he had skin bumps starting on his belly and a growth (tumor) on his right side of his rib cage. The vet did some scrapping and found the bumps to be either allergies or bug bites (he is on flea and heart worm meds as well, that I did not send it to the insurance company). So they put him on another drug and said he will be fine in a few days. Come to find out the growth was a benign tumor and needed to be removed as he would not leave it alone and kept licking and scratching it. So we had it removed. I sent forward the paperwork with all of the vet notes, just to be told they will not pay as this is a PRE EXISTING condition. WHAT???? So I called and escalated to a manager (Alesia) and she said since we took him in before the insurance policy date started, the diagnosis of "allergies" was documented and they will not pay for pre-existing conditions.
I attempted to argue the point that it was food allergies and they told me it was allergies, so all allergies fall under that. I was completely shocked. After being in Medicine for 20 years, I had never heard of that garbage. So at the end of the day, we have shelled out $892.12 for vet bills (tumor removed and spayed as well) and have received only $72.39 in return. They will NOT reimburse us for the others. I know I can get legal representation and fight this and get it ALL back but will end up spending $5k to get $800 back is not logical. They are banking on this I am sure. I am going to post this on EVERY FORUM out there for others to be cautious of this rip off scam. DO NOT BUY PET INSURANCE FROM NATIONWIDE! You have been warned!

I was a Nationwide Pet Insurance customer. I originally cancelled my policy due to the price of it vs the coverage you receive and the reimbursement on the claim. They were able to direct deposit my unused premium to me but my claims not so much. I was supposed to receive a total of two claims and till this date I only have one. The customer service was so horrible. They would not allow me to speak to management as it has been two months and I should never have to wait 30 days after the fact I did not receive the money I was owed.
The claim was processed in May and till this date I still do not have funds and continuously being told to wait an additional 30 days which means they want me to become so fed up with this process that they eventually just keep my money. I would never recommend this jenky insurance to anyone and will be filing a complaint with my Employer Group to get this removed as one of our benefit options as it serves no purpose to the employees that used it. I find Pet Smart being the better option for pet treatment.

This company will give you any and every reason to not pay claims. I wish I had done my research before signing up with them. I used to have Petplan and never had a single problem getting reimbursed, however Nationwide had better coverage with lower rates for my older dogs. I have 4 dogs insured with Nationwide. They will honor all claims until your deductible is met and then when it comes time for them to pay up after deductible is met they won't. They ask for vet records, they notify you of 30 day extensions for processing, and then will find any reason to deny a claim. This company is bogus. I will be taking all of my business back to Petplan.

I've had Nationwide Pet Insurance, which used to be VPI since 2010 for my Rottweiler and Pomeranian. The premiums, unlike others, have always been reasonable, considering I only have a $100 deductible. I also have never had to wait more than three weeks for reimbursement. My first and only problem just happened this month, July 2016.
On June 21 I faxed 3 separate claims for surgery my Rotti had on her knee for a total of approximately $1,800. I deposited the checks on July 18, 2016, on July 21st the checks cleared my account. I verified it before leaving the house because I was planning on using the debit card at the store. When I did used the debit card within hours of checking my bank balance, my debit card was declined. I could not figure out why. I called my bank and found out the 3 checks Nationwide had issued had all been returned for reasons no one care to disclosed to me. Nothing prepares you for the embarrassment of using a debit/credit card at the store, after you have filled the conveyor belt with groceries, to then be told in front of others, your card is been declined.
I called Nationwide and I was told I would have to wait 4-6 weeks to be reissued the checks all over again, which at this point I went off on them and told them that this was not acceptable. I have pet insurance to cover my finances when my pet needs it, that I needed that money reimbursed immediately. Long story short, I filed a complaint with the Connecticut Insurance Department, The Better Business Bureau, and The Connecticut State Attorney's office. Oh, and may I say, I found out the reason for their checks been returned unpaid through the Better Business Bureau website.
I also wrote them a very angry review on their Facebook page. Nationwide didn't care. They did not warn their customers of what was happening. Also, within hours of filing all these complaints I got a call from a company official promising to wire the money within 3 business days plus the fees I've been charged by my bank for their incompetence. I told this woman, I do not cancel my pet's insurance with them because their prices are reasonable compared to many other companies I've inquire with, otherwise, if that wasn't the case, I would have closed both accounts.

I've had Lucy's Insur. with VPI Insur. for over 10 yrs. Nationwide bought VPI and has raised my premium by 36%. I have not filed a claim for Lucy's in over 5 yrs. and when I called them they said "They're raising the rates for everyone in my Insurance group plan". This is price gouging and we as consumers should not put up with this. I asked the person on the phone "What would you do if your cable, elec. or phone bill went up 36% for absolutely no reason?" "I understand, I'd be upset." Please who are these people kidding!
They would do what I'm going to do and what all of you should do and immediately start looking for an New insurance company for your pet that isn't price gouging and trying to take advantage of loyal customers who have paid their premiums in full and on time for over 10 years. Nationwide has a 1 Star rating with ConsumerAffairs and 100's of complaints! I think that speaks volumes on how unhappy people are with this treatment.

Here is my story. I purchased a puppy from All About Puppies store and I applied for Nationwide Pet Insurance most expensive 87.44$ a month. Over a month later puppy got sick so I took to a vet. They did x-rays treatments over 1000$ bill. I paid for it and I was happy cause I have insurance, so I submit a claim, and what do you think? It take them almost two months and finally they refuse to reimburse because puppy has soft stools. When I got it 4 months puppy is a baby so they refuse to reimburse anything because of that. And when you apply anyone checking what--soft or hard stool??? And how do you know as an owner how describe your 4 months old puppy stool? Is it too soft or not??? Stay away from this insurance company. I never had anything like that.

Do yourselves a favor and do not get pet insurance through this scam. My dog is just a puppy and found out my company offered pet insurance. My dog has had diarrhea issues in the past before this insurance, however he had gotten really sick: vomiting and diarrhea last month. He was diagnosed with Colitis. I had the Nationwide Pet insurance at this time and Nationwide declined my vet bill of 400.00 because they said prior to having insurance he had a small episode of diarrhea, so it's considered a pre existing condition. What the **?!? How is this a pre-existing condition when he did not have Colitis when I took him months ago. No way... Do not purchase this insurance for pets. They will find anything and everything to not pay for claims just to collect your $.

I don't even want to give any star to them, it's a fraud. I trust the vet which recommend the pet insurance company. I wonder the doctor also want to make money on it. I have similar situation with others. I claim my dog's first vet bill, and they ask for medical record, so I sent them. She was good on record, they said it takes 30 days to review. Now I got another mail says it will take another 30 days, I think it's **. They have every excuse to deny the payment. I will call them again and ask them to return my money back. I also think people had been fraud by them. we should gather the money to sue Nationwide Pet Insurance company. It's a trick. We can't let them do this to fraud people who loves their pet so much. They are wasting our time to argue and wait for their response.

They reserve the authority to reject an upgrade in plans if your dog gets diagnosed with a serious condition, even while covered by their plans! Swine. They claim that the upgrade policy falls outside any documents and rules posted on their site and hence they can reject such upgrades to their premium plan if any serious health conditions exist. Her condition was diagnosed while on their medium plan, so it was not pre-existing. Hence, if upgraded, they would have to pay for treatment of her hip dysplasia. They don't want to allow the upgrade because of this. Now I gotta save up 10,000 for my dog to have new hips. How is this legal for them to have these hidden conditions for denying upgrades?

Matthew BrodskyInsurance Contributing Editor
Matthew Brodsky is an established expert on insurance, having written hundreds of articles and other pieces of content on the subject, interviewed countless practitioners, and attended dozens of conferences and events. He served as an editor at industry magazine Risk & Insurance for six years. More about Matthew→

Founded in 1982, when Veterinary Pet Insurance issued their first policy on TV star Lassie, this company has insured more than 1 million pets. Their commitment to making quality vet care affordable is backed by the financial stability of one of the world's largest insurance companies, Nationwide.
Emergency help line: Emergencies can happen at any time, so having access to those trained in veterinary medicine 24/7 can make all the difference. Veterinary Pet Insurance offers free access to its help line with any of its policies.
Tiered service plans: Veterinary care can be expensive, even when only looking at annual routine care. This company offers plans that cover everything from routine maintenance to comprehensive coverage.
Exotic pets covered: In addition to their plans that cover dogs and cats, this pet health insurance company also offers coverage for everything from sugar gliders to opossums.
Immediate coverage: Many pet insurance plans have a waiting period between enrollment and effective coverage date. With Veterinary Pet Insurance, coverage begins 24 hours after receiving payment.
No networks: Use the vet you are most comfortable with and take control of the treatment plan. Covered services are always covered, with no pre-approvals needed.
Best for Dog lovers, cat lovers, exotic pet owners and multi-pet households.
Nationwide Pet Insurance Company Profile
Company Name:

Nationwide Pet Insurance

Formerly Named:

Veterinary Pet Insurance

Address:

P.O. Box 2344

City:

Brea

State/Province:

CA

Postal Code:

92822

Country:

United States

Website:

http://www.petinsurance.com/