Consumer Complaints and Reviews

I almost had a coronary when I found out that this product contain soy protein isolate alias msg! Is it to make them eat their crappy food with gmo grains that may kill them before the msg does or is it to make them drink more water to get you off the hook for urinary blockages? Don't bother talking to the company. They couldn't care less. It is just a business to them and to hell with your cat.

My cat had bladder stones about six years ago. The vet was able to clear them out with medication and avoided surgery, but told me she had to be on RC Urinary SO for the rest of her life. Everything was fine until the most recent purchase. I bought a bag on 12/22 and started feeding her from the new bag on 12/23. By the morning of 12/24, she was vomiting every single time she ate. She could not keep anything down. We have now switched her off the food and she is able to eat and keep it down. I don't know if they have recently changed their formula or what, but please, do NOT feed your animals anything from RC. I don't know if the vets are getting kickbacks for prescribing it but please research anything you feed your animals. It's heartbreaking to know my cat is sick because of something I did.

I took my dog (a 18 lb mixed chihuahua/terrier) into the vet earlier this week because I suspected he had tapeworms. The vet said that his discomfort the night before might also be a sign of a gastrointestinal blockage - and said that she wanted to put my dog on a new food immediately (with no switching over) to help with any blockage just in case. So she pulled out Royal Canin Gastrointestinal high energy. My dog normally eats Acana Wild Atlantic and that has made his coat glorious, his backward sneezing gone, etc. His poops by the way were normal all this past week - he only vomited a worm up once and pooped what I believed to be worms.
So I gave him his worm medicine with this new food - seemed to be okay - his poop was solid. Come day 2 though - he has violent diarrhea, grey and explosive projectile, his entire snout was swollen on one side, and he has tufts of hair coming out of his skin. I put him on chicken and rice but the fact he had only 1 can of this and his symptoms were so severe - I'm so upset. DO NOT give your dog this. It is poison. I trusted my vet and now my dog is sicker than he has ever been before.

My 4 year old cat has been diagnosed with urinary tract infection since being a kitten and as such, has to eat food that is supposedly designed to accommodate this challenge. The vet has several brands, but Royal Canin was singled out by the vet as being the better. We balance his diet with a combination of wet and dry products, either 50/50 mix or, as we do now, wet food 4 times a day (3tbsp) with a dry food bin there for him to pick at when he fancies.
Now here's the problem and no end of calls made to Royal Canin has a fix for what is in my opinion, a serious problem. The 165g. can of URINARY SO discolours within 2 hours, smells terrible within 6 hours, is rancid within 12 hours, even when placed in the fridge and locked inside a vacuumed container with all the air sucked out by a FoodSaver machine. The response desk at Royal Canin admitted the problem, but offer fixes such as: take out of can and place in glass dish or SS dish to no avail.
The product instructions state that one should cover and refrigerate remaining in can. I have tried this product on 6 different cats and they all turn their nose up after 8 hours storage. My best tomcat won't even approach the dish once he gets a whiff of the stuff when placing on the floor. It cost a second mortgage to buy this crap as only half the can is ever eaten. Any suggestions because it seems that all brands associated with Urinary Tract Diets are the same, yet the regular commercial food from pet stores stays fresher lasts a lot longer than the stuff available only from vets.

Royal Canin is a great food. My dog had been on many foods before but only liked Cesar's, as most small dogs do, but then she got sick and I had to get a prescription Royal Canin (two different types) and she loved them. I highly recommend this product. It is hard to find the prescription brand, as you do need a prescription from your vet for this food. I would give Royal Canin even if she hadn't been sick. Wish I knew from the beginning.
How do I know I can trust these reviews about Royal Canin Pet Foods?
851,761 reviews on ConsumerAffairs are verified.
We require contact information to ensure our reviewers are real.
We use intelligent software that helps us maintain the integrity of reviews.
Our moderators read all reviews to verify quality and helpfulness.
For more information about reviews on ConsumerAffairs.com please visit our FAQ.

We gave this to our older kitty when she needed to have some wet canned food to supplement her diet. She loved it. Her favorite flavors were Oh My Cod and the chicken option. It helped give her extra nutrients and water when her kidneys were taxed. Although she passed, we also give it to our two new kittens and they love it too! The ingredients are easily tolerated and they like the flavor. You can find the product at your local grocery store. We actually order cases of it when it's on sale and it keeps nicely. Because the cans are smaller the content is not wasted.

I fed both my 5 yo adult cat and my 4 month old kitten Royal Canin at the veterinarian's recommendation. Boy was that a mistake. My kitten ended up losing weight and having diarrhea. My adult cat ended up hospitalized due to nonstop vomiting and diarrhea. They've started recovering now that they're off Royal Canin. Something in it is poison to them. So disappointed. This is very scary and alarming.

Our 3 year old 70 lb dog was overweight and had always had digestive problems. We tried many foods. Our vet suggested Royal Canine Satiety. The very 1st day we watched an amazing change. All the digestive problems disappeared. We didn't even have to mix their old food like usual for a break in period. Both dogs loved it. We only have to feed probably a 3rd as much food because of the nutrition, so we are probably even on the extra cost on food alone. Then there is the 13lb weight loss in 6 months that we could never accomplish before. She is at 57. I saw all the bad reviews. WE ARE HAPPY Campers!!!

This product should have a LARGE skull and crossbones on it. I lost my cat to this horrible concoction they refer to as food. First of all cats are carnivores, they are NOT and should NOT be fed a cow's diet, meaning corn and corn gluten should NEVER be used in their food (especially when corn is one of the highest allergies in cats). My cat was mega healthy, he got a blockage that was corrected and the vet prescribed this nutrition-less nightmare to my cat and he was dead in a month. And just in case some "vet tech" comes on to tell me there's a number of reasons my cat could've been ill (where generally that could be correct), it isn't in this case.
I was a vet tech and I know (apparently) more than my present vet, because as a vet they should KNOW what they are prescribing. Apparently the profits outweigh the quality care. This food is WAY overpriced to boot. Purina urinary formula is almost the exact same formulation, so for those hell bent on killing your cat you can do it cheaper. Where my experience has been with their urinary formula, when you read other reviews it seems to be a common thread throughout that this brand is overpriced garbage. Buy at your (and your animals) risk. A side note: I have 2 other cats who also started vomiting on this food. Once pulled off the vomiting has stopped.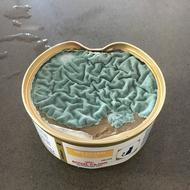 I have been feeding my youngest cat RC Duck formula for about six months or so now. She was on it due to my vet's recommendation, after my cat began licking and pulling her hair out. Could have been dietary allergies or nerves, not sure which. She started out well, but I received a can from the vet's (in a full case) that was bent. When I popped it open, it was COMPLETELY covered in disgusting mold! I was horrified. Other cans in the case were dented too.
Contacted Royal Canin, and the company was totally nonchalant about it. They did NOTHING to remedy the situation. I gave them all the pertinent info re: case, batch number, etc. They didn't even offer to replace the case, which I spent $75 bucks on, at $3 per can!!! Unreal. Oh, and my cat started puking the week I found the moldy can. Coincidence? Perhaps, but still very disconcerting. My cat's already sick, don't need to add infected food to the mix. :( I'm going to start looking for another brand to feed her.

My female miniature poodle had bladder stones removed surgically and was put on a diet of Hill's multipurpose C/D. I started feeding it to my Yorkie and he was eating it but the kernels were large and I thought I would try the Royal Canin. They did not have the small dog so I fed him the large regular SO. He started vomiting and getting loose stool. I took it back to the vet and they ordered the small bite. While I was waving for the small bite to come in I switched to Hill's again with no problem. I picked up the small bite when it came in and the Yorkie got loose stool then diarrhea and vomiting. Last night I took him to emergency because of black stool. He was diagnosed with blood in his urinary tract. There was no signs of parasites and they did blood work which looked normal. The vet put him on special medication for a week. I suspect that the food has caused the problem and after spending $240 I am taking the food back to the vet.

We have used Royal Canin for years until a recent purchase of dog food. My pug is not the same, she started off with diarrhea one week and now vomiting the next week. We took away her food and started her on bland food, chicken and rice. She started to introduce her normal food and after her vomiting again she is refusing to eat any food. We have never had any issues until this month. After reading all the reviews I am terrified for my dog.

We had one cat who had a urinary blockage and the vet suggested we start feeding him Royal Canin S/O wet and dry. We were told that it would be fine for both cats. The first case of wet food was fine but the second had a different consistency, almost as if they changed their processing. After being on the food for just over a month, our second cat became extremely ill, constipated and throwing up. We took him back to the vet and both attending vets inquired to any recent changes in diet, acknowledging that such a change could be the cause of his potentially deadly issue. He was so backed up that sedation was required to help clear him out. Needless to say the poor thing has never really recovered.
Follow-up research of Royal Canin Urinary SO has found that severe, debilitating constipation, such as what affected our cat, is a common issue in both dogs and cats. Reading all the other consumer complaints, I find it irresponsible for any vet to recommend RC food. My vet has sent RC my complaint, my invoice and photos of the bag of food we still have (not using of course). The vet had been told by RC that there have not been any complaints to the company about this product. This was the first, and that my info has gone to their consumer relations department. To date I have not heard anything from RC directly. I would suggest everyone here who has had issue with RC contact them directly.

My cat recently was found to have crystals in his bladder. I paid over $1,000 to have a vet insert a catheter and watch him for a couple days (levels associated with his kidneys were high so they kept him for a couple days), take blood tests etc. When picking him up, the vet recommended he be on Royal Canin SO Urinary food. I bought cans of it since that was also recommended. I just started him on it yesterday and last night he threw up and had diarrhea. I am concerned since from now reading reviews, it looks like the symptoms are the same across the board. As of today, it looks like he might be blocked again. I am wondering what action I can take. I am planning to talk with the vet. If my cat needs additional treatment, are there lawsuits I could pursue?

I have a miniature schnauzer/Cross Yorkie, as well as a Minpin cross chihuahua. My schnauzer was diagnosed with cancer. Mammary gland tumor. She had surgery to remove it and I have to watch as it supposed to come back. My other dog's right leg has been shaky lately. I was petting him last night and felt a lump under his chest by the leg. I am nervous now about what it might be. Just thinking if he has cancer too. What are the odds of both dog growing up on Royal Canin food and getting cancer. Which is why I started looking at these sites.

My boyfriend has been feeding his dog Royal Canin German Shepherd formula pretty much all her life. She has been doing good on it until recently. I know that GS suffer from different skin disorders but she was at the vets and they said she was in perfect health! I honestly don't think so. She has been scratching herself nonstop even though she has no fleas. Her potty business does not seem normal at all and she seems hungry even though she is eating the recommended amount that the manufacturers state to feed her. I told the vet about this change and they said just to keep her on the food and she will be fine. I don't think so. So I changed her food to Rachael Ray's Nutrish and she stop scratching the 3rd day she was on it.
She did really good on the other food but then my boyfriend bought the old crap again and she has started back to scratching and now she is biting herself too!! She will wake up in the middle of the night to clean herself but the more I watch her, it's not to clean but to get her skin to stop itching. I do bath her once a month with a special shampoo to help her but it's short lived when she eats this stuff. All I know is that this is the last time I'm feeding her this crap. She is going back on Nutrish this weekend. If you think paying top dollar means top food?!? You are so wrong. You are only paying for a label and that's it. The food is cheap and full of fillers. Don't buy this food for your dog or cats if you love them. Do your research before you change the foods for your fur babies.

I have been feeding my Cavalier King Charles Spaniel Royal Canin dog food, supposedly engineered specifically for this breed of dog, for nearly a year now. He has gained weight to the point that he is now a fat dog. I had looked for the ingredients on the bag before, but dropped the ball, not realizing that the reason he was gaining weight was directly related to the food he was eating. I cut out all treats, thinking that was the problem; I limited his intake of food; and, finally, I had to look online to find the ingredients of the food itself (I did not find this information on the bag). What I realized was this: the manufacturers engineer their food for Cavaliers so dogs will have a shiny coat and so their propensity for suffering from heart problems will be addressed - supposedly - and that's the only thing these people have to say about their product.
I researched on several occasions what the best foods would be for my dog, only to be confused until I found an article that seemed to be a clear explanation. According to this article, the ingredients in the Royal Canin product I was feeding my dog were the absolute WORST ingredients that could be fed a dog. Just yesterday I bought a product that seems to be best suited for my dog - Merrick's No Grain Healthy Recipe Dry Dog Food.
There are children who live near me who love playing with Max. Just the day-before-yesterday one little boy said this to me: "The last time I saw Max he was little; now he's fat. How did he get that way?" That was it. No more Royal Canin for this dog. And when I went to the store where I bought the new food, the clerk told me that she was surprised how Royal Canin could charge such exorbitant prices for their product (Royal Canin costs about 2 1/2 times as much as high-quality dog foods), and get by with it. In any case, this has been my experience with this brand of dog food, which I consider a ripoff.

Both cats stopped eating, started bloating, vomiting - their entire digestive systems shut down. Both required expensive emergency intervention and hospitalization. "River" had to have emergency surgery and almost died. When "Greta" starting showing the same symptoms, we rushed her to the emergency clinic and because they caught it earlier, with motility drugs and hospitalization - Greta avoided surgery. We spent over $10,000. During the surgery, the vet opened River up and completely drained and cleaned out her system. River's system - stomach, intestines, etc was completely backed up - the fluid/feces/stuff was absolutely "putrid". River's urine tested positive for E.coli.
The vet felt the cats had ingested something that caused the emergency. They are indoor-only, we drink the same water they do. The vet said the most likely source was the Royal Canin food. Greta has recovered, but River did not. In spite of the surgery and hospitalization and months of follow-up care, River died in September 2016. She was never the same.
Here is the info: Royal Canin Gastrointestinal Fiber Response dry 8.8 lbs. Open bag UPC 3011148428. Some additional info: BO-01209 2900 411603024483 3 1603 20015 479. From the bottom of the bag: BBD/MA 03292017/CAD 29MAR2017 15272020 RCR 04:25. I submitted a complaint: Your initial Pet Food Safety Report, ID **, was successfully submitted on 12/13/2015 4:26:15 PM EST to the FDA, and it was issued an Individual Case Safety Report Number (ICSR) of **. Royal Canin refused to provide QC test data from this production run. Their test procedures and data are all proprietary. They were not interested in testing the food I have left over including the sample I froze at my vet's recommendation. They allowed me to file a claim which was of course denied.

This was so heartbreaking, we found a lost kitten wandering in a parking lot in Manila, and we were feeding it lactose free milk for 3 days. It was coming back very strong, had a vet check up, everything was great. We bought some Royal Canin kitten milk formula, feed it to him and within 4 hours the kitten started looking all weak, like won't wake up. The kitten put its paws to rub its eyes twice and then just stop breathing and never move again! I'm going to take this food to a lab, and have it tested. It just seems so obvious that a happy playful healthy kitten that was feed this and died very soon after is NOT natural.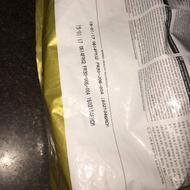 I have a 3-year-old Labra that has been on Royal Canin since beginning. We did not had any problems with the food at all till now. The dog's coat, hair, skin and general health have been well. We bought a 12 kg bag of Royal Canin in Aug 2016 and ever since we fed it to the pet he has been suffering from skin problem. Initially we could not understand the reason but today I noticed that the food is infected, having visible fungus and small insects. I immediately rang up to the shopkeeper but he suggested to take up the matter with the company.
When contacted a security guard picked up the phone and suggested to call again on TUESDAY as reportedly the office is closed on Saturday, Sunday, and Monday. I am yet to get a response from the company but I am pretty sure that this time the food has not been packed with due care and precautions. The following series of numbers were written at the bottom of the bag 19/01/217 0614FR02 FR30-006-004 16021046RCA.

We bought a new bag of Canin Urinary SO for small dogs. Within 24 hours after opening the new bag she had diarrhea. We noticed the color was different and the pellets were smaller. Took the dog to the vet and he took her off the food for a few days and now she is starting to get better.

I have been feeding my cats on Royal Canin Hairball for a few years now. Lately I have noticed they have become ADDICTED to the biscuits - they just beg for them. Now my Persians have started over-grooming and their fur knots up badly every couple of weeks. It is as if something has changed in the formula. Has anyone else had any problems? I think I will slowly wean them off these biscuits and find something better.

We have a 4-year-old Border Collie that has been on Royal Canin since young, most recently on Satiety Sat 30, and has not had any problems with the food at all till now. The dog's coat, hair, skin and general health have been great and we could not have been any more happy with it, often receiving compliments from strangers on how beautiful our dog's coat is. However, all of this changed when we bought a new 12 kg bag of what we thought would be similar food from the same vet. When we opened the bag, we noticed that the size of the pellet is smaller than the old version, and the color is also different. Despite that, we didn't think there was anything amiss since it is still a RC product, so we fed it to our dog anyway.
Our dog started to have diarrhea and vomiting after eating the new food, which we found worrying and decided to check whether he has been eating anything else besides the RC food that may be causing the diarrhea and vomiting, which we confirmed to be negative. We also checked to ensure that he has not had anything else other than water as well. Quite simply, we have no other reasons for this occurrence other than the new food. The pack was shown to be manufactured in the EU and we have decided today to stop feeding our dog the new RC food and replace with another brand, which we've still not decided, to see if the problem persists. The following series of numbers were written at the bottom of the bag 11/03/17 0349 FR01 FR59-517-001 (16071011RCC).

Our 9 year old mixed breed had bladder stones removed. The vet said she needed to be on special food and we started her on Royal Canin SO at his suggestion. Because she had been through a lot and I didn't want to make an immediate change and we have other dogs I offered the RC as well as the other food and let all three dogs choose what they wanted.
Our puppy started to eat the SO and developed loose stools. A few days passed and I made sure that only the older dog ate the SO and only the SO. I kept the puppy from the SO. Our other dog never had any interest in the SO. About two days after restricting our older dog to SO only, she developed very loose, mucus and blood filled stools. A day later she was eliminating almost completely blood. I removed all of the Royal Canin from all the dogs. Now, two days later her stools are still a little loose but there's no blood.
Also I was rubbing her with my fingers outside to loosen up her fur and let the breeze blow it away when I noticed a sore on the back of her neck that looked like her skin had split. There was a scab filled with hair that came off. We have since found another spot. This is a dog who has always been nearly constipated her whole life. So the loose stools are a real change for her. She has also never had skin problems. Today she seems to feel much better and the puppy's stools are more normal. I don't care how much that bag of food cost me... it's going in the trash.

Royal Canin Urinary SO dog food - My dog has been on this food for five years now and loves it. We were just at the Vet yesterday and his blood work is very good and no "crystals" in his urine. He is a Papillon and we are very happy with his results.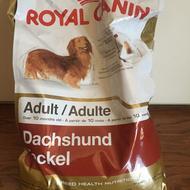 I have a 10 1/2 year old mini dachshund that has been on Royal Canin Dachshund since he was a puppy! My dog has been the most healthy dachshund I have ever had! We have never had a problem with him. He has never been overweight, had teeth problems or back problems that are common in the dachshund breed. I have recommend this food to so many people over the years. I bought a new bag of his food 2 weeks ago and after 12 days on the food my dog started having numerous watery bowel movements and vomited twice large amounts of undigested dog food! After two nights in a row of being woke up every hour to take my dog potty, I thought he must be sick from eating something in the yard. I stopped all food for 24 hours, stopped water for 6 hours, then started water in very small amounts every 2 hours to give his stomach and intestines and chance to settle down! His diarrhea and vomiting stopped!
After 24 hours I gave him small amounts of boiled chicken and white rice and did this for 2 days! After 3 days of no diarrhea or vomiting I thought he got through the issue and yesterday evening I gave him 1/2 cup of his Royal Canin Dachshund food. Three hours later my dog needed to go outside and his poop was mushy and then watery! He woke me up every hour last night to go watery diarrhea and has gone 4 times already since 8 am this morning! He has an appointment with his vet later today! This morning I wondered if it could be his food since it was a new bag. I started remembering years ago when dogs were dying across the U.S. from dog food that had contaminated products in them from China. I got scared and decided to do an online search on Royal Canin food and found this site. After reading several pages of reviews on here I am just sick to my stomach to think my dog is sick from a food I trusted for over 10 years.
I now have to find another dog food but in the meantime my dog will have boiled chicken and white rice! I am sure I will have to pay for blood work and possibly other tests today to make sure his liver and pancreas are okay! My new, current bag of food gives an expiration date and says it was manufactured in the USA. The UPC code for this bag is 0 3011145161 3. Then there is a code 451610/P451610C. There is also this info on the bag, BBD/MA 09152017 /CAD 15SEP2017 16077006 RCR 09:40 HECHO EN/FABRIQUE AU/MADE in USA.

This food is toxic. I trusted my vet, VCA. My cat had stones in urethra. After 2 years of this food my cat lost weight and started vomiting after eating, again no one could determine what was wrong. I went online, saw the mass complaints, changed his diet to boiled chicken and rice. The vomiting stopped immediately and personality returned. Royal Canin is not only overpriced but it's like the vets get a kickback for prescribing this toxic food. It's crap and should be banned from market. You think you are crazy or lost till you read these reviews. believe me when I say this food will kill your animal. If your animal is having weight loss, vomiting and diarrhea and is on this food, trust your instinct -- it's not you, it's the food. Change the diet, you will confirm what I am saying that no vet will agree with. It's like the drug companies and doctors, it's all about the money.

My female Yorkie was changed from Hills C/D food to Royal Canin SO food. She never had any urinary issues on Hills. Since she has been on Royal Canin SO food OMG she continues to get infection after infection. Now the vet says she is incontinence issue. The vet puts her on antibiotics. When antibiotic is done she starts leaking. Now she is on Proin medicine. I really think it is the food. Goodbye Royal Canin. You are junk.

I don't normally write reviews about businesses or products, but this food has caused so much stress and money in my household. I have a 6 year old cat and decided to get him a buddy - a 3 month old kitten. I thought it was going to be a nightmare to introduce the two, however, they became friends right off the bat. The REAL problem was the food I just had recently bought for the kitten - "Royal Canin Feline Health Nutrition Kitten Food". Soon after having this food he started having bloody diarrhea. 3 days of mucus and blood and diarrhea, I had enough and brought the little guy to the vet.
Vet did all tests possible and drained my wallet -$319. I didn't care because all I wanted was for him to get better. The doctor prescribed meds and gave him a shot to help with the diarrhea, he also said it was probably the food switch from the last owner giving him stomach problems. He told me to get "Royal Canin Royal Gastrointestinal" and switch slowly over the next 10 days. There I go again caring for the well being of my new little buddy and trusting this vet because you know, he's a vet.
Bought this expensive food and did everything I was supposed to, but the diarrhea would not go away. 3 weeks later and now throwing up all over the place along side the loose stool, I was losing hope. I thought my little friend was broken and only money and a vet would be able to fix him. I started doing some research online at 1AM and found out what a garbage Royal Canin was. I started freaking out, tossed all Royal Canin into the garbage as far as I could and was anxious waiting for the morning to go buy some new food. Food with ingredients for cats and cats only. Since the kitten was doing so bad already, I didn't even care to make a slow transition into the new food, I just wanted to stay away from RC as much as possible.
After giving him the new food in the morning, at night he was pooping beautifully. The best poop, I've ever seen from him. I didn't want to get my hopes up, so I waited for the next day...PERFECT POOP!! Royal Canin was destroying the kitten's inside, making me go back to the vet to spend more money, and the vicious cycle continued. I just hope you could look past my grammar and bad punctuation and stay away from this brand.
PS. My older cat ate some of the RC food and became blocked up within a day. I took the food away immediately. They are both now on Nature Verity Instinct and doing amazing! Description of new food: Instinct Ultimate Protein delivers pure, protein-packed nutrition like your cat's ancestral diet. Ultimate Protein is unlike any other pet food. With an innovative manufacturing process and a proprietary formula, it's loaded with up to three times more real chicken and duck than conventional dry pet food. In fact, 95% of the protein comes from real chicken and duck. There are absolutely NO rendered meats, chicken or duck meal, or by-product meals. We do not use grain, gluten, or low quality filler ingredients commonly found in other pet foods. Instinct Ultimate Protein is the ultimate nutrition for your pet.

I know there are people that have good luck with this food. I, however am not one of them. My cat was put on Satiety because he was overweight. Almost immediately he became constipated, then got diarrhea, started having seizures. We took him off the food. He continued with the same issues and 4 months later, I am going to have to put him to sleep. He can't walk without falling and although he has had many rounds of antidiarrheals, antibiotics, probiotics and steroids nothing has brought him back to the busy, funny cat he was before he started eating this food. I can't say enough about how disgusted I am with this product and with the company for not doing anything about the issues, and it seems I am NOT the only one having problems with the product.
Royal Canin Pet Foods Company Profile
Company Name:

Royal Canin Pet Foods

Website:

https://www.royalcanin.com/