Consumer Reviews and Complaints

I have spent thousands and thousands of dollars with Chewy.com for the past few years. I buy half dozen cases of wet cat and dog food virtually every other month and I have had it with their crushed and severely dented cans. When I called CS they told me their warehouse packs the cases and I told them that their warehouse staff should be fired for selling customers cases that have unusable food cans. They offered to give me some freebies and I declined. Don't trust them anymore. They are selling inferior product and clearly NO quality control at their warehouses. Buyer beware.

I would highly recommend Chewy.com to anyone with a pet. They definitely go above and beyond. We recently had a beloved cat pass away. I contacted Chewy about returning 2 unopened cases, plus 2 opened cases, short 3 cans. They kindly expressed their condolences and promptly refunded us for 4 complete cases. They also said that we didn't need to return the food, but instead donate it. This really is great customer service! More companies should be like Chewy.com.
Also, I hardly ever write reviews, but I felt like this time, I had to. :)

I will no longer be ordering from CHEWY.com. I have two different dog foods I need. Strike 1: The first dog food is no longer offered because the new owners of CHEWY which is PetSmart is not an authorized dealer. Strike 2: The second dog food has been "temporarily" out of stock for over two months – all three size bags. Strike 3: The last time I ordered it took 7 days to deliver and the order quantity was well over the advertised $49. They are no longer competitive on their pricing, it's less hassle and more convenient to pick it up at a local pet store. I have to go there anyway to pick up the one they no longer carrier so I might as well get the rest of my items from the same store while I'm there.

I like to thank Chewy.com for their excellent customer service in regards to my cat Teddy Bear passing away. Chewy.com sent my cat Teddy Bear and me, Laura ** a sympathy card and flowers the day after Teddy Bear died. This means more than words to me.

I have been receiving first time coupons from Chewy.com for a considerable time but haven't needed to use it until recently. I contacted customer service and told them this and they immediately credited my shopping cart with my discount. The prices on the Conure food I was ordering was already a good bargain but the discount made is a fantastic deal with super great customer service from Janny *.
How do I know I can trust these reviews about Chewy.com?
848,010 reviews on ConsumerAffairs are verified.
We require contact information to ensure our reviewers are real.
We use intelligent software that helps us maintain the integrity of reviews.
Our moderators read all reviews to verify quality and helpfulness.
For more information about reviews on ConsumerAffairs.com please visit our FAQ.

I recently, July 26, 2017, ordered a product from Chewy.com. As has been the case the package was not delivered to my door but to the leasing office. I have had several discussions about these deliveries with customer service and was assured that this time it would arrive at my door. In the past my orders have been large and heavy due to the free shipping requirement. I am 69 years old and carrying a 50+ pound package up the stairs is a problem for me. On July 28, 2017 the package was again delivered to the leasing office and not to my door. My apartment is accessible directly from the parking lot and it is safe to leave packages at the door.
Amazon and UPS have no problem with this. I again called customer service and was informed that even though they stated "Shipped to your door" on the website, it was up to the driver's discretion whether or not to deliver it there. I informed the customer service rep that this was not acceptable and that they should instruct FedEx to pickup the package wherever they left it. I was instructed to leave the package in "plain" sight so FedEx could pick it up. I did not have the package! I told Chewy.com that I did not have the package. At any rate, today the package showed up at my door and I again have to deal with this disreputable company! Do not buy from them, you can purchase the same products elsewhere and get reliable delivery.

My first experience with Chewy.com was ordering cat food. Later I cancelled autoship by phone and was told it was cancelled. A month later I got an email saying my autoship was ready to be shipped, I called AGAIN and was assured shipment would be stopped and autoship would be cancelled. Next I got email saying package had been shipped. Now I'm getting angry. Called for 3rd time on this issue. They apologized and I was told to not accept shipment from FedEx, which I did. In checking my bank, I saw they had credited the cost of cat food but did not credit the $4.95 shipping charge. Called FOURTH time and agent told me $4.95 would be credited to my account. Way too much time spent on such a simple request. I will not be ordering anything from them ever again.

I had an awesome experience with Chewy.com's customer service through chat. Kevin ** was extremely tentative, quick to respond, caring, and went above and beyond to fix my CS issue. He asked me questions about my pup and I told him her birthday was the day we spoke, he wished her a happy birthday for me and we had a very positive conversation. Furthermore Kevin took our transaction a step further and hand wrote a birthday card to my pup which was extremely thoughtful and caring of him. I feel like a valued customer and I will continue to use Chewy.com and recommend it to my friends not only because it's a great company but because it has great employees like Kevin. Thank you so much Kevin ** for the great experience.

Within the past few months I have had several great experiences with this one-in-a-million company. My first experience was when I responded to their questionnaire and told them that the product "Angel Eyes" did not work well for my dog. They quickly got in touch with me and issued a full refund. Then when I received pads instead of diapers and just asked that I not be charged shipping, they sent the diapers with no charge. And finally, I had ordered a prescription dog food via autoship. Unfortunately I soon had to put my little Angel to sleep and contacted Chewy.com to stop autoship. No problems there. A few days later I received a FedEx package which had a dozen beautiful red roses, a vase, and a beautiful sympathy letter. Yes, Chewy.com is my "go-to" for dog products for life. They are a great company and I would recommend them to anyone who loves their dog(s).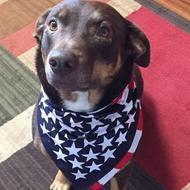 Let me first mention, I never do reviews for places unless I am very pleased! I have never had a bad purchase or slow shipment from Chewy. I am so happy I found their website. They always seem to have the cheapest prices along with the shipping. The dog food I recently started buying for my dog with allergies was found cheapest on Chewy (with the biggest bag) and you can always sign up for auto shipment. My dog needed a cone to not be able to lick his foot because he had an Acral Lick Granuloma. I found a soft, comfortable, and affordable price of a pillow-like cone for him and it has helped! I also just ordered a dog gate off of Chewy (with some toys for free shipping) and it was cheaper than the price at Walmart! I love ordering off of here instead of Petsmart. It makes me happy to finally find affordable necessities and toys for my dog being a dog mom. I hope others become aware of this great site for their animals. I know I did for my pup!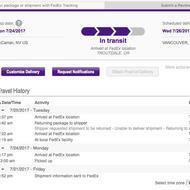 OK. The first time I ordered from Chewy, the product arrived in two days, Saturday. The 2nd time, it came in four days. This time, and the last time, I placed my order on Friday 7/21/2017 around noon. I was told it would ship on Saturday with a delivery day of the following WEDNESDAY! I called Chewy and was told FedEx Home, did not deliver on Sunday or Monday but I should have gotten the order Tuesday. And I informed them that FedEx didn't go by their 1-2 day delivery as advertised but did it their own way, taking as long as they wanted. I cancelled the order and went to my local store and bought what I needed for my cat, dog and ten birds. I would not insult my critters by saying Chewy is for the birds because it is false advertising and they should have to change their advertising or make sure the orders go out on time and get the customer in 1-2 days, as advertised.

Ordered 2 cases of cat food. Package took 10 days to arrive, cans had exploded and there was rotten food and juice spilled all over. Plus, it wasn't even the kind I had ordered! Second package, the "replacement shipment" took 7 days. Cans were extremely dented and again it wasn't even the kind I had ordered! Gross incompetence all around. FedEx told me they have had multiple problems with Chewy shipments as they do not properly pack their items.

I was on the Chewy.com emailing list and received a flyer for 30% off of American made pet food on July 4th only. I was trying to order a brand that I have bought on numerous occasions that is made in America. When I put it into my cart and proceeded to purchase no discount was given. None. I called customer service and was told that the discount was already applied on that brand. I told them they were mistaken. That is the same price I have paid each time I have purchased it. And that price is also the same price that my local storefront vendor sells it for, actually two of them here in Gainesville Florida. I left them a message via link on the site asking them to unsubscribe me from their mailing list. I also told them I would opt to do business with a local business that would stand behind sale prices that they post in the future.
I was contacted a day later by someone from customer support who acted excited and concerned and told me that they would straighten it out. I explained the situation and they told me no problem the price online already has the discount. I then told him no that's the regular price and if that's where you're going to leave it then we won't do business anymore. As I said I will opt to do business with local businesses. Better for the community. These guys are definitely not like reputable Florida businesses such as Publix or CVS or numerous others that will stand behind a price they post even if on second look they don't like the discount they claimed they would give you or made a mistake. For Pete's sake we're talking about the profit on a bag of dog food. One bag of dog food and losing a customer. Poor business practice.

Chewy.com is always on time with their product, prices are better than pet stores. But mostly they have a great customer service. Recently my dog passed away and I had an unopened bag of dog food I wanted to return. I call and asked about their return policy and (of course) explained my situation. I spoke to a gentleman named Kurt, he was caring, asked about my dog, told me a little about his childhood dog and at one point we got disconnected and he called me back within a timely manner. By the time we got off the phone not only did he refund my money but also let me keep the dog food and suggested I donate it to a local pet charity (I did). Two days later I received flowers, from Chewy, for my loss. This was not only unexpected but the extra thoughtfulness and effort was greatly appreciated!

Customer service via their chat was super quick. No dumb questions or wasted time. Plus, I was multitasking and forgot to respond for 5 or more minutes at least twice... they didn't disconnect the convo and didn't ask me if I was still there. They waited patiently until I remembered to get back over there and respond. I got in touch to return some unopened cans of dog food because my puppy is allergic. They refunded me for the number of cans I wanted to send back and when I asked where to send the cans, they said, "we won't ask you to ship it back to us, we would just ask that you donate it to a shelter in your area." Who says that?! I don't write reviews... but this really impressed me. I chatted with Sarah ** - shout out to Sarah - thank you!

Chewy is amazing. I put an order in and the next day it's at my door. Free shipping. The most recent awesomeness I experienced was Andre from customer service helped me. I called in to cancel one item from my order and he said since it's already out for shipment I should donate that item to my local animal shelter and they still refunded my money for that item. Chewy is amazing and I'm a lifelong customer!!!

They have an ad that states free shipping. Always not true. Only over $49. Called this morning and they did refund but how much have they made from folks that won't call. They acknowledge the ad is misleading but if you don't call they're not offering to refund. Not good practice. With the shipping their dog food costs more than buying at Walmart. Although they responded appropriately I will no longer be using them.

At first I couldn't find my order number of the item I wanted to return so the young man that I spoke with politely and quickly found my account by my phone number. I told him the product wasn't what I expected and no questions. Asked for a refund and without a hassle I got a refund.

CHEWY.COM was once a competitive company... WAS. I have 12 rescues and order food three times a month. Their prices have skyrocketed. Greenies up almost 5 dollar a box. Their excuse... "we want to be in line with the stores"... wrong answer. They BRAG about convenience and cheap prices. Don't be fooled, they are no longer the best company with good prices. Going elsewhere now.

I have had a couple of issues with Chewy's Autoship. When I called they were very pleasant and resolved the issues immediately. The last time I had forgotten to cancel my autoship due to having a triple bypass of my heart. When I had called the person on the other end (I'm sorry I can't remember her name) told me that she was very sorry that that had happened. She refunded all of the money from the order and said that when the order arrived I could either keep it or donate it (I donated it to my local shelter).
The refund popped two days later. About a week after the phone call I received a get well soon card from them (Chewy) with a statement of, "If there is anything we can do to help with your pets..." I can't tell you how much this kind of support from a web based company means to me. I will never consider going to any other site or service anymore. Thanks to all the folks at Chewy (I would have left this review on their site but they don't have a review of their service on the site). You guys are the best!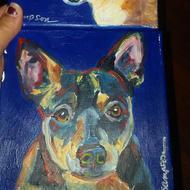 Extremely happy with the service that I have received from chewy.com. I ordered shock collars. I was missing the control for one of them and the prongs weren't long enough for my smaller dog and I cannot buy a bigger one because how much he weighs. After letting Chewy know that the one shock collar would not fit my dog they asked me to please donate it to my local animal shelter which I gladly did and that they would reimburse me the full amount for both of the collars and they sure enough did.
They then asked for a picture of my dogs and when I came home today they had portraits made of them. This is the most amazing customer service I have ever received. I give them 5 stars but I wish I could give them a million. I love my babies and will cherish the portraits forever. Thank you so much for going above and beyond and for donating to our local shelters??? Very impressed and they have gained several loyal customers. Shared my experience on Facebook as well.

Chewy is my go-to for my dog's food, treats, toys, etc! They have amazing customer service, fast shipping, and competitive prices. They usually have the best prices from the research I've done. I'm also excited about the new food they put out, grain-free American Journey dog food. Great ingredients and great price.

Best pet supply company out there! I have ordered multiple orders from Chewy.com and they have all shipped within 2 days of ordering with fast shipping speeds! Their customer service is awesome as well, you can get connected with someone really fast and they can help you with your problem fast. I contacted customer service once because I bought the wrong food for my ferret and they refunded me the money and told me to donate the food to a shelter instead of sending it back which was AWESOME! 100% recommend this brand, they really care about their customers.

I had ordered a bag of dog food and it was shipped out as promised. FedEx on the other hand showed that they had delivered it to the correct address on the date it was supposed to be delivered. The problem was that my wife and I were home all day and FedEx never showed up. The tracking information showed that it was left at the front door (no signature required). Upon looking around and at the in-laws house the package was nowhere to be found.
I called FedEx to have them track it and then sent Chewy.com an email just so they knew what was going on with the package. The next morning I received an email from Chewy.com apologizing and stating they will be shipping out a replacement order at no charge. Every time a carrier has mis-delivered or not delivered an item at all it's normally a big song and dance to resolve the issue either with the vendor or the carrier. With customer service like this Chewy.com will most certainly be getting more business from me.

I've ordered a few times with Chewy, two of the times plus today. DELIVERY BLOWS.. It comes from FedEx. And I will now stop ordering from Chewy because if they can't deliver it to my house then I will order from Amazon because I get everything delivered from them. Chewy needs to stop using this FedEx place. They are not delivering. And so to me, they are keeping it themselves. Yes Chewy sent it again but I cannot be the only one not getting my dog food. FedEx is a BAD JOKE...

We're all human and mistakes happen. Not everyone clears those mistakes equally. Chewy.com addressed and got the ball rolling for a solution in 7 minutes via email. Seriously, by the time I could put everything away and tell my wife what was missing, the email was there waiting for me. I recently made an order for a couple bags of hard cat food and a few boxes of wet cat food, received it a couple days later, but one of the bags and some of the pouches were missing from the shipment.
I emailed chewy.com, provided the appropriate information (shipment #, what was ordered and what was received). Hailey at chewy.com acknowledged that the mistake was possible in shipping, the missing items were shipped (and provided the replacement order number) and that the shipment will be a little delayed because of the July 4th holiday. Thank you very much.

I hardly ever write reviews but I have been so impressed by Chewy I feel that I need to. They have everything I need for my dogs at a price that is far better than any pet store. The best part is that it ships in 1-2 days. Their customer service is amazing and always helpful. I couldn't be happier I discovered Chewy!!

I've been a customer of Chewy.com for a few years. My German Shepherd, Ace recently passed away. I had just received a full bag of dog food & treats that I didn't even get a chance to open. I called to return the unopened items & they asked me to donate the food/treats to my local animal shelter. They credited my Visa account for the full amount! It's been over a week since my baby dog passed & today I received flowers from Chewy.com with a beautiful message! I can't believe how kind they are to their customers - you don't find companies like this anymore.
Aside from their kindness, their customer service and prices are great! If anything is received damaged, they don't even question it - they just send out a new product. Shipping is very fast - never took them more than 2 days. I honestly can't imagine shopping anywhere else for pet food & products. Everyone should give them a try - you won't be disappointed! This company goes above & beyond - it's not all about the money for them! Thank you, Chewy.com!!!

I was recently in a serious car accident and I am unable to drive so I decided to give Chewy.com a try so I didn't have to depend on people picking up food for my dogs. I placed my order one day and it was delivered the next. I am so pleased with the fast delivery and now I will always use Chewy.com for my dog's needs. Thank you so much.

I purchased a case of 24 cans of cat food and after receiving it my cat decided it was not a food that she liked. I left a 5 star review for the food itself but recommended finding somewhere that sold individual cans of the food. I hadn't looked into returning the food because their return policy stated the items be intact and I had already used a can. A couple days after leaving that review I received an email saying I would be refunded and they didn't even ask for me to return the product! Amazing company!
Chewy.com Company Profile
Company Name:

Chewy.com

Website:

https://www.chewy.com/