Consumer Reviews and Complaints

They have 1-2 day shipping posted all over their website for items over $49 to be automatically applied at checkout (they don't give you a shipping option). Ordered a $79 item only to find out they shipped it via the slowest snail mail possible. It took over a week for my item to arrive long after it was expected ruining the surprise gift it was going to be. Checked their website but there was no fine print or reasoning for the delayed shipment. After calling their customer service they had no justification for the delayed shipping other than it had to ship from a certain location. Never mind the fact they didn't even send the item via 3 day shipping or anything other than basic flat rate. The only reason this isn't a 1 star is because they gave back $10 for the item I ordered. Still reported them to the better business bureau as they are completely dishonest in their advertising.

Ordered 2 bags of Science Diet dog food, it shipped quick and no problems with that. They did double bill my debit card, one pre-auth and one debit, pre-auth still has 93 dollars of my locked and looks like Monday night before it will unlock so 4 days my 93 dollars will be tied up. Not happy about that, not the first time this has happened.

I recently moved. I went online and changed my address on the chewy.com website. It should be that simple right? It was not. After three days the delivery of food for my little yorkie Jack still had not arrived. I called the toll free number. I was told that they were so sorry, and that they would give me a $10 credit for the mix up. They also said that there were two different sites that I had to go to to change my delivery address! What??? I patiently took the time, talked to the lady, and updated my address. She explained that another delivery of food was being sent out right away. 4 days later? Still NO FOOD DELIVERY! I called again, only to be told that the order was mysteriously lost and they had no idea where Jack's dog food was. WOW!
Again, they apologized, and promised his food would be here by three days. Three days later? NO FOOD! I checked my email, and carefully looked at the tracking on the order, and guess what? THEY SENT IT TO THE OLD ADDRESS AGAIN!!! This time I was extremely frustrated. I called again. I expressed my displeasure with the whole experience, and even more disappointed that they just couldn't seem to get it right. I was told that they were very sorry and that they would be sending the order out AGAIN right away. I pressed for clarification on the delivery address. I was assured that the old address had been completely removed and that a new order of food was on the way. I guess it won't be until next week since this is a Friday. What a mess. I cannot confidently suggest that you use this company. They can't even get their delivery addresses correct!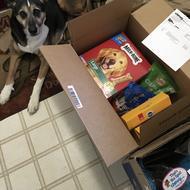 I remember a strange time, the so-called 'good old days' when, in my ignorance, I paid more to do all the work myself. Happily, those days are gone for good! With 2 dogs of our own and a steady stream of fosters, I once felt as if I were at the pet store constantly, wincing at the prices and lugging 30 lb. bags of food. Now, I go to Chewy.com, find everything I need, and 2 days later the nice FedEx person carries the often 60-100lbs. of dog supplies right into my feed room (as you can see in the pic, one of my fur babies is patiently offering to help me unpack.)
Their website is clean, upfront, and easy, with time-savers like instant re-order and auto ship available. I've yet to search for something they didn't have, and best of all, I consistently pay less than pet store prices. The shipping of every order has been free, dependable, and super-fast. The time (and gas, and back strain) saving alone makes it worthwhile to me. I've never had an order that wasn't perfect, so I've never made use of their customer service dept., but I have no trouble believing others' accounts that it is friendly and efficient. A valuable service and a trustworthy company that I don't hesitate to recommend.

Chewy.com knows how to do customer service right! There was a minor problem with our autoship order (the first problem we've had in over two years of ordering from them). I called customer service at 7pm on a Sunday night yet was able to get to a live person immediately, and she completely resolved the issue in less than 3 minutes. No matter what company you use, simple mistakes will occasionally happen -- what matters is how the company handles that mistake, and Chewy.com handles it well.
I've had one other occasion to call customer service. I misread the ship date on my autoship order and thought we had missed a shipment. I realized my error while I was on the phone with the customer service agent, apologized, and told him there was no problem after all. He gave me a ten percent discount on my next order "for your trouble." This was 100% my mistake and not any issue caused by Chewy.com at all, yet he ended up giving me a discount. Very impressive customer service.
How do I know I can trust these reviews about Chewy.com?
720,415 reviews on ConsumerAffairs are verified.
We require contact information to ensure our reviewers are real.
We use intelligent software that helps us maintain the integrity of reviews.
Our moderators read all reviews to verify quality and helpfulness.
For more information about reviews on ConsumerAffairs.com please visit our FAQ.

Auto ship NOW does not work. Got offered a 10% discount on the next order... when my dogs are out of food. Ridiculous. I can drive to the store and pick up the same food for about the same price. Thanks for nothing Chewy.

I am a comparison shopper and Chewy.com really does have great prices. Their shipping is fast. No more going to the store to try and load and unload a 50 lb bag of dog food. Auto Shipping is so easy to use. You can delete items, add items, change your shipping date, all hassle free. High quality products. I ordered a scented conditioner once that my cat and dog could not tolerate. I simply went on the website and chatted with them and within minutes had a refund, no hassle of shipping the item back, I donated it. Highly recommend their services from the outstanding prices, the very fast shipping, and the top notch customer service.

50+ pounds of products should be in more than 1 flimsy box that fell apart before delivery. I'm old. Had to get help. I live alone. Not always someone around. Snowing doesn't help. Just happy nothing was ruined. I will order again. My fur babies love everything. THANK you.

Great service! Can't say enough good things about Chewy.com. Their autoship program is stellar & very easy to use/modify. I bought some booties for my dog and they were too small. Instead of having to go through the hassle of packing them up and shipping them back, they simply shipped me a larger size. When my friend's aging dog passed away, she called to cancel her autoship. They sent her a bouquet of flowers w/ a sympathy card. Will continue to use & recommend to friends.

Easy returns, AMAZING pricing, Autoship is my cat's best friend. Every time I have an issue with Chewy.com, whether it is wanting a change in the type of food I am ordering or changing the date of my delivery, they are friendly and incredibly fast. My average wait time for a customer service associate is less than 1 minute, most times less than 30 seconds! I love this place and would recommend this retailer to anyone. They ship your food within 1-2 days and even go the distance of getting the food out to my cat when I was waiting for the prescription from my doctor.

Chewy I order filter for my fish tank Saturday Feb 5, came in next day. Sunday I did a quarter water change put new filters in etc. Monday get home from work noticed my clown loach was dead and my 2 goldfish weren't doing so good either. So I treat my tank with tetra lifeguard. Well it's now Wednesday and I've lost both my goldfish I have had for 7 yrs. I really upset my fish were fine and healthy. I will never order from there again. Only thing I can think of it was the filters (Fish filter penguin bio wheel 350).

This is the 3rd time I have had to contact Chewy regarding an issue with an item being damaged during shipment. Every single time I have called I have received excellent customer service. They make it so easy to resolve the issue and quickly replace the item at no cost. After ordering 2 cases of canned cat food I had to change my cat's food to a special diet for allergies. I called Chewy to see if I could return the cases and they credited me! Told me to give away the cans. I was able to donate them locally. I recommend this website to all pet owners.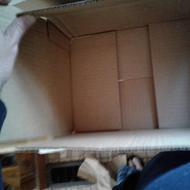 So I ordered ** tablets from Chewy.com. The box arrived, and when I opened it, it was empty, nothing but the paper filling. I was about to contact Chewy.com, but I thought, maybe I should double check, just to be sure I wasn't missing it. Upon inspecting the box, my ** tablets, were semi taped to the outside of the box, no I'm not kidding. The box of course was completely crushed, and tablets destroyed. I have pictures of the box and how it was taped. I don't know what kind of operation they are running, but obviously this is unacceptable. This was only my second time ordering with them, but won't be ordering again, even if my money is refunded. I did give them 2 stars instead of one, because my first order did arrive, inside the shipping box.

I'm very impressed with the delivery service from Chewy.com. My Shetland dog Cali recently became ill from pancreatitis, and our vet recommended a low fat diet. So I went online to Chewy.com and ordered the Hills prescription diet with a prescription from our vet. She loved it and she got better. I like that I can order online and choose automatic delivery or even change the dates so they are convenient for me. The prices are reasonable and my package came by Fedex to my front door.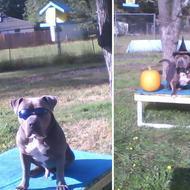 I shop online all the time, and without a doubt Chewy.com is the best company ever!!! I have 6 rescued dogs that are my family, they are a variety of ages and sizes, and have a variety of needs. I can find everything I need for them on Chewy.com, but that is not enough for a company, they also need to have GREAT customer service to satisfy my needs. Chewy.com goes above and beyond in every way possible. The people are so genuine, helpful, friendly, and caring. After over 30 years of doing rescue and working in the animal field I can honestly say Chewy.com is the very best!

The best company I've ever purchased from!!! I rescued my Great Dane mix 8 months ago and was tired of spending an astronomical amount of money on his food every month and not being able to find what I always needed for him in pet stores. I discovered Chewy.com a couple months after rescuing my dog Maverick. I was absolutely amazed and beyond impressed by the amount of things you can find on their website. There has not been one thing I couldn't find for my dog. I've enrolled in autoship to receive my dog's food and other items monthly. It is so convenient and my order is shipped and received very quickly. FedEx can be a bit frustrating from time but that is no fault on Chewy.com part.
I've only had to contact customer service once in the last 8 months and it had nothing to do with my order. I purchased the wrong size booties for my dog and was just calling to return them. The customer service was fantastic!!! He was super friendly and instead of me dealing with returning my item he offered for me to donate my booties and immediately refunded my money. I was blown away!! I donated my booties to a dog park. I have never before seen such exceptional customer service!! I will continue to order from Chewy.com as long as I have pets. I highly recommend them!!!

I've used Chewy to order prescription dog food for my senior yellow lab for a few years. I've always received my order promptly. The last order I made I traced the package (2-25 lb bags of dog food) and FedEx indicated it had been delivered. It had not and my husband was home on the supposed delivery date. I contacted FedEx who were very nice and thoughtful. I even received a call from someone at FedEx saying they were looking into the matter and I should hear from them in 2 days. Well, 2 days came and went and I heard nothing.
I decided to contact Chewy to see if they could help on their end. I contacted them through their online chat. Without missing a beat they said they were sending another order out to me. They also advised if I received the original order that I should keep the dog food or, if it was more than I needed, I could donate it. No additional charge to me beyond what I paid for the original order. That is what I call customer service. I've always been a huge fan of Chewy but they are top on my list for a lifetime. Thank you Chewy!

They're an awesome company. We have used Chewy.com for over a year now. This is one of the best companies we have ever dealt with. Great selection, great prices, fast shipping, order accuracy and a holiday card from Ryan and Michael (co-owners) every year. We wish more companies were this personal and caring of their customers.

I ordered two in stock items at 8 am on Thursday. One item arrived 2 days later but the second item, the one I really needed ASAP, arrived 6 days later. When contacted, Chewy tried to blame me for the delay saying I need to order sooner. When I provided all the details including FedEx report that the second item was shipped 3 days after the first, they had no answer except sorry. If you are ordering from Chewy because of the 1-2 day shipping... DON'T.

I love this website. Most things are significantly cheaper than the competition. They usually have free shipping over $50 and it never takes more than a day or 2 to arrive. I have found the quality just as good, if not better than Petco or PetSmart. How they stay in business so cheap I have no idea but as they stay that way, I will continue to shop there.

BEST DOG CHEW TOY COMPANY ON THE INTERNET - BEST CUSTOMER SERVICE. Megan ** was amazing, fast response, and she gave me a discount. Chewy.com has an excellent selection of chew toys for every dog size and breed all at very affordable prices. Saves us tons of money.

I have been using Chewy.com for about a year now. While they are convenient to get everything shipped in one order or two to your house, they are highly undependable. The one consistent thing about Chewy is that they are inconsistent. Cat litter comes with holes in it, spills in my house, things are delivered to my Leasing Office when they are supposed to come to my apartment building (due to my back and elbow injuries), they can't find things in transit, etc. Literally every time I place an order with them, there is SOME issue that I have to call and follow up on. Who's got time for that? It's never just dependable, which I wish it were. If there were another service I knew of, I would switch to them. For now, I'm stuck with Chewy, because I don't have a car, and my injuries make it impossible to carry heavy items. They are always nice in emails and phone calls, but still, it's maddening. Just saying.

This company is really nice to deal with. When I called with questions this morning, I got a rep on the 2nd ring. She was very courteous and was willing to work with me to set up auto-ship every 12 months for an additional 5% off halo & wellness cat food. She also told me that their stock sells out every 2 weeks so I wouldn't get stuck with old almost expired stock (like I did with PetFoodDirect). They also offered me free shipping and they don't charge California sales tax on online orders (unlike PetFoodDirect). When you get a company that goes out of its way to be helpful and offers the best pricing it doesn't make sense to even consider going anywhere else. Try them out, you & your pet will be very happy!

Last year I changed my dog's food and he apparently was allergic or sensitive to it with out-of-control itching. I called Chewy to order something different. They comped it and suggested we donate the original bag (which we did). No hassle at all. This year, our order was delayed because of weather and we were about out. Chewy suggested we buy a small bag to tide us over and credited us for it. I was impressed beyond belief! But wait, there's more... We'd driven from CO to FL last weekend and I changed the shipping address beforehand, timing things so Louie's food would get here at the same time as us. Not only was it hung up by the weather, but the address wasn't changed on autoship (my bad?) and Chewy shipped a second bag to us in FL at no charge. No one - and I repeat NO ONE - has comparable customer service.

When I have had problems with the product, the delivery, the condition of the delivery, they have been knowledgeable and tried to be accommodating. They have a great inventory and the service staff is very friendly, but delivery can be a problem. I live in the San Antonio, TX area - a big city - and what they promise as 1-2 days on their website is always 2-4 days or longer. When asked, they have no answer for this delivery time difference. Can be quite frustrating when ordering repeating, ongoing products like dog food.

Chewy.com is very, very helpful, answered all my questions without hesitation and received my order right on time. I'm very happy and so as my kitty. Their products are reasonable and since I ordered a lot of stuff, it all got here in great condition. They were very helpful with my order and when one was not on the list, I called and immediately got an answer when it was supposed to arrive and it did. I'm very pleased with everything they helped me with and they have exceeded being helpful. It was my first order to them online and it was all new and arrived in brand new condition. I would recommend them to anyone and since my order was over $50.00 all the shipping was free, which was another thing that helped me out.

I had originally ordered a medication for my Pug Daisy. It stated that it was a chewable in the description. When I received the meds my Pug would not take them. I called to see what my options were and the person I talked to was SO HELPFUL!!! I didn't have to return the item and they gave me a full refund and also sent me another package with no shipping charge!!! The person I talked to said it would take possibly 5 days to get my refund. It only took one and he said that I should receive my package within 3 to 4 days and I have already received that also!!! I will definitely refer them to anybody that I know that's looking to order any kind of pet supplies in the future and I will definitely shop there again!!! Thank you for the great customer service!!!

Chewy.com has food for my finicky eaters, but phone staff doesn't know their products well. We are in an extremely rural area and this is the best way we've found to keep our dogs healthy along with a great vet Kevin ** DVM!

The service is super convenient and very efficient but a little pricey compared to less convenient ways to shop. This service is great for an older person like me or someone with a disability because someone else does all the heavy lifting and you don't have to drive anywhere.

I always get what I order in a timely manner. They're also good at letting me know if something is on backorder and when it should arrive. If you have pets, you will love Chewy.com. Their customer service is excellent. They have a huge selection of products, and it always arrives in a very timely manner on my doorstep!
Chewy.com Company Profile
Company Name:

Chewy.com

Website:

https://www.chewy.com/