Consumer Reviews and Complaints

I saved money from my first order to present. The products come immediately. I told my friend who has a cat on a limited ingredient diet. She says that she is very pleased and has saved a considerable amount of money, plus she loves the convenience. My next door neighbor also took my recommendation and said that he saved 10 dollars on one bag of his dog's favorite food. We need more businesses that are like Chewy.com.

The customer service couldn't be any better. You can change your auto order anytime, including the date that it ships. I have saved so much money ordering through Chewy AND everything shows up right on my doorstep ridiculously fast. I can't say the prices on everything are the absolute cheapest, but a good consumer will find fabulous deals here, including items half off of rare items that I can only find at the vet's office. I trust their products and advise the customer service people I've me. I am so pleased, I HAVE recommended this site and app to anyone and everyone that is a pet owner. PLEASE support this business! I'm proud to say that I do.

Cannot say enough good things about Chewy.com. The prices are competitive, shipping is fast, and my dog loves the products. There was one occasion where the dog didn't like the food. I called the company and they had refunded me in full. I didn't even have to send the food back! Another incident happened where the package said it was delivered but it was either delivered to the wrong house or stolen. I called the company and they sent out a bag of the same food with one-day shipping for free! I will continue to be a loyal customer to Chewy.com.

I have literally never written a review for a company but felt like Chewy needed to be recognized for excellent customer service. I have to buy special frozen food for my dog's allergies and the store near my home that sells it recently closed. It's become increasingly harder to find places in a convenient place to buy the food so I decided to try ordering online. The first shipment with Chewy was fine and as expected. I was excited about the free shipping and it got here really quickly - Which was great because I was almost out of food. The food arrived well packaged in dry ice to preserve the frozen food.
Shortly after my second order I received a phone call from Chewy informing me that my package was marked as "Delayed in transit" by FedEx. They explained that they didn't want to risk the food being compromised (Thawing out) because of the delay so they sent out a fresh bag. They called me at 3:40 pm on Tuesday, followed up with an email and I received the food by 10 am on Wednesday. If you're skeptical about ordering pet food online or unsure about trying Chewy.com, don't be. You won't be disappointed.

I first ordered from Chewy to get a vitamin powder called Nupro for our dog. We were happy with it, the results of it and our dog liked it. We were buying Blue Buffalo from PetSmart but then they stopped carrying the kind she liked. Bought another flavor but she spits the tiny little pieces and doesn't seem to like it. Unhappy with PetSmart's selection and prices, I decided to search Chewy for new food and bought Acana. She seems to really like it and is now eating better. Chewy's shipping is literally lightning fast and the prices are very reasonable.
How do I know I can trust these reviews about Chewy.com?
789,262 reviews on ConsumerAffairs are verified.
We require contact information to ensure our reviewers are real.
We use intelligent software that helps us maintain the integrity of reviews.
Our moderators read all reviews to verify quality and helpfulness.
For more information about reviews on ConsumerAffairs.com please visit our FAQ.

I got my first dog February 2016. He's a little over a year old. He's super picky and the pet shops in my area don't have the food and treats that he likes. So glad I found Chewy! Even if I want to do a last minute order, the shipment usually arrives the next day with no extra cost... I won't order anywhere else because I feel like this is five star service, also great product selection and toys for small breed dogs. Thumbs up!!!

I've been a customer for a long while now. Before them I got all my pet products from a small family owned store. I was given their name by the owner when he decided to close after over 30-40 yrs & becoming ill. I knew I was being left in great hands. Chewy.com cares a lot about their customers. They go above & beyond to satisfy you. I just had a situation where FedEx decided to wrote up they tried to deliver & I was not home which was a complete lie. I told Chewy.com via email & they replied quickly. They contacted FedEx on my behalf (though I already did). Doing that I know helped how the story ended.
The manager of that FedEx station drove my package to me in his own vehicle since the driver signed out early. Wow! Chewy.com even offered to refund 1/2 of my bill because they thought I would not get my package until after memorial day. My family & I are so grateful to them. They are immaculate & it's not just an exchange of money...it's personal for them. That's deeply appreciate & unlike others. On top of that they sell items you can't find in the average Petco or Petlands. Make them your place to order from for your pets needs.

Placed an order for $393.00 for cat food. One of the items were not in the warehouse so my credit card was charged again for the amount of the missing product to have it shipped from Texas. I was told they put a hold on my card (without my knowledge) basically paying for that item twice until they removed the hold. Why am I getting double charged for something I already paid for. Two. Who told you to take extra money off my credit card without my authorization after I spent almost 400 ordering from your company! You just lost a good paying customer for that Chewy.com. Not happy at all!

I have placed numerous orders with Chewy.com. If I order anything other than animal food, ie crates, beds etc., the shipping time is over a week. I have asked Chewy about this and was given a lame excuse. So basically they claim 1-2 turn around when in return it's more like 7-10. I have ordered two dog crates in the last month each taking 7+ days to arrive.

Ok, so I never write reviews about anything really, but I signed up for this just to review Chewy.com. These guys are the best. I have a cat who turned to be allergic to the food I was buying. Chewy refunded me for the food I did not use and asked I donate it. What? I have never had such a hassle free experience. They are quick to respond whether it is email or just calling in. Then I went to place and order and start an auto ship and it did not take off the discount. Called in and phone was answered by a real person? Harrison to be exact. He was super friendly, helped me get my discount processed my order for me. Again, they are awesome. Lastly the pricing is great, shipping is great and saves us money. Thanks to Chewy.com, you guys are the best.

Best customer service. The customer service at Chewy is beyond anything I have ever experienced. Twice my package was stolen from my front door and both times Chewy promptly sent a replacement order. The customer service reps were so friendly and helpful.

I'm not really sure where to begin with this company. I have been ordering prescription dog food for my dog Jewlz since she had to be put on a renal diet. They were overly accommodating throughout the process of trying to find the right food for her, if I ordered one she wouldn't eat, they would refund me and ask that I donate the food to a local shelter (which speaks volumes in both customer service and their love of animals). Shipping was always fast and my order was always correct.
Last week I received a case of food for my dog, and unfortunately she passed away last week which left me with a case of food that was not only not needed anymore, but hard to look at. I contacted customer service and immediately got a heartfelt email along with a refund for the case of food. I arrived home from work yesterday to find a beautiful floral arrangement on my front steps, and when I looked at the card it was from Kathryn and the rest of the team at Chewy. This literally brought tears to my eyes, I have never experienced such kindness and compassion from people I have never met. Thank you, everyone at Chewy!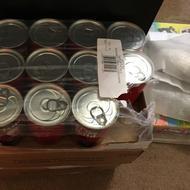 I never wrote any review, but I was looking everywhere, trying to write a review for Chewy.com. I admit I am a french dog, but Chewy is a perfect pet food company and I am 100 percent satisfied with them. l ordered three boxes (12 cases in each one) a week ago. I used one can out of two boxes, and left one box untouched. However, I did not like the product, so I was calling Chewy's customer services on SATURDAY 6PM, and I also thought I might not be able to return all three boxes since two of them are opened. It took literally 1 second for the customer representative to pick up the call, and it took 1 minute for me to return everything. Not only they offer to pay for the shipping, but also they said I can donate these products to local shelters if I want to. This is just one of the many good experience with Chewy. They are the best, hands down.

They are always out of dog food! I keep trying daily to order my brand of natural balance dog food and they are always out. Serious problems with this website. Poor stocking skills & they will not explain why.

I recently placed an order through Chewy - my first, as I had a $15 coupon. Order was placed on a Thursday, and the item was shipped before the day was over. FedEx Ground tracking showed that the package was delivered to my home on Friday at 1:30PM. The problem? I did not receive it... It rained Friday night and all day Saturday. Saturday evening, my doorbell rang, and a neighbor from three blocks away handed me a saturated package from Chewy.com, stating it had been delivered to his home in error. He was all apologies for handing me a wet package, but I assured him it was not his fault.
In the meantime, I had contacted Chewy.com to let them know that despite the tracking showing delivery, I didn't have the package. Their immediate response was a heartfelt apology, and a tracking number for a replacement package. I subsequently advised them that FedEx mis-delivered the package, and a replacement was not necessary, but they insisted, citing the potential for water damage to the original package. My not receiving the package was entirely the fault of the FedEx driver, yet Chewy cared enough to make sure I was "made whole", and satisfied. In short, I am. I have given up on the big box pet stores, and will be placing my dog food and supply orders with Chewy. Finally, a company that practices what they preach in customer service.

I have had a wonderful experience with ordering from Chewy for my dog. First of all the diet he was required to be on, could only be bought on line. No retailer in my area sold it. Secondly, I was able to change the automatic delivery very easily as his appetite diminished and it did arrive on the date that I wanted it to. I never experienced expired food. I have nothing but great and wonderful things to say about this company. Then when my best friend passed away I was devastated, but had to inform them to take me off the automatic shipping program. They were so understanding, compassionate to me they even sent me a lovely bouquet of flowers. I cried my heart out. You can't ask for better service. Thank you Chewy for always being here for me.

I very rarely write reviews, positive or negative. When I deal with a company, I expect to receive good service so do not feel the need to write a positive review when a company lives up to what they are supposed to do. With Chewy, I had to write this review. I cannot say enough good things about Chewy. When my wife wanted to give Chewy a try, I did not understand why we could not just continue to buy our dog's food at the supermarket or pet store as we have done for the past 15 years. We took advantage of Chewy's free shipping and excellent prices and received the food within a few days - we were hooked by their service and selection.
Our dog became ill so we started feeding her more specialized food and we ordered some frozen meat to feed her different foods. The frozen meat came in a very well packed box with ice within 2 days. Unfortunately, our Millie, passed away this past week and we had a lot of unopened food left so we called Chewy and asked if we could return the food. They told us to donate the food to an animal shelter and they would refund us the entire amount of the last order. What great service!!! To our surprise, yesterday, we received a flower arrangement from Chewy for the loss of Millie. Unbelievable!!! The way Chewy treats their customers and provides a service is the way a successful company should be and other companies could learn a lesson from them. We will always buy from Chewy if the need arises again and will recommend them to everyone. Thanks Chewy!!!

I'm a first time buyer from Chewy.com and I'm very happy with their prices and extremely fast delivery. I ordered one day and received my order the very next day. I bought two 20lbs jugs of cat litter, two Skin & Itch for cats and an eleven pound bag of Beyond cat food all for $64.34. This is half of what I would have paid at my local pet shop or Walmart. I seen online Chewy.Com is pending to sell out to Petsmart, I really hope they reconsider because I know Petsmart would not give us the same great prices or quick delivery. I would recommend Chewy.Com to anyone who has a pet, you just can't beat their savings or selection of items offered.

I ordered a flea and tick collar from Chewy on the recommendation of my dog walker. Within 12 hours, it was obvious she had a reaction to it. The Customer Service Representative told me I would received a credit within 3-5 days, and when I asked about returning it, she told me to donate it to a shelter. That is hands down the best customer service I can remember receiving and wouldn't hesitate to order from Chewy.com again.

I started using this company last year. Their prices most of the time compare with Walmart which is the lowest-priced store in my area. I have 4 kids and I don't always find time to make it to the store and not to mention, some of the prices especially on my cat food is a lot lower than other stores. They have always had fast shipping. It took less than a week to get my large cat tree and I just ordered 4 big boxes of stuff. It came within 3 days. I have never had an issue with them charging my card when they were not supposed to and never had an issue with shipping. There has also been quite a few times that a personalized postcard has shown up in my mailbox! Love this company. I will keep ordering.

Chewy.com is absolutely amazing. I have ordered at least 5 times in the past few months and love the prompt (and free) shipping. I accidentally ordered the incorrect cat food and quickly called to cancel my order. Customer service was quick to try and stop the shipment as well as credit my money back. The next day I saw that FedEx was still delivering the canceled goods and recontacted them and asked how I should return it and they told me to keep it and donate it to a local shelter. I couldn't believe it! I've never heard of a company doing that. I'm going to donate to a local nonprofit cat shelter where I adopted my pet. They will be thrilled to hear about this donation. Chewy.com is amazing!

I use this site every month to buy cat food, litter, dog food, toys, and treats. It's so easy to get to the $49 minimum for free 2 day shipping (which is an amazing perk), especially when you have a few animals. Everything always comes on time and is so much better than driving across town to go to the pet store. They have a great selection. If you have pets and aren't using this site, you're messing up. Can't recommend enough!

Great service. I have used Chewy.com for years. They answer the phone promptly, are courteous and helpful. Order arrives promptly and intact. May cost a little bit more than a big box store but well worth it.

Like many of the reviews I've read here, I am in total awe of the customer service Chewy.com provided. I bought replacements for my doggie doors (two different sizes) before finding out I ordered the wrong brand, which they at the time did not sell. They refunded my money, and said I could donate to a shelter rather than taking the effort to return via FedEx. I told them it was no problem, and they emailed me a shipping label (no cost to me) within seconds! I will check with the local shelters, but I'm not certain doggie doors are something that they are looking for. The young man on the phone was very helpful and very nice. In these days of dealing with "customer service" from airline, cable, and phone companies, this company knows what the real deal is. I will definitely be doing business with them again!

I ordered on Thursday May 4 and in tracking the delivery it will arrive on Tuesday May 9. That is 5 days. I need things delivered in a more timely manner. Because of this time lag I had to order both cat food and kitty litter from another company who has same day delivery. It is costing me more because I had to order duplicate items. You all need to have a conversation with your delivery company so that they will take you and your customers seriously.

I just ordered a 42" dog crate from chewy.com. Two days later I realized that I ordered a size too large. I called Chewy to ask if I could stop the order and exchange it for the proper size or how best to handle it. Since the crate was already in transit, the customer service rep said they would refund my money and process my order for proper size crate (also waived shipping on the new order even though it was below the free shipping min). And rather than returning the wrong crate, he asked if I would do him a favor and donate it to a local shelter. So I got my money back and the free crate to donate! It seemed too good to be true but it went just the way he said. Awesome customer service!!! I'm definitely now a loyal customer and will recommend them to everyone. Thanks Chewy.com!

I have been their customer for a while now and they continue to amaze me every time. Their customer service is the best I have encountered from a company, I think ever. I recently order some shoes for my dog and when they arrived they were too big on him. I got very worried about returning them because they were kinda expensive ($53).
I went on their chat and within 30 seconds I was speaking to someone (this is great because some companies that have the option of chatting, never actually have anyone respond. Which I find annoying!). I spoke to Whitney. When I told her about the shoes not fitting she right away told me, I would get a refund, and to DONATE the shoes to a local shelter. I offered to just ship them back, she said they would be happy to donate them to a shelter. I have had similar experiences with this company. They are always trying to go above and beyond. I admire how this company is managing its customer service and building its customers loyalty. I completely recommend this company. Good prices, shipping times and the best customer service!

Chewy.com goes above and beyond to keep their customers happy. My first order I placed I ordered the wrong type of prescription dog food by mistake. I called customer service they gave me a full refund and sent out correct food. Also told me as I heard many say before donate unused dog food to shelter. My dog Trixie fell ill with cancer and passed away. I emailed the company and told them what happened and I needed to cancel my auto ship. In my time of grieving I received a beautiful floral arrangement with a sympathy card from chewy.com. It made my day so kind and thoughtful. I will recommend to every pet owner I meet.

I have used Chewy.com several times now and they are incredible. If you have a problem or question you can chat with a customer service rep in real time without waiting for an email response or sitting on hold, or going through a lengthy call routing process that never "quite fits" your particular problem. And what's more, the person can actually fix the problem or answer the question immediately. They can even make changes to an order that has already been placed. THIS COMPANY really cares about its customers, which nowadays is a rarity. Their prices are competitive and returns are very easy. Absolutely love ❤️ CHEWY.COM.

On two separate occasions, I was sold dog treats that expired 4 years ago. On 1/13/17, I purchased several items from Chewy.com including Fromm Family Grain-Free Salmon Dog Treats. When the dog treats arrived, I fed my two dogs one treat each. They both became violently ill, vomiting and defecating several times. I then checked the expiration date on the dog treats and found that they had expired in 2013! I immediately called Chewy.com and they asked for a photo of the expired treats, which I promptly provided. I insisted that they throw the expired product out, as it makes dogs sick. They apologized profusely and assured me the treats would be removed from the shelves.
On 3/27/17, I placed another order, and it again included Fromm Family Grain-Free Salmon Dog Treats. Again the treats arrived having expired in 2013. Chewy.com is purposely selling expired dog food to make a quick profit, and they must be stopped before dogs start dying. I will not withdraw this complaint until Chewy.com provides photographic evidence that they have actually pulled the expired dog treats from their shelves and disposed of it.
Chewy.com Company Profile
Company Name:

Chewy.com

Website:

https://www.chewy.com/