Wayfair
Wayfair makes finding the perfect furniture and home décor at a price you can afford easier than ever. With over seven million products from more than 7,000 suppliers, we have one of the largest online furniture and home goods selections available.
Founded in 2002 on a shoestring budget by two Cornell University engineering students, Steve Conine and Niraj Shah turned a market opportunity into an innovative home ecommerce site that exceeded $2.25 billion in revenue in 2015.
Along with the rapid growth, Wayfair has remained committed to superior customer service ensuring your online shopping experience exceeds expectations.
Wayfair, a zillion things home.
Consumer Reviews and Complaints

I cannot believe this experience... The best I ever had... ever, and I am 61 years old, so I've been there and done that so to speak. I want to say right up front, that my delivery guys Jeff and James were incredible, efficient, courteous, and knowledgeable. They went over and above during their visit with me, and if I had 500 dollars I would have given it to them no questions asked.
Please, I hope someone in the corporate world sees this and will tell them personally how I feel. They are the epitome of customer service for your company Wayfair. If you continue to employ this type of worker, your company will remain superior. I will not hesitate to order from you in the future. Please contact me, and tell the men they may contact me via e-mail if they ever need a reference or have questions. We are so pleased. Thank you.

I found a media fireplace sku daby6631 Lincolnville Cottage/Country 42 inch TV stand with fireplace with a original price of $379.99 on sale for $137.99 (64%off). Since they showed the choice of color I wanted in stock I entered it into my cart. When I went to check out the price was $362.98 plus $25.41 tax. When I called customer service I was told the tv stand did not include the fireplace. The ad clearly stated it was included and even went into depth describing the fireplace. The rep said she could not see what I was looking at so I took a screenshot and sent it to her. She said there was nothing she could do about the price but I could look at another one she suggested.
Bait and Switch? I asked to speak to a supervisor (Tyler), who basically told me I could buy a different one or shop somewhere else. I asked to speak to his supervisor and he told me no. This used to be a good company with great customer service, but apparently no more. If you want to deal with this company I would advise you to keep an eye on what you think you are buying on sale, and what they actually charge you. P.S. I was told they would correct the ad on the internet, but 2 days later it still shows on sale and in stock.

I ordered bedroom furniture over a month ago. It was shipped to the wrong delivery location in the wrong city. The only way I was made aware of this was by me following up to find out why my order had not been delivered. This was over 2 weeks ago. I still have not received my furniture. I asked to speak with a supervisor last week. She emailed me and told me she would take care of the situation. It has been 6 days, I have not heard from her again and she has not returned my emails or phone calls. I STILL HAVE NO FURNITURE, nor do I know where it is. NEVER again will I order from them. I have been offered no compensation. I can't even get anyone to help me get to the bottom of the problem.

I have read only some of these reviews, they are all negative!!! I have only been dealing with Wayfair for two months, and I have only WONDERFUL things to say. Now, I have to admit I have not yet purchased any large items, like furniture, but I am planning to re-furnish my new home with their items. And, I am positive if you contact them, they will leave you alone, ask to speak to a manager, I did via email and received a response. I am sure Wayfair would rather that than a negative review!!! Yes, they do bombard you with Customer Service, yet I have never been more impressed in my 63 years of life. With all the negative, bad, horrific things going on in our world, too much nice is great. Life is Customer Service, you get what you give in life. Negativity begets negativity, try being nicer and explain your issues calmly and clearly, it might work!!!

Ordered a TAF DECOR coffee table on August 18th. Said the expected shipping date was September 18th. Fine. Then, without any notification, they changed the ship date to mid-October. OK, I suppose that happens. Now, almost a month after placing my order, they simply went ahead and canceled it - WITHOUT asking me and WITHOUT any real reason. Meanwhile the item STILL shows as "available" on their website. The 800 customer support number never picks up. A truly horrible experience. Will never shop with them again. Stay away!
How do I know I can trust these reviews about Wayfair?
884,672 reviews on ConsumerAffairs are verified.
We require contact information to ensure our reviewers are real.
We use intelligent software that helps us maintain the integrity of reviews.
Our moderators read all reviews to verify quality and helpfulness.
For more information about reviews on ConsumerAffairs.com please visit our FAQ.

I made a furniture purchase through the website on 9/2. The email I received said they are preparing the shipment on 9/2. On 9/11 the website still said they are preparing the shipment. I sent an email regarding my order and next day the email I received from them was "order cancellation has been processed." They sent me separate email saying that they oversold the item and now they are canceling my order. What a poor customer service!!! If they don't have the item they should not accept my order. When they accepted my order, if they didn't have the furniture then they should have contacted me first before I contacted them. It looks like Wayfair would have never contacted me if I had not contacted them. I'll never buy anything from Wayfair!!!

Awful cheap, poorly-made, low budget recliners! Was given the impression that the vibrating recliners that I was purchasing were constructed from high quality, commercial grade materials. When I received the recliners, I found I could've done better buying ten from Wal-Mart. They make it next to impossible to return an item to them and if you do return an item they charge 30% to do so. I have relentlessly tried to contact them to no avail! I received a Bill from Wayfair for a monthly installment and also received a statement from a firm requesting payment for the same chairs. I've been trying to contact Wayfair to resolve this but I have been given the runaround.
I am going to cancel the cc they have on file and refuse payment until this matter is resolved and will never ever order a thing from this company again ever! They also don't allow a person to comment on their products on their website because they know that they wouldn't receive one single order after people read the comments! Buyer beware! If it sounds too good, then it probably is! Avoid Wayfair at cost!!!

After looking at couches on their site and creating an account they sent me multiple emails, I told them to stop and it's been three days and they continue to hound me for business. I have never had a company be so aggressive.

First, Wayfair.com does not deliver when they promise to. After waiting around all day, only two of the four boxes of my Murphy bed arrived. When I called I was told it was FedEx's fault and they would deliver tomorrow. Do they think consumers have unlimited vacation days to sit around and wait for deliveries? Next, when I told them that I have to work and would not be around, they offered to leave FURNITURE on my front porch. Absolutely not - I don't want my furniture stolen! Then I asked for a refund and I would return that was delivered. They used every excuse in the book to not accept the return. And I must add that the two boxes that were delivered looked like they had been drop kicked off the FedEx truck. One box had holes in it. The larger box was completely open on one end.
This company is a scam! When you pay over $1000 to get some furniture that you still have to put together yourself, and they can't deliver on time or work with you to find a reasonable solution - IT'S A SCAM! Beware of this company! Do not buy from this company! Run! To another retailer. Bad business practices! Horrible customer service! Does not deliver on time! Does not stand behind making sure customer is happy! No integrity! Do yourself a favor and shop locally or with Amazon. Their commercial is right - This is a game changer! I'll never shop with them again and I'm having my attorney and bank open a case for fraudulence and transaction reversal on my credit card.

I found a recliner I liked online, opened a credit limit and decided to buy. That's where my problems started. Here we go! I will provide photo proof, get ready. The first chair I ordered said they had one in stock, I placed order and got an email saying Recliner was out of stock, I immediately canceled as I need something in stock that can ship ASAP. I then found another version of the chair in leather that was in stock and ordered. I then got an email saying I would not receive chair until Oct. 5, it's Sept. 3rd. I cancel order as I need ASAP and decide to call Tues after Labor Day to see if delivery could be quicker. I spoke to a nice lady who listened with passion to my issue and agreed a month was too long to wait. She offered to call warehouse and ask if it could be shipped out quicker etc.
I was then put on hold 5-10 minutes while she called, she returned and told me it could go out next day and she would oversee shipment, provide me with her direct line and email to stay in direct contact until delivery. Great! I bought the $1,200 chair and was happy! I then got an email with delivery the same as previous purchase, delivery not until Oct. 5th. I thought I'll get another with sales person info, Nothing! I call next day to find no notes on order, no info about my concerns. Nothing! I ask to speak to Supervisor who tried to call warehouse and got no answers. She said, "I'll call all day until I get through to confirm it's expedited." I later got an email saying, "I couldn't get through." I immediately called and cancelled order again. I then purchased another chair from another company that was around the same price, but was in stock and could be delivered.
I got up to an email the next day telling me my Recliner from Wayfair could not be cancelled as was on the way. I got on social media and private messaged them the situation, it was expedited to their highest level of service. I got a call from a rep who was very apologetic but I kept telling them all, "Listen to my initial call when I ordered, I was outright lied too." She assured me she could cancel order and would be turned around before it arrived, she was nice but never admitted fault and I kept saying my call would be used as a "learning experience for them." What about me!
I then the next day get a text with Tracking info for the chair from Wayfair. I emailed the woman back with a professional nice email saying if it was delivered I would accept if she would offer a discount. I provided sales info and receipt and sale person info of chair I bought from other company, but I still like this chair and wanted 2 recliners anyway. I sent a very nice letter with pics and info inviting her to confirm all info. She sent back a short and terse email saying the chair would be returned and never mentioned my email or other info. I'm not sure what to say about company but I'm disappointed! They might be good for small items but larger shipments is not their specialty and Sales rep lie and tell you anything to make sale. Stay away in my opinion!

Utterly terrible company. After waiting for 4 weeks (way too long) for delivery of my side table buffet, the scheduled delivery date came and went. I heard nothing from the company. After repeated phone calls on my part - and long customer service wait times prefaced by a "Due to a local service disruption, wait times might be longer than normal" message that has been on their system for 2 months, I was told my item had been "lost". Wayfair promised to order a replacement item and expedite delivery. After waiting another 4 1/2 weeks and being notified that the item was on the way and scheduled for delivery, the delivery date again came and went. I again received no communication from the company.
After finally getting through to customer service, it appears that the replacement item was never ordered and that the tracking notices that were sent to me were based on a phantom item input into their delivery system. Total incompetence. The only thing Wayfair did right was process my refund. Based on my experience and many other reviews, I can attest that Wayfair's delivery department is in way over their heads. There are many online retailers to chose from. I will not do business with Wayfair again, and suggest you don't either.

I had a horrible experience with Wayfair! Signed up my business for $25 promo code which I never received even after several emails and phone calls to rep. Ordered a 20'x20' canopy by Aleko (I checked and double checked the order before ordering to make sure size was correct); the box arrived soak and wet and falling apart; opened the canopy and set it up and it was 20'x10'. Looked into sending it back to Wayfair and gave up after I learned that it would cost me $65 to send it back plus the cost of a new box and packing materials. The item cost me $227; however this exact same canopy on Amazon is only $199. Even less on eBay. Wayfair is a lousy company to do business with. They send you tons of emails and phone calls to solicit your business but they have no idea on how to retain customers. Ruined my Labor Day party.

Ordered two tie up curtains from Wayfair on July 6, 2017. Confirmation email said they would arrive by July 10, via FedEx, I waited patiently until July 12 to call Wayfair (figured I give them an extra day due to the 4th of July holiday). They were very sorry for the inconvenience, yadda yadda, they are showing that I received only part of my order.
I clarified that I received none of my order, they were insistent that I received one of the curtains, I ordered. I again clarified that that was not the case. I received none of my order. They will send out a replacement order ASAP! They also put me in touch with FedEx who was tracking the whereabouts of my order. Dead end there. No one seems to know where it disappeared to. It supposedly stopped tracking somewhere after it left distribution. Now my new delivery date is July 19, 2017. I can't tell you the outrage I'm feeling right now, when I open my package and there is only one curtain! Two, two curtains, is what I ordered and never received, I explained this to them twice! So now I'm back on the phone with Wayfair listening to how sorry they are, giving me 10% off my next order, (I'm never ordering ANYTHING from them again).
But wait, the supplier has run out of material for this curtain and now the new date of delivery is August 17. What??? But not to worry, they will express ship it to me at no charge. Whoopie! Here's the bottom line, countless time on the phone, always an excuse as to why I have not received my order. They have my payment mind you. I cancelled my replacement order on August 22, and was told by Wayfair that my refund was processed (while I was on the phone with them) and I should see it reflected to my account in 3-5 business days. I'm still waiting.
I emailed them on August 31, this is their reply: "So sorry for the delay in your refund. Due to current weather trauma in Texas we are a little behind in office. I have taken a look at your order and sent the information up to our finance department so that we can have your refund pushed through. With the next 24-48 hours you should see your refund applied back to your Mastercard. Again our apologies. Please let me know if you have any other questions or concerns. Thank you for shopping with Wayfair.com." Are you kidding me??? What happened to "we've processed your request " back on August 22? Stay away from this sketchy company!

I bought a living room set from Mayfair in March 2016. Started having problems with it right away and have been getting worse. The couches are so poorly made!!! The seats are puffed up by a sponge I guess but when you sit on them for 20 minutes or more you can feel metal springs and wood. It is horrible and painful. That same sponge is too puffed up where you feel you're sliding off the whole time you're on them. HORRIBLE!!! It's just the worst living room set I have ever sat on, owned, and experienced and I have sat on $200 and $300 sets!!! Will be posting a true review wherever I can. CHEAP CHEAP LIVING ROOM SET!!! BTW... Paid $1300. Also, the reason they offer free shipping is cause they deliver your big items to your door but they will leave them outside exposed to the elements and thieves.

Wayfair distributes items that come from a variety of sources. Because of this, your purchase experience can vary greatly. For example, I ordered a plush benches and matching stool for the bedroom. Both arrived with torn underlining on the bottom because the manufacturer stupidly packed the legs inside, and they came loose and tore the fabric. The good: Wayfair replaced both. The bad: both replacements also came with torn underlining. Some furniture is just cheap junk, no matter how "glowing" the description. I ordered two desks with a walnut finish a year ago. Both have worn through the faux walnut finish revealing the composite board they are made of. On the other hand, sometimes real bargains can be had. I saw a portable bar in a local furniture store for $4700. I bought it at Wayfair for $1700. Similarly, a set of leather recliners were on "super sale" at another furniture store for $6500. I got them on Wayfair for $3500.
So, shop carefully, and avoid the "faux" anything. Best bet is to shop local furniture stores first, then see if Wayfair doesn't have the EXACT same thing available. But now, let's talk billing. That is all Wayfair, and it sucks. I opened an account and stuck with paper bills. Wayfair sent electronic bills anyway, in addition to paper bills, and created multiple "past due" notices when I didn't pay multiple copies of the electronic version that I had already paid. I ended up closing my account when I neglected the "cents" portion on a multi-hundred dollar payment. Wayfair charged me $2 for omitting the $.98 on the payment. I called Wayfair first, and their answer was "that's our policy." Well, my policy is not to have accounts with merchants that double and triple bill. If I had accepted the "automatic payment" option, they would have collected three times the amount due.

Wayfair has terrible customer service in my experience. Bank account holds were placed on my account several different times after a canceled order. They'd unexpectedly show up resulting in overdraft charges. Contacted customer service to figure out what was going on. Received no answers, only a rude attitude. Two emails later, no response from this company...

Good luck! You will likely never see the item you paid for using Wayfair. I purchased a sofa from Wayfair, several days later received an email along with my order number and tracking details, stating my item had shipped. The day my order was scheduled to arrive I received fabric swatches as opposed to the actual sofa. I called and was told a replacement was being sent out. Weeks later I received another notification with information about my delivery. This time I got a call from a local freight company who scheduled my delivery with a set day and time. I planned to stay home from work and waited for my delivery. The scheduled time came and went. I called the freight company and was told that Wayfair cancelled my order and instructed them to not deliver it. I called Wayfair, after being placed on hold several times, I was told the replacement sofa was cancelled because the original order had been located and was being sent instead.
She could not give me any other information and no one else who may have known what was going was in. She had no tracking number, no phone number for the freight company (she also told me this was coming from a different freight company), no idea of when the item would be delivered. She said she thought it was to be delivered the same day as originally planned and that the freight company was probably just running behind. Of course that never happened, still no sofa and still no answers. And after leaving several voicemails and sending multiple emails, no one has contacted me. Wayfair has no problem taking your money but good luck getting your order from them.

I am leaving a review because of the poor quality of product that I received from this company. They advertise on TV how inexpensive their products are yet still top of the line items but what we received in the mail was junk. Me and my husband spent over $600 on products from this website and we did have to learn the hard way not to do online shopping anymore. For example we purchased a simple computer desk that was around $130 on the website. When we received it we googled the name of the desk and found out it is sold at Walmart and other places like that for around $70. We bought a computer chair, a shoe rack, a bed frame, and a few other small items all that came in at low-quality at best. DO NOT BUY FROM WAYFAIR!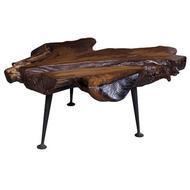 Purchased the Nathan Coffee Table from "All Modern Furniture", (subsidiary of Wayfair) and it was delivered today. Wayfair sent something different than what I ordered. I called Wayfair and they wanted to give me a discount. I responded and told them I wanted the item I purchased on their site. In the past 6 months, I've purchased 3 items costing $3000 and all three items had a big problem and I had to call Wayfair for resolution. Only one was resolved, the other two is still unresolved.

I am a frequent shopper at Wayfair and I have gotten emails with coupon codes for 10 percent off (not the first time shopper coupon) and every time, the coupon does not work. I tried to email Wayfair and tell them about the issue, but I never get a response from them. A big fail from Wayfair on that part.

I ordered a TV console on August 10th. I applied for Wayfair credit which was not enough credit line to cover the $800 purchase so I worked with the customer agent to pay for the difference using another payment method which took few calls and being on hold for quite some time then finally the order was processed and I was scheduled to receive my item today 08/22 between 12-4 PM CST. I took time off work to be home and wait for the delivery guys. Around 2:00 PM CST. I realized that I did not get the 30 minute heads up call yet so I started to get nervous and decided to call Wayfair just to make sure that everything is good and hopefully they could provide some real time update on the ETA, unfortunately the agent did not tell me anything I didn't know and emphasized that their contractors "The Delivery Company" are always very punctual.
I told him that this was my only opportunity to get the item and I had to leave the house exactly at 4 because my daughter has a doctor appointment at 4:30. Again he said that he couldn't check with the dispatcher or delivery guys but assured me that I should be ok. Sure enough 4 came and no one had called me at all so I had to leave that house and around 4:15 I get a call from this rude guy who is telling me that he is on his way. I mentioned that he was late so instead of apologizing and providing options he wanted to start arguing with me and said that he was not late at all! I told him that the delivery time was supposed to be between 12-4 and that I'm no longer at home so he just hang up. I'm ready to cancel this order and the credit card I got with Wayfair. Very disappointed! This company needs to do a better job at working with good reputable and professional local delivery companies.

DO not buy furniture from Wayfair. You will never get it. They take your money but the third party delivery company will not deliver it to you. Paid over $1000 for furniture. Never got it after multiple excuses. Still have not received refund. Never shopping there again. NEVER!!!

I was nervous about ordering bedding online but was thrilled with my quilt and pillow covers when they arrived. The quality was excellent and it looked exactly like it did on the website. The price was comparable to what I could get locally but I hadn't found the color scheme I was looking for. A happy customer!!

laundry hamper - Product I received was not as pictured or described on the website. Customer Service Rep was polite when I called but I had to hassle with sending a picture of the product I received via e-mail to her. Rep indicated she would send me a prepaid label to return the product BUT informed me that this was a one time exception and customers choosing to use Wayfair must return the products at customer cost - even though this return was entirely result of Wayfair's presentation of product. I will not order from Wayfair again.

I love the products on Wayfair. Have ordered several things and they look just like what I expected and sometimes better than the pictures. Prices are excellent.

Place order when items available, but week after Wayfair update with the new status is back ordered and put that order way back to months and half later. WAYFAIR please, train your employees more well. She just canceled my order without my permission. I told her that I like to make a color change due to you was out of stock, (it's available when I place the order) but week later Wayfair just send me the update that the items I ordered is back order and push that items way back to October which is month and half later. So I request to talk to supervisor but not willing to connect me to the supervisor.
Finally get change to talk to the manager, the situation still the same. They just canceled my order without my permission and tell me cannot do any change in that cancellations. (Then why you have to have the manager for who can't make the decisions.) And they told me if I need the items have to reorder again, but all my discount rate is gone with the cancellation that they made the mistake for. How is that possible, your employee made mistakes and I have to lose my benefit. So do you think is that fair?! And that is how Wayfair do business? Just took away customer benefit when they employees do the mistakes. If you think I'm lied you always can hear you recording conversations. Please get your employees more training!!! Very disappointed.

CANADA DO NOT USE WAYFAIR. When you use the site you will notice prices keep changing, out of stock appears often and then when in stock price is 30% higher. The site uses deceptive and unethical sales techniques. The prices seem really good but the products when delivered are a hit and miss. If you are unlucky Wayfair customer service will not help you... You are on your own. Everyone at Wayfair is friendly, courteous and professional BUT YOU WON'T GET A GOOD PRODUCT and service stops once your order is placed. By the way I was also one of those people who ordered goods, my credit card was charged and no goods were delivered. If you use this Wayfair remember this WARNING!

I have used Wayfair for years with great results until I moved to Ohio. They use a local delivery company that is horrible. With the first order, a large table, the delivery guys literally dropped the boxes and refused to even take the plates with them. "We don't have to". The second order - a large expensive china cabinet was shipped to the same delivery company and after searching was reported "lost" or in my opinion stolen. I was offered a replacement but it would be through the same delivery company so after two months of waiting I am getting a refund. So don't use Wayfair if you live in Ohio.

Wayfair is a wonderful online retailer from great value, high quality of products, decent warranties, intelligent customer relations to affordable prices and free shipping. We've been very happy with every home furnishing or accessory we've bought there.
Company Name:

Wayfair

Formerly Named:

Wayfair

Address:

4 Copley Place, 7th Floor

City:

Boston

State/Province:

MA

Postal Code:

02116

Country:

United States

Website:

http://www.wayfair.com/