---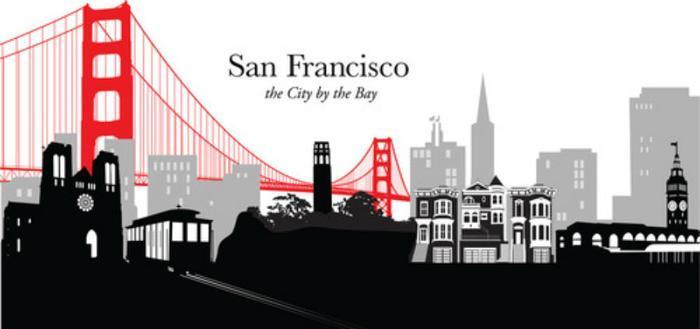 San Francisco has always been an expensive real estate market. Lots of people want to live there.
But in the last five years, San Francisco has gotten to be unaffordable for most people. The Home Value Forecast, produced by Pro Teck Valuation Services, explored some of the reasons.
It found that, as the economy recovered from the Great Recession, San Francisco created 500,000 new jobs. These were the kinds of jobs politicians like to call "good jobs." Mostly involving technology, they command big salaries.
At the same time, the Great Recession and resulting housing crash resulted in a plunge in home building activity in the region, where land is at a premium. So a half-million new jobs and almost no expansion in housing inventory when supply and demand is way out of balance.
That's resulted in a housing market where the average home lists for $1.2 million, and there is no shortage of buyers.
Long commute
The Forecast recounts the tale of one San Francisco worker who could barely afford a one-bedroom apartment in the metro area. Instead, he rented a two-bedroom apartment in Las Vegas, Nev., commuting to San Francisco four days a week. He estimates his savings at $1,124 per month.
Urban planners are concerned about what this is doing to the character of the city, not to mention the practical question of where the city's vital workers, who don't command high six-figure salaries, are going to live.
"Gentrification, or the influx of capital and higher-income, higher-educated residents into working-class neighborhoods, has already transformed about 10% of Bay Area neighborhoods," writes the Urban Displacement Project, at the University of California Berkley.
Widespread displacement
Its authors found displacement was forcing residents to move out of 48% of Bay Area neighborhoods because prices had gotten too high. It said these neighborhoods were about evenly divided between low income enclaves and those populated by moderate to high-income residents.
The Home Value Forecast reports many of these displaced residents, who work in San Francisco, are moving to Antioch, Calif. For most, it means a daily one-way commute of more than one hour, landing it on the list of the 50 worst commutes in America.
Real estate marketplace Zillow recently reported that housing markets that provide the best opportunities for advancement – places like San Francisco and Seattle – are now unaffordable for low income consumers who could benefit most.
In two thirds of the metros that Zillow measured, renters had to spend more of their income on rent than the historical average. In major job markets like the Bay Area, New York, and Los Angeles, it takes 40% of the median income to pay the median rent.
It's worse in Los Angeles, where he median worker has to spend nearly half of their income on rent.
Thanks
Keep an eye on your inbox, the lastest consumer news is on it's way!
Unsubscribe easily whenever you want
---