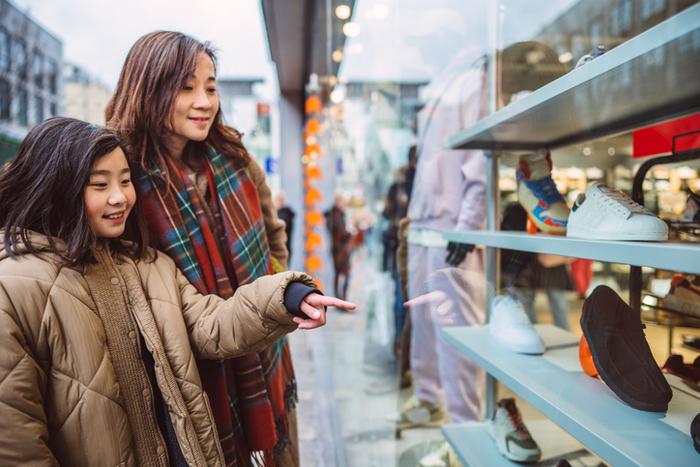 Before you know it, May 2023 will be in the history books, but for shopaholics, there's plenty left in the way of deals that only May has.
ConsumerAffairs' ace in the hole, DealNews.com, said that there are seven "best things" still left to buy in May, and several things shoppers should avoid at all costs.
Best Things to Buy in May
Big appliances: Finally ready to boot that avocado green refrigerator? Julie Ramhold, Consumer Analyst with DealNews.com told ConsumerAffairs that all major appliances – washers, dryers, even entire kitchen suites – are currently going for as much as 60% off at some retailers. And, if you play your cards right, you might save more over the Memorial Day weekend.
Her picks for discounts of 35% and up are AJ Madison and US Appliance, and if you're a Costco member, she says the warehouse club could knock up to $1,000 off.
She said that if there's a particular brand you're interested in, check with the manufacturer directly, too. For example, last year LG offered 10% off four-piece kitchen appliance packages, plus up to $982 off. And Samsung took up to $700 off single washers and dryers, or up to $1,400 off pairs of the items.
Small appliances: May actually has both ends of the appliance spectrum covered. Amazon has been known to offer discounts of up to 25% off, and department stores like Kohl's could have selected small appliances for $20 each or less again this year.
Speaking of Amazon, don't forget ConsumerAffairs insights into the store's refurbished sales and warehouse items. For example, one of the home appliances we found at a hard-to-believe price was the Shark UR2500SR AI Ultra Robot Vacuum – regularly $449.99 but refurbished at $199.99.
Sleep tight(er): "Another item worth shopping for in May — especially during Memorial Day sales — is mattresses," Ramhold said. "Online retailers like GhostBed will probably take 30% to 40% off again this year, but other stores will join the action, too. Last year, Mattress Firm cut up to 50% off select mattresses and related items, while Saatva offered up to $450 off and US-Mattress knocked up to $1,000 off. Basically, if you need a new bed, May is a prime time to shop for one and get it for less."
The sales and products you should avoid
From tracking major sales days over the years, Ramhold says that every category has its own monthly bucket and some months it's not worth just wasting your time trying to find the deal of the century.
Electronics

Patio furniture

Grills

Pool items
It doesn't mean those categories aren't worth shopping for. It's just that they typically offer modest discounts compared to other categories.
Memorial Day specials worth waiting for
We're still a week away from Memorial Day and Ramhold suggests that shoppers make a shopping list ahead of the holiday because the sales over the 3-day weekend are going to be prolific, so the best thing you can do is put together a shopping list ahead of time.
"Knowing what you're looking for will make it easier to streamline your efforts, whether you shop online or in-store, and if you check prices while you're putting together the shopping list, then you'll also be able to tell at-a-glance whether the Memorial Day sale on something makes it worth it or if it's best to wait a bit longer.
But if you plan on going shopping over the Memorial Day weekend, you're not going to be alone. After all, pandemic fever is over and who doesn't love an in-store sale as much as a shopper with a high-limit credit card?
And because of that, some retailers are only letting a set number of shoppers in at a time so their store isn't stampeded, so plan accordingly.
"Consider hitting the sales early and take a look online first - you may be able to save yourself a headache by shopping online and picking up in person," Ramhold suggests.
Think outside the (big) box
"Think outside the box. Major retailers will likely have some kind of Memorial Day sale, but it's worth looking at your favorite indie stores as well. Even if they don't brand them as Memorial Day sales, they may still offer significant discounts during a time when many other retailers will also be having savings events.
Her best inside tip for shoppers hoping to strike gold over Memorial Day is to sign up for emails now so your inbox gets pinged the moment a sale is announced. She suggests also following those retailers on social media.