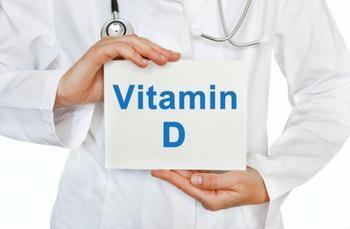 Along with a good prenatal vitamin containing folic acid, many doctors recommend that moms-to-be take a daily vitamin D supplement during their pregnancy.
Now, a new study suggests that doing so may lower the risk of having a child with symptoms of ADHD by the time they reach 2½ years old. 
The study, published in the Australia & New Zealand Journal of Psychiatry, uncovered a link between the concentration of vitamin D in a pregnant woman's umbilical blood and fewer indications of ADHD by the time children reached 2½ years.
"For every 10 nmol/L increase in the vitamin D concentration in umbilical blood," explained Professor Niels Bilenberg, "the risk of a being among the 10% highest score on the ADHD symptom scale fell by 11%." 
Study details
To conduct the study, researchers monitored 1,233 children. When children were 2½ years old, their mothers completed the Child Behavior Checklist (CBCL). 
Researchers found that mothers who had taken vitamin D while pregnant had children with lower ADHD scores. However, the study's authors explained that the CBCL can only identify early symptoms of ADHD. It cannot officially diagnose the disorder or predict which children will develop it later on.
For scores to be lowered, mothers needed to have a vitamin D level in their umbilical blood over 25 nmol/L. Bilenberg noted that this trend held true even though the team had controlled for factors such as the mother's age, smoking, alcohol, obesity, education, number of children, psychiatric disease in the parents, child's sex, age, and seasonal variation.
'Clear link'
Until now, the link between vitamin D and early ADHD symptoms had not been described. The study's authors, Jens Bull Aaby and Mats Mossin, said they "were very surprised that the link was so clear as there was no previous awareness that this link could be identified at such an early age." 
Aaby and Mossin explained that the exact reason why vitamin D protects against ADHD is still hazy, but previous studies have shown that it plays an important role in children's brain development.
Follow up needed
The study does not prove that low vitamin D levels are the cause of ADHD, Aaby explained. The team's findings simply indicated that "there is a link that we cannot explain in any other way."
A follow up study will be needed to determine which children with early symptoms of ADHD actually went on to develop the disorder. 
The NHS notes that pregnant women should not seek to increase their levels of vitamin D through sunbathing, as a report by The Daily Telegraph recently suggested. Sunbathing during pregnancy carries risks and should be avoided when possible.