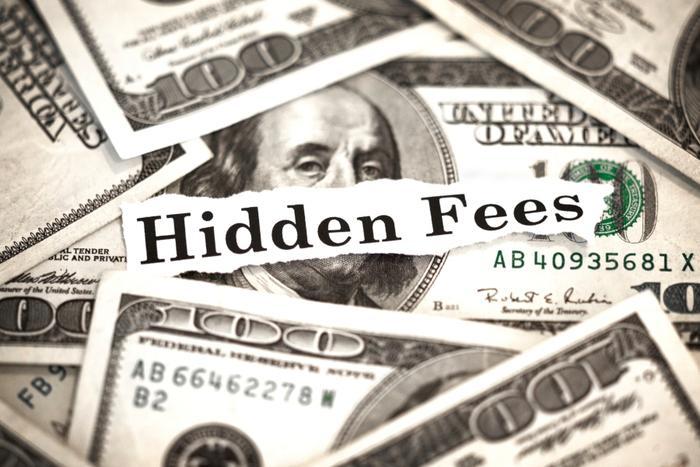 After the District of Columbia (D.C.) sued Marriott for alleged "resort fees" earlier this month, Nebraska's Attorney General has followed up with a similar lawsuit against Hilton.
"For years, Hilton has misled consumers in Nebraska regarding the true cost of certain Hilton hotel rooms," said Attorney General Doug Peterson. "They failed to heed warnings from the Federal Trade Commission and the mounting complaints from their own customers."
The fees that D.C. and Nebraska are trying to do away with are typically referred to as "resort fees," but -- depending on the situation -- they might also be called destination fees, amenity fees, urban fees, drip fees, and facility fees. They all do the same thing, however: charge the guest a separate, mandatory fee on top of the base room rate.
Sneaky? Very.
Resort fees are illegal in many countries -- Australia and most European countries, for example. But in the United States, there is no specific legislation that either allows or outlaws resort fees, although the U.S. Federal Trade Commission (FTC) does what it can, as Peterson said, to "warn" the consumer about the issue.
ConsumerAffairs reached out to Jay Sorensen, President of IdeaWorksCompany, a firm that tracks ancillary airline fares, and asked why airlines have been pushed to be transparent about "extra" fares while hotels have not.
"Booking through an online travel agent seems to invite this abuse. This practice has always perplexed me because it's so inherently dishonest," Sorensen told ConsumerAffairs.
"While airlines face regulatory scrutiny from the DOT (Department of Transportation), no similar body exists for hotel brands. It's because the revenue is so attractive, that's why the practice continues to persist. It's almost as if they are desperately trying to recover the big fees they pay to OTAs (online travel agencies such as Expedia)."
A cash cow
Unregulated, resort fees are a goldmine for hoteliers. In the D.C. lawsuit against Marriott, the size of that goldmine was exposed -- and it's gargantuan, to say the least.
"Marriott owns, manages or franchises at least 189 properties worldwide that charge consumers resort fees ranging from $9 to as much as $95 per day," cited the complaint. "By charging consumers resort fees in addition to the daily amounts consumers must pay for their rooms, Marriott makes hundreds of millions of additional dollars in revenue without appearing to increase the price for which it initially offers its rooms."
Is there anything consumers can do? 
Until government regulation is established, consumers are left with four choices when it comes to U.S. resort fees: 
Do due diligence 

Take action

Use rewards points, or 

Accept the fees and move on
Due diligence
With its proverbial hand tied behind its back, the Federal Trade Commission can do little more than alert the consumer to the issue and suggest digging deeper and making their online price searches more thorough.
"Forcing consumers to click through additional webpages to see a hotel's resort fee increases the cost of learning the hotel's price," the FTC wrote in an economic analysis of hotel resort fees.  
"Separating the room rate from the resort fee increases the cognitive costs of remembering the hotel's price. When it becomes more costly to search and evaluate an additional hotel, a consumer's choice is either to incur higher total search and cognitive costs or to make an incomplete, less informed decision that may result in a more costly room, or both."
Digging deeper can also include making a call to the hotel and asking if a resort fee will be charged.
ConsumerAffairs found that the FTC is spot-on about having to dig to get to the bottom of an advertised price. We did have some luck using a search query like "Fee-free hotels San Francisco" which led us to ResortFeeChecker, an online tool where travelers can look up resort fees at 2,000 hotels worldwide. 
For Las Vegas travelers, we also found LasVegasJaunt, a site which details every fee a Vegas hotel charges and the amenities the fee covers. 
Take action
Fighting for what a consumer feels is right and fair is never any fun, but done tactfully, taking action can have a positive payoff.
KillResortFees, an anti-resort fee site created by travel-loving attorney Lauren Wolfe, lays out a variety of ways -- from disputing the charge with the credit card company to complaining to a state's attorney general.
"This is America. If you want to haggle, take your grandma to a garage sale. In the land of the free, we pay the sticker price (+ tax). That is the law according to consumer protection laws that already exist in every single state," Wolfe says. "So if you pay upfront a hotel's published rate and the taxes, you have paid. Refuse to pay anything else."