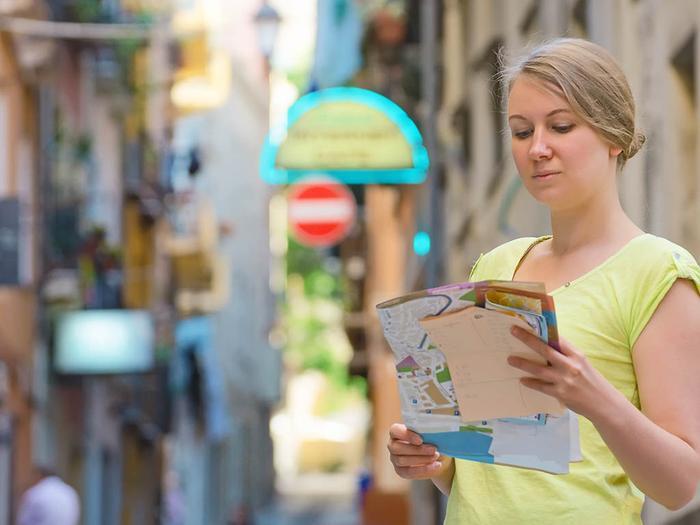 How we spend travel dollars is a personal choice. Do we allocate part of our travel budget for splurges, and if so, what's worth indulging and what's not? One of my friends only books business class on flights over four hours, while another friend chooses to book an inside cabin on a cruise so she can spend her travel dollars on excursions.
When it comes to indulgences, to each his own. Here are my favorite ways to treat myself while traveling:
Transportation from the airport or train station
I remember arriving at Schipohl Airport in Amsterdam. The train connecting the airport to the city was easy and inexpensive, but with an overnight flight and little sleep, it was hard to follow kiosk instructions and navigate our way. Nowadays, we start our vacation with a driver waiting for us. There is nothing as heartening as arriving in a new city, exiting customs, and finding someone with your name on a sign. They greet us, take our bags, and drive us to our destination. Hotels can arrange transportation for you or you can do an online search for airport or train transportation.
Lightweight luggage
When we toured China, we had to keep our luggage to 40 pounds. This was problematic as our suitcases alone weighed eleven pounds. As soon as we returned from our trip, we researched lightweight luggage. We now have several sizes of suitcases to meet all our travel needs and the older we get, the easier they are to maneuver.
Day Bags
Searching for a day bag became a travel obsession. How to find a bag that was cross-body, attractive, and roomy enough to hold everything needed for the day was a bit of a challenge. I finally found several vendors that made stylish, durable, nylon bags that met my needs, and I splurged and bought them in several sizes and colors.
Excursions
How will you remember a locale? While it's fun to hang out at cafès and people watch, I especially enjoy experiences that are unique to an area. I particularly like taking cooking classes that focus on local products and cuisine, providing insight into the shopping habits, customs, and foods of the area.
Private Guides
I use private guides sparingly as they are expensive and generally don't fall under travel insurance. But, there are times when a private guide can get you entry into places you can't get into otherwise, or a place difficult to navigate on your own. Guides also share in-depth information that makes a locale come alive.
Seat upgrades
Each airline has its own upgrade system. I travel United Airlines and always book Economy Plus. The extra leg room is worth the additional cost, especially on longer flights.
Whichever way you choose to allocate your budget, have a great time. That's what travel is all about.
Editor's note:  The author of this story has no financial interest in the companies, products, or services discussed and has accepted no gratuities, payments, or free merchandise. Any samples provided for research purposes were returned immediately upon conclusion of the research.