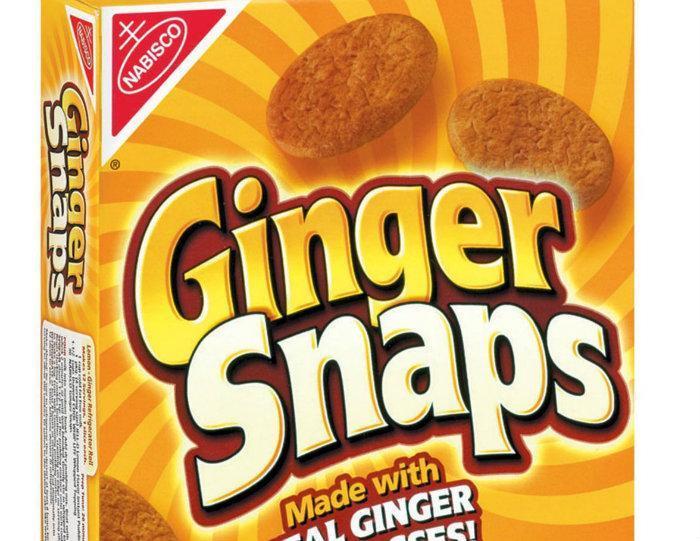 Ginger Snap cookies proclaim proudly that they are "made with real ginger and molasses," failing to mention a rather generous dose of lead. That will soon be changing, however, under a consent order awaiting approval by an Orange County (California) court.
Food giant Mondelēz -- which bought the Nabisco line of snack foods from Kraft Foods a few years back -- has agreed to pay $750,000 and limit lead in its cookies to no more than 30 parts per billion per serving.
The agreement follows a lawsuit filed by California Attorney General Kamala D. Harris, eleven California District Attorneys, and the nonprofit Center for Environmental Health.
The lawsuit charged that the company sold ginger snap cookies containing lead in excess of California limits without the warning required by California's Proposition 65, which requires warning labels on any product containing potential carcinogens or substances that can cause birth defects. 
"The levels of lead found in Nabisco's Ginger Snap cookies posed a serious public health threat, potentially impacting the brain development of our children," said Harris.  "Parents need accurate information to make educated food choices for their children.  My office will continue to enforce Proposition 65 to guarantee that all Californians are fully informed when hazardous substances and chemicals can be found in consumer products."
 "While Mondelez International has settled this case, we remain confident that these products pose no health or safety concern to consumers and that all our products are sold in compliance with applicable federal and state laws. We felt it was in the best interest of all parties concerned to resolve this matter at this time to avoid protracted litigation," a company spokesman told Courthouse News Service.
A neurotoxin
Lead is a neurotoxin that primarily affects the central nervous system, putting children with developing brains at a greater risk of suffering from the neurotoxic effects of lead.  While no safe lead exposure threshold has been identified, California's Proposition 65 requires a warning to consumers if they are exposed to 0.5 micrograms of lead per serving per day. 
The investigation into the cookies began after Center for Environmental Health testing revealed that a serving of Nabisco brand Ginger Snaps contained lead levels up to 9 times the level that requires a warning under Proposition 65. Mondelēz was not then providing any Proposition 65 warnings to its customers.
Molasses and ginger
Ironically, it turn out that the ginger and molasses Nabisco marketers promoted so proudly played a big part in the lead contamination. 
Experts have linked high lead levels in molasses to soil in which sugar is grown, and also to the manufacturing process.  Sources of lead in powdered ginger have also been linked to contaminated soil in which ginger is grown, and to the brining process in which it is dried, a news release from Harris' office said.