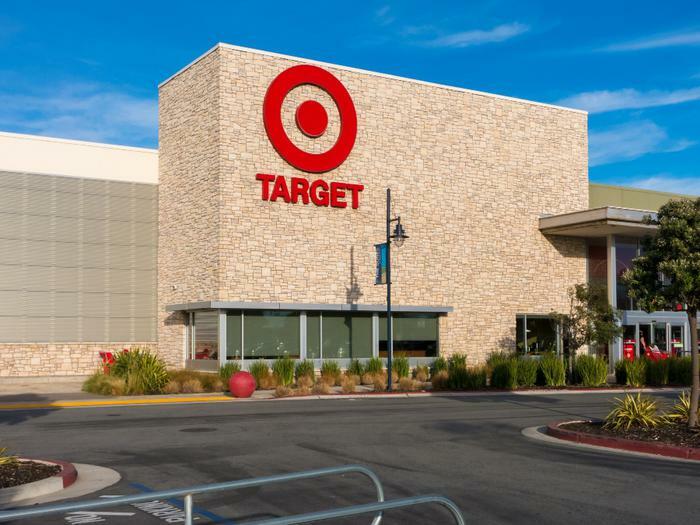 Target is raising the bar on hourly wages. In an effort to accelerate growth and equity for its employees, the company announced that it will soon be paying as much as $24 an hour and enhancing its benefits package for some roles. By the time 2022 ends, the company says it will have invested $300 million more in its team members.
The company called the move a milestone in its "long-standing commitment to its team: plans to set a new starting wage range and expand access to health care benefits for its team members and their families." The new wage instantly gives employees a higher earning potential than some candidates with some college experience but no degree or those with only a high school diploma. It also puts them within $700 of someone with an associate's degree, according to the latest NerdWallet data on salaries.
"We want all team members to be better off for working at Target, and years of investments in our culture of care, meaningful pay, expanded health care benefits and opportunities for growth have been essential to helping our team members build rewarding careers," said Melissa Kremer, chief human resources officer, Target.
Big box retailers increase wages
The move is considerable given that Target moved its minimum wage to $15 per hour less than two years ago. In fact, the company has been on a steady upward trajectory to raise its competitive bargaining power when people are shopping for a new job.
The retailer has added benefits like paying for employees' college tuition and books, compensating employees who got COVID-19 vaccinations, and paying employees an extra $2 per hour for working peak days during the holiday season.
Costco, one of Target's main competitors, raised its minimum wage to $16 per hour last year; according to Foodmarket.com, it plans to raise its starting hourly wage for store workers to $17.50 this coming March. Costco's chief financial officer, Richard Galanti, told Foodmarket that the starting wage for some hourly workers – including supply chain employees – could be as high as $28.50.
Walmart also put a pay hike into effect in 2021, with 425,000 U.S. employees set to receive a minimum wage of $11 per hour and an average wage that exceeds $15 per hour. A company spokesperson told Foodmarket that supply chain roles can start at up to $28 per hour.
How the new starting wages and benefits packages will work
In laying out the specifics of its new wage program, Target says the range will run from $15 per hour to $24 per hour and apply to hourly team members working in Target stores, supply chain facilities, and headquarters locations. In its announcement, the company said the exact starting wage within that range will depend on the job and the local market, with market-level wages being set by the retailer based on industry benchmarking, local wage data, and more.
As for its expanded health care benefits package, the company said a new "broader, faster" benefit cycle will roll out in April. Included in the updated package are the following actions: 
Expanded access: Nearly 20% of Target's team will be newly eligible for comprehensive health care benefits. Hourly store team members who work a minimum average of 25 hours a week will be eligible to enroll in a Target medical plan, down from the previous requirement of 30 hours per week.
Reduced enrollment waiting periods: The company said it will also reduce the waiting period for all eligible hourly team members to enroll in one of its medical plans. Depending on their position, eligible team members can access comprehensive health care benefits anywhere from three to nine months sooner.
Enhanced benefits: Target will provide additional benefits, including virtual physical therapy at no cost, enhanced fertility benefits, and other new wellness offerings as part of most Target medical plans. Team members also will gain faster access to 401(k) plans.