---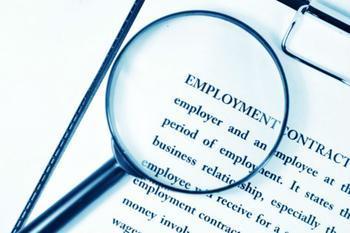 The unemployment rate has dropped significantly in the last couple of years, but the economy is still barely growing.
Could it be because, even though more people are working, they aren't earning what they once did? There has been a huge increase in the number of temporary and contract employees – partly because of competition for skilled workers and partly because temporary workers, who aren't receiving benefits, allow companies to be more flexible.
Employment site CareerBuilder and its economic modeling subsidiary Emsi have conducted research showing that more companies are moving toward a temporary workforce. Their findings project temporary employment will add 173,478 jobs from 2016 to 2018 – an increase of 5.9%. To create the report, researchers pulled data from more than 100 national and state employment resources.
Three million temporary workers
Kyle Braun, President of CareerBuilder's Staffing and Recruiting Group, says there are already some three million people in the temporary workforce, with that number growing at a healthy pace over the next few years.
"Opportunities are opening up in a variety of occupations and pay levels, and this is a trend we're seeing in a wide range of industries and company sizes," Braun said.
Some jobs and some industries are better suited to temporary work than others. CareerBuilder said there are hundreds of thousands of available temporary jobs that pay more than $15 an hour.
In CareerBuilder's rankings, software developers stand to earn the highest wages in the temporary workforce, at a median pay of $46.72 an hour. It says there are currently more than 14,000 job openings in that category.
Formerly salaried occupations
But some traditionally salaried jobs are also trending toward temporary positions. For example, CareerBuilder says there are currently more than 42,000 temporary positions for registered nurses, paying a median $33.28 an hour.
Even some traditionally union jobs have transitioned to temporary positions. There are currently more than 21,000 openings for temporary machinists, paying $19.38 an hour.
Other temporary occupations paying more than $15 an hour include truck drivers, bookkeepers, administrative assistants, computer support personnel, construction workers, and human resource specialists.
Last December, CareerBuilder commissioned a Harris Poll which showed that 47% of employers planned to hire temporary personnel at some point in 2016, up slightly from the year before. But 58% said at least some of those temporary or contract workers would be transitioned into full-time, permanent positions in the future.
---