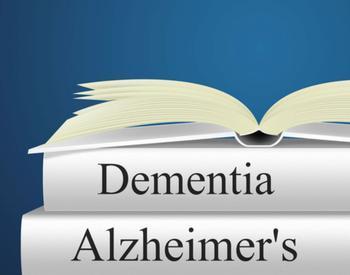 The symptoms and risks associated with Alzheimer's disease (AD) and dementia have been well-documented, and with over 5.5 million adults across the United States currently suffering, the medical community continues to look for ways to alleviate discomfort and make advancements.
A new study was recently published in the journal American Geriatrics Society that explores the effect exercise has on reducing the risk of falls among Alzheimer's and dementia patients. The researchers note that over 60 percent of people with AD/dementia fall every year, and they are twice as likely to fall compared with people who don't have AD/dementia.
More movement
The researchers' primary goal was to see if AD/dementia patients with neuropsychiatric symptoms -- such as depression, anxiety, irritability, apathy, aggression, hallucinations, etc. -- had a reduced risk of falling when exercise was a regular part of their routines.
The researchers tested this by evaluating the FINALEX trial -- a study that includes a wide demographic of people with AD/dementia and neuropsychiatric symptoms. The study compared participants who had community care -- which didn't include exercise -- with those who participated in group or home exercise.
The two groups were monitored by physiotherapists for one year and engaged in physical activity for one hour two times per week. The participants were evaluated based on endurance, strength, multitask training, and balance.
One of the biggest takeaways from the study was that the participants who had severe neuropsychiatric symptoms -- such as depression or anxiety -- were at a greater risk for falls, though the exercise proved to be a beneficial method. Additionally, those who had less severe symptoms -- but also didn't exercise -- still had a high risk of falling.
Those in the exercise groups were found to be at less of a risk for falls, while the opposite was true for those who weren't in the exercise groups.  
The researchers believe that incorporating exercise into a routine of AD/dementia patients will likely reduce the risk of falls, though more research will need to be done in this area to confirm the results.
Consistent findings
The findings from this study prove to be consistent with a study from earlier this year which found that exercise was linked to improved brain function and can even help prevent memory loss, cognitive function, and diseases like Alzheimer's and dementia.
Conducted by researchers from UT Southwestern, the study found that keeping active caused nerve fibers in the brain to deteriorate at a much slower rate than for those who didn't exercise as frequently.
"Evidence suggests that what is bad for your heart is bad for your brain," said Dr. Rong Zhang of UT Southwestern. "We need studies like this to find out how the two are intertwined and hopefully find the right formula to help prevent Alzheimer's disease."