---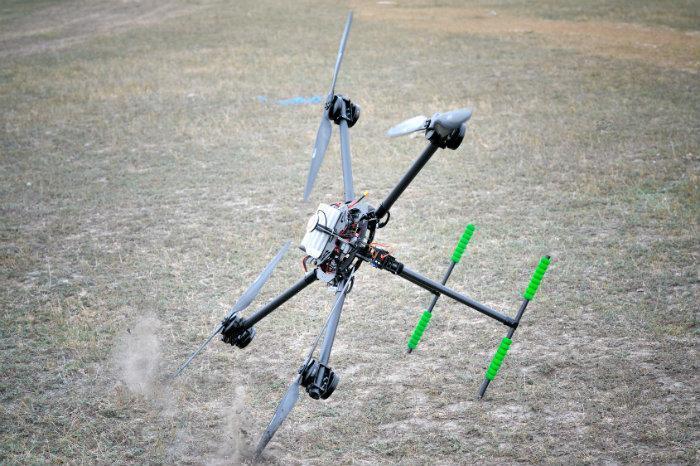 It's expected that as many as half a million drones will be under Christmas trees this year. While that may be a nightmare for pilots of manned aircraft, it's a dream come true for personal injury lawyers.
"This is the best Christmas present we could get," a New York City attorney chortled. "These things will be crashing into everything you can think of and there are going to be some serious consequences."
The Federal Avaiation Administration yesterday issued its rules requiring drone owners to register their devices, a step that will help fix blame but won't do anything to prevent novice drone operators from flying into houses, cars, pets and people. 
So what happens if you or someone in your family unwraps a sparkling new drone and promptly flies into onto a freeway, causing a chain-reaction pile-up that results in deaths and injuries?
Aside from possible criminal charges, you can expect to be hit by a litigation pile-up as accident victims seek their pound of flesh. Think your homeowners or renters policy will cover you?
It might, but then again, it might not. Check with your agent but don't take his word as gospel. It's best to read the policy carefully yourself to be sure. Better yet, seek coverage that specifically covers drones.
Small aircraft
A drone is legally classified as a small aircraft. Many homeowners and renters policies exclude coverage for damages caused by recreational aircraft and for aviation accidents in which the policyholder or a family member is the pilot.
The fact is, it's a grey area and likely to remain so for a few years, until there's been enough litigation to build some predictable legal precedents. But any way you look at it, flying a drone is a high-risk activity, legally speaking. 
"Previously, the worst thing you could do from a liability standpoint was build a swimming pool in your yard," said the New York attorney, who asked to remain anonymous. "The likelihood of disaster is higher than with any other type of home addition. But the drone may be a close second."
Members covered
To date, there's not much coverage out there specifically intended for drones. One rather large exception, however, is the Academy of Model Aeronautics, a membership organization that etends $2.5 million in personal liability coverage to all of its members.
Membership is $75 per year, which also gets you all the usual organization benefits -- newsletters, educational materials, online instruction and, perhaps the most important benefit of all, lobbying. The group takes credit for working with Congress to establish the rather relaxed rules covering drones. 
"Our work with Congress helped establish the Special Rule for Model Aircraft, exempting recreational, unmanned aircraft from regulation. And the FAA now considers our National Model Aircraft Safety Code to be a legitimate means of operating recreational, unmanned aircraft in the national airspace," its website boasts.
Best Buy is selling AMA memberships and other retailers are handing out safety brochures, some of which recommend that consumers join the group.
Skeptical about whether there's really a liability risk associated with drone ownership? The AMA is taking no chances. All members must accept this waiver:
I exempt, waiver, and relieve the Academy of Model Aeronautics, Incorporated (AMA) from all current or future liability claims caused by negligence. Note: This waiver means that if I am involved in any claim or suit I will not sue the AMA, Inc.    
Obviously, the AMA is concerned enough to cover itself. You should be too.
---