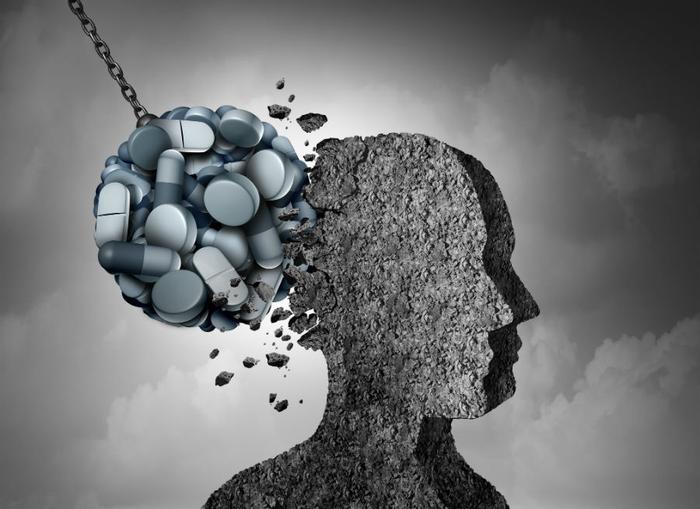 Facing hundreds of lawsuits by everyone from consumers to state governments, Purdue Pharma is keeping the bankruptcy option on the table.
Purdue produces the opioid painkiller OxyContin, which has been prescribed for years but has also proved to be highly addictive. In recent years, pharmaceutical companies that make opioid drugs have come under fire for allegedly misrepresenting their drugs' addictive properties.
In an interview with the Washington Post, Purdue CEO Craig Landau said no decision has been made, but it's a prospect that could be considered if Purdue becomes an increasing target of litigation.
"It is an option," Landau told the Post. "We are considering it, but we've really made no decisions on what course of actions to pursue. A lot depends on what unfolds in the weeks and months ahead."
Declaring Chapter 11 bankruptcy could shield the company from massive court judgments should it be found liable for deaths, injuries, and medical costs. At least 22 states and several Indian tribes have already sued the company seeking damages.
Purdue denies the allegations
After six states sued the company last May, Purdue noted that its products are approved by the Food and Drug Administration (FDA) and accounted for only 2 percent of all opioid prescriptions. To date, it has vigorously denied allegations leveled in all lawsuits.
Meanwhile, the Raleigh News & Observer reports North Carolina Attorney General Josh Stein may be maneuvering to prevent Purdue Pharma from escaping all financial penalties connected to the opioid crisis.
Stein is reportedly pressing Purdue for documents related to money received by the family that owns the company. The newspaper suggests that money received from the company by the owners, in the form of salaries and bonuses, might not be covered by bankruptcy.
"Our office is looking for more information about Purdue's finances," Stein's spokeswoman, Laura Brewer, told the newspaper.
Court case could limit states' rights
Late last year, Stein filed an amicus brief to uphold the rights of states to sue pharmaceutical companies that mislead consumers about the potential side effects of their products. The brief was filed in a case against Merck, claiming that drug company can be held liable under state law for misleading and misrepresenting the side effects of a drug
"When drug companies deceive patients or prescribers about their products, they put patients' health on the line," Stein said.
Stein has already filed lawsuits against several drug companies he accuses of fueling the opioid epidemic in his state.