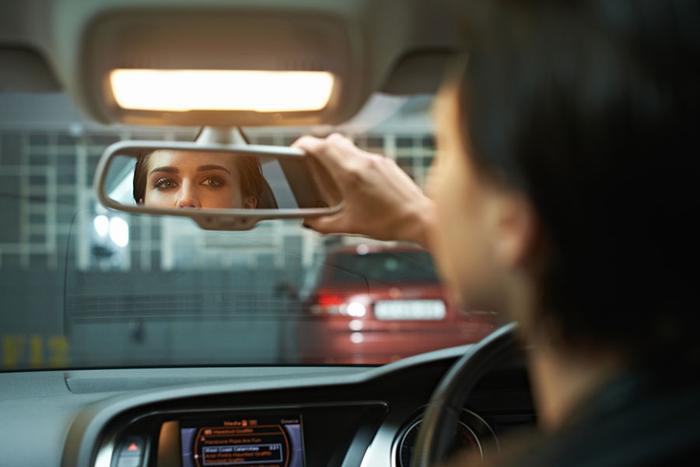 The National Safety Council (NSC) estimates 50,000 car accidents occur each year in parking lots and parking garages. Because parking lots are considered private property, there are no official statistics.
One trend is certain, data from insurance companies suggest parking lot accidents spike on Black Friday and run higher than normal throughout the holiday shopping season.
While most of these accidents tend to be fender-benders, some are serious. The NSC estimates parking lot accidents claim 500 lives each year and result in 60,000 injuries.
Russ Rader, senior vice president, communications at the Insurance Institute for Highway Safety (IIHS), tells ConsumerAffairs the fact that people are busy and distracted around the holidays makes the situation more dangerous.
"Keep your speed down and pay attention to your surroundings," Rader advises. "Technology can help. Many vehicles have rear-view cameras and parking sensors that can be an extra set of eyes when backing up. But don't overly rely them."
Technology can also be a problem
Technology may also make parking lots and garages more dangerous. An NSC public opinion poll revealed 63 percent of drivers admitted to programming their GPS systems while moving in a parking facility and 56 percent admitted to texting.
Todd Brosius, President of AmeriPark LLC, says consumers can improve their chances of avoiding a parking facility accident by being both aware and patient.
"There is more congestion this time of the year and often malls change the traffic flow to accommodate extra cars," Brosius told ConsumerAffairs. "Pay attention to the signs indicating new traffic patterns and put down the phone. As a pedestrian you can also do your part by always crossing in the crosswalk."
Tips for avoiding mishaps
Many parking lot accidents occur when a driver is backing out of a space. If possible, reverse into a space, so that the car is moving forward when pulling out.
When driving through a parking lot, resist the temptation to cut across marked spaces to save time. Simultaneously, if you are staying in the proper lane, be aware that other drivers might be taking a shortcut and could be pulling in front of you.
Brosius says using valet parking on particularly busy shopping days will take a lot of the stress out of mall parking. It might cost a little more, but he says it's a convenient alternative to circling the lot looking for a parking space.