---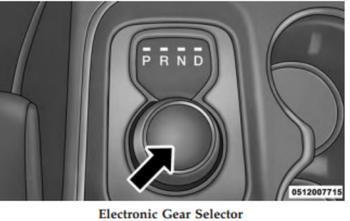 The death of actor Anton Yelchin, killed when his Jeep Grand Cherokee crushed him as he checked the mailbox at his Los Angeles home, was initially seen as a freak accident. But further investigation pointed to the vehicle's electronic gear selector, which critics said could contribute to so-called "rollaway" incidents.
Fiat Chrysler recalled 1.1 million Jeeps and other models to modify the gear selector after saying it knew of 212 accidents, 41 of them involving injuries. 
Now two Jeep owners have filed separate injury lawsuits, saying their cars rolled over their legs, leading to months of physical therapy and life-changing impairment.
Began to roll
New Hampshire plaintiff and mother of five, Becky Peoples, was injured when her Jeep rolled over both of her legs after it dragged her and knocked her face-first onto the ground in a fight to stop the vehicle.
Peoples had put her vehicle in park while preparing to leave home with her daughter. After she exited the Jeep, it began to roll. As she fought to regain control of the rollaway Jeep, it hit a neighbor's mailbox and rolled across the street, dragging her along and rolling over her legs.
The damage to her legs left her unable to walk, and she was in braces for 12 weeks.
Fiat Chrysler sent an investigator to evaluate Peoples' car, but then sent her a letter stating the accident was her own fault, the lawsuit alleges.
Mailing a letter
In the second lawsuit, Daneen Holcomb, of the Charlottesville area of Virginia, suffered severe ankle sprains, soft tissue injury, contusions, and deep lacerations to her heels and feet. She endured tremendous swelling of her feet and ankles and intense pain. 
According to the lawsuit, Holcomb had stopped at the end of her driveway to place outgoing mail in her mailbox. She put the car in park, then opened the door and stepped out. The Jeep began to roll, the open door pushed Holcomb to the ground and the front wheel of her Jeep rolled over her feet and ankles.
The Jeep continued to roll off Holcomb's property and into the neighbor's yard, where it struck a parked school bus.
Failure to fix problems
Fiat Chrysler also faces a national class-action lawsuit which alleges that the defect affects 811,000 vehicles, according to the Hagens Berman law firm, which also filed the individual suits on behalf of Peoples and Holcomb. The class action charges the automaker fraudulently concealed and failed to remedy the defect.  
"811,000 is no small figure," attorney Steve Berman said. "That's 811,000 individuals who could wind up suffering the life-altering traumatic injuries that our clients have faced. We want to put a stop to it, and Fiat Chrysler has shown that unless it is forced to act, it will sweep these injuries under the rug."
Thanks
Keep an eye on your inbox, the lastest consumer news is on it's way!
Unsubscribe easily whenever you want
---