---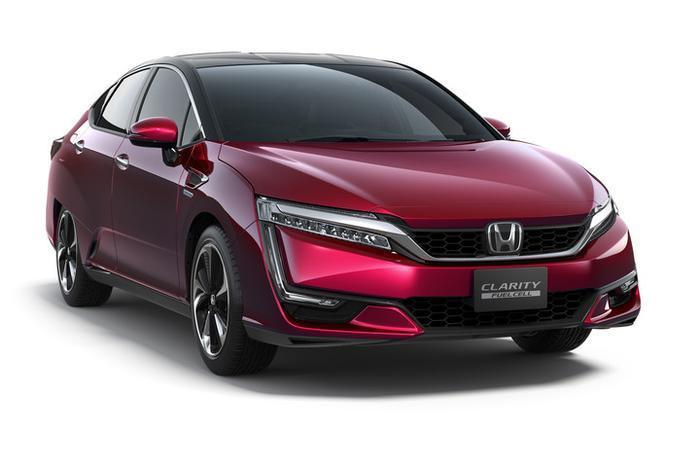 As snow piled up outside the Washington Auto Show, Honda announced plans to launch the five-passenger Clarity Fuel Cell sedan in California before the end of 2016, with an expected price of about $60,000 and a monthly less of less than $500.
The cars will be available only through leases at first, though if the technology takes off then they may eventually be sold at retail. The first cars will be leased by selected dealers in the Los Angeles, San Francisco, and Sacramento areas.
Honda joins Hyundai and Toyota in trying to develop a market for fuel cell cars. Hyundai introduced hydrogen-powered Tucson crossovers in May 2014 and is leasing them to Southern California motorists for $499 per month.
Zero pollution
Fuel cell technology has a lot going for it -- primarily high efficiency and zero pollution. The only thing that comes out of the tailpipe is water. Working against it, however, is cost and refueling. Hydrogen-powered cars are relatively expensive and there are very few refueling stations.
However, for those who are lucky enough to live near a refueling station, a fuel cell car might be the answer. Range is expected to be slightly more than 300 miles, more than adequate for a week's worth of driving for those who average about 40 miles per day.
"The Clarity Fuel Cell is a potential game changer because it offers an uncompromising, zero emissions customer experience, with performance, utility, range and refueling time on par with today's gasoline-powered cars," said John Mendel, an American Honda executive vice president.
More information on the Clarity is available online.
---