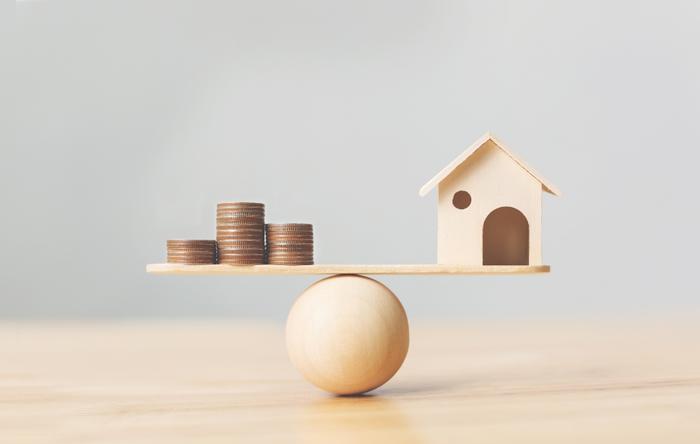 The Commerce Department reports that new home sales fell last month. At first glance, the 0.7 percent sales dip -- the largest monthly decline in five years -- could be taken as yet another sign that the economy is slowing.
While it may be that, the second part of the report is actually encouraging for those consumers who would like to become homeowners but can't find a house that they can afford. The report shows the median price of new homes sold last month went down, falling below $300,000 for the first time in years.
Robert Frick, corporate economist at Navy Federal Credit Union, says that doesn't mean builders are cutting prices. It simply means they are building more of the less-expensive homes that first-time buyers can afford.
"Hopefully this shows that builders are working to construct more affordable housing and that median price will continue to drop," Frick told ConsumerAffairs. "Recent studies show half of prospective home buyers can't afford a home above $300,000, so for the industry to engineer a strong revival it must build more affordably-priced houses."
Housing shortage
Sales of existing homes also fell in September and dropped at a steeper rate -- 2.2 percent. Lawrence Yun, chief economist at the National Association of Realtors (NAR), has spent the last few years urging the industry to build more entry-level homes.
"We must continue to beat the drum for more inventory," Yun said last week. "Home prices are rising too rapidly because of the housing shortage, and this lack of inventory is preventing home sales growth potential."
The shortage of existing homes pushed the median sale price up 5.9 percent in September, to $272,100, a factor that may have contributed to declining sales.
Since the housing market crash of 2009, the construction industry has produced new homes at about half the rate it did before the market collapsed. It has also focused on building more expensive luxury homes, not the kind of house most first-time buyers can afford.
Higher costs
When pressed on the issue, builders have complained about rising costs for materials and labor, as well as more stringent regulations. But location may also be a factor.
Strong Towns, a non-profit focused on community-building, points out that homes in hot markets with lots of high-paying jobs sell for more, and builders in recent years have focused on those areas.
Recent industry surveys show more people are moving out of expensive coastal markets and moving to smaller interior cities where real estate is a lot more affordable. The most recent new home sales report suggests builders may be following them.