---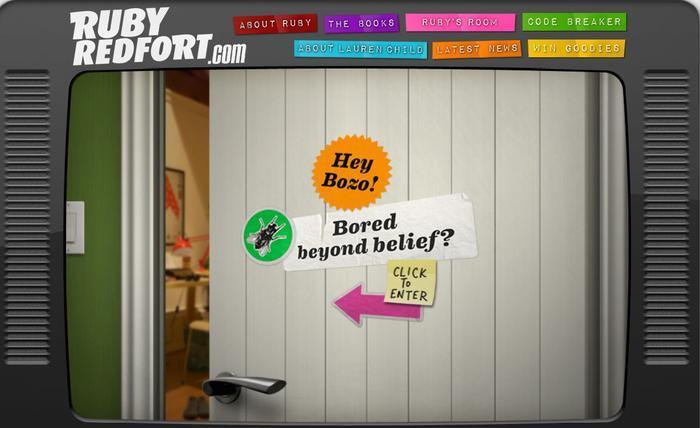 There's a constant refrain that government regulation is bad for business and that little mom-and-pop businesses in particular are being hamstrung, strangled and otherwise disabled by the iron fist of the State.
Then there's Rupert Murdoch's HarperCollins, one of the largest publishing houses in the world. It doesn't seem to worry much about anything, although it has agreed to go along with a kid-glove recommendation that it stop illegally collecting personal information about children without their parents' consent.
It all has to do with RubyRedfort.com, a HarperCollins website that's a promotional vehicle for the fictional detective star of a popular series of HarperCollin's children's books.
The site was cited last week by something called the Advertising Self-Regulatory Council (ASRC). Far from being iron-fisted, this is a gentle, white-gloved voluntary advisory operation set up under Congressional mandate by the Council of Better Business Bureaus.
To add a little more alphabet soup, an ASRC sub-group CARU – the Children's Advertising Review Unit – notified HarperCollins that its site was greeting visitors with a screen that said:
"Wanna win some neat prizes, buster?

Play Flycatcher for your chance to win Ruby Redfort goodies…

Plus you will get a Ruby Redfort bookmark just for signing up! So what are you waiting for bozo?"
In order to sign up, visitors had to give their full names, and email and street addresses. Website visitors were then asked to click one of several different options:
I am over 16.

I am under 16 and have permission from my parent or guardian to sign up to the Ruby Redfort website and enter the competition.

I am under 16 but my parent does not know that I am signing up for this.

Please send me the newsletter and other information about Ruby Redfort.

We would like to let you know about other similar new titles by Harper Collins. If you're happy for us to do so please tick the box.
Tough words, gentle actions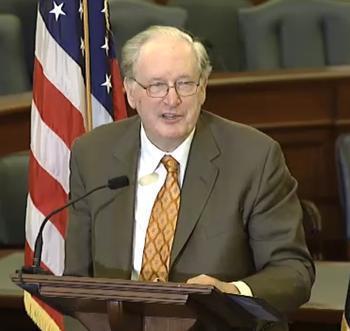 CARU's specific concern was "that the website collected personally identifiable information from children under 13 from the United States without first obtaining verifiable parental consent."
HarperCollins responded by promising to install a system for "obtaining verifiable parental consent" and, in the meantime, to avoid collecting personal information from people aged 13 and younger.
This all seems a far cry from December 2012 when Sen. Jay Rockefeller (D-W.Va.) said he wanted to give a "very hard time" to companies that "make their living off of grinding out through various technological tricks private information about kids 12 and under."
Rockefeller was speaking at a news conference introducing tougher new rules intended to protect children's privacy on the Internet by giving parents more control over what information is collected about their offspring.
"To me this is such a no-brainer, it's an absolute priority. Children's privacy is an absolute top-line issue for me. I'm going to do every single thing I possibly can to make [COPPA] strong, stronger and yet stronger," said Rockefeller, Chairman of the Senate Commerce, Science and Transportation Committee.
To implement the tougher restrictions, the Federal Trade Commission set up a series of "safe harbor" programs administered by the BBB and other organizations to help companies comply with the new restrictions.
The FTC also issued a guide for parents to help them protect their children online.  Maybe Murdoch should read it.
---
Jennifer Abel contributed reporting on this story.
Thanks
Keep an eye on your inbox, the lastest consumer news is on it's way!
Unsubscribe easily whenever you want
---