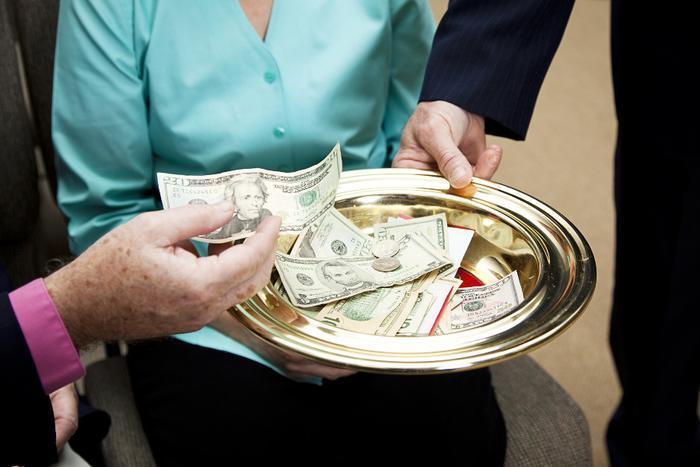 These days, when you get ready to swipe your card at a big box store, a thought may flash through your mind – "sure hope my data is safe."
After all, Target, Home Depot, Neiman Marcus and Michaels, among others, have seen their systems breached by hackers in the recent past.
But do you have the same worries about transactions with your church, or other nonprofits? A cybersecurity firm says you should.
TechSoup, an oganization that makes software and technology help available to non-profits, says religious organizations and other nonprofits need to be more proactive in the steps they take to secure personal and financial information.
Donated security software
The company has announced an agreement with Bitdefender, an established firm in the cybersecurity space, to give churches and religious organizations access to donated Internet security software.
We know how devastating a cyber attack on a retail chain can be. Millions of credit cards have to be replaced.
What is less known, and perhaps less thought about, is how a breach can affect a nonprofit organization like a church. Apparently, it happens all the time.
When it does, TechSoup says a church can lose contributions and see its reputation suffer.
There's the case of the First Presbyterian Church of Birmingham, whose records were compromised after the church's computer system became infected with the CryptoLocker ransomware. These extortion schemes usually demand money in exchange for a decryption key that restores the files back to normal.
In the case of the church, it was able to restore its server from backup — but the process shut the system down for several days. Sometimes, however, damage is far worse.
Tempting targets
In 2011 hackers broke into a system operated by St. Ambrose Cathedral, of Des Moines, Iowa, stealing more than $680,000 the church had raised to help homeless and abused women. Security experts say churches become tempting targets because they often lack sophisticated security most retailers now employ.
"At this time of the year, many churches and religious nonprofits are evaluating how they can meet fundraising goals and be good stewards of their finances," said Dan Webb, vice president of Technology Solutions and Services at TechSoup. "Cybersecurity is an integral part of that donor relationship."
It comes down to a matter of trust, says Webb. And trust might even be more important for a church than it is for a big box retailer.
Bitdefender produces products that can protect churches and religious nonprofits against computer viruses, phishing, and network hacks.
40,000 new threats a day
"In 2015, the number of unique cybersecurity threats has surpassed the 300-million mark, growing at a steady rate of almost 40,000 new threats a day," said Catalin Cosoi, Bitdefender's global security strategist.
TechSoup says it has donated donated more than $37 million in technology products and services to churches and religious nonprofits over the last 12 months. Eligible organizations can receive up to 50 donated licenses each through the Bitdefender-TechSoup partnership.
Churches and other nonprofits can get more information about the donated security software here.