Consumer Complaints and Reviews

Opened a credit account with NM couple of day ago and purchased a designer bag for my daughter using the credit card. The order status has been in process for couple of days with no further updates. Finally decided to cancel the order earlier today since it's taking longer than expected for the bag to be shipped out. My wife received a phone call listed as "unknown number" not long after I canceled the order and was told to tell me that my NM credit account was closed today, and that the card can never be used again. The person on the phone had a horrible attitude and provided no explanation whatsoever, he made sound like everyone is so desperate to get an NM card, WTH?! Tried to contact customer service for an explanation but received no updates. I'm actually glad that I canceled the orders now that I've read so many bad reviews. Will never shop there again.

The online customer service by Neiman Marcus is terrible. I've been trying to get a return authorization for two items for almost 2 months now. Even after assurances from a Customer Service rep this would occur, they send an incomplete authorization. I cannot seem to get anyone's attention here. And, no one at NM seems to care. DO NOT SHOP HERE.

Customer service is HORRIBLE! It is unbelievable that the high end retail store could have such rude and obnoxious customer service. I called today with the routine question, the person who answered the phone provided vague explanation, and when I asked her to be more specific she got really rude. Later I decided to talk to the customer service supervisor, who appeared to be not interested at all. I asked her the name of the person I spoke with before and she refused to give it to me, even though all conversations are recorded (according to the company policy). The entire dialog with this supervisor (her name is Mala) was useless, waste of my time, and just added up to the previous insult, because she was simply lying to me that she cannot retrieve the name of rude operator.
I'm still in disbelieve of the fact that customer of the retail store could be interrogated with such questions. Most definitely I will never shop in this so called high end store again. Most definitely will close the credit card account I have with them for more than 15 years. Most definitely will share this horrible experience with as many people as I can, and in social media of course.

Do not ever shop here, hands down WORST customer service. I was returning a dress that was never worn, tags attached but was over the 60 day return policy which I was never told about. Pat ** the store manager was extremely rude and curt. Escalated to corporate and spoke with Mr. ** and was basically told too bad, Mr. ** basically told me they stand behind their poor customer service. Nordstrom and Bloomingdales for me for life! I will never Ever out of principle patronize a store that has such a low level of customer service. Absolutely despicable!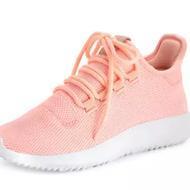 I found a great pair of sneakers on the website but was hesitant as I've never seen this color wave in stores before. So I called customer service to confirm before placing the order. When the shoes arrived they are nothing like the color displayed on the website, the shoe I order is ALL pink - the shoe I received is Pink and Black. so I call back to start the return process. I'm told it will take 6 weeks to get my money back on my credit card. I checked the website 2 weeks later and the wrong shoe is still displayed. I'm still waiting for my money back, even though they already have their shoes back.... Terrible customer service. I would NEVER shop here again.
How do I know I can trust these reviews about Neiman Marcus?
854,137 reviews on ConsumerAffairs are verified.
We require contact information to ensure our reviewers are real.
We use intelligent software that helps us maintain the integrity of reviews.
Our moderators read all reviews to verify quality and helpfulness.
For more information about reviews on ConsumerAffairs.com please visit our FAQ.

So I was looking for wedding dress for myself. I found the dress I wanted online and bought it. Got my confirmation emails, everything. The day of the delivery the dress didn't show up. Two days later I gave them a call to find out they don't have the dress in stock and they won't have it anymore. So I started looking again and ordered another dress. After waiting a month-and-a-half for it with delays I finally got it just to find out that it was the wrong dress. Other than a gown they sent me a short dress. The problem is they messed up my order twice and when you call I feel like no one cares. It's not like I was buying $100 dress I was spending $1,000 on one. If I was the designer I would really reconsider working with Neiman Marcus. The designer was La Petite Robe Chiara Boni.

I purchased a Saint Laurent bag online on a Wednesday in the requested time to have 1 day shipping. Used the NM chat feature later that afternoon to confirm if it had indeed shipped. After my card had been ran I was notified via NM chat that the bag was out of stock and they were sending a different color. (Ummm thanks for the heads up.) In wanting the bag I settled for the 2nd choice in which she informed me it may ship tomorrow Thursday. Fast forward to Thursday still no email it has shipped so I call NM. I was on hold for 30 minutes! Once the service rep answered I was informed it had not shipped and the store location has 24-48 hours to confirm. Your shipping selection does not mean it will ship in that time frame. So now I have the "possibility" of getting it on Monday. I have never experience such poor customer service from a retailer that claims to be high end. Your reputation remains true.

I got a letter from Neiman Marcus that they are offering 6 or 12 months waived interest charges/equal Monthly payments. Credit Plan terms: No interest charges on the promotional item(s) for the specified plan duration. Beginning after the specified plan duration, the rate attributable to the promotional item(s) will be the rate described above. April 2017, I purchased a Louis Vuitton item so I can avail the financing plan. Here comes my Neiman Marcus statement, showing that I was not qualified for financing plan. I called the customer service. Now, I found out, in order to avail the promotion, you have to purchase minimum of $5,000.
Neiman Marcus failed to disclose the terms and condition to qualify the financing plan. It is unbelievable that they want you to use their credit card but did not specifically disclose that you need to purchase worth $5,000 to qualify the financing. Switch and bait... The worse part is my credit limit is only $1,000 lol. Why would I need to get a letter for promotional financial plans when I don't have $5,000 credit limit in my credit card. Obviously, I won't qualify to get the financing... Thank you so much and I hope other consumers are aware of that bait.

I bought a belt of Salvatore Ferragamo. Was at good price but they never sent me the belt. Wait nearly a month. Call the service to the client and also send emails and they said that the seller does not respond! Not understand that seller? And at the end they canceled my order and told me to take 20% off, hello always are at 30-40 and 50% do not need 20%.

The Neiman Marcus website is extremely poor and has shoddy customer service. I tried to purchase an item of clothing, went all the way through the checkout, entered my billing info, and finalized the purchase. Instead of an order confirmation screen it took me back to my empty cart. I assumed the order went through and waiting a couple days for a confirmation email or a PayPal receipt. I received none. The purchase was time sensitive as I needed the item for a wedding so I emailed customer service through the process on their site about 3 days after I tried to purchase the item. Received no reply. Emailed twice more a few days later and never heard back. When I tried to find that same item again on the site, I discovered that it had been removed completely. I never did hear back from customer service and had to purchase the item from another store with express shipping. 0/10 would not recommend.

I had the same experience as a good majority of the other reviewers. This company does NOT ship its items when it's supposed to! Even if you have Shop Runner 2 Day Shipping... Good luck! The online customer service is HORRIBLE. They will promise to make everything right, but nothing will get done! The only way that I got my problem resolved was to make MULTIPLE posts on their Facebook page. It took 3 tries for them to FINALLY get my Kendra Scott necklace shipped. One necklace! Too bad... I was going to start buying more from this company since I don't have to pay sales tax online (since there's no physical store where I live) and they have a lot of "gift card promotions", and also good deals on Ebates.
Yeah, well, there's a reason for all that... This company is going down the toilet. They're trying to stay afloat. One would think they would have ten times better customer service if they actually wanted to stay in business. But the customer service reps could honestly give two ** about helping you. If you are thinking about buying from them - don't. You'll most likely regret it like the rest of us here. Check out their Facebook page if you want further affirmation of how bad they suck.

On 02/28/17 I purchased a red MCM belt online that said it would arrive in 3 business days. I received a confirmation of my order in my emails and that was that. 3 days later no shipping email was received or any communication from them. I called the customer service line and spoke with a representative who told me my order was on hold for some reason, possibly because I am a first time customer. What?! It seems that they would want to make their first time customer happy and get the item out asap. I told her I was planning on wearing the belt on Saturday to a photo shoot and would like to receive the belt by Friday. She told me that she would upgrade my shipping free of charge and the belt will be delivered the next day. Well the next day came and I still didn't receive any shipping email or my belt!!!
I called again and had them just cancel the order and refund my money. Their customer service sucks and if I could I would give them zero stars. I will be taking my business elsewhere. After reading all these other complaints they seem to just be a waste of people's time with bad service. I will place my order with Bloomingdale's from now on.

I bought a Burberry jacket online that qualified for a promotion gift card, jacket delivered was defective. I went to Neiman Marcus store at Paramus, NJ and did an even exchange. The store and online Neiman Marcus gave me the runaround regarding promotional gift card - store said to talk to online and vice-versa. After numerous attempts nothing was resolved, most horrible customer service where nobody wants to help. Sending defective merchandise and then harassing customer. I would never go back to purchase anything from Neiman Marcus.

On 2/19 I attempted to order a shirt and a necklace from NeimanMarcus.com. Upon finalizing the order, I learned the necklace was out of stock. I received a confirmation email that the shirt would be delivered without the necklace and I was emailed a receipt for the price of the shirt only. Today, on 2/20 I learned that my bank account was charged for the price of the shirt and the SOLD OUT necklace. I immediately contacted the number on my confirmation email and was told there was not a mistake by Neiman and that it was my bank's fault. I was to call them if I wanted a refund. Then she hung up on me.
I called back immediately and the next operator was able to authorize that they had mistakenly charged me for the necklace. While I was on the phone she decided to cancel the ENTIRE ORDER. I saw it drop off my bank account and the NeimanMarcus.com order history page while I was on the phone with her. Don't let them tell you they can't fix overcharges. And DON'T buy online from this company or any of their sister companies.

I ordered a pair of Buscemi sneakers expecting a delivery of next day. I followed their guidelines when it comes to receiving an item on time when selecting shipping options. I ordered my item around noon eastern standard time which the site requests for items to be ordered before noon central time for overnight delivery. I checked my email. No confirmation that item has been shipped that same day. Even the following day, still reflecting it is processing.
Called customer service and was told that I won't receive the item until the next day in which I requested overnight shipping then I was promised a refund of the overnight delivery charge. Their processing department should work diligently and rapid to ensure their customers receive their items on time when selecting certain delivery options. Now I have to wait another day to receive my item when I had intentions on wearing this item. It's a shame a major company like Neiman Marcus cannot satisfy their customers with online shopping.

I placed an order on 1/23/17, and paid for 2-day shipping for the order, since I was leaving for vacation and wanted to bring the items along on 1/27/17. I get confirmation of the order on 1/23/17, and 2 days later on 1/27/17, I can get an email with tracking information for my order placed, saying that it will arrive 1/27 by end of day. Since I'm leaving on 1/27 on a flight at 6 am, I call customer service to explain that this not only doesn't work for me, but to remind them that I paid for 2-day shipping on my order placed 2 days ago, and that 2-day processing time is unacceptable. They tell me the 2 items are shipping from different stores and not the warehouse, so they have no control over that, so I ask what can be done. She said she would call the store to have the 1 item overnighted for me, to help me out since it was their error.
I called back around 3:30 pm to confirm the order was overnighted and was assured that yes, confirmed and tracking information would be emailed to me shortly. I then get a confirmation change to order at 8:20 pm saying the order has been cancelled. Again, 3rd time now, I call back to customer service and question why and how my order was cancelled, when I just called around 2pm to ensure the order was overnighted, and around 3:30 pm and was reassured this was confirmed. Since the customer service representative refused to give me her name, after questioning how and why this was happening and what a poor customer service experience I had, especially as a first-time buyer from their store, she HUNG UP ON ME!!!
After getting over the sheer awe and disbelief that I was hung up on for questioning this now nightmare of a purchasing experience, I called back and spoke with supervisor Denise ** to share my poor experience. I made it very clear that I have no expectations, other than sharing what an awful consumer experience I had both with customer service and their store, and how I would not be a return customer. She was extremely understanding and polite, but that changes nothing for how I feel and the level of frustration that I felt behind trying to place a simple order online. I have no plans to return as a customer, and want to share my poor experience to save others from the mere headache and lack of customer service level the Neiman Marcus exemplifies.

My message to make Givenchy aware. Neiman Marcus is selling your handbags and employees are stealing dust bags and tags. I purchased a $2 400 handbag from Neiman Marcus and it was delivered with a fake polyester dust bag missing any Givenchy branding. I think their shipping department is stealing these items to sell fakes elsewhere. Neiman Marcus service department apparently cannot make this right.
"We are contacting you in reference to order **. We have sent your request for a Givenchy dust bag and tags for item nmf17 v36ff, Antigona medium leather satchel to our warehouse. Your order number is **, approximate arrival date is January 27th, 2017." I am beyond disappointed, ripped off by Neiman Marcus. Who packed my very expensive bag and stole my dust bag and tags!? "We apologize for any disappointment this may have caused."
Then this email arrived: "Thank you for contacting us regarding order **. We sincerely do apologize we were unable to fulfill the request for the dustbag for the Antigona medium leather satchel. We will be happy to schedule a pick up for the handbag that you have and exchange it for a new handbag. We can schedule FedEx to pick up the item on Wednesday-Friday this week or Tuesday-Friday of next week. Please reply to this email with the day you would like the pick up to be on." Now I'm in tears and all trust in Neiman Marcus is lost. I love my bag, love her fully and can't trust Neiman Marcus. Please can you help me?

I did a 'Live-Chat' and experienced the slowest and most unprofessional and incompetent service I have ever experienced in my history of online purchasing. By the time I was ready to purchase, the item I had wanted had disappeared! Yes, sold to someone else! That's how long it took for me to get assistance from the online department. The lady I conversed with, didn't seem to care. I expressed my disappointment with her sloth like responses but this didn't seem to phase her.
When you deal with this company, you will notice that THEY DO NOT CARE. I am not the only person to have stated this, so take these words as gospel. They do not care about their customers and are not diligent nor efficient in what they do. They are absolutely USELESS. Employees make a company, and I am sad to say that this company employs useless representations for their business, which are a reflection on Neiman Marcus. I will never purchase from this company and hope that nobody is unfortunate enough to experience awful customer service like I was.

Considering other department stores sell more goods and probably have more items for sale puts Neiman Marcus to shame. How is it I made an online order with my item in stock last Wednesday 1/11/16 and still my item is in process today and it's Monday 1/16/16. I mean really what is the hold up? I can't complain with their products because that's the only area giving them 2 stars but their customer service and especially shipping is slow compared to an international shipment from a store overseas. This is super disappointing because other stores are shipping your items no more than 2 business days later not more than 5 days later, and in my case it be even longer.
This department store needs to speed up their online order shipping because if you put the customer first (which you should) you have to think like a customer as far as being part of the business. Speed up the process because you never know if somebody is ordering a gift for somebody special and prolonging the shipping doesn't help in anyone's case. It just frustrates the customer. You have to think for the customer and make them happy like how other department stores do. If you speed up the shipping and the customer receives their product before the estimated delivery date BINGO you just earned extreme respect as a business and a loyal customer who will return to give you more business even if the product is not as they expected, because the service does it for them. Please do better with shipping and think about the customer.

I purchased several items totaling over $500.00 in mid December in the Orlando store. All of the items were significantly reduced in early January. I requested a price adjustment on one of the items because it was a difference of over $100.00. The dress was never worn, the department manager (Yajaira **) informed me that there was nothing she could do, she even abruptly hung up the phone without offering an alternative solution. This dress is online for a reduced rate and should be honored for that price.
I've been a Neiman Marcus shopper and account holder for over 15 years. I've spent thousands of dollars in this store and I've seen customers return items which were years old and cosmetic creams which were empty containers and the store accepted them. I can certainly understand why this company's online sales are much better than the store. Customer service is at an all time low and the quality/experience of employees are not up to par for a retailer of this caliber. So disappointed.

Neiman Marcus credit card holder and placed an phone order for an online item for my sisters birthday. Everything seemed fine. I was checking on the order and it said "in process". I even told my sister I had something coming in the mail for her, as a secret surprise. She was so excited. A few days past and never received an item, so I went online to check the order status and it changed to "cancelled". I think to myself, how is that possible?
So I called the customer service number and she explained my order was cancelled because I did not provide the my password to verify my credit card. But I have never experienced this all at being that I am a credit card holder, and I explained why would I provide my password to anyone over the phone. This is a unique code that only I should have, not anyone else. Long story short, bag is sold out everywhere and I was never able to get my sister the purse she really wanted for her birthday. I will never shop here again.

I don't understand how this company is still in business. I purchased a bag in October. I only worn the bag 3 times and after wearing it, it started flopping and losing its character. I had purchased the same bag in different color from Nordstrom. I have the bag still no issues. I called and told them my concern and they told me to bring it to store. I went to Bal Harbour in Miami and they have the worst managers and workers there. So rude and they have no idea what is going on. I showed them what is going on they simply ignored and cut me short saying they can't do anything. I have the receipt and nowhere in the receipt it says anything about return policy or that you can't return an item if you have used it. I decided to call corporate and left them a voicemail but nobody called me back.
2 days later I went to Ft Lauderdale Galleria and tried to see if they have more common sense. This bag costs me $2700 and it shouldn't be doing what it's doing. They didn't have the YSL manager there and the rude salesperson told me he can't bother her on her off day!!! I told him he needs to get another manager. I need to resolve this issue. He got somebody from another department just so she can tell me the same thing he had told me and send me off. I called corporate again. Twice they told me to speak to their manager whom never answers the phone. I left him two messages and he never called me back. I'm now stuck with a defective bag and they won't even bother to help me out and all they do is offer me $50 gift card. They are a joke and they shouldn't be in business. I will never ever shop from there again!!!

I ordered a paid of shoes 11/25. I was told they'd ship by 12/3 and they didn't. I was then told by a rep they would overnight have them to me by 12/6. They didn't. Then I was told on 12/8 they would overnight and have them to me by 12/12 at the latest. I have yet to receive any tracking or shipping info as promised. Then when I contacted customer service via chat tonight they said that the order was cancelled in error. They would remove 10% and overnight the product. The chat timed out so I had to reach out to a different rep who told me the previous rep Natalie didn't input the order overnight or give 10% off and that I need to just replace a new order for a different product. I then called Customer Service. After waiting on hold 15 minutes for someoone the rep said her computer wasn't working and to call back in the morning. They're an absolute scam with horrible work from home customer service employees.

I ordered a dress on November 24, 2016 at discounted price of $1,587.00 (original price was approximately $2,000) by calling Neiman Marcus' customer service. Since this is an expensive item and I wanted to be sure it fit, I specifically requested and ordered a UK size 8. The customer representative confirmed my order of a UK size 8 and NOT a US size 8 would be shipped to me.
I received the dress on November 29, 2016, however, the dress was a UK size 12. By the time I received the wrong item, the same dress in UK size 8 were sold out. I called the Neiman Marcus customer service and explained the situation. My request has been escalated to the manager of customer service department. Peggy **, the manager of customer dept., told me that the dresses were sold out and offered me two alternative options: Option 1: she will make arrangements to have the wrong dress picked up from me or Option 2: Neiman will absorb up to $500 if I find a similar item (dress) from Neiman (in order words, they don't compensate me for anything if I order something from a different vendor, sort of like a store credit exchange).
Both options are not fair and are unreasonable options to the consumer who relied on an affirmative statement from a Neiman Marcus representative. Furthermore it was Neiman Marcus that made the mistake and has an affirmative duty to its customer (the counter party to the sale agreement) to make him/her whole. In other words, Neiman Marcus is supposed to compensate me for the full value of any difference between the item I ordered on November 24 and the replacement I chose regardless of whether the replacement I found was at Neiman Marcus or not. The options offered to me are inadequate and fail to mitigate the damages and fulfill its end of the bargain.
Neiman Marcus offers some of the the most well known merchandise in the US and is supposed to provide the highest-quality customer support that goes along with the high quality goods they offer. I am disappointed with the solutions and request that Neiman Marcus rectifies this situation and fulfills its end of the bargain.

Shipping sucks. I called customer service several times and only got connected twice. The other times the call hung up on me. (I was on a landline, so it wasn't my fault). One time that I got through, they told me it would arrive the day that I called, although tracking showed me an estimate of 3 days prior. It didn't arrive. I called later that day and they told me it could arrive anywhere from 3-5 days. I understand that this is a discount website, but it is still Neiman Marcus. I haven't ever had this sort of problems with delivery from non-brand sites. Plus, it is a hefty sum of money in that box that I don't usually spend on clothing. I could have bought a couple of new Phones for the price of my undelivered sweaters.

Then claim to put on card no longer exists. Over $$ thousand dollars Jimmy Choo shoes 3 pairs. Then when you try to order sometimes you get your order sometimes you don't. They cancel at their discretion and not to give you your money when you have to pay before you get an order. How many times? I can't tell you too many. They will add it to a charge card and take it off the same day.

I was appalled by the way they handled things at Neiman Marcus in Boston (handbag section). My husband had purchased a Balenciaga bag (metallic edge city bag in red - Store Inquiries: #1647795) from Neiman Marcus in Natick, MA, but upon seeing the item, I noticed the tips of the tassels on the zipper were rather worn and there was a slight oily mark. So, I went to the location at Copley Square yesterday (9/8) to exchange it with another one since the online information stated that this item was in stock at this location.
When I went, the salesperson (Rocio **) made remarks like "the bag looks fine", "it will not ship from the factory anyway (no, really?)", and how she doesn't think they have it. I asked for her to check, and she only looked at the little closet behind the mirrors. Since the neiman marcus website stated that I could purchase it and pick up the item at the store on the day, I figured it would be in the stock room. Well, she told me there was NO stock room. Nothing made sense, and I returned the bag, then asked her to order it for me. She refused first and told me to order it myself online. *Wow*. When I went to the customer service floor, the lady there told me there was nothing for her to find out - if the manager of the handbag section tells me it is not available then that is it for me. Nothing she can check or help me with.
Ok. So I went back up after finding out the name of the manager. I asked the salesperson to order it for me again since the website said it was in stock for me to pick up. She then took the manager to what appeared to be a stock room and returned. I heard the manager ask her if she checked the stock room, and she made an expression that it wasn't available. And she still didn't order it for me. And the manager, Tracey, didn't bother looking for it or checking the inventory either.
Well, CLEARLY, the salesperson did not want to help me in any way because an exchange would not give her the commission. Rather than not helping, even lied that there was no stock room, and avoided ordering it when I asked her to order it both times. It seems obvious that she didn't want to get caught lying? If it really was out of stock, they could have checked their inventory and showed me. SIMPLE.
So, thanks for ruining an anniversary gift because you (Rocio **) refused to exchange it or even bother helping in any way, and Tracey, a supposed manager, just walking around. Well, I guess Tracey checked one of the cabinets under the cash register machine, but she could have checked the inventory herself. And what sort of service are they providing on the customer service floor? I will never return to this place or their website again (I tried to order this online afterwards, but the order was cancelled on its own an hour AFTER I spoke with a customer service representative who said it would arrive the next day. Then they sent an email stating that it was cancelled just as I had requested it).

I'm shocked at how bad the customer service is. Is this a high-end store? They kept getting my order wrong. I ordered a cute watch in rose gold 3 times and was sent the wrong color every time. Before I ordered for the 3rd time I was assured by NM that they would put in a request (on top of my order) that the distributor please send the right color and that still didn't work. Each time I emailed them that the order was wrong I got the stock response "we are sorry blah blah blah". Yeah I'm so convinced... So now I must arrange for a 3rd return and I'm still waiting on my 1st refund to actually show up in my account... In all of my online shopping years and experience, I'm shocked to say Neiman Marcus is the worst. They really just don't care about their customers, it's very strange. Will never shop with them again, it's not worth the hassle.

I was trying to buy a very expensive piece of jewelry and needed a custom size. I emailed them using their website and customer service contact prompts. Three weeks later, I still haven't received a straight answer or the assistance I needed. I'm a long time customer so they have no excuses about not knowing how to contact me. They really seemed not to care at all and, at least one time, they didn't even read my email. Disappointing for a store that prides themselves on customer service. They lost my purchase to another store who gave me excellent customer service, in a timely manner.

In 1988 I purchased a 'Burmese ruby' ring from The Precious Jewels Salon at the Bal Harbour Florida Neiman Marcus store, for $195,000. The invoice says: "One Natural Burma Ruby and Diamond Ring set in Palladium..." Now, after 28 years, my wife and I no longer wish to use this ring and have taken it to some famous gem dealers, as well as Christie's in Manhattan to sell it. They, of course, required we get certification of authenticity, so we went to all the best-known who do this, including Gubelin, GIA and AGL, NONE of whom would agree that this ruby is from Burma, which basically reduces the value to somewhere around $35,000!!! And that after the value of Burma Rubies has risen astronomically since 1988. At least you would think I could recover what I paid. So far, NM has shown no interest or sympathy. Simple moral, don't buy things from NM just because they are haughty and have great locations. They are as eager to cheat as any back street hustler.
Neiman Marcus Company Profile
Company Name:

Neiman Marcus

Website:

http://www.neimanmarcus.com/