Consumer Complaints and Reviews

Neiman Marcus credit card holder and placed an phone order for an online item for my sisters birthday. Everything seemed fine. I was checking on the order and it said "in process". I even told my sister I had something coming in the mail for her, as a secret surprise. She was so excited. A few days past and never received an item, so I went online to check the order status and it changed to "cancelled". I think to myself, how is that possible?
So I called the customer service number and she explained my order was cancelled because I did not provide the my password to verify my credit card. But I have never experienced this all at being that I am a credit card holder, and I explained why would I provide my password to anyone over the phone. This is a unique code that only I should have, not anyone else. Long story short, bag is sold out everywhere and I was never able to get my sister the purse she really wanted for her birthday. I will never shop here again.

I don't understand how this company is still in business. I purchased a bag in October. I only worn the bag 3 times and after wearing it, it started flopping and losing its character. I had purchased the same bag in different color from Nordstrom. I have the bag still no issues. I called and told them my concern and they told me to bring it to store. I went to Bal Harbour in Miami and they have the worst managers and workers there. So rude and they have no idea what is going on. I showed them what is going on they simply ignored and cut me short saying they can't do anything. I have the receipt and nowhere in the receipt it says anything about return policy or that you can't return an item if you have used it. I decided to call corporate and left them a voicemail but nobody called me back.
2 days later I went to Ft Lauderdale Galleria and tried to see if they have more common sense. This bag costs me $2700 and it shouldn't be doing what it's doing. They didn't have the YSL manager there and the rude salesperson told me he can't bother her on her off day!!! I told him he needs to get another manager. I need to resolve this issue. He got somebody from another department just so she can tell me the same thing he had told me and send me off. I called corporate again. Twice they told me to speak to their manager whom never answers the phone. I left him two messages and he never called me back. I'm now stuck with a defective bag and they won't even bother to help me out and all they do is offer me $50 gift card. They are a joke and they shouldn't be in business. I will never ever shop from there again!!!

I ordered a paid of shoes 11/25. I was told they'd ship by 12/3 and they didn't. I was then told by a rep they would overnight have them to me by 12/6. They didn't. Then I was told on 12/8 they would overnight and have them to me by 12/12 at the latest. I have yet to receive any tracking or shipping info as promised. Then when I contacted customer service via chat tonight they said that the order was cancelled in error. They would remove 10% and overnight the product. The chat timed out so I had to reach out to a different rep who told me the previous rep Natalie didn't input the order overnight or give 10% off and that I need to just replace a new order for a different product. I then called Customer Service. After waiting on hold 15 minutes for someoone the rep said her computer wasn't working and to call back in the morning. They're an absolute scam with horrible work from home customer service employees.

I ordered a dress on November 24, 2016 at discounted price of $1,587.00 (original price was approximately $2,000) by calling Neiman Marcus' customer service. Since this is an expensive item and I wanted to be sure it fit, I specifically requested and ordered a UK size 8. The customer representative confirmed my order of a UK size 8 and NOT a US size 8 would be shipped to me.
I received the dress on November 29, 2016, however, the dress was a UK size 12. By the time I received the wrong item, the same dress in UK size 8 were sold out. I called the Neiman Marcus customer service and explained the situation. My request has been escalated to the manager of customer service department. Peggy **, the manager of customer dept., told me that the dresses were sold out and offered me two alternative options: Option 1: she will make arrangements to have the wrong dress picked up from me or Option 2: Neiman will absorb up to $500 if I find a similar item (dress) from Neiman (in order words, they don't compensate me for anything if I order something from a different vendor, sort of like a store credit exchange).
Both options are not fair and are unreasonable options to the consumer who relied on an affirmative statement from a Neiman Marcus representative. Furthermore it was Neiman Marcus that made the mistake and has an affirmative duty to its customer (the counter party to the sale agreement) to make him/her whole. In other words, Neiman Marcus is supposed to compensate me for the full value of any difference between the item I ordered on November 24 and the replacement I chose regardless of whether the replacement I found was at Neiman Marcus or not. The options offered to me are inadequate and fail to mitigate the damages and fulfill its end of the bargain.
Neiman Marcus offers some of the the most well known merchandise in the US and is supposed to provide the highest-quality customer support that goes along with the high quality goods they offer. I am disappointed with the solutions and request that Neiman Marcus rectifies this situation and fulfills its end of the bargain.

Shipping sucks. I called customer service several times and only got connected twice. The other times the call hung up on me. (I was on a landline, so it wasn't my fault). One time that I got through, they told me it would arrive the day that I called, although tracking showed me an estimate of 3 days prior. It didn't arrive. I called later that day and they told me it could arrive anywhere from 3-5 days. I understand that this is a discount website, but it is still Neiman Marcus. I haven't ever had this sort of problems with delivery from non-brand sites. Plus, it is a hefty sum of money in that box that I don't usually spend on clothing. I could have bought a couple of new Phones for the price of my undelivered sweaters.
How do I know I can trust these reviews about Neiman Marcus?
668,849 reviews on ConsumerAffairs are verified.
We require contact information to ensure our reviewers are real.
We use intelligent software that helps us maintain the integrity of reviews.
Our moderators read all reviews to verify quality and helpfulness.
For more information about reviews on ConsumerAffairs.com please visit our FAQ.

Then claim to put on card no longer exists. Over $$ thousand dollars Jimmy Choo shoes 3 pairs. Then when you try to order sometimes you get your order sometimes you don't. They cancel at their discretion and not to give you your money when you have to pay before you get an order. How many times? I can't tell you too many. They will add it to a charge card and take it off the same day.

I was appalled by the way they handled things at Neiman Marcus in Boston (handbag section). My husband had purchased a Balenciaga bag (metallic edge city bag in red - Store Inquiries: #1647795) from Neiman Marcus in Natick, MA, but upon seeing the item, I noticed the tips of the tassels on the zipper were rather worn and there was a slight oily mark. So, I went to the location at Copley Square yesterday (9/8) to exchange it with another one since the online information stated that this item was in stock at this location.
When I went, the salesperson (Rocio **) made remarks like "the bag looks fine", "it will not ship from the factory anyway (no, really?)", and how she doesn't think they have it. I asked for her to check, and she only looked at the little closet behind the mirrors. Since the neiman marcus website stated that I could purchase it and pick up the item at the store on the day, I figured it would be in the stock room. Well, she told me there was NO stock room. Nothing made sense, and I returned the bag, then asked her to order it for me. She refused first and told me to order it myself online. *Wow*. When I went to the customer service floor, the lady there told me there was nothing for her to find out - if the manager of the handbag section tells me it is not available then that is it for me. Nothing she can check or help me with.
Ok. So I went back up after finding out the name of the manager. I asked the salesperson to order it for me again since the website said it was in stock for me to pick up. She then took the manager to what appeared to be a stock room and returned. I heard the manager ask her if she checked the stock room, and she made an expression that it wasn't available. And she still didn't order it for me. And the manager, Tracey, didn't bother looking for it or checking the inventory either.
Well, CLEARLY, the salesperson did not want to help me in any way because an exchange would not give her the commission. Rather than not helping, even lied that there was no stock room, and avoided ordering it when I asked her to order it both times. It seems obvious that she didn't want to get caught lying? If it really was out of stock, they could have checked their inventory and showed me. SIMPLE.
So, thanks for ruining an anniversary gift because you (Rocio **) refused to exchange it or even bother helping in any way, and Tracey, a supposed manager, just walking around. Well, I guess Tracey checked one of the cabinets under the cash register machine, but she could have checked the inventory herself. And what sort of service are they providing on the customer service floor? I will never return to this place or their website again (I tried to order this online afterwards, but the order was cancelled on its own an hour AFTER I spoke with a customer service representative who said it would arrive the next day. Then they sent an email stating that it was cancelled just as I had requested it).

I'm shocked at how bad the customer service is. Is this a high-end store? They kept getting my order wrong. I ordered a cute watch in rose gold 3 times and was sent the wrong color every time. Before I ordered for the 3rd time I was assured by NM that they would put in a request (on top of my order) that the distributor please send the right color and that still didn't work. Each time I emailed them that the order was wrong I got the stock response "we are sorry blah blah blah". Yeah I'm so convinced... So now I must arrange for a 3rd return and I'm still waiting on my 1st refund to actually show up in my account... In all of my online shopping years and experience, I'm shocked to say Neiman Marcus is the worst. They really just don't care about their customers, it's very strange. Will never shop with them again, it's not worth the hassle.

I was trying to buy a very expensive piece of jewelry and needed a custom size. I emailed them using their website and customer service contact prompts. Three weeks later, I still haven't received a straight answer or the assistance I needed. I'm a long time customer so they have no excuses about not knowing how to contact me. They really seemed not to care at all and, at least one time, they didn't even read my email. Disappointing for a store that prides themselves on customer service. They lost my purchase to another store who gave me excellent customer service, in a timely manner.

In 1988 I purchased a 'Burmese ruby' ring from The Precious Jewels Salon at the Bal Harbour Florida Neiman Marcus store, for $195,000. The invoice says: "One Natural Burma Ruby and Diamond Ring set in Palladium..." Now, after 28 years, my wife and I no longer wish to use this ring and have taken it to some famous gem dealers, as well as Christie's in Manhattan to sell it. They, of course, required we get certification of authenticity, so we went to all the best-known who do this, including Gubelin, GIA and AGL, NONE of whom would agree that this ruby is from Burma, which basically reduces the value to somewhere around $35,000!!! And that after the value of Burma Rubies has risen astronomically since 1988. At least you would think I could recover what I paid. So far, NM has shown no interest or sympathy. Simple moral, don't buy things from NM just because they are haughty and have great locations. They are as eager to cheat as any back street hustler.

In the past year this company has tried to either give me and my family gift cards and also not accept returns. Do not use their in-store credit card as Capital One service is a failure. Challenge your purchases with Visa or your card company. You have the legal right to do so or they will steal from you. This retailer has horrible service and its store in Atlanta is as dead as you can get. They need to get it together but seem to think they are above you when this is so not the case. Stick with honorable merchants instead.

The customer service at this Store is horrible and the right hand doesn't know what the left is doing. I recently purchased a $550 dollar dress which was shipped to my home. I opened the package to find out that the dress looked like it had been worn -so I went to the store to return it and let them know of the situation. The manager refused to take the dress back on the grounds that it looked like it had been worn. I tried explaining to her that this is how I received the merchandise!!! She refused to take it back and now I AM STUCK WITH A $550 dollar dress that was worn by someone else and all because Neiman Marcus was incompetent enough to send me a used dress in the first place and ignorant enough to assume that it's not their fault!!! I have been a client for 10years and this is how they treat their loyal clients!!!

I spent more than $13,000 dollar last month on NM website and store for purchasing bag, clothing, shoes and cosmetic products. I made 3 online purchases. The first purchase the package is less one Louboutin Satin Lip color $90; I called to customer service. The lady told me that they would send out one to me right away; Two weeks later, I did not receive it. So I call to NM again; they told me that I had to pick up at the store in Garden city location because they were unable to reach me, so the product is still staying there.
When I called to NM pick up counter, the lady said there is no such item I can pick up. I called to NM customer service again for the third time and spent 30 mins to explain what happened. They told me that they would send out a refund as a gift card to me and I would receive the GC in a week. I was so mad! Three different ladies told me three different stories. I don't know who should I trust. I called again at night time. The fourth lady told me that I would receive my GC in 2 weeks! This is so CRAZY customer service I have ever received in a department store!!!
Second, on my third online purchase, I purchase 8 different eye shadows and lipsticks, 2 pairs of shoes and 5 dresses. Total: $2,764. This crazy company sent me 8 different tracking numbers! OMG! After few weeks, I totally forgot what I purchased. When I went online to track, I realized that they did not ship me a dress that is worth of $231. I called to that crazy customer service again! My fifth time to call them! First lady said she would open a claim for me. I asked her how long it takes to finish the claim. She said 2 weeks. I called again and asked them to refund me right away. And finally they said they would submit a refund to me and it took 5-7 business days. I feel like this department store is such a mess and they don't know how to manage the inventory and departments. This is a NIGHTMARE! After I use up my GCs, I would never ever purchase anything from this store anymore. SO SCARY!!!

Rude customer service in the chat room, only trying to respond with boilerplate answers that do not answer the question. Had over $500 in returns which I opted to eat the $9.95 fee so the credit could go back on my Neiman's card. They sent me a gift card instead like I need a $500+ gift card that I can lose. If anything it should've been an online credit. They're obviously hoping I'll forget and never use it like most of the gift cards sold every year.
I went into the chat room to say "No thanks, please credit the money back to my card," and they told me they requested it - no promises, and I'll find out in 7 days whether or not they'll allow it. Never mind I originally asked for it to go back on my Neiman's card and they're the ones that screwed up. OMG. I'm completely over shopping here. Deal or no deal, it's not worth the trouble.

I basically have the exact same story as most on this website. I ordered a pair of Tory Burch shoes, which were set to be delivered 14 days from the time I ordered them (like they're handmade in a remote village in the middle of the Pacific or something...whatever). One day prior to the expected delivery date, I decided to contact their online custom service and ask about the status. They informed me that the shoes were on backorder and they wouldn't be available for another two weeks. I asked her if that's a common practice at Neiman Marcus, "to accept an order for something that you don't have in your possession." Her response was "We cannot guarantee any order." My jaw dropped... Maybe their marketing department could work on rebranding their motto "Neiman Marcus...where no order is ever guaranteed." Nordstrom here I come. :)

That 's what I wrote to them. Maybe a lots of grammar mistake but I just wanted them to know how angry I was and they showed me they don't care at all. Consumer are not idiot. Who will spend money to buy a dime worth service? I rather spend 6 dollars to buy the cheapest sandal on Amazon but not 600 from this ** company. The worthiest service I never ever got. "Hi. My name is **. But this message is not gonna be about the order. Is there a consumer complaints section in your guys company? I used to shopped here but it's long time ago and I remember the employee's attitude were much better back then. I placed this order on May 6 using my cousin's credit card. So the shipping add and the billing add were not the same. And the confirm email said I will got it by 12.
I checked my email on 13 and showed it's still in process so I made a call. And the lady on the phone checked all the information with me and said she will connect the payment section. Because I told my friend to not buy it for me in Paris so I made sure and asked 2 or 3 times saying that, "Is my order succeed?" And she said it should be, if not I will at least get a email. And when I just got on NM site and checked today, it showed it's been canceled so I called again. And this young lady was even worthier than the last one even her voice is really charming. And she said that's the problem with the payment and the shipping. I don't know about your guys rule so I am okay with the order being canceled. But I just got 2 email from the beginning and I wanted almost 2 weeks just keeping waiting for it. And let my friend said she don't want it to Gucci store in Paris. So maybe I will not get the things I really hoping for.
You guys are a really big store but I don't know how are you guys taking responsibility. A client is not getting the thing she want maybe is not even a things to you guys but it may be really important to that person. It's not I am asking for some like really thoughtful service or something. I made 2 calls in total for this order and I am mad both time. Honestly I really don't want to have the next shopping experience here. I rather go buy a 60 dollars mule anywhere else rather than 600 Gucci here, and maybe I will get a much more nicer attitude. Right now I texted my cousin to call you guys when he wake up. And I really want this shoe. So no matter is the order succeed or not please at least reply and not just keep sending the news letter every day.

So I've heard horror stories about this company sending people used/return items like it was a new item. I decided to take my chances and bought a Alexander Wang Rocco since they had the 200 dollars off 600 or more. I paid for 2 day shipping and was looking forward to getting the purse. Finally the day came and I got a box at my door step.
First of all this box was completely banged up. The box wasn't even square anymore. I was excitedly opening my box and I was shocked at what I saw. They sent me a used and faded purse! This purse was so obviously used for months maybe. The piping around the purse was frayed and pebbling on the purse was flat. I was so upset I called them up and told them to send me a new one right away. All they could do was apologize, and said they would need to charge me again for the new purse until they received the used one. This is crazy, I paid over 900 for a new purse and they sent me a used purse! If I wanted use I would have bought it from Ebay for a lot cheaper. So if you order anything from them beware that it might be used/returned item.

I never write reviews, but my experience with Neiman Marcus has been the worst shopping experience I've ever had. First, they lose my package in the mail, and then when I asked customer service to file a loss claim and replace my item, they didn't actually do it until I contacted them again about it. Then, they still took my complaint down wrong - I asked for a replacement specifically, and the customer service rep said she noted it. I didn't receive a replacement though, and instead got a reimbursement.
When I received my replacement, it wasn't even what I ordered; it was a cheaper product that they seemed to have been trying to pass off as my original order. So basically, if I hadn't noticed, they would've essentially stolen an extra $60 from me. After I realized the error, I called customer service to fix it. They said my original product was out of stock and all they could do was give me a refund. They didn't even offer for any extra service to amend their MULTIPLE errors until I told them their service was unacceptable. After that, they only offered a cheap $25-50 gift card.
Ridiculous, they make shipping errors all the time and their customer service is rude, unhelpful, and often doesn't even do their job (this happened about 3 times in ONE order for me). For a luxury store, their customer service and policies are disappointing and they seem like a company that doesn't even know how to ship the right product. I honestly hope that with retail stores failing left and right, they are one of the ones to shut down. Compared to Barneys and Bloomingdale's, they are absolutely the worst, bottom of the barrel luxury store I've ever been to. Don't shop here.

After got bad experiences in saksfifthavenue.com, neimanmarcus.com then be my new shopping target after promoted by Borderfree advertisement 2 weeks ago. As a newcomer, I would get extra 10% less for the first purchase and free shipment if spent over US$175. So I picked 1 pair of Frye Ladies' boots (cost me less than $175) and 1 pair of Prada Men's boots (about $320) with total amount over $490. When I pressed the checkout button, got informed that 1 was in stock, another 1 was in store that may caused some delay. So I finished the step of payment and pressed the last button. A shocking result happened...only the pair of ladies' boot got appeared in the bill. Missing of the Men's boots. I had to pay nearly $50 for the shipping because of the amount not over US$175.
So I tried to chat with the associate for the reasons why the Prada boots could be disappeared so suddenly. After chatted, no reasonable answer could got from them at all. Unwillingly, canceled that order and place a new one in the next day as directed. Finally, it did happened again...exactly the same as before. Got no answer after chatted. Canceled again. Placed the 3rd time. Happened again and again. Asked them to place the order for me through the chatting. This time I got an answer..."SORRY! No Stock Now!" I've tried a new order today. Got found that the "extra 10% off for new comers" can't be honored anymore! Do they have the under-table policy liked saksfifthavenue.com, stuff from some brand name won't be shipped outside US, or, not willing to sell in such low prices (including extra 10% off and express shipping cost)? Anyway, I just got felt I've been discriminated against by them!

So, I spent like 800$ in my January shopping, and I saw ad that said I will be rewarded 150$ gift card for my shopping within 8 weeks sent my email. I was going to spend maybe $300 that day, but the campaign got me excited to spend 800 as I saw rewarding experience to get gift card, on items that were overpriced anyway - sale items are not included in these campaigns. I was excited that Neiman Marcus has some kind of rewards. However they sent few email campaigns announcing that my gift card will be distributed on March 22.
Here it comes the day of big promise, and I get nothing! :( Called Neiman Marcus 5 days after my magic promise to get gift card only to spend on hold 20 minutes with sales associate who was trying to get Gift card #, but then she said manager could not get it, and they would call me back at some point. Then it suddenly hit me. It was a setup and false advertising! Right from beginning, so I reviewed all customer complaints, and decided to return $430 dress back to Neiman. I will buy my dress from reputable store who does not scam people to buy stuff with false advertising!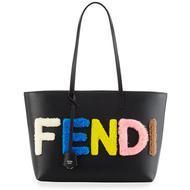 In speaking to my wife there is a pattern with Neiman Marcus. I just bought her a purse and she was very excited. Two days later I don't get a tracking number; so I decided to call - as it's an expensive item. To my unpleasant surprise I'm told by a very nice young lady in customer service that the order was "under review". Seriously? A review for an order??? They had already put a temporary 'hold' on the funds at my bank and I received a CONFIRMATION of the order. This leads one to believe that it's in stock and will soon be on its way, right? Uhhhh... no. Not with Neiman Marcus. I'm surprised - no... shocked is a better term - that they don't have any inventory control. To say that my wife was disappointed is an understatement. To say that I'm upset is also an understatement. Now I'm going to have to hear her ** for the next several days. Thanks a lot NM.
I suggest you take a page from the playbook of Wal-Mart or any other truly successful corporation that deals in real-time inventory and emulate the process. That would certainly enhance your reputation of being able to actually deliver what you sell. I thought you all were a first-class outfit; one would think so by the high-end products and ridiculous prices that they charge. What can I say other than... boy was I wrong. You're nothing more than an over-priced, second-tier establishment that needs to go the way of Montgomery Ward. I don't envision buying anything from these tech-primitive fools for some time. Welcome to the new millennium Neiman Marcus.

I ordered a handbag with 2000 dollars and used one day shipping. It showed in stock. And when I check the status next day by phone, the representative is not friendly and said she don't know anything about and can do nothing about the order. Said they don't guarantee anything. Then I chat online and same thing happened. Then the third day I checked it again and was told it was cancelled due to information not match. My credit card invalid and all the information is correct. What is the hell. I will never shop again from there.

I received the shoes I ordered online and the box was ripped. I opened the box and the right foot was so stretched out that you could see the difference. So dirty inside that made me sick. These are $600 shoes! Called the customer service the next morning and that was even more disappointing!!! All she said to me was I DON'T KNOW. Very very disappointing.

I bought a purse in mid-December online as Neiman Marcus was running a promotion with a 10% rebate in the form of a gift card. When I placed the order, it said right on the order form that I would receive the gift card via e-mail within 8 weeks. About 10 weeks have passed, I did an online chat, and the service rep said there was no promotion and nothing in their system to say that I was due a 10% gift card. They would have to send a "request for review" somewhere else in the company. I was told that this would take another 5-7 business days. I don't really expect any follow-up from them as I did not receive the email follow-up after 8 weeks as they originally promised. It's surprising that such a high-end company would have such horrible service and such a dragged out, tortuous process to get any resolution for the customer.

I have shopped at Neiman's for years and I'm now thoroughly disappointed and shocked by its awful online service. I ordered a birthday gift, two separate items, and paid for overnight delivery so it would arrive on the recipient's birthday. I did not receive an email confirmation and had to call numerous times to find out any information. Finally, a supervisor tried to help. She explained a security issue held up order because billing address and shipping address were different (the address difference would not be uncommon for gift purchases) and she thought it would reach the recipient two days after the birthday. She did remove the overnight charge and the gift wrap charge as well as give me a ten percent discount on the items. However, it is now the day the items were supposed to arrive and still no shipping information from Neiman's.
My most recent contact with customer service now says one item will arrive tomorrow and she gave a FedEx tracking number (never emailed to me as most companies do) and she also says "no problem with processing" other item so it should arrive tomorrow too but no shipping info on that one. I have never had this problem with another company when shopping online.

Sean or Shawn from the credit card department is the worst customer service agent I ever dealt with in my 45 years. He is rude, unprofessional, talks down on people and make them feel like a piece of garbage. When requested to speak with supervisor, said "no" and disconnected the call. Called back and spoke with a supervisor which she was not helpful at all. Like every company they are on top but what's goes up must comes down. I shop at Neiman Marcus for my wife because they have different styles from Nordstrom and Bloomingdale's. I have spent thousands of dollars but after the service I received this week I will not buy from there again. There are other high-end store that value, appreciate and care about their customer.

Worst customer services EVER. I am disabled and they couldn't care less. I was at the Galleria Sunday to enjoy some time with my nieces. We parked by Neiman Marcus. We were heading back to the car at 10 till 6:00. When we reached the door to go in there was this HORRIBLY rude and inconsiderate woman standing at the sliding door from the mall. She was so unbelievably rude to everyone that needed to go through or in Neiman Marcus. She would not let anyone in, even people that just come from the store to pay for parking. She was even pushing people. She was telling everyone to go around. When I told her that I was disabled and needed to go through to get to my car. She said she didn't care and I had to go around. My niece told her that I was disabled and it was hard for me to walk. She again said just go around. When I asked to talk to the manager, she said "I'm the manager", and I just needed to go around.
When we walked to the next door that was open we I encountered another man that worked there, he was also incredibly rude. He also said to walk around, and it didn't matter that I was disabled I still needed to go around. So I had to walk all around the building and I had to go down 3 flights of stairs. I'm in so much pain, I have been in bed for 2 days. The first day I could hardly move. I will NEVER set foot inside this place and I'm going to report these horrible people. How rude and inconsiderate can you be?

I ordered a Christian Louboutin, So Kate Pump, Nude that cost me $729.00 with tax include. My shoes was delivered yesterday afternoon and I'm beyond disappointed. The box has rubber band to hold and keep its shape. The shoes appears worn out and no dusty bag. I Feel like I just wasted my time and money. Will never buy anything from this store again.

I had ordered a Givenchy dress only to receive a skirt I did not order which was very disappointing because the dress I ordered was no longer available. I had to explain myself over again several times to various customer service to rectify the problem to be told I would received a refund. It has been 3 weeks, still no refund. Very frustrating as I explained that I need the refund confirmation to provide to Canadian government for refund on duties & taxes. This experience has been time consuming, frustrating & costly. Out of funds of $900 for not receiving an ordered item.

I ordered a $270 coat from Neiman Marcus from their website. ORDER **. The site indicated it would arrive by December 22nd. After ordering the coat, I got a confirmation on the order the next day. However, 5 days later, I still had not heard any updates, so I called to check on the order. Customer Service indicated the delivery was still on track for Dec. 22nd delivery. Dec. 22nd came and went. I called CS to check on status. They said the order would not get delivered until Dec. 30th (20 days after the order was placed). They said they were having a problem finding the item! I got heated as you can imagine. Spoke with a CS supervisor and they said they would overnight the item from a store in PA that evening. Well, it is the end of next day now and the item still has not shown up!! Neiman Marcus is worst online shopping experience I have ever had!
Neiman Marcus Company Profile
Company Name:

Neiman Marcus

Website:

http://www.neimanmarcus.com/