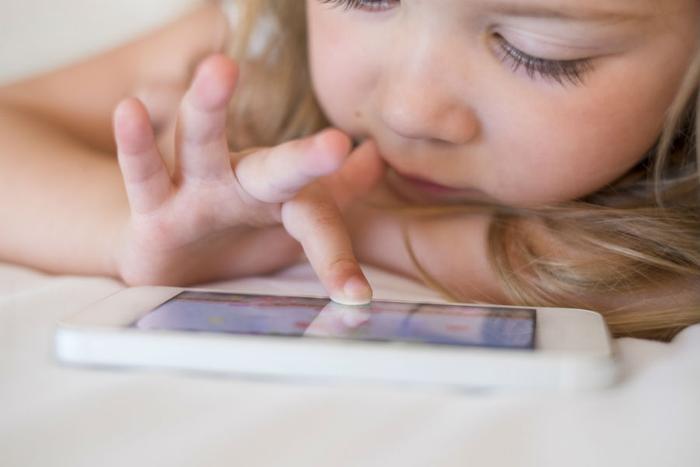 Sen. Ed Markey (D-MA), a longtime champion for protecting children online, wants to keep pro-children agenda moving in the right direction.
To get there, he will soon announce the Kids Internet Design and Safety (KIDS) Act to tackle the disconnect between current laws and the ever-growing reality that the values and protections of the 1990 Children's Television Act will also umbrella all media platforms, both online and broadcast.
The timing couldn't come at a better time. Research conducted by Common Sense -- the organization hosting the debut of Markey's proposal -- shows that almost every child (98 percent) under the age of 8 has access to a mobile device. The numbers are staggering when you pull back the curtain on teens' media use, with an average of nine hours being spent on media daily.
Laws haven't kept pace with the rise of digital media
Those who advocate for taking a firmer hand when it comes to children and their technology use point out that implementing better rules now can have a far-reaching positive impact.
"Comprehensive legislation on children's media is a step toward addressing the much larger and more pressing reality we all face today: the growing influence of tech on our kids and its unintended consequences," said Jim Steyer, CEO of Common Sense.
"We need comprehensive and enforceable rules that reflect the current media landscape to safeguard children's programming and ensure the well-being of kids and generations to come."
Any parent knows the attachment kids have to their devices. "They believe it's one of their human rights to have one of their devices attached to them 24 hours a day," lamented one mom in an NBC account of Markey's proposal.
Despite the hand-wringing of parents, the government has lagged behind in supporting parental concerns.
"While kids' technology use and media consumption have exploded in recent years, our laws have failed to keep pace," said Senator Markey. "I'm proud to introduced the KIDS Act to combat manipulative design features, unhealthy marketing practices, and the amplification of harmful content that makes the internet a gauntlet of hazards for children today. The internet can be a child's 21st-century playground, and we need to make sure they are safe online. Children and parents deserve new online rules of the road to ensure that children are able to thrive in our increasingly digital world."
The Kids Internet Design and Safety Act proposes rules covering all media platforms and, if enacted, will:
Stop manipulative and damaging design features that keep kids glued to the screen;

Limit marketing and commercialization; create rules to limit the method and the content of advertisements that appear in front of kids;

Prevent the amplification of harmful content; enshrine rules to address the use of algorithms that push extreme content in front of kids;

Require platforms to provide parents with clear guidance on kid-healthy content.

Create incentives for positive content creation; and

Require transparency and strong enforcement; designate the Federal Trade Commission (FTC) to enforce the law.
Markey makes things happen when it comes to kids
When it comes to kids and media, Markey tends to make good on his promises. His previous initiatives -- the Children's Online Privacy Protect Act of 1998 (COPPA) and the Do Not Track Kids Act -- addressed evolving technology and moved to prohibit internet companies from sending targeted advertising to children and minors. It also stopped those same companies from collecting personal and location information of children online.
Markey was also a co-author on the Children and Media Research Advancement Act, a bill that proposed research on how child development is affected when there is early exposure to technology.