---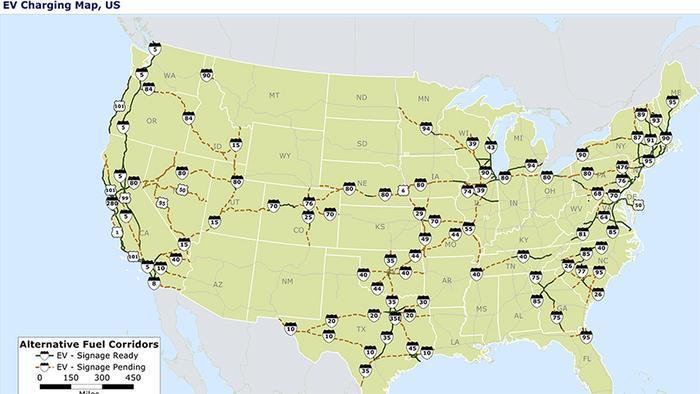 Having an electric car is fine, but you need to plug it in once in awhile. A new federal program aims to make it a little bit easier to find a charging station, not to mention a place to fill up your hydrogen, propane, or natural gas vehicle.
The Federal Highway Administration (FHWA) has designated 55 routes that will serve as the basis for a national network of "alternative fuel" corridors spanning 35 states.
"Alternative fuels and electric vehicles will play an integral part in the future of America's transportation system," said U.S. Transportation Secretary Anthony Foxx.  "We have a duty to help drivers identify routes that will help them refuel and recharge those vehicles and designating these corridors on our highways is a first step."
The network is nearly 85.000 miles long and more routes will be added as new fueling and charging stations are built, Foxx said.
The corridors designated as "sign-ready," meaning routes where alternative fuel stations are currently in operation, will be eligible to feature new signs alerting drivers where they can find fuel for their alternative fuel vehicles -- similar to the existing signs along Interstates that point to gas, food, and lodging.
Maps that show the various routes designated for electric, propane, hydrogen, and natural gas vehicles are on the FHWA website.
---