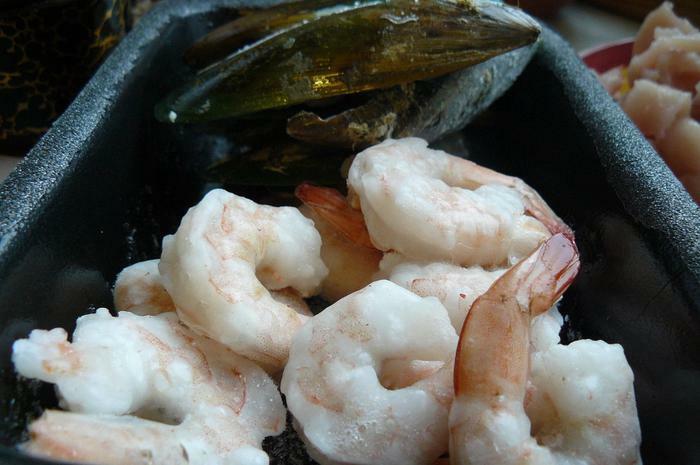 The U.S. Food and Drug Administration (FDA) is reminding consumers to once again check their freezers. The agency has announced that it's widening a recall for frozen shrimp products that ConsumerAffairs first reported about last month.
The FDA said the frozen shrimp packaged and marketed by Avanti Frozen Foods are being pulled because of a salmonella risk. At the time of the original recall, there had been six reported cases of salmonella linked to the product.
The company says the products affected by the recall are cooked, peeled, and deveined frozen shrimp sold in a variety of sizes and quantities in retail stores between November 2020, and May 2021.
According to the latest recall announcement, the affected products were sold as store brands that include Meijer, Food Lion, and Whole Foods. Potentially contaminated shrimp also may have been used in California at Mai Sushi counters in some Target stores and at Genji Sushi counters at Whole Foods.
"This recall expansion has been initiated out of an abundance of precaution and will cover a large amount of product that has not been associated with any illness but been undertaken following discussions with FDA and CDC and reflects Avanti's commitment to public health and safety," the company said in a statement.
Three more illnesses
Avanti Frozen Foods said it expanded the recall after receiving reports of three more people getting salmonella after eating frozen shrimp. It added 26 frozen shrimp products to the recall. A complete list can be found in the FDA's news release. Consumers should check any frozen shrimp products in their freezer against this list.
Salmonella is an organism that can cause serious and sometimes fatal infections in young children, frail or elderly people, and consumers with weakened immune systems. Healthy persons infected with salmonella often have fever, diarrhea, nausea, vomiting, and abdominal pain. 
In some cases, salmonella infections can result in the organism getting into the bloodstream and producing more severe illnesses such as arterial infections, endocarditis, and arthritis.