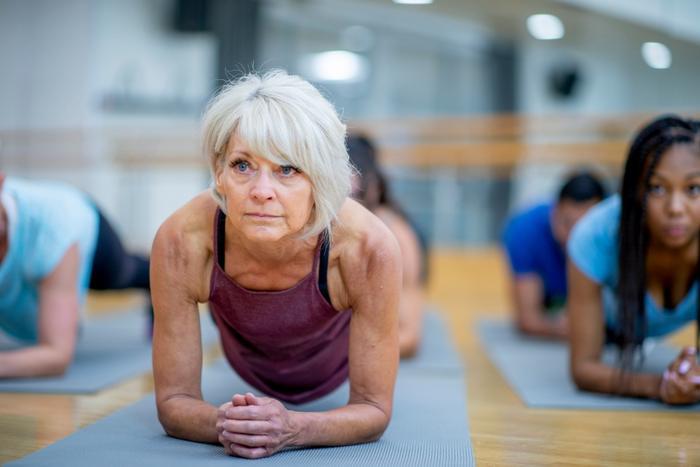 Loneliness is a common worry for older consumers. However, a new study conducted by researchers from Cedars-Sinai Medical Center found that group exercise classes could be a great way for older consumers to fight this problem. 
While the COVID-19 pandemic has made it difficult to host these classes in person, the researchers found that participating in virtual classes has yielded similar benefits. 
"As the demographics of our country shift, more people are living alone than ever before," said researcher Dr. Allison Moser Mays. "The number of adults over the age of 65 in the U.S. is expected to reach more than 70 million by 2030 -- double what it is now. We need sustainable ways to help this burgeoning population thrive as they age, or there will be widespread consequences." 
Staying connected and active
For the study, the researchers followed over 380 participants between the ages of 52 and 104 over the course of nearly two years. The participants enrolled in health and exercise classes offered by Leveraging Exercise to Age in Place (LEAP), which is a program designed to focus on specific areas that are best suited to older consumers' needs. 
The participants were able to consult with health coaches who helped them pick classes and offer general assistance over the course of the study. They also completed questionnaires about their loneliness and social connectedness at the beginning of the study and then again six months in. 
After looking at the results from the participants at the six-month mark, the researchers learned that going to these classes was beneficial for the participants in several ways. Not only did they notice improvements in their balance and coordination, but the participants reported feeling less lonely and more socially connected after starting the classes. 
"These classes had already been shown to reduce the risk of falls in seniors, and this was the first demonstration that they also reduce social isolation, to the best of our knowledge," said Dr. Mays. 
Virtual classes work too
The researchers had been collecting data up until March of this year, when exercise facilities were closed down due to the COVID-19 pandemic. However, many of these classes remained in session online, and 59 participants involved in the study continued taking them virtually. Though the researchers didn't note any significant changes to these participants' loneliness or social connectedness, the sessions proved to be a good way for older consumers to stay active and engaged during the early days of quarantine. 
The researchers hope that these findings inspire communities across the country to use LEAP to their advantage and take steps towards better connecting older consumers. 
"The results of this study are very exciting because we've provided a model that other health systems can easily replicate by integrating evidence-based programs in the community with their organizations," said researcher Dr. Sonja Rosen. "They don't need to reinvent the wheel."