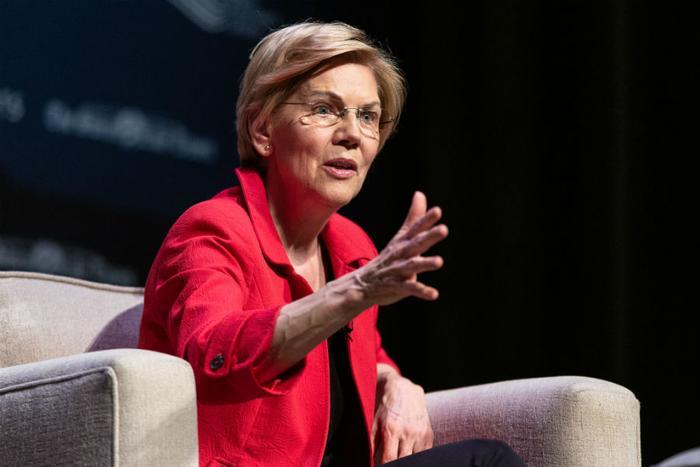 On Monday morning, Sen. Elizabeth Warren (D- Mass.) proposed to eliminate existing loan debt for millions of Americans.
"It's a problem for all of us," she wrote in a post on Medium, adding that student debt is preventing many people from buying a home or starting a business. "It's leading fewer people to start businesses. It's forcing students to drop out of school before getting a degree," she said.
Student debt has soared to more than $1.5 trillion and affects 42 million Americans. The Massachusetts Senator's plan would wipe out $50,000 in debt for each person with a household income of less than $100,000.
One-time cost to the government
Calling the plan "an investment in our future," Warren said the debt cancellation proposal would cost the federal government an estimated $640 billion.
"Experts estimate my debt cancellation plan creates a one-time cost to the government of $640 billion," Warren said. "The Universal Free College program brings the total cost of the program to roughly $1.25 trillion over ten years."
She noted that experts concluded that the plan would help the economy through "consumer-driven economic stimulus, improved credit scores, greater home-buying rates and housing stability, higher college completion rates, and greater business formation."
The Democratic candidate also proposed to eliminate tuition and fees for two- and four-year public college degree programs and called for a $100 billion investment in Pell Grants over the next ten years.
"To allow students to graduate debt-free — especially students from lower-income families — we must expand the funding available to cover non-tuition expenses," Warren said. "In addition to the existing federal higher education funding that can be redirected to cover non-tuition expenses, we should invest an additional $100 billion over the next ten years in Pell Grants — and expand who is eligible for a Grant — to make sure lower-income and middle-class students have a better chance of graduating without debt."
In February, Warren unveiled another policy proposal that would aim to reduce the "painfully high" cost of child care, as well as improve the quality of child care services.
Warren argued that the "lack of access to high-quality, affordable care prevents parents from fully participating in the workforce, holding them back from career and educational opportunities and placing a drag on our entire economy."