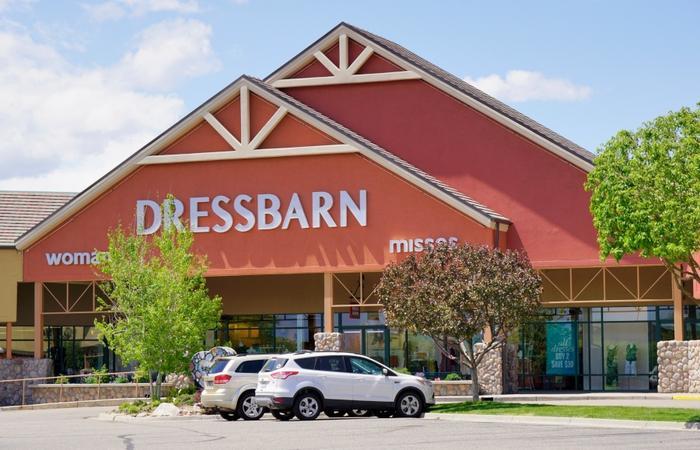 Dressbarn is the latest retail victim, announcing that it is closing all 650 of its women's apparel stores.
Ascena Retail Group, which owns the chain, referred to the move as a "wind-down" of the brand's retail operations with no firm date for the stores to close their doors. Steven Taylor, chief financial officer at Dressbarn, said the decision to close up shop was "difficult but necessary," since the chain has not achieved the required level of profitability.
"During the wind down process, we will continue to provide our customers with the same great experience both in-store and online, offering them even better deals and value," Taylor said. "We will work to assist our associates through the transition and maintain existing relationships with our vendors, suppliers, and other key stakeholders through this process."
Ascena Retail Group also owns the Lane Bryant, Ann Taylor, and Loft brands, which are not affected by the move.
Dressbarn was far ahead of a trend when it opened its first store in 1962, offering affordable  clothing for women to wear to work. Women were entering the workforce in greater numbers at the time, but the surge in women in the workplace was still a decade away.
Accelerating trend
The demise of Dressbarn appears to be part of an accelerating trend in retail. Already this year, more than 6,000 U.S. store locations have closed their doors or announced closings. That's more than the number of closings for all of 2018, a year that saw dozens of Sears stores close.
In February, Payless revealed plans to close all 2,300 of its stores in North America and file for bankruptcy. It joined Toys "R" Us, Sears, Gymboree, Things Remembered, and other once-popular retailers that have all been forced to close their doors as a result of declining sales and changing consumer preferences.
With the trend showing no sign of stopping, some retailers have changed their business plan in an attempt to stimulate growth. For example, Sears -- purchased earlier this year by its former CEO Eddie Lampert -- will operate smaller brick and mortar locations while beefing up its e-commerce channel.
More closings predicted
Last month, analysts at UBS predicted that as many as 75,000 U.S. retail stores would close over the next seven years, mainly because more sales are moving to established online retailers and small niche newcomers who can survive on a small slice of the pie.
The UBS analysts acknowledge that brick and mortar retailers upped their game last year, but they said the pace of productivity will be hard to sustain throughout 2019.
"This will likely lead to an acceleration in physical store closures in the upcoming year," the analysts wrote.