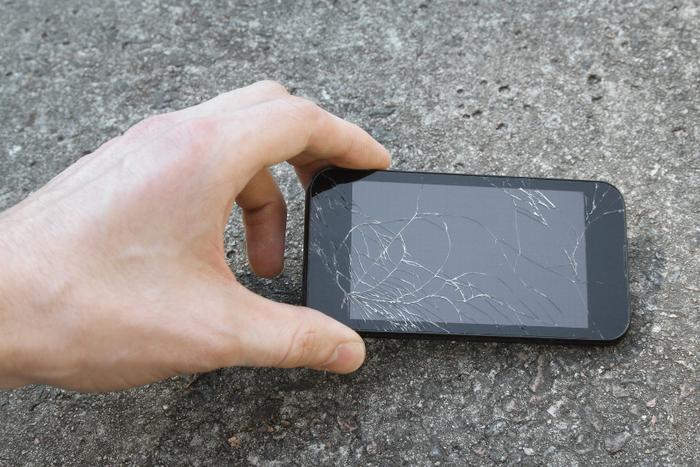 Within days of Apple rolling out its new iPhone 6 and iPhone 6 Plus smartphones, there were storiesabout consumers complaining that the expensive devices could bend while being carried in their pocket.
It's not clear how many phones have been damaged in that way but it's just the latest thing smartphone users are worrying about. And as it turns out, there are plenty of other concerns.
In a recent report ZAGG, which markets various protective products for mobile devices, found that while scratches on the screen or body of the device are the most common form of damage, they are among the least worrying to users.
Losing it still biggest worry
What do smartphone and tablet users worry about most? According to the survey, it's that their device may be lost or stolen.
When it comes to actual damage, consumers are most concerned about dropping their phone or tablet. Users are most worried about cracking or breaking their screen as the result of a mishap.
Half living with damage
In fact, some 48% of smartphone users and 27% of tablet users are currently using a damaged smartphone or tablet. The damage is not severe enough to make the device inoperable and not enough to prompt the user to shell out the money for a new one.
In the survey, more than 50% of users report scratching their screen or case. Thirty-two percent report cracking their screen while 30% have suffered water damage.
Of smartphone users who had damaged a smartphone, almost 38% reported their most recent cause of damage as a drop or fall. One quarter mentioned water or liquid of some kind.
Examples
"I was grocery shopping and my phone fell out of my coat pocket as I was reaching for milk," one consumer told survey-takers.
In some cases, the damage was the obvious result of a consumer using the device where they shouldn't.
"Tried to talk on the phone while getting out of the tub and dropped it in some water," one user admitted.
Other devices fell victim to children.
"I was taking a shower and my young son threw it in the shower," said a clearly exasperated parent.
Just living with it
When a phone or tablet was damaged, nearly half reported using it the way it was, living with the damage. Another 31% said they bought a new phone, with the average replacement cost totaling $143.
This year saw the introduction of a number of waterproof smartphones, significantly reducing the threat of water damage. Digital Trendsrecently rated the best waterproofing qualities of Android phones and came up with what it says is the 10 best.
The new iPhone isn't waterproof but techies who have taken one apart say the rubber gasket that seals the case means the device might be able to withstand a small amount of water – and even a drop – better than earlier versions.