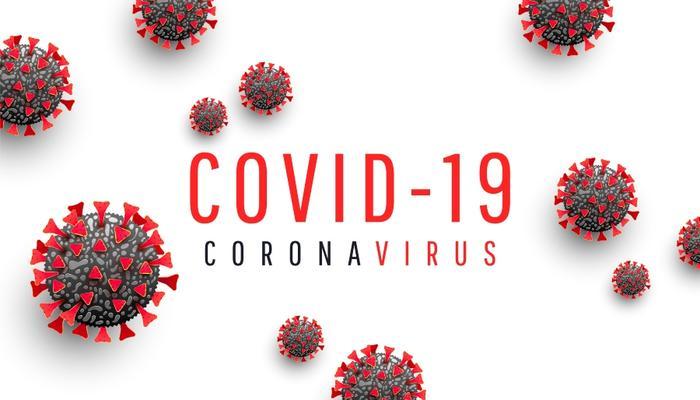 Coronavirus (COVID-19) tally as compiled by Johns Hopkins University. (Previous numbers in parentheses.)
Total U.S. confirmed cases: 672,293 (640,291)
Total U.S. deaths: 33,325 (31,015)
Total global cases:2,188,194 (2,090,110)
Total global deaths: 147,632 (139,469)
U.S. daily death toll sets new record
After setting a record this week for deaths from the coronavirus (COVID-19) in a 24-hour period, the daily death toll doubled to 4,591, according to the running tally administered by Johns Hopkins University.
As grim as that statistic is, it could signal an improvement in conditions in the U.S. Health officials have pointed out that the death toll is a lagging indicator since those who have died likely contracted the virus two to three weeks earlier. A large number of the deaths occurred in a handful of states, including New York, New Jersey, and Michigan.
China's death toll rises as it adds 'overlooked' cases
The Chinese government has upped its official coronavirus death toll to 4,632 -- an increase of nearly 40 percent. The revision was made after the discovery of 1,290 cases in Wuhan that hadn't been counted before. 
The official Chinese news agency reports some patients died at home and therefore never officially entered the system. 
Even with the increase, China's number of cases and deaths remains far below those in the U.S., even though China has a much larger population. China's number of confirmed COVID-19 cases is 83,760, just 12 percent of the cases confirmed in the U.S.
New hope for an effective treatment
A report by a medical news publication says the Gilead drug remdesivir has reportedly shown positive results, leading researchers to hope it might be an effective treatment for the coronavirus.
STAT News reports that a small clinical trial at a Chicago hospital administered the drug to a group of patients exhibiting "severe" COVID-19 symptoms. The patients who received the drug saw a rapid recovery, with fever breaking and upper respiratory issues improving. "Nearly all" patients were discharged in less than a week, according to the publication.
Walmart waives fees for MoneyCard accounts
To help consumers who lack bank accounts get their government stimulus money faster, Walmart is promoting its MoneyCard and is temporarily waiving fees for new accounts. The IRS is sending payments first to people who have direct deposit accounts on file.
"We've waived monthly maintenance fees on the Walmart MoneyCard Reloadable Debit Card from April 10-June 30, encouraging customers to set up direct deposit and receive stimulus funds electronically," Walmart said in a statement. "This offer applies to new MoneyCard customers who deposit $500 or more to their MoneyCard account. It also eliminates the need for individuals to leave their homes to cash or deposit paper checks."
Consumers may open an account online here. After that, they'll need to register the account with the IRS.
Millions of homeowners are in a mortgage forbearance program
As of Thursday, more than 2.9 million homeowners – 5.5 percent of all mortgages – have entered into COVID-19 mortgage forbearance plans. That allows the homeowners to put off paying the principal and interest on the loan for as long as a year. The payments are then added to the end of the loan's term.
Those figures were compiled by Black Knight, a mortgage data analytics firm. The company says the numbers show $651 billion in unpaid principal and includes 4.9 percent of all GSE-backed loans and 7.6 percent of FHA/VA loans.
Around the nation
Florida: Attorney General Ashley Moody has issued a Consumer Alert warning residents about an increase in COVID-19 related robocalls. Moody says it may be harder to ignore unknown numbers because many people are working from home. "Floridians need to be on high alert to guard against scams—especially robocalls claiming to offer COVID-19 related products or benefits," she said.

South Carolina: Attorney General Alan Wilson is concerned that federal stimulus payments that went out this week could lead to financial exploitation of vulnerable citizens, particularly seniors. "Many vulnerable adults have family members or someone else handling their money for them, and this additional stimulus money will be a temptation for some," he said.

Vermont: The Department of Liquor and Lottery reported a huge increase in alcohol sales in March during the early days of the coronavirus quarantine. Liquor sales increased by 14 percent. In addition, consumers went for cheaper brands instead of the artisanal spirits they previously favored.