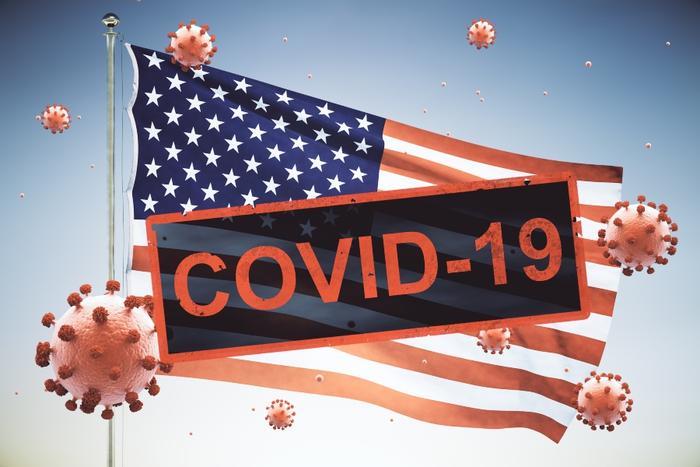 Coronavirus (COVID-19) tally as compiled by Johns Hopkins University. (Previous numbers in parentheses.)
Total U.S. confirmed cases: 1,583,561 (1,555,537)
Total U.S. deaths: 95,052 (93,606)
Total global cases: 5,154,152 (5,034,458)
Total global deaths: 335,063 (329,186)
Fauci sounding hopeful about a vaccine
Dr. Anthony Fauci, a key member of the White House coronavirus (COVID-19) task force, is still hopeful that there could be a vaccine available by the end of the year. In an interview with NPR, Fauci -- who heads the National Institute for Allergy and Infectious Diseases (NIAID) -- said the schedule appears to still be intact.
"I think it is conceivable, if we don't run into things that are, as they say, unanticipated setbacks, that we could have a vaccine that we could be beginning to deploy at the end of this calendar year, December 2020, or into January, 2021," he said.
There are a number of vaccine candidates in development. One being developed by Moderna and NIAID is currently in a clinical trial to determine its effectiveness.
Biden promises free vaccine
Presumptive Democratic presidential nominee Joe Biden says he will make sure any vaccine against COVID-19 is available to everyone at no charge if he is elected as president.
Interviewed on CNBC this morning, Biden also said any economic recovery from the virus-caused disruption is a long way off. He criticized the 2017 tax cut and said he would push for its repeal if he gained the White House.
Trump orders flags at half-staff
President Trump today ordered American flags to be flown at half-staff through the Memorial Day weekend to honor those who have died from the coronavirus. The U.S. death toll may reach 100,000 by the middle of next week. It currently sits at just over 95,000.
"I will be lowering the flags on all Federal Buildings and National Monuments to half-staff over the next three days in memory of the Americans we have lost to the Coronavirus," Trump said today on Twitter.
Flags will be lowered from Friday through sundown on Sunday. Trump said flags will be lowered again on Monday -- Memorial Day -- to honor military personnel who died in uniform.
570 cases at poultry processing plant
Tyson Foods has announced that 570 employees at its chicken processing facility in Wilkes County, N.C., tested positive for the coronavirus. That's roughly 25 percent of the plant's workforce.
The company said the 570 employees tested positive for COVID-19, but the majority of those workers did not display any symptoms of the virus.
The outbreak underscores the difficulties that meat processing plants have had in keeping their workforce healthy. The Tyson plant is getting back to full operations after large sections were closed for deep cleaning. Many employees have been off the job because of quarantines.
Florida appears ready to reopen theme parks
Officials in Florida are reviewing plans to reopen theme parks in the state that were closed as part of efforts to prevent the spread of the coronavirus. Legoland in Winter Park and Universal may be the first two parks to get the green light. Both are awaiting Gov. Ron DeSantis' review of their plans
Under the plans, employees and guests will get temperature checks on arrival, and anyone with a temperature of more than 100.4 degrees Fahrenheit won't be admitted. Universal is already using that system at its shopping and restaurant complex, which recently reopened.
"Our guests have been very supportive of the process," said Universal's John Sprouls. "We're not hearing a lot of complaints about that or the masks." 
Around the nation
Ohio: State officials said today that Ohio's unemployment rate nearly tripled in April, rising to nearly 17 percent. The economic shutdown caused by the virus cost the state an estimated 823,700 jobs last month.

New Jersey: The political tensions over the continuing economic shutdown have reached a new level in New Jersey. The state Republican Committee has sued Gov. Phil Murphy, alleging his shutdown order is unconstitutional and discriminatory.

Iowa: The state's one-day death toll hit a new high of 20 on Thursday. Gov. Kim Reynolds says that's not a reason to push back her plans to reopen the state. Restaurants and stores were allowed to open last week. Starting today, movie theaters and museums can reopen.