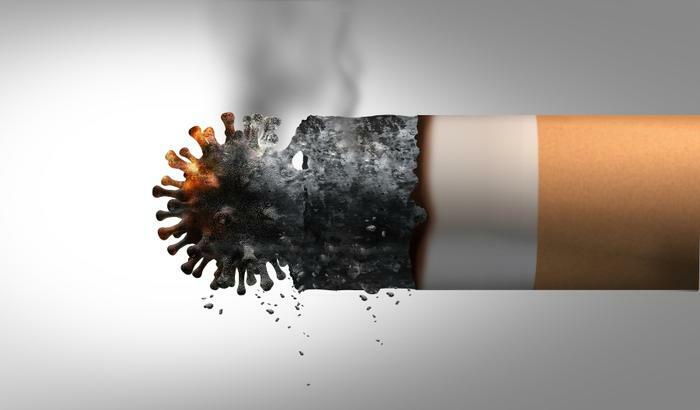 While recent studies have explored consumers' habits related to substance use during the COVID-19 pandemic, a new study conducted by researchers from the American Cancer Society looked closely at smokers. Their report showed that rates of consumers quitting smoking dropped over the course of the pandemic and remained low for over a year. 
"Smoking cessation is an urgent public health priority given that smoking is associated with an increased risk of severe COVID-19 outcomes and at least 12 cancers," said researcher Dr. Priti Bandi. "It is essential to re-engage persons who smoke in serious attempts to quit smoking, considering a typical smoker tries to quit on average six times before being successful." 
Consumers' health is at stake
For the study, the researchers analyzed data from nearly 800,000 people enrolled in the Behavioral Risk Factor Surveillance System study from 2011 through 2020. They also looked at retail records from 2017 through 2020 that tracked purchases of nicotine replacement therapy (NRT) from over 30 states across the country. 
While the research spanned nearly a decade, 2020 marked the first year that attempts to quit smoking dropped. In 2011, 65.2% of American smokers attempted to quit; by 2020, that number dropped to 63.2%. These decreases remained steady throughout the pandemic. 
Similarly, NRT sales dropped over the course of the study. Experts found that purchases were as much as 13% lower in 31 states across the country when compared to national sales projections. 
The researchers also found that certain factors made it less likely for consumers to quit smoking. Consumers with lower education levels, those with comorbidities, middle-aged people, and Black consumers were all found to be the least likely to attempt to stop smoking over the course of the pandemic. The researchers believe the stressors related to COVID-19 may have come into play here. 
"These results remind us how critical it is for clinicians and health care systems to support persons who smoke with evidence-based quitting strategies," said researcher Dr. William Dahut. 
Moving forward, the team hopes more work is done to encourage consumers across the country to quit smoking to promote the best health outcomes. 
"Tobacco is the number one, preventable cause of cancer and is responsible for up to one-third of all cancer deaths," said researcher Lisa Lacasse. "We know quitting tobacco isn't easy, so we must do everything in our power to ensure individuals trying to quit have access to the cessation services they need."