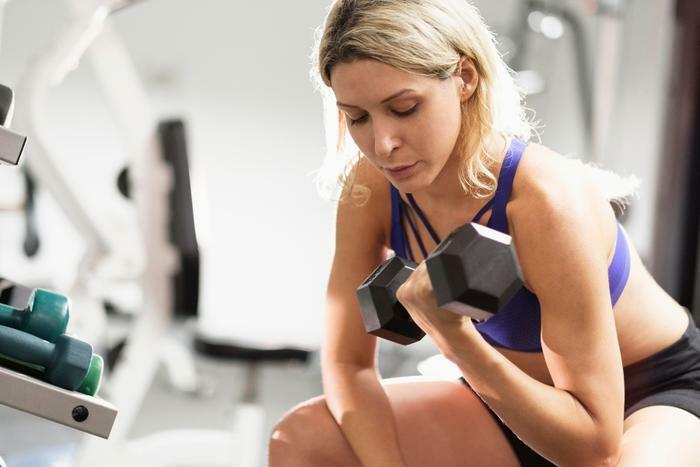 A new study conducted by researchers from Edith Cowan University is shedding light on an important exercise topic. Their findings showed that consumers who consistently exercise for shorter periods of time may reap more health benefits than consumers who do longer workouts less frequently. 
"If you're just going to the gym once a week, it's not as effective as doing a little bit of exercise every day at home," said researcher Ken Nosaka. "This research, together with our previous study, suggests the importance of accumulating a small amount of exercise a week, then just spending hours exercising once a week. 
Getting consistent with exercise
The researchers had 36 young adults involved in the study. They were broken up into three groups to do different variations of bicep curls. One group did just six muscle contractions one day a week, a second group did six muscle contractions five times per week, and the third group did 30 muscle contractions one day per week. When they did the exercise, the participants were hooked up to a machine that measures muscle strength and thickness. 
The participants who did six muscle contractions five days a week ultimately had the greatest health outcomes. The researchers found that these participants increased their muscle strength by 10% and their muscle thickness by about 6%. Participants who did all 30 muscle contractions in one day improved their muscle thickness by just under 6%, but their muscle strength stayed the same. The group who did six muscle contractions once a week showed no improvements in muscle strength or thickness. 
"People think they have to do a lengthy session of resistance training in the gym, but that's not the case," Nosaka said. "Just lowering a heavy dumbbell slowly once or six times a day is enough. We only used the bicep curl exercise in this study, but we believe this would be the case for other muscles also, at least to some extent." 
Though these findings highlight the importance of consumers being consistent with their workouts, the researchers also explained that taking rest days can be just as important. 
"Muscle adaptations occur when we are resting; if someone was able to somehow train 24 hours a day, there would actually be no improvement at all," Nosaka said. "Muscles need to rest to improve their strength and their muscle mass, but muscles appear to be stimulated more frequently. 
"If someone's sick and can't exercise for a week, that's fine, but it is better to just return to regular exercise routine when you're feeling better."