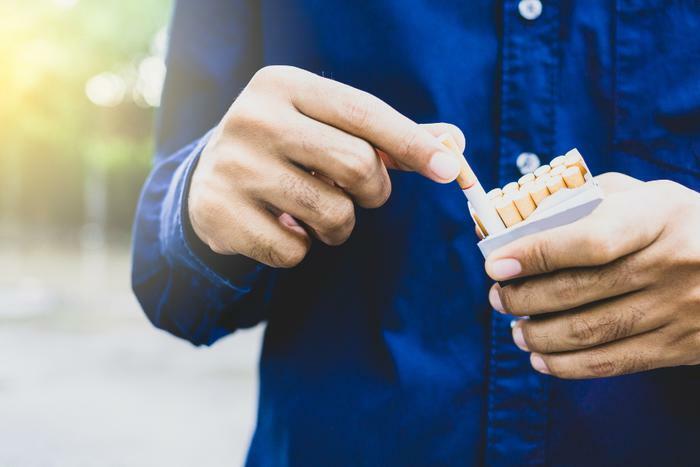 The White House is considering requirements that would force tobacco companies to reduce the nicotine in all cigarettes sold in the U.S. to a level that is no longer addictive, according to a report by the Wall Street Journal. 
This initiative isn't only coming into play because of the start of the Biden administration. The FDA's Comprehensive Plan for Tobacco and Nicotine Regulation was originally crafted on President Donald Trump's watch. The agency determined that lowering nicotine in cigarettes to a minimally or nonaddictive level could decrease the chances that future generations become addicted to cigarettes. It might also make it easier for currently addicted smokers to quit.
Trying to strike a balance
When the FDA first proposed the plan, it said the goal was to find a reasonable middle ground between regulation and encouraging tobacco companies to develop "innovative tobacco products" that carry a lower health risk than cigarettes.
The agency is also considering a ban on menthol cigarettes as part of its goal to curb smoking rates among young people. A 2013 report on the health impact of menthol cigarettes maintained that tobacco companies used flavors to reduce the harshness of their products to make them more appealing to new smokers, almost all of whom are under age 18.
Dr. Scott Gottlieb, who served as FDA commissioner under Trump and pursued a nicotine reduction and menthol ban when he was in office, contended that these measures could save 5.6 million lives. But after Gottlieb left the agency, the FDA shelved the proposal. 
If it happens, the U.S. won't be alone in this change. Last week, New Zealand proposed sharply reducing nicotine levels in cigarettes as part of its goal of being smoke-free by 2025.
"Any action that the FDA takes must be based on science and evidence and must consider the real-world consequences of such actions, including the growth of an illicit market and the impact on hundreds of thousands of jobs from the farm to local stores across the country," an Altria spokesman told the WSJ.
A spokeswoman for Reynolds American Inc. -- maker of Camel and Newport cigarettes -- said that the scientific case for nicotine reduction is inconclusive and that "there are better tools for improving public health."