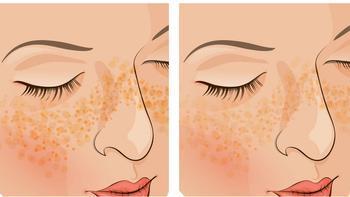 Just about everyone knows mercury is a dangerous substance that should be avoided but few people realize how common it is in skin creams and other cosmetics, especially those targeted to Latino, Asian, African-American and Middle Eastern consumers.
Many skin creams, soaps and lotions that advertise themselves as "anti-aging" or "skin lightening" contain mercury. Check the label for words including "mercurous chloride," "calomel," "mercuric," "mercurio," or "mercury." All indicate the presence of mercury and mean you should stop using the product immediately, the U.S. Food and Drug Administration (FDA) warns.
If the ingredients aren't listed and there is no product label, don't assume it's fine. Federal law requires that ingredients be listed on the label of any cosmetic or nonprescription drug, so do not use a product that doesn't have a label. In addition, don't use drugs or cosmetics labeled in languages other than English unless English labeling is also provided, FDA advises. That's also a sign that the product may be marketed illegally.
Jason Humbert of FDA's Office of Regulatory Affairs says these products usually are manufactured abroad and sold illegally in the United States, often in shops catering to ethnic communities. They are also sold online.
"Even though these products are often promoted as cosmetics, they also may be unapproved new drugs under the law," says Linda Katz, M.D., director of FDA's Office of Cosmetics and Colors. FDA does not allow mercury in drugs or in cosmetics, except under very specific conditions where there are no other safe and effective preservatives available – conditions that these products do not meet.
Exposure to mercury can have serious health consequences -- both for those using products that contain mercury and for those around them.
"Your family might breathe mercury vapors released from these products. Your children might touch washcloths or towels that are contaminated with mercury. It could be as simple as touching someone's cheek or face," said Dr. Arthur Simone, an FDA senior medical advisor.
Pregnant women, nursing babies and young children are especially vulnerable to mercury toxicity, Simone adds.