American tourists are flocking to visit Ireland and Northern Ireland in record numbers to enjoy the area's magnificent scenery, history, and strong cultural ties with the U.S.
Irish tourism officials began 2017 with a major promotional campaign in the U.S., hoping to produce another record-breaking year. Last year, about 1.6 million tourists from the U.S. and Canada took trips to the island, a 13% increase over 2015.
Fans of the TV series "Game of Thrones" might have something to do with this increase, particularly in Northern Ireland, which provides many of the cinematic backdrops to the beloved show.
Travelers can visit Tollymore Forest, a 1,600 acre state park featured extensively in season one of the series. Or they can visit Ballintoy, a village on the coast of County Antrim, which figured prominently in season two.
Among the most popular "Game of Thrones" destinations is The Dark Hedges, an avenue of beech trees planted by the Stuart family in the 18th century. Even without its "Game of Thrones" tie-in, it is one of the most popular tourist attractions in Northern Ireland, according to the Belfast Telegraph.
There are many other reasons to visit Northern Ireland, which remains part of the United Kingdom. Belfast, the largest city, is rich in history and culture and, according to The New York Times, possesses a "vibrant restaurant scene."
Dublin
Most visitors to Ireland include a visit to Dublin, its capital and largest city. In 2016, popular travel site Lonely Planet placed Dublin on its list of top 10 world cities to visit, largely for its mix of old and new, and its spirit of hospitality.
The official Irish tourism website suggests visitors wanting to interact with locals should head for one of the city's pubs for a pint and friendly conversation. Among its recommendations are Brazen Head, one of the city's oldest pubs, and J.W. Sweetman's.
Dublin Castle is another major tourist attraction, a medieval fortress whose modern structure dates back to the 18th century. It served as the seat of British government on the island until it was transferred to the independent Irish government in 1922.
For a small country, Ireland has large public parks, and one of its largest is another popular Dublin destination. Phoenix Park, on the west side of the city, encompasses about 1,750 acres and is one of the largest enclosed recreational areas in urban Europe. A herd of wild deer, whose ancestors extend back to the 17th century, roam freely through the park.
This brief video clip provides a glimpse of some of the sights tourists can find in Ireland's capital.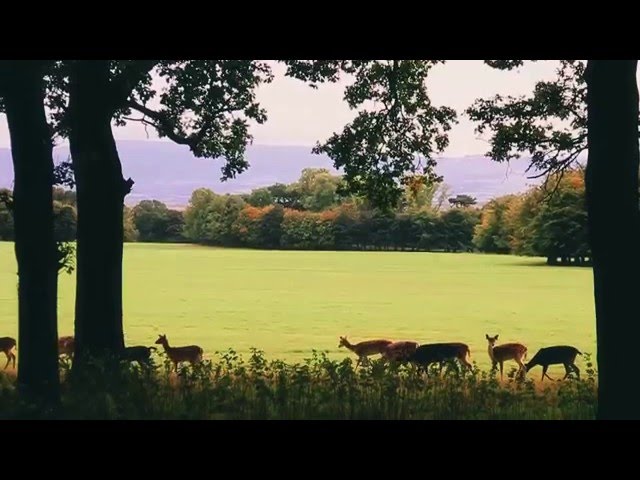 Cliffs of Moher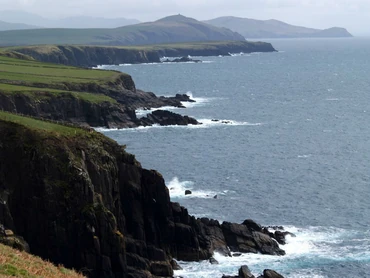 The Cliffs of Moher are probably Ireland's most-visited tourist location. The attraction is so popular that you need to get tickets, and the visitor center closes periodically to prevent overcrowding. A visit after 4 p.m. is recommended to ensure you get in.
The Dingle Peninsula in County Kerry contains evidence of prehistoric man, including a collection of drystone beehive huts. The region also has remnants of ancient forts and stone monuments.
"I loved the prehistoric stuff, which has been well-preserved and is just there to be seen," said Gary Guthrie of Louisville, Ky., a two-time visitor to Ireland. "I like how they don't try to monetize everything. You can see a lot of cool stuff without buying a ticket or being asked for a donation."
Cheap airfare makes getting to Ireland from the U.S. a lot more economical. Kayak.com shows Norwegian Air and WOW airlines among the cheapest flights, most departing from New York area airports or Boston's Logan International.
The island has three major airports -- Dublin Airport, Shannon Airport, and Belfast International, in Northern Ireland, all with many direct flights from the U.S. and Canada.