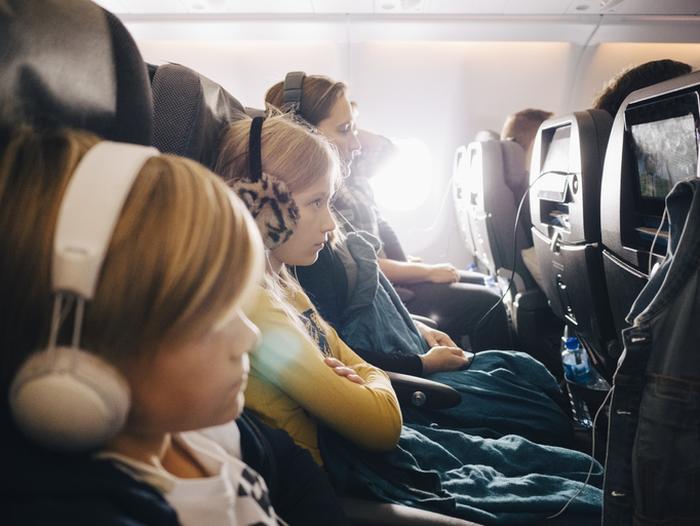 No more will your family be broken up and forced to sit here and there on three of the country's major airlines. After United Airlines announced that it is rolling out a new family seating plan, American and Frontier have joined in, all preaching to the choir of travelers who've been grumbling about that issue for decades and are now all offering free group seating for families.
And, in a salute to President Biden's war against junk fees, all three are offering this perk to even basic economy ticket holders free of charge.
"It's almost certain we'll see the other full-service airlines follow suit soon and perhaps the budget airlines as well," Scott Keyes of Going.com told ConsumerAffairs. "This is a similar dynamic to a few years ago when United was the first to permanently get rid of change fees, and all other full-service carriers quickly did so too."
U.S. Department of Transportation Secretary Pete Buttigieg tweeted out his attaboy, saying that next week his agency will begin publishing a family seating dashboard to show which airlines guarantee families can sit together for free.
Each airline has a slightly different version of the plan
Each of the airlines has its own variation on the family seating idea. For example, United's feature is for families traveling with children under 12 but Frontier's is for families with children under 14 and American's is for children under age 15.
United: United said its new policy was made possible by the company's development of a new seat map feature that will dynamically find available adjacent seats when someone is booking their flight online. The online seat engine first reviews all available free Economy seats and then opens complimentary upgrades to available Preferred Seats, if needed.
Frontier: As for Frontier, the company said that at least one parent would automatically be seated with any children under 14. In Frontier's process, the airline automatically assigns seats based on family members' ages before the check-in window opens. However, if someone wants specific seats, Frontier said those would be available for a fee. Nothing like United's complimentary seating upgrade was mentioned, either. 
American: American's seating tech appears similar to the others, but its plan comes with some caveats. According to the airline's customer service plan, fliers will have to agree to these terms: 
Everyone is booked in the same reservation

Adjacent seats are available in the same class of service your child is ticketed at the time of booking

You choose seats for the entire reservation or skip seats for the entire reservation (if you choose Basic Economy, then skip choosing seats for the entire reservation)

You don't make a change to your seat assignments once they're assigned to you

The plane's seat layout allows it based on the number of children in your reservation

The original flight isn't switched to a smaller aircraft
"If these conditions aren't met, we will still try to seat children adjacent to an accompanying adult," American's plan stated.