Every parent has to deal with a few universal problems, and one of them involves storage. Over the years, your children's toys accumulate and leave you wondering where to put them all! To help you find a few solutions, check out some of our top picks for chic storage.
1. A cushioned storage bench to stow away toys
Our first pick for you covers two issues at once. A cushioned storage bench gives you a place to rest while providing a few storage containers below. You can use this in your entryway, by your couches or even at the foot of a bed. It's a simple yet comfortable design that has plenty of storage space.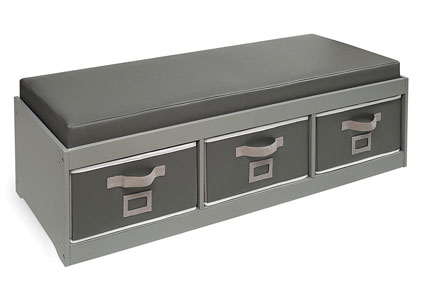 Removable bins
Faux leather bench
2. A book rack that tidies up and shows off your books
Books are a staple in any home with children, but storing your books can quickly become a problem. A great solution to this problem is a book rack! Book racks neatly fit into any room of your home, and you can even tuck some designs away when not in use.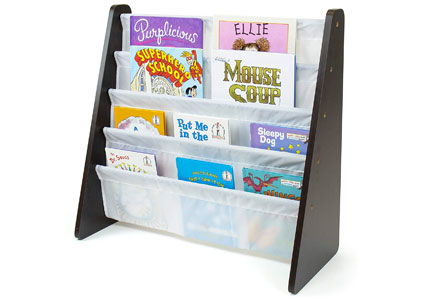 See books at a glance
Toddler-sized
3. A toy hammock that's whimsical and functional
Younger children tend to get a lot of stuffed animals from family and friends. A neat way to store it is with a mesh toy hammock. It fits with most decors, and all you need to do is hook the hardware to the wall. Most expand several feet, allowing for plenty of storage.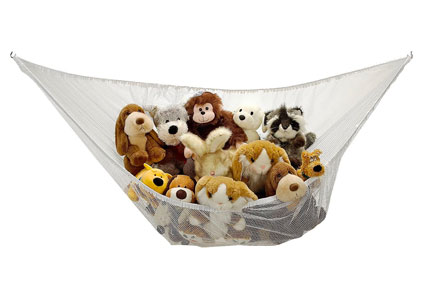 Bullet feature
Hook hardware included
4. Floating shelves add class and look great
If you need extra room for toys, then floating shelves are an excellent option. These multipurpose shelves are easily mounted on any wall and store smaller toys your children have scattered throughout the house.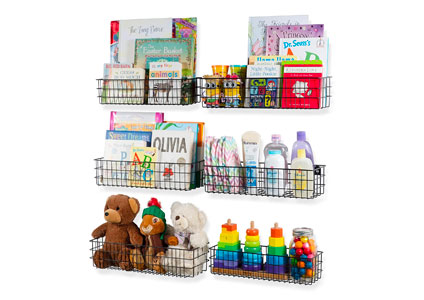 Great for organizing & displays
Installation tools included
5. An open toy storage organizer is simple yet elegant
Bins are a quick and easy solution for a kid's room or playroom. You can even remove them and allow your child to help put their toys away. Additionally, they provide your child with a visual of what toys they have so they do not have to dig into a box. We recommend getting plastic units as they are easier to clean.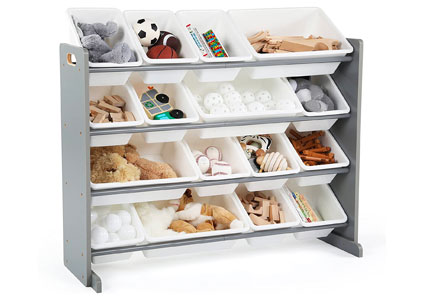 Removable bins
Easy to clean
6. A classic toy box you can't go wrong with
If you prefer your child's toys to be out of sight, then a toy box is for you. Store all of their toys in this box, and then all you need to do is close the lid. The items will be out of sight, and the toy box will be able to function as an additional chair for their room.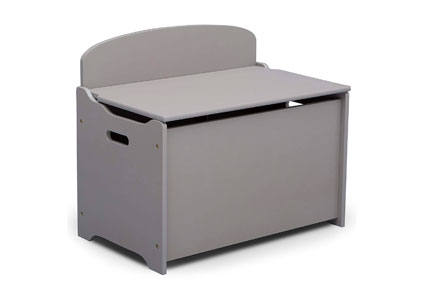 Slow-closing lid to prevent slams
Sturdy wood construction
With some of these stylish organization solutions, you can have a tidy home in no time. While you're busy organizing, check out these nifty products for a pristine pantry and our sensational drawer organizers for more great storage ideas.