One of the most used yet overlooked places needing a clean sweep is probably your pantry. Whether your pantry is big or small, these 5 items can help you go from chaos to tranquility in no time.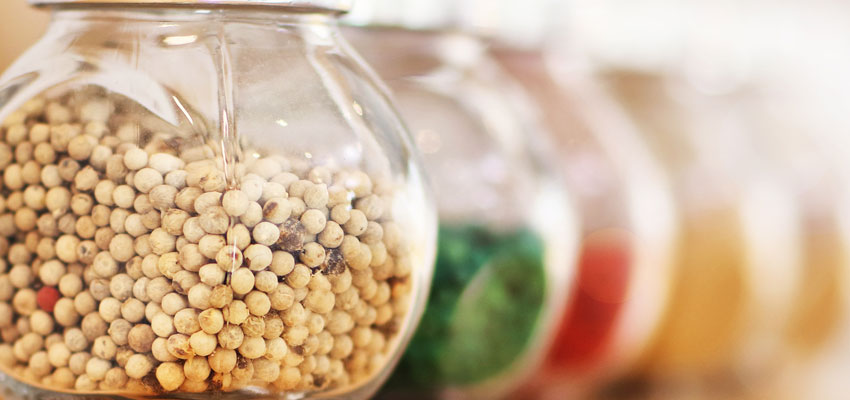 1. Clear container sets
How many times have you gone into your pantry to grab an empty box? This drives all of us crazy! By putting all your cereals, crackers, spaghetti and other dry goods into clear containers, you can ease this issue. Not only will you be able to see exactly how much you have left, but it will also always be fresh due to the airtight seals.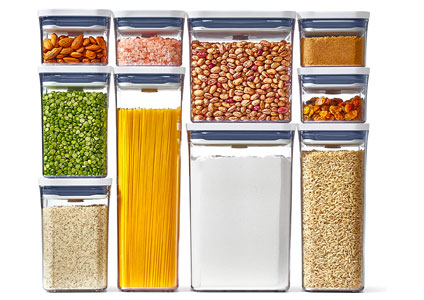 10-piece container set
Airtight seal for freshness
2. Can rack organizers
Canned goods vary from big to small, but most people tend to keep their cans bundled in one spot. The issue with this situation is that it is hard to find what you need, especially those cans way in the back. A stackable can rack organizer solves this problem. With the organizer, the can you need is easily found while freeing up a lot of space in your pantry.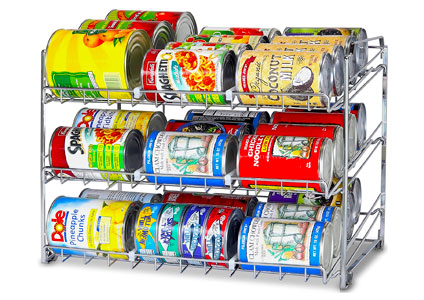 Stackable
No hardware required
3. Wall or door rack
If your pantry is pretty full and you wish you had more space, a wall or door rack is perfect for you. The door racks fit right over most doors, and the wall unit is mounted to the wall to give you more room and easy access to items. You can even reposition the baskets to fit your taller and smaller goods.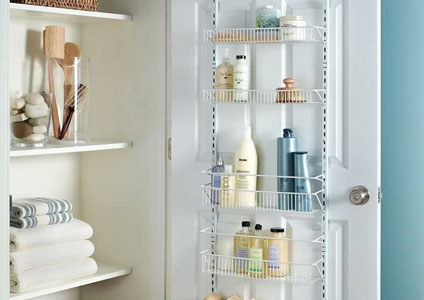 Over-the-door option available
Hardware included
4. Tiered racks
Another option to make more space in any pantry is to purchase "stadium racks," also known as tiered racks. They create more storage space, better access to items and are durable and easy to clean. There are numerous options of tier racks — ranging from spice stadium racks to standard stadium racks — that provide you the best choice for your needs.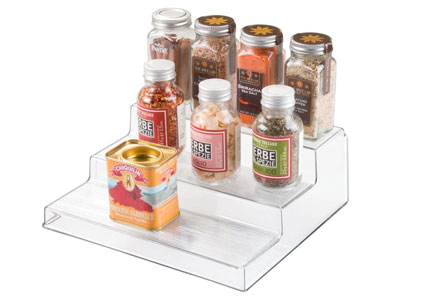 Perfect for spices
Durable plastic build
5. Shelf organizer
Another option for your pantry is a shelf organizer. These raised, stackable shelves are expandable and adjust to the exact width you need. You can even stack them on top of themselves to create more space for storage in your pantry!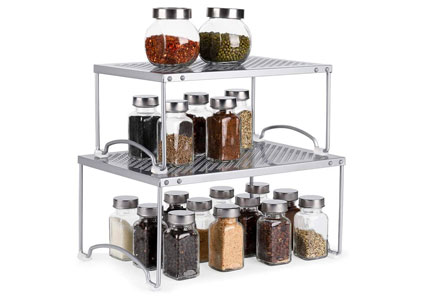 Stackable and expandable
Good for pantries and cupboards
Staying organized in your pantry can make your kitchen cleaner and stop your cooking experience from being a mad dash for ingredients. However, now that you have your pantry organized, it's time to organize your drawers.