Best Pest Control in Denver, CO

Written by
Denver is known for its beautiful landscapes, fresh air and world-class entertainment. However, the Mile High City can't escape the pest control problems facing any other major metropolitan area. Luckily, if you're living with cockroaches, mice, bedbugs or unexpected wildlife, there's a local pest control company that can help.
Why trust ConsumerAffairs?
Our recommendations are based on what reviewers say.
4,245,529 reviews on ConsumerAffairs are verified.
We require contact information to ensure our reviewers are real.
We use intelligent software that helps us maintain the integrity of reviews.
Our moderators read all reviews to verify quality and helpfulness.
Top 12 Denver Pest Control Companies

Read 12,068 Reviews

Provides standard pest control services for over a dozen types of insects and rodents, with optional add-ons available. One-time services cost $150 to $200; ongoing treatment costs $60 to $80 per month. Locations across the U.S.

Read Author Review

Offers free estimates for eliminating rodents, roaches, ants, stinging insects, bed bugs, spiders, centipedes and more. Same-day and emergency services available.

Chat with a ConsumerAffairs decision guide

Live agent
Read Author Review

Provides high-quality pest control solutions for ants, rodents, spiders, stinging insects, roaches and other insects throughout the state of Colorado. Technicians customize services based on clients' needs.

Chat with a ConsumerAffairs decision guide

Live agent
Read Author Review

Provides complete pest and wildlife services with free estimates. Exterminators experienced in controlling bugs, roaches, rodents, fleas, squirrels, termites and other pests that often invade Denver homes and businesses.

Chat with a ConsumerAffairs decision guide

Live agent
Read Author Review

Specializes in general pest control for homes and businesses, plus eco-friendly treatments for ant, cockroach, flea, mosquito and spider extermination.

Chat with a ConsumerAffairs decision guide

Live agent
Read Author Review

Eliminates bees and other common pests, including wasp, yellow jackets, bees flies, mosquitoes, June bugs, bed bugs, cockroaches, rats, mice, ants, box elder bugs, yellow sac spiders, black widows and wolf spiders.

Chat with a ConsumerAffairs decision guide

Live agent
Read Author Review

Provides general pest control services for residential, commercial, industrial and public properties, plus wildlife control and exclusion, vole control services and bird control services.

Chat with a ConsumerAffairs decision guide

Live agent
Read Author Review

Offers safe and affordable insect extermination and rodent or vermin control for homes and businesses in Colorado. Products and procedures are eco-friendly and pet-safe.

Chat with a ConsumerAffairs decision guide

Live agent
Read Author Review

Offers residential, commercial and public pest control services as well as multi-family housing solutions and environmentally friendly services for bed bugs, birds, wildlife or vole control.

Chat with a ConsumerAffairs decision guide

Live agent
Read Author Review

Specializes in residential wildlife removal services for rodents, raccoons, squirrels, skunks and pigeons with humane trapping techniques. Property repair service also available.

Chat with a ConsumerAffairs decision guide

Live agent
Read Author Review

Specializes in personalized pest control solutions in the Denver metro region. The company also provides wildlife removal services for bats, squirrels and raccoons, as well as services to repair animal damage.

Chat with a ConsumerAffairs decision guide

Live agent
Read Author Review

Provides general pest control solutions, bed bug treatments and rodent control. Emergency assistance is available and services are guaranteed.

Chat with a ConsumerAffairs decision guide

Live agent

About Denver pests
Although most spiders aren't likely to cause problems, mice, cockroaches and mosquitoes spread disease. Pay attention to the pests in your area, and learn what might be common in your neighborhood so you're prepared. Pests in Denver:
Cockroaches
Mosquitoes
Hornets
Bees
Wasps
Yellowjackets
Mice
Rats
Squirrels
Prairie voles
Cockroaches are found in moist environments near lakes or areas with groundwater and pools. They are also located in areas with lots of waste like kitchens, basements, or bathrooms. Neighborhoods with cockroaches are usually those close to water or very saturated with many people per square mile such as Capitol Hill, Sloan's Lake, Congress Park, City Park, Washington Park, South Broadway or Baker. Cockroaches pose health risks such as higher rates of asthma and food poisoning like salmonella and dysentery.
Mosquitoes are also common in neighborhoods close to waterways or wetland areas like South Platte, Englewood, Washington Park and Chatfield and Cherry Creek Reservoirs. They're more common during dusk or dawn and are known to cause West Nile Virus. Mosquitoes often breed in birdbaths, rain gutters, kiddie pools and places that collect rainwater. Mosquitoes can cause heartworm and the Zika Virus.
In Colorado, the stinging pests like hornets, bees, European paper wasps, and Western yellowjackets usually hide under eaves, porches and roof siding. Yellowjackets are drawn to food while wasps don't usually sting unless their nests are bothered. Wasps and yellow jackets cause allergic reactions and asphyxiation for those with allergies. 
Rodents can carry diseases that threaten everyone like hantavirus, leptospirosis, typhus fever and meningitis. Mice, squirrels, prairie voles, rats, and other rodents chew through electrical wiring/cables and cause fires or other structural damage. Rodents often ruin HVAC systems, entryways and insulation.
Pest control is essential, and integrated pest management can improve the value of your home and quality of life. Denver residents should consider hiring preventive pest control when needed. They should also remove nuisances that can cause public health issues, danger, or affect your home's happiness.
Denver pest control FAQ
How much do Denver pest control companies charge?

The cost of pest control in Denver depends on the magnitude of the problem, size and type of pest, and treatment solution needed. One-time treatments can cost $500, while preventive measures can be $1,000. Extermination can be double but removing one squirrel isn't the same as removing a family of raccoons. Call for quotes.
What Colorado spiders are poisonous?

Spiders are rarely dangerous and benefit flowers, plants, and gardens by removing insects and predators from foliage. A few spiders in Colorado can hurt humans but only do so when their web is threatened. Coloradans should become familiar with the Latrodectus species and wear gloves while gardening or working with dirt. Although uncommon, these spiders can cause asphyxiation and allergic reactions. Not many spiders in the United States are poisonous. Colorado is no different, and people should know how to identify the black recluse and black widows.
Where do roaches lay eggs?

Roaches lay eggs in moist, dark places.
What do roach eggs look like?

Cockroach eggs hold 10-20 eggs and are the shape and size of a dark reddish-brown bean.
Do cockroaches spread disease?

Yes. Cockroaches' environments breed bacteria, viruses and allergens. They do spread disease, and it's crucial to remove them if they are in your home because they breed rapidly.
What attracts earwigs?

Dark, cool, moist environments and white light attract earwigs. They prefer plants like marigolds, hosta and petunias, and are attracted to wet cardboard or newspaper. Earwigs aren't a health concern, but they are a nuisance in the home and sometimes pinch humans when threatened. Earwigs aren't usually in Colorado outside of the summer months.
Thank you, you have successfully subscribed to our newsletter!
Denver pest control company information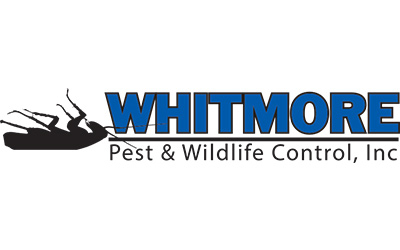 Whitmore Pest Control offers one-time pest removal, or ongoing pest maintenance and prevention. The family-owned company provides multi-point pest control management solutions for spiders, ants, bees, wasps, bed bugs, cockroaches, mice, rats and more. They offer an initial quote via their website or phone call and have positive reviews online.
Service areas: Denver and surrounding areas, including Arvada, Aurora, Broomfield, Castle Pines, Castle Rock, Centennial, Cherry Hills Village, Englewood, Federal Heights, Franktown, Golden, Greenwood, Highlands Ranch, Lakewood, Larkspur, Littleton, Lone Tree, Morrison, Northglenn, Parker, Perry Park, Roxborough, Sedalia, Thornton, Westminster and Wheat Ridge
Address: 3911 Norwood Dr. Unit L, Littleton, CO 80135
Phone number: 303-683-9283
Hours: Mon - Fri: 8am - 5pm
Website: www.whitmorepestcontrol.com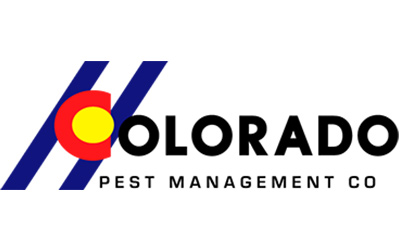 Colorado Pest Management Company is veteran owned and offers free estimates for pest control services. Colorado Pest Management also uses integrated pest management programs which uses a multi-pronged approach, is eco-friendly and kid-safe. The company is bonded and insured and has experience with many types of animal species that are a nuisance in the Colorado environment.
Service areas: Colorado
Address: 355 Inverness Dr. South, Suite C Englewood, CO 80112
Phone number: 303-706-9616
Hours: Mon - Fri: 8am - 5pm; Sat - Sun: by appointment only
Website: www.coloradopestmanagement.com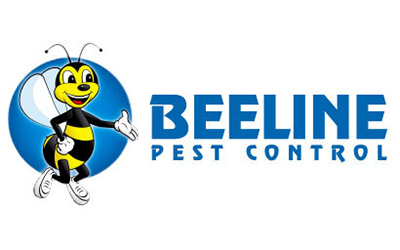 Bee Line Pest Control provides free quotes for residential or commercial problems. The company offers one-time treatment options and quarterly maintenance prevention programs with a 90-day guarantee. Bee Line also specializes in termite, bugs, and mice control and uses safe, eco-friendly options. The company is bonded, licensed and insured.
Service areas: Denver, Littleton, Aurora, Colorado Springs, Lakewood, Centennial, Arvada, Westminster, Thornton and Englewood
Address: 525 E 70th Ave Unit 1W Denver, CO 80229
Phone number: 720-863-6676
Hours: Mon - Fri: 8am - 5pm; Sat: 8 am - 12 pm
Website: www.beelinepestcontroldenver.com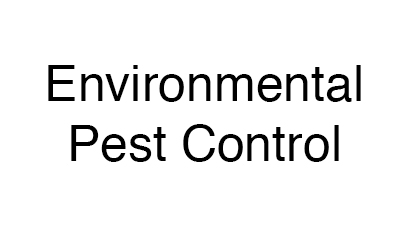 Environmental Pest Control offers free initial quotes with its specialists and provides services for ants, cockroaches, bed bugs and rats. Additionally, the company can humanely remove voles, birds and other wildlife, plus bird screening and bird spike installation are available. The company includes a 100% guarantee with reasonable prices.
Service areas: Denver, Aurora and Littleton
Address: 304 W Colfax Ave Denver, CO 80204
Phone number: 720-410-9339
Hours: Mon - Sun: 9am - 9pm
Website: www.eradicatethosebugs.com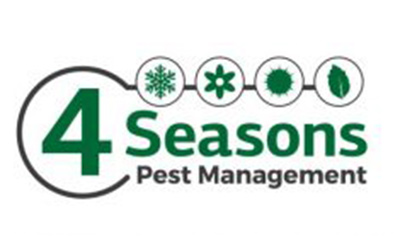 4 Seasons services include pest inspection, insect control and rodent control for homes and businesses. They offer free re-service when needed and guarantee results. All exterminators are well-trained technicians using safe pest control products that won't harm your family or pets. Same-day, emergency and custom services are available.
Service areas: Denver metro region including Aurora, Lakewood, Thornton, Greenwood Village, Littleton, Cherry Hills, Glendale, Highlands Ranch, Centennial and Westminster
Address: PO Box 460984 Aurora, CO 80046
Phone number: 303-565-6187
Hours: Mon - Fri: 7am - 7pm; Sat: 8am - 12pm
Website: www.coloradopestcontrol.biz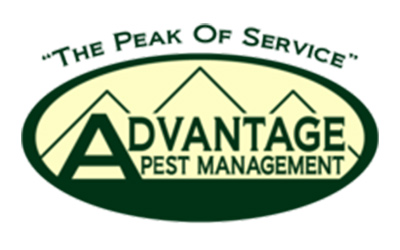 Advantage Pest Management offers quality pest control services, pest identification and is locally-owned and operated. Denver residents can expect results when dealing with ants, spiders, rodents, roaches and other insects. The company is a member of the National Pest Management Association and Colorado Pest Control Association. Advantage Pest Management prides itself on customer service and reasonable prices.
Service areas: Denver and surrounding areas
Address: 4895 Shoshone St Denver, CO 80221
Phone number: 720-774-8014
Hours: Mon - Fri: 8:30am - 5pm
Website: www.advantagepmco.com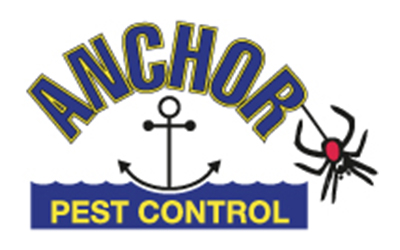 Anchor Pest Control exterminators have extensive training to eliminate and control roaches, bed bugs, ants, rodents, raccoons, skunks, squirrels, fleas, ticks, wasps, bees, termites, moths and crickets. There's no contract required, and the company offers regular promotions through their website. Anchor has serviced the Colorado Front Range since 1991.
Service areas: Denver and surrounding areas
Address: 3700 Tennyson St Denver, CO 80212
Phone number: 303-239-0559
Hours: Mon - Fri: 8am - 5pm; Sat: 9am - 2pm
Website: www.anchorpest.net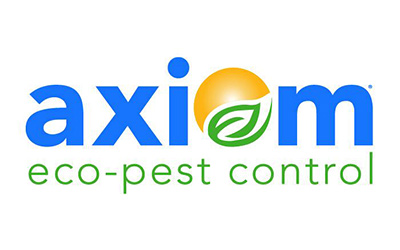 Axiom Eco-Pest Control focuses on environmentally friendly, non-toxic solutions to pest control challenges in Denver. Axiom's services include cockroach, ant, flea, and spider extermination as well as pest control for general pests, mosquitoes, and cockroaches. The company provides a thorough evaluation before treatment and works hard to offer preventive solutions.
Service areas: Denver
Address: 12650 E. Briarwood Ave #202 Centennial, CO 80112
Phone number: 303-578-4056
Hours: Mon - Fri: 9am - 5pm
Website: www.pestexterminatordenverco.com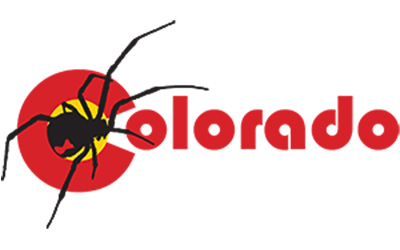 Colorado Pest Pros provide insect extermination, rodent and vermin control solutions for mice, rats, voles, raccoons and opossums, as well as commercial pest control services. Insect extermination services include ants, flies, wasps, spiders, bed bugs, boxelder bugs, earwigs and cockroaches. The company is veteran-owned and operated and trained technicians complete in-home free estimates before you decide on their service.
Service areas: Denver, Lakewood and Colorado Springs
Address: 1445 S Chase St. Lakewood, CO 80232-5950
Phone number: 719-213-9234 or 720-422-1083
Hours: Mon - Fri: 8am - 5pm
Website: www.copestpros.com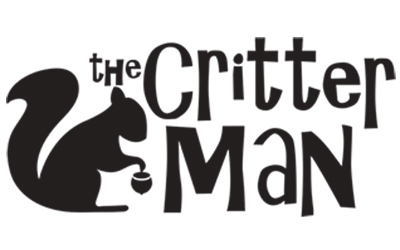 The Critter Man generally focuses on the removal of wildlife and can help with raccoon, squirrel, skunk and pigeon removal. The Critter Man follows all local, state, and federal regulations and does an initial inspection before humanely removing a pest from your home. Additionally, the company can help implement prevention methods and practices for animals and wildlife.
Service areas: Denver metro, including Littleton, Englewood, Thorton, Northglenn, Westminster, Arvada and Aurora, plus Boulder and Northern Colorado
Address: 2806 N. Speer Boulevard, Denver, CO 80211
Phone number: 720-219-8041
Website: www.thecritterman.com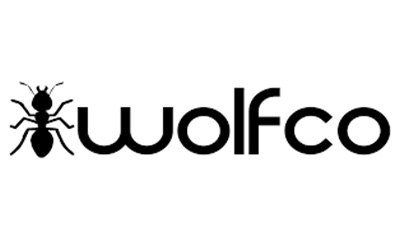 The Wolf Co is a pest control company that helps remove pests, mosquitoes, bed bugs and rodents. They offer several different solutions, including initial service, back-to-back service, re-treats, regular service, inspections, power sprays, granulation, de-webbing and inside sprays. Bed bug services include inspection, clean up and application. Evo bait and mouse stations are used for rodent removal.
Service areas: Colorado
Address: 6825 E Tennessee Ave #235 Denver, CO 80224
Phone number: 720-504-6570
Website: www.thewolfco.com
Comparing
×
You're signed up
We'll start sending you the news you need delivered straight to you. We value your privacy. Unsubscribe easily.