Consumer Complaints and Reviews

My 93-year-old mother was talked into opening a Home Depot credit card to buy a Maytag Washer/Dryer at the Mesa Store in AZ, #406. The washer has a loud grinding noise and shakes violently when it spins. Home Depot will do nothing about it even though they advertise that there is a 365-day return policy when you purchase using their credit card. However, they then say all washers and dryers are "special order", and they do not allow returns. All they do is refer you to Maytag, who just say that is the way these machines are, and they also doesn't stand behind their products. A total runaround and passing the buck, selling defective products and then refusing to take them back. Don't fall for their false advertising.

Bought a Ceiling Fan for my bathroom after my old one started making noise from the motor. I found one at the store I liked. Bought it but once home I opened it and it was dirty. Clearly someone had the same model and must have swapped them. I haven't tested the one I got but I would bet it doesn't work. One part was missing too. Don't they inspect returned items? All I have to say is no matter if they swap it out for a real new one no problem the damage is done. I will add a pic of receipt and item in used condition later today.

Dead washing machine on arrival. Got the runaround. Just wanted to let people know not to buy any electrical appliances at Home Depot. Bad, bad customer service... Not buying anything else at their store. They give you the runaround. They blame Mabe, and Mabe says if they want they can change my machine. They just throw the ball back and forth. Horrible experience the stress they gave me, the running around, calling back and forth. So people watch out for whatever you buy at Home Depot. They do NOT give a ** about the customer. P.S. Meanwhile it's almost 4 weeks living in stress. Who is going to compensate me for all this?

I purchased all new appliances post flood. I received all of them in a timely fashion, still in box/and crated because my home has not started repairs. The delivery company told me that I had 48 hours from when it was opened to report any problems. He documented on the receipt note it was still in crate. Unfortunately when I placed the crated fridge in its place I saw it would be too big, so I went to the local HD store where I purchased it to talk to someone about a "pick-up for return" and an additional purchase of a smaller fridge at HD. Went to appliance center and she told me to call the online HD number for pick-up return.
The online HD told me they did not handle that it was the local store. I spoke to the service desk at HD and she said that I had to speak to the delivery company but it was closed on Sat. I called the delivery company... it was open! They told me the local HD had to process it. I walked back to the service desk to have her talk to the delivery company on my cell phone. Service desk told me the COS was not in till Monday and to come back. Arrived at the service desk on Monday at 1:20 pm. Left the service desk at 3:15!!! (Yes that long a wait because only 1 person in the store can handle... this the COS) after paying pick up fee and amt. of refund upon receiving the fridge. Scheduled pick up Monday a week later.
Today, Monday morning, I am awaiting a call to tell me what time to expect them to come pick up. I saw a missed call. (I assumed it was possibly the pick up company (FYI - the pickup company is different from the delivery company.) The guy answered and I asked him when he was coming. He hesitated and said "where is your fridge", I said "in the house". He said well I will have to contact HD and get them to put a new pick up on my phone. I said "but you did not even come here, you called 5 minutes ago... did I miss the pick up in 5 minutes?" He said "I will call back". He called back and said he "couldn't pick up the fridge". It had to be "like by the "curb" (?!?!) or garage". I said "no one told me it had to be outside the house!!!" (I am glad the weather was nice today.) He said the company that "delivered it" was supposed to pick it up. I told him the HD COS said it would be a "different" company.
10:12 am - I called HD and told them what just happened. She said she would contact the company and work it out. Meanwhile the HD delivery company called and said they had to deliver my microwave tomorrow. I asked them "will you pick up the fridge I am returning." They said they could not because they did not have authorization. I told them my story of the morning. No hope other than contact HD. 3:41 pm - Called back HD. Put on hold, she asked questions. I told her I had the paperwork in front of me, I had a call for pickup but they couldn't get it because it wasn't outside. She put me on hold. She came back on the phone and said a "different company will pick it up" from the delivery.
I laughed. (I wanted to cry.) I told her the HD system between delivery and pick-up for return is BROKEN! I explained to her the above story... she told me the woman in charge was in a meeting and she will call me back to work it out. No one called back and it is 7:30 pm now. HD set a delivery for a microwave tomorrow and the second fridge in a few days, (the same company that delivered my first fridge that is sitting in my house.) Go figure. Has there ever been such a difficult task of returning. I have NEVER ever had one like this.

Home Depot was supposed to deliver a refrigerator 3 weeks ago. The first delivery person said he refused to deliver because Home Depot gave him the wrong address so when he called Home Depot and they told him the correct address, he said, "No," he was done for the day! 2nd delivery just never showed. 3rd delivery was supposed to be today January 30th. They called and said it would be delivered Wednesday. Am I supposed to believe them! Worst customer service ever! P.S. I have no working refrigerator for over 3 weeks.
How do I know I can trust these reviews about Home Depot?
692,550 reviews on ConsumerAffairs are verified.
We require contact information to ensure our reviewers are real.
We use intelligent software that helps us maintain the integrity of reviews.
Our moderators read all reviews to verify quality and helpfulness.
For more information about reviews on ConsumerAffairs.com please visit our FAQ.

Ordered and paid for 3 kitchen appliances on Nov 26. So far I've been back ordered 4 times. Still no merchandise. Unhelpful store customer service. Totally dissatisfied with this company and will take all business elsewhere. They sell you stuff that's not available. Horrible.

Bought the Samsung RF30HBEDBSR in September 2014 and was delivered December 2014. Started having problems with ice maker end of April 2016. Called the Home Depot protection plan for repair which started the ongoing 8 month repair that has still not been corrected. 5/7 - Best Electronics came out and replaced the ice maker. 8/23 - J & R came out and replaced ice maker again. 8/26 - Called Home Depot protection plan and told them still not working properly. They said "since you have had a couple of the same issues a supervisor will call to discuss." (NO call from supervisor.) 8/29 - Home Depot Protection plan (not supervisor) called me back saying they are sending out J & R to diagnose.
8/31 - Tech from J & R came out and sealed up the sides of ice maker and said this is a known issue with Samsung and may continue to have problems. The sealing of the sides USUALLY fixes it. (Usually? Guess I didn't buy the right Home Depot protection plan. I thought I bought the one where my appliance actually gets fixed). 11/8 - Called Home Depot protection plan and told them it is still not fixed. They scheduled J & R to come back out on 11/11. 11/11 - J & R did not show. Had family obligations throughout holidays and was not able to call to let them know that J & R never showed. 1/13 - Spoke with J & R and they told me to call back Home Depot protection plan because they already closed out the order. So they decided to not show up and to close service order without anyone contacting me. 1/20 - Spoke with J & R and they were scheduled for 1/23.
1/23 - Tech came out and looked at for a total of about 4 minutes and said "oh this is a known problem and we have to seal it." Told him that another tech previously did that. He said he doesn't have any of the sealant on his truck and will have to order it along with a sensor. He said J & R will call me back to schedule another date. 1/24 - Spoke with Kiesha at Home Depot protection plan and told her of all the issues and that tech came out on 1/23 and didn't have the parts and would have to order. Also told her that this is the second tech that says this is a known problem and may continue to have problems. She says she will escalate to supervisor but still doesn't qualify under lemon because not enough repairs on same part. (Wow. I am just flabbergasted at this point.)
1/24 - Spoke with Lashara at Asurion and informed her of all the problems and she says there is nothing she can do but escalate it and someone will call me. 1/25 - Emailed Social Media Team all my issues. So at this point all I can do is wait and hope something gets done. And miss another day's pay when and if someone comes back out.
Summary: I spent $3200 for fridge. $150 for protection plan. $300+ lost wages having to stay home from work to wait on tech. Which didn't even show up one time. Numerous times out of my day talking to J & R, Home Depot protection plan, and Asurion. And still not fixed. Beyond that I fear for my family having this fridge with this issue.
One of the issues is the ice maker is completely frozen over which I feel may stop the sensors from working properly and cause it to continue to run which may cause the motor to burn out and cause a fire. I know this is very unlikely but with 2 small children in the house I am very uncomfortable having this fridge with these issues and no repair in sight. And with techs telling me what they are doing USUALLY fixes it is very unsettling. At this point I feel no one cares. I will NEVER buy another appliance from Home Depot and all my family, friends, and co-workers will hear of all the problems I am having which will discourage them from buying any appliance from Home Depot.

I gave Home Depot 2 stars simply because the salesman was so helpful. But since that time, I have come to really regret ordering with this company. I purchased and paid in full for a new Samsung washer and dryer. The dryer was delivered but no washer. That is an incredible inconvenience as I moved states to a new subdivision so there is no one I can ask to let me do my laundry. And it's been weeks! Worst of all, no one from Home Depot seems to care or be willing to follow up.

I purchased 4 new high end appliances from the Home Depot. I strongly recommend purchasing somewhere else. They only give you 48 hours to determine functioning of product. The dishwasher I purchased from the Clearwater store was delivered and not installed since upon delivery the driver said he was unable to installed due to location. This was not discussed at time of purchase. I paid for install and take away. If knowing this I would not have paid for the service. Upon finding out I needed to get a plumber out to install. It was discovered several parts were broken inside the dishwasher as well as the hinge on the door.
Guess what the 48 hours were up. Now I am stuck with trying to deal with the manufacturer even with extended warranty with home depot. Home Depot (Clearwater) refuses to do anything about it. My recommendation would if you need to buy from one of the box stores deal with Lowe's. They give you 30 days no questions asked for returns. Stay away from The Home Depot for appliance purchases. They are not helpful or cooperative once they get your money.

We purchased an LG Washer and Dryer from Home Depot after spending a lot of time at home doing research and a lot of time in the store talking to the associate. We made our choice and arranged for the appliances to be delivered and paid for our purchase. Our first issue is that the purchase was charged to our credit card before they were even delivered to our home. I don't like this because now I have paid for a product that I do not even have possession of and I am being charged interest on a product I don't even have yet. If this is the policy, nobody explained to us we would pay for something we don't have yet. I think the charge should be on hold until delivery.
We got our washer and dryer and the washer worked for one load of laundry and then stopped working. We called our Home Depot and the manager said "what do you want me to do about it - call the delivery service" - we called the delivery service who told us to call LG - LG then told us to call the store. After two weeks of the runaround, our appliances were picked up. During this time, HD refused to credit our money back - so now we are paying interest on a broken appliance. Once the washer and dryer were gone it took Home Depot 3 days to credit our card for one appliance - when I called they said we only returned the washer and not the dryer so could credit the card.
Now I had to call the delivery company who told me to call LG - who called the delivery company and verified we did return the dryer. So another call to Home Depot and several more days for the rest of our money to be returned. All in all, it took a few minutes to charge 1600 to our card and 30 days to get the return and credit completed. This is a terrible system and terrible service. I will only buy small tickets items now from Home Depot and not appliances or any type of service.

I purchased all of my kitchen appliances at the same time during their Labor Day Annual Sale. I selected the delivery date based on a remodel I was in the middle of. The delivery date came and went. It was rescheduled but I had to do all the work of calling and calling, sitting on hold for eternity, wasting more time than I can describe. Eventually I received my appliances. Both freezer and the refrigerator were damaged and had to be taken back. I attempted to get the replacement but was told it would be a couple of months. Home Depot has a policy that they will deliver but cannot bring it into the house. They wanted to set my appliances on the street, not even at the door. This is absurd. I am a 60 year old woman and I cannot comprehend that I am suppose to inspect them outside and not then what? Carry them in myself?
Home Depot refuses to purchase the correct employee insurance so that they can provide normal customer service. They just repeat over and over how they cannot come into the house without a solution. This has been the worst customer service I have ever had remodeling. I am honestly shocked at how they handle things. My contractors have spent between 2-4 hours trying to pick up supplies I have purchased that are set in the back until pick-up. The amount of time and money wasted is like being at the DMV. After Home Depot's poor service I have finally gotten the appliances delivered this week, Jan 14th, 2017. This order was placed and PAID FOR around September 7th, 2016. The refrigerator was again damaged from their excellent handling. Fortunately it was in a spot that would be hidden by my cabinet so I was able to keep it.
I had the same experience ordering a custom external French door. I placed the order for this door around the same time. I received it in January 2017. Nothing but excuses and when they delivered it, they were suppose to meet the contractor to bring it into the house. Guess where it was set? Believe it or not, outside on the street leaned up against a stone wall. Anyone could have taken it and if it had rained it would have been ruined. They just left it and drove away. No phone call, no explanation, just left it outside on the street. Not only did the delivery of 3 weeks turn into a delivery of 4 months but even then, they couldn't even offer some customer service. Between the Southgate store or the Pike's Peak store, I cannot even tell which one is worse. The unbelievable bad customer service is identical with both orders.
I don't know if Lowe's is any better but I would highly recommend you think seriously before working with Home Depot. If you have a deadline, like a remodel to sell, you will go broke waiting for them to deliver. If there are problems you'll sit on hold for hours and hours and hours and hours and hours... With no resolve and concessions that are laughable. I received a $50 concession for all of this chaos, that's it.

I ordered a washer and dryer nearly 4 weeks ago from Home Depot and do not have my appliances yet. At purchase delivery date was a week away. At delivery date 1 washer could not be installed - cold water line had a drip every 5 seconds. I hired a plumber to fix the water line. At second delivery washer was damaged; three weeks later I still do not have the appliances! I highly recommend Home Depot hire different installers who can be more timely. Each time I drop to the bottom of the list and another week goes by.

Received a call from LG Delivery today to say that the truck is "stuck in the snow" and we will have to wait another 8 days for our refrigerator to arrive. This is after a previous postponement of week. We bought the refrigerator on Dec 29, 2016 and are now approaching after 1 month soonest... Maybe...

I ordered from Home Depot, Greenville, Texas a Whirlpool Refrigerator in September 2016 with an extended warranty of 5 years. They contract with a delivery service - Daryl Flood - in Garland, Texas which is 45 minutes from my house. They are unwilling to work with your work schedule and would only deliver on Thursdays. I work from home on Monday, Wednesday and Fridays. If you live in the metroplex they will deliver several days a week, however, I am outside of the area.
The first delivery to my house resulted in the refrigerator being damaged. So, I ordered another one. Beginning of a nightmare! Then on November 1st, the refrigerator that I was trying to replace started making a very, very loud noise that made a sound like when you hit a red and black charge together on a pair of jumper cables. I thought something might catch on fire so I called the repair man and he said definitely get rid of it. I stayed home every Thursday in October which resulted in missed appointments and the delivery of two damaged refrigerators with the delivery service from Garland.
Finally, Whirlpool got involved and contracted with JB Hunt to deliver a replacement on January 10, 2017. I waited 3 months... This is an outrage. What is even worse, is listening day and night to the loud noise coming from the refrigerator when the compressor came on. JB Hunt delivery was awesome. They laid a carpet runner to avoid stain on my carpet.
I have spots from Garland delivery. They took doors off so they would not get banged up coming in the house. Garland delivery refused to do this. My foundation will shift slightly when we get no rain and then shift back when raining. Garland delivery put a board under the front of the refrigerator, JB Hunt leveled it using wheels on front of the refrigerator. This is the first and last time I will order from Home Depot that requires delivery. I have located other dealers where I can get appliances. Be informed and know what you are getting yourself into when expecting decent customer service. It won't be found at Home Depot.

My complaint is with RAS Delivery Service that contracts with Home Depot. I am giving them 1 star because they did bring the refrigerator in and sat it down. Their performance was VERY UNSATISFACTORY. The delivery & installation by RAS Delivery Service, contracted by Home Depot was BAD and not as described by Home Depot. Two guys, (one named Will) delivered the refrigerator. Set it in the house and plugged it in. Did not connect the icemaker as per Home Depot and did not adjust or level the frig.
When questioned "Will" said he was only supposed to deliver it, that someone else would come and install the icemaker and set it up. He said since I was being "inconvenienced" that Home Depot would make the service call for free! Sounds like a racket by RAS Delivery Service to me. He refused to call Home Depot or RAS to clarify the instructions and left! I called Home Depot immediately and they contacted RAS and the man returned late afternoon and hooked up the ice maker. The ice maker did not work!!! I waited 48 hours and it still did not work!
I pulled out the refrigerator and saw how he had connected the black water supply line on the back. He had it pulled so tight that it was kinked and flattened where it connects at the bottom of the refrigerator. This was during several days of ice/snow in North Carolina. I got a neighbor to come and disconnect the supply line and fix the black waterline that is attached to the back of the refrigerator the way it should be and now it works fine!

To any and all who read this... DO NOT BUY ANY APPLIANCES FROM HOME DEPOT!!! Home Depot themselves aren't the issue, but it is their HORRIBLE delivery service that ruins it for them! My girlfriend and I recently bought a Co-op and are renovating. We bought all other appliances from Sears... Wish I kept it that way. We purchased a washer and dryer from Home Depot at the beginning of November 2016, don't recall exact date. We set the delivery for 11/19/2016. As expected, I received the call the day before confirming the delivery. The truck shows up at specified time. The guys come in to ask where we want the appliances, go back out to the truck and come right back in empty handed. They told me they forgot to put the appliances on the truck! Seriously?... OK, kinda worked in my favor as renovation was really going on and had no place to store the washer dryer. I called the delivery service and rescheduled for 1/7/2017.
As expected, I received the confirmation call for delivery to be expected between 9 am and 1 pm. On the day of delivery, there was a decent snowfall throughout the day. Around 2 pm with a no-show, I called the delivery service to see if maybe it was delayed or cancelled due to the weather. Nope, delivery still scheduled. Around 3 pm I received a call from the delivery service and was expecting to be told no delivery due to the weather, which I could have possibly understood... but to my surprise, the reason given to me for not delivering was because there was other boxes in the way that they didn't feel like moving so the washer/dryer never made it on the truck!!! Are you ** kidding me?!
Not only do I now view them as incompetent because of the first screw up, but now I can safely add LAZY to the list!! And maybe you think I'm kidding about the response from them, but my contractor was there and could not believe it himself! I wish I was making this up. So I call the service back first thing Monday morning to reschedule. I explain the entire situation to the service representative and ask for the items to be delivered the following Saturday 1/14/2017. She tells me that they are booked up for Saturday, which I suppose I can understand being right after the holidays and I can imagine so many appliances have been bought with the holiday deals. But after 2 screw ups on their part, I'd figured they'd be inclined to salvage this trainwreck and accommodate me. NOPE!
I asked to speak to her manager and am given the supervisor... I suppose good enough, or so I thought. I plead my case with the supervisor and to no avail, I hear the same song and dance. We cannot accommodate you. The next available delivery date is the 19th. She then proceeded to tell me to go to the Home Depot I purchased it from to see if they will pick it up from the warehouse and deliver it.
So the same day I drive to my local Home Depot in Yonkers, NY where I purchased the washer/dryer. I spoke with James, the same gentleman I made the purchase with. Outstanding guy he is. I explained the situation to James and he was dumbfounded and in disbelief that they told me they didn't want to move boxes to get to my items, especially given the amount of time they had to get the items ready for delivery.
I told him what the supervisor had told me. He went and spoke with his supervisor, although explained to me that that is something they have never done before. He came back only to tell me they won't pick it up and drop it off because they aren't responsible for it and it would void warranty on the appliances. I then ask if there is any way to be compensated for this disaster and my wasted time in store credit or gift cards or something. He returns to his supervisor to ask, and unfortunately, it's no longer a Home Depot issue because it is now in the hands of the delivery service.
Needless to say, I now need to take a day off from work to sit around and wait for a delivery. I will NEVER buy anything from Home Depot that requires delivery ever again! I STRONGLY URGE those who read this review to consider the same. Regardless of the deal you may get, the INCOMPETENCE and LAZINESS and OVERALL DISREGARD FOR THEIR CUSTOMERS is nowhere near worth the deal you may think you're getting!

Terrible experience with Home Depot installers. I purchased a KitchenAid wall oven and dishwasher from Home Depot for over $3,600, including installation. Once they were available for shipping, Home Depot contacted us with a delivery date that was well past the original target date which would completely disrupt our Christmas plans. They told us if we wanted to attempt an earlier delivery date that we needed to contact the shipping company directly. I would have expected Home Depot to take care of this step but we assumed responsibility and did arrange for an earlier delivery date.
The appliances were delivered on Saturday, December 17th. The installers were scheduled to arrive on Monday, December 19th. When the installers arrived they informed me that they were only scheduled to install the wall oven and could not install the dishwasher. They told me that the delivery personnel are supposed to install the dishwasher. I contacted Home Depot about the dishwasher installation. They confirmed that the delivery personnel should have installed the dishwasher. To make a long story a little shorter, Home Depot sent another installer to our house on Tuesday. When he arrived (5 hrs after the scheduled time), he said since there was a piece of wood trim across the top of the existing dishwasher and the fact that we have granite countertops, he could not do the installation and left.
Now we were 36 hours away from our Christmas guests arriving. Home Depot didn't know what else to do so I agreed to find my own installer (remember I prepaid for the installation and now have been required to take 2 days of vacation to be home for their installers). I found a qualified installer which arrived Wednesday afternoon (a little over 12 hrs before my guests were to arrive) and completed the installation in 2 hrs. The installation cost was $320. I sent the bill to Home Depot and after several phone calls they agreed to pay only $150 of the bill as that is more in line with their fees.
Considering two failed attempts of the Home Depot installers the phrase "you get what you pay for" comes to mind. This was escalated to the store manager of the Roswell, GA Home Depot on Crossville Road but to no avail. Image a business that is willing to lose a customer that has spent over $25,000 at that particular store over an additional $170 expense based on repeated mistakes and missed commitments on their part.

After taking off four hours to get a dishwasher installed two days ago, it is leaking badly. Now I am being told that it will take another 8 hours off of work and 2-3 days to have it repaired, no exceptions. The delivery company is Linkstar. If you want to buy something from Home Depot I'd get another company to install it; maybe someone private that can be reasonably responsible.

Ordered a fridge from homedepot.com on Dec. 14, said to deliver in a week. Delivery team refused to bring it up so I sent them home and cancelled the order on Dec. 23. Today's Jan. 6 and my refund is still not processed.

Three men arrived in a timely manner. They did not know how to do installation of any of the appliances correctly. They were all Hispanic and did not know the English language well at all. Kept saying "we don't do that". They supposedly hooked up our new propane gas stove to existing line, but did not do the conversion process. We smelled gas after they left and nearly had a fire and had to call 911. They said our stove wasn't installed properly for propane and the fittings were not tightened which caused the gas leak, and we had to shut off all gas.
My husband checked the microwave installation and found it was hanging by one screw and one brace underneath (there are four braces that must be connected). He had to take it down and reinstall it himself. He also had to properly follow directions and do the conversion properly himself. They could not get the refrigerator into the space correctly and said "it didn't fit" when we had done all our measurements correctly; therefore the water line was left unconnected as well; and they left without connecting the dishwasher to the water lines. We had a GE dishwasher before, so it should not have been an issue for them. They just said "we don't do that". My husband just told them to leave.
Mind you, we paid extra for "installation" of our appliances and ended up having to do all the installations ourselves. We were replacing all our GE appliances that were over ten years old with new. We had no idea that Home Depot hired out to a company who simply had employees who did not know how to install anything correctly or safely! Also Home Depot sells their products, gets paid, and then the responsibility for delivery and safe and correct installation is given over to someone else, so they wash their hands of anything.
We tried to resolve our issues with Home Depot to no avail. The "Terminal Manager" in charge of delivery and installation told me that he realized this was an ongoing issue and that he would see to it that our installation fees were credited back. To date that has not happened. Our sale was made on 12/15/16, and delivery was 12/22/16. So all during Christmas, I could not cook or have guests in our home due to the incompetence of these three Hispanic employees. Someone needs to be held accountable!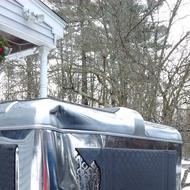 On 11/26/16, my son purchased a Maytag dishwasher as a Christmas surprise for me. He wanted to purchase and pick up in the store but they said it had to be delivered, no store pick up. It was delivered on 12/14/16. The box it came in was in perfect condition and delivery was accepted. On Christmas Eve, my son (Who is a plumber), opened the box to install it for me and found a huge dent in the back of the dishwasher. Also the spray arm was broken. We brought it back to Home Depot on 12/26 and they refused to accept the return. They stated that delivery is made by a third party delivery company and that we had 48 hours to report the damage.
We again told them that the damage was not done during delivery as there would have been damage to the box but that it was damaged prior to packaging. They told us we had to deal directly with Maytag and they would do nothing for us. Maytag has sent us a new spray arm but we still haven't had any luck with the dent which extends into the dishwasher. I have filed a complaint with BBB. My son was never told about the 48 hour inspection period which I feel is something that should be told upfront. I will never have anything delivered from Home Depot again. If I can purchase it in the store, and inspect it at the time of purchase, perhaps I may use them again.

I ordered a double oven on black Friday (November 25th) of 2016. It was to be delivered and installed on December 2nd. On December 2nd I was told the oven arrived from the factory damaged and they would call me with a new installation date. December 12th I called to ask about the oven and was told it had been installed. After an hour of conversations I got a new installation date of the 17th. Then it was the 19th. I called and asked for a refund and subsequently the oven was delivered in my living room. Installation came in 2 days later and destroyed a wall, the wiring and then told me it didn't fit. However they managed to haul off my old oven. I was now without any oven. I called and talked to the store manager who offered compensation and a loaner oven. Loaner oven was installed and the process as of January 4th has completely stalled. They are satisfied with the current state. Called corporate and was referred back to the store manager.

I ordered a new range from Home Depot and it was delivered 12/6/16. When it was taken off the truck it looked like someone kicked in the side. We were told we would get a call with 24-48 hours and a new range would be delivered...nope. I called 3 times to arrange a new stove. I was told I needed to call the manufacturer of the range. Not sure why I would need to do that since I ordered from Home Depot. Then we cancelled because of lack of response and we needed a stove for our tenant. We were told we would have a refund within 7 days.. It has been almost 3 weeks and still no refund. I have sent emails with no response and made several phone calls. Then the other day they tried to deliver another stove. I will never do business with this company and I will make sure everyone knows about them too... They are the most unprofessional company I have ever done business with!!

Our home was flooded in the Hurricane and our appliances were ruined. I purchased over $3,000 of new appliances from HD in November. They were delivered on the 22nd of November. We moved back in and began to use them on December 16th. No one informed me at the store or with the delivery that if I did not complain of a defective product within 48 hours of delivery, I would be stuck with a "repaired" product that I paid a "new product" price for. My washing machine (Maytag) sounds like it is a threshing machine. My neighbor can hear it in her house. I called HD who refused to do anything about it. They told me to call repair (which I have done) and IF it is not repairable, Maytag would have to make arrangements to come and get it and replace it -- NOT HOME DEPOT. Amazing!
The GE refrigerator leaks, is uneven and sweats. Another repair person coming out from GE. I will have over $3,000 of used HD appliances when the repairs are done. The Customer Care lady (Sharita) at HD would NOT let me talk to a manager. She said "Managers do not get on the phone." She would not confirm our conversation in writing and told me to get a subpoena if I wanted written information.
Out of curiosity I called Lowe's for their Major Appliance return policy. Here it is in writing folks. "30 Days on major appliances (including but not limited to refrigerators 9-cu ft or larger, washing machines, dryers and range hoods), outdoor power equipment (including but not limited to mowers, chain saws, generators, pressure washers, trimmers and blowers) and highway trailers." I am SO SORRY I did not go to Lowe's. If this review will stop just one person from making the same mistake I by shopping HD and go to Lowe's instead, it is worth the time I took to write it. I have a complaint on file with HD for all the good it does me.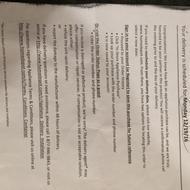 I purchased a GE refrigerator and stove from the Rockland MA Home Depot on 11/26/16. My delivery date was set for 12/19/16. When I did not receive a phone call the evening before the delivery I called the Home Depot. They told me that I had called and canceled the delivery. I did not cancel the delivery. The Home Depot rep told me that they have no control over the GE deliveries and I had to call a toll free number. Of course that number is an automated line that only provides basic info and then hangs up on you. I did learn that my appliances were going to delivered 12/27/16. The automated system told me the reason the items were not delivered was because they were back ordered. So now I have 2 reason why my items were not delivered. I decided to wait until 12/27. On 12/23 I received an automated call informing me the items would be delivered 12/27 between 9:15 and 1:15. Great!
Fast forward to 12/27 at 1:30 PM I had not received the items, my gas stove is already removed. I called the toll free number again. It says my items are scheduled to be delivered 12/27 but no timeframe. They told me on 12/23 it would be between 9:15 and 1:15. Having gone through this already a week before, I called Home Depot. A very nice customer service rep had mercy on me and gave me the number to a company called Spirit who delivers the GE merchandise. The woman at Spirit told me I was in fact scheduled for 12/27 but they couldn't find the order so it was never put on the truck. Mind you they never notified me of this. Next delivery wouldn't be until 1/4/17.
I told her that was unacceptable and called Home Depot back. The Home Depot rep then told me that Spirit said I had cancelled the delivery. ARGH!!! So now it's my fault. Why I would call to complain about not having a delivery that I had just cancelled was lost on the Home Depot rep. So I tried calling GE. I called the appliances helpline. Guess who they send me back to? This is the kind of stuff that infuriates people. So as much as I would really like to purchase these items, I have no confidence that Home Depot or GE will get it to me. So I then really did cancelled the whole thing! The sad part is nobody cares, not Home Depot, not GE and not Spirit the delivery company. If you purchase a GE appliance from Home Depot, ask them for the name of the company that will deliver it. If they won't tell you or say Spirit, take my advice, don't buy it!

My new French Door Refrigerator was delivered 12/16/16. Delivery crew had no idea how to level a refrigerator. They asked me to provide a 2x4 to level the fridge claiming that the kitchen floor not level. Also they damaged the side of my fridge which they would repair with a black pen. Well, that never did happen!!! Calling the delivery company and left a message to talk to the manager, they never did return my call!! I will never buy a large appliances from Home Depot, because their delivery are not up to par. Also the water dispenser leaking. Hope the Samsung repair guy will be able to fix it this week.

I purchased a washer dryer set on black friday. The sales person knew very little about the brand. When it was installed and used for the first time we discovered that both appliances sounded like an airplane taking off. We called the store manager the next day and were told we could not return the set. Later after reviewing our receipt and talking to another manager we were informed that we had 48 hours after a sale to return the product. Now something is wrong with the sensor in the washer. The whole process of explaining the situation to the store was exhausting. Automated robot calls, uneducated store employees, and rude sarcastic attitudes of managers were the norm.
It took numerous calls and 2 to 3 hours on the phone trying to resolve the issue. No one knew anything about how to handle the situation and each employee passed the buck to someone else. I will never buy a single thing from Home Depot again. They promise great service but deliver far less than that. The manager told us that they could not take used appliances back because they are in the business to make money.

Home Depot falsely advertises installation by licensed and insured professionals. You'd think that would mean they should be licensed in the relevant trade for installation for the product they sell but apparently it only means they have a driver's license. Home Depot licensed professional are not licensed plumbers/electricians. They may have a business license but they are essentially incompetent delivery men.
What kind of world do we live in when the day laborers outside are competent enough to install the appliances sold inside, but the "professionals" you pay for in the store for installation are utterly incapable of doing anything but finding excuses to refuse installation. The extent of their ability is lugging heavy ** and plugging in your new appliances (assuming it is the correct voltage). Worse of all, Home Depot policy will not refund the $250 charged for sending two mentally disabled individuals to your house to do nothing. This should be some kind of crime.

As a former employee for 21 years and stockholder of your company, I was very upset to find out about my sister and brother in-law's experience during a recent visit to Home Depot. I tried to tell them this is not the way we treat our customers. I am hoping when you read their letter, someone will fix this problem. They have been without appliances for a month. This is probably the worst time of the year for a family of six to be without working appliances. Please help...
My Name is Jeffery **. My Home depot account phone number is **. On November 22, 2016 My wife and I went into the St Petersburg, Florida store: #0257 to purchase a space saver microwave. While looking at your appliances displays we decided to purchase a LG space saver microwave and a LG double oven. I discussed with the sales person at length about having the range installed (several minutes about how convenient this service was and at a nominal cost of only $50.00). We spent a considerable amount of time with our sales person as she entered the order into the system, at which time she indicated that she normally does not work in appliances but since it was a holiday week employees normally cover other areas.
As the order was being placed our sales person let us know that the LG double oven was on sale and that we were saving about $300.00. Excitedly I asked if I could use a promotions coupon that I received through email from home depot. She scanned the coupon and it took an additional 10% off the total order price. Delivery was scheduled for 11/29/2016, as you can probably imagine we were excited, happy and could hardly wait to receive our new appliances.
Delivery process Issues: On the delivery day 11/29/2016 I took the day off from my Job. When the delivery truck arrived as they were getting ready to take the products off the truck, one of the delivery workers said that they would not be installing the microwave. Surprised I informed him that I paid to have it installed. He said that there must have been a mistake and that it was not on his order. He indicated that on his order the only thing they were to install was the double oven, which didn't make sense to me. He said that he would go to the truck and call his office to see what they could do. Instead of calling his office they got back in the truck and left (never took anything off).
I immediately went back to the home depot store #0257 to speak to a manager and explained the situation and asked if they could simply add the installation charge for the microwave that was left off and have the delivery rescheduled. The manager informed me that they were unable to get in contact with the delivery company and that she would have to redo the entire order just to add the installation charge. While in the process of redoing the order the manager informed me that the LG double oven we ordered was out of stock, and that since it was out of stock she could not place another order, and that I would have to wait until the delivery was returned and scanned back into the system, and that I needed to call or check back the next day.
The next day 11/30/2016 I went back into home depot to see if the items were scanned back in, I was informed they were not and that I could call or check again tomorrow, and that it takes about 48hrs sometimes to scan items back in. The manager said that she would place a note in the system that would allow us to get the products purchased at the same price (only if purchased within 30 days).
On December 1, 2016 I received a call from a manager who informed me that he would try to put another order in for me, he later called back and said that they were extremely busy and that he didn't get a chance to put in the order and that I could just come in a place another order, and that the double oven was still out of stock until January 2017.
Exterior Door and Storm Door service Issue: On 11/29/2016 while at Home Depot store# 0257 trying to resolve the aforementioned issue with the appliance delivery, I decided to purchase an exterior door and storm door. The Home Depot employee I talked to was very helpful and informed me, what the Home Depot process was, I informed him that I wanted to confirm the exterior door and storm door selections with my wife and that I would return. We returned later that evening and talked to the same Home Depot sales person, who put an order into the system for a measurement. I paid for the measurement order and was informed that I would get a call from the installer to setup a time for the measurement.
After a week had past and I hadn't received a call from the company or individual providing the exterior door and storm door installation. I sent an email via Home Depot website, stating that I had not received a call to setup a time for the measurement. The next day I received a call from a manager from home depot who left a message for me stating that the installer said that he has been trying to contact me. I also received an email response from Home Depot stating that the issue I contacted them about basically has been resolved because their records indicate "I have been contacted". Up to this point I had not received a phone call or message from anyone other than the message from the manager from Home Depot.
Later that evening I received a call around 7:30pm from the installer he said he would come out and take measurements on December 7, 2016, which was done. I received a call from Home Depot on December 10, 2016 notifying me that measurement was back and that I could come in and complete the order. I went back to Home Depot 12/10/2016 and as I got ready to complete the purchase for the order, the Home Depot sales person informed me that the storm door was not on the order and that they would have to send the installer back out to do another measurement, he put in another order for a measurement.
On 12/17/2016 I went back to Home Depot to see if the measurement was completed, why because I didn't receive a call from the installer. The sales person I talked to at Home Depot informed me that they had a note in the system that they placed a call to the installer. The Home Depot sales person gave me the number of the installer and suggested I try and call.
Conclusion: I feel that Home Depot is unconcerned with how its customers are treated or neglected by its service providers, and managers display a superficial concern for customer satisfaction and issue resolution. Does anyone care that Home Depot has lost over $3,000 in sales just with this customer, probably not, because I don't seem matter to anyone. It appears to me that my time, patience, frustration, and money is not valued, because as of 12/21/2016 I have not been able to make the purchases I set out to make from Home Depot over a month ago.

On November 19, 2016, I purchased a stove, dishwasher and microwave online. Upon purchase, I was told that the stove was on back order and all three appliances won't be delivered until December 11. (Problem 1.) On December 10, I got a call that the appliances won't be delivered because the stove is still on back order. The back order information was known when I purchased it on November 19, why was I only called the day before that it is STILL on back order? They also said that because it was purchased as a package, none of the appliances will be delivered until the stove comes in. I asked if I can cancel the purchase and just reorder the microwave and the dishwasher and they said it was fine but it would be at the price it is now, and not the after thanksgiving sale.
The conversation ended with them telling me that the appliance will be delivered on December 21, which was a huge inconvenience as I was hosting a party that Saturday without a functioning dishwasher. The following day, the delivery truck came, without notice, and delivered my microwave and dishwasher. (I thought this wasn't possible but oh well, I'm happy that something was delivered). (Problem 2.) I paid for installation but somehow, the delivery company wasn't aware of this so they did not have the supplies to install all the appliances. (Problem 3.) I showed the guy my receipt that I paid for the installation and instead of him calling to resolve the issue, he wanted me to call Home Depot. (Problem 4.) After speaking to the delivery company, I was told that the next time they can come back is on December 21.
After complaining, suddenly they said they can come back on Wednesday. There is a miscommunication on Home Depot's part but unless I make a big deal about it, they won't go out of their way to resolve the problem. (Problem 5.) On Tuesday, I called the delivery company to confirm the time for dishwasher installation on Wednesday and they said that I am not on the schedule. Again, they said they couldn't come back until December 21 and after complaining again, they said that they can send someone out the following day. (Problem 6.) Today, I followed up again because I was told that I would get a call to get a 4 hour window for the delivery and guess what? I didn't get a call. When I spoke to a customer service representative, I was told that the delivery company is already close but that the notes don't say anything about a scheduled delivery for the oven.
The only thing they have is for the delivery company to come out and install the microwave (which was already installed). (Problem 7.) Given the history of having problems one after another, I was not offered for someone to call me back and resolve this issue. Once again, the best your customer service can do is say that I need to call back tomorrow. There is no urgency for anyone I've spoken to so far to resolve all these problems. There is no initiative from any manger or supervisor to make sure this gets resolved ASAP. It's been over a month since I've ordered this online and to this day, I still don't have a stove and I don't have a date of when this will come. It is absolutely frustrating.

ConsumerAffairs Research Team
The ConsumerAffairs Research Team believes everyone deserves to make smart decisions. We aim to provide readers with the most up-to-date information available about today's consumer products and services.
Since it opened the first stores in 1979, Home Depot has remained focused on home improvement products. With locations around the world, Home Depot has become a household name.
Price match plus: Home Depot not only matches their competitors prices, they also offer an extra 10 percent off if they match the price of a competitor.
Package deals: Buy a washer and dryer together or a complete set of kitchen appliances and get a deep discount.
Specialty appliance available: In addition to the basics like a fridge and stove, Home Depot also carries things like wine coolers.
Extended warranty available: With up to five years of extended protection, Home Depot offers in home appliance repair or replacement during the coverage period.
Free delivery: Home Depot offers free delivery and inexpensive installation services by experienced professionals.
Best for Luxe shoppers, frugal shoppers, big families and Interior designers.
Home Depot Appliances Company Profile
Company Name:

Home Depot

Year Founded:

1978

City:

Atlanta

State/Province:

GA

Country:

United States

Website:

http://www.homedepot.com/