Anthony & Sylvan Pools
ConsumerAffairs Accredited Brand
Anthony & Sylvan Pools is a premier builder of inground concrete and fiberglass swimming pools. Since 1946, we have designed and installed more than 370,000 pools for home owners all across the nation. Our pools are easy to maintain and built for life. With additions such as vanishing edges, raised spas and rock waterfalls your pool is an oasis in your backyard.
Anthony & Sylvan Pools Gallery (9)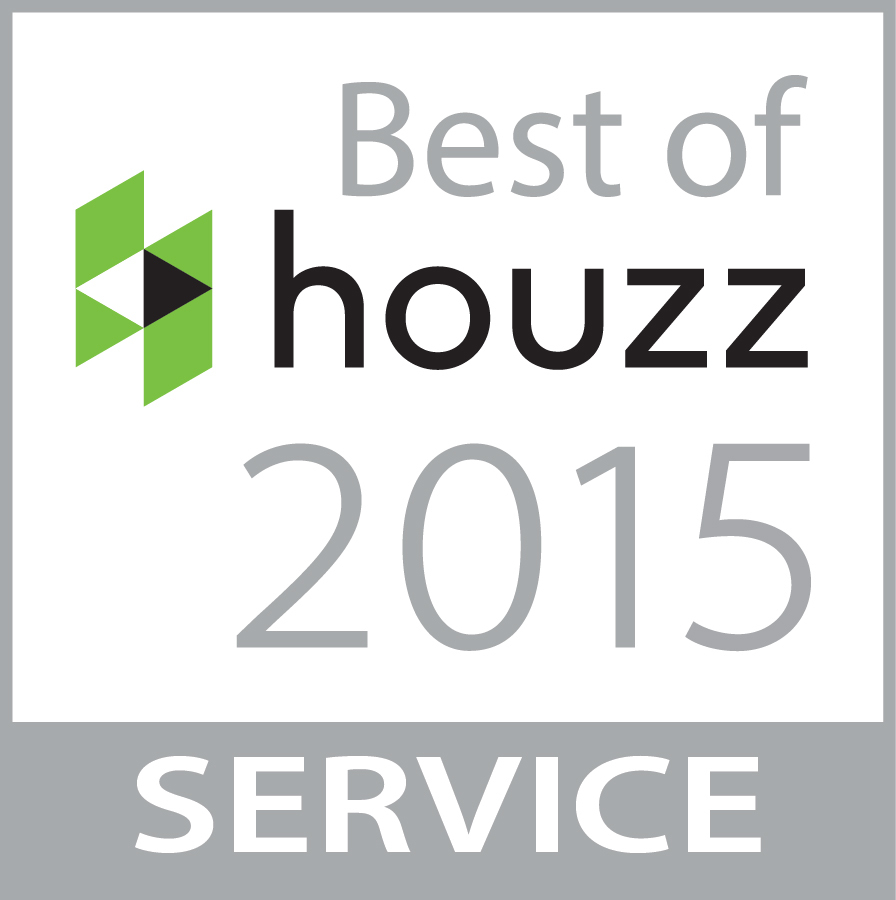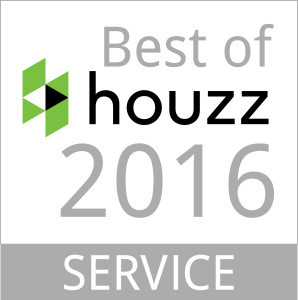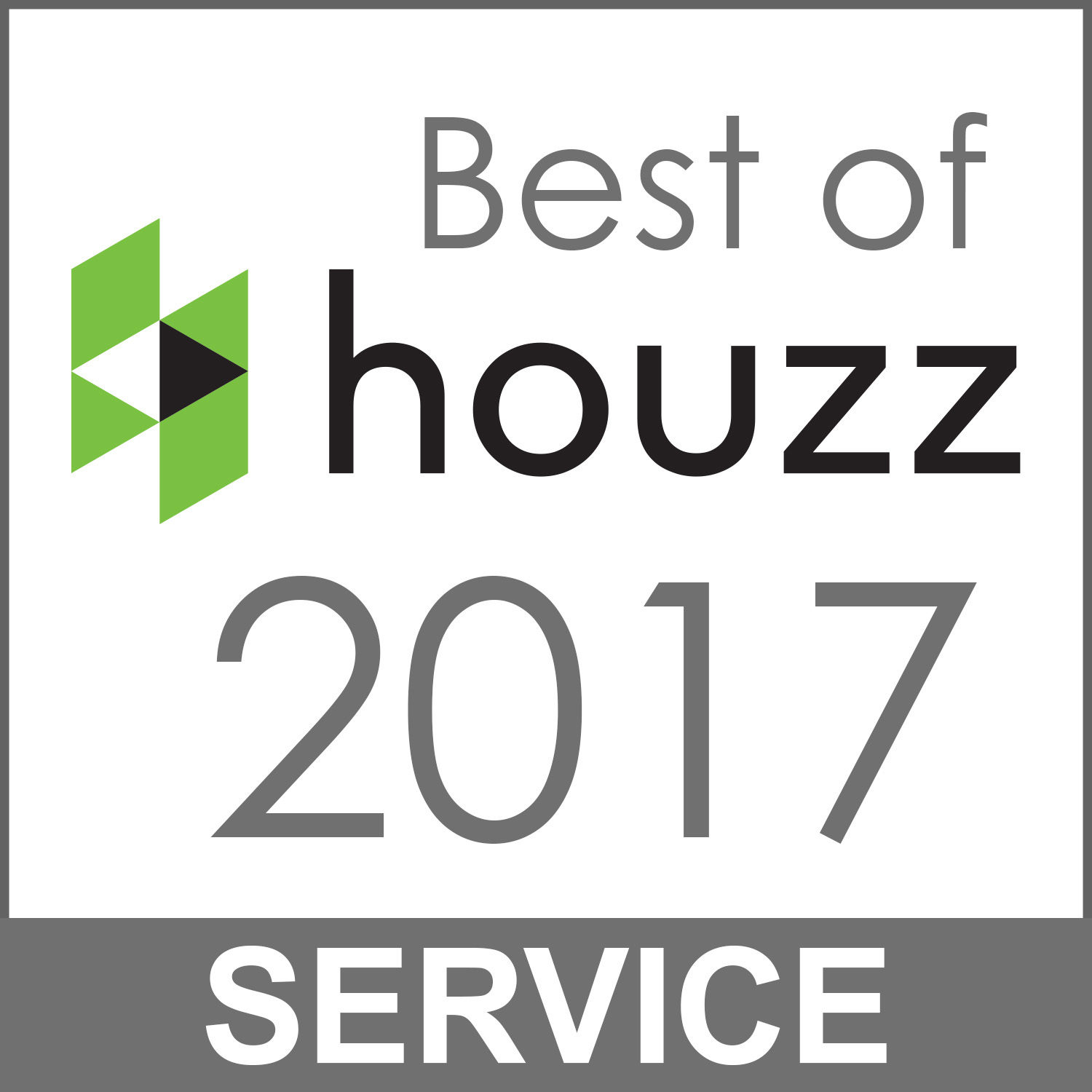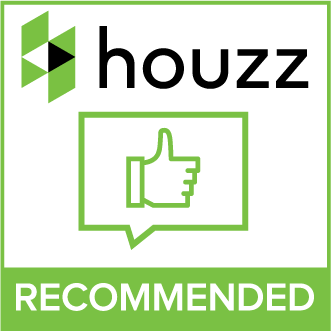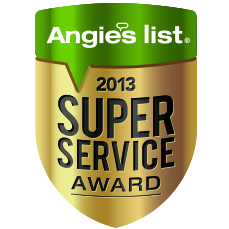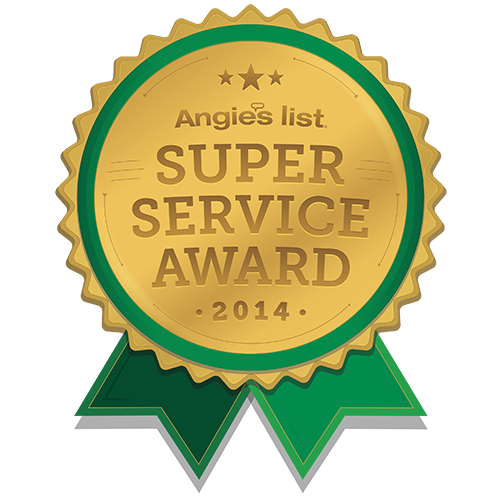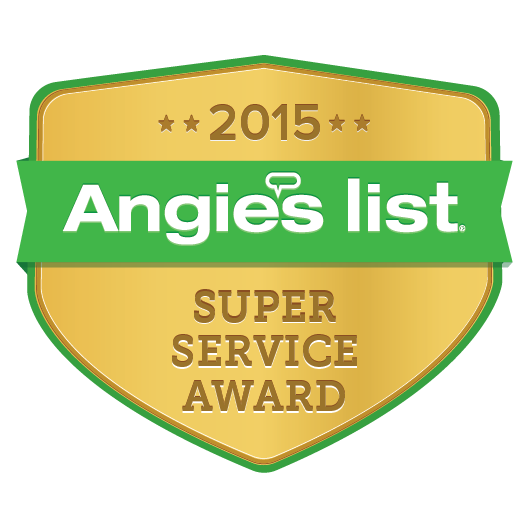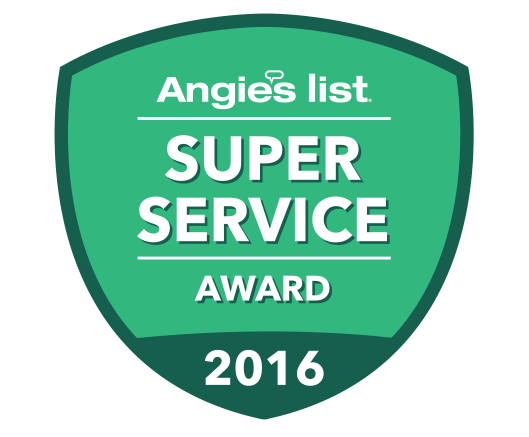 A+BBB Rating
View More
View More
1572 Anthony & Sylvan Pools Consumer Reviews
A link has directed you to this review. Its location on this page may change next time you visit.
Page 1 Reviews 1 - 30
Pablo of Centreville, VA Verified Reviewer Verified Buyer
Original review: June 12, 2019
Anthony & Sylvan has good service. We moved into our home in 2015. It had a pool and I didn't know anything about how to take care of pools. So, I looked into Yellow Pages for one of the nearest branches of pool care and Anthony & Sylvan was there. I gave them a call and we've had this relationship ever since. I use them for opening and closing the pool. Anthony & Sylvan has good retention of staffs, so I see the same people year after year. It developed a good communication and good customer-contractor relationship there.
The service guys do great work and describe their work step by step to me so I know what they're doing. Also, over the phone to schedule, the reps are very accommodating to my schedule and time availability. The service guys show up within the prescribed time that they promised. They take their time. They don't rush through it. If they see any kind of issue or problem, they expedite then and there, which is nice. They don't reschedule the service call. So, it's a good service. This year, they opened the pool season and there was just a small issue with the heater that turned on and turned off. We opened it up and there was a snake in there, and the service guy didn't freak out. He kinda scared the snake away, which was non-poisonous. I highly recommend Anthony & Sylvan.
View more
Be the first one to find this review helpful
Thank you, you have successfully subscribed to our newsletter!
Enjoy reading our tips and recommendations.
We value your privacy. Unsubscribe easily.
Lisa of Morganville, NJ Verified Reviewer Verified Buyer
Original review: July 24, 2018
Anthony & Sylvan put in my pool and they do routine maintenance on my pool. If I need my joints filled in and things like that, they do that stuff. The manager, Ian, is the genius behind the store and he knows what he is talking about. He helps everyone and he is courteous. Everybody loves him. Everyone is usually frustrated when they come in there and there is always something going on with their pool, but he is very knowledgeable and he will always try to help you.
When I bring my water for testing and put in my information, the computer sometimes gives out more chemicals and more things than I actually need. But when I spoke with my maintenance person that maintains the pool, he said that I don't need all those stuff and that I only needed a fraction of what was on the sheet. So, when I went back and told Ian or the staff there, I asked why the computer was telling me that we needed so much stuff. He said that the computer is basing it on what they see as a problem, so they'll know what is actually necessary. Sometimes, I feel like the computer is giving out stuff for us to buy and that is what it is set up to do. It tells me that I need a lot of things even though sometimes I really don't need it, and that's what I don't like. But their staff is good.
View more
Be the first one to find this review helpful
Perry of Clifton, VA Verified Reviewer Verified Buyer
Original review: July 11, 2018
Anthony & Sylvan built my pool. I also used to use their company for pool services but then I had a falling out with one of their people. I hired them to do a job. We set a date and they called me to tell me that they couldn't do the job twice. Eventually, I found out from friends of mine that the person whom they were trying to hire to do the job had been fired and Anthony & Sylvan wasn't going to hire anybody else this season yet they weren't telling me which ticked me off. So I moved on to another store. Still, I like Anthony & Sylvan's supplies better so I still come and use those.
Before, I hired them to redo some pool work for me and they helped me up. Their staff members are knowledgeable and helpful. They gave me good ideas. Also, every time I go to them and if something in my pool breaks, their people would be fixing it. Their technicians explain why things work and what I can do to stop and fix problems.
Sometimes, when I go to Lowe's, I bring kids. However, the people at their store are busy and they really don't want the kids there. Conversely, Anthony & Sylvan has up front are always really attentive and sweet. They are good to the kids. They laugh, they answer questions and that I admire and I'm thankful for. I don't have to worry about somebody's reaction to my children when I come in. I'm perfectly at ease there and so are my kids.
View more
Be the first one to find this review helpful
Jessica of Conestoga, PA Verified Reviewer Verified Buyer
Original review: July 6, 2018
Anthony & Sylvan had installed our pool, so they closed it and we wanted them to open it for the first year so if anything went wrong, they'd be held accountable. The pool itself looks nice. But their coordination during the install and their communication were lacking. When we were evaluating and choosing the company that we were gonna go with, one of the things that they showed us was quality control, a schedule and a plan. I really liked that aspect of it and that's honestly why we chose them. However, all that meant was that somebody just drives up to my house weekly and snaps a few photos when we're not home, and then sends them in an email and says that it meets their approval. So, there was no coordination with the customer. It was just them approving it without the customer's input.
They also installed my fence and it doesn't close, and they were supposed to be calling me back. I called to get it fixed last year multiple times and it never happened. When they call to schedule an appointment, they say, "Are you gonna be home?" And then I say, "When are you coming?" And they're like, "We'll call you the night before." I don't know when that's going to be so I can't guarantee I'm going to be home. Anthony & Sylvan could definitely improve in their service from that aspect as well.
View more
Be the first one to find this review helpful
Wendy of Marlton, NJ Verified Reviewer Verified Buyer
Original review: June 22, 2018
We worked with Rosemary of the Anthony & Sylvan in our area and she assisted us in replacing our pool. We had also gotten a recommendation from them for the pool maintenance but I didn't realize that they actually would come out, clean, and make certain that everything would be set up and closed down. I'm very pleased with the service that they provide. It's a little expensive but not considering the amount of work that has to be done. And in our case, especially since my husband has not been well and can no longer take care of the pool, it was really great for them to come out.
When I go out, I know the pool is taken care of and the Anthony & Sylvan men are here on time every Monday or Tuesday or whatever day we chose. They always check with us and then do what they have to do. And if we have any questions, they're always ready to answer them and make any suggestions for the benefit of the ease of work in our pool. They always check on the pH levels too. They make certain that the pool is clean and it's swimmable. And aside from their productivity, I'm also very pleased with the courtesy of the gentleman who comes out. They are patient, kind and very astute about their knowledge of the pool. Now, the pool looks great and it makes it a lot easier for me to handle it and go swimming and just enjoy myself. The water looks good and I don't have any allergies or problems with residue that's there. The pool is always clean, so I'm happy. Thus, I have already recommended Anthony & Sylvan to a friend.
View more
Be the first one to find this review helpful
How do I know I can trust these reviews about Anthony & Sylvan Pools?
1,819,991 reviews on ConsumerAffairs are verified.
We require contact information to ensure our reviewers are real.
We use intelligent software that helps us maintain the integrity of reviews.
Our moderators read all reviews to verify quality and helpfulness.
For more information about reviews on ConsumerAffairs.com please visit our FAQ.
Micheal of Laplata, MD Verified Reviewer Verified Buyer
Original review: June 13, 2019
I've recommended Anthony & Sylvan to a friend.
Be the first one to find this review helpful
Chet of Woodbridge, VA Verified Reviewer Verified Buyer
Original review: June 12, 2019
Anthony & Sylvan installed our pool some years ago. And I've gone around to a number of different pool service providers and had to even come back to them. I've used Anthony & Sylvan for opening and closing, and I've moved up to even using the VIP service, which is weekly. I've had interaction with the office in Northern Virginia and I used to take my samples up to them and test them, and they gave me all the information in reference to what I needed to accomplish in adjusting my water balances. But right now, with the VIP service, they come out and do it on a weekly basis. I like Anthony & Sylvan's service guys. They're willing to explain what's going on, they're willing to say what they're doing, and they're willing to tell me if I needed to work on something.
Be the first one to find this review helpful
M. of Va, VA Verified Reviewer Verified Buyer
Original review: June 12, 2019
We've been with Anthony & Sylvan since 1994. They've always been responsive and they don't make it a habit of trying to sell you something you don't need. So, that's much appreciated. I would recommend them.
Be the first one to find this review helpful
Antonio of Washington, NJ Verified Reviewer Verified Buyer
Original review: June 11, 2019
My secretary found Anthony & Sylvan for me. I got new materials from them and I used them for service, and seasonal opening and closing of the pools. All of their work was done correctly and everything was pleasant with the workers.
Be the first one to find this review helpful
Joy of Lititz, PA Verified Reviewer Verified Buyer
Original review: June 10, 2019
I would give Anthony & Sylvan a 5 and that's because of who was here.
Be the first one to find this review helpful
Joe of Flourtown, PA Verified Reviewer Verified Buyer
Original review: June 9, 2019
Anthony & Sylvan put my pool in 31 years ago. I use them for openings and closings. They're fast, convenient and we get Saturday schedules. The guys who come out are great. They do their job and talk to you as they go in. They put the cover on and off quickly, and they're in and out.
Be the first one to find this review helpful
Alan of Doylestown, PA Verified Reviewer Verified Buyer
Original review: June 8, 2019
We had purchased our house last year and Anthony & Sylvan had installed the pool and serviced it for the previous owners. Now, we use them for opening and closing for all our chemicals and for water testing. The technicians they sent out to do our opening were great. They were hardworking, very patient and informative. They walked us through the whole process, went over the pool mechanicals with us again, and gave us a bunch of good advice on how to maintain the pool.
Be the first one to find this review helpful
Nancy of Perry Hall, MD Verified Reviewer Verified Buyer
Original review: June 7, 2019
Anthony & Sylvan installed our pool 20 years ago and we have them open and close every year. They just renovated our pool too last year. They're always very efficient and friendly. They do a good job and they're very thorough. We've never had problems. Everybody's been very nice and very clear with what's going on. Anybody that uses Anthony & Sylvan would be happy with their services.
Be the first one to find this review helpful
Scott of Bluemont, VA Verified Reviewer
Original review: June 5, 2019
We contracted with Anthony & Sylvan for a pool project in August 2018, to ensure that 90% of the work would be done before December, and only 2-4 days of work would be required in 2019 (plaster and fill) to open the pool in the March/April 2019 time frame. We brought many concerns, issues and deficiencies to the company's attention, which were more often than not ignored, forgotten or discounted. As a result, most of our concerns were never addressed.
Our property was in a constant state of construction debris and trash, and they damaged our driveway, flowerbeds, shrubbery and trees, and lawn because they failed to adhere to their own ingress/egress routes. When the plaster and fill crews showed up finally in late April, the A&S manager stated the pool was in not anywhere near ready for plaster and fill. There were a number of poorly constructed areas (previously brought to their attention) and the project would be delayed by about a month.
Finally, when they did plaster and fill the pool, and only after finally payment had been made, it leaks, there are stains and streaking in the plaster, and the tile work is unstable, and cracking. Poor construction. We have been waiting on resolution now for over a month, and the finished product still has not been delivered. It's June. 10 months after we started, and the season is underway. Additional details, pictures and the story of our ordeal can be found at www.OurPoolSucks.com, which we have launched in an effort to get Anthony & Sylvan Pools to respond.
View more
2 people found this review helpful
Kathleen of Chalfont, PA Verified Reviewer Verified Buyer
Original review: June 5, 2019
Anthony & Sylvan filled our pool about 10 years ago, and we've continued to work with them on opening and closings and also in purchasing our pool chemicals at their retail stores. We use them for equipment service as well. And we've had a good working relationship with them. They appreciate customer loyalty and try to help you out when they can because of being a loyal customer.
Be the first one to find this review helpful
Barry of Langhorne, PA Verified Reviewer Verified Buyer
Original review: June 4, 2019
We moved into this home and Anthony & Sylvan was the previous company that the previous owners used and they recommended them. So, we felt like that was the easiest way to go about it to see if we wanted to use them, so we did. They open our pool. They jumpstart everything and get it going. But we probably will reassess it because I felt it was overpriced.
Be the first one to find this review helpful
Carl of Gettysburg, PA Verified Reviewer Verified Buyer
Original review: June 2, 2019
We've had the pool for about 10 years and my wife did the initial research on it. She would not have selected Anthony & Sylvan if they weren't highly recommended. I like their promptness. We've never had to wait for an appointment and they're out here when they say they're gonna be. If there is any issue with anything, they're always here to back it up and come and fix whatever the issue is. If I asked any questions about the equipment, their team answers it very quickly and they're friendly people. The guy who has come out for the last several years has always been very polite and efficient. It doesn't take him long to set things up and move on.
Be the first one to find this review helpful
Peter of Wilmington, DE Verified Reviewer Verified Buyer
Original review: June 1, 2019
I had my pool built by Anthony & Sylvan and I stayed with them. I have them do the seasonal opening and closing. If there is any equipment maintenance or repair, I would call them too. For a year or two, I haven't seen the technician who has been with them for a long time and who's been helping service the pool ever since it was built. He was out due to illness, but he just started back with them. He joined this last pool opening and he was very helpful. His knowledge is greatly appreciated.
Be the first one to find this review helpful
Customer increased Rating by 4 stars!

Adam of Stafford, VA Verified Reviewer
Original review: May 31, 2019
My wife and I built our new home 1.5 years ago and we wanted to get a pool installed for our family to enjoy. Anthony & Sylvan Pools seemed like a truly professional company throughout the sales process, however little did we know, all of the professionalism and customer service went out the window as soon as they have your money and a signed contract.
After living in our home for the first year we decided we were ready to move forward with the pool and that we would be using Anthony & Sylvan (based on their nationwide reputation, warranty, claims of exceptional customer service, etc). Our salesman (Pete **) was very great at his job and seemed to know his stuff very well, so when he told us typical gunite pool construction in the fall is between 4-6 weeks, pending weather delays, we had no reason to not believe him. We're told 5 months later in the spring by our project manager that that company shuts down in the winter.
After signing our contract with Pete on October 2nd 2018 things seemed to slow down and we no longer felt like we were receiving any customer service. We had our "Meet and Greet" with Pete and the Project Manager (Randy **) on October 30th. After this it seemed as if we slipped to the very back of their priority list. We would call Pete or our Project Manager (Randy **) and it would go to voicemail, or we would email them and never receive a response. We were told the "Pro Edge Build" website would allow us to track our important dates for the construction process so we know when to be home from work for the trades to do their work, however nobody ever updates this information (just prepopulated dates that don't matter) and when you ask anyone for a timeline or tentative dates scheduled they cannot give you an answer.
After excavation, a ton of gravel was dumped and scattered at the end of our driveway leading into the backyard, no silt fence was installed (resulting in clay spreading throughout our backyard with each rain over this 8 month period), and no follow up conducted to keep us informed of the upcoming important dates. Throughout this process we would never hear anything and when we would be leaving for work someone would show up and say they were scheduled to perform their work, so we would then have to rearrange our childcare/transportation and work schedules last minute to accommodate Anthony & Sylvan.
This happened almost every time any trade work was to be completed, except for the gunite due to the fact they called us the day prior to ensure we made our payment before they showed up the next day. As happy as we were at this point to be making progress on our pool, it was already well beyond the estimated 4-6 week period.
We finally got our gunite shell on December 14th, 10 weeks and 3 days (73 days) after signing our contract. Although things had been moving slow up to this point, we were told the excavation, gunite prep, and gunite were the most lengthy parts of the entire process so we were hopeful they could make up for some time throughout the winter and have our pool done in AT LEAST 6 MONTHS and just in time to enjoy it in the Spring. BOY WERE WE WRONG! At this point Anthony & Sylvan already had 95% of the money for the pool due to their convenient payment schedule (40% due prior to excavation, 55% due prior to gunite) and therefore had no need to provide us with any customer service, professionalism, or communication throughout the remainder of the process.
By Spring 2019 (what we were assured would be a "No Later Than" timeline for completion by A&S) we had NO further progress made on our pool. On top of this, the backyard looking like trash was starting to get to us (after 6 months it's difficult to ignore). The yard was, and continues to be, a mud pit which inconveniences us further in regards to our dogs. When they're let out and back in multiple times a day, there is a paw cleaning process.
However, no matter how much we clean, or whatever gadgets we use, Virginia Clay gets tracked into our house/carpet. Piles of dirt everywhere from the excavation, trash from gunite crew, trash from short stub crew, safety fence blown down and in the pool after the day it was put up, plastic "winterization cover" for the shell ripped and blown/flapping all around, clay from excavated dirt spreading throughout backyard, etc. We had to pick up parts of the safety fence or plastic floating around our backyard on numerous occasions throughout this process.
When we couldn't stand the mess anymore we had to contact Anthony & Sylvan (again, us having to reach out to them to get anything done) to do something about the trash. A couple weeks later the PM stopped by to "clean up" the jobsite, but left all the plastic piled up behind our pool so it would be more out of sight and assured us he would have someone pick it up and haul it off. To this day this pile of plastic is still sitting behind our pool getting blown around with every gust of wind that comes by.
Throughout this winter/spring we continually reached out to Anthony & Sylvan representatives, working our way up the chain of management until we finally reached someone who made it sound as if he would be able to help move construction along and compensate us for what he agreed was poor customer service and unreasonable delays. The General Manager, Mid Atlantic Division (Thatcher **) agreed that our experience had been unreasonable and assured us he would make it right by ensuring we were satisfied by the end of the project. Although this initially put us at ease, this also became a process of not delivering on their promises.
** told us (end of April 25th) that his goal was to have us swimming in our pool in approximately 3 weeks and reached out to his scheduler with details. This has now been over 5 weeks ago and we still do not even have the patio formed. They moved along with getting the tile and coping crew on site, finally got the electricians, plumbers, and gas trades to show up throughout this timeframe, however we have yet to receive anything from the decking crew to even get a tentative scheduled date for our patio form and pour. This is even after the scheduler (Patrick **) reached out to them about contacting us ASAP to arrange a date.
After ALL of this, we finally decided we should be compensated for this mess of a project and the unnecessary delays to our given timeline. After reaching out to find out how they would "make it right", we were insulted by an unreasonable discount (1% of total project cost) offered to us off of our final payment prior to the plaster. When we laid out our expectation of a 10% discount, we were told that 10% of the project is a lot of money. $68,500 is a lot of money. Money that was paid in good faith that the promises that were made, would be fulfilled.
Now they are telling us the only other ways they can "add value" for us to our project is to spend additional money on other accessories/services in order to receive a small "savings", however with how poor the service and timeliness has been thus far I can't see any "value" in anything they could offer us other than money back on a botched project. I totally get they don't want to lose money on any project, however as a contractor if you totally screw something up you should give your customers compensation for your mistakes.
I wouldn't think 10% off is an unreasonable amount for any failed project (typically marked up 30%), and if this is how you do business then your mistakes and poor judgment SHOULD put a dent in your bottom line and affect how much money the company makes or loses on a project to keep those same issues from happening again and again. I don't care, nor should I have to, about losing personnel, delays you face, or whether or not the company makes a profit on my project. I care about getting my swimming pool in a reasonable amount of time (based on your projections) and being appropriately compensated for any issues or unsatisfactory results throughout the process.
Based on our experience, I cannot and will not recommend anyone to build a pool with Anthony & Sylvan (unless they make up for their shortfalls with us). 8 months later and we still just have a wrecked backyard and the pool is still a MINIMUM of a month away from being able to swim in (assuming they were to increase their rate of progress all of a sudden). Due to their shortfalls we have already missed out on over a month of prime swimming weather and AT LEAST 2 months of it by the time our pool may finally be completed, not to mention the birthday parties we planned on hosting at our pool based on the assumption that it would be done by Spring 2019 at the absolute latest. This is completely unacceptable and we are just ready to get it over with.
View more
Be the first one to find this review helpful
Richard of Pikesville, MD Verified Reviewer Verified Buyer
Original review: May 31, 2019
Anthony & Sylvan's salesman, Mike, was fabulous. I tried five other companies and found that Mike and Anthony & Sylvan were a good value. It seemed to be a very good product. We use them for seasonal openings and closings, and they've been wonderful. The team is knowledgeable. They got the work done and they did a good job.
Be the first one to find this review helpful
B. of Pa, PA Verified Reviewer Verified Buyer
Original review: May 30, 2019
For the service, I'd give Anthony & Sylvan a 5.
Be the first one to find this review helpful
Cheryl of Leesburg, VA Verified Reviewer Verified Buyer
Original review: May 29, 2019
The people I've dealt with at Anthony & Sylvan have been very responsive. The company built our pool and they've been opening and closing it ever since.
Be the first one to find this review helpful
April of San Antonio, TX Verified Reviewer
Original review: May 23, 2019
Our issue has been outstanding since the summer of 2018. The table we had built in our pool has some defects and we still can not seem to get the problem fixed. We continue to receive excuse after excuse from contractors not showing up due to broken vehicles to contractor behind on work orders. John ** Warranty Manager provides poor customer service and continues to be dishonest as to trying to fix the problem. The last incident involved Mr. ** telling me the contractor being sent was prepared to try two different methods to fix the issue; yet the contractor comes over and is not equipped to try the second method.
I have sent numerous emails to Mr. ** complaining about their customer service and have copied Dan ** whom I believe is the GM for San Antonio area. At this point I no longer what to work with this company. The website talks about their great Customer Service and how they back up their work but I have to say their statements are not true based on my experience. One thing I will say is they were nice and quick to take our money when we built our pool. We will no longer waste our time working with this company.
View more
Be the first one to find this review helpful
mark of Washington, DC Verified Reviewer
Original review: May 15, 2019
2019 We contacted Anthony Pools to re-plaster and retile our pool. Salesperson was more than eager to sell their products and services promising "they were the best in the business." He seemed reasonable and to know what he was selling. Unfortunately the rest of Anthony Pools was uninformed, disinterested or unhelpful. Absolutely hands down the worst customer service I have ever encountered. Note that all services must be pre-paid. My experience with contractors who demand full pre-payment is they are more about getting paid than doing a good job. What Anthony doesn't tell you is all their work is contracted out and they function merely as the seller and scheduler. Once money is received they disappear.
I was held hostage for the final portion of the job until full payment was received despite having paid over half already. "I cannot let our team come to your house until we get paid." You have zero recourse if there is a problem. Unless they were seeking payment getting someone from the office to answer the phone or answer emails is next to impossible. Find a group that does their own work and allows you to pay for a completed job. Anthony pools is a larger operation that works off a middleman markup business model. You will most likely get a better price since can avoid the contractor middleman markup.
View more
6 people found this review helpful
Customer increased Rating by 1 stars!

MARCIA of Pedricktown, NJ Verified Reviewer
Original review: May 15, 2019
My husband and I decided to go with A&S because of their nation-wide footprint and long-standing brand in our area. Additionally, we have had friends and family members work with them. At the beginning, things were fine. Our sales representative was very attentive and informative, and we were excited to get started with construction.
We decided to finance our project with them, which included pool construction, patio (pavers) construction, and a fence. This was a big job, and we were a bit nervous and inexperienced. Once the contract was signed, things went downhill - quickly. Where to begin? Since December 4, the day the digging crew came to break ground, we have had one mishap after another, including:
1. The excavation crew clipping our well line after being told repeatedly that one existed - and after verifying that with our sales person and project manager that those instructions would be in the plan. After some tugging, A&S agreed to cover the cost of the reposition of the well lines;
2. Receiving a bill for $800 to cover "additional excavation costs."
3. The cement crew destroying one of our flood lights with their equipment;
4. The electric installation failing to pass inspection three times because of poor management of the crew (as shared with me by the supervisor of the team).
Our project manager did not come out to check on status of projects unless called with a problem. We have asked repeatedly for a documented project plan, and have only received notional ones via email from the scheduling team. It's now May 15. Our patio construction team came out today to start deck prep and grading, and informed us that we will now need to pay them an additional $5,300 to cover costs that were not included in our original contract - including a step outside of our back door and a drain. For whatever reason, our salesperson neglected to include the need for a step in the original contract we drew with them.
We understand that A&S needs to run a business, and we understand that new construction is always challenging. What we're struggling with is the lack of communication and management of expectations. I'm hoping that things get better and that we'll be able to look back on this experience with a little more clarity. For now, we're just frustrated. My recommendation - do your homework and ask as many questions as you can upfront. Also - do not do a December excavation.
View more
5 people found this review helpful
Unhappy of Midlothian, VA Verified Reviewer
Original review: April 29, 2019
Our pool was dug in December, 2018. (The project started in August, however, digging issues ensued, some of which were not the fault of A&S.) There has been zero project management. Requests for information on timing and what steps are coming next go disregarded. After much frustration/emails/calls/texts we created our own simple spreadsheet to attempt to gain some awareness of future activity. It has been wholly ignored. There appears to be no project plan. When crews do come to the house (e.g., the plumbers), they leverage a layout we never approved. We do not seem to be getting even close to the benefit of our bargain when it comes to customer service and project management. I would advise against beginning work with this provider - at least in my area.
Anthony & Sylvan Pools response
Thank you very much for sharing these concerns with us and we're so sorry to hear this. We've located your account and will be contacting you, shortly, to better understand your experience and to try to find a positive resolution to your concerns.
5 people found this review helpful
Customer increased Rating by 4 stars!

Jess of Sterling, VA Verified Reviewer
Original review: April 20, 2019
Stay away from this company (in Northern VA). The customer experience isn't a priority. Our pool is only 9 months old and there are already stains on the rock wall. We had some stains on the plaster too right after it went in and they did nothing to address. Just had our pool opening, tech was unfriendly, grumpy and generally unhelpful. Terrible company with no commitment to customers. They have our money so why worry about the poor quality of the product and the poor customer service?
2 people found this review helpful
Bryan of Dunkirk, MD Verified Reviewer
Original review: March 20, 2019
Miserable experience. Dig on June 21 2018. They were 3 weeks behind by week 5 of a ten week project, and now March 20 2019, we are only halfway done. No updates. Sometimes contractors show, sometimes they don't, sometimes they show entirely unannounced. "It rained". Yep, but not until the last week of July and we were weeks behind before any fell from the sky. The pool is smaller than spec, some tiles are upside down, diving board is off center from the decking bump out, and pressure gauge is broken. Many many emails to many many people go unanswered. I wonder how long the next half of the project will take, and what else will go wrong. Zero communication. No explanations. Choosing Anthony Sylvan was a mistake.
17 people found this review helpful

irwin of Oakhurst, NJ Verified Reviewer
Original review: March 15, 2019
Updated on 05/01/2019: PS. I received a call from the Regional manager who asked me to take down the above review, pay my balance and he would address all of my issues. He said AS would put a skimmer on the smaller pool and that would solve the problem. I took the review down. They came, said that the pool was too shallow to put a skimmer so they added a "collection basket" at the pump and said "problem solved. When we had the pool opened this season, the pumps would not work because of the bungled manner in which the "collection basket" was installed.
After changing some parts, my pool maintenance company got the pool going. After 1 week, the small pool was again draining to unacceptable levels, even though we had a second auto fill installed. It's like a patient who goes to the Dr for a cold and ends up in the hospital with cancer. Instead of addressing the problem (it's a closed system and water level should remain at consistent levels). They kept putting addition "band-aids" until the "band aids" compounded the problem. It has been very stressful. Spent a lot of money but AS is too big and too inefficient to solve these.
Original Review: All I can say is that if you want to keep your sanity and have a pool that works properly, do not use AS. From the beginning, they did not follow the master plan. We were redoing the whole yard which required following a plan denoting the future elevations. They had to redo the work many times over because the PM was never around when the crew was doing the work so it was done incorrectly (wrong elevations).
The pool is designed with a "water feature" where the waterfall from the large pool overflows into the baby pool. Never worked properly. The baby pool had to constantly be refilled manually and until they finally added a second auto fill for the baby pool. I forgot to mention that the first auto fill for the main pool, was never hooked up (they just forgot) and we had to remove tile and sod again for them to do so. They also did not put a skimmer in the small pool so the water pump for that pool gets jammed with debris and has to constantly be cleaned. I'm still back and forth with them but they never show up to actually do the necessary fixes.
It's very stressful. Spent a lot of money but AS is too big to care.
View more
8 people found this review helpful

Pavel of Pflugerville, TX Verified Reviewer
Original review: Feb. 15, 2019
Like most people out there I was convinced that due to national size of the company and lifetime warranty it is a good bet to go with A&S for such an expensive project. The sales process was great. Unlike some other people mentioned, I was not pressured hard into getting unnecessary extras. That's where nice things ended.
This is a new construction, so not a whole lot things to damage, but they still managed to destroy water pipe, despite showing them exactly where it lays in the ground. My builder will try to get that reimbursed, but looks like their "we are not responsible for damage" means exactly what is written - they will destroy unnecessarily your property and ask you to look into the contract when you complain about it. Pool shell was 2" lower projected deck level, and 2" shallower. It would be 4" shallower if only another unrelated contractor would not spot an obvious issue with rebar to the A&S crew doing rebar work.
Due to the lower level of the pool we had to find a solution how to match it to the deck, and with our helpful concrete contractor we found a solution - they would use a thinner layer of concrete mix suitable for thin applications. But we got a surprise week later after finding a suitable solution that pool walls were raised by A&S crew. This change, which no one asked for, introduced several issues - height of steps and sitting areas are now deeper than allowed by code, skimmer is too low to work efficiently and we have to work with our deck contractor to change plans and work already done again.
A&S PM found out about these changes only several weeks later, despite his company doing these changes. We discussed several solutions to the lower level of the skimmer (basically he suggested to not have trees around the pool and keep water level lower). But when it came to out-of-code depth of steps and sitting area he said it is my problem to deal with and if inspector fails inspection, these issues needs to be resolved at my cost.
First of all any such repairs below waterline potentially can cause cracks and water leaking out outside the pool shell, damaging my property, which they nicelly covered in their contract (by not being responsible for that). Second - these repairs are quite expensive, as it needs to be done with gunite crew and they have minimum order volume. And A&S put all of these costs on me. This is still in progress, but at this point I am sure that I had bad luck with the team assigned to my project. Question you should ask yourself: do you want to try your luck with such expensive product?
View more
Anthony & Sylvan Pools response
Thank you very much for bringing these concerns to our attention. We have located your account and will be contacting you, shortly, to better understand your experience and to try to find a positive resolution to your concerns.
7 people found this review helpful
Anthony & Sylvan Pools expert review by ConsumerAffairs
Anthony & Sylvan is a pool company that has been in business since 1946. It installs pools and does regular maintenance and cleaning. The company is known for its unique and custom pool design and it offers a lifetime structural warranty.
Variety: Anthony & Sylvan installs a wide variety of pools, including concrete and fiberglass pools.

Vanishing edges: It can install "infinity pools" -- pools the appear as though they don't have any edges.

Add-ons: Anthony & Sylvan can install many add-ons, such as sunken barbecue pits near the pool, beach entries, rock waterfalls, spillways and more.

Experience: The company has been in business for nearly 70 years and has worked on over 370,000 pools.

National availability: Anthony & Sylvan provides pool services to people across the country and can work closely with consumers to give them exactly the pool they want.

Best for: Homeowners, business owners, pool owners and property managers that are looking for a custom pool design.