Anthony & Sylvan Pools
ConsumerAffairs Accredited Brand
Anthony & Sylvan Pools is a premier builder of inground concrete and fiberglass swimming pools. Since 1946, we have designed and installed more than 370,000 pools for home owners all across the nation. Our pools are easy to maintain and built for life. With additions such as vanishing edges, raised spas and rock waterfalls your pool is an oasis in your backyard.
Anthony & Sylvan Pools Gallery (9)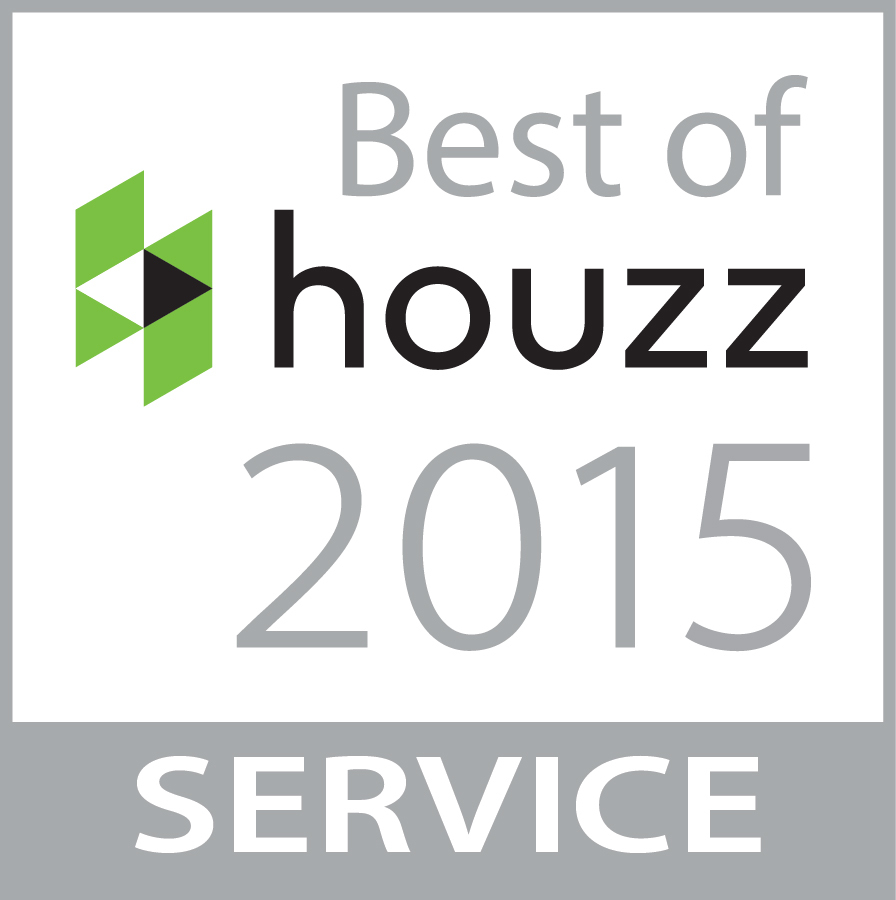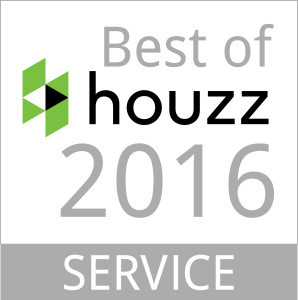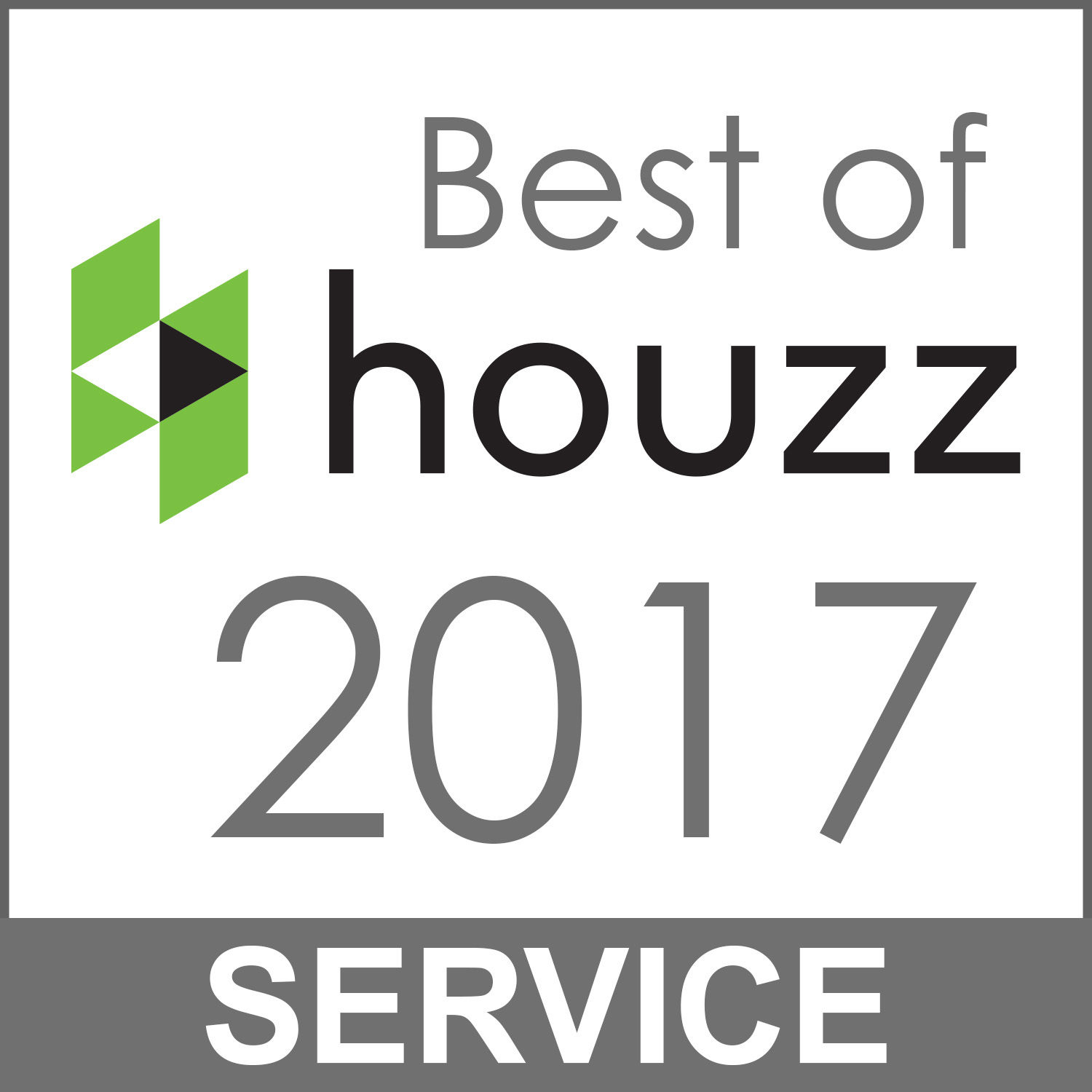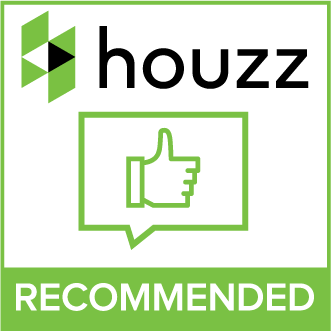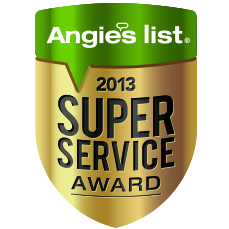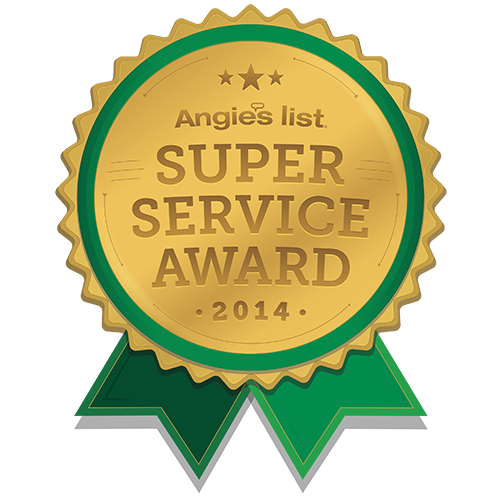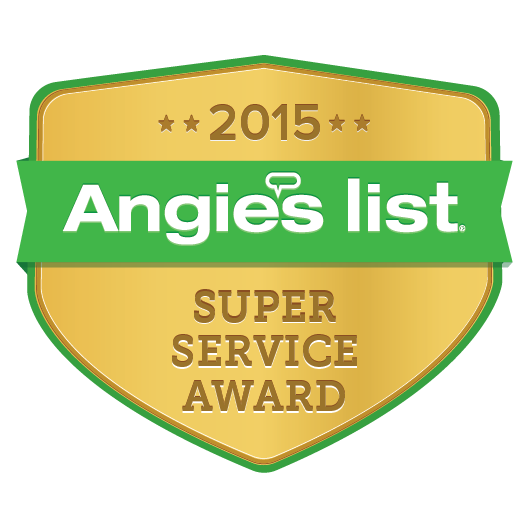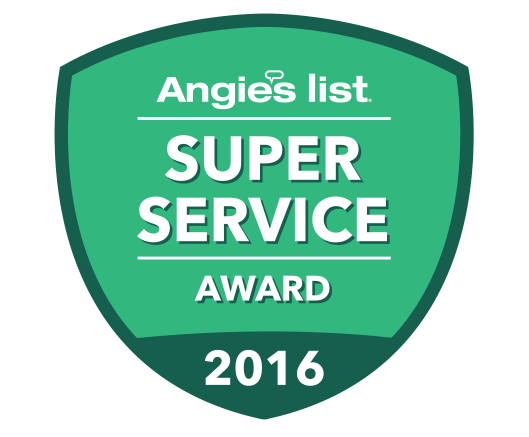 A+BBB Rating
View More
View More
BOTTOM LINE
Anthony & Sylvan builds, renovates and maintains custom pools. With tons of features to choose from, most customers should be able to design their ideal pool with Anthony & Sylvan.
PROS
Accessibility and safety features
Complete customization available
Lifetime warranty available
CONS
Retail stores not widely available
Top Anthony & Sylvan Pools Reviews
06/12/2019
M. of Va, VA
Verified Reviewer Verified Buyer
We've been with Anthony & Sylvan since 1994. They've always been responsive and they don't make it a habit of trying to sell you something you don't need. So, that's much appreciated. I would recommend them.
Read Full Review
06/12/2019
Chet of Woodbridge, VA
Verified Reviewer Verified Buyer
Anthony & Sylvan installed our pool some years ago. I've gone around to a number of different pool service providers and [came] back to them. I like Anthony & Sylvan's service guys, [they] explain what's going on, what they're doing, and tell me if I needed to work on something.
Read Full Review
Anthony & Sylvan Pools
Anthony & Sylvan Pools is a professional in-ground swimming pool company that builds, renovates and maintains pools with a variety of styles, features and options.
| Feature | Options |
| --- | --- |
| Pool types | Chlorine, saltwater |
| Pool finishes | Concrete, fiberglass |
| Pool designs | Geometric, modern, freeform, beach entry (aka zero entry), custom design |
| Options | Tile and mosaics, coping, decking, lighting, fencing |
| Features | Water features, vanishing edges, sunken barbeque pits, beach entries, raised spas with spillways |
| Safety and Accessibility | Kid-friendly pool customizations, handicap accessibility |
| Equipment | Automatic controls, pool cleaning systems, pumps and filters, water purifiers, heaters, safety covers |
Environmentally responsible pools
Anthony & Sylvan use environmentally-friendly designs, products and systems that are safe for both you and the environment. Special features include high-efficiency pumps, LED lighting and intelligent filtration systems, with saltwater systems that can purify water even when the filter pump isn't active. The Zodiac Nature2 Fusion In-ground and the Del Ozone Eclipse Ozonator reduce the need for harsh chemicals and eliminate bacteria by up to 90%, naturally.
Handicap accessible pools
Customize your pool with handicap-accessible options including lifts, ramps and walk-in pools (also referred to as beach access pools), so everyone in your family can enjoy the pool or spa safely.
Kid-friendly pools
Anthony & Sylvan can make sure your pool is a fun, safe addition to your home by adding-on safety features including non-slip decking, fencing, gates, covers and barricades to prevent accidents and limit access when you're not able to supervise.
Anthony & Sylvan pool prices
Because Anthony & Sylvan offers so much customization with their pools, you'll need to contact the company directly for an exact quote. However, they do have a general price guide that provides a range of $45,000 or under for something basic, to $100,000 and up for a more complex, customized pool.
Anthony & Sylvan pool services
Anthony & Sylvan can help maintain your pool once it's installed. There's a simple, easy-access scheduling tool online to book your services, or you can elect to purchase packages to receive regularly scheduled pool maintenance. 
Anthony & Sylvan can help with the following services:
Opening and closing
Cleaning
Equipment repair
Warranty service
Water testing
Packages are available for regular maintenance in the categories of pool opening and closing, chemical packages and winter watch services. You can also buy closing kits and start-up kits.
Anthony & Sylvan Pool supplies
You can buy pool supplies, equipment, chemicals and accessories online or in-person at Anthony & Sylvan retail stores located in the mid-Atlantic region — specifically Pennsylvania and New Jersey.
Do we recommend Anthony & Sylvan pools?
Anthony & Sylvan pools offer customers several options when it comes to designing the perfect pool. If you are looking for a more extravagant experience, we think Anthony & Sylvan have great features and add-ons for a wholly customized pool experience. What really makes them stand out to us is their dedication to accessibility, safety and their environmentally conscious options.
1601 Anthony & Sylvan Pools Consumer Reviews
A link has directed you to this review. Its location on this page may change next time you visit.
Page 1 Reviews 1 - 10
Eric of Warminster, PA Verified Reviewer Verified Buyer
Original review: June 25, 2019
When we bought the house, the previous owner used Anthony & Sylvan for the lights for the duration of the pool. The owner was strict with his pool and he wanted to see it clean all the time. They explained to me that they had tried to take a couple of different routes throughout the years and they regretted it. They recommended Anthony & Sylvan so that we didn't have any regrets. This is my first year owning a pool. Anthony & Sylvan closed it last and they opened it this year. They've done a lot more than just lights. A lot of my friends told me they could find someone a lot cheaper for me. But that really didn't matter because I wanted a proper job done. All our interactions over the phone with Anthony & Sylvan were very professional and very courteous. Their secretary was very polite. She returned my phone calls immediately which I really liked. I was working when the pool guys came but did their thing.
Be the first one to find this review helpful
Thank you, you have successfully subscribed to our newsletter!
Enjoy reading our tips and recommendations.
We value your privacy. Unsubscribe easily.
Nancy of Bealeton, VA Verified Reviewer Verified Buyer
Original review: June 22, 2019
When I had decided that we were gonna get a pool, I googled throughout the area. I live in a rural area, so there isn't very much to choose from. But I chose Anthony and Sylvan because they seem to have been in business the longest. They installed my pool. They also open it and close it for me. Recently, my favorite thing about them is they saved me a lot of money. They offered a program where I can open and close my pool for less than it would normally cost. They charged me a one-time fee for opening and closing. Normally, I would pay to open and then in the fall, I would pay to close it. That was more money. The only thing is one of the technicians who opens the pool is an older gentleman with a very thick accent. I can't understand what he says.
Overall, I don't have a problem with Anthony & Sylvan per se but I had a problem with one of the contractors that they used. They are a paving company called Concrete Masters. This is my third season with the pool. We have a fire pit that has a bunch of cracks in it from the get-go and different pavers that need to be fixed. I had their guy Silvio out here in the spring. He said they were gonna do this and that. That was on a Monday. He said they were gonna be back on Friday but they never came. I never heard from him all summer. My fire pit and the other issues are still not fixed.
View more
3 people found this review helpful
Bill of Townsend, DE Verified Reviewer Verified Buyer
Original review: June 21, 2019
I searched for different companies in my area and called a couple of companies to sit down with and have a conversation about products that are offered as well as pricing. Some feedback from other customers also helped clear my decision to do business with Anthony & Sylvan. They built my pool. They also closed my pool and opened it in the spring.
Working with Anthony & Sylvan, I like the ease of scheduling. I work with Frank who is the point person for the project. He was always reachable. If I left a message, he was quick to get back to me, answered questions that I had, and showed me information. He walked me through the process with the material so I could feel comfortable not having any prior knowledge of the pool system. He gave me information and I learned as I went.
My overall experience is great. I had one negative piece where there was misunderstanding and miscommunication with the concrete that incurred an additional cost to myself. I have right now a step that's not quite correct with the concrete. But I'm not gonna allow that to overshadow my whole experience and the whole project of the pool. I know it's a large undertaking to get all those working pieces in place.
View more
Be the first one to find this review helpful
Pablo of Centreville, VA Verified Reviewer Verified Buyer
Original review: June 12, 2019
Anthony & Sylvan has good service. We moved into our home in 2015. It had a pool and I didn't know anything about how to take care of pools. So, I looked into Yellow Pages for one of the nearest branches of pool care and Anthony & Sylvan was there. I gave them a call and we've had this relationship ever since. I use them for opening and closing the pool. Anthony & Sylvan has good retention of staffs, so I see the same people year after year. It developed a good communication and good customer-contractor relationship there.
The service guys do great work and describe their work step by step to me so I know what they're doing. Also, over the phone to schedule, the reps are very accommodating to my schedule and time availability. The service guys show up within the prescribed time that they promised. They take their time. They don't rush through it. If they see any kind of issue or problem, they expedite then and there, which is nice. They don't reschedule the service call. So, it's a good service. This year, they opened the pool season and there was just a small issue with the heater that turned on and turned off. We opened it up and there was a snake in there, and the service guy didn't freak out. He kinda scared the snake away, which was non-poisonous. I highly recommend Anthony & Sylvan.
View more
Be the first one to find this review helpful
Paula of Avondale, PA Verified Reviewer Verified Buyer
Original review: Aug. 23, 2018
I purchased a pool from Anthony & Sylvan and I've been using them in the last four years. Their opening and closing services are very expensive so I don't do that, but I've used their service department in my third year as a pool owner when something broke on the filtration. They came out and replaced it and took care of it for us. I love the staff at the store and the personal care that I get inside the store is my favorite part. Anthony & Sylvan's staff has been prompt. They're effective and efficient. They're very knowledgeable, too. When they test my water, they're excellent to tell me what I'm doing and what I should not be doing so it's always extremely informative and educational. By now, by the fourth year, I've mastered it. We love swimming in our pool. It's very nice. They build us a beautiful pool, and we're very thankful.
Be the first one to find this review helpful
How do I know I can trust these reviews about Anthony & Sylvan Pools?
1,923,804 reviews on ConsumerAffairs are verified.
We require contact information to ensure our reviewers are real.
We use intelligent software that helps us maintain the integrity of reviews.
Our moderators read all reviews to verify quality and helpfulness.
For more information about reviews on ConsumerAffairs.com please visit our FAQ.
Customer increased Rating by 2 stars!
Michael of Pearland, TX Verified Reviewer
Original review: July 4, 2019
Warranty/Quality is a joke! Pool completed in Oct 2018, however, the 2 bubblers we paid extra for, have never worked properly. They say they do not know how to fix the issues, and they have "exhausted all their resources". Must be the 1st pool they have built with bubblers in the 70 plus years they have been in business! If you are looking to build a new pool, stay away!
2 people found this review helpful
Angela of Buda, TX Verified Reviewer
Original review: July 1, 2019
We have enjoyed our pool for almost a month now, but buyer beware!! First off, the sales department... Steve is a great salesman. He's very professional and he answered all our questions. He made us feel very comfortable with choosing A&S. Second, the excavating... went great. They finished in record time, which was surprising for all the rock we had. Third... the rest of the pool build. This is where they severely lacked in customer service.
We were ill informed of the schedule. Their subs did not use the right forms for our decking. They used OSB instead of 2x6 so our edges of our decking are very wavy. No final inspection was done. And we are still waiting for final clean up. We ended up doing it ourselves. We are not impressed with the communication, which has disappeared after the water was in the pool. We are still waiting for them to correct some issues with the final product. Can we swim? Yes! Maybe that is what they rely on in lieu of a completely finished pool.
View more
3 people found this review helpful
Amy of West Chester, PA Verified Reviewer Verified Buyer
Original review: June 29, 2019
We've used Anthony & Sylvan for their retail store, testing our water, and for giving us recommendations. We also had them when we had service done on our pool for the first time since we moved in. They were easily accessible and were on time. They were also very friendly and courteous with the whole service installation. They asked if we had any questions. They were willing to come back and check things that we had questions about. They also took away any messes they made. They made sure all the boxes were put into the truck. They did great work.
Be the first one to find this review helpful

Paul of Oxford, PA Verified Reviewer
Original review: June 28, 2019
Do not discourage yourself with the length of this review. Please read the whole thing to understand our frustration and why we wouldn't recommend Anthony & Sylvan to anyone. We have contact AS Pools for our project in March of 2019. The salesman came on time and gave a great presentation of product. With a little hesitation we sign the deal the same night however we asked to extend cancellation date which he did. After a couple of weeks we have decide to move forward with the project and gave a deposit. On April 8th we have met with our salesman and our project manager for pre-construction meeting to go over the layout, etc. Plans and permits were already in place. "So far so good," we thought. And that's when things went south per se. We were told that within 10 business days they will be out digging. That didn't happen.
After three and a half weeks and multiple calls they finally showed up. Day after that rebar crew came and and finished their part of the project. Great! Then waiting begins and in meanwhile rain... and more rain. Almost entire hole with rebar was submerged under water. When township came out to inspect it was obvious that they will fail it, which they did. Once the water was pumped out it turn out that the side walls have collapsed (washed away) and clean up crew must come out to correct it. I understand that weather can complicate things so I waited patiently on clean up crew. Again I had to make several phone calls and emails before they arrive. Rebar had to be redone as well so the following day crew came back top do that. After the inspection it turn out that pool was re dug 7 inches to shallow on the deep end. Correction had to be made again.
The entire time this is going on our yard is torn apart. Sections of fence were removed for access of the construction equipment and all remaining dirt from the dig out was set aside for later use, so forget about mowing grass around it. Again after days of calling AS POOLS about next step of our project, they have finally got back to us on Friday night before memorial weekend that tomorrow they will be out to do concrete work on shell of the pool. OK! Guys came out as promised and got the job done in one day. I was told after that I must water the shell twice a day for a week before they will be back to do next steps. Coping and tile was next (of course after chasing with phone calls and emails). Crew did the job in a day and... had to come back several times to correct crooked tiles.
Since then almost four weeks went by and nothing is happening. Our patio crew keeps delaying every week blaming the rain for everything. I understand that rain will create delays however if it rains for one day it does not create a week of delay. To generalize my review: Your communication is below poor. If I don't call I don't hear from you. The only time you contact me is when it's time to make another payment. Your subcontractors leave a mess behind (plastic bottles, wrappers from lunch and dirty gloves). Your scheduling "costumer service" dept. is a joke. No one ever answers.
Never ever that I have wrote a review for anyone else in my life before. I always thought that I should give everyone an equal chance disregarding someone else experience. Not You Guys. This is by far the worst experience I have ever encounter. Good luck scheming other people with your promises upon which you can't deliver. Kudos to my project Manager TJ. I feel bad for him. He tries to help as much as he can but the company he works for DOES NOT CARE ABOUT THEIR CUSTOMERS!!!!
View more
5 people found this review helpful
Debra of Mohnton, PA Verified Reviewer Verified Buyer
Original review: June 28, 2019
I contracted several pool people to look at designing the pool and I had an Anthony pool about 30 years ago. I liked my experience and when the designer came to lay out the pool design for us, I was very pleased. I also use them for opening and closing, as well as maintenance or service if I had a problem with my pool. When they come, they look for any problems without asking. They're always courteous, friendly, and good at what they do. They also talk to you and don't just come and hurry up out of there. They make sure everything is right before they go. I'm very pleased with their service and with the pool itself, because it's maintenance-free and it's given us a lot of pleasure.
Be the first one to find this review helpful