Anthony & Sylvan Pools is a premier builder of inground concrete and fiberglass swimming pools. Since 1946, we have designed and installed more than 370,000 pools for home owners all across the nation. Our pools are easy to maintain and built for life. With additions such as vanishing edges, raised spas and rock waterfalls your pool is an oasis in your backyard.
Anthony & Sylvan Pools Gallery (9)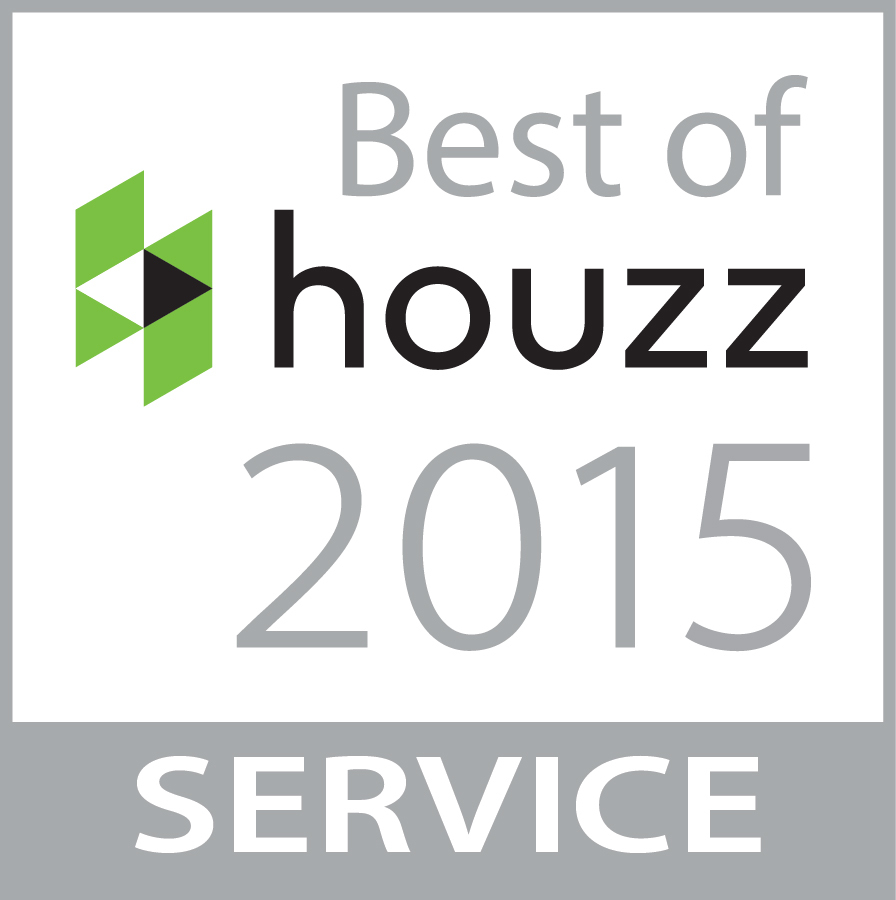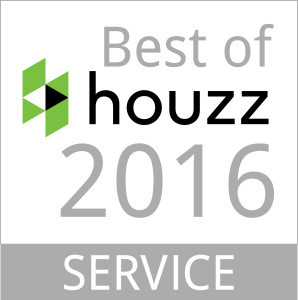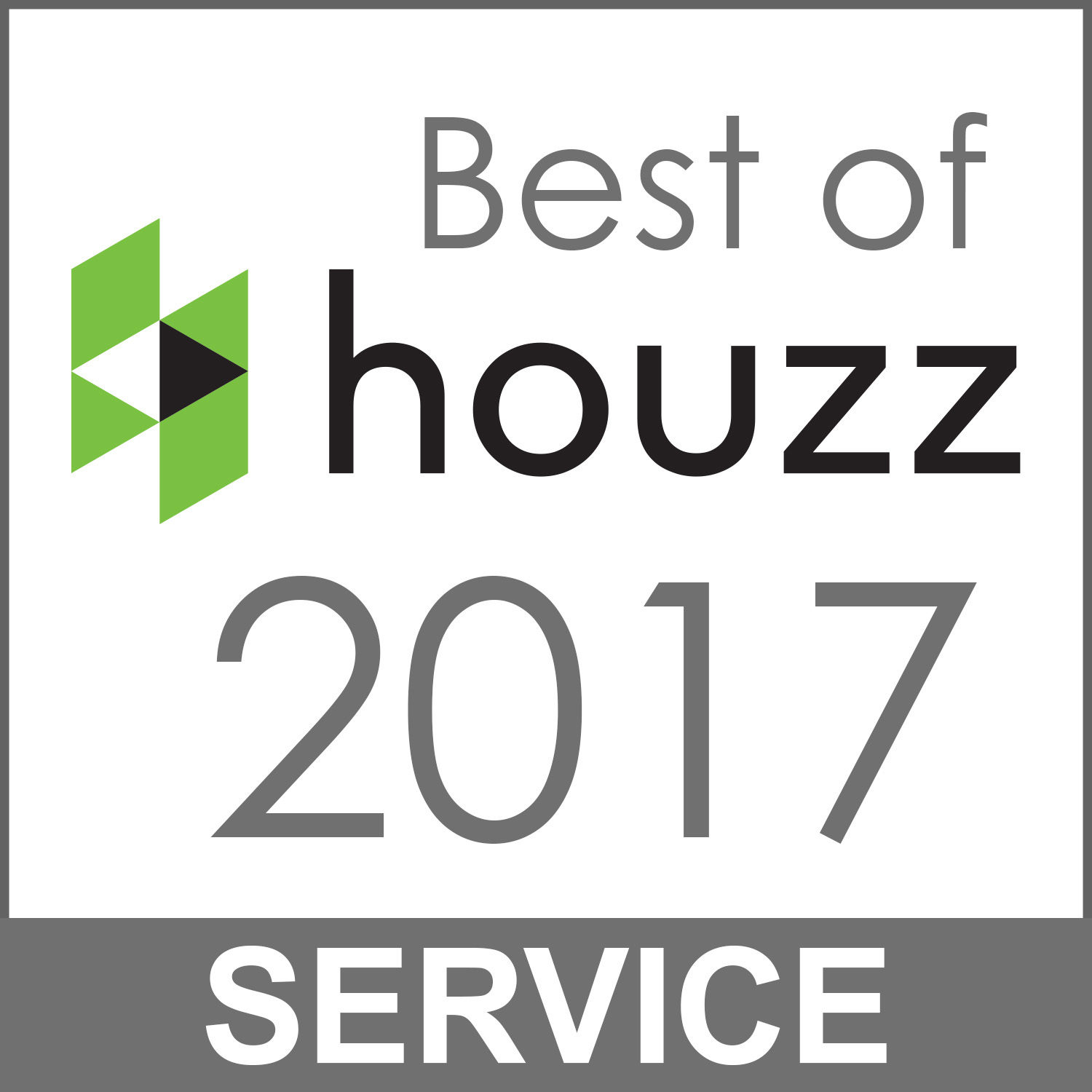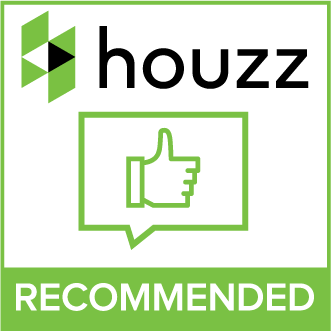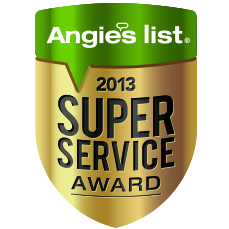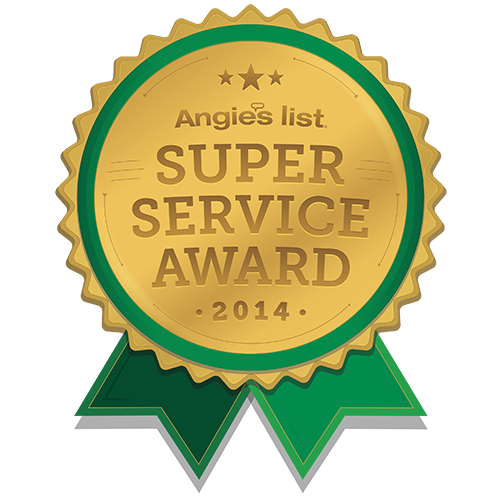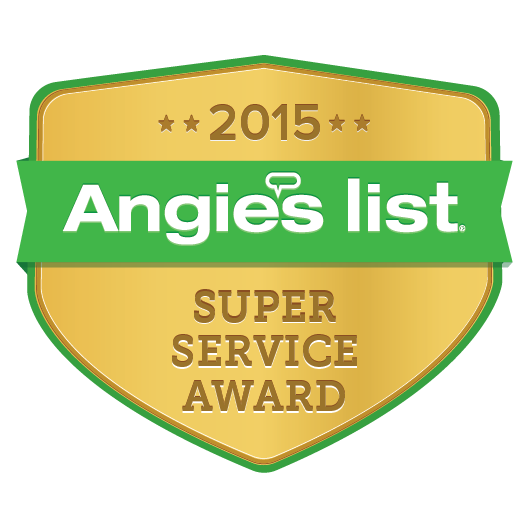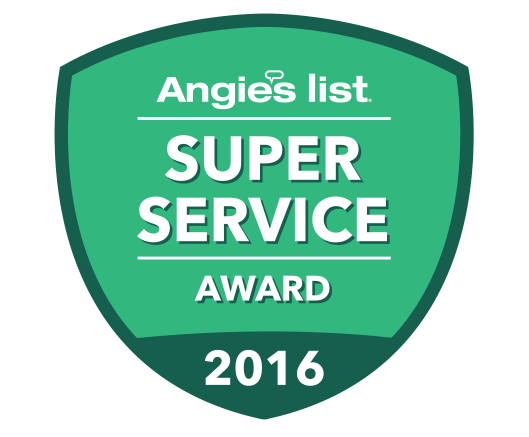 View More
View More
BOTTOM LINE
Anthony & Sylvan builds, renovates and maintains custom pools. With tons of features to choose from, most customers should be able to design their ideal pool with Anthony & Sylvan.
PROS
Accessibility and safety features
Complete customization available
Lifetime warranty available
CONS
Retail stores not widely available
​
How do I know I can trust these reviews about Anthony & Sylvan Pools?
2,435,513 reviews on ConsumerAffairs are verified.
We require contact information to ensure our reviewers are real.
We use intelligent software that helps us maintain the integrity of reviews.
Our moderators read all reviews to verify quality and helpfulness.
For more information about reviews on ConsumerAffairs.com please visit our FAQ.
M. of Va, VA
Verified Reviewer Verified Buyer
We've been with Anthony & Sylvan since 1994. They've always been responsive and they don't make it a habit of trying to sell you something you don't need. So, that's much appreciated. I would recommend them.
Read full review
Chet of Woodbridge, VA
Verified Reviewer Verified Buyer
Anthony & Sylvan installed our pool some years ago. I've gone around to a number of different pool service providers and [came] back to them. I like Anthony & Sylvan's service guys, [they] explain what's going on, what they're doing, and tell me if I needed to work on something.
Read full review
Anthony & Sylvan Pools
Anthony & Sylvan Pools is a professional in-ground swimming pool company that builds, renovates and maintains pools with a variety of styles, features and options.
| Feature | Options |
| --- | --- |
| Pool types | Chlorine, saltwater |
| Pool finishes | Concrete, fiberglass |
| Pool designs | Geometric, modern, freeform, beach entry (aka zero entry), custom design |
| Options | Tile and mosaics, coping, decking, lighting, fencing |
| Features | Water features, vanishing edges, sunken barbeque pits, beach entries, raised spas with spillways |
| Safety and Accessibility | Kid-friendly pool customizations, handicap accessibility |
| Equipment | Automatic controls, pool cleaning systems, pumps and filters, water purifiers, heaters, safety covers |
Environmentally responsible pools
Anthony & Sylvan use environmentally-friendly designs, products and systems that are safe for both you and the environment. Special features include high-efficiency pumps, LED lighting and intelligent filtration systems, with saltwater systems that can purify water even when the filter pump isn't active. The Zodiac Nature2 Fusion In-ground and the Del Ozone Eclipse Ozonator reduce the need for harsh chemicals and eliminate bacteria by up to 90%, naturally.
Handicap accessible pools
Customize your pool with handicap-accessible options including lifts, ramps and walk-in pools (also referred to as beach access pools), so everyone in your family can enjoy the pool or spa safely.
Kid-friendly pools
Anthony & Sylvan can make sure your pool is a fun, safe addition to your home by adding-on safety features including non-slip decking, fencing, gates, covers and barricades to prevent accidents and limit access when you're not able to supervise.
Anthony & Sylvan pool prices
Because Anthony & Sylvan offers so much customization with their pools, you'll need to contact the company directly for an exact quote. However, they do have a general price guide that provides a range of $45,000 or under for something basic, to $100,000 and up for a more complex, customized pool.
Anthony & Sylvan pool services
Anthony & Sylvan can help maintain your pool once it's installed. There's a simple, easy-access scheduling tool online to book your services, or you can elect to purchase packages to receive regularly scheduled pool maintenance. 
Anthony & Sylvan can help with the following services:
Opening and closing
Cleaning
Equipment repair
Warranty service
Water testing
Packages are available for regular maintenance in the categories of pool opening and closing, chemical packages and winter watch services. You can also buy closing kits and start-up kits.
Anthony & Sylvan Pool supplies
You can buy pool supplies, equipment, chemicals and accessories online or in-person at Anthony & Sylvan retail stores located in the mid-Atlantic region — specifically Pennsylvania and New Jersey.
Do we recommend Anthony & Sylvan pools?
Anthony & Sylvan pools offer customers several options when it comes to designing the perfect pool. If you are looking for a more extravagant experience, we think Anthony & Sylvan have great features and add-ons for a wholly customized pool experience. What really makes them stand out to us is their dedication to accessibility, safety and their environmentally conscious options.
Anthony & Sylvan Pools Reviews
A link has directed you to this review. Its location on this page may change next time you visit.
How do I know I can trust these reviews about Anthony & Sylvan Pools?
How do I know I can trust these reviews about Anthony & Sylvan Pools?
2,435,513 reviews on ConsumerAffairs are verified.
We require contact information to ensure our reviewers are real.
We use intelligent software that helps us maintain the integrity of reviews.
Our moderators read all reviews to verify quality and helpfulness.
For more information about reviews on ConsumerAffairs.com please visit our FAQ.
Page 1 Reviews 0 - 10
Liz of Ottsville, PA Verified Reviewer Verified Buyer
Original review: Oct. 27, 2019
We opened and closed this year with Anthony & Sylvan. We felt, both in the opening and the closing, that the people that came out were thorough. They answered lots of questions, they were very pleasant and willing to do so. They were efficient and quick, too. They didn't hold us and our day up too long. They came in, they knew what they were doing, they got it done, and they were in and out in a relatively short amount of time. I was very satisfied.
We also go into the store weekly during the season and have our water tested. The previous owners of our house had used Anthony & Sylvan and highly recommended them, so we continued. And they had installed it just a few years back, so we liked that they were familiar with the system. It was our first year owning this house and we're new to pool ownership, so they were patient with our three thousand million questions. They were very patient and answered, whether it was via phone, in store, or the text that they sent out for opening and closing. Everybody that we've met has been very patient and willing to educate us.
A girl named Katie came and she got her part of the job done, then she played with our dogs for a few minutes to keep them out of the hair of the other guy and my husband who were talking. So she kinda babysit our dogs for a few minutes because I was out of the house. They were very genuinely kind, caring people, and they made sure we knew what we were doing before they left.
When the guys came out to open the pool, that was such a busy season for them. And since we took later ownership of the house late in spring, they squeezed us in, which was wonderful, because we wanted it open before Memorial Day. So those guys came. They didn't have a whole lot of time, but they recommended to us that we call and they would send somebody else out to spend a little more time with us, which we did. I called someone in the office and she's been the one I've been dealing with, and I said, "You know, these guys suggested that maybe after your busy season was really over, you'd be willing to send somebody out that would spend like an hour with us to go over the system." And she's, "Oh yeah, sure. Not a problem."
She scheduled it right in and they came out. Then we were more prepared. We had a little knowledge under our belts and someone came out and spent like an hour to make sure we were doing things right and we weren't gonna damage our system. They were making sure that as new pool owners that we have the tools and the information resources that we needed. And if they couldn't provide it, they knew who could and got us to the right people.
Read full review
Be the first one to find this review helpful
Thank you, you have successfully subscribed to our newsletter! Enjoy reading our tips and recommendations.
Mike of Allenwood, NJ Verified Reviewer Verified Buyer
Original review: Oct. 23, 2019
This is the house I've lived in since I was a kid so the pool was originally put in in 1989. It was an Anthony pool and from 1989 to now, this was the only time we had to put any type of money into the pool for a substantial renovation, new coping or filtration – anything other than normal wear and tear. So doing the math on how old this pool is, we won't have to do anything else for the rest of our lives on it. The key to that is keeping up on the chemistry of the pool water. We have a chlorine pool. It's also a testament to the quality of an Anthony pool to have to do one major renovation in 30 years. If you get a liner pool, you're putting a new liner in every 10 years if you're lucky.
The pool was great for 20-something years but it needed some rehab work and some updating. Since Anthony & Sylvan was the one that installed it, why would I go with anyone else other than the people that installed the pool? I stuck with the best. We did a full renovation with new plaster, new tile and new coping in the spring of 2018.
They remodeled the whole surface of the pool, which was plaster or gunite. Along the top of the pool, the top waterline is tile and they redid all the tile work. They also redid the ledge, the coping, and put in a new Deck-O seal, which is the gap in between the concrete patio and the actual ledge of the pool. There is a couple of quarters of an inch gap that you fill in with a material that prevents water from seeping in and then freezing. The surface is white plaster and it's beautiful to the eye. The tiles are a really nice blue with a beige accent and the ledge is Travertine. So it is a brand-new pool with those renovations and it's very aesthetically pleasing. It's also very comfortable when you're in the pool on your feet.
From the sales team on my initial consultation to the renovation experts who came out and to the project manager, everyone was efficient and professional. They went above and beyond to ensure that I was satisfied, comfortable and knowledgeable about how the pool works and how to keep it the way it needs to be. Other than the initial salesman, there was the scheduling team for different aspects of the renovation or coming for measurements and they were all very professional as well. They were very good from the beginning.
Once Anthony & Sylvan started work, they had the different crews show up to do the demolition and to do the work. They were very professional and quick to do what they had to do. On one of the days, I wasn't even there. They just did what they had to do and when I came home, it was done. Joe, the project manager, was also always on the phone with me and always available if I had a question. He demonstrated to me what I needed to do for two weeks straight before the pool was ready to be swam in.
The job routine was smooth and they finished the pool right before Memorial Day. We were basically all set to have the pool swim-ready for Memorial Day. But that weekend, we had an incredible amount of rain, which caused a run-off situation from a neighboring property and flooded out our pool with mud and sediments. It turned my pool into a swamp so I called Joe. He lives not too far and he came over to my house on a Sunday, on Memorial Day weekend, to help me remedy the situation before it got worse. He coached me on what I needed to do, what chemicals I needed to buy and how to use them. He helped me fix the situation by lowering the water level and then he helped me clean it up with a flocking agent. He didn't have to do that on a Sunday. He just went above and beyond. He came over a couple of times to help out and that says a lot of Joe and the company. A week later, we were swimming in the pool.
It happened again towards the end of the summer with another storm. It was ridiculous. But I had that situation remedied with the property line and everything is great. With this type of pool, there's a lot of beginning maintenance that you have to do and you have to do it correctly. Owning a pool is not just turn on the filter and turn it off. You have to know what you're doing. You have to understand the chemicals, what things are doing and why they're doing it. There's definitely a level of customer education that is very important and these guys did that. Having gone through the summer that I did with those two events, I feel a lot more confident now in handling the pool by myself, which is important. And that was due not just to Joe but the guys in the store in Monmouth in New Jersey. They were very helpful as well.
When you have a brand-new 30,000 gallon white plaster pool that is filled with sediment and dirt from a torrential rain event, you would think that would cost thousands of dollars to clean up. But the folks in the store helped me troubleshoot what would be the best way to tackle the problem. With their help, it cost 20 bucks for one bottle of solution and then me just doing what I had to do to clean it up through the filter. So other than a week's worth of paying attention to the pool and $20, a nightmare was averted and that was due to their assistance. So far, the plaster looks good. Everything looks good. We love the pool. It is a great product and Anthony's guys were great. I couldn't be happier. We enjoy the hell out of the pool. We've used it pool pretty much everyday. It's awesome. We have a lot of people over.
Read full review
Be the first one to find this review helpful
Kirsten of Tega Cay, SC Verified Reviewer Verified Buyer
Original review: Oct. 20, 2019
We Googled a bunch of local pool companies and talked to some folks in the area who had previously put pools in. Anthony & Sylvan had built a pool in our neighborhood and we saw the construction process while it was happening, and it looked like there was always someone working. So, we met with several different pool companies, Anthony & Sylvan being one of them, and they were the most professional and seemed to have the best handle on the process.
Our project manager was Ray, and he was wonderful. He was always available. If he couldn't answer when I called, he would call me back within the hour. We didn't know much about pool construction, and he explained the entire process from start to finish. He was always there to give answers. He even came out when something was of concern to us, and he would be here and personally address the issue. As far as the scheduling team goes, Patty was our scheduler and I don't know how she keeps it all straight, but she knows everything about everyone at every time and she was on the ball the entire process. I've never met a woman more organized in my entire life. She was wonderful. If the crew was delayed for whatever reason, she would call me before I even realized they were late when they were supposed to be here.
We have a free form granite pool with Peeble Tec. We are on an incline in our backyard, so they had to do some creative design to stand a significant elevation change from the front end to the back end of the pool. They also ended up doing the pool decking around the deck with retaining wall and all sorts of stuff. I cannot say enough good things about their construction team here in Charlotte. They were the most on-point and organized contractor group of any sort we have ever worked with.
We have three small children and we love the ability to have vacations in our backyard. We don't need to go anywhere, everything is here. We can have fun there, but we can entertain. The pool is also beautiful to look at. It's right off of our master bedroom, so we can see it when we wake up in the morning. It has brought our backyard together. The whole thing is now with purpose, and we spend a lot more time outside than we did before. I feel like we have doubled our living space because we're now using a backyard that previously went mostly unused. And we're in the south, so we have beautiful weather for a long time every year.
Read full review
Be the first one to find this review helpful
Fred of Flemington, NJ Verified Reviewer Verified Buyer
Original review: Oct. 14, 2019
In 1989, we went searching for a number of different companies. We were exploring putting in a pool and that was when the original pool went in. We were impressed with Sylvan and they were local. They did a great job. Then, when we were considering having to refurbish the pool, we opted to go back with them. We found the pricing reasonable and the service was impeccable. The pool renovation with Anthony & Sylvan went very well and I'm enjoying the pool. They did the plaster, the tile and the coping. I've recently worked with them also on getting a brand-new cover for the pool. That worked out very well but we're still working with a different part of the system. We're looking at trying to work with the decking maybe next year. So we've gone back now to using them to be the primary source on how to go and how to deal with these things. So, it has been a very great experience.
I originally worked with their salesman who came out multiple times to go through options, understanding selection and working through pricing. A recommendation they had done was to split the construction so we did part of it. We did the deconstruct in the fall of year prior to the last. Then we did the finish last year in May. It split the cost. I've worked with a number of different people in their construction office once it was turned over from sales to the implementation, and the interactions with the team were very good. They tried to make sure that everything fit. Like anything, there are always gonna be adjustments that have to be made but the rep was very quick to try and work with us to reschedule or do anything, depending upon whether it'll be weather, or crew, or any issue that came up. It's never 100% perfect and I wouldn't expect it to be, only because of the nature of these things.
We had one minor issue with a leak and we worked with the construction manager. He was extremely responsive to getting that taken care of. He sent a diver to go into the pool, do the inspection and correction, and since then, I have not had an issue at all. It was taken care of almost as fast as you can imagine between sending somebody out, identifying it and taking care of it so I've been well pleased. It comes down to the same quality of construction and care, and it has kept me to not having to do a lot of work to maintain it. Overall, we've had no performance issues and I look forward to not having them again, and that this pool will last us, if not the 20 years, if I can take to another 30.
Read full review
Be the first one to find this review helpful
Mary of Herndon, VA Verified Reviewer Verified Buyer
Original review: Oct. 11, 2019
From the lady who scheduled to the confirmation to Keith doing all the work, I'm very satisfied. At one point, I wasn't gonna use Sylvan anymore and then the manager made it right, so I'm back to Sylvan. And I asked for Keith because he knows my pool and I liked the way he works, and I've never had a problem. So, they've been very accommodating. Keith opened it and closed it. He did a wonderful job. He checked to make sure that I had everything put where I requested, and I'm very happy.
As far as my 2019 experience, I was very happy. But in the past, it hasn't always been so great. Our pool is over 30 years old. They put it in when they were simply Sylvan, and Anthony was a separate company. In the beginning, we used to close it ourselves. And then, as we got older, my husband and I had them close it. We used to have a guy named Carlos and he was wonderful. Every time, we would always request Carlos, and he'd always come, and he'd always do a great job. But Carlos left Sylvan & Anthony and I had no idea why or where.
After that, the first guy that they sent out was Keith, who I was very happy with. But following that, I had a couple of other guys that I wasn't so happy with it. I didn't like the attitude of this one guy. But he did a fine job closing, so I had no real problem with his work. He came in late, he left, but he did the work. I also had somebody who did a terrible job, and the closing looked terrible. I had a lot of problems and then, Keith came out and did correct them. So I'm satisfied again.
Anthony & Sylvan always show up. My favorite thing is they send the technician that I've requested and that's very important. I scheduled the service for this year and the girl that I spoke with was wonderful. She scheduled it, and she knew that I like Keith to do the openings and closings. She made a note about it. She also gave me the time and date that I wanted. She was very pleasant, and she suggested a correct price for me. Anthony & Sylvan has opening and closing packages. In the past we always got the silver package, which included an open and close. This time, she suggested the gold package because it included the chemicals and it was cheaper to go with the gold package and have them bring the closing kit. So, she was great. I'm very happy with her. I've also talked to the manager and he has also been very accommodating.
The technician they've been sending out, Keith, is as nice as he can be. He's been doing it for a very long time, and he knows exactly what to do. If I had any questions on a part, he lets me know. If I need some parts, he goes and gets them. Before he leaves, he goes over the checklist with me and he lets me walk around with him to make sure that everything is put back where I requested that it be. And if it's not, he just moves it in the right place. So I'm very satisfied. Every time he opened or closed, the work has been done very well. Keith has another guy that comes with him and he is very good too.
Read full review
Be the first one to find this review helpful
Resolution In Progress
Greg of Myerstown, PA Verified Reviewer
Original review: Aug. 27, 2020
I had an inground pool installed. Over the first couple years the ground settled on the backside of my pool. Anthony & Sylvan would repair at a very high cost even though they should've fixed it as a warranty but I was told the extra concrete was subcontracted. It caused the pool to deteriorate over the years and now I'm going to have to basically pay for full renovation. The pool is only 15 years old. Make sure you have it in writing when you sign a contract for the pool to include ground settlement by excavators and concrete subcontractors to avoid my high cost renovation.
Anthony & Sylvan Pools response
Hi Greg,
Thank you very much for sharing these concerns with us and we're so sorry to hear this. To get started, please email customercare@anthonysylvan.com with the address associated with your account and the best phone number to be reached at. I look forward to working with you to better understand your experience and to try to find a positive resolution to your concerns.
Sincerely,
Kevin
Customer Care
Be the first one to find this review helpful

Brad of Tomball, TX Verified Reviewer Verified Buyer
Original review: May 18, 2020
I spent many months reviewing pool construction companies in the North Houston Area and narrowed down the selection to 3 companies for the bid process. We were impressed with the design of the pool that A&S came up with and liked the warranty and equipment/processes they sold me on. We went with a 22,000 gallon custom pool that cost a little over 90K for the pool and decking, no landscaping.
They are very detailed in the contract as were all the other companies. They are very specific about any changes the customer makes and how it can affect the pool schedule. However, there are always unforeseen excuses on their end when the schedule is not met due to an issue with their contractor or communication with their contractor. The project manager was also adamant that he only works from Mon-Fri, 8:00am to 5:00pm. Any communication outside of that time frame would be dealt with during the next business day. The issue with that is most of their subs work weekends and early/late hours. I ended up managing their subs more than the project manager. I could not change anything, but I had the power to stop them before they did something incorrect - countless times. I have no idea how clients that are not well versed in construction and local standards deal with them.
The biggest complaint is you have to pay the last installment before they finish powering up your equipment and much less knocking any punch list out. I'm 10 months past the fill date and still have several open items that I can not get anyone to return my call. I've sent several emails and phone calls to the construction manager, Joe **, online warranty claims and emails to the Houston area manager, DeMarus **; no response from either 3.
PAY VERY CLOSE ATTENTION TO THE MASTER PLAN. It is the most important piece of paper in the deal. You can use the contract for toilet paper (during COVID-19, it's more valuable as TP) as it means nothing to them. All of their subs use the Master Plan. The subs come to the job site (your project manager will never be there when they show up) and only do the work according to the master plan. If you can't speak Spanish, find a neighbor that can. If you made a contract change, it's meaningless to them. MAKE SURE YOUR PROJECT MANAGER UPDATES THE MASTER PLAN WITH ANYTHING YOU AGREE TO. Some of the subs are good, some don't belong on your property. I'm having to pay another company to finish the punch list.
Read full review
4 people found this review helpful
Caryn of Mooresville, NC Verified Reviewer
Original review: Jan. 16, 2020
The lead service tech, Greg **, was a pleasure to work with from the beginning. He labeled all the pipes so I would know where to go to service the system myself in the future. He answered all of my many questions on how to navigate this new pool (being a first time pool owner) and gave me many different ways to perform multiple tasks. He made the job feel much less overwhelming. Before leaving he made sure I was clear on all of my questions and gave me resources for any future questions I may have! Overall a great, informative and thorough experience!
Be the first one to find this review helpful
Cathy of Chadds Ford, PA Verified Reviewer Verified Buyer
Original review: Oct. 29, 2019
Anthony & Sylvan did the work on our pool two years ago but the pool is 20 years old. They remodeled the whole thing. We did the coping and we plastered the whole thing. I like that it looks clean now. We used to have tiles break. Now, it looks really good. Everything about the experience was good too. The scheduling and the guys who worked on the pool were good. There's usually something that goes wrong but Anthony & Sylvan was good. It was a flawless project.
2 people found this review helpful
Barb of Spring City, PA Verified Reviewer Verified Buyer
Original review: Oct. 29, 2019
Anthony & Sylvan is very good and when we call them with questions, they put us through to somebody that knows what the answer is. We used them for the opening and closing of the pool and everything was fine. My husband did the scheduling online and then we got a call for confirmation. They are usually on time when they say they're gonna get here. Putting the pool cover on was a little bit of a hassle. So next year, we're gonna let them do it.
Be the first one to find this review helpful