Anthony & Sylvan Pools
ConsumerAffairs Accredited Brand
Anthony & Sylvan Pools is a premier builder of inground concrete and fiberglass swimming pools. Since 1946, we have designed and installed more than 370,000 pools for home owners all across the nation. Our pools are easy to maintain and built for life. With additions such as vanishing edges, raised spas and rock waterfalls your pool is an oasis in your backyard.
Anthony & Sylvan Pools Gallery (9)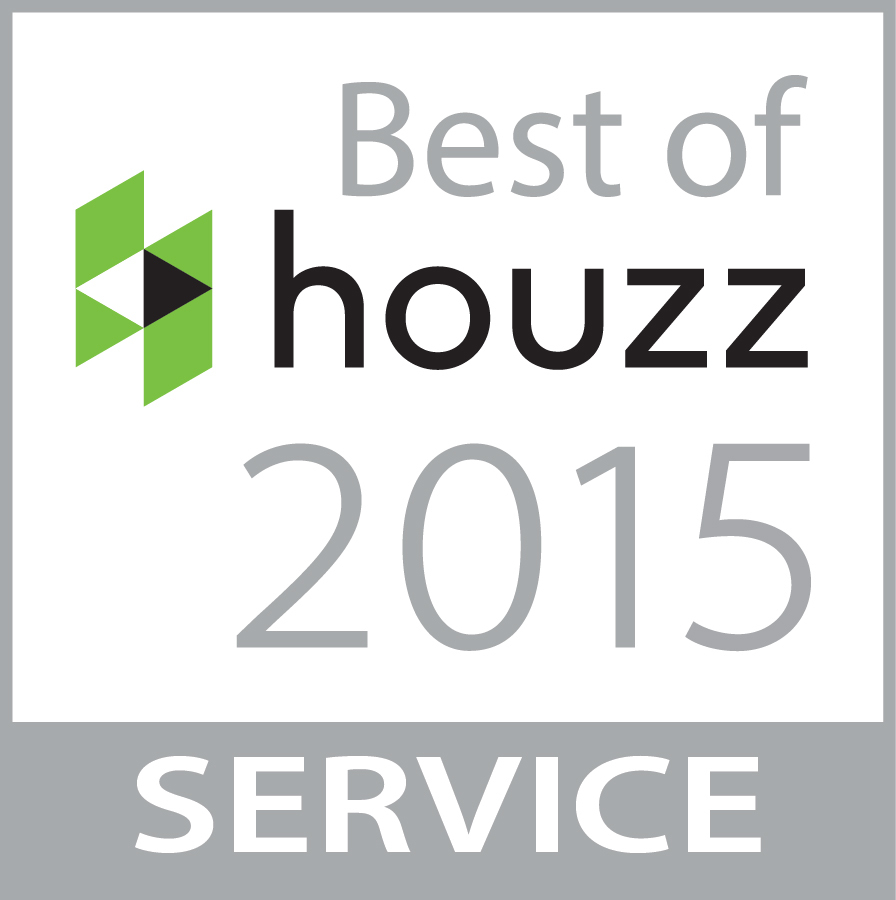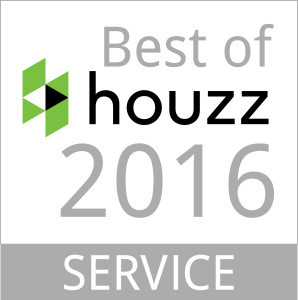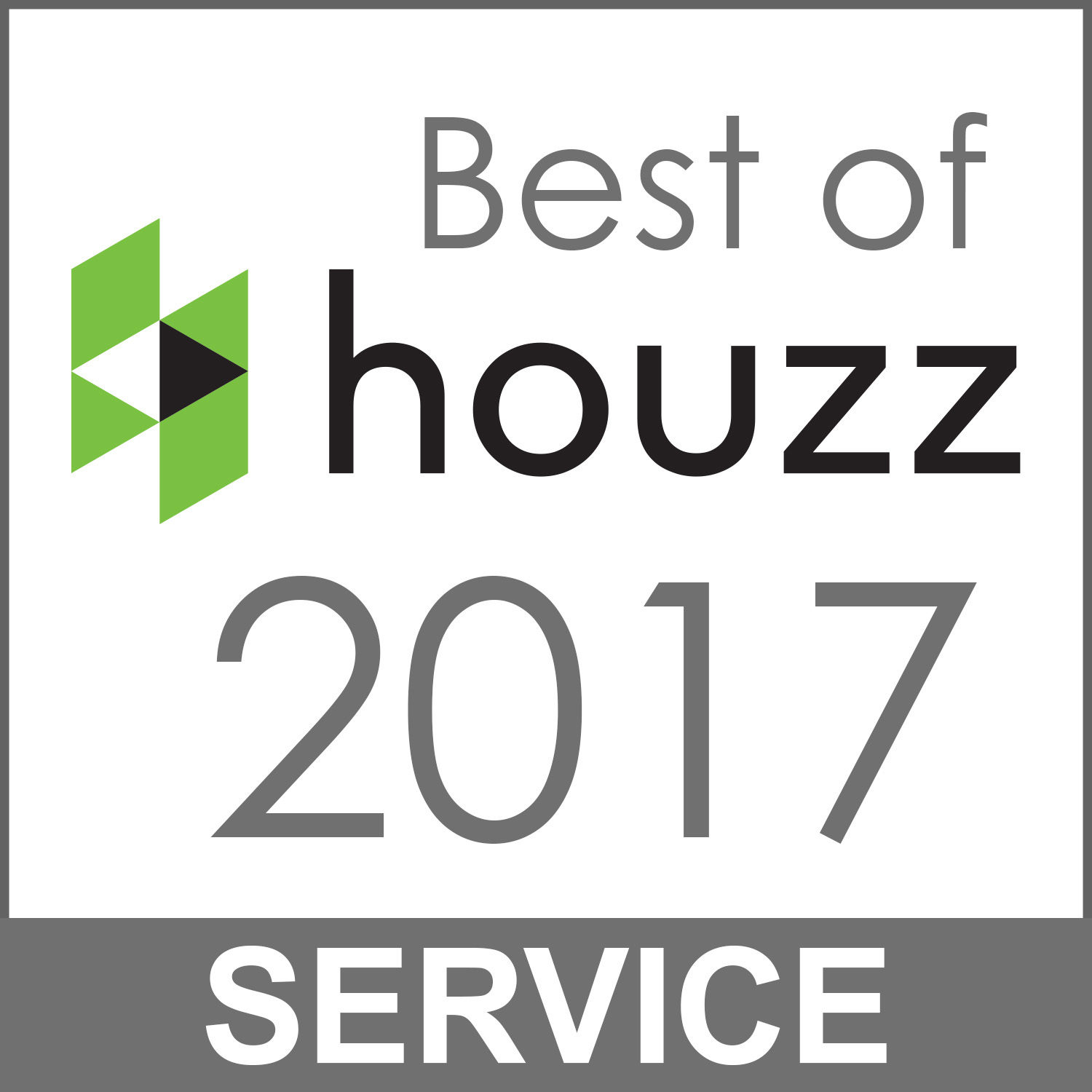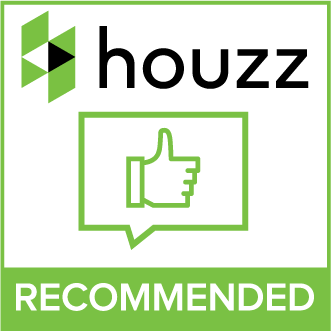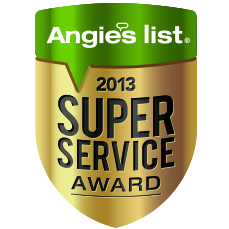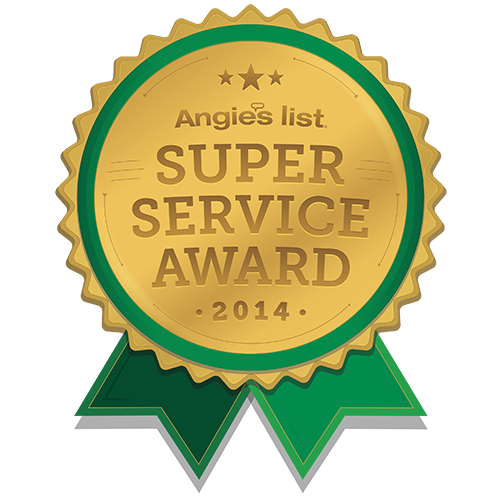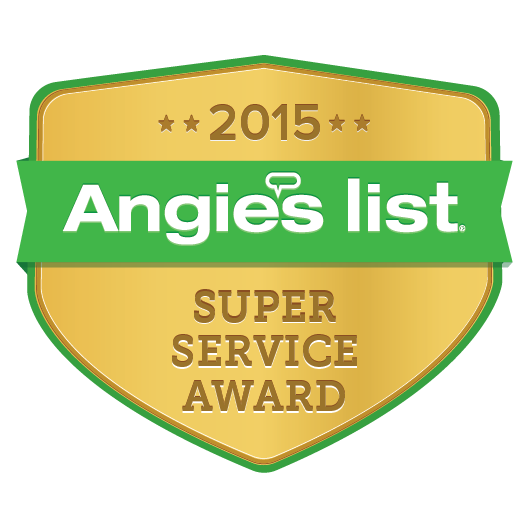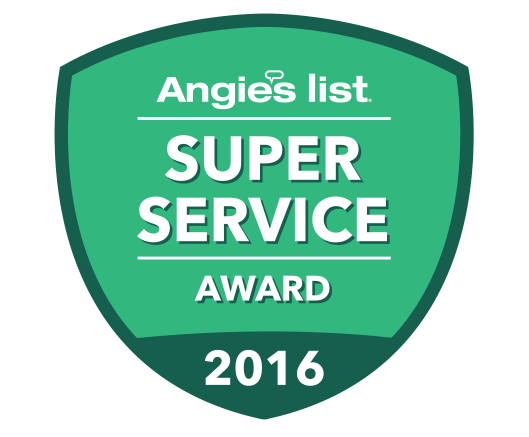 Read More
Read More
Select stars to rate your experience
Last updated: Nov. 16, 2017
1150

Anthony & Sylvan Pools Consumer Reviews and Complaints
This review is featured by Anthony & Sylvan Pools
Original review: Nov. 5, 2017
I've been wanting to get a pool for over a year and our neighbors used Anthony & Sylvan Pools. They recommended it and when we met with the sales consultant, we liked what they had to offer. I got a free-form pool and a spa which is very easy to maintain. The service from Anthony & Sylvan has been awesome and if we had any questions, they answered them in a very timely fashion. My kids love using the pool as much as humanly possible.
We worked with Tim and Patty on a regular basis to make sure that we kept things on track and if we saw anything that needed to be adjusted, we were in constant contact throughout the entire process. The two of them were some of the best experiences that I've had with doing a major build and that says a lot. I appreciate the time and effort that they've put in to keep us on schedule, no overages and no issues. I'm looking forward to having the pool available in my backyard every summer. Plus, it's very low maintenance. I've already recommended them to another friend that has signed with them as well.
View more
This review is featured by Anthony & Sylvan Pools
Original review: Nov. 5, 2017
The building experience that we had with Anthony & Sylvan the first time was one of the main contributors to us going back to them on building the second pool. The pool is geometric and we worked with the design consultant to come up with a pool that fit our needs and the size for the area where we had to do our pool in. We also had a detailed schedule of the different phases of the project and I was contacted by the project manager and by the scheduling individual to verify that those dates were going to work for us and they were very punctual on what they said was going to happen during the installation. We don't have a pool within our community so it was nice to have one that my kids can enjoy whenever they want to.
This review is featured by Anthony & Sylvan Pools
Original review: Nov. 5, 2017
When I got my house built, the Anthony & Sylvan pool was part of the package. The project manager was Skye who was amazing, accountable, and always called me back. I'm not the easiest customer because I can be demanding but they were responsive to every need and question. Working with them has been excellent. The pool is very relaxing and has a spa. Las Vegas is hot in the summer and it's nice to be able to come home and cool off in the backyard with the pool.
Original review: Nov. 16, 2017
Anthony & Sylvan installed my pool 11 years ago and I've used them for everything associated with the pool. They've always been good and reliable.
Thank you, you have successfully subscribed to our newsletter!
Enjoy reading our tips and recommendations.
Unsubscribe easily whenever you want
Original review: Nov. 16, 2017
Anthony & Sylvan built our pool in 2006 and we use their services for opening and closing. They're easy to schedule and sign to, with phone conversations to set up the appointment. The experience overall has been good.
Original review: Nov. 16, 2017
Anthony & Sylvan built our pool and, so far, we used them for closing. We just completed the pool this summer, used it for three months and it has been shut down for the season. I've had multiple interactions with their reps by phone, email correspondence and also in person and I've found them easy to work with. They've done what they said they were going to do. I like the experience that they bring to both the product and service area as well as their relationship with all the subcontractors. We were incredibly impressed with the subcontractors that they have cultivated and continued to work with for years. I like the quality of work and service and the fact that there's an established organization standing behind the pool. I'm sure if issues arise in the future, we'll be going back to the same subs that Anthony & Sylvan had built a relationship with.
Original review: Nov. 16, 2017
Anthony & Sylvan installed our pool eight years ago so we just stayed with them. I've used them for the closing of the pool and also when we had to do a repair. We had some pool equipment damaged when a tree fell next door and fell onto the equipment. I had to have it replaced so Anthony & Sylvan handled that as well. I like that when we schedule a time, they're usually very accurate showing up for that time. The people that have come to do the actual work for pool closing and the repair work seem knowledgeable. It was fairly painless for the work that they did.
Original review: Nov. 16, 2017
I recently looked up online for Anthony & Sylvan Pools and saw a lot of good reviews. So, we decided to get someone from their company to come in and give us an estimate and talk to us about the pool. The rep was very impressive and informative that we felt like we could trust him. So, we chose Anthony & Sylvan over the other options that we had. They put in our pool and used them for the seasonal opening and closing services. They set a time window which they were going to finish the pool, they start it and finish it. There was no add-on pricing and no nickel-and-diming that we read about in reviews with other companies. It was very cut and dry and we like that it's very quick.
The person who was in charge of the bills was exceptionally friendly and open. He was always available over the phone to come in and handle any issues if we had any. And everybody whom we dealt with through them has been really friendly and courteous that we never had any issues with them at all. Our payment was easily processed when we did all online through their website even before the work started. The money part was easy because they read the full price and that's when they accept it. Anthony & Sylvan was very professional considering the few other companies that were their competitors that we dealt with. We liked that they didn't try to upsell us or push us in a certain direction. Also, my husband and I really liked that they listened to what we wanted and delivered exactly what we visualized about the pool.
View more
How do I know I can trust these reviews about Anthony & Sylvan Pools?
941,664 reviews on ConsumerAffairs are verified.
We require contact information to ensure our reviewers are real.
We use intelligent software that helps us maintain the integrity of reviews.
Our moderators read all reviews to verify quality and helpfulness.
For more information about reviews on ConsumerAffairs.com please visit our FAQ.
Original review: Nov. 16, 2017
Anthony & Sylvan Pools built my pool back in 2006 and I also had their Pool Gold service. The reps are always friendly and helpful in getting the problems solved. The vacuum had a problem because the hose broke off and made the pool black. They coordinated it with the manufacturer and they took care of me. It was covered and they made it all nice and clean.
Original review: Nov. 16, 2017
Anthony & Sylvan built our pool and we've been using their pool services ever since 13 years ago. They are reliable and dedicated. They're also true to their word because we once had a problem that was very well rectified. Their team is very friendly, very personable and very good.
Original review: Nov. 16, 2017
Originally, we had Anthony & Sylvan Pools put the pool in 25 years ago, so we went back to them and got their pool service too, and we haven't had any service issues. We had the pool, then we closed it down, then I had Anthony & Sylvan when we filled the water pool up. I call them and they give me a schedule for the opening and the closing, which I do every year. They also did some repairs around the pool for us and we had them put in new tiling, and we were very pleased with that. I also like their customer service, which is very personable. I can always get in contact with Anthony & Sylvan any time I want to and the reps are always willing to answer any question that I have. One time, I didn't know how to do a backwash and I called Anthony & Sylvan, and the reps walked me through it, then they sent me through email some information on how to do this, and that was good for me as a female.
Original review: Nov. 16, 2017
Anthony & Sylvan built our pool and we use their services for opening and closing. Whenever I have a problem and call them, they're right here and they know what they're doing.
Original review: Nov. 16, 2017
Anthony & Sylvan built my original pool so I called them back to do some work. They've done remodeling and closing for my pool. I like the ease of doing business with them and they worked around my schedule. Everything was good.
Original review: Nov. 16, 2017
Anthony & Sylvan always comes through. They open and close my pool, and they're the only ones that have really touched it. If I have anything that was broken, I call them. My mom has an Anthony & Sylvan and she's been very happy with it, so I looked into them. I also looked at a couple people when we were deciding, but I felt the most confident in what Anthony & Sylvan was doing. I like the people that work for them. The people I talk to on the phone are always great. And the service people that have been here are always polite, they let us know when they're going to be here, and they show up on time. Sometimes, when I'm not here, they just do whatever they have to do and they leave everything in great shape.
Last year, when I had to close, I was supposed to empty the pool at a certain time and I didn't have the time. I started it too late, and I didn't lower it to the right place. The service tech was so nice and he came back at 8 o'clock at night to finish it, which he didn't have to because it would've been okay the way it was. He went above and beyond. I would definitely recommend them.
View more
Original review: Nov. 16, 2017
We've been using Anthony & Sylvan for 15 years, and we're very happy. In the first house I owned, it was just Anthony then who built our pool and then they built the pool at our second home that my husband owned and when we moved in here, we inherited a 35-year-old Anthony pool. They do the best job of servicing their own pools. It was natural that we would go with Anthony & Sylvan and we've never been disappointed with them. I like their level of competency. The guys who work for them do a good job and they're nice to talk to. We had a renovation on our old pool two years ago, and the people that they sent out were experts and really lovely. They made it very painless. They were very nice people to work with and they arrived and got out when they were supposed to.
Original review: Nov. 16, 2017
We purchased a pool and did everything through Anthony & Sylvan. We worked with Ashley from Doylestown who did the set-up for our closing and our opening. We also worked with Glenn who was so sincere, wonderful and caring. We did all of our pool testings at their office and they were amazing. We took a little bottle that they gave us and every week, we got it tested. They would also give us a written printout. They're very efficient, kind and patient. My husband and I were very busy and they were so accommodating. If we make an appointment with them, they came right over. We had this one problem and they figured out how to take care of it immediately. They gave us exactly what to do, they answered all questions and we never had any problems.
Anthony & Sylvan was the most responsive company I personally have ever dealt with in anything I've ever done in my house. We trust them wholeheartedly. They built a nice lasting relationship with us and we didn't even look at going anywhere else to open or close the pool. We made all of our purchases for our pool with them. They're a very efficient company. I also love the fact that they have everything. We can purchase materials and all the stuff that we need. Two other people in our development were getting Sylvan pools because we talked so much to our neighbors. Everyone loves our pool and we talk very highly of it. They've been a wonderful company overall.
View more
Original review: Nov. 16, 2017
Anthony & Sylvan is dependable and friendly. I use them for opening and closing the pool, and I'd recommend them.
Original review: Nov. 16, 2017
I found Anthony & Sylvan on HomeAdvisor and they were the only one that responded. I had them restore my pool. The people who closed my pool were really friendly and knowledgeable when it came to what I need to do for the pool opening for next year.
Original review: Nov. 16, 2017
We've had the pool for about 25 years and Anthony & Sylvan installed it for us. We call them if we run into problems where the pool is concerned and we also use their services for opening and closing. We've been using them a long time and they seem to be reliable. However, different people comes every year to come out to open and close the pool and sometimes it takes a long time to check out what the problem is if they have a problem. But mostly, the guy who's in charge was knowledgeable and he worked fast.
Original review: Nov. 16, 2017
Anthony & Sylvan installed my pool years ago and I've been very pleased with their services. We use their services for seasonal opening and closings of the pool. If I have any questions especially about pool filters or chemical mixes, they're always quick to answer and I've never had a problem in scheduling them to come out. Also, the technicians tend to be very friendly. It's been a really good relationship.
Original review: Nov. 16, 2017
My pool was installed and built by Anthony & Sylvan Pools. I use them mostly for closing because of the warranty on my pool and if they come to close, I let them know everything and ask them to get me if they need anything. I had to get a new filter put in one time and I also had them retile my coping in the pool two years ago. Some of the tiles are coming up now so I'd be putting in a warranty service.
Original review: Nov. 16, 2017
Anthony & Sylvan Pools is a large company that we know from way back and we've been using them for 12 years. They open and close our pool every year and they always do a good job. I can depend on them and I'm very happy with their service. My neighbors had a couple of smaller local guys in Howard County try to close their pools down and they had one problem after another. Also, Anthony & Sylvan always email to let me know when they're coming out. Then the day before, they place the call and say they're going to be in the morning or afternoon.
Original review: Nov. 16, 2017
We had Anthony & Sylvan build our pool, then we stepped outside and gone to another company once for closing and once, I let my husband do it. But I decided that I preferred Anthony & Sylvan. I have them handle the opening and closing, with the occasional troubleshooting. They are responsive, courteous, very knowledgeable and professional. They are also helpful and explained what they were doing because we were interested in understanding the process. They didn't just come in and closed the pool. They were willing to entertain us by sharing what they were doing with us when we asked.
Original review: Nov. 16, 2017
We had been watching Anthony & Sylvan for about 10 years but at the time we couldn't really afford them. Now we are in a better position and so we've decided to go with them. Our pool was installed and we got to use it for two weeks this year because it got put in not too long ago. We used Anthony & Sylvan for the whole construction and for closing our pool which we had about a month ago.
I like that when the Anthony & Sylvan team says they're going to be here, they're here and they're on-time. That was the biggest thing I was very impressed with them. Most of my interactions with them were done through Doug, the guy that we purchased the pool from. I'd always interact with him if we wanted to change anything, or if we wanted this or that, and he was always quick to take care of our needs. We're very happy with the purchase of the pool and with what they've done. There would be a different team each time, which was kind of strange, but all of them did it very well and all phases of the installation were great. We'll recommend Anthony & Sylvan.
View more
Original review: Nov. 16, 2017
Anthony & Sylvan had been around for so many years and I chose them to build our pool because they seemed to be a good choice. Tom, the salesman, came out and was very personable. He projected a sense of his knowledgeable and he's confident about what he had to say in the sales presentation he makes for customers. I had complete confidence in him. However, once the construction started, it seemed as though everyone that showed up was a sub-contractor and sometimes the work was not always performed as well as the customer might expect. What happened was, when the pool started taking shape and different sub-contractors came out to do different aspects of building the actual pool, I would come home from work and walk around the pool as it was progressing and I would find things that were not correct and I would have to call the project manager and have it corrected.
In addition, I found out that the project manager did not keep on top of the different sub-contractors so every time the sub-contractor came out, I was the one who had to do an inspection to make sure that the job was done properly and I found numerous mistakes. So the building process wasn't a great experience.
But once the pool was done, it looked great. They also gave me reading materials about how to take care of the pool and different things about it as well as how to enjoy it. But when I would ask a sub-contractor for any suggestion about how to do such and such, they'd tell me that I didn't have to do that. So there was a conflict between the written material and the spoken word about my responsibilities as a home owner and taking care of the product that they produced and that was frustrating.
The pool was finished the end of September of 2016 so we kept it open for a few more weeks, then we told Anthony & Sylvan to come and close it because the weather got cold. So this year when they opened it March of 2017, was the first year we got to enjoy the pool. Then they closed it the second time recently. Since we didn't have to deal with subcontractors or aggravating things, our experience has been more enjoyable. If I had a problem with the pool, I would call the service department and they would come out and fix it. Things seemed to be much better. I had a problem with a computer board in my power center and Sean came out to fix the problem. He did a very good job, answered any questions that I had and provided a bit of information about tips on some things to do if I have issues.
However, my overall sense is that Anthony & Sylvan does not talk to their customers in a way that is helpful for them taking care of the pool or knowing what to do if they have an issue. Basically, they build the pool and they leave the customer on their own to figure things out. That's discouraging because they brag about they've been in business for 70 years and you'll be happy when they build your pool, but they don't follow through on the fact. If they've been in business for so long, they should have better customer service and more helpful conversations with their customers.
They should also give out better literature because the one they gave me needs to be updated. Things that were said in there are not correct. They had a pool testing program in there that I called and asked their rep if I should get on it, but I found out that they don't even use it anymore. Other than that, I'm happy with our pool and I have recommended Anthony & Sylvan to a friend. But I told my friend that he'll have to keep a watch on what they do because the job isn't always done right unless he is there to make sure that what's supposed to be done is being done.
View more
Original review: Nov. 16, 2017
I use Anthony & Sylvan Pools for their closing services. I usually deal with their service manager and he's very receptive and quick to respond to concerns and questions that I have. Also, you're going to have some things go wrong when you have such a big project, but their follow up has been exceptional with what they're doing as to make things right.
Original review: Nov. 16, 2017
I've used Anthony & Sylvan in the past for seasonal closing and they did good work in closing my pool. I would recommend them to a friend.
Original review: Nov. 16, 2017
The Anthony & Sylvan team put the pool in then for the first 10 years, I went to the neighborhood guy for pool service. But one year, he didn't close it correctly because the next year when I started the pump, there were troubles in the flow of the lower end of the pool. Since then, I've been taking Anthony & Sylvan for seasonal service. We do our own stuff during the week and we go every two weeks to the local guy around here to have the water checked and get the chemicals out in the water. So we have Anthony & Sylvan just for the opening and closing, the beginning and the end. The best thing is that I can trust them to do the right thing and based on my previous experience with the other person that I had, they seem to be a lot better. I have very little interaction with them because they come out on the days that I work, on Mondays, Wednesdays and Fridays. But I tell them what I want to be done and they do it well.
Original review: Nov. 16, 2017
Anthony & Sylvan Pools installed my pool so I decided to go with them as well for the pool service. I've used them for the opening and the closing. The crew has always been very professional, knowledgeable, and great to work with. I'm very satisfied with all the work that has been done and with the entire process from the installation to the pool service.
Original review: Nov. 16, 2017
Anthony & Sylvan built the pool and we've used it for a few months now. The employees who did the work did an excellent job with the workmanship itself, explained what they were doing and took the time to educate us on what it mean to be a new pool owner. We also had the pool closing in our contract when we purchased the pool so we recently had them here for that. I worked with their service team to schedule the appointment and do all the necessary pre-closing planning I had to do to be ready for it. They were very helpful in explaining the whole process and identifying what needed to be done so that when they showed up to close the pool, everything would proceed flawlessly. They did a great job and were very easy to do business with.
Original review: Nov. 10, 2017
I had done some background searches on pool companies in the area that had been around for a while and Anthony & Sylvan has been pretty established. I purchased a free-form pool from them. It's 7,000 gallons, about 21 feet long and 10 feet wide on the end. It also narrows in the middle and has rock waterfalls. The project manager and the scheduling team were both great. They answered all my questions and were very proactive. They sent e-mails every week and they told me what was going to happen that week. They were also pretty much always on time.
Even though we had one day of a weather setback where it rained and they couldn't do what they were scheduled to do, the rest of the time, they were exactly on schedule. So far, my favorite thing about the pool is the waterfalls. I teach in school and I look forward to just hanging out and lounging around and playing with my kids in the pool. I have recommended Anthony & Sylvan several times already.
View more
Original review: Nov. 10, 2017
Anthony & Sylvan is a respectable company and we've seen their advertising on the side of the road. My pool is free-form and it fits the yard. It's clear and spacious. Communication with the project manager and the scheduling team was nice. They got the job done and did really well.
Original review: Nov. 10, 2017
We spoke to a friend of ours and Anthony & Sylvan had put in their pool, and they had good things to say. Anthony & Sylvan replaced an old pool that we had had on the ground. Our pool is free-form but we asked for a different style than what the normal free-form patterns were, and we were accommodated. I love the color and I love that it's heated. It's comfortable all the time. Harold, our project manager, was phenomenal. True customer service comes out when things don't come off without a hitch, and the ways that this company overcame those problems really help these guys stand apart. Harold, in particular, stood out in getting us the help that we needed as quickly as we needed it during those little hiccups. For that, we are grateful.