Anthony & Sylvan Pools is a premier builder of inground concrete and fiberglass swimming pools. Since 1946, we have designed and installed more than 370,000 pools for home owners all across the nation. Our pools are easy to maintain and built for life. With additions such as vanishing edges, raised spas and rock waterfalls your pool is an oasis in your backyard.
Anthony & Sylvan Pools Gallery (9)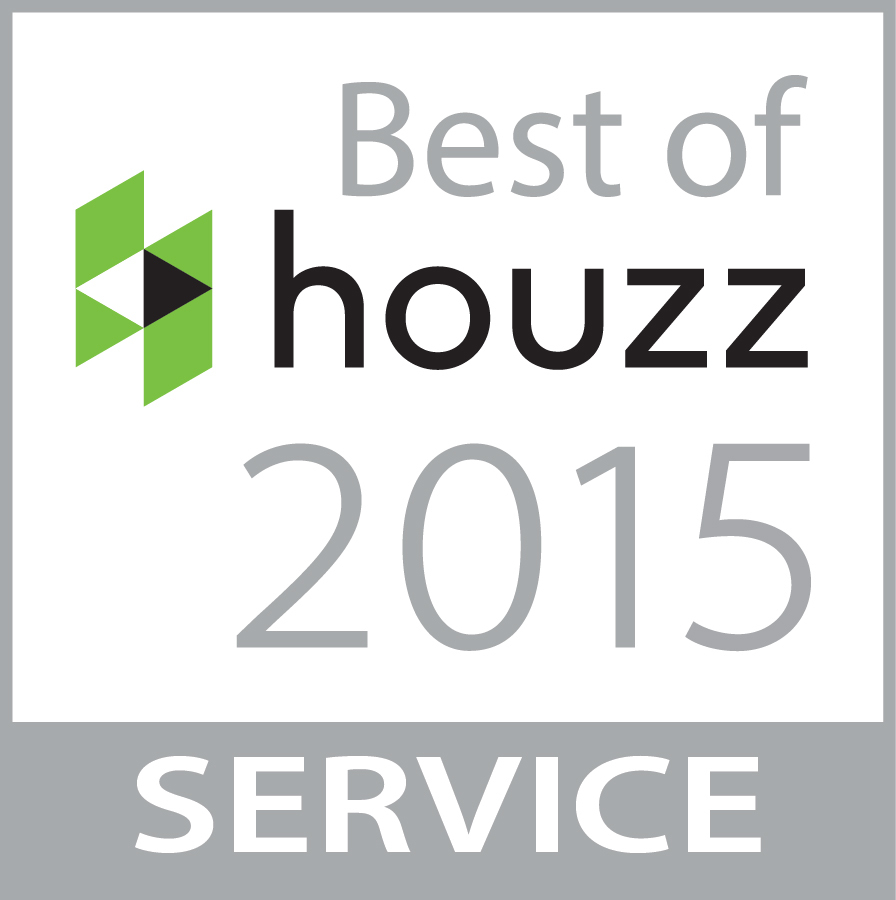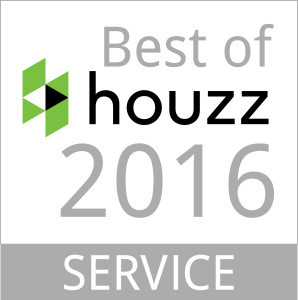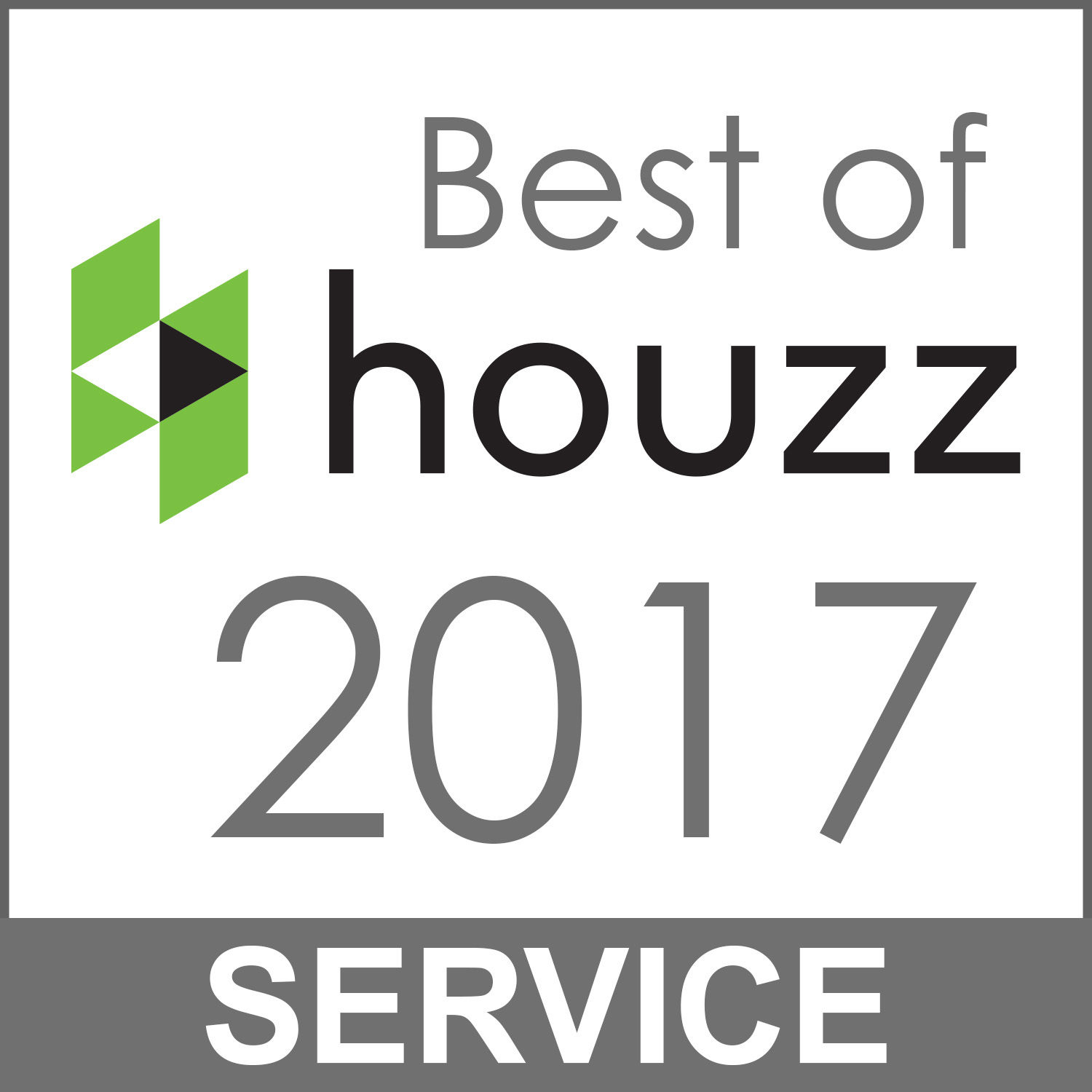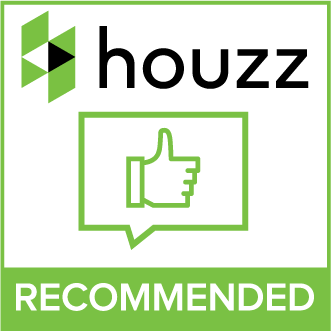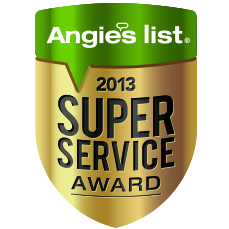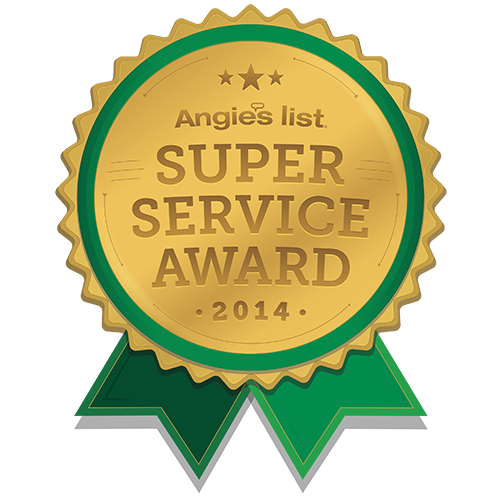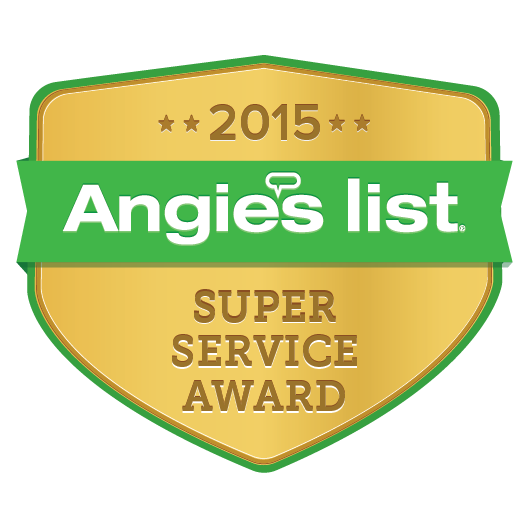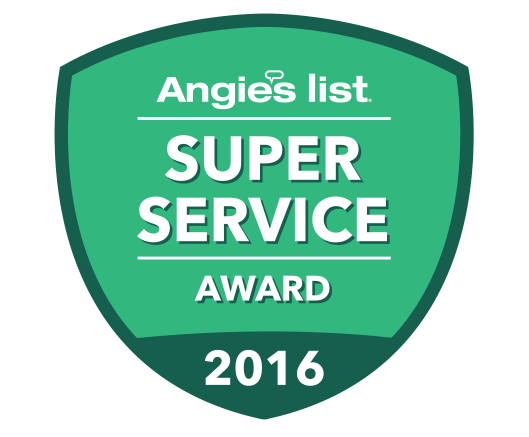 View More
View More
BOTTOM LINE
Anthony & Sylvan builds, renovates and maintains custom pools. With tons of features to choose from, most customers should be able to design their ideal pool with Anthony & Sylvan.
PROS
Accessibility and safety features
Complete customization available
Lifetime warranty available
CONS
Retail stores not widely available
​
How do I know I can trust these reviews about Anthony & Sylvan Pools?
2,593,517 reviews on ConsumerAffairs are verified.
We require contact information to ensure our reviewers are real.
We use intelligent software that helps us maintain the integrity of reviews.
Our moderators read all reviews to verify quality and helpfulness.
For more information about reviews on ConsumerAffairs.com please visit our FAQ.
M. of Va, VA
Verified Reviewer Verified Buyer
We've been with Anthony & Sylvan since 1994. They've always been responsive and they don't make it a habit of trying to sell you something you don't need. So, that's much appreciated. I would recommend them.
Read full review
Chet of Woodbridge, VA
Verified Reviewer Verified Buyer
Anthony & Sylvan installed our pool some years ago. I've gone around to a number of different pool service providers and [came] back to them. I like Anthony & Sylvan's service guys, [they] explain what's going on, what they're doing, and tell me if I needed to work on something.
Read full review
Anthony & Sylvan Pools
Anthony & Sylvan Pools is a professional in-ground swimming pool company that builds, renovates and maintains pools with a variety of styles, features and options.
| Feature | Options |
| --- | --- |
| Pool types | Chlorine, saltwater |
| Pool finishes | Concrete, fiberglass |
| Pool designs | Geometric, modern, freeform, beach entry (aka zero entry), custom design |
| Options | Tile and mosaics, coping, decking, lighting, fencing |
| Features | Water features, vanishing edges, sunken barbeque pits, beach entries, raised spas with spillways |
| Safety and Accessibility | Kid-friendly pool customizations, handicap accessibility |
| Equipment | Automatic controls, pool cleaning systems, pumps and filters, water purifiers, heaters, safety covers |
Environmentally responsible pools
Anthony & Sylvan use environmentally-friendly designs, products and systems that are safe for both you and the environment. Special features include high-efficiency pumps, LED lighting and intelligent filtration systems, with saltwater systems that can purify water even when the filter pump isn't active. The Zodiac Nature2 Fusion In-ground and the Del Ozone Eclipse Ozonator reduce the need for harsh chemicals and eliminate bacteria by up to 90%, naturally.
Handicap accessible pools
Customize your pool with handicap-accessible options including lifts, ramps and walk-in pools (also referred to as beach access pools), so everyone in your family can enjoy the pool or spa safely.
Kid-friendly pools
Anthony & Sylvan can make sure your pool is a fun, safe addition to your home by adding-on safety features including non-slip decking, fencing, gates, covers and barricades to prevent accidents and limit access when you're not able to supervise.
Anthony & Sylvan pool prices
Because Anthony & Sylvan offers so much customization with their pools, you'll need to contact the company directly for an exact quote. However, they do have a general price guide that provides a range of $45,000 or under for something basic, to $100,000 and up for a more complex, customized pool.
Anthony & Sylvan pool services
Anthony & Sylvan can help maintain your pool once it's installed. There's a simple, easy-access scheduling tool online to book your services, or you can elect to purchase packages to receive regularly scheduled pool maintenance. 
Anthony & Sylvan can help with the following services:
Opening and closing
Cleaning
Equipment repair
Warranty service
Water testing
Packages are available for regular maintenance in the categories of pool opening and closing, chemical packages and winter watch services. You can also buy closing kits and start-up kits.
Anthony & Sylvan Pool supplies
You can buy pool supplies, equipment, chemicals and accessories online or in-person at Anthony & Sylvan retail stores located in the mid-Atlantic region — specifically Pennsylvania and New Jersey.
Do we recommend Anthony & Sylvan pools?
Anthony & Sylvan pools offer customers several options when it comes to designing the perfect pool. If you are looking for a more extravagant experience, we think Anthony & Sylvan have great features and add-ons for a wholly customized pool experience. What really makes them stand out to us is their dedication to accessibility, safety and their environmentally conscious options.
Anthony & Sylvan Pools Reviews
A link has directed you to this review. Its location on this page may change next time you visit.
How do I know I can trust these reviews about Anthony & Sylvan Pools?
How do I know I can trust these reviews about Anthony & Sylvan Pools?
2,593,517 reviews on ConsumerAffairs are verified.
We require contact information to ensure our reviewers are real.
We use intelligent software that helps us maintain the integrity of reviews.
Our moderators read all reviews to verify quality and helpfulness.
For more information about reviews on ConsumerAffairs.com please visit our FAQ.
Page 1 Reviews 0 - 10
Mir of Norwood, NJ Verified Reviewer Verified Buyer
Original review: Nov. 9, 2020
We had used Anthony and Sylvan previously in another house that we owned and we liked the work that they did, which was the reason why we went with them this time. The managers ad personnel were fantastic through the whole process although some of the subcontractors they use were not that good. There were a couple of things we disagreed on but we found some resolution. The way Anthony & Sylvan is structured, they have certain people covering different levels of the process and it caused a lot of confusion internally on their end. So, I ended up doing majority of the stuff myself such as going for permits and expediting the work on my own for my own benefit. The way they tier their structure in their company didn't put a sense of urgency in certain levels. They should have less people.
I wasn't happy with the plaster finish that happened because they had some rough edges and stuff. They told me that is what happens when there's acidity levels in the pool. I've owned several homes and several pools, and I've never had that happen. They told me to take a wire brush and brush it down, and I vigorously did. I bought 10 different brushes and nothing worked. They offered one suggestion but nobody came out to try to show me that I'm doing it wrong or this is the technique that you do. So, they left it like that and then, we didn't do anything else afterwards. I was made to come up with a solution.
People need not be fearful of asking questions to these guys because the more information people are told and they ask questions about, the better off and informed in the process they're gonna be, especially with the other subcontractors. The payment mechanism was one of the other issues I had. One of the last payments we had to issue was the plaster guy and he refused to start his work until he had a check in his hand. Meanwhile, I already paid 95% of the fees of the entire pool. I wasn't in the vicinity at the time so, I had to come all the way from a half an hour's drive with a check to give to the guy. Even when I told him I was on my way, he still sat on his truck and didn't start work until I got there and physically handed him the check. So, I don't know whether that was a trigger to the bad end product but one of those things lead towards that. I made it clear to the management of Anthony & Sylvan that this is not the way to do business.
I'm in construction too and nobody remembers how you started the job but they remember how you finish the job. And being that was one of the last elements that they had, it was not a good way to end their project with a guy refusing to work because he didn't have his check in his hand. I had to cut some business meetings off in order to turn around and come here and pay this baby who wasn't one to work until he's guaranteed his check.
Read full review
Be the first one to find this review helpful
Thank you, you have successfully subscribed to our newsletter! Enjoy reading our tips and recommendations.
D. of Pa, PA Verified Reviewer Verified Buyer
Original review: Nov. 4, 2020
The pool is awesome. Kids love it. It's a long rectangle pool with modern shape and size. It also has a spa. Anthony & Sylvan is a great company. But there were some things that could have been done better. Getting through them on the phone for service seems impossible. If you're doing a big construction job, there's gonna be things that'll go wrong. But at the same time, you would think that certain things would be planned out a little bit better. You would think that the subcontractors would work better and actually care because they're working with Anthony & Sylvan. But some of them don't care. I have stuff I had to redo already because of their subcontractors, and I've only had the pool for a year. It's nothing to do with the pool, but it's the outside stuff around. But for the most, they did a good job.
They built the retaining walls and there's light in those walls. But it hasn't been a year and some of the lights aren't working already. We had an issue with the wall that they built that wasn't straight. The subcontractor pretty much told me that it was not their problem anymore. I rather pay more money and go through somebody else in those scenarios. Because I can't get anybody on the phone for service anyway. It's really hard to get someone on the phone to answer. We understand COVID, but it's hard to get somebody on the phone if you have an emergency.
Once the sales guy makes the sale, he's out of the picture and he's gone. So to me, that's not cool. If you sold it, shouldn't you be interested and making sure everything is good and checking in? Maybe I'm a little needy, but I'm spending a lot of money. There has to be a little more attention to the customer when you're making the sale, in the middle of the construction process, and after the construction process. The foreman didn't come out and see everything until they were building retaining walls. I had to call him because they were building it wrong. Once I did that, they came out. But that could be people are busy in management and timing. Everything seemed to be okay.
The overall experience was good. Their opening and close department is really good. But I wish a little more personal attention from the sales department and the after-sales. I would even recommend them doing a site visit and ask how everything was going after three or six months. Their customer service is very weird and there's not a clear path of who you need to talk to and how do you do it. There were no clear things with all the subs that they used. These guys just come in and do what they're told and they say Anthony & Sylvan hired them Also, I had a friend who was looking to build a pool and I gave him the salespeople. But they never even called him back.
Read full review
Be the first one to find this review helpful
Jason of Charlotte, NC Verified Reviewer Verified Buyer
Original review: Nov. 2, 2020
I met Ron, who was the salesman for Anthony & Sylvan, and we started striking up a conversation. I asked him about pool designs. And he said that it was exactly what they do. He did a stunningly good job in designing the pool. He did a 3D rendering where it went from daylight to nighttime, and a little video for us where you could literally see our house. I knew exactly what I was looking at. This didn't even take him weeks to do. I met him one day, and the next night, it was in my email.
I have a very, very frugal wife who does not like spending money. But she told me she was open to getting a pool. I got this video and she walked in at 7:30 at night exhausted, and she watched it and she said it was beautiful. She loved it. The video stopped and she looked at me and asked if that was what our pool guy came up with. I told him yes and she said she wanted it. We got the big hot tub size and it waterfalls into the pool. It's lovely.
The construction team was on time and delivered on pretty much everything. They screwed up on a couple of small things, but the general contractor caught most of it. Unfortunately, it was usually that I would tell him that I didn't think certain things were right. But he would tell me that they knew what they were doing. Then he saw it and stopped them.
The GC busted out the workers a few times when they were trying to backfill in where all the pipes were next to the shell of the pool underground. They were back filling in all the debris with rock. I said that they could break with the vibrations. Then the GC got here and he saw it. He told them to stop everything and that they can't put that in there. He told them it could break all the pipes. Then he told them to clean it all out and do it again. But if he wasn't here, they could've literally damaged the entire construction of our pool years later. That would've destroyed our whole pool deck, all the surface, and cause massive amount.
I've been meaning to call somebody at Anthony & Sylvan to ask them to check out one issue. The circuit breaker for the hot tub keeps triggering for this whole year. There's a short somewhere in the circuit. Then the hot tub is not working. We have to get up and flip the switch and then it starts heating again. But it trips all the time.
Overall, Anthony & Sylvan was fantastic. My family has gotten such great use out of the pool. This hot tub has been the best money we've ever spent on this house. All the neighbors looked at it and say our backyard is amazing. Everyone who's surrounding me now has been pouring money into their yards in their houses trying to make their stuff prettier. My friend right now is talking about building one of those swimmable hot tubs where you can swim inside of it. He said he was getting a grotto built in his pool and that they can do this design where it almost looks like you're swimming up to a beach. If I gave known that, I would've bought more because interest rates are so low and financing was so easy.
Read full review
Be the first one to find this review helpful
Marcus of Alburtis, PA Verified Reviewer Verified Buyer
Original review: Oct. 26, 2020
I was out shopping a few different companies for pools. I had a very unique situation with my pool. I wanted to have a boulder waterfall, and I wanted the boulders recessed down into my pool. My landscaper had this done at his property. I went out, looked at it, and loved it. I asked him who did his pool and he said it was Anthony & Sylvan. So between the both of them, they work very well together. Anthony & Sylvan was able to build me something that doesn't even look like a pool. It looks more like a small pond lake with boulders, which most companies wouldn't have done. It's ultra-custom. They built a nice pool.
The real value in this was that they worked closely with my landscaper. So their capabilities and abilities to work with my guy and give it that look. Most of their contractors do poured concrete but I ended up going with pavers. So it was very important. If they didn't work with my landscaper that did all the hardscape for me, then we wouldn't have done anything because I turned down another two companies that looked at it. They wanted to do it their way and it wasn't quite the way I was looking for.
The pool has about a good 20-foot waterfall from right to left. The way the boulders are sat down is that they're not stopped at the beam. If you look at most aboveground pools, the boulders will sit on top of the coping. So you still have your tile and you'll have your water coming through the tile, then there's a gap and then you'll have your boulders. What we did is we actually notched it out and we sunk the boulders into the pool. We also used a product that Anthony & Sylvan offered, which I liked. It was a pebble finish. So between the dark bottom pool and the pebble finish, those things worked out well. When Anthony & Sylvan came to the house, they only offered a very small selection of tile options for the coping. I ended up bringing in my own tile and they used their contractors to install my tile. So they were very flexible. It was another nice thing that they offered.
Harold was the project manager and he was very good at what he did. But he was spread thin. There were lots of cool projects going on and it was difficult at times to coordinate. But other than that, it was not an Anthony & Sylvan issue. It's an issue in general when it comes to subcontractors. I'm not a big fan of them. There were a few issues that happened that we had to come back and have fixed. If Anthony & Sylvan owned their staff and their could train them and they work solely for them, then they'd have more control over the situation. But given with what they've got to work with, it worked out okay. Overall, anyone that I've talked to that's had a pool ran into the same situation.
I asked for an IceBreaker heat pump, one that would cool down when it got too hot or would heat up when it was too cold. It was something almost like an automatic thermostat and a pump. It can do either thing. So we ended up going that route. When I got the unit, it only heated. It didn't cool. When you have a dark bottom pool and you go through a heat spell, that water could end up creeping up into the 90s. Now it's a bathtub and it's not a pool anymore.
I ended up going out to the unit. I called up the manufacturer and they told me to read off the VIN number. I read off the VIN number to him and he said the reason that didn't do that was that they installed the wrong heat pump. Not only did they install the wrong heat pump, they installed the wrong size heat pump. Even if they would have gave me the original heat pump, it was supposed to be larger. Anthony & Sylvan did stand by their word and they came out and fixed the problem. But at the end of the day, they need to have somebody really checking to see what the contractors are putting in and what they're taking out and what they're installing.
One of the biggest things that I was disappointed with the whole project was the salesperson that came out. He was an order taker. Anybody can be an order taker. We had about 90 grand into just the shell and the pump and a few things. It was definitely double the average of your typical family, backyard pool. I had to constantly pull things out of him. When we decided that we wanted to do the waterfall, he said that we were not gonna be able to run it very often because of evaporation. But that was crazy to me. I told him one of the things I love is hearing water in the background. I asked him if they made something that would be like an autofill. He said, "Yeah, that would be called an autofill system." I told him I'd rather run my waterfall when I wanna run my waterfall and have my pool filled when it automatically fill. So I told him to sign me up for that.
He said that we also have to make sure to keep our pool from becoming overflowed. So we have to drain water out at times. That sounded crazy so I asked him if they do something to make the water drain off the pool when it gets too high. He said, "Yeah." I asked him what would that cost me. He said nothing. He said in the skimmer boxes, there was a punch-out hole and I just have to have a plumber run my punch-out hole to allow the water to drain out to somewhere else. So I told him to do that too. So I felt like at every corner, I had to know what I was talking about. I had to ask for things. Luckily, I did my research. Because if I didn't do my research, I wouldn't know to ask for things and I would have had a waterfall I couldn't use and I would have had a pool that I would have had to empty when it rained too much.
If I were at Anthony & Sylvan's Pool, I would certainly have better trained salespeople. Because at the end of the day, there's nothing worse than spending 100 grand and finding out that you missed things. Then these are things that are too costly to add later on, and they end up not doing it and you have got something. I like to get all the options. I'd rather them come back to me and say it's 150 grand but then I could say we could do things to trim it back. Don't sell me something for 60 grand and I could put $30,000 extras in.
We were going through a expansion of the house at that time and they tried to figure out the elevation of the pool. The sales guy was given our plans and knew what we were gonna do. But when he ended up determining the elevation of the pool, he got it wrong. We have a deck below with tile, and if rain does happen to get in there, instead of it flowing out of our house, it will go towards our house because the elevation of the pool was so high that they couldn't get the slope that they needed when the tile guys and everybody else came out to do their work. That sales guy really needs to know what he's doing inside and out. They need some better training in that department, or at least with the guy I work with. If he doesn't know what he's doing, he needs to talk to some engineers that do know what they're doing. I was able to fix the problem. I had to put drains in and I had to do different things to fix the issue.
Overall, I'm happy with Anthony & Sylvan. It's a solid company. One of the reasons I like them is their longevity. In today's day and age with the economy and all the weird stuff going on out there, you never know how long somebody's gonna be around. But they've been around a while. Also, warranties are important. You want someone to be able to be there. I've got a beautiful pool. Everyone that comes by and sees it say it's probably one of the most beautiful pools they've seen. At the end of the day, they were capable and at least they surrounded themselves with people that were capable to do the things I needed done.
Read full review
Be the first one to find this review helpful
Van of Southampton, PA Verified Reviewer Verified Buyer
Original review: Oct. 24, 2020
We own a nail salon and we have a lot of customers coming in who have pools. So, when we decided to build a pool, we asked around for their recommendations. Some of the customers preferred some other builder who was a little cheaper than Anthony & Sylvan Pools but a couple of them who could afford more, said that their pool was a lot better compared with some other builders. So, because the pool they build is of different quality, we went with Anthony & Sylvan.
Aside from that, when I called to have a meeting with the engineer who helped me to get the drawing for the pool, he got me into dealing with them because he was very professional and he knew what he was doing. He was awesome. I told him what we liked and what we were looking for. Then, he came back with the drawing and surprisingly, his drawing was already 80% of whatever I liked. So, the 20% was what I wanted in additional to that. I was really impressed. But it was a little hard to call them about the scheduling and they said it was because they were very busy. Despite that, everybody was great and the product manager was also very nice.
All in all, Anthony & Sylvan was amazing. We like the lining of our pool and the inside is a little different with some other pool builder. My friend built a pool too, and it's just a regular one. But Anthony & Sylvan used a different one which was the quartz. And the way they designed the pool is fit for my backyard. It has been two years since they built the pool for us and we still like it. It's worth every penny. Even though we had some other offer from some other pool company and we would have liked 20% about them, we'd still choose Anthony & Sylvan Pools because they did a really great job. Even my parents who are not the type of people who'd spend the money on a pool are really happy when they look at the pool that Anthony & Sylvan built for us.
When you build a pool, it's not something that you can change. So, don't try to save a couple of thousand dollars, then you're gonna get headache. You need someone that's taking care of everything for you. It's not easy to get the pool and you have to do the permit and everything based on the percentage of your land. My friend who built a pool with some other company had problem a year later. So, I would rather spend a couple more thousand dollars and get what I want which is something that I don't have to worry about later.
Read full review
Be the first one to find this review helpful
Troy of Ft. Mill, SC Verified Reviewer Verified Buyer
Original review: Dec. 2, 2020
I'm a builder and I've used only Anthony & Sylvan for the last 10 years. They're always on time. I've never had any issues about delays. It's probably helpful that I have a relationship with them. Their project manager and their salesman are both great. Ray, the project manager, makes it seamless. Whatever I need or whatever needs to happen, he's always on it. Brian, my salesman, will take any time I need to get things all set up and work with me with budgets and trying to get creative. He's around whenever we got questions, if we have any during the process too when we're building.
They've got great subcontractors. Everything they do turns out really nice. It seems like they got great relationship with them. The most important things to me are the warranty and the quality. There are a lot of pool people out there so you can always probably find a cheaper pool. But who knows what's going to happen down the road. For me, it's about having a customer have something that they don't have any issues with. You may pay a little more possibly but you got that peace of mind that there's not gonna be any problems with the pool down the road. That makes me look good.
Read full review
Be the first one to find this review helpful
Michael of Charlotte, NC Verified Reviewer Verified Buyer
Original review: Nov. 28, 2020
We have a geometric pool done by Anthony & Sylvan and our experience with them was great.
Be the first one to find this review helpful
Mike of Concord, NC Verified Reviewer Verified Buyer
Original review: Nov. 27, 2020
My experience with Anthony & Sylvan was excellent. They designed our pool for my wife and she loved it. Our superintendent was great. Every time I called him, he answered the phone which is amazing these days. We got a hot tub to make a little waiting area with benches in the water all the way around the pool. I've gotten two jobs and I would recommend Anthony & Sylvan to anybody. I had a friend of mine that hired them to build a pool for him.
Be the first one to find this review helpful
Eric of Huntersville, NC Verified Reviewer Verified Buyer
Original review: Nov. 26, 2020
I needed to have a pool built. There were a lot of companies that I looked at and Anthony & Sylvan has a good reputation so I reached out to them very quick. Patrick was awesome. He was helpful and made some beautiful designs. He was quick to adapt them to any changes that we had. I got a 33x18, 6 feet deep with a beach entry pool. I like swimming in it when it's really warm out and also lounging by it. I recommend Anthony & Sylvan to anybody who's trying to build a pool.
Be the first one to find this review helpful
Bob of Matthews, NC Verified Reviewer Verified Buyer
Original review: Nov. 25, 2020
With Anthony & Sylvan being as big as they are, we decided to go with them and I would definitely recommend them. It seems like everybody that has a pool has a horror story about getting it in. Mine were minimal comparatively so I was very happy with the finished products. We love our pool. The most liked part of it is the entrance to it. It's pretty shallow. You can put chairs and umbrellas in there and chill.
The scheduling team was great. But I had issues with some of the subcontractors. They left a huge mess. Everything from leaving food out to draw raccoons to finding random blocks of dried concrete stuck on fences and on trees. There was also an issue with the grading. I had the soil moved because we had to reuse it to support one side of the pool but they got rid of it. They took it. When I came home, the soil was gone. I called up and it took days and days to get it back. I never got all of it back so I had to pay for extra dirt to come in.
As far as the project manager goes, he was great except that he wasn't the best on getting back to me at a timely manner. It was lacking a little bit of communication. The scheduling was all over it, and a lot of times, I had to call scheduling to get him on the phone. They were also behind. They have more scheduled for one day and they didn't come out until the next day. Nobody would tell me what was going on.
Read full review
Be the first one to find this review helpful